MENU
My Vimeo video is not playing. What should I do?
In case of any difficulties with you Vimeo video added to your flipbook, here is a short guide on what to do to fix the most common problems.
First, check if your Vimeo settings allow you to embed a video to your flipbook:
Visit Vimeo website and log in to your account. Click the video you want to embed in your flipbook.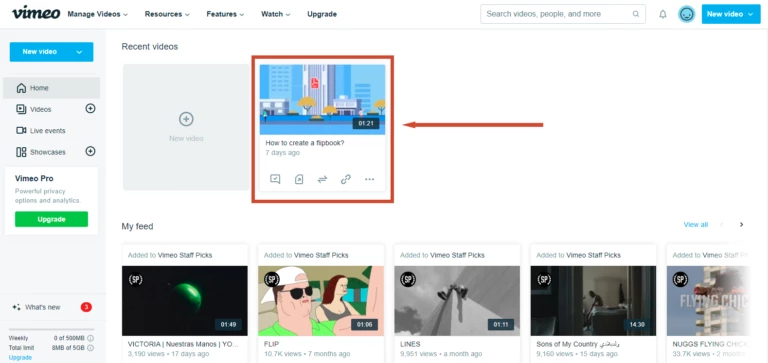 It will open in a video manager. Click on the padlock icon in the upper right corner and open the PRIVACY option tab.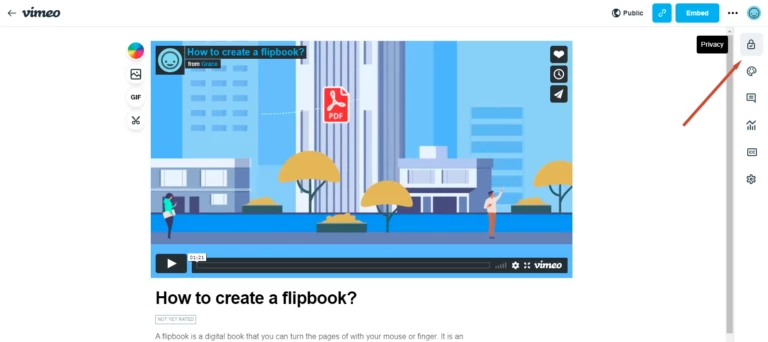 IMPORTANT:
Make sure your video is set as PUBLIC.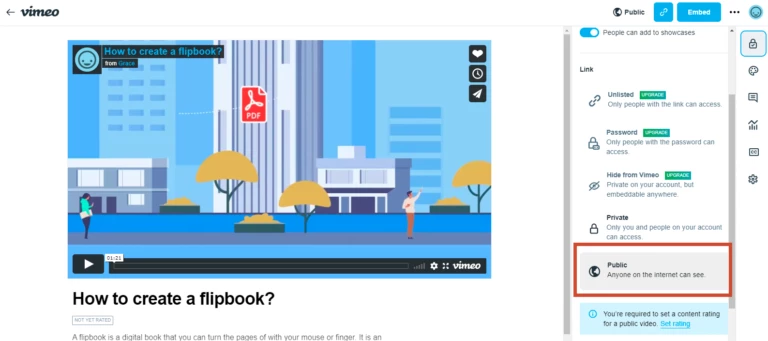 To do so, go back to the Embed tab and set it to ANYWHERE.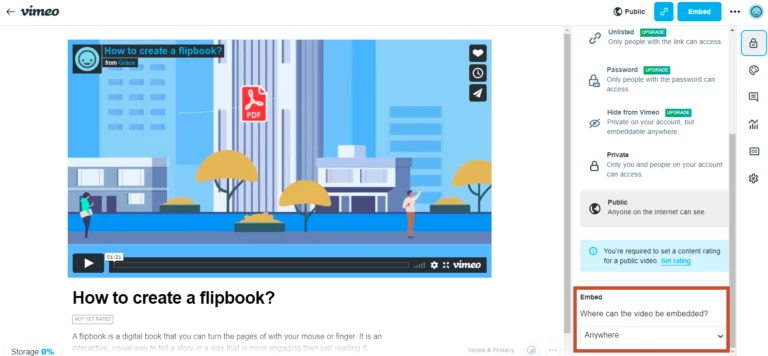 Now generate a link to your video: click on the SHARE button at the top of the page and copy the URL.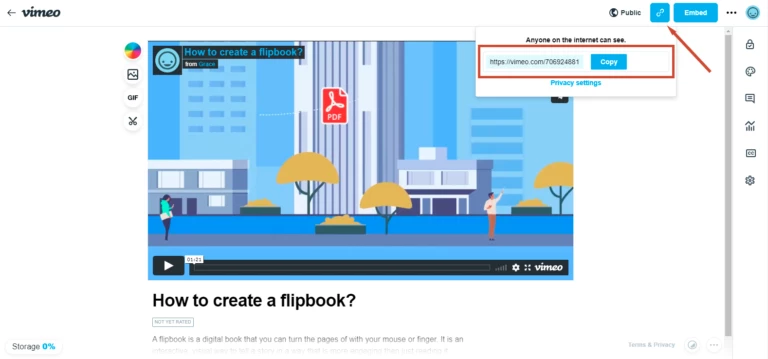 You are now ready to embed your video into your flipbook! Go to you Publuu account and paste a link to the ADD A VIDEO pop-up. Then just click SAVE and your video should work fine now.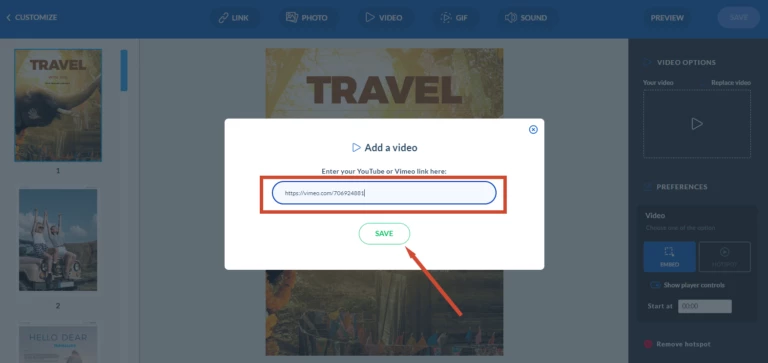 The detailed tutorial on how to embed a Youtube and Vimeo video into your flipbook can be found here: How to Add Videos to Your Digital Publication?