MENU
Upgrading your plan
Even if you now enjoy the variety of functions your current plan provides, you may need more options to boost your business.
Thus, when you decide your current subscription plan is no longer enough for your business, simply upgrade it to gain more business-oriented tools.
However, if you have paid for your current subscription for a year in advance, and you have used it only for a few months, you may ask – what will happen with my payment when I upgrade my plan? Do I get a refund for the unused period?
In this article, we show you how to upgrade your plan and we explain Publuu's refund policy.
How to upgrade your plan?
After logging in to your account, head over to the UPGRADE TO … button. (the "…" stands for the name of the plan you want to upgrade to).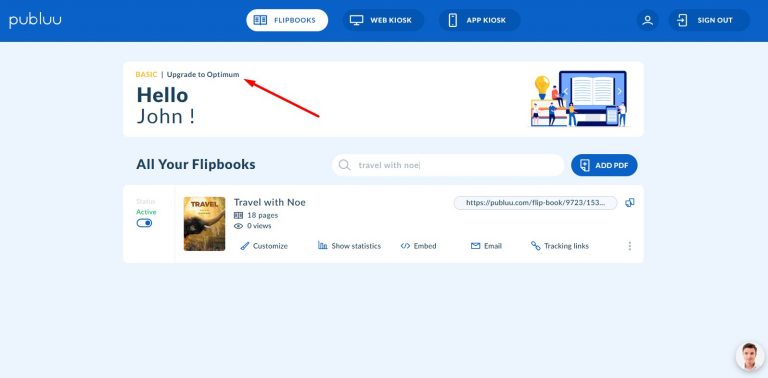 Or enter your account settings panel by clicking the top right-hand button.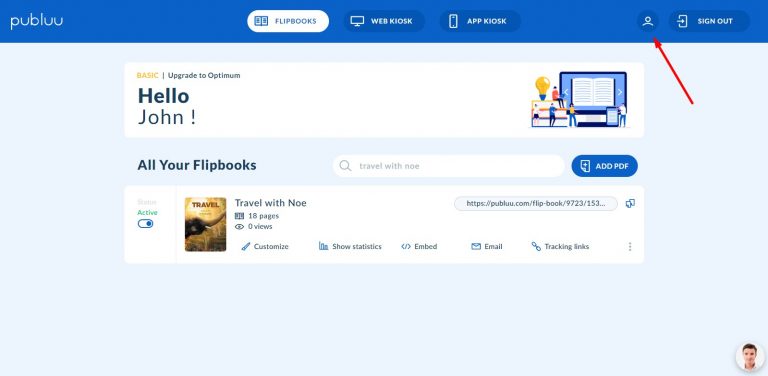 Then select the SUBSCRIPTIONS tab,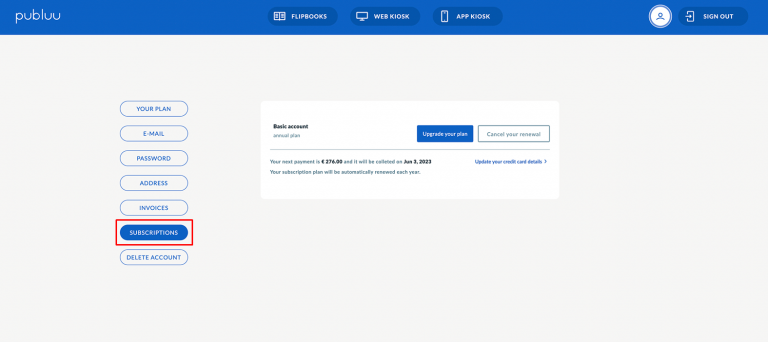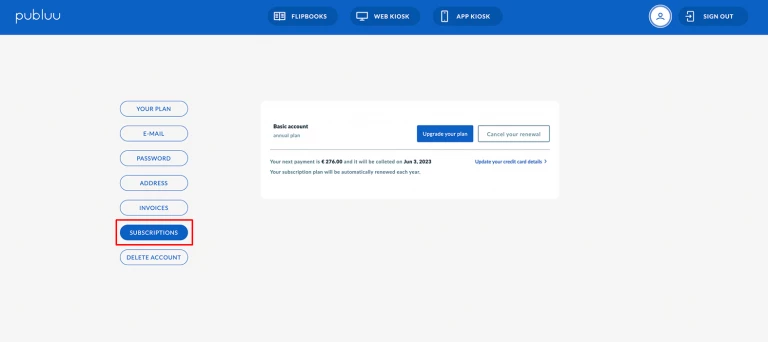 and click the UPGRADE YOUR PLAN button.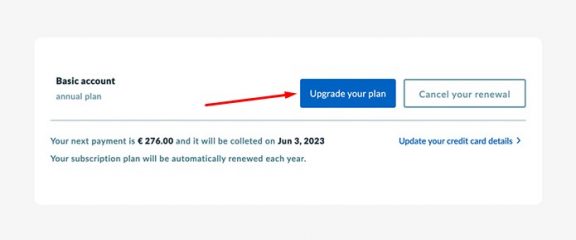 No matter which way you choose, you will be asked to select the plan that meets your business requirements.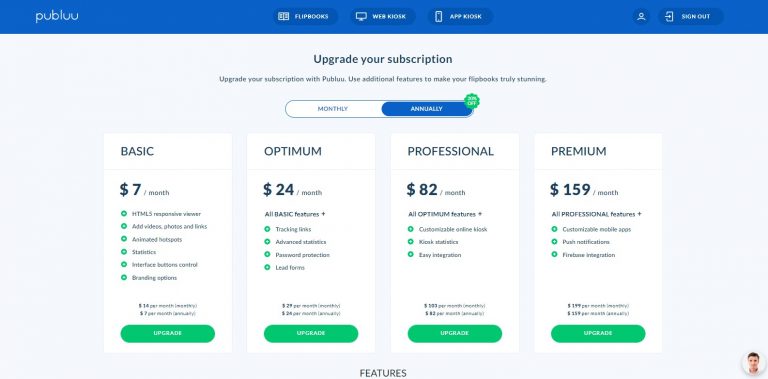 After you made a decision, click the suitable plan and transfer to Publuu checkout.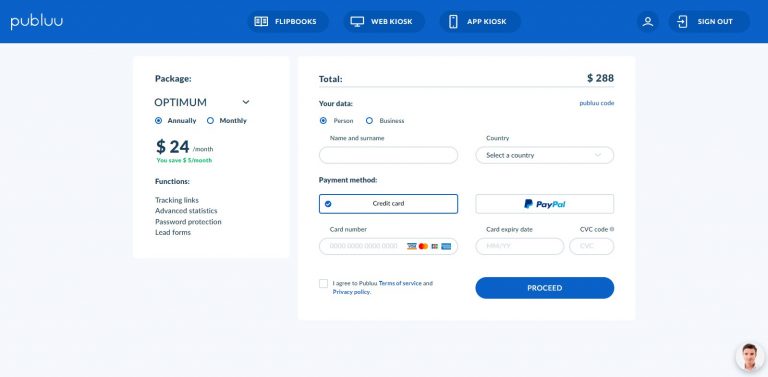 All you have to do now is to proceed with your payment – if you need help with doing so, visit this article: How to buy a subscription?
Ok, and it's done! You have upgraded your plan.
However, in case you've been subscribed to the annual plan and you have used it only for a few months, you are certainly curious about the rules of Publuu's refund policy.
Publuu's refund policy
NOTE: The complete Publuu's refund policy can be found here.
First, let's make it clear: refunds are NOT granted for any of the MONTHLY plans. It means that if you upgrade your monthly Basic plan to a monthly Optimum plan, you won't get a refund.
Refunds are granted ONLY when you upgrade your annual subscription to another annual subscription.
Let's present it with the example (the prices below are only illustrative, they are not actual Publuu prices)
On 1st January John signed up for the annual Basic plan subscription. He paid $4.
Half a year later, on the 30th of June, he decided to upgrade his subscription to the annual Optimum plan. He paid $10.
So, he used the Basic subscription for only half a year before upgrading to Optimum – which means he will be granted a $2 refund for the second, unused half of the year.
IMPORTANT!
The refund will be granted on the condition you contact our support team via live chat or email (info@publuu.com) within 14 days from the moment of upgrading the subscription.
You may be also interested in:
Why upgrading to the Optimum plan?
How to update your credit card details?
Publuu account settings