MENU
How to set the expiration date for my flipbook's link?
As you already know, you can share all your flipbooks easily on the web thanks to multiple sharing options available at Publuu. One of them is sharing via a direct link – you can send it to your client and then monitor his activity.
But in some cases, you want a link to your flipbook to be active for a certain amount of time and then expire automatically.
We have good news – it is possible at Publuu!
To learn how to make your flipbook's link expire on a certain date read the following instruction.
NOTICE!
To set the expiration date for your flipbook's link you have to employ the tracking links function available only in Optimum, Premium and Professional plans. If you are a Basic plan user, upgrade your subscription first to use this function.


The first thing you need to do is to log in to your account and generate a tracking link to your publication. To do so, click the TRACKING LINKS option in the flipbook's control panel,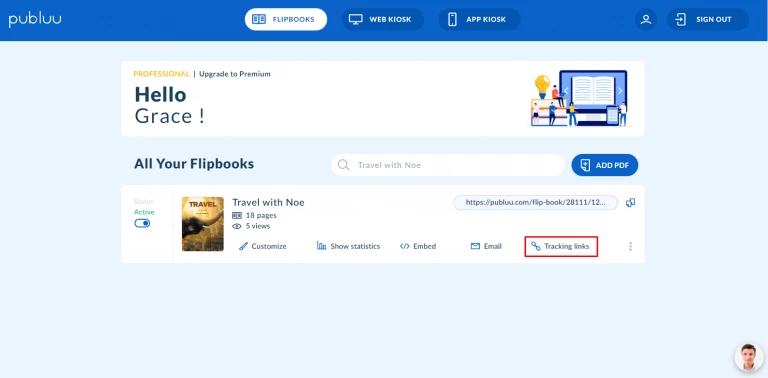 and when it expands, press the GENERATE LINK button below.

It will launch the link's settings pop-up. The whole instruction on how to create tracking links is available here: How to Create Tracking Links?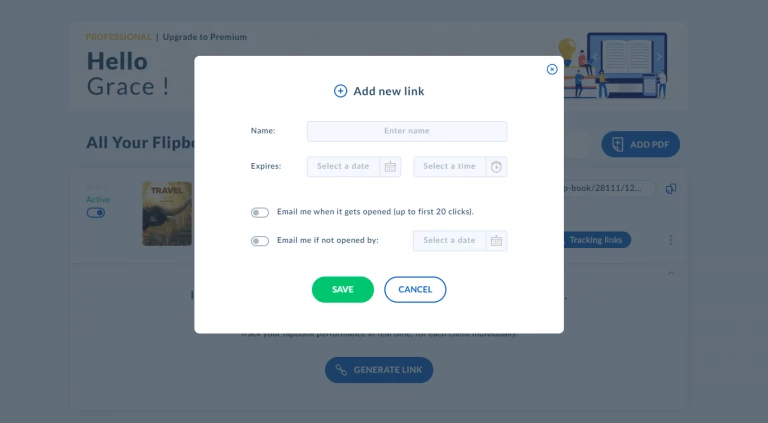 First, enter the link's name, since this field cannot be left empty. It can be your client's name, company's name, etc. – it's up to you.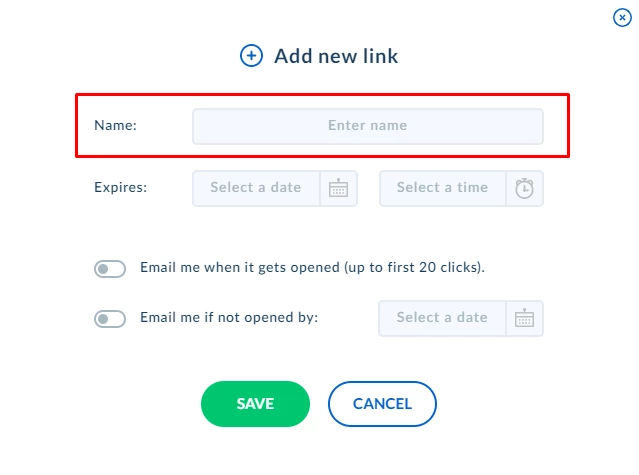 Under the NAME bar, you'll see a few options – and this is exactly what we should focus on.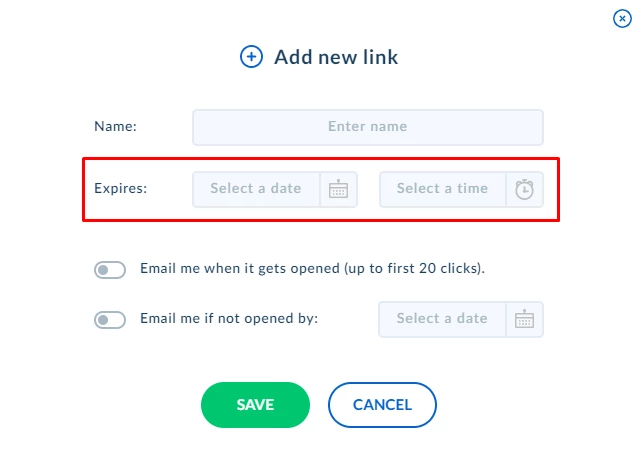 You can set the expiry date for your link just by clicking the SELECT A DATE to open the calendar and setting the deadline for this link.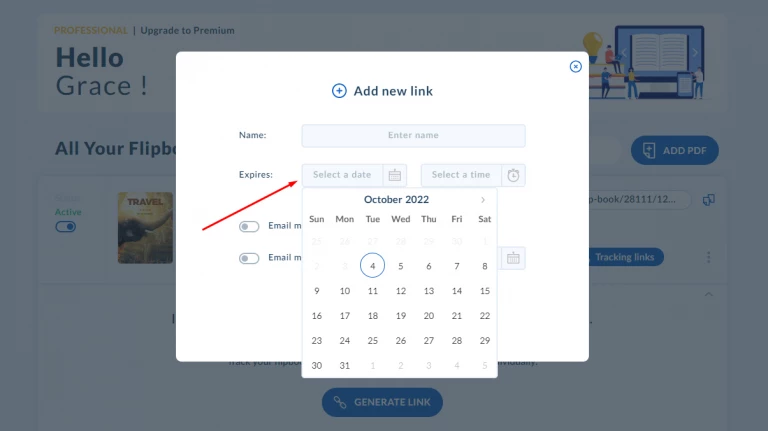 You can also set the link's expiration time – click the SELECT A TIME tab and type the time.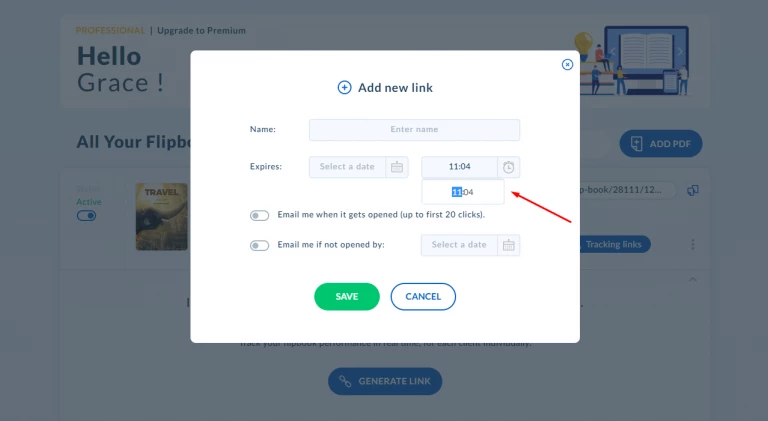 Another option that can be activated in the pop-up is the email notifications. To learn more about it, please check this guide: How to Set Up Flipbook's Viewing Notifications?
Now just copy the link and share it with your client. You can be certain that it will expire on the selected date.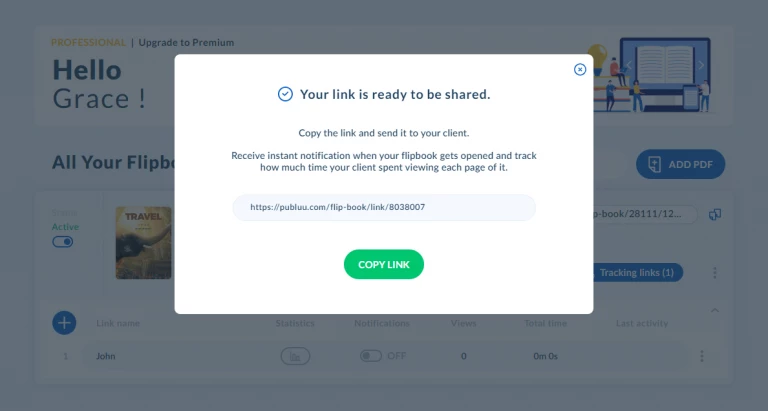 Once the link to your publication is no longer active, the person who wants to access your flipbook using this link will see the following notification on the screen: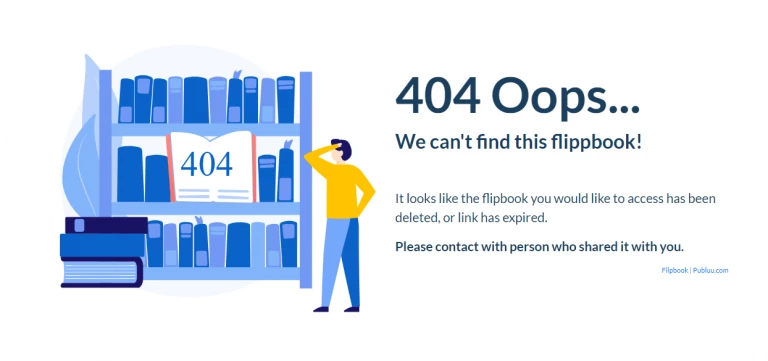 You can also notice the following icon next to your link's name indicating that it has expired:

You can use the link again and manage its settings anytime, just click the three dots menu and click the EDIT SETTINGS to launch the pop-up again and set another expiry date.

Perfect! You have learned another Publuu function – use it freely anytime you need it!
You may be also interested in:
How to Replace my Flipbook without Changing its Link?
How To Change My Flipbook to Double or Single Page?
How to Create a Table of Contents in Adobe Acrobat?