MENU
How can users download the original PDF file from my flipbook?
If you don't mind your readers downloading and viewing your content offline, they can use the downloading feature available in every flipbook. It allows them to download the original PDF directly from your flipbook's viewer with just one click!
Keep reading to check how it works!
NOTICE!
Downloading PDF is the default option added automatically right after converting your document into an online flipbook. If you want to learn how to protect your content and disable this option, check out this guide here: How to disable downloading and printing?
Your readers can download the original PDF file directly from your flipbook's viewer using the following button in the top menu of your flipbook: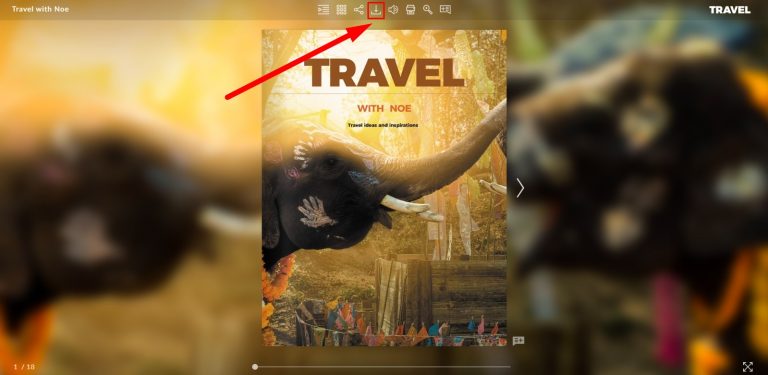 Once your reader presses the button, the PDF will be saved automatically into his hard drive.
And that's all! Easy, right?
Take a look at others, equally easy functions of Publuu flipbooks:
How to replace my flipbook without changing its link?
How to change my flipbook to double or single page?
How to add a table of contents with links?