MENU
Setting your flipbook's background
As a Publuu user, you have the chance to customize the background of your flipbook anytime.
In the control panel, go to your flipbook and click the CUSTOMIZE button to move to the customization menu.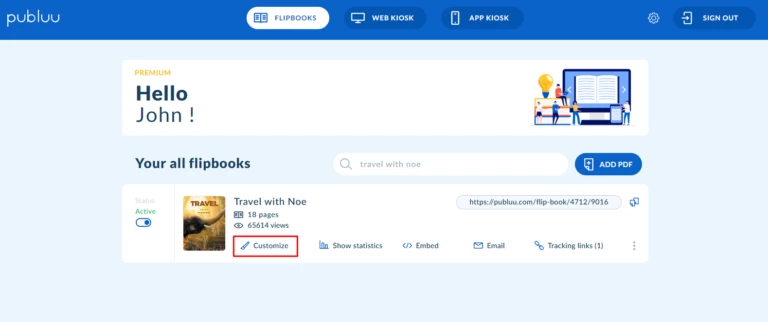 Head over to the BACKGROUND tab available in the left panel. Press it to open.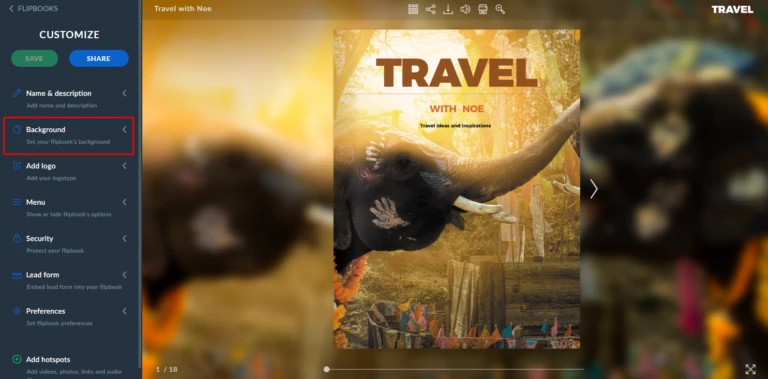 Now you'll see three options: color, theme, and image. Let's discuss them one by one.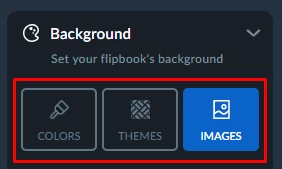 COLOR
As soon as you click the COLOR icon, you'll see the color palette. Now just pick the background color compatible with your brand.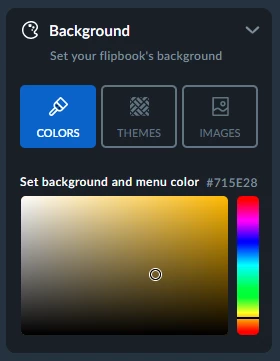 And the chosen color will be applied to your flipbook: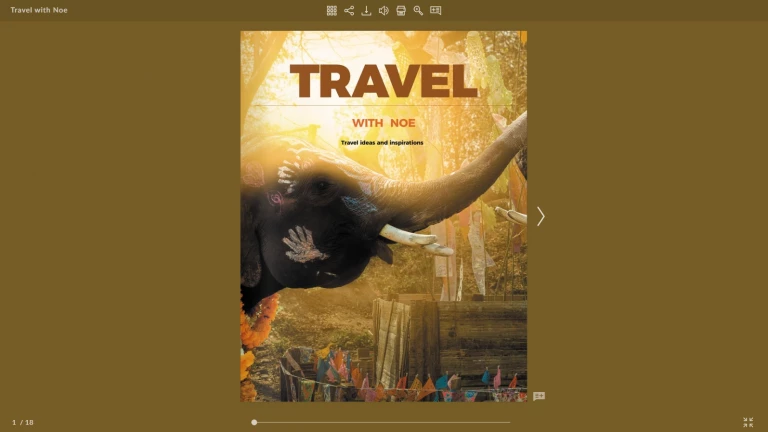 If you are satisfied with the chosen color, just click the SAVE button, but if you want to choose another one, play with the cursor and try various options!
THEME
Choose from multiple ready-to-use themes prepared for any kind of content.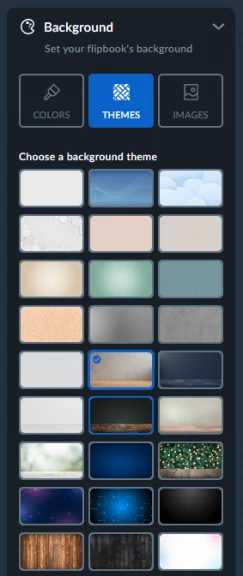 Once you click the theme, it will be adjusted to your flipbook: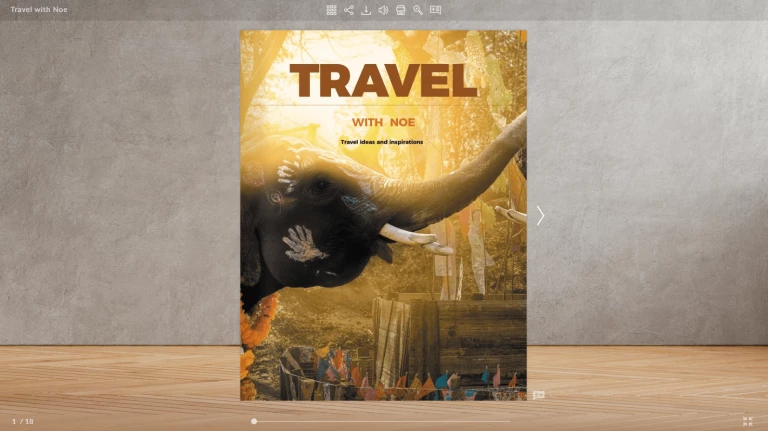 You can try different themes before you choose the one that matches your company's style.
IMAGE
Publuu makes it possible to add your own image as a background. Notice that the maximum file size is 5MB. To add your photo, click the ADD IMAGE button and upload an image from your computer.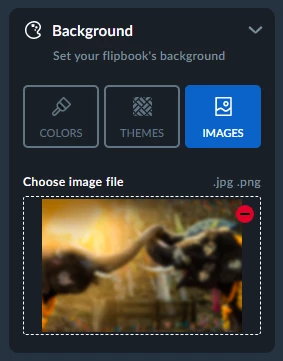 And then the uploaded image will become your flipbook's background: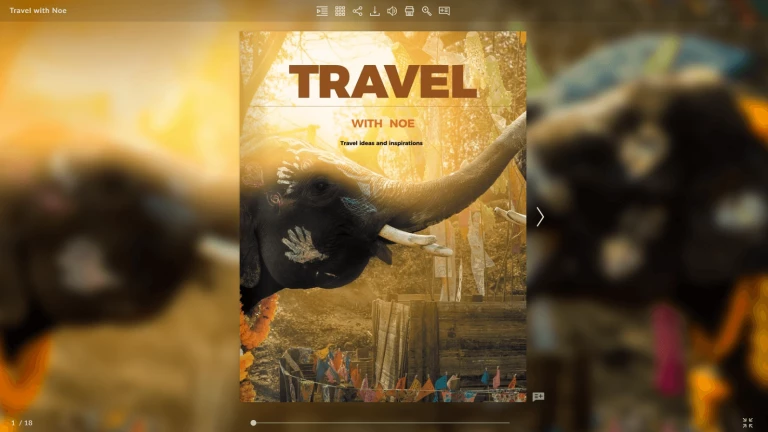 TIP: Choose the background color, theme, or image that won't distract the attention of the visitor, otherwise, it will be difficult for him to focus on your content. The best idea is to set a clear, simple background that highlights the assets of your flipbook, while not making it hard to read.
As soon as you are satisfied with the background you set, click the SAVE button in the top left corner.

Congratulations, you did it! You have just changed the background of your online flipbook and made it truly yours!
You may be also interested in:
How to Add a Table of Contents with Links?
How to Add Audio Files to Your Flipbook?
How to Embed a Flipbook into Your Website?