MENU
How to share my flipbook with a QR code?
This time we are describing the most recent option for sharing your flipbooks using a QR code that your clients can scan by any mobile device with a camera and access your flipbook within seconds!
But before we show you how to share your flipbook this way, let's explain what a QR code is.
Simply speaking, a QR code is an image with black and white squares on it. The pattern of squares represents the data that is readable by a smartphone's camera.

In this case, the QR code will represent a direct link to your flipbook. So, your clients can scan the QR code and view your flipbook on mobile devices.
So, now read this guide to find out how to share your flipbook using the QR code!
You can find your flipbook's QR code in the SHARE FLIPBOOK pop-up window,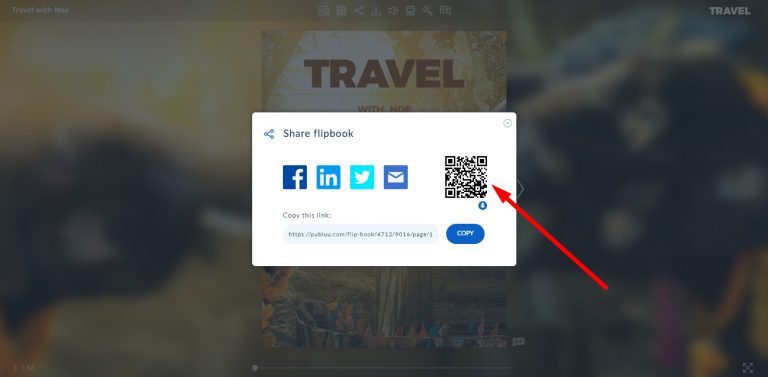 right after clicking the SHARE button at the top panel above your flipbook.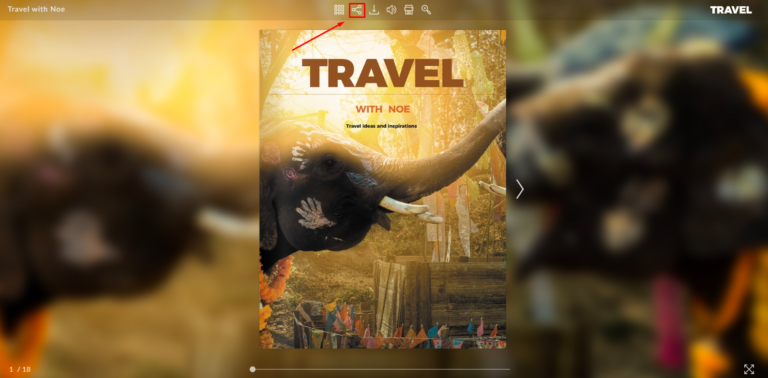 Then, you can download the QR code on your hard drive – it will be saved automatically in PNG format right after clicking the arrow icon next to the code.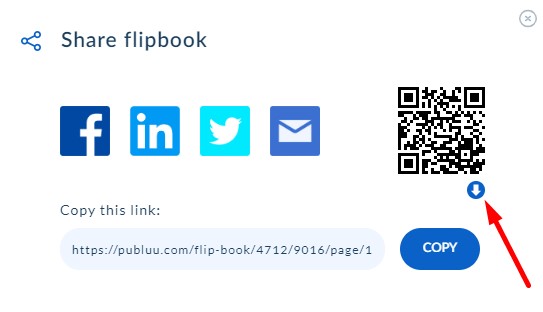 You can then distribute the QR code on any of your paper marketing materials, such as business cards, leaflets, or event programs.
NOTICE!
When you share a QR code with your recipients, remember to inform them that they need a smartphone with a camera QR scanning function, and if they don't have this function, they will need to install the QR-scan app from Google Play or App Store.
If you'd like to learn more about multiple sharing options at Publuu, read the following articles:
How do I embed a flipbook into my website?
How to share a flipbook on social media?
Embedding a flipbook into your email