Online flipbook features
Check out the features that will make your content stand out of the crowd!
or
Custom Branding
Adjust your flipbook's look to your needs. Set its unique name, description and add your logotype. Customize its background by choosing one of our templates, your favorite color or by uploading your own image. You can even tailor your flipbook's URL!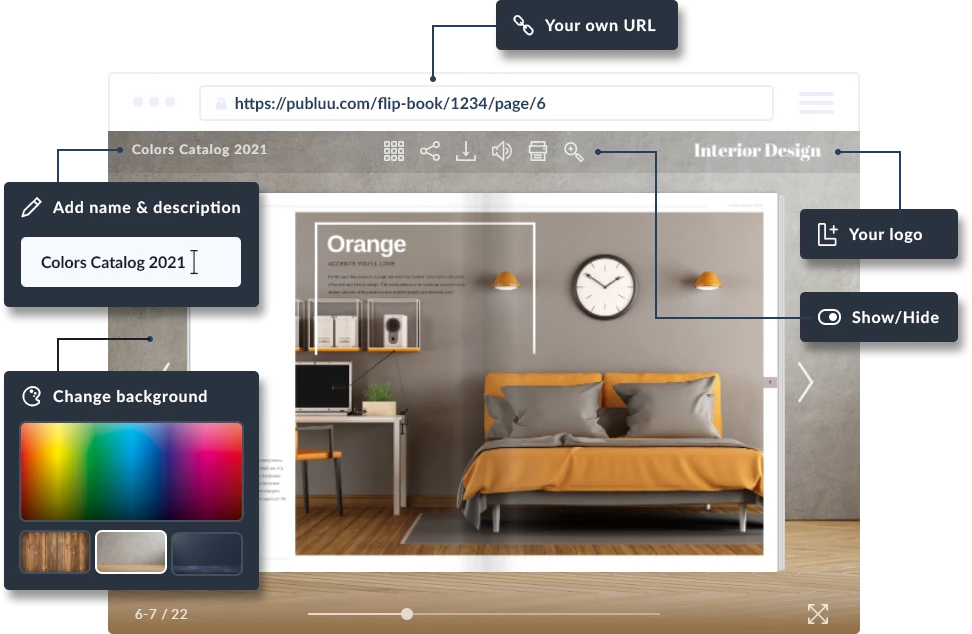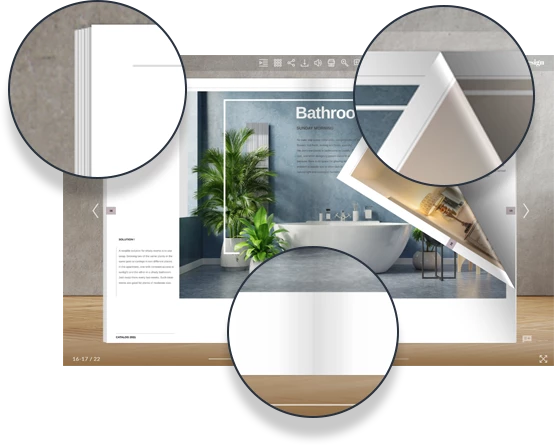 Real book experience
Endow your digital booklet, by adding thickness to your pages and maximize a real book reading experience. Add reflections and shadows to every single page of your online booklet to make it even more attractive. Present your online booklet as a single or double-paged publication and surprise your clients with its realism.
Embed it on Your Website
Add your flip book to your website anyway you want - as an iframe with personalized background (or no background at all), or as a smart clickable button that will open your content in a pop-up window.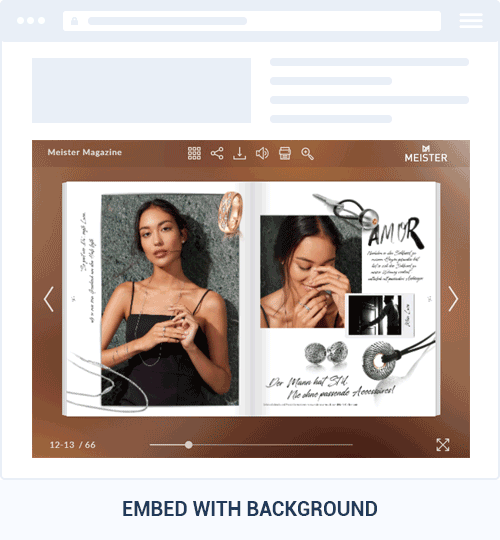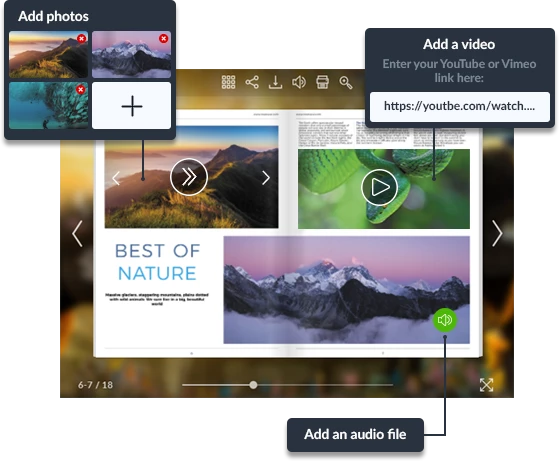 Embedded Videos, Photos And Hotspots
Embed videos or photos right on any of your publication's pages, so that they can be instantly seen. You an also add animated hotspots with photo galleries, audio files or links. Draw your clients' attention to your products and services. Make your publication more engaging!
Lead Generation Form
Collect your viewers' contact details and convert them into real buyers. You can build, customize and embed a lead capture form into any of your flipbook's pages with just a few clicks. Collect any information you need: an email address, a phone number or home address to follow up in the future.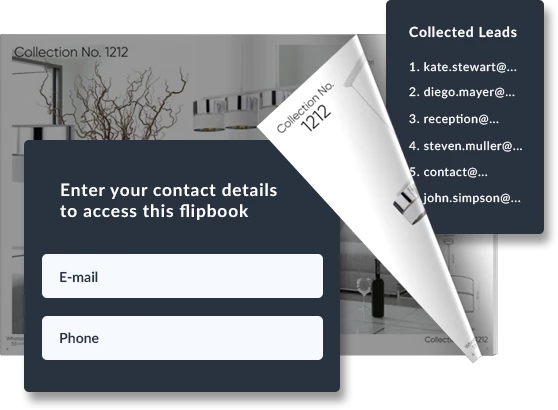 Tracking Links
Create tracking links to your flipbook and share them with individuals to check how they interact with your content. Be notified as soon as your publication is opened or get a reminded you if it hasn't been viewed at all. Check how much time your viewers spent on each of your flip book pages and much more!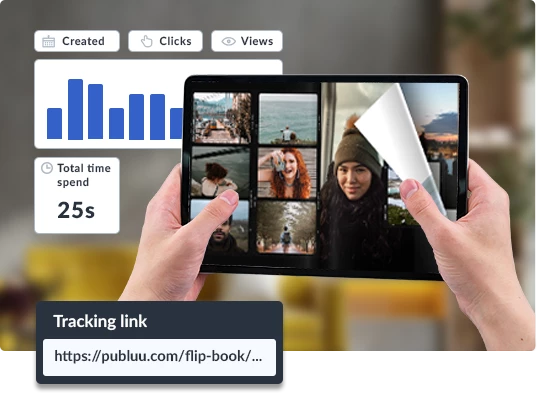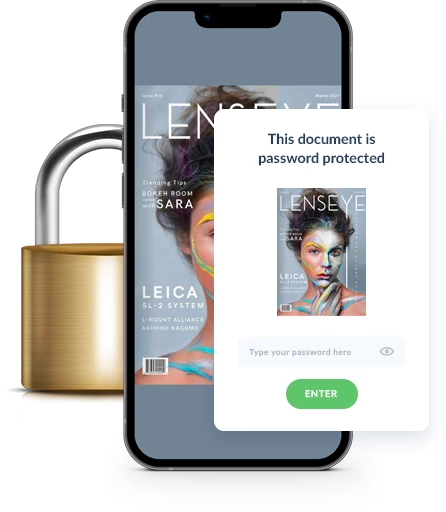 Password Protection
Protect your sensitive content by setting a strong password - your publication will become available to viewers only after they type it in. Don't risk - make sure only selected users have access to it.
Gifs Anywhere
Add GIF animation files to your flipbooks. Browse through our FREE GIFs library and find the perfect one for your project. Embed GIFs in any place of your publication and drive your clients attention to the desired information. Impress them with your innovative approach to your content!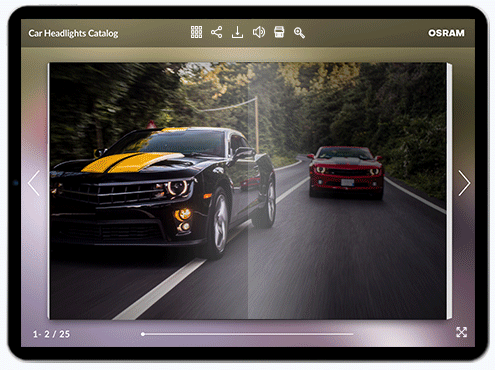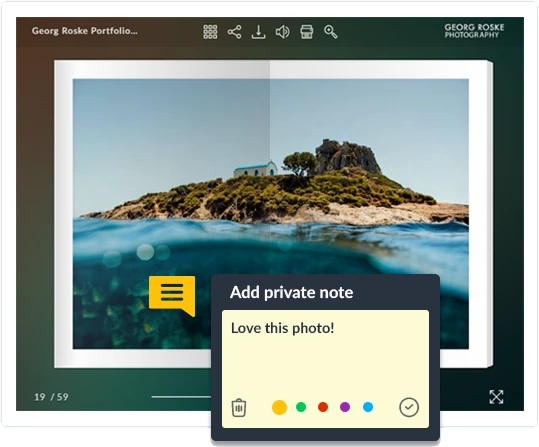 Private Notes
Give your readers an opportunity to add their own comments and personal notes while flipping through your online publications. Every note they add will remain private and saved on their device, so they can access it anytime they open your flipbook.
Vector Text Quality
Let your viewers experience the best online reading quality, thanks to crystal-clear vector fonts: your texts will always display in high resolution, even when zoomed, without loosing the quality, no matter what device your recipients use.