MENU
How to create a free account?
Before you start creating your own stunning flipbooks, customizing and sharing them online, you first need to create an account at Publuu.
You can sign up to Publuu in three different ways: using Publuu's registration form, signing up with Google or signing up with Facebook.
Choose the most convenient way for you and become Publuu user in a few clicks! Below you'll find the exact instruction on how to do this step by step.
Sign up with login
Head over to the TRY FOR FREE button in the top right-hand corner of the Publuu home page.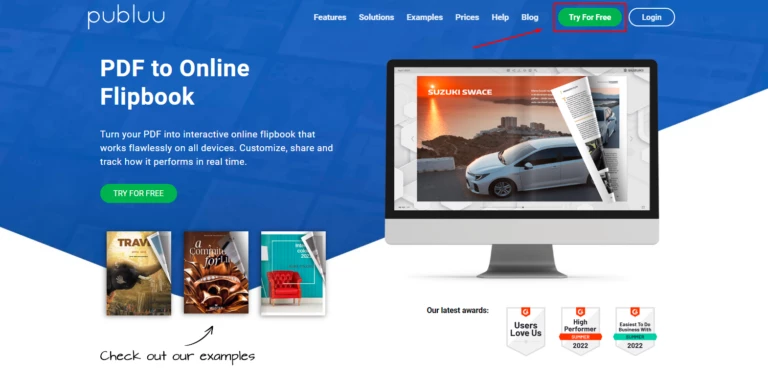 You can also try any other buttons available on the website, such as MAKE YOUR OWN FLIPBOOK or CREATE YOUR FLIPBOOK. Once clicked, they will redirect you to the registration form.


As you may notice, Publuu also allows you to upload your PDF directly on a drag-and-drop area. As soon as you drag your PDF file and drop it over this area, it will redirect you to the registration page.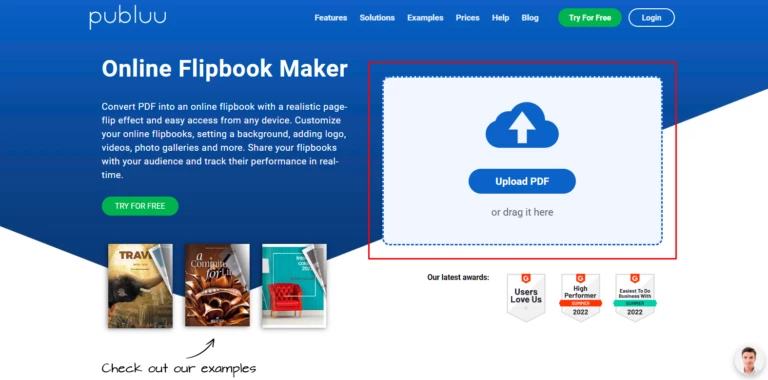 Now enter your name, email address and password.
TIP: A good practice is to set at least 8-characters password, including capital letters, numbers and symbols to avoid any account takeovers.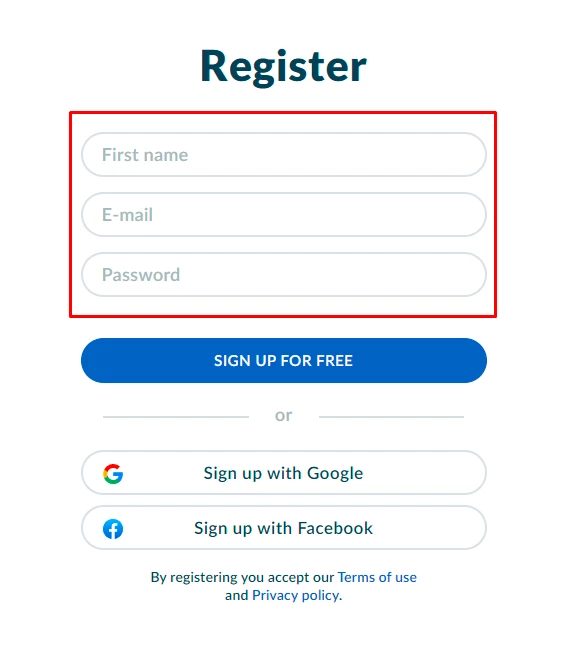 When you finish typing the required data, click SIGN UP FOR FREE button below.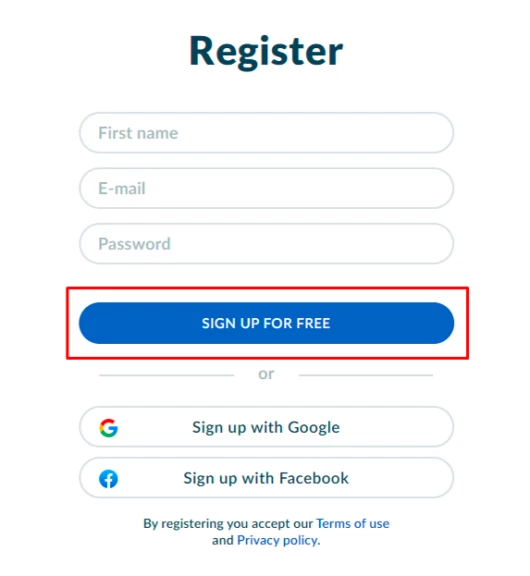 And that's it – you have registered to Publuu. Now you can create your first flipbook – to do so, click the UPLOAD YOUR PDF button, or, if you want to test a demo first, press the USE A SAMPLE PDF button and see how Publuu flipbooks work.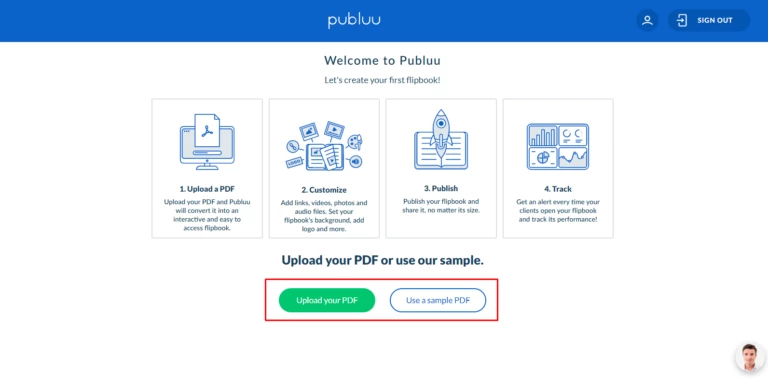 Notice! Every new Publuu user gets a 14-day free trial at first. During the trial you have the access to all Publuu's functions. Try every single one to check how they benefit your company.
You can extend your subscription anytime by purchasing one of our plans conformed to any kind of business. Visit our Prices and feel free to choose the one that suits you best.
Sign up with Google
Another way of creating a free account at Publuu is via Google. Click the SIGN UP WITH GOOGLE icon which will automatically transfer you to the Google registration form. Now all you have to do is to log in to your Google account. As soon as you do this, you will be simultaneously registered to Publuu.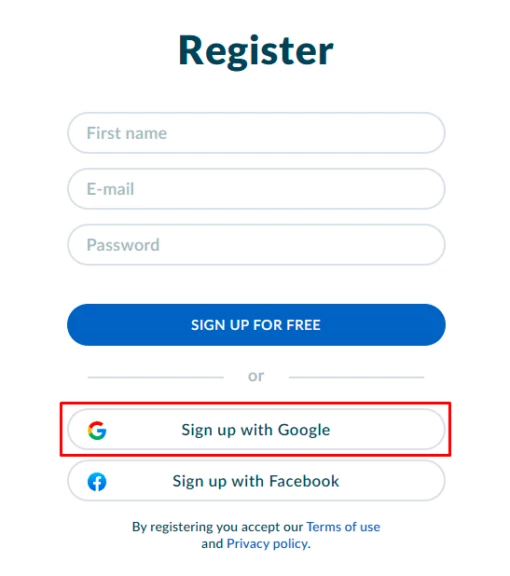 Sign up with Facebook
Since nowadays social media platforms are extremely popular and a lot of people are active Facebook users, Publuu gives you a chance to sign up using your Facebook account in a fast and easy way.
Firstly, press the SIGN UP WITH FACEBOOK button. Once clicked, it will redirect you to Facebook, and then you will be asked to log in to your Facebook account if you haven't already logged in.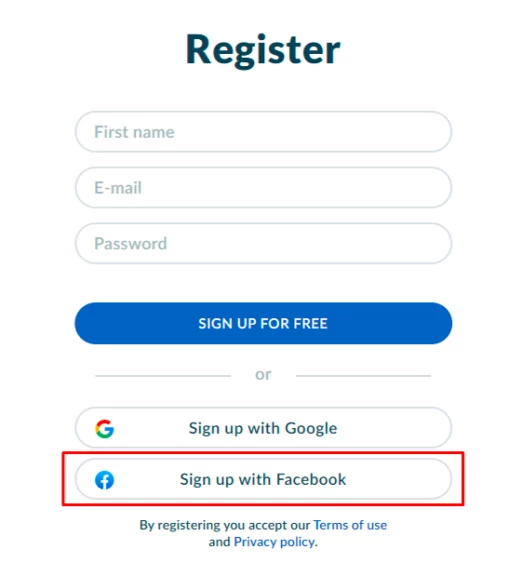 You need to allow Publuu to connect to your Facebook account. Publuu will only collect data such as your name, profile picture and email address. Don't worry, it won't publish anything on your feed without your permission.
Since your Publuu account is ready, it's time now to create your first digital flipbook! Read the following articles to make creating and customizing your flipbooks become a great adventure:
Creating Your First Flipbook
How To Create My Own Mobile App?