MENU
Where is my Invoice?
After purchasing one of the plans in Publuu, the invoice will be generated and saved on your account automatically.
If you're looking for your invoice, sign in to your account and click the settings icon in the top right corner.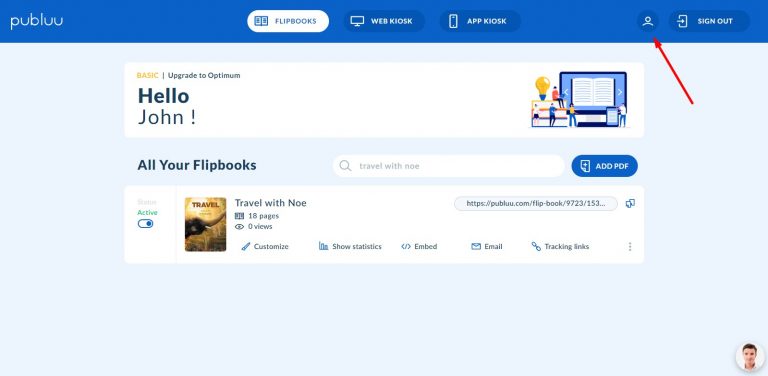 After clicking it, you will see your plan type and all the account settings on the left-hand side.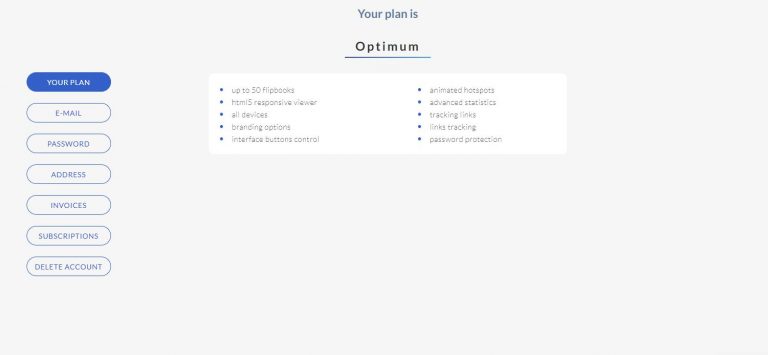 Now, on the left hand side you can see the menu. Please click the INVOICES tab now.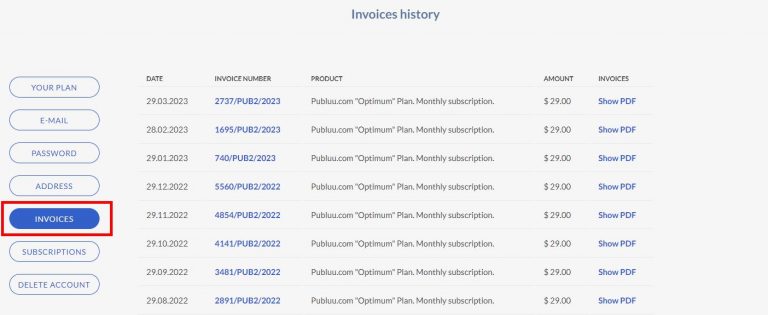 Now, you can see all the invoices of registered purchases on your account in the chronological order.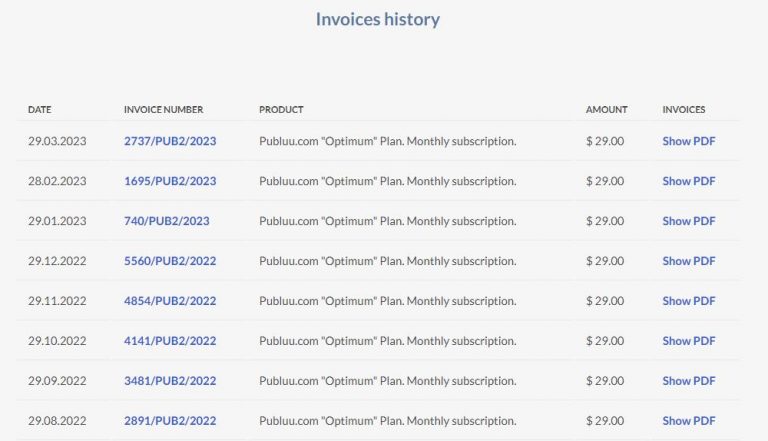 From here, you can click the "Show PDF" button to view the invoice in PDF format.

Once clicked, you can view your invoice, save it directly on your device or print it.
NOTICE!
Please note, that we do not send invoices via email after the payment. If you'd like to download your invoice or print it, please follow the steps mentioned above.
If your invoice is not showing up on the list, please make sure that the payment was processed through your card provider.