MENU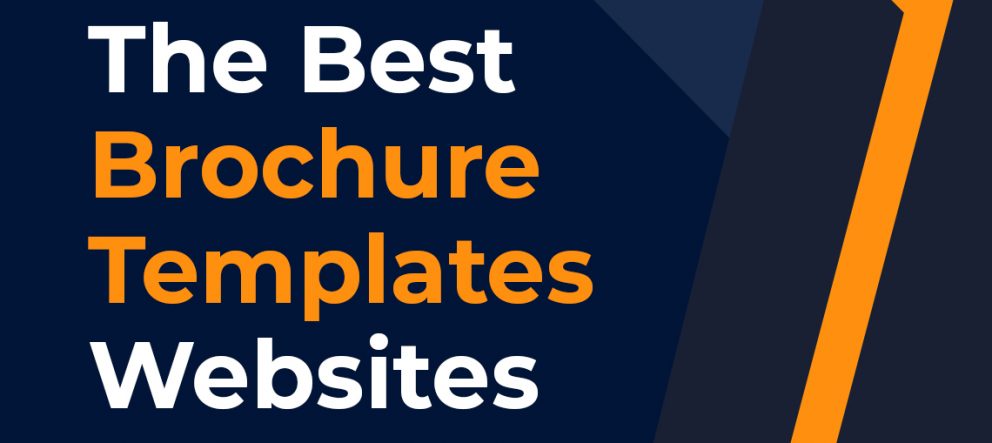 Online brochures are great.
They are short, informative, and easy on the eyes. And yes, they do require some skill to make – unless you are willing to take advantage of the wonders of the internet.
In this article, we have taken a closer look at brochure templates that you find online. We selected the ones that we liked the most so you wouldn't have to waste your time looking through every single website out there. Just take your pick and start making your perfect brochure now!
And remember, once you find your perfect template and your brochure is ready, you can make it even better by turning it into a stunning looking flipbook with Publuu – online brochure maker.
How?
It's pretty easy. Upload your PDF and let the Publuu do its magic. But, even after that there's still plenty for you to do: adding logotypes, changing background and adding interactive hotspots. And let me tell you this – you've never had this much fun designing before. Making brochures with Publuu is just like playing with toy blocks!
Curious? You can check out our brochure maker here.
Publuu's brochure Example
Where to find a perfect brochure template to download?
This question is not as trivial as it sounds.
Sure, a simple Google search can show you hundreds of websites with free brochure templates. But, the more you look at it, the more you start noticing that each template is different. Just like each brochure serves a different purpose: you can have a simple bi-fold (folded once) brochure, or a tri-fold brochure. Each type offers a different brochure design that dictates how much information you can convey.
And finally, even the best brochure template on the planet won't do you any good if you can't use the tool that it requires. That's why we divided our suggestions into 3 sections: free templates, brochures for MS Word, and brochure templates for Google Docs.
Brochure templates that you can get for free
Canva
There is just no way to make a list like this, without even mentioning Canva. This digital multitool has every conceivable template that you could hope for. From social media posts to leaflets and posters- it's all there for the taking.
Canva's selection of brochure templates is just astounding. Moreover, you can edit the color scheme and overall design of the templates and end up with your very own business brochure. How cool is that!
What's even better, is that you can download you project as a PDF. From there, you're just one click away from creating a fully animated flipbook!
All you need to do start with Canva is sign up for a free account here and choose your first template.
StockLayouts
What if I told you that if you want to find a unique brochure template you need to look under a different name? That's right, the English language can play a little tricks on us sometimes.
So, what phrase should you search for to find a brochure template for business purposes? The answer is Sales Sheet template.
StockLayouts.com is a combination of Pixabay and Canva. It offers a selection of templates for every occasion. While their business plan relies on a paid subscriptions, they made a number of brochure templates available for free. If you are eager to see if a sales sheet can replace a brochure template you can check them out here.
And once you have your Sales Sheet ready, you can post it online and track its performance with Publuu.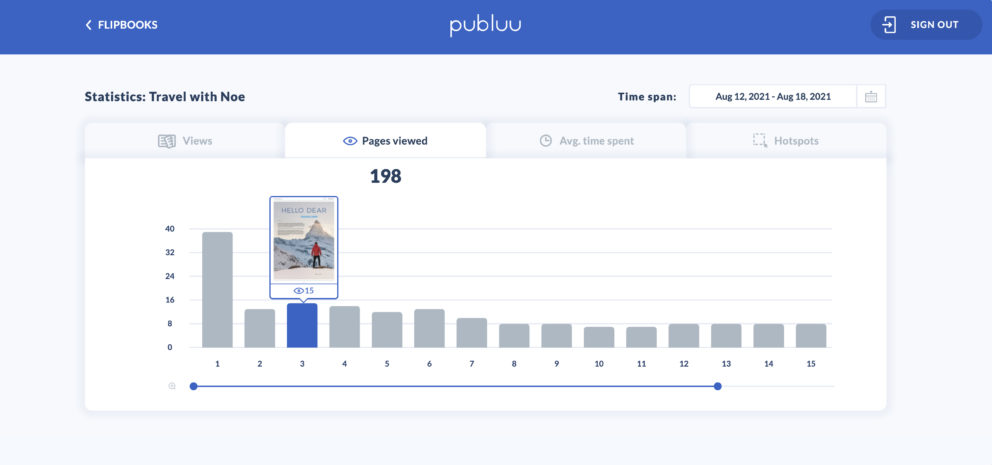 Freepik.com
They say that you can't have everything, right?
Well, they're wrong. At least when it comes to free resources. Freepik has literally everything. From stock photos, stock icons to stock videos, gifs, and business templates. And yes, that includes free brochure templates. At the time of writing this article, there were over 38,000 free brochure templates available! Enough to make your head spin.
You don't believe me? See it for yourself, by clicking here.
Don't be surprised when you find yourself making multiple brochures. If that's ever the case, consider presenting them as a virtual bookshelf -you can find out more about it here.
Brochure template for Google Docs – where do I find one?
First, let's move an obvious answer out of the way.
Google Docs does offer a selection of its own templates. You can find them here if you haven't done so already. It's a simple tri-fold template that you can edit just like a Google Docs document.
But, if that brochure template didn't fulfill your need, it's time to look a little deeper.
TheGoodDocs.com is a small web service that is just getting started. You can check them out here.
What do they offer? Quite a lot actually. From newspaper templates to fancy business calendars. If you are running a restaurant, you'll be thrilled to know that they are offering templates dedicated to creating beautiful menus. And their brochures? Simply gorgeous.
Every brochure template seems to be standing out from the rest. And their selection is huge: Bi-fold? Sure. Maybe a Tri-fold brochure? Not a problem!
And the best part? They're all free!
Are there any brochure templates for Word?
Did you know that Microsoft offers a selection of high-end brochure templates? Depending on your choice, they can be compatible with either MS Word or PowerPoint. Bear in mind! These brochure templates do not come for free. They are only available to paid subscribers of Microsoft 365.
But, assuming that your company is using MS Office already, it is quite possible that they are subscribers to Microsoft 365 as well. Click here to see if that's the case.
What can you expect? A selection of really good brochure templates. They are organized by categories, reflecting their intended use. There are templates designed for sports, business, and special events. Each category offers variations of the same design, giving you the option to decide if you want your brochure to be bi-fold or tri-fold type.
You may be also interested in
The best online brochure maker