MENU
15 Editable Digital Newspaper Template Examples
You can find hundreds of professionally designed newspaper templates online to create your own magazine, flyer, or newsletter. You can browse graphic design sites like Canva to find all sorts of free newspaper templates – just type in "newspaper design" into the search bar and sort the templates by platform, type, aesthetic, mood or color – and then edit them using the editor.
Online editors are very powerful tools. When you're working on newspaper templates, you can change the text and fonts and replace stock images with your own photos and graphics using editors like Canva, Adobe Express, Visme, or even Google Docs. Remember to customize the available templates to match your brand's logo, colors, and fonts when creating magazines. You can look at them to find inspiration for your own designs to create your own style, or base on these newspaper templates to prepare your own newspaper.
You can customize your newspaper for offline, online, or social media publishing with online editors so everyone can view your content at their own pace. Publishing your own magazine online is a viable strategy for small and large businesses, as well as individuals who simply want to get inspired by the magazine templates available online. Whether you want to release a bulletin in the form of a wedding newspaper or travel newspaper or share the information on your new offer, you'll find great templates in this newspaper template gallery below.
Once you have your newspaper ready in a file, you can create a stunning digital newspaper using an online magazine maker where you can, later on, publish it with page-turning animations and sounds, so it can look like the newspaper below.

Publuu's newspaper example
View more newspaper examples

MAKE YOUR OWN
In addition to all the advantages of digital newspaper, Publuu allows you to enhance your chosen format by adding links, animated gifs, or videos, so that your publication can be more readable and interactive.
In this article you will find out many eye-pleasing templates for your potential newspaper. If you have never done that- that is perfectly fine, we've all been there. There is a lot of decisions to make and it's easy to waste your valuable time when creating your magazine or newspaper. There are couple of things you need to keep in mind when writing content for your magazine. In my opinion, some of the good practices of creating a magazine are listing all the ideas you'd like to include in it, make sure they bring value to the readers, and finally, start the process of writing your content. One of the crucial steps is picking a template for your publication, which you will find plenty of inspiration in the following article.

Create a magazine with Publuu
With Publuu you can quickly create professional, mobile-friendly digital magazines and publish them online. Publuu is a digital magazine maker that converts PDF files into interactive digital newspapers that can be viewed and shared online using a smartphone or laptop screen.
Your publications will look and read the same on any device thanks to HTML5 and vector text technology and will have a beautiful, realistic page-turning effect.
Flipbook newspapers can be easily embedded anywhere on the page or in an email, allowing the reader to read your text at any time. You can share a link on social media to give your readers instant access to the interactive digital magazine – even to a specific page.
With Publuu's online newspaper creator interactive multimedia features you can add videos, links, and GIFs to your e-zines and newspapers. You can use customized backgrounds and music to attract and engage as many readers as possible like the magazine below. And if you'd like to improve your content, you can do that by analyzing data with advanced analytics feature. You'll always know how many people read your latest issue, how long they spent reading it, and even which pages of the digital magazine they found most interesting.

Publuu's newspaper example
View more newspaper examples

MAKE YOUR OWN

This travel magazine above has used animated graphics combined with high-quality layout to great effect. By combining multimedia traits with high-resolution photographs, you too can be inspired by templates, galleries, and many other ideas to create your own travel magazine.
Word newspaper template
Using MS Word newspaper templates, you can create stunning newspaper layouts that readers will find difficult to ignore. There are templates available online for a university or school newspaper, daily newspapers, or business magazines. All of them differ from one another, but business covers have very eye-pleasing cover pages and I believe it is always necessary to reach for inspiration in the work of professional publishers.
You can easily personalize these templates with programs like MS Word or Libre Writer, and then publish the finished project on Publuu.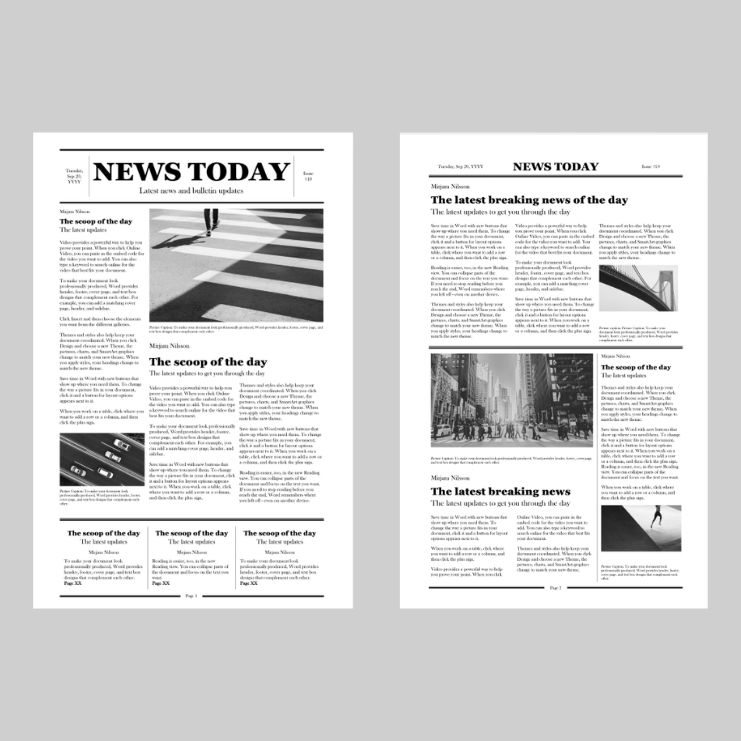 This traditional newspaper template is free if you have the subscription of Office 365.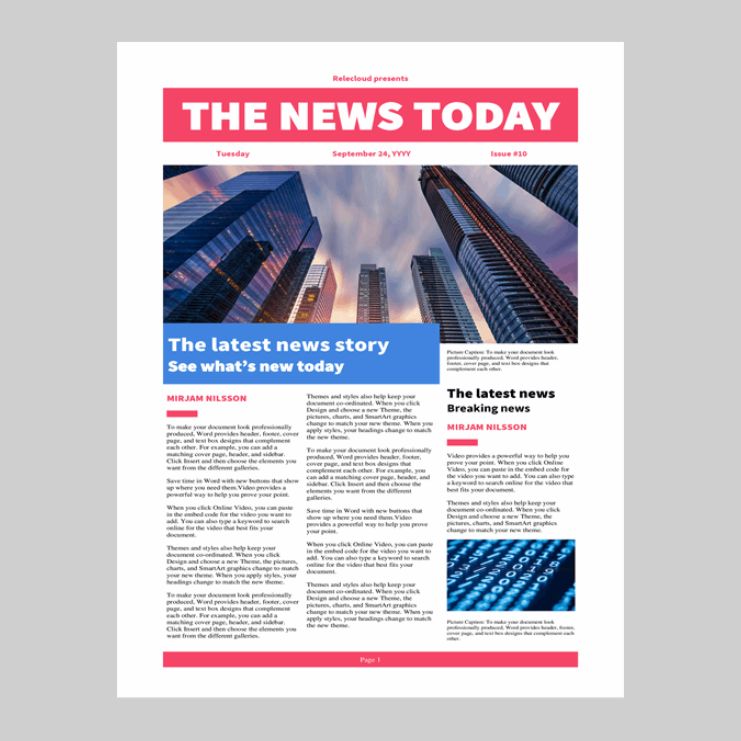 This newspaper template can be used to create school newspaper or a mock tabloid.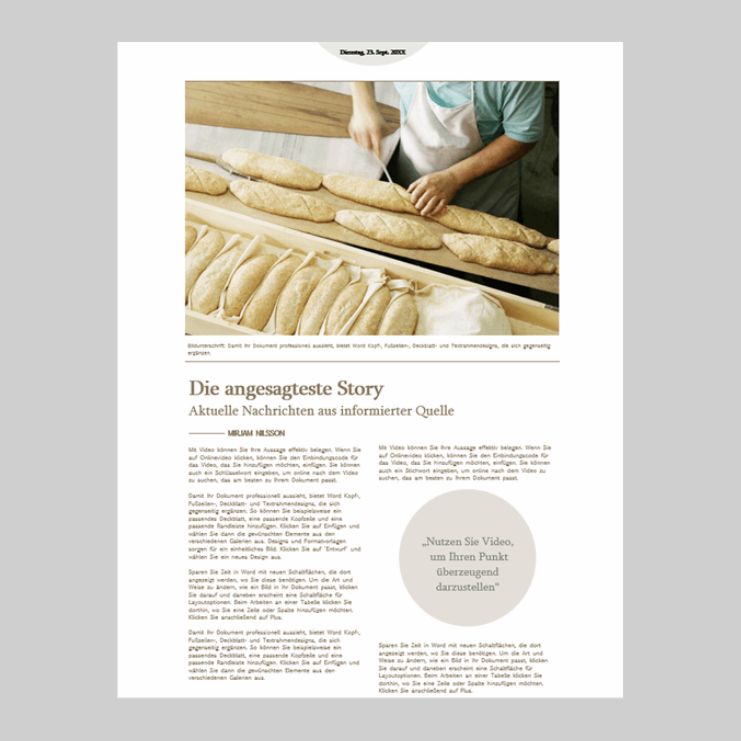 Large newspaper templates like this one can be very versatile to everyone.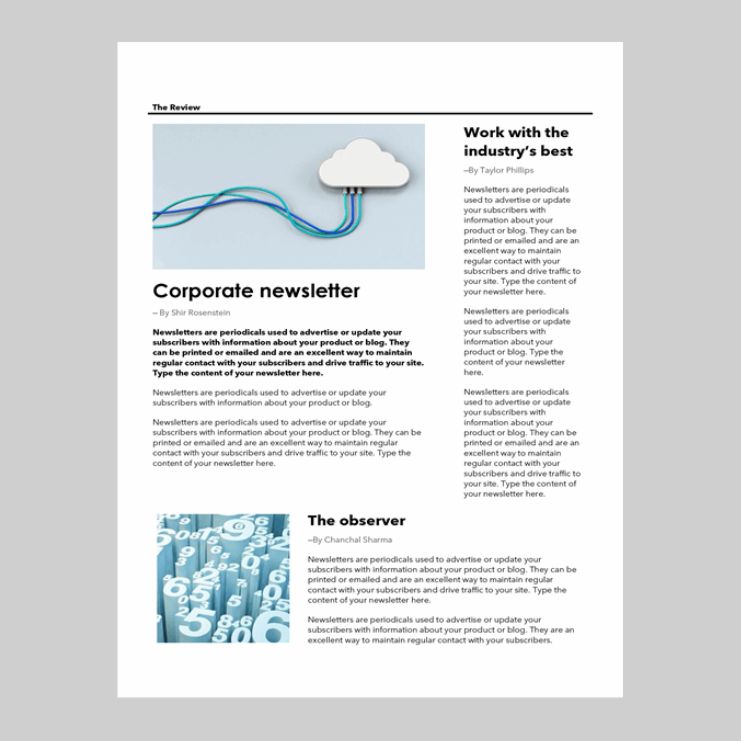 This simple newspaper template is very versatile and professional.
With just a couple of edits you will be able to design your own newspaper online using this template!

Canva Newspaper template
Canva template gallery contains many beautiful newspaper and newsletter templates that you can edit and easily customize to your own requirements. Thanks to the versatility of the editor, you can easily export your own newspaper to PDF format.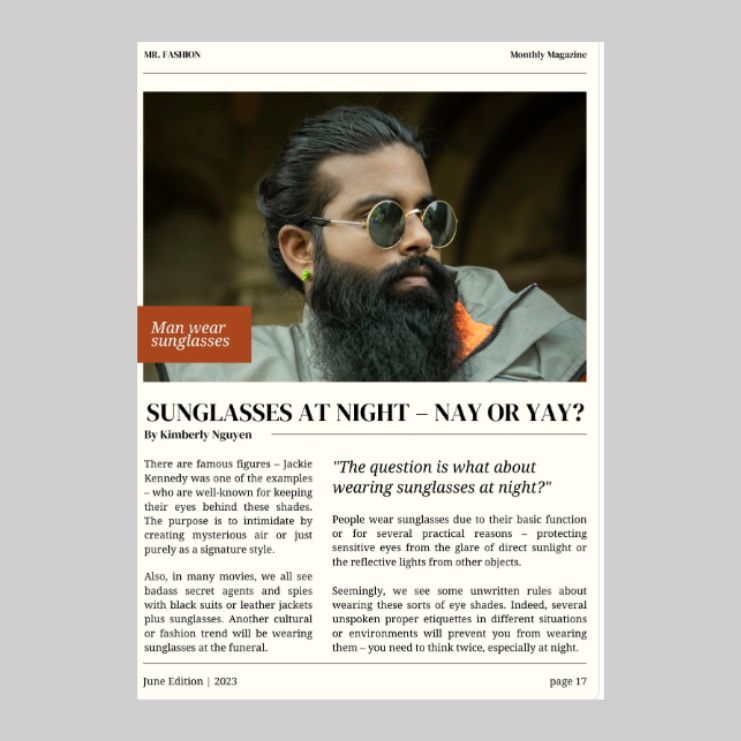 You can use these newspaper templates as decoration or Instagram posts!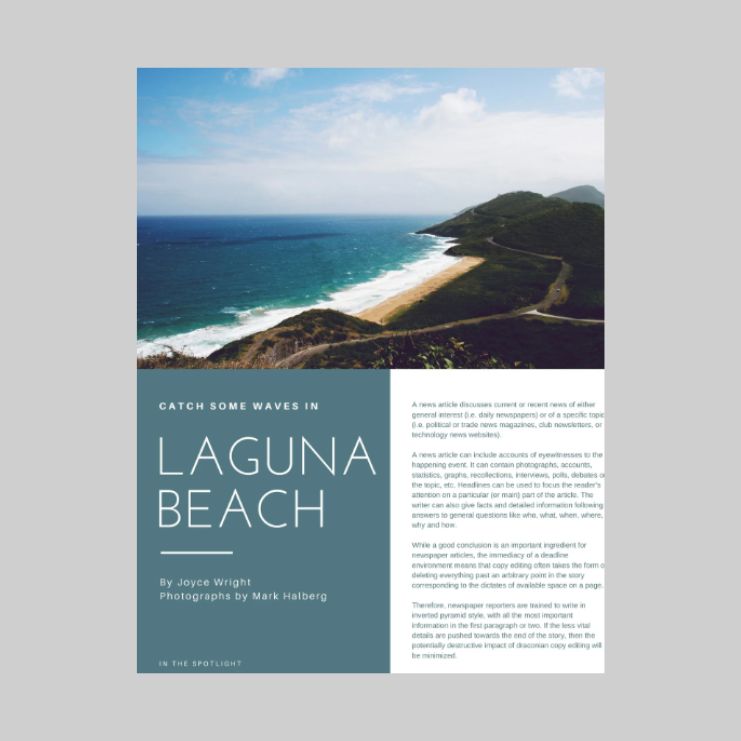 This simple newspaper template can be used to create your own digital magazine.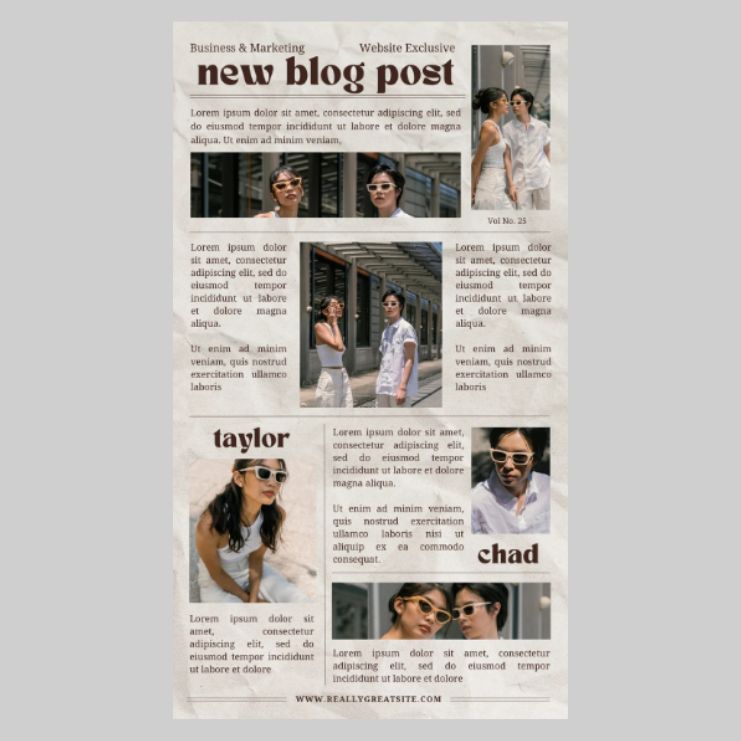 Paper texture of this newspaper template helps it stand out from the crowd.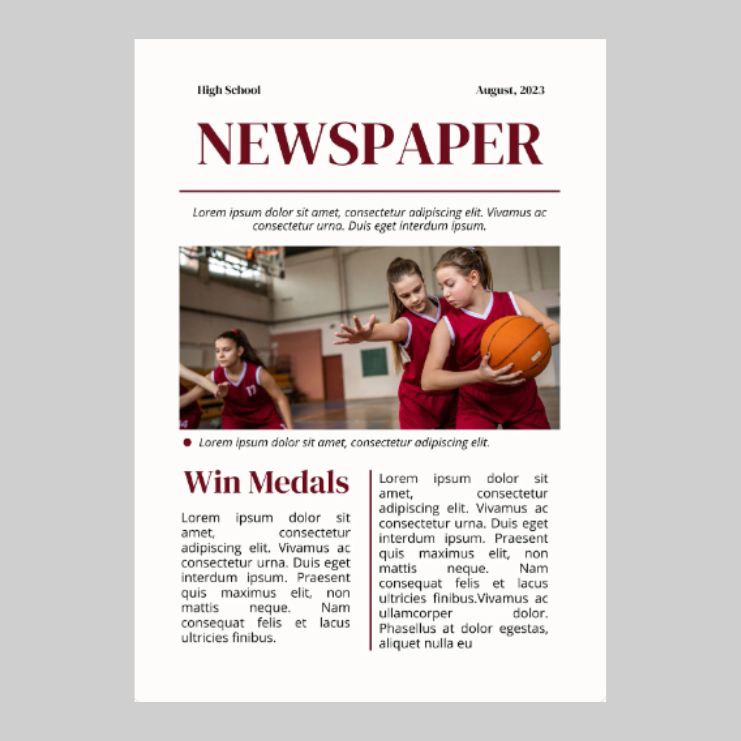 Smaller sizes of newspaper templates like this one make it easy to use them at school.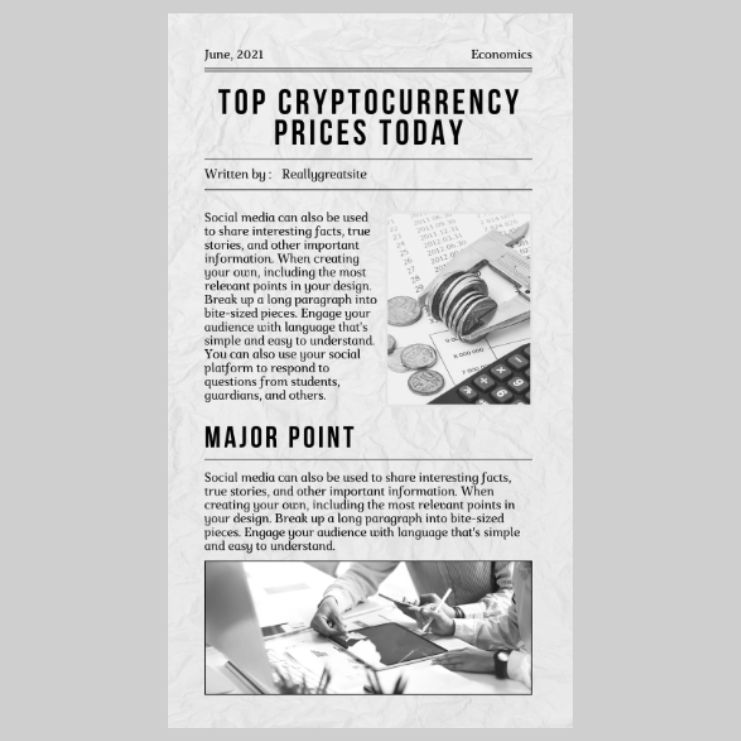 This stylish newspaper template relies on textures and large fonts and is great for black-and-white imagery.

How to make a newspaper template in Google Docs?
If you want to create your own newspaper using an online editor like Google docs or Google Slides, you could use many newspaper templates online. Google Docs is simple to use and can help you capture the audience's attention with newspaper designs. All it takes is to pick one of the free templates online and edit it in your online word processor.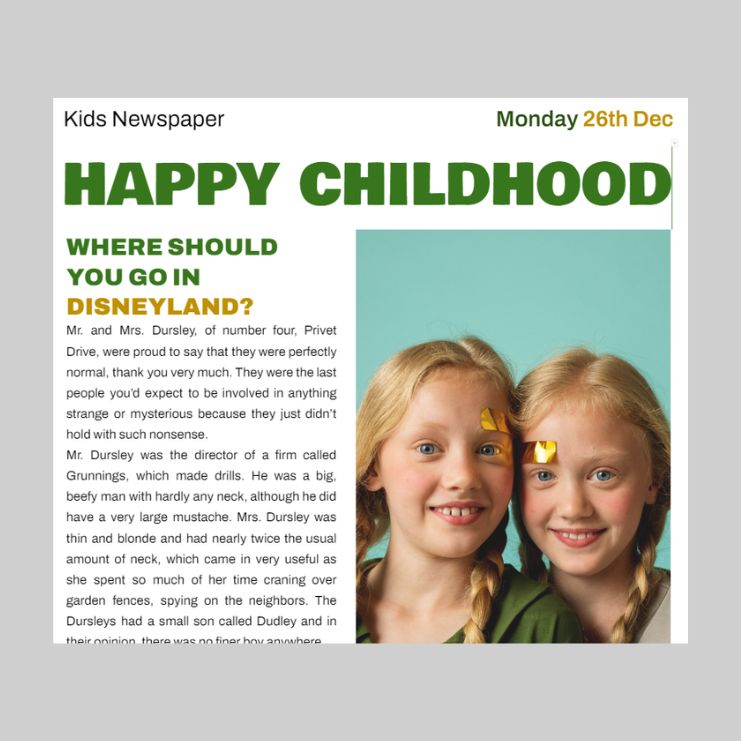 Check out this friendly newspaper template for Google Docs.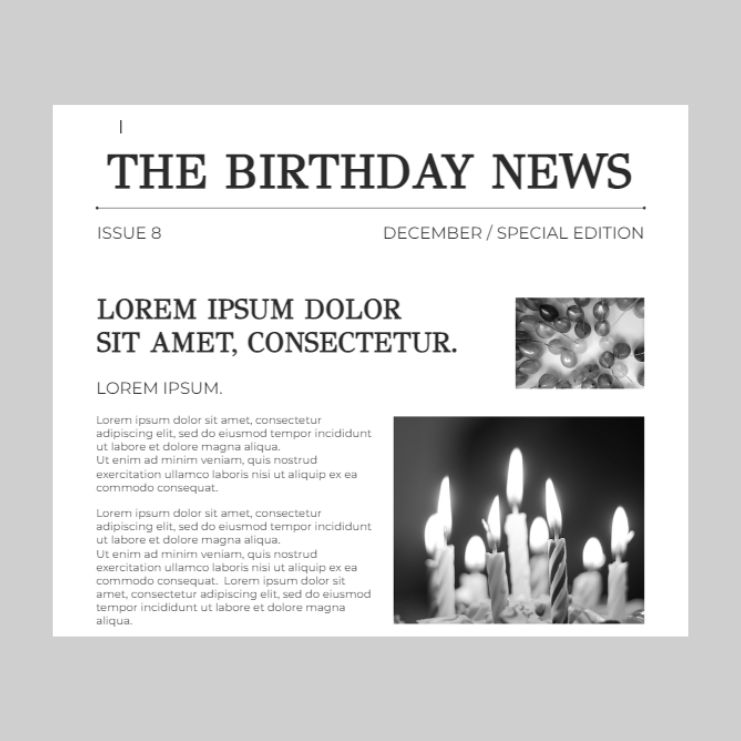 This birthday newspaper template can be used for many events in both private and company materials.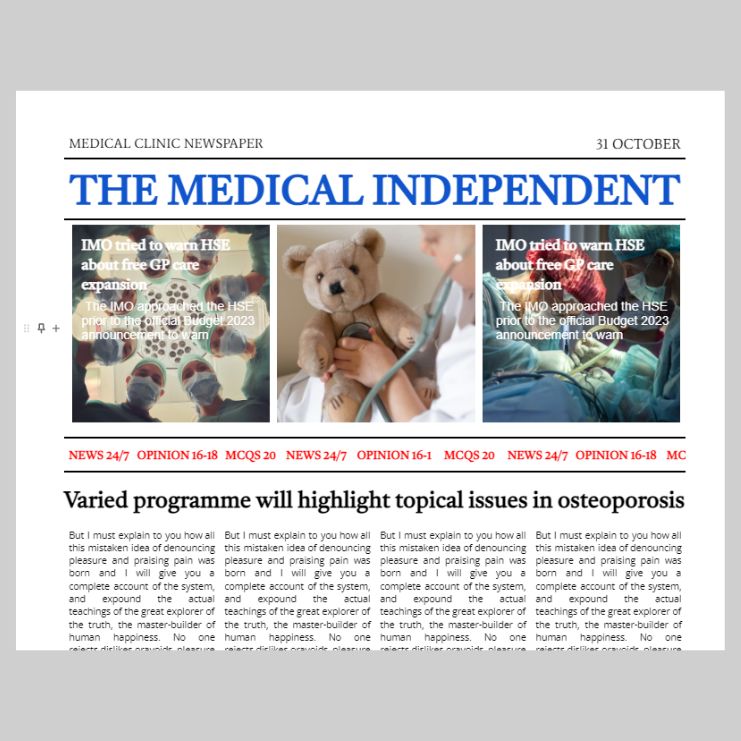 You can customize this free medical newspaper template to suit your needs and use it versatile layout.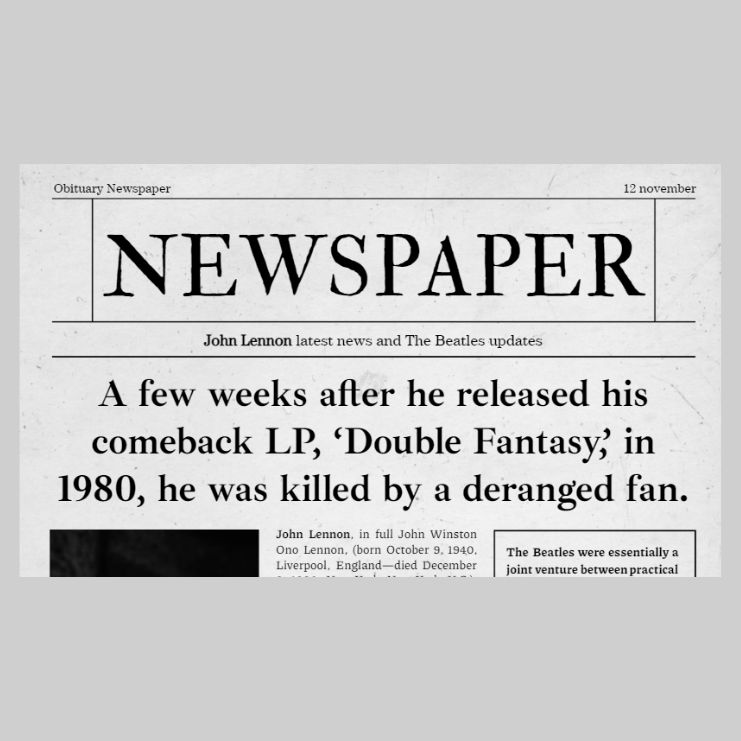 This newspaper template is formally looking, so it can be used to create more newspapers outside the obituary.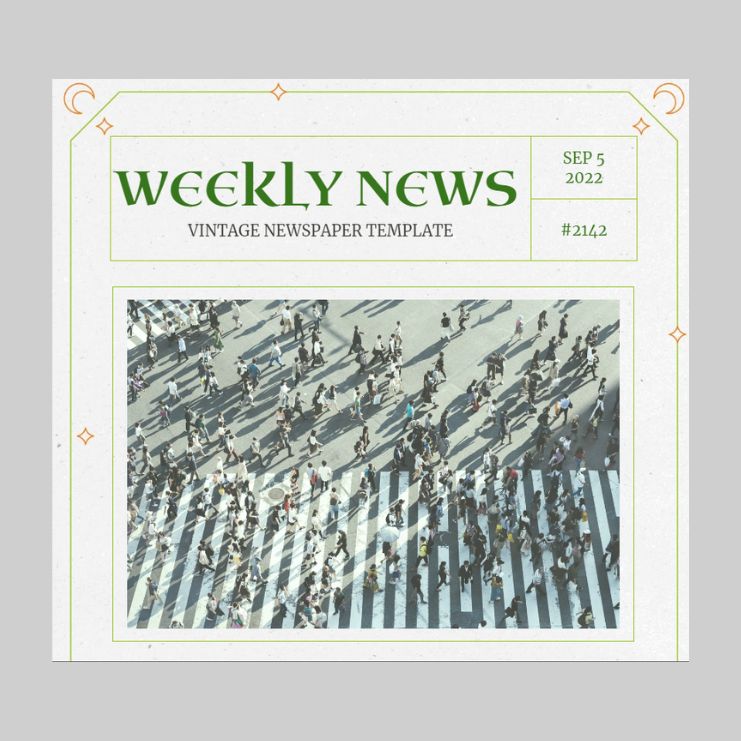 This template can be easily customized to work with a school newspaper.
You might also be interested in:
How to Write a Magazine Article? 12 Golden Rules
Digital Newsstand – All You Need To Know
11 Most Inspiring Magazine Ideas