MENU
10 Professional Life Insurance Brochures

An insurance flyer is a marketing tool that you can use to promote your business. Companies can use an insurance flyer to provide customers with information about their products or services. Customers can use insurance flyers to compare different offers and find the best one for their needs. Insurance flyers can also be used to promote special events or discounts. You, too, can use online insurance flyer templates to create your own insurance flyer that highlights the offer and your promotional conditions.
Of course, insurance has always struggled to maintain contact with its customers. Customers become acquainted with agents, brokers, and other indirect channels, so they rarely have the opportunity to review all of the agencies' offerings. This is especially problematic for online businesses because online customers have numerous options when it comes to choosing an insurance company. As a result, online brochures created with a digital brochure maker are an excellent choice for any agency.
Flyers are extremely user-friendly and provide a variety of useful functions. In this article, we will discuss how to use flyers to promote your business, how to select the best insurance flyer template, and how to fill the content with useful ideas.
Create digital brochures with Publuu
If you want to take your insurance flyer campaign to the next level, you can also have your PDF files converted to online brochures using Publuu. The aim is to have an interactive brochure that is easy to share and embed on your website. It is also a good way to present the information on your insurance website or blog.
Publuu's online brochure example
View more online brochure examples
You can distribute the digital brochure on your social media channels. Publuu is a fantastic tool for creating online brochures from your insurance leaflets. You can upload PDF files to the software, add links and customize the background. Thanks to its analytics feature, you can track the number of views and shares.
How to design insurance flyers?
Flyers that you personalize with insurance flyer templates are a great way to get your insurance agency growing and expanding. There is nothing that can reach a wider audience faster than an effective flyer campaign, that showcases what your insurance company can do!
Personalizing insurance flyers has never been easier. Choose your favorite program, like Canva, InDesign, free Inkscape, or even MS Word to make your insurance flyers. Then, choose a template for your flyer from the insurance flyer template gallery – or one of the free insurance templates we present below. You can also add your own images or choose them from a stock photo library.
In the insurance market, many people trust insurance businesses that present a professional appearance – people in suits, businessmen, elegant women, and men are all a good sign of stability. Health insurance might imply doctors or sports. A good metaphor for the photos is the future – security, homes, fortresses, peaceful rest in your old age. All this should be visible on your insurance flyers. Don't forget about adding logos or your website URL.
Then you can start crafting the message of your insurance company to potential customers in the market you are targeting with your insurance flyer campaign. Develop a good copy text that presents your offer. Use the right fonts, colors, and other components you deem appropriate that fit the insurance flyer template you chose to use.
You can print your leaflets yourself – or have a professional company do it for you. It all depends on your marketing strategy. The insurance flyer template collection below can work well with any idea of an insurance company. Give them a try!
Life insurance brochure examples
You may be wondering where you can find some great flyer templates for your business. Here are some examples of the best insurance flyer templates we've seen.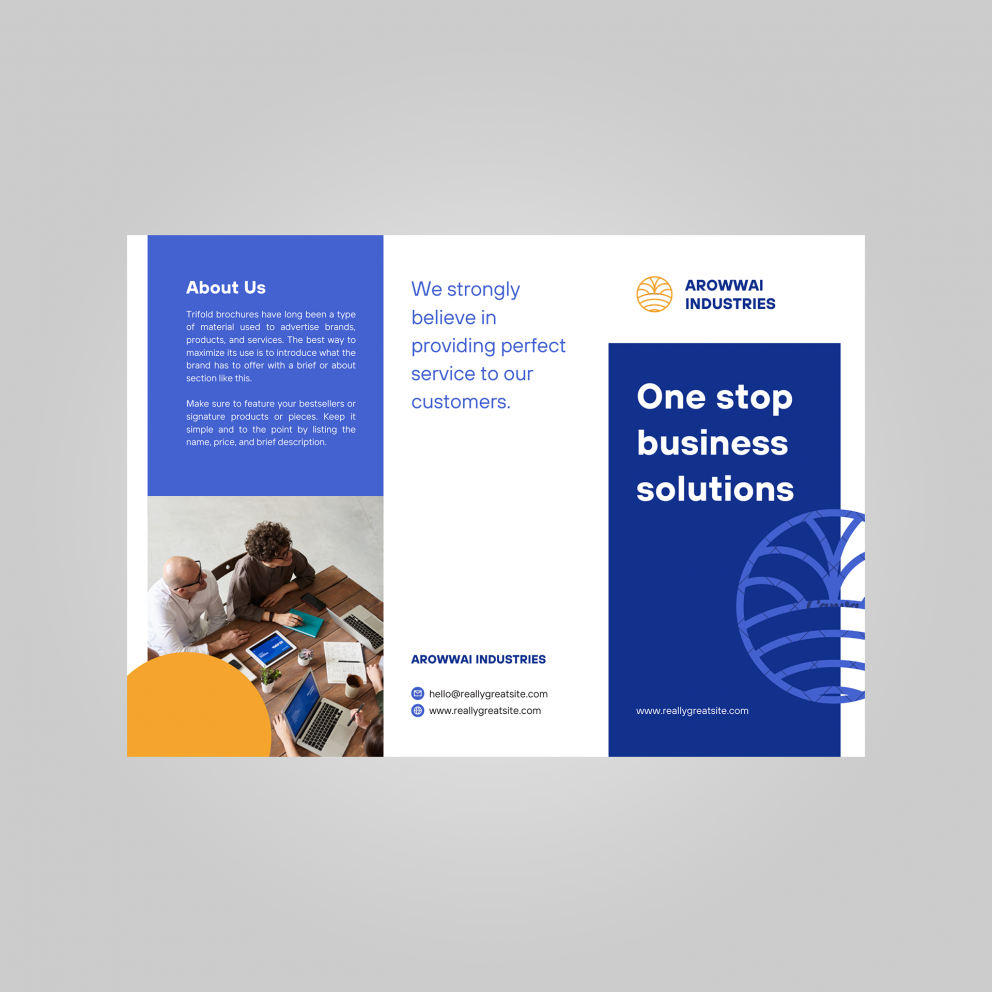 This flyer template can also be customized for an insurance agency. Large images can make your health insurance flyer look professional.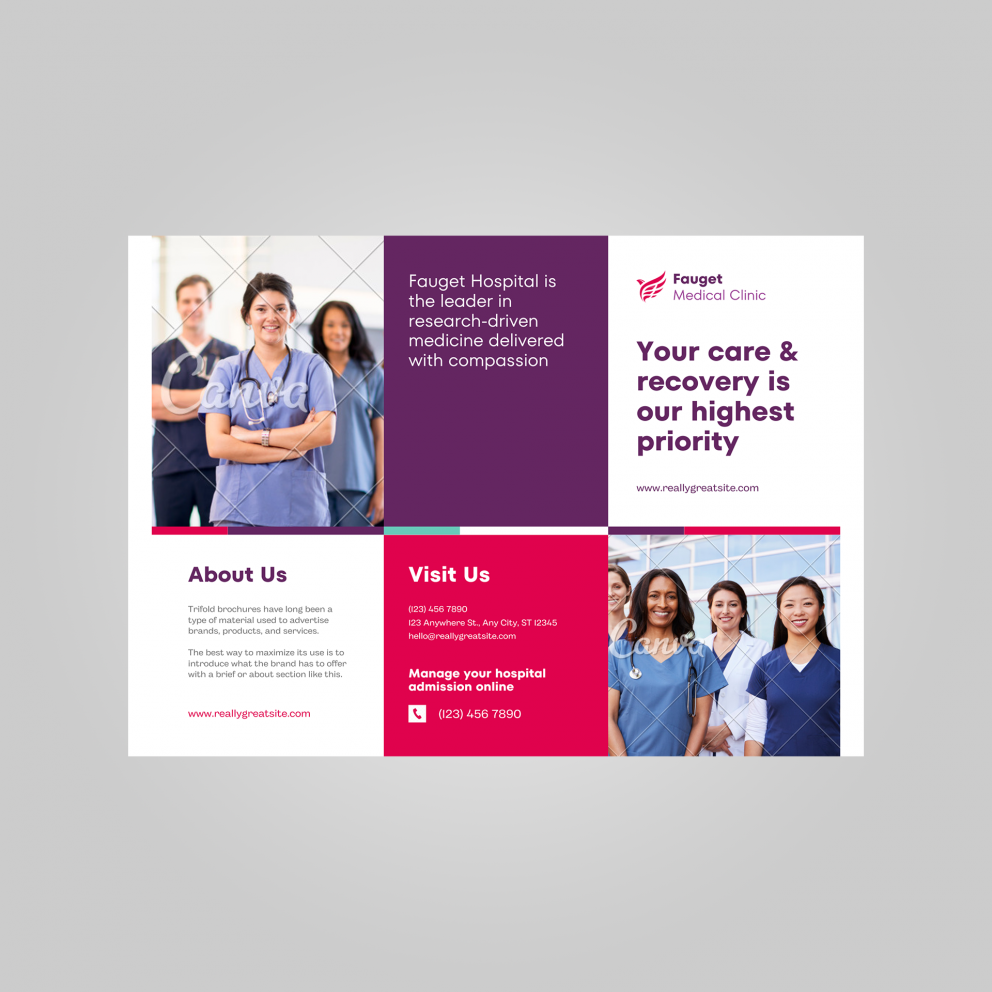 Medical leaflets are one of the best templates to use as a basis for an insurance flyer.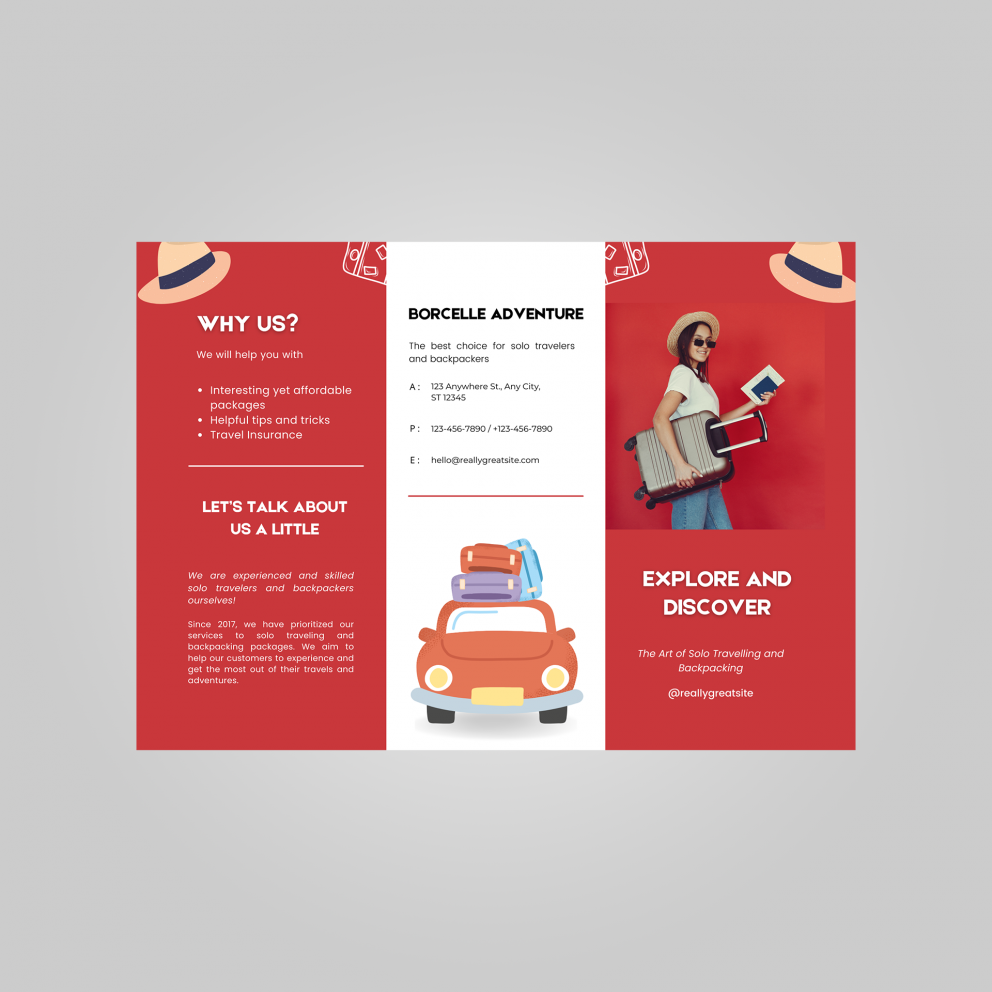 This template relies on tourism, but it can be rebranded as an insurance flyer template. You can replace the travel imagery with your own design.
Life insurance flyer templates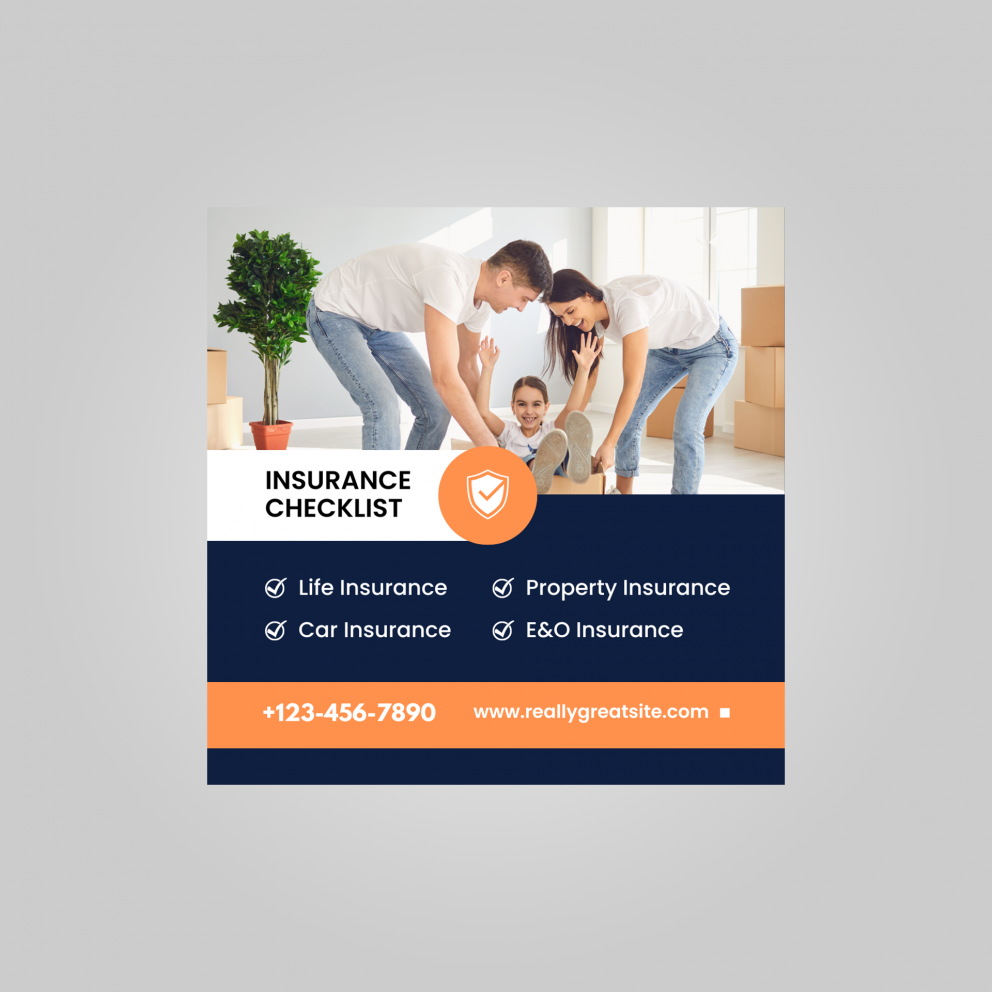 This template can serve as an insurance post on Instagram, but you can print it out as your insurance flyer. It draws attention to the colors that create a friendly atmosphere.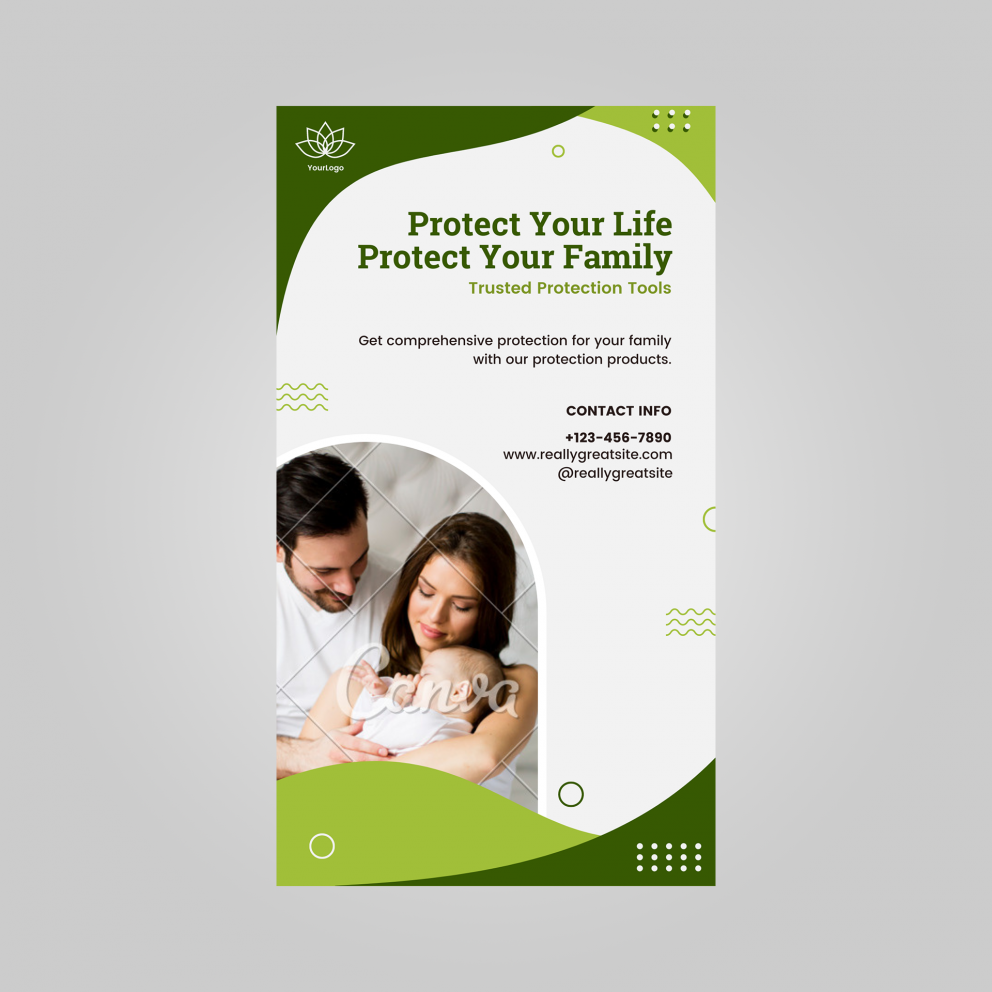 This template can promote almost any insurance business. You can use it as an insurance flyer or a poster of your insurance agency.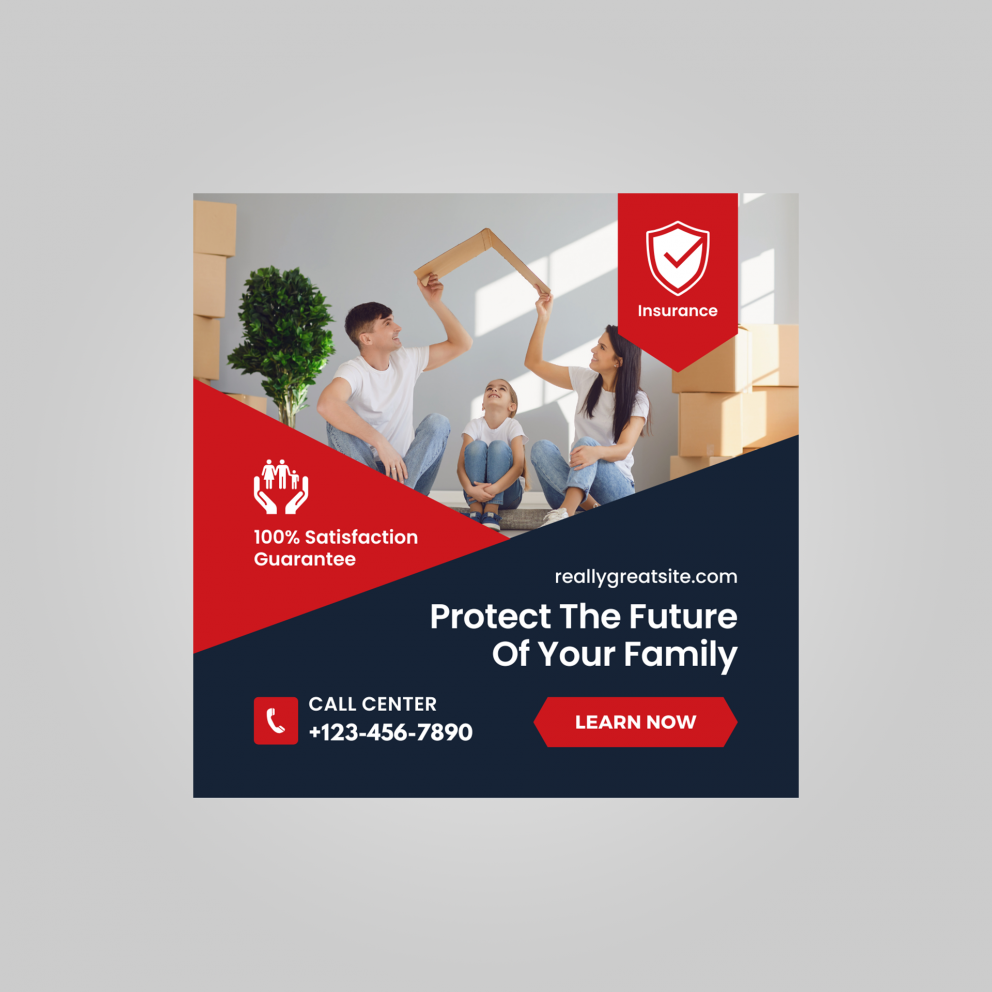 Red is a vivid color and a red insurance flyer template will certainly draw attention. It also matches well with life and health insurance.
Life insurance brochure free templates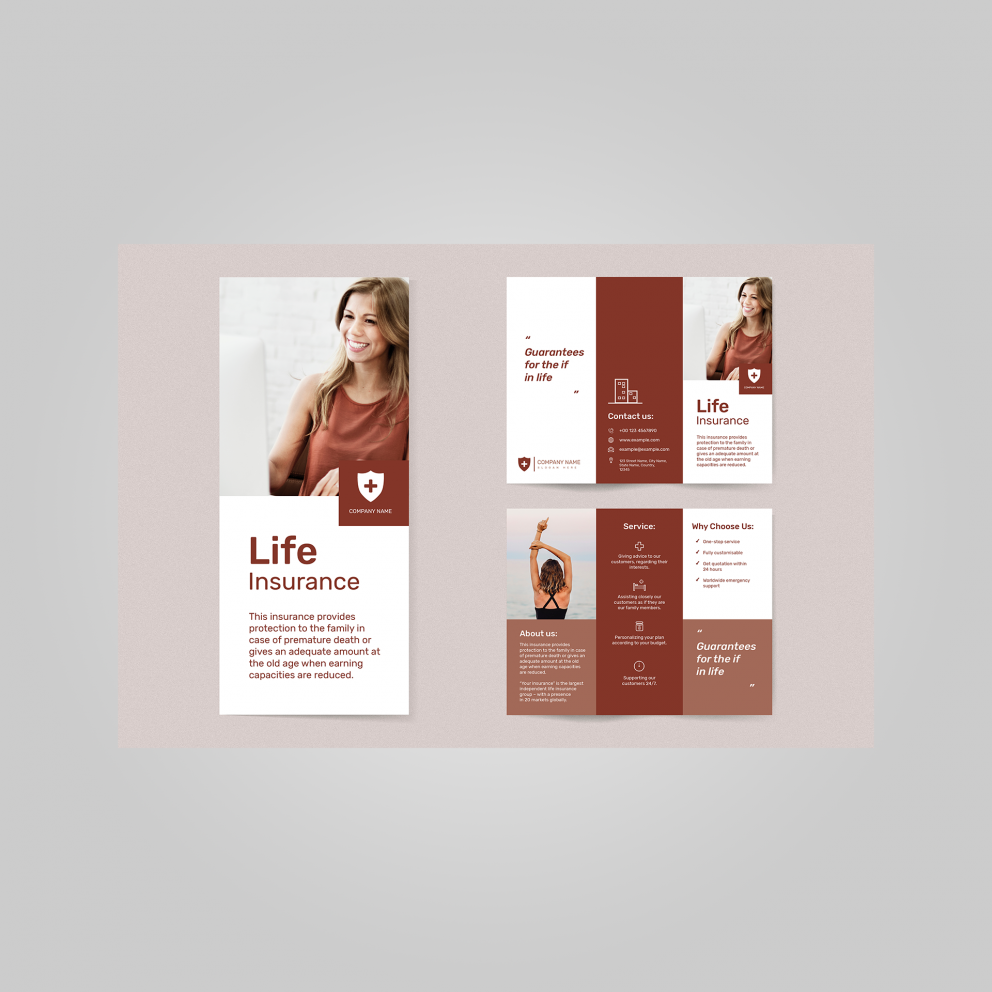 You can easily customize layouts like this one – it's just a matter of picking the appropriate colors of the insurance flyer.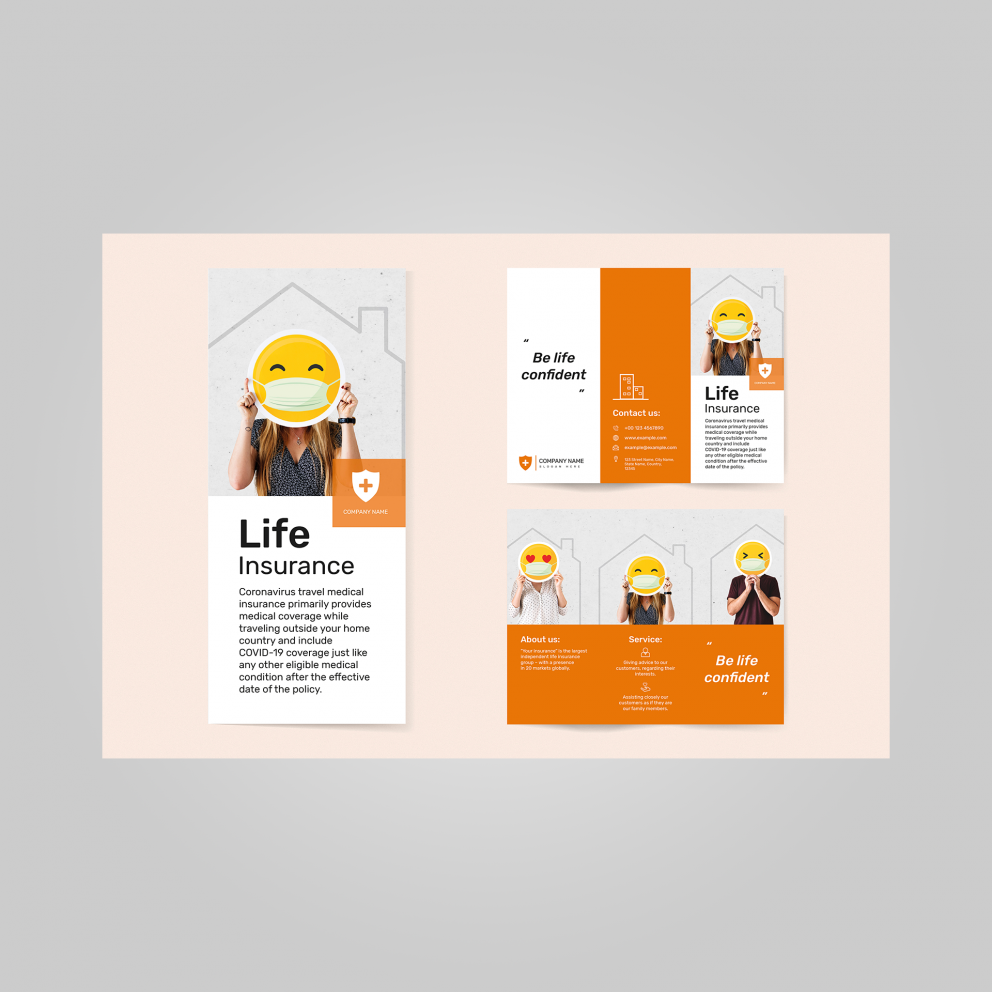 The house theme of this life insurance flyer template makes it especially versatile.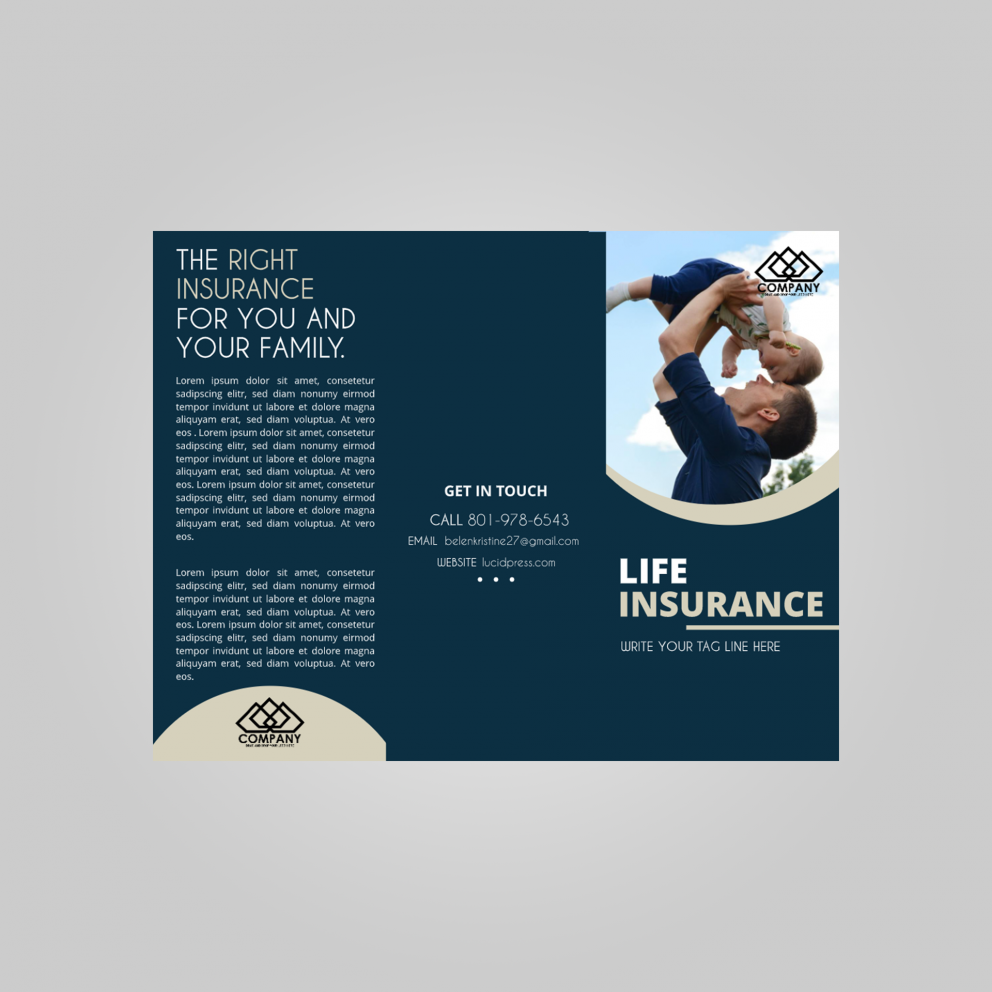 This soft blue, well-designed brochure template gives the feeling of security.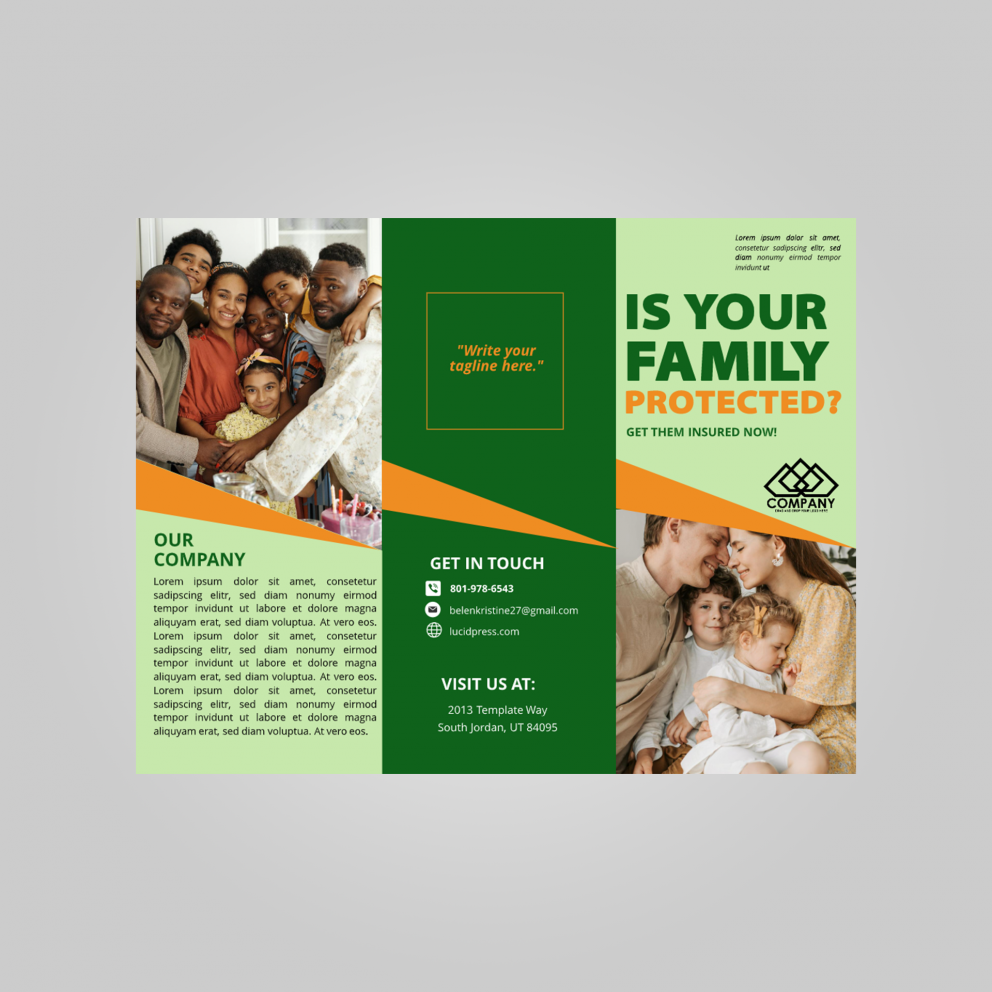 The soothing green of this life insurance brochure template will provide a sense of peace for your customers.
You may be also interested in:
12 Impressive Non Profit Brochure Examples and Tips
Top 20 Eye-Catching Travel Brochure Templates
How to Be a Successful Real Estate Agent in 2022