MENU
15 Elegant Fashion Brochure Templates
The fashion industry is one of the most competitive industries in the world. With so many competitors, it is important for companies to have a unique selling point that can be used to establish their brand. That is why you should stand out from the crowd and create a digital brochure using our brochure maker.
A fashion brochure is a publication that contains information about a specific type of clothing. It is usually used to communicate the design brief, which is a statement of what you want to achieve with your clothing line.
Fashion brochures are often created in collaboration with graphic designers and are often used as a marketing tool for new products and services. It can also be used as an internal communication tool for the company's employees, who are involved in the design process.
This blog post provides a short guide on fashion brochure designs and their content. In this article you will also find a variety of stunning, fully customizable, and ready-to-print fashion brochure templates.
What are the best tips for a fashion brochure design?
The importance of design in fashion brochures cannot be underestimated. It has to be beautiful and engaging to make the reader want to keep flipping through it.
First, start with demographics! If you have a fashion business that caters to more than one group, make sure you tailor your brochure so it will be relevant and effective for each group. Then include a potential customer's photograph of themselves to personalize the content and make them feel included in your boutique.
Your brochure design should create the right impressions for your audience, whether it be colors, fonts, or other design elements. You should also make sure you include catchy taglines and subheadings in order to get their attention.
When designing a multi-fold brochure, you don't want to overcrowd the cover with information. With this method, you have the option of moving your content onto subsequent pages. Keep the cover simple, short, and easy to read so potential customers can quickly get down to reading about your boutique's latest trends or new collection.
To be considered a high-quality fashion boutique, you need to show off your authentic design and collections. Adding high-quality images is a must in digital fashion brochures such as the one created with Publuu. If customers can zoom in and look more closely at your products, they are going to be more likely to purchase from you.
How to create an effective fashion brochure text?
The fashion brochure text should be written in a readable, interesting, and creative way. It should also be accurate and informative so that it can be easily read by the audience. Well-written fashion brochures can persuade consumers to buy a product or service they might not have otherwise considered.
In order to generate content for a fashion brochure, the content writer needs to know what's trending in the market. It is not just about writing about clothes anymore. It is important that content writer knows the latest fashion trends and what's trending in other countries before they can write something relevant and engaging.
Fashion brochure template gallery
While designing your fashion brochure you can choose from plenty of fashion brochure templates available on the Internet. You can use and customize many bifold brochures, booklets, flyers, and the most popular tri-fold brochures – it's up to you which one will you choose for your fashion business. Below we present the best professional fashion brochure templates.
Elegant fashion brand brochure – free templates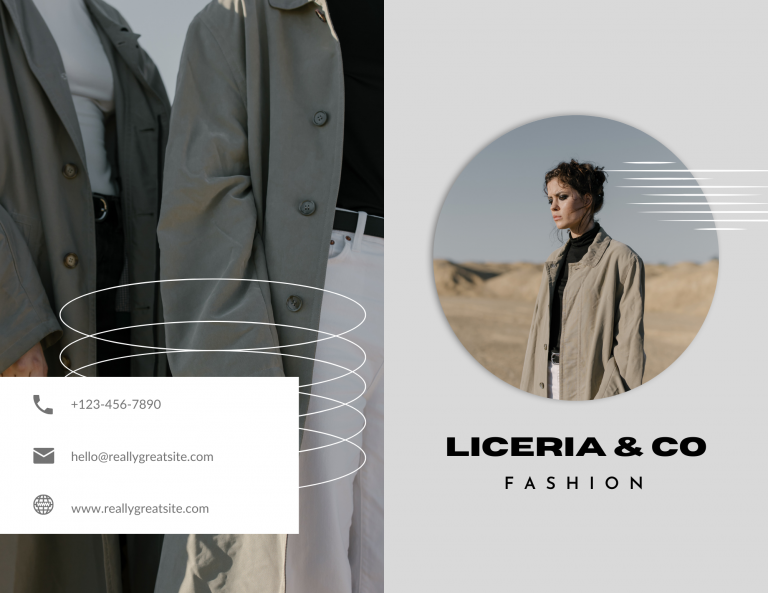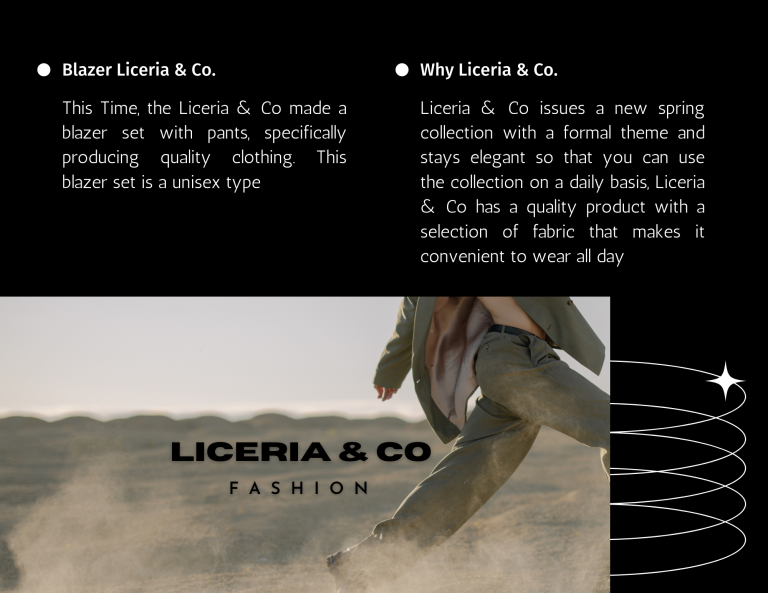 This modern, black, and soft grey fashion brochure template is best for fashion brands that prefer a simple and classic style.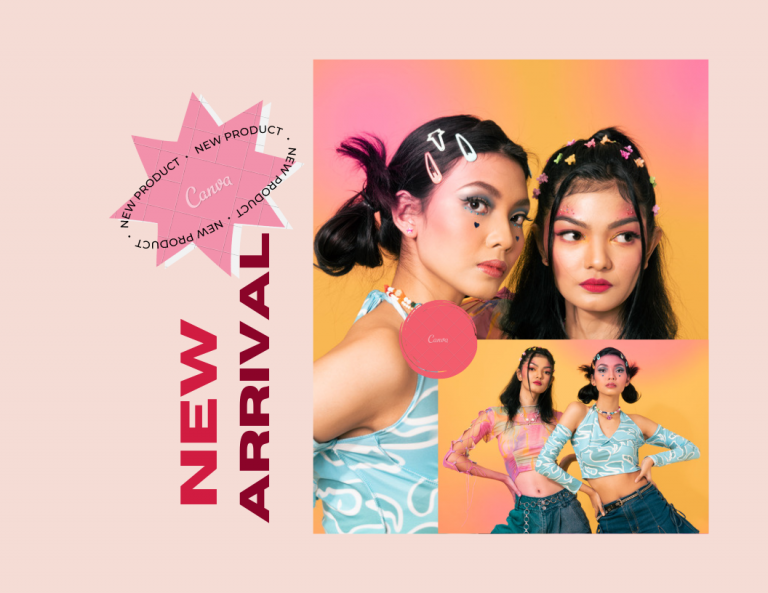 If your fashion brand is all about the colors, this fully editable pink fashion brochure template available in Canva is the best choice for you. Use vivid, eye-catching images to draw your audience's attention to details.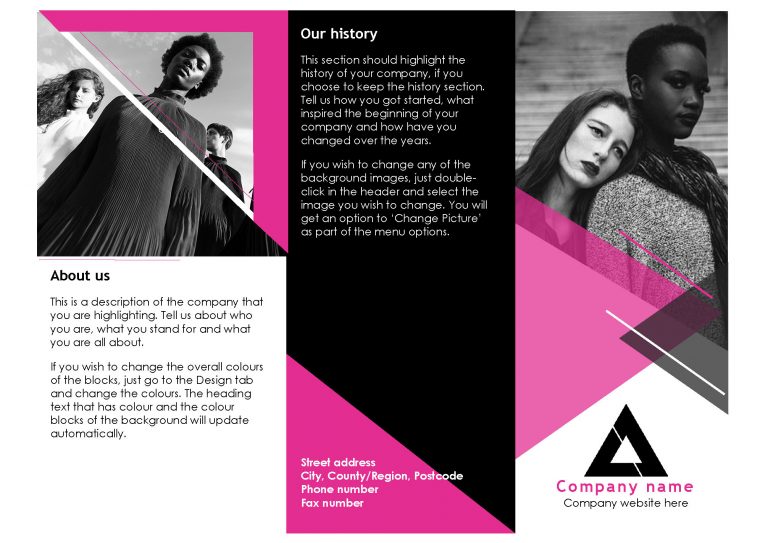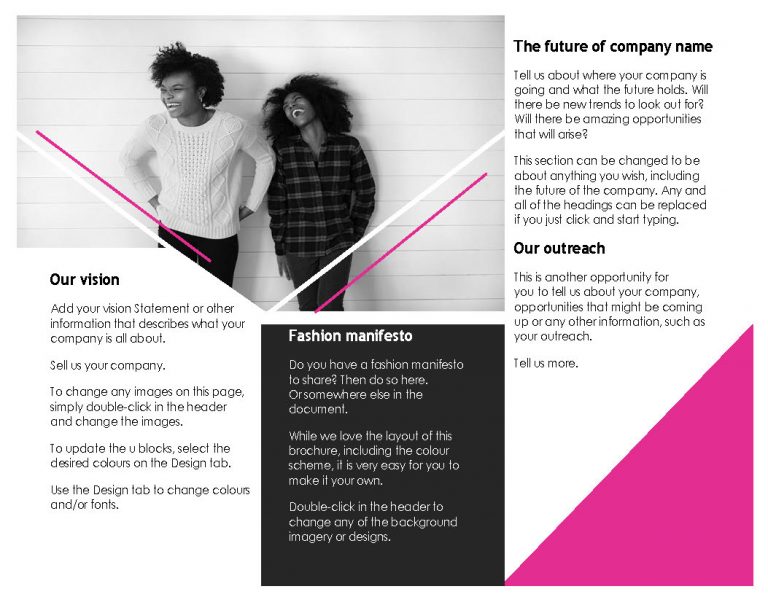 Geometric design and bright colors make this free fashion brochure template perfect to grab the attention of potential clients. Make it even more engaging by adding highly contrasted images and your brand logo. This fashion brochure template is available in Microsoft word and is easy to customize using the basic Microsoft word tools.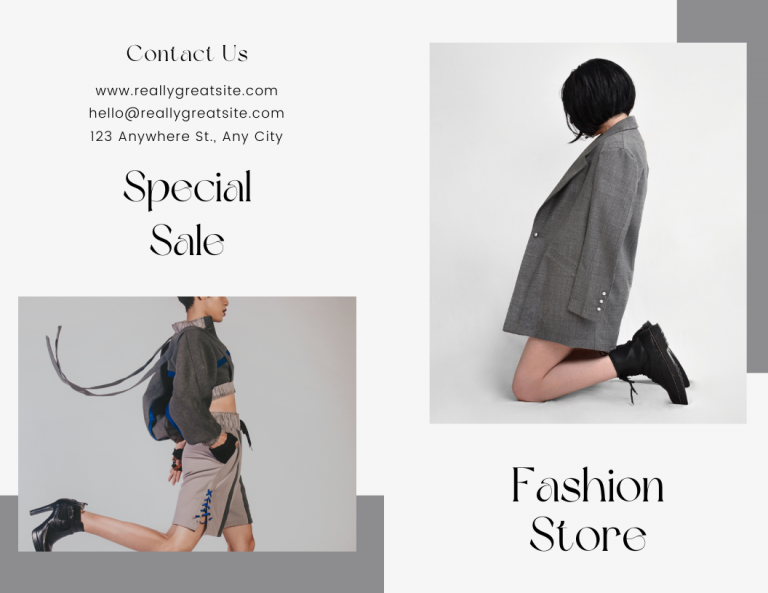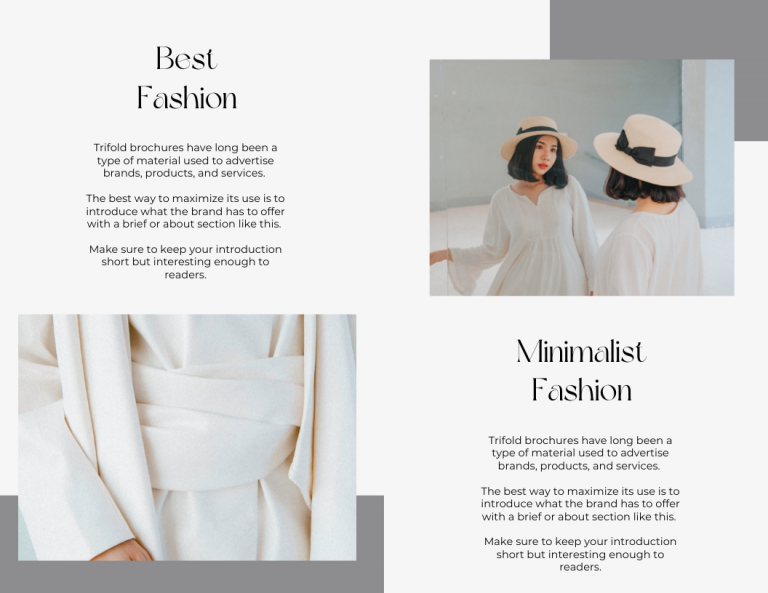 The elegant design and static layout of this fashion brochure template make it perfect for those who are in favor of a minimalist look.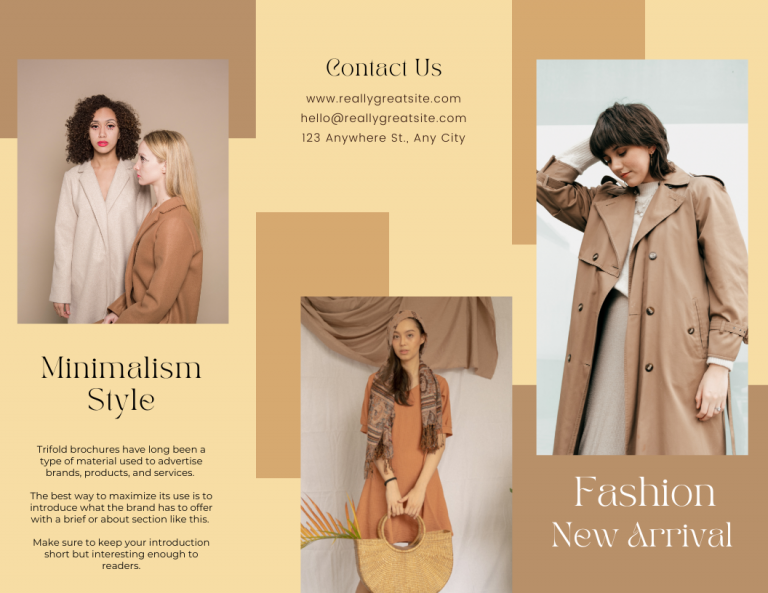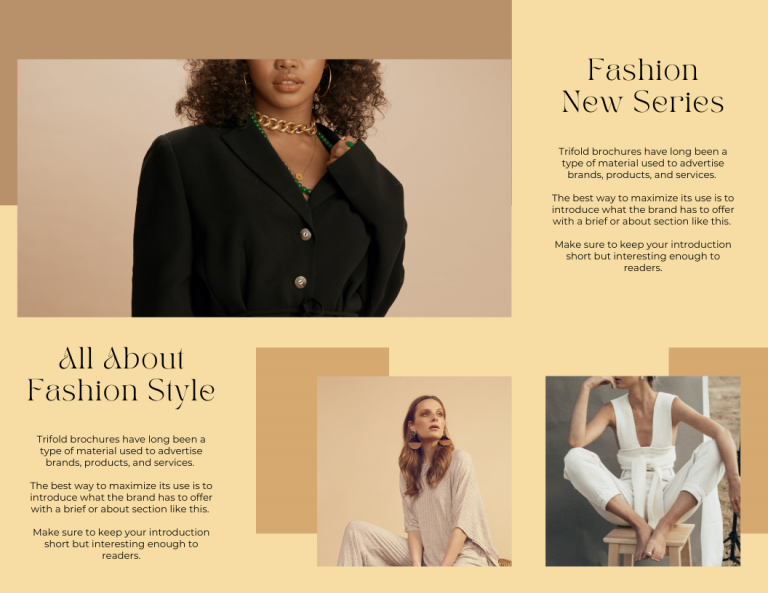 Canva offers plenty of free fashion brochure templates. It is easy to customize these templates using plenty of interactive elements that Canva offers: stickers, graphics, free images, and videos.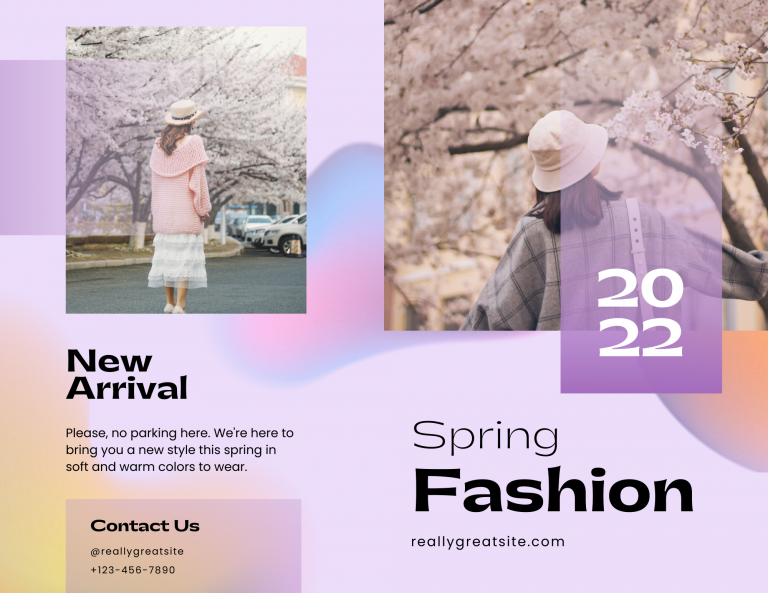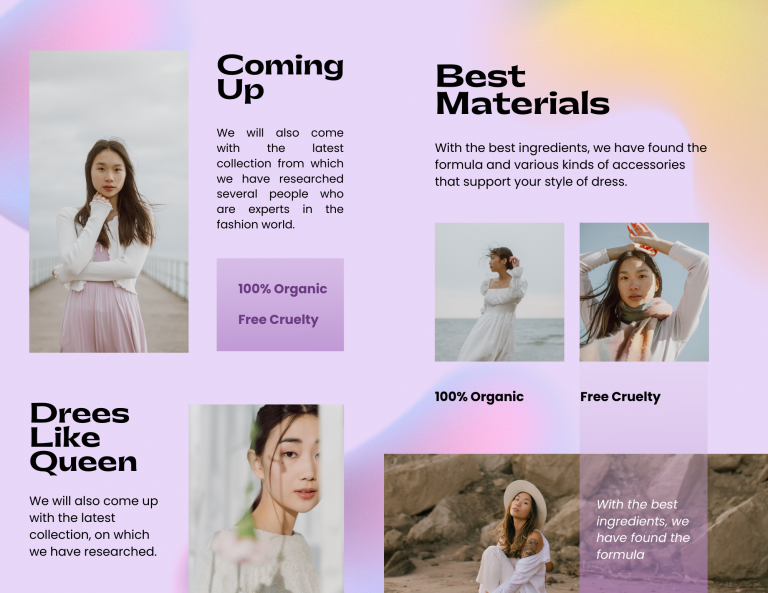 Use this pastels fashion brochure template to announce the new, spring collection.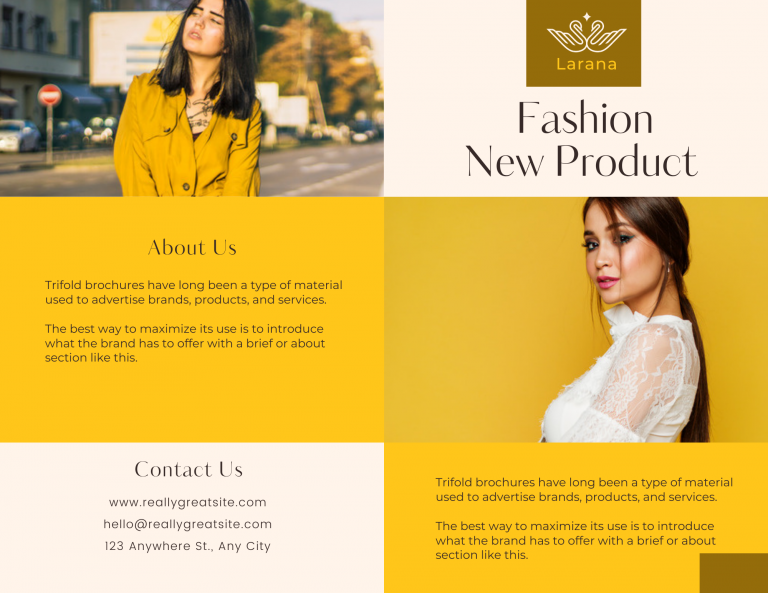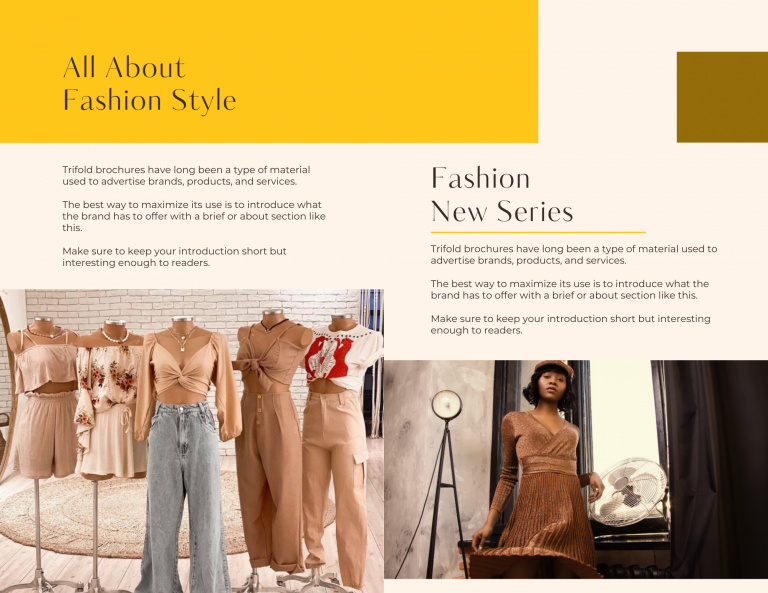 This orange brochure template design is especially useful for brands that plan to release a new product. Its colorful layout is created to make your readers focus on details. One of the best ideas is to add a short excerpt describing your company goals.
Fashion tri-fold brochure template collection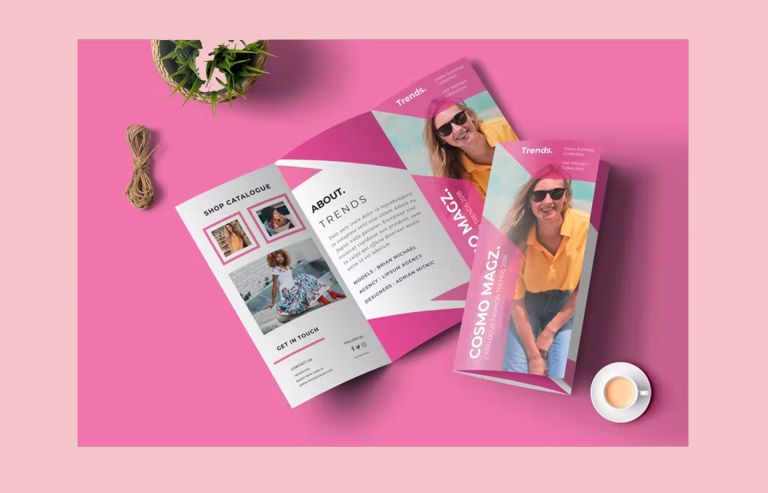 This pink tri-fold brochure template is ideal for presenting the latest trends. You don't have to be a graphic designer to customize it by adding your own text and images.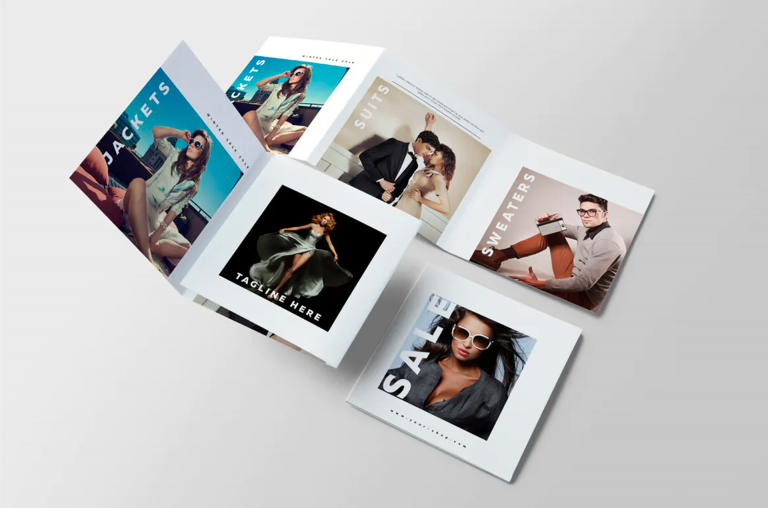 The above square trifold brochure template with a trendy editorial layout can be used by any fashion company due to its universal design.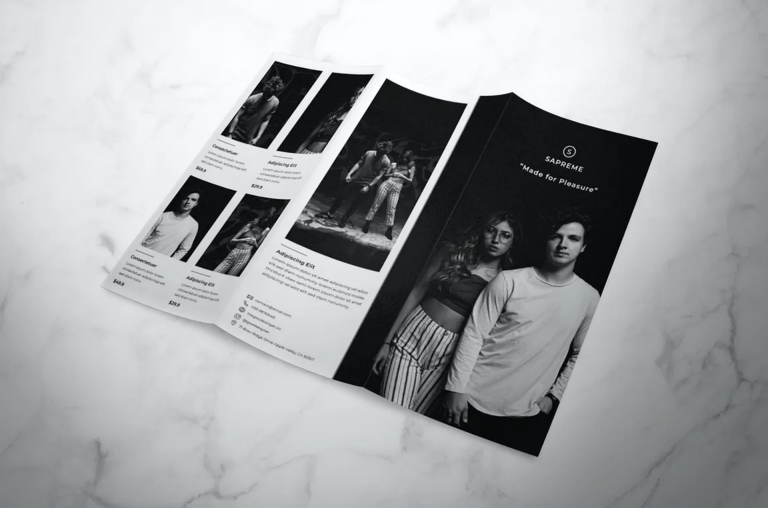 This black and white modern brochure template can be downloaded in two formats: AI and PSD. It is ready to customize using Adobe Illustrator or Adobe Photoshop.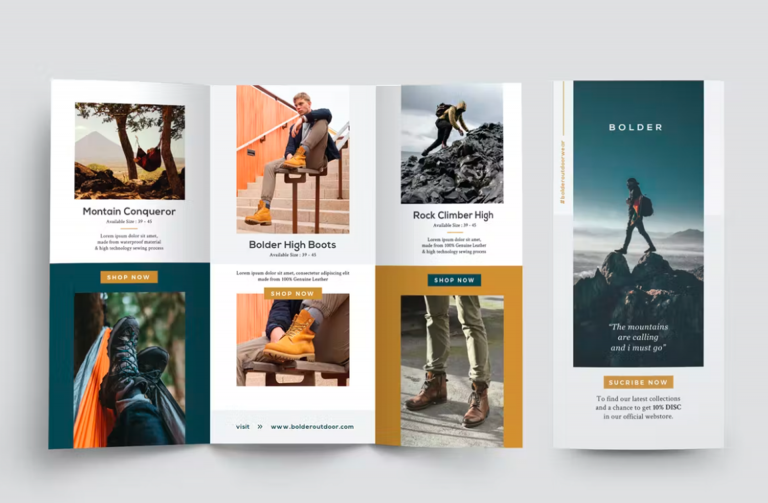 If your search for a fashion trifold brochure to showcase your brand assets and your original style you should try this brochure template. A lot of space to add your own images and a simple layout makes this tri fold brochure template perfect for any kind of fashion business, as well as for photography projects.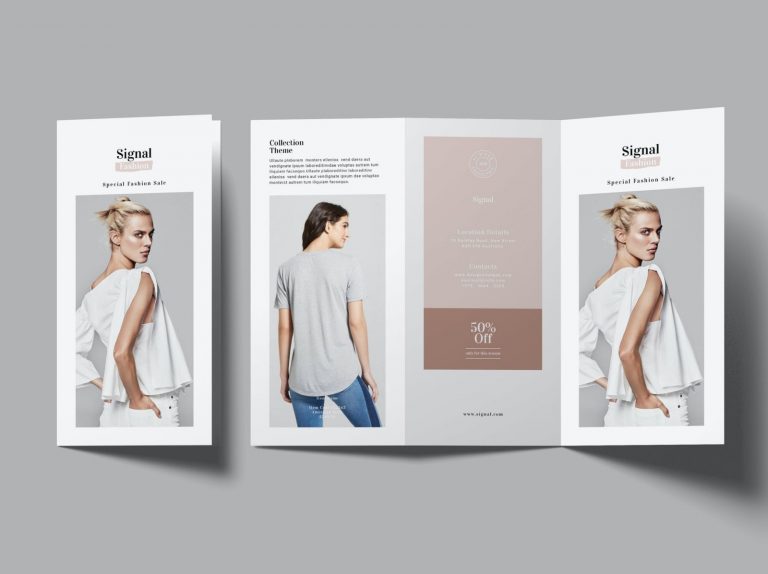 This printable brochure template can be customized with Adobe InDesign. Its print-ready format allows you to print it and distribute it to people interested in your fashion business.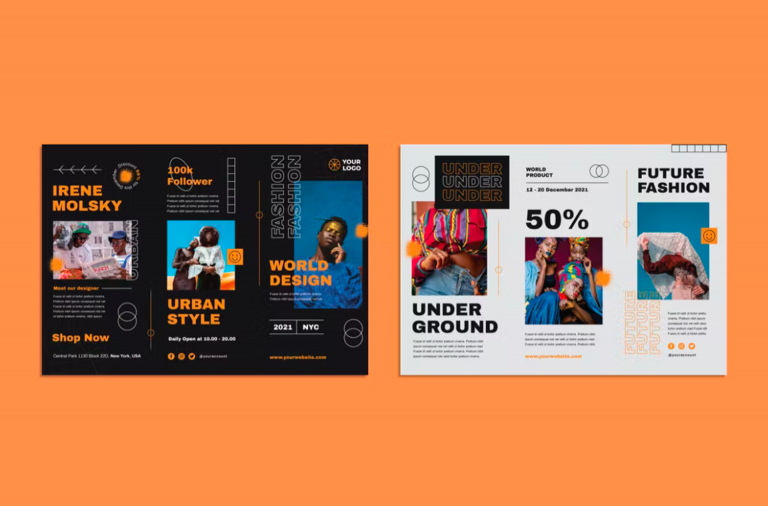 This energetic, black tri fold brochure template is carefully designed by the best graphic designers. Its fantastic layout can impress the whole fashion world!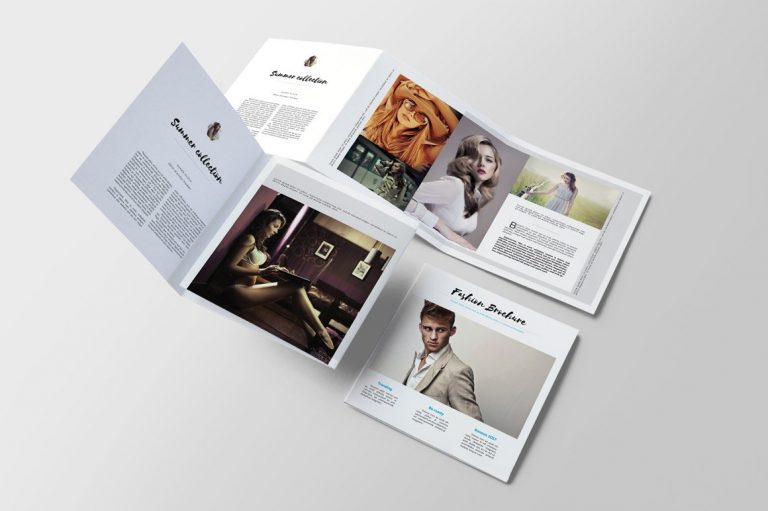 This square brochure offers a sleek and clean design with perfect proportions. It can be used for many editorial styles like portfolio, photography, fashion design, or minimalist designs.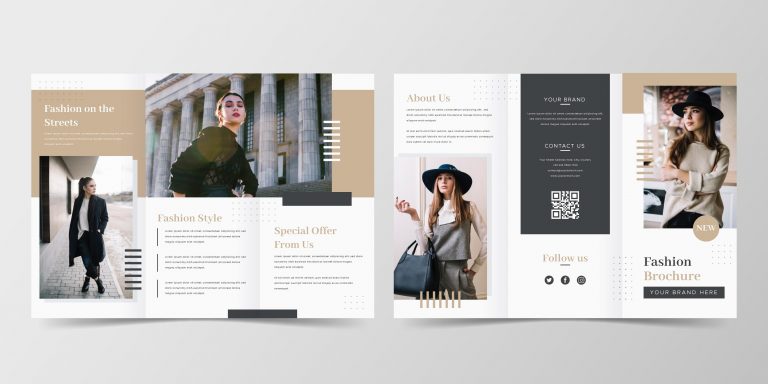 This tri fold brochure template for fashion designers in EPS format can be customized in programs such as Adobe Illustrator. You can replace the main image of this brochure to showcase your own clothing line.
A summary
A fashion brochure is one of the most important marketing tools. Creating an effective fashion brochure using the above templates can be highly beneficial for your business. It not only helps to sell products or tell a story about the company, but also it can help you to engage your customers, and make them feel special.
You may be also interested in:

20 Professional Tri Fold Brochure Templates
The Best 12 Free Graphic Design Software For Everyone
How to Make a Booklet?