MENU
20 Professional Resume Templates

Anyone who has recently searched for a new job knows that if you don't have the necessary skills, writing a resume can be very taxing and difficult. Many people struggle to match all the necessary details to the new position and organize their resumes in accordance with their experience.
Fortunately, you can start quickly by using one of the many free resume templates online. Filling in the blanks with the necessary information allows anyone — not just skilled graphic designers — to let the resume template handle the rest of the work for them.
Our article will explain what is a resume, what's the expected resume format, what's the difference between a resume and a CV, how to complete a resume template correctly, how to select the information that is most accurate, and how to make yourself stand out from the hundreds of other applicants with a professional resume created with online brochure maker.
What is a resume?
A resume is not exactly the same as a Curriculum Vitae – even though in some areas these are used interchangeably. In European Union, the default English-language term is CV, in US, it's typically just called resume. Templates you find online can use either name, but there's a slight difference, especially if you want to work in the USA.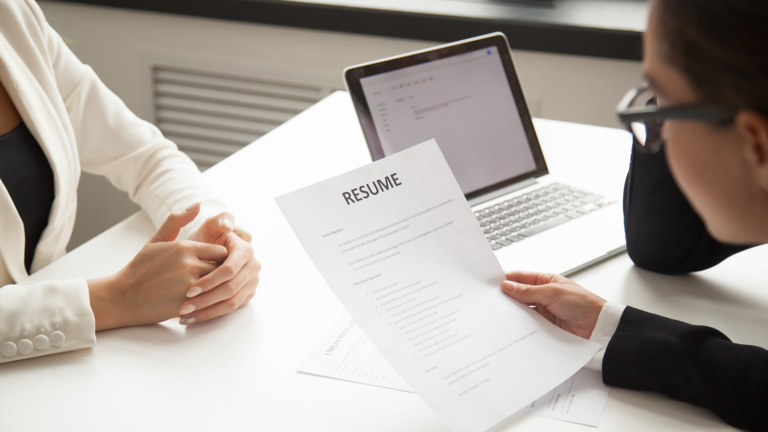 Both of these documents provide an overview of your professional experience and credentials. You write them to show what kind of worker you are and to summarize your work history. They are frequently included in a cover letter to highlight your skills and experience.
What's the difference between a modern resume and a CV?
A resume is supposed to showcase your competencies – they are personal marketing texts meant to show your skills, notable achievements, and work experience. A resume format is not set in stone, you can edit it for your needs. You can compose your own resume using a resume template you can find below.
However, a Curriculum Vitae in America is a type of resume template which is submitted mostly for scientific jobs – it is supposed to show your credentials – providing a listing of education, professional certifications, and achievements.
This also means that if you're not a scientist or an American but apply for a job in the US, it's probably best not to call this document Curriculum Vitae or CV. Rename the header of your CV templates, because some Americans might not even be familiar with the term!
Create a professional resume with Publuu
Publuu will allow you to easily turn your PDF resume into a digital brochure with realistic page-turning effects, the ability to insert graphics and videos, and more.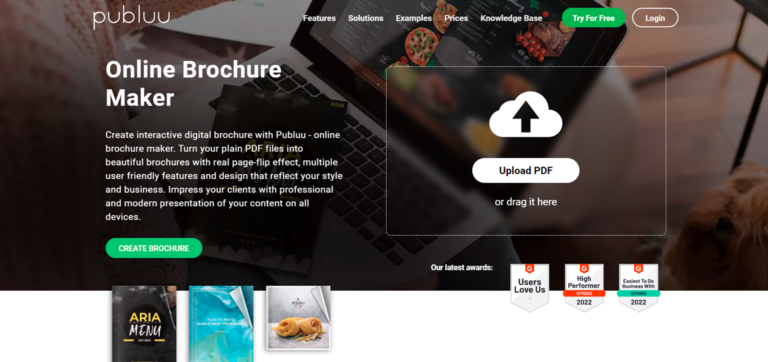 An online brochure is a way to showcase your online content as an interactive HTML5 document that a potential employer can view in any browser and on any screen. Publuu's analytics will also let you know if your potential employer has opened your resume, how many people have read it and which sections are most read. What's more, online brochures from Publuu are indexed by search engines so your resume will be easily discovered.
Publuu's online brochure example
View more online brochure examples
The ability to embed video galleries, and images allows you to show off your certificates and achievements. This is an excellent solution for professionals.
What can be found in professional resume?
It is in the resume that you can succinctly present your education, work experience, and other relevant achievements and skills. In other sections, you can provide and summary of your professional career achievements, which can be included as needed. Many people briefly mention additional skills and interests, which can help you gain an edge.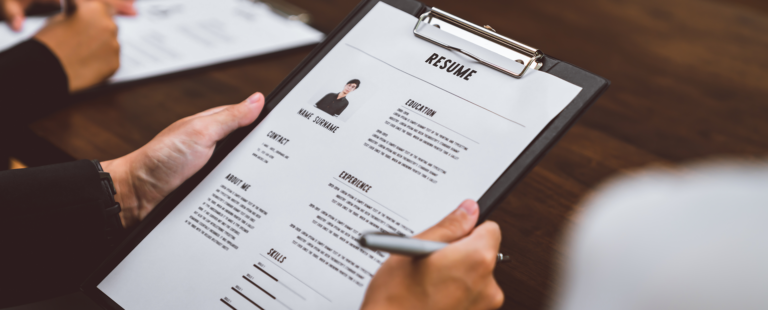 The goal of the resume should be to keep as short as possible. In most cases, a resume should not exceed one page, but you can fit it on several, depending on your chosen resume template. A one-page resume template is perfect for creatives, but if you have a long list of credentials and the company is hiring managers with experience, showcase it. The exact design depends on your goal, your current job and the job you are applying for, and your industry.
How to create an effective resume in 10 steps?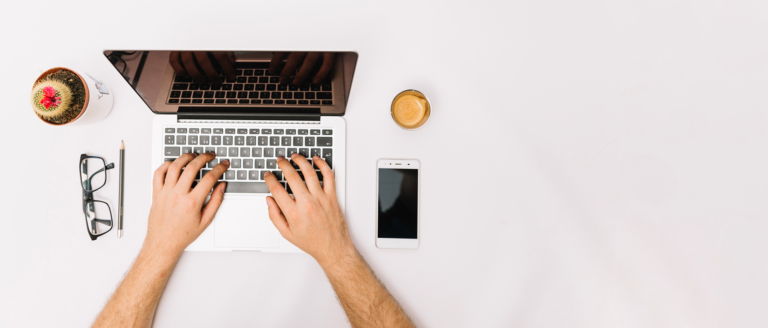 Using a creative resume template is just half of the success of a good resume, but resume writing is a fine art that needs some tips. Here are some practical steps that can help you land your dream job.
Provide your contact information. Your name, phone number, and email address should all be included on your resume. Most resume templates have a space for this and for a link to your professional website or online portfolio. It's also a good idea to include your address if you're not looking for remote work.

The resume is a summary of your work experience. Busy employers have little time to review your resume, so you need to show your good qualities in a clear and concise way. Show your strengths, both professional and personal. The perfect resume template has some space for a brief summary of your work history. Even one-page resume templates have a place for this.

If you don't have much experience, you can include an "objective" in your resume. In it, list your skills and qualifications when it comes to the job you want. For example, if you are looking for your first job, you may not have any work experience, and there is nothing wrong with that. However, you can include internships or volunteer work, or your passions and interests – companies that hire young people often select them with their professional future in mind.

Arguments. A modern resume should be more than just a list of your previous jobs. Try to describe your work experience, accomplishments, and what you have learned from your work. State what you did in the past, what you did well, and what keywords will make you look like the right person for the job. It's a good idea to talk about specific, measurable achievements: instead of "I sold machinery," write "I sold professional agricultural equipment worth several million."

Keywords. Especially in the IT industry or in the most sought-after positions, many companies use artificial intelligence (applicant tracking systems, ATS) to sort through a large number of resumes and find the most promising candidates, especially if they're hiring managers. That's why it's a good idea to highlight keywords in your resume – take a look at your job ad to see which words are important, such as "salesperson," "teamwork" or "interpersonal skills."

Add a list regarding any skills to your resume. Even seemingly insignificant skills can be important and can make you a more attractive candidate. For example, Americans do not list driving skills – but this is not obvious in Europe. On the other hand, Europeans in the U.S. don't emphasize that they speak multiple languages. Many free resume templates have a space both for soft skills (where there are no credentials) and hard skills section (which can be proved).

Show your successes. If you've been successful, you can include a short section in your resume that lists important achievements and awards – if you've been named employee of the month in a completely different industry, that's important too!

Stick to a business style. The presentation of your resume is the first test of your skills before a potential employer even looks at it. Even in more informal industries, like design or advertising, it's a good idea to present yourself formally – a non-professional appearance and cool shades will come with a job interview.

Give your resume to others to check out. If you have teachers or editors among your friends, ask them for advice on grammar and mistakes. In many industries, this shouldn't disqualify an employee, but such a first contact can make a wrong impression. If you want a nice design, you can consult a professional graphic designer to work on your resume template.

Choose the resume template you want to use. There is nothing wrong if you create your own resume using a word processor, but you can also use a resume template to make the process easier. In our gallery you will find a number of professional resume templates that you can customize according to your industry and the needs of your potential employer.
How should a professional resume look like?
The first impression of your professional resume must be factual, attractive and professional. In most cases, the decision to consider is made within seconds, before the reader even looks at the words on the page – often the look and well-fitting template of the resume make the reader want to read it. If a resume doesn't pass this first test, it's likely that the decision-maker won't look further. But what should such an ideal resume look like?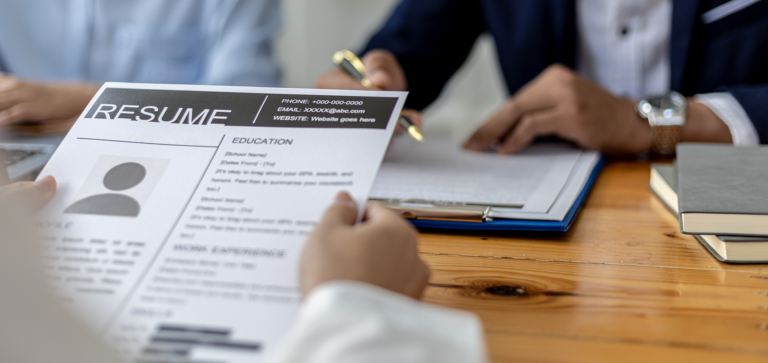 Use a font that is easy to read. One that on the one hand is elegant and formal, not like Comics Sans, for example, and on the other is modern and stylish. Both serif and sans serif fonts can look good in a resume, so don't be afraid to try different options. Remember to have visible line spacing – many of the templates below already take this into account.
Leave out a lot of personal information, as some of it may be illegal. It's best not to say whether you are married or what ethnicity you are, as these things can hurt you in the long run. This could come up in an interview, and remember that you can refuse to answer a question.
Many automated algorithms scan resumes for specific skills and traits. Use them exactly as they are written in the job description. Add them to the skills, work history and resume summary, but don't force them in, as this will also be noticed.
How to choose the best resume template?
When reviewing a resume, recruiters need some space – white space ensures that the information doesn't overwhelm the reader. Putting too much information in a resume will not make it look good. Add breath symbolized by white space – there is nothing wrong with moving information to the other side.
Remember to match your resume template to the job you want to need. Colorful, vivid images might not fit any company, but on the other hand, they can help you stand in the crowd.
5 best resume builders in 2022
There are many apps that can help you land your dream job with professional resumes. Here is a short list of the best resume builder apps we can find online.
Resume.com is a great resume builder that offers many great resume templates or cover letter examples, as well as job boards and career advice. It is integrated with Indeed.

Indeed offers you also their own resume builder – but it can be a costly option. It offers eight resume templates, easy to edit and convert to PDF.

Resume Genius lets you make a professional resume in 12 minutes – one of the best features of this resume builder is an interactive questionnaire that allows you to prepare the best resume template in a couple of clicks.

CV Engineer lets you create an elegant resume, using one of 16 sample resume templates. You can download the CV for free and the paid option can detect common mistakes.

Visual CV offers a basic resume creator and some of the best resume templates we've seen in their paid option. You can pay to host your resume online.
Professional resume template gallery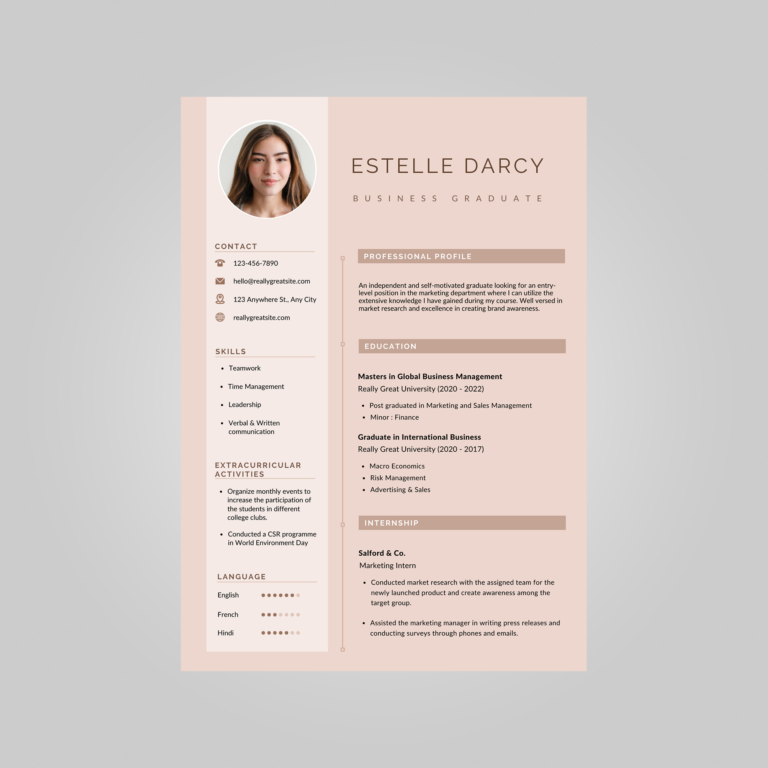 This two-column resume template draws the attention of the reader thanks to moderate color palette.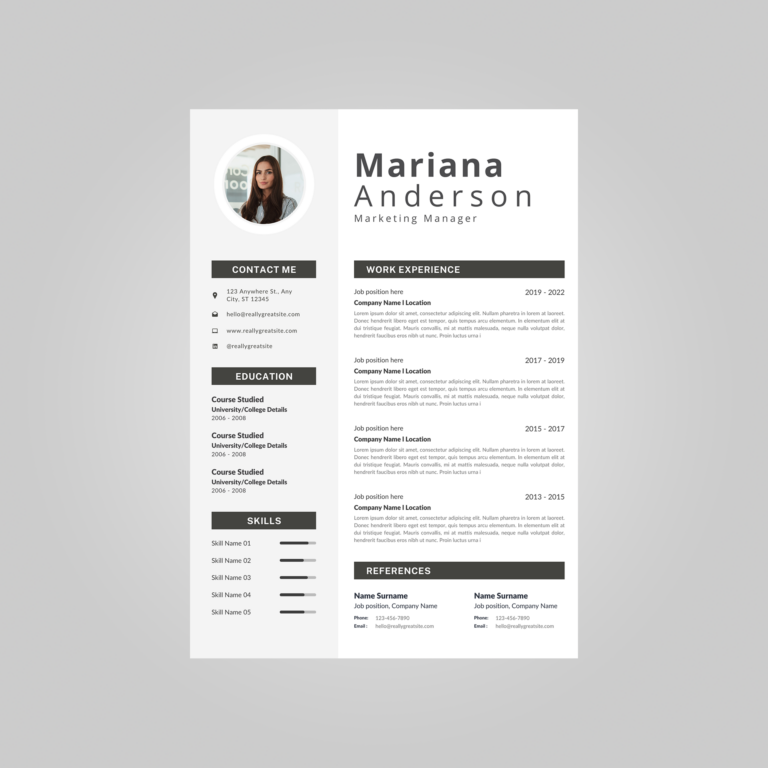 The header of this professional resume template draws the attention to your name.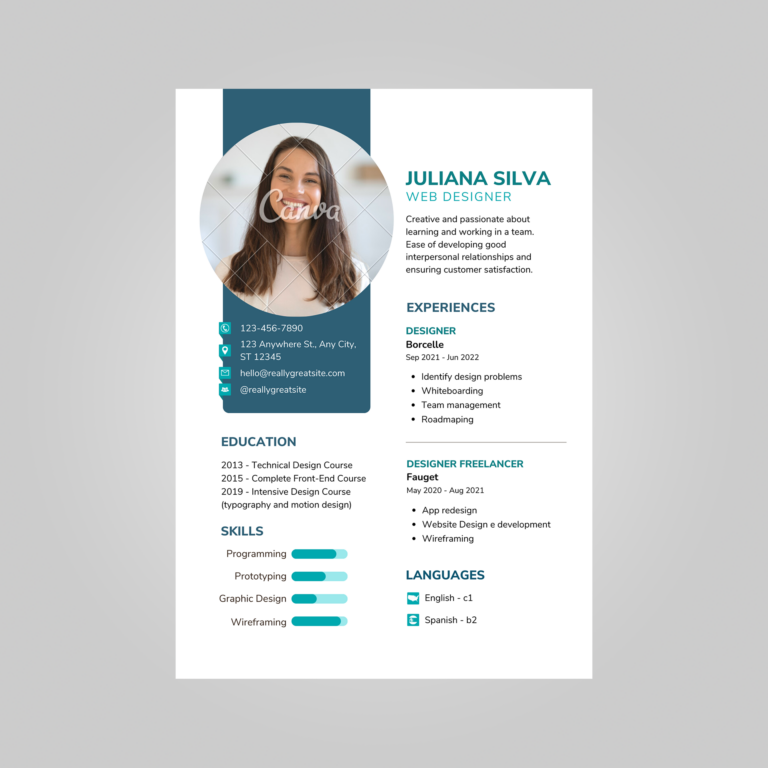 This simple resume template has also space for skills and languages you know.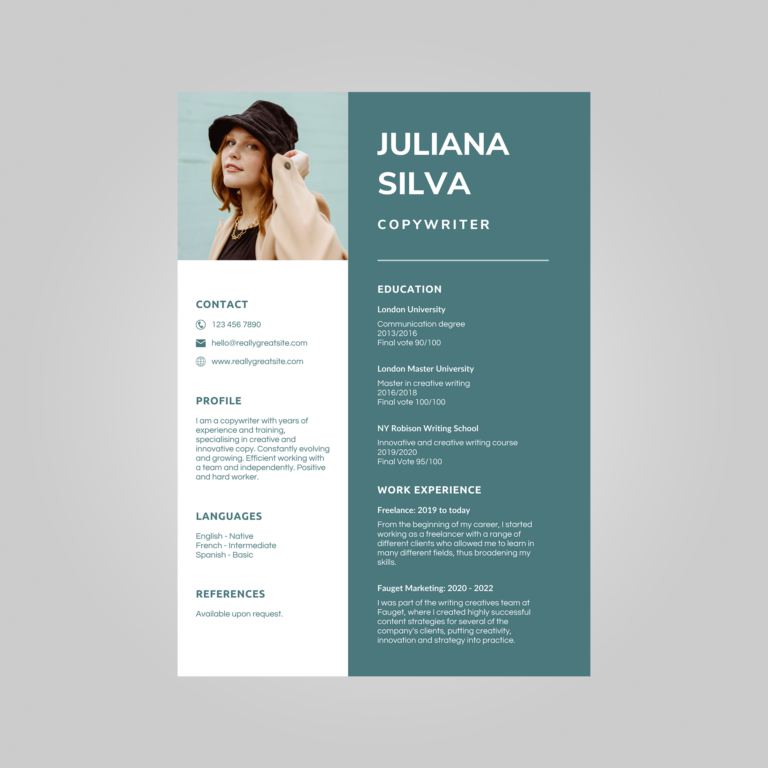 You can customize this professional resume template to all your needs.
Creative resume templates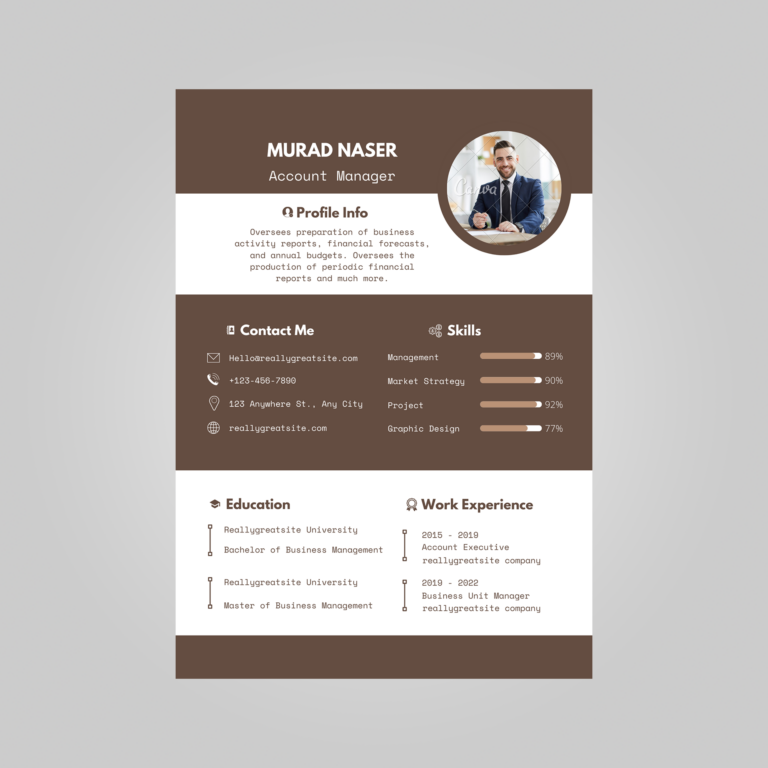 Unlike many other resume examples, this modern resume template arranges its sections horizontally, not vertically.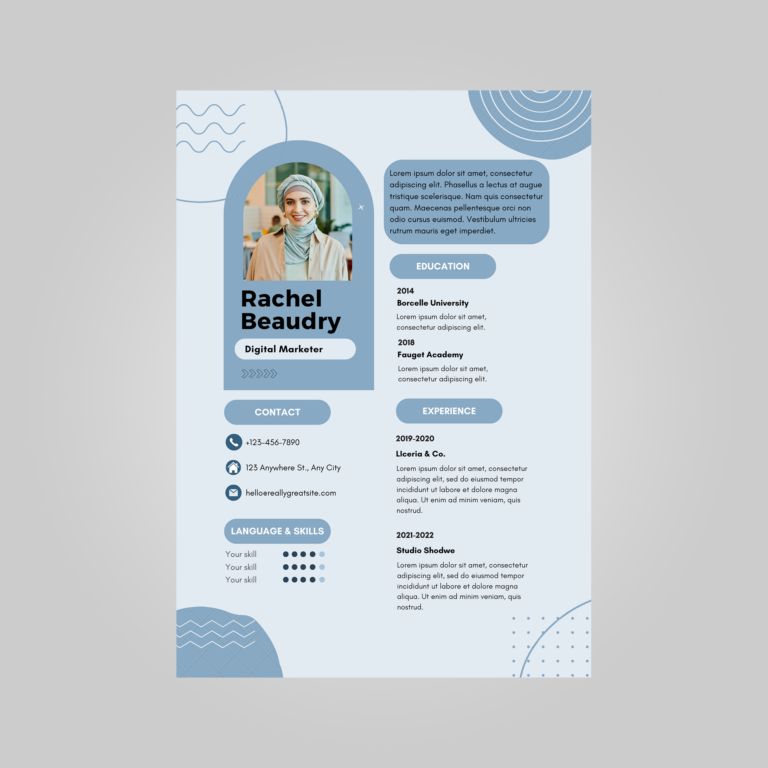 This elegant resume template stands out from the other designs – it's worth keeping your cover letter in a similar style.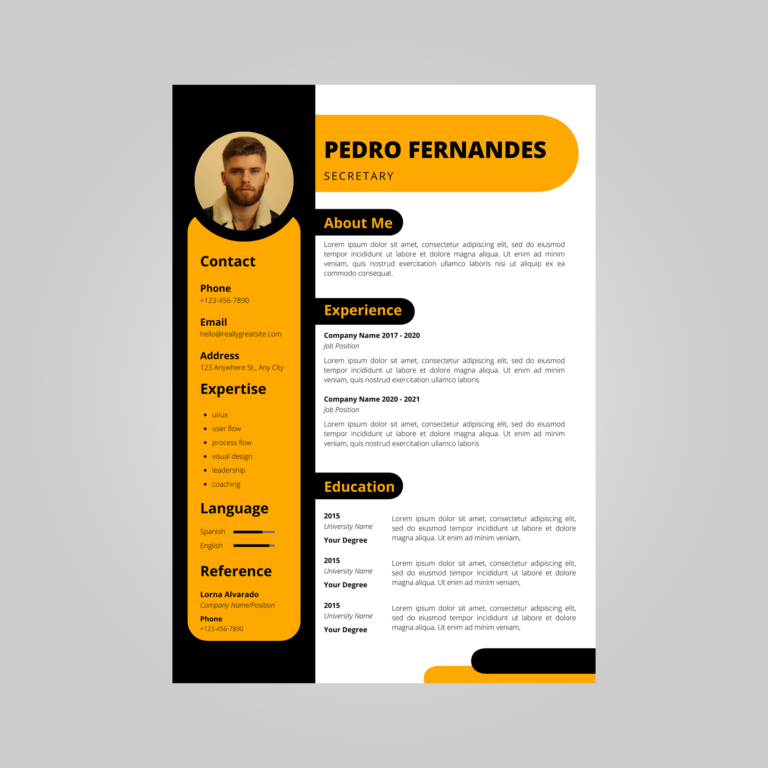 Bright and vivid colors of resume templates like this one can help you be noticed.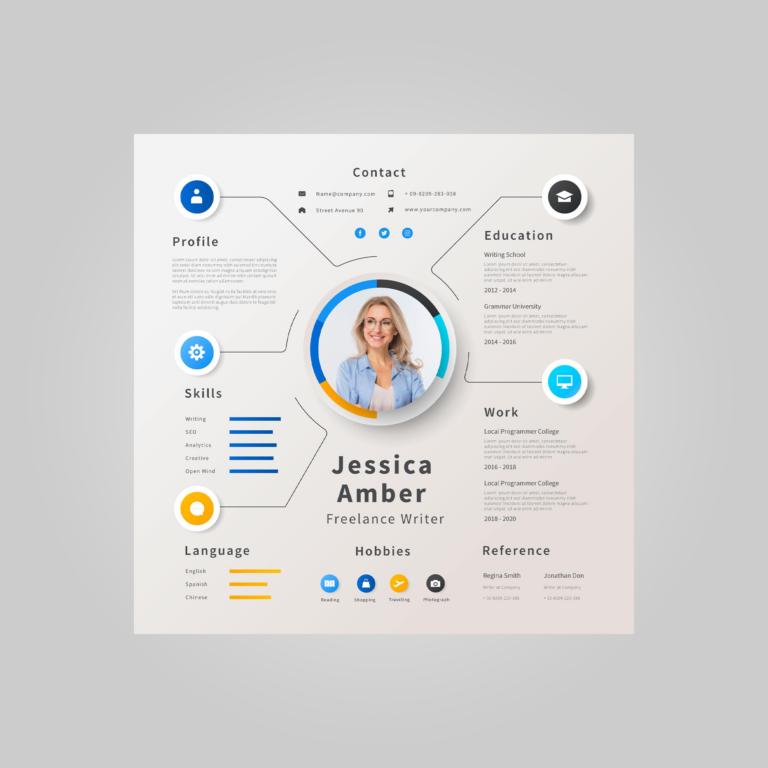 This amazing infographic will instantly draw the attention of the recruiter.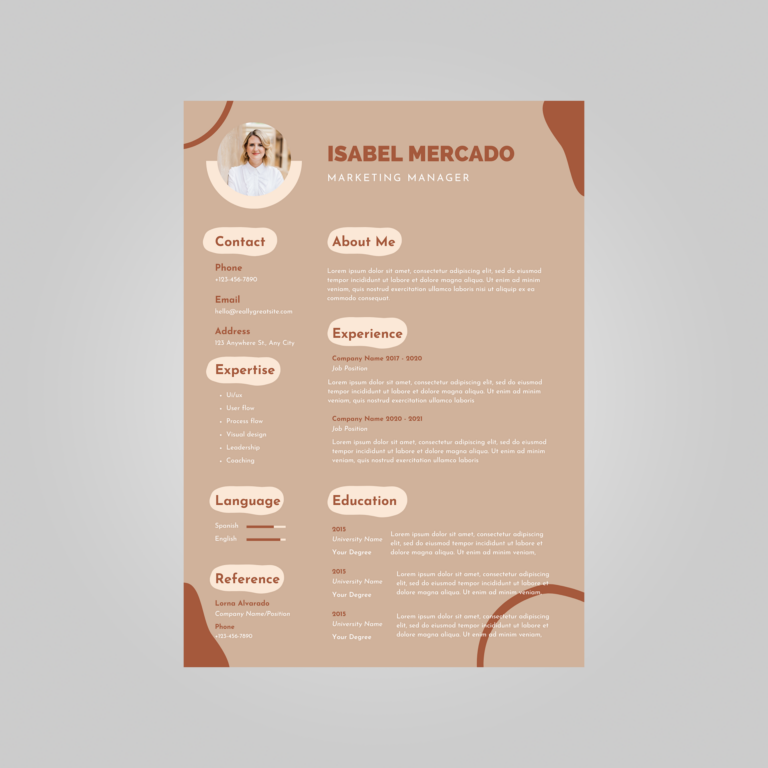 This free resume template is coffee-colored, which makes it perfect for office work. Note how the job title stands out from the background.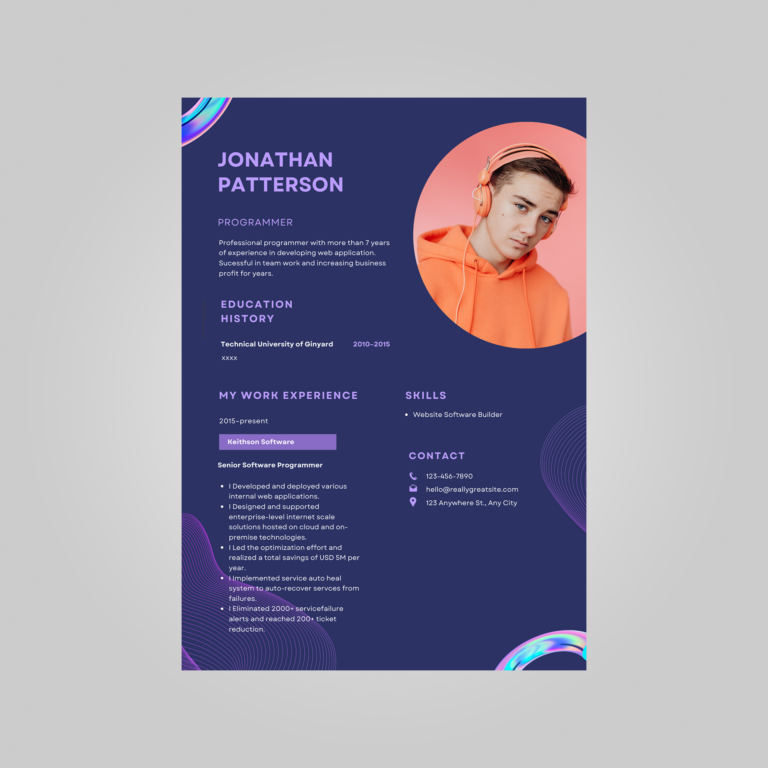 This motif of circles and loops can definitely draw the attention of potential employers.
Simple resume templates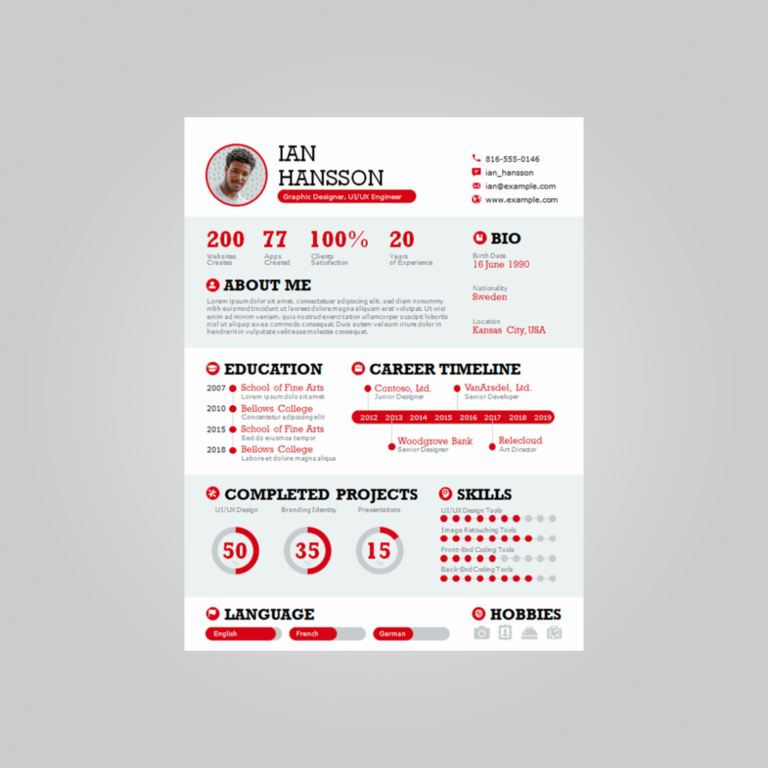 MS Office offers many resume templates for Microsoft Word. This modern template shows that you are tech-oriented and can be very convenient with use with Publuu.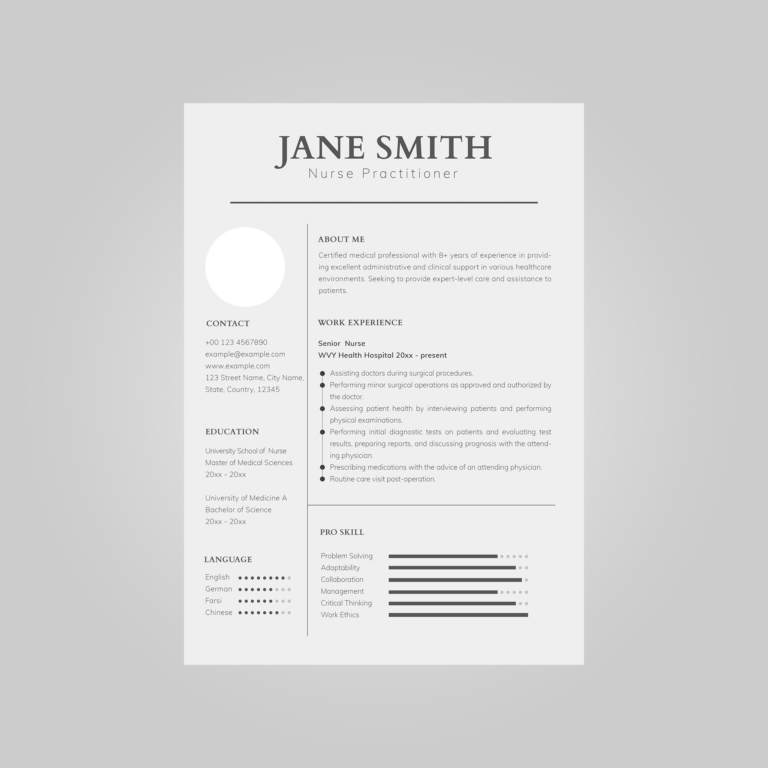 This free resume template works great with any job, especially one where languages are important.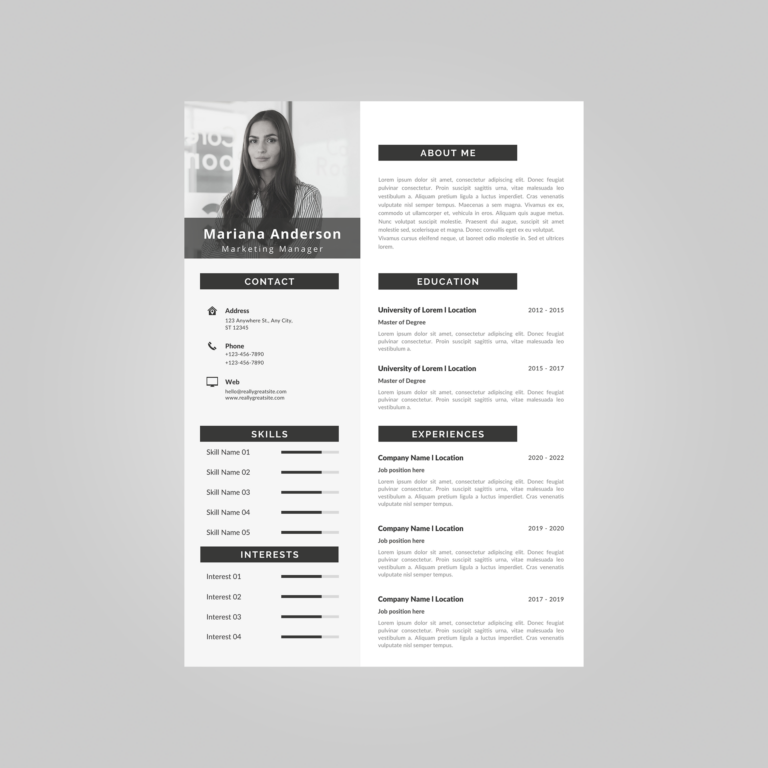 Minimalist resume templates like this one can be very popular among bankers and IT specialists.
Business resume template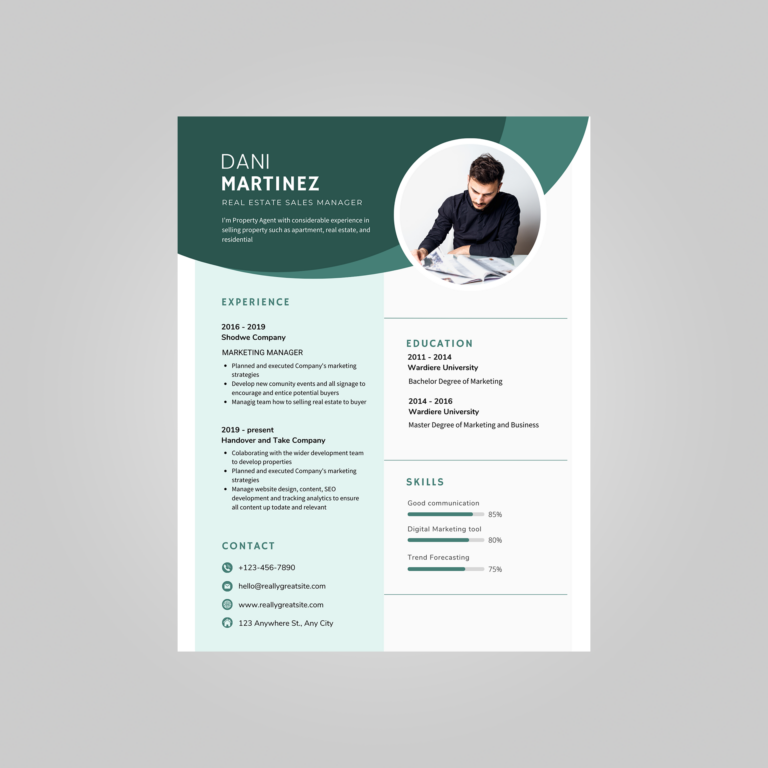 This professional, yet minimalistic resume template showcases your skills and abilities.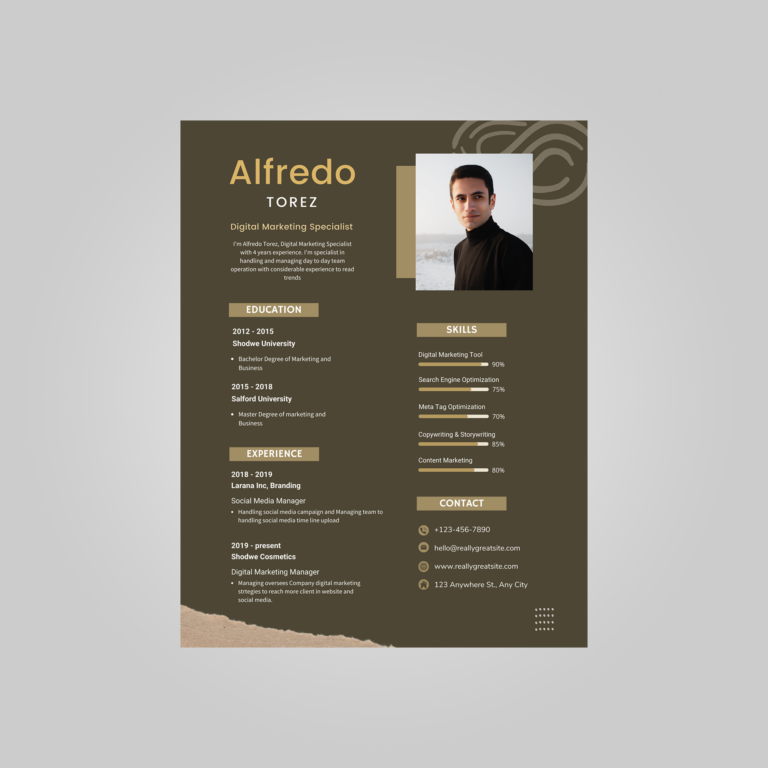 This style combines a traditional resume template with vivid, dark background.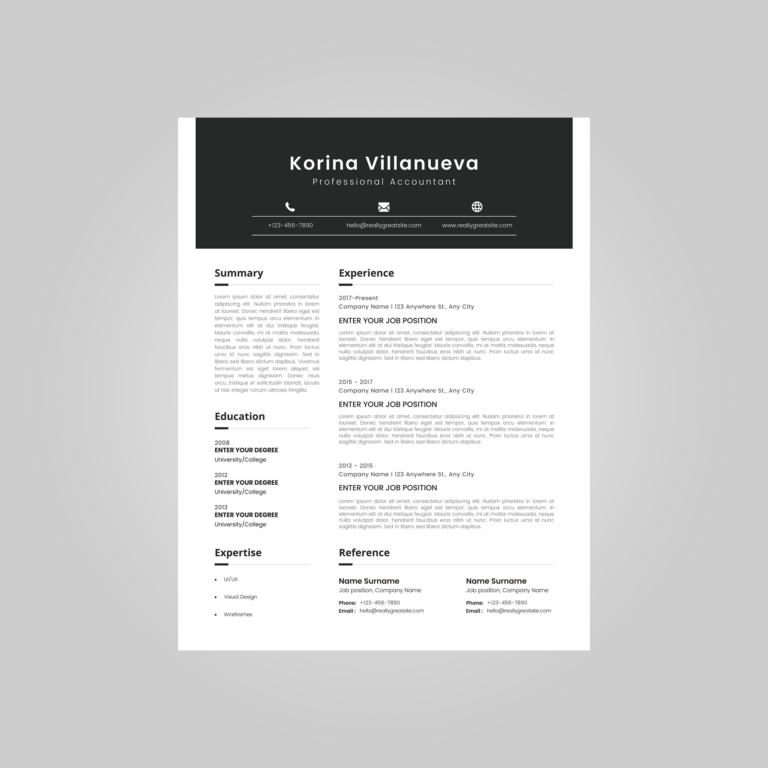 This might be the best resume format – simple, and intuitive, but maybe a little overwhelming.
Best free resume templates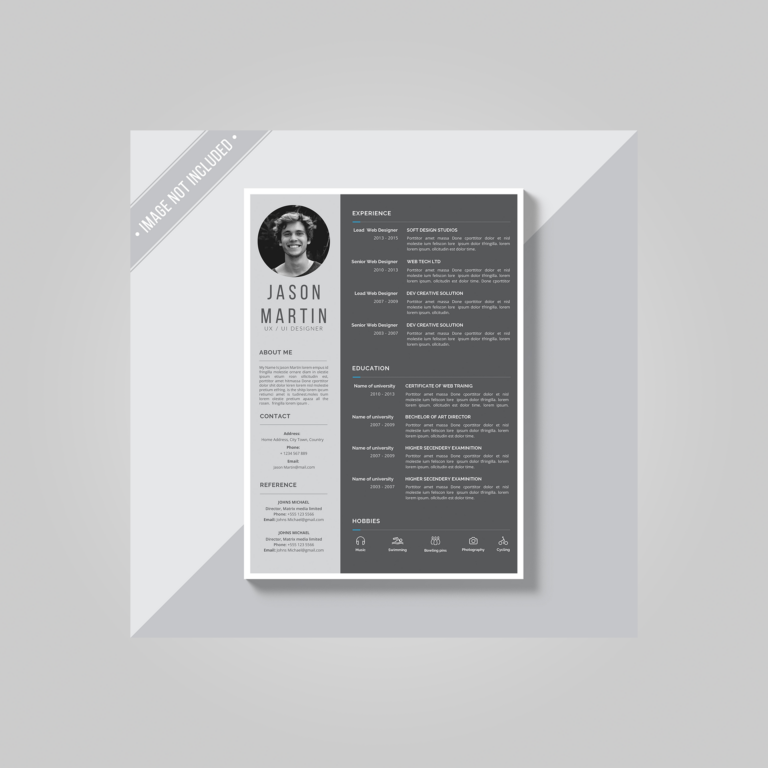 Free resume templates on Freepik might require a graphic editor to use, but there are alternatives to Photoshop, like GIMP or Photopea.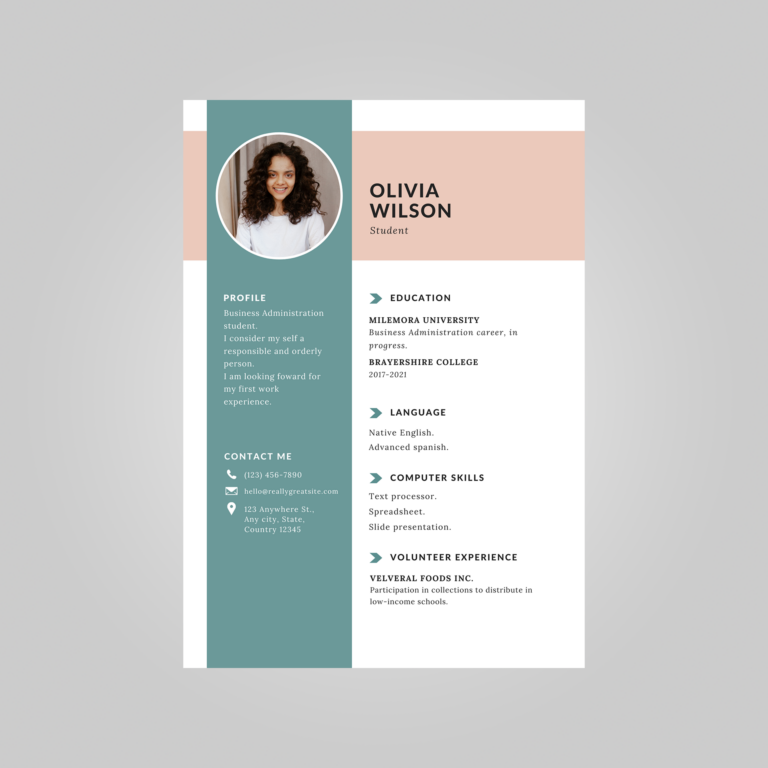 Canva lets you register and edit some of the most beautiful resume templates found in their gallery, like this one.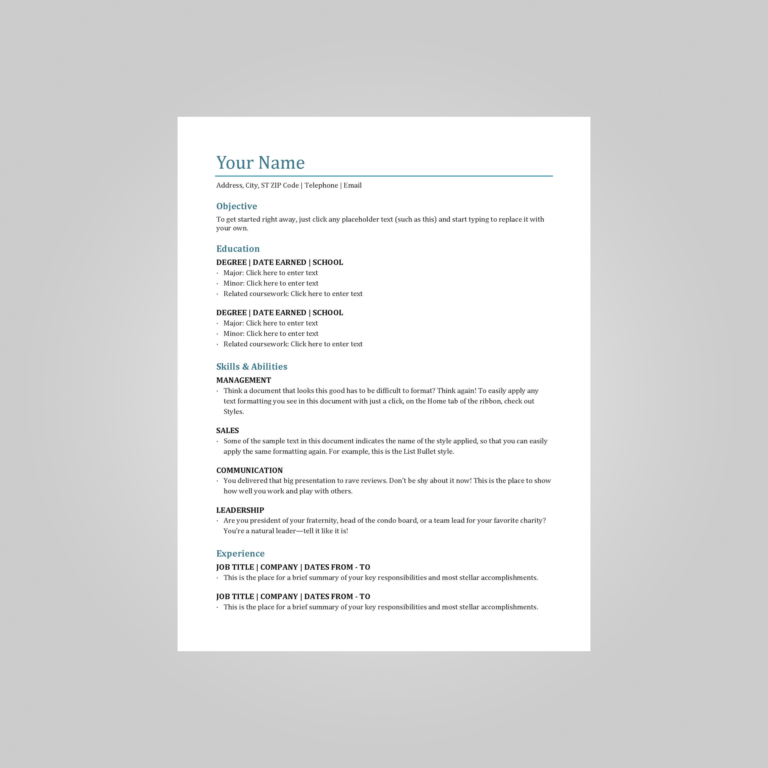 This is a very basic resume sample – it's available for free and easy to customize in Microsoft Word. It might not be the perfect resume template, but it's enough for many job seekers.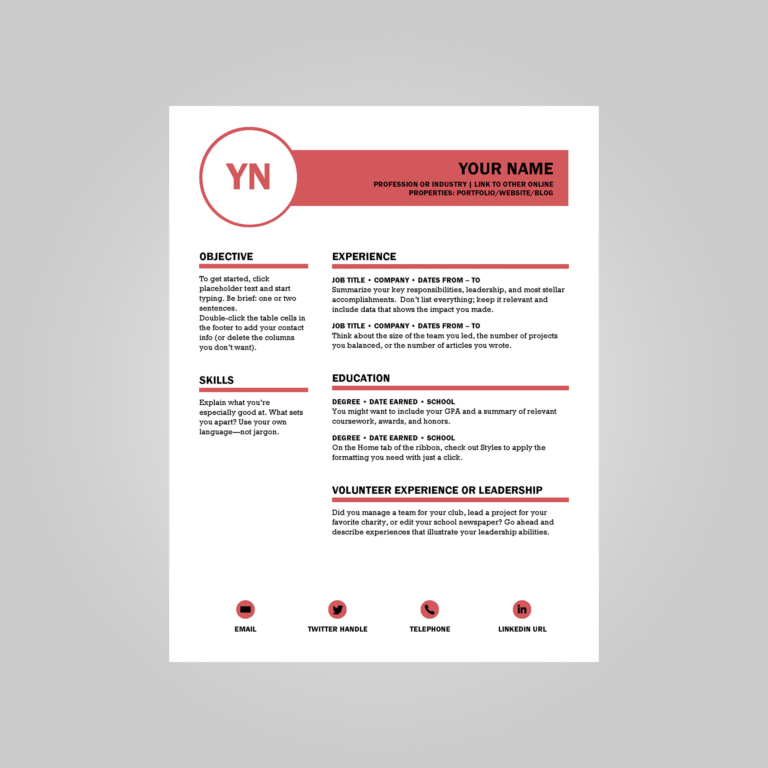 This is a more elegant resume template – you can find other templates in your MS Word gallery!
Conclusion
When you're looking for a job, you need a CV or a resume. There isn't a standard way to create them, but you can use the CV templates above. Once you've found the professional resume design you need, you can start editing it and then use Publuu to publish it online.
You may be also interested in:
How to Design a Flyer in a Few Simple Steps
How to Make Cards in Word?
PDF Design – The Best Software to Create a Professional PDF