MENU
10 Most Remarkable Museum Brochure Templates

Today, museums are not just places that showcase history or technology but are veritable centers of development and education. Modern museum management requires good marketing. A good brochure created with an online brochure maker can inform visitors about new exhibits, events, or new collections or provide general information about the institution.
A visually appealing brochure not only helps promote the museum and its exhibitions but can also serve as a calling card for your museum. A well-designed brochure is essential, especially if you want to attract new visitors or families with children. With modern technology, museums are changing – and their curators probably want guests to know about it.
A complex museum requires multiple brochures to present all aspects of it – but you don't have to create them yourself. Fortunately, there are many online brochure templates on the internet you can easily customize. To save time, you can use them and present your collection to everyone!
In our article, you will not only find a list of museum brochure templates but also tips on how to prepare such brochures.
Museum brochure design – useful tips
Keep your target group in mind
An art museum is supposed to be an aesthetically pleasing place for guests. If the leaflets are visually appealing, they will attract attention. It is easy to make a museum brochure uninteresting, but it can be very difficult to make it engaging.
That's why it's a good idea to ensure consistency in your brochure design – technology-related exhibitions should attract with a forward-looking aesthetic and layout, while those related to ancient history, for example, should reach for bright colors.
A museum without identity is boring. Your museum definitely has something that makes it unique – and you need to include that in the museum brochure. In addition, the design must reflect the core principles and mission of the institution – whether you are open to youth, hosting events, workshops, or industry conferences.

Educational brochure designing
A museum serves to educate people and a brochure for a museum must also be educational. Using quality museum brochure design, you can convey useful information right from the get-go. You should also try to educate your audience and make them aware of important information. The best brochure templates convey knowledge through their appearance – for example, a tri-fold brochure template can hide additional information inside.
Remember that a museum is not for specialists and enthusiasts, but for the general public. This means that you should keep the typical reader in mind when you create your brochure and use understandable language and phrases within it. Don't forget to clearly state the purpose of the museum brochure!

Attract tourists with a quality brochure!
It's also a good idea to entice tourists to come in – the brochure can include a discount coupon for another tourist attraction. For example, in a port city, a maritime museum brochure might include a discount on a visit to an aquarium. Remember that a good museum is often the center of tourism in a city and you can include information about other interesting places. You can also help tourists by providing a map or detailed information on how to get to the museum.
Since you are targeting tourists, it is also a good idea to publish your brochure in at least two language versions – it should almost always include English text. If you have a lot of tourists from a particular country, take care of them! Search for brochure design templates that will accommodate for foreign visitors!
Most modern museums use sophisticated technology, but it's worth making sure it's accessible to everyone. Your brochure should be available online – this will make it easier for tourists to find information about the museum and will be a great advertisement.
Publuu allows you to save your digital brochures in the cloud and display them on any mobile device. With Publuu you integrate your entire tourism campaign and will easily share brochures, guides and catalogs on your website or social media.
Museum brochure template gallery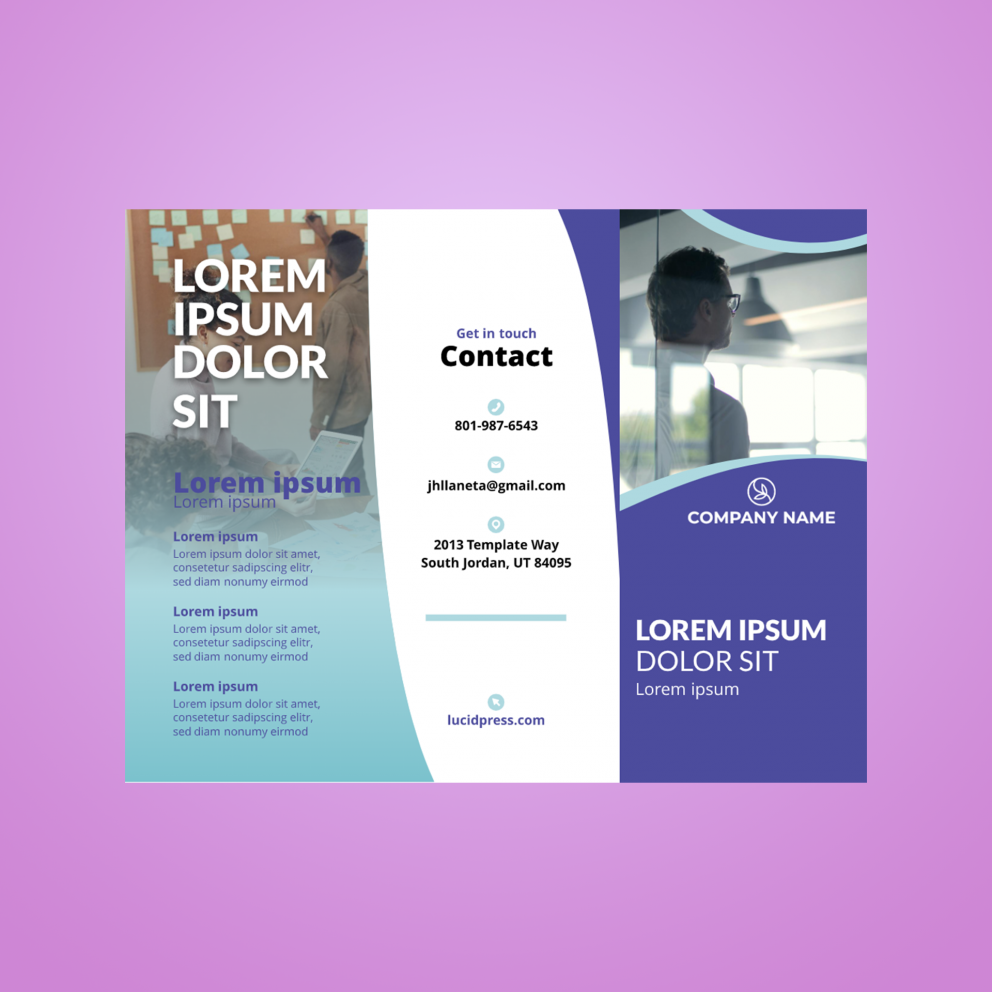 This tri-fold brochure template works for every business – and might be particularly effective if the museum hosts various events or conventions.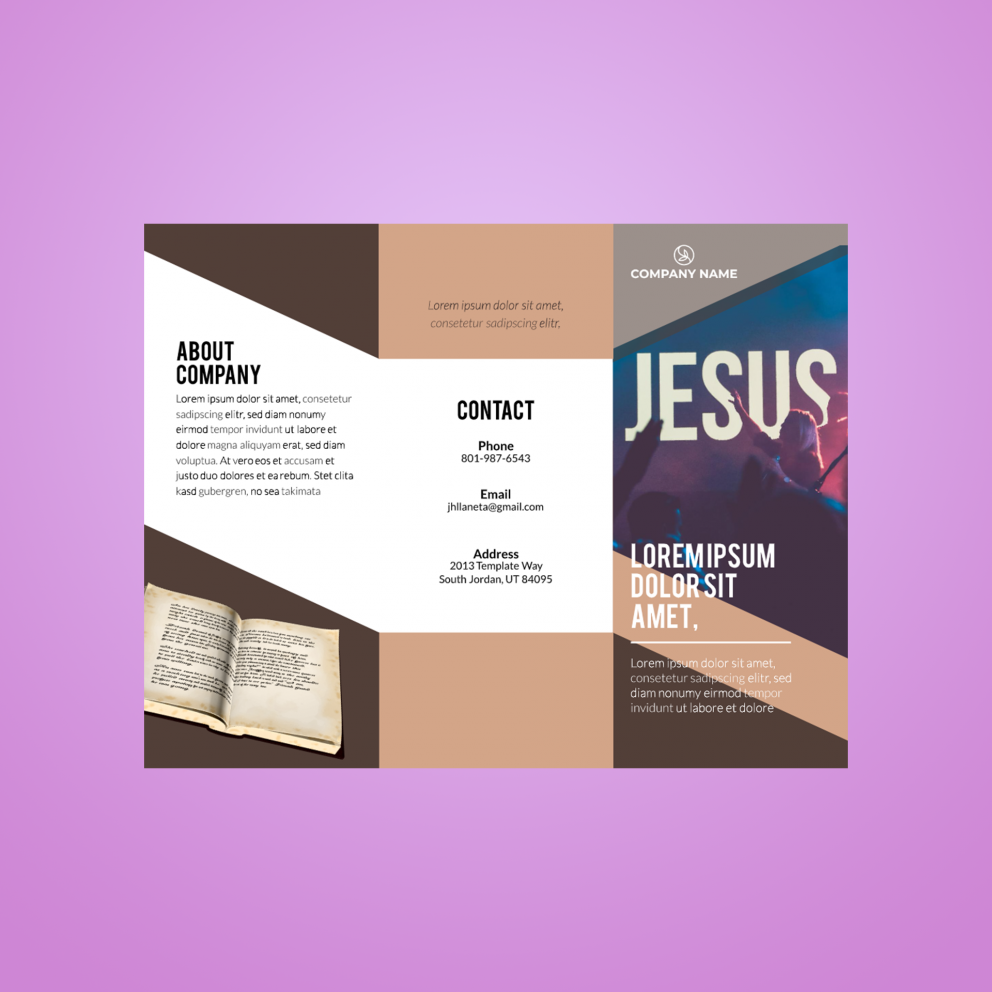 While this tri-fold brochure template was created focused on religious sites, you can customize the typography or photos to match it to a respectable educational institution.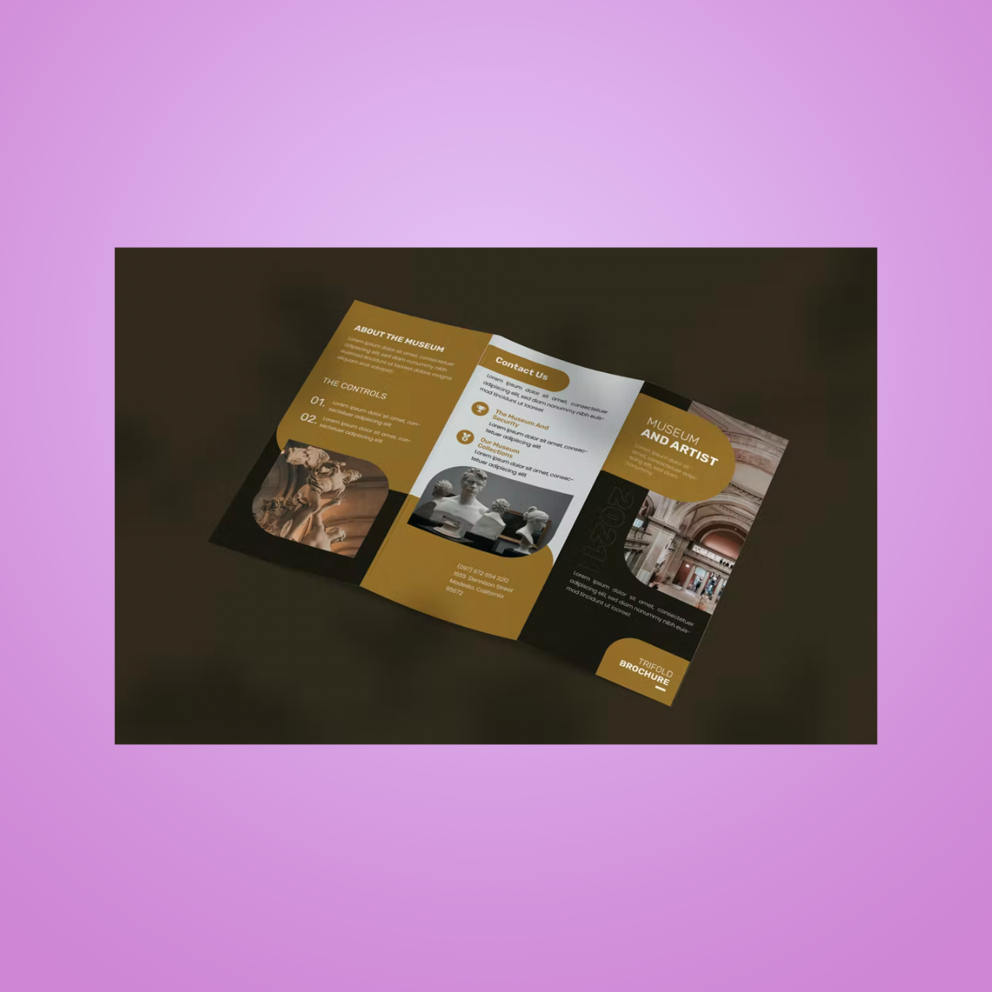 The neutral brown tones of this tri-fold brochure template can help you showcase your own content and don't overshadow the entire brochure design.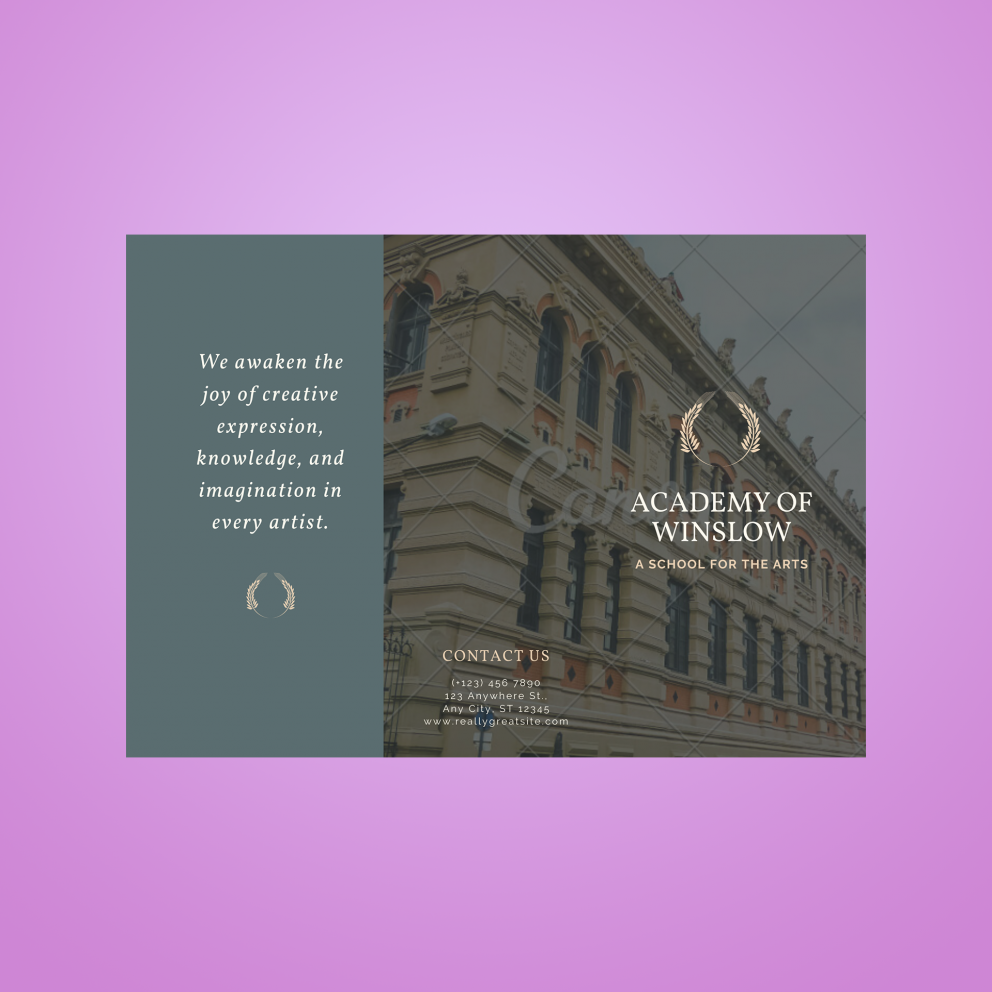 This multipurpose tri-fold brochure template features a modern design that's easy to apply to any tourist attraction. Add a classy background to showcase your museum.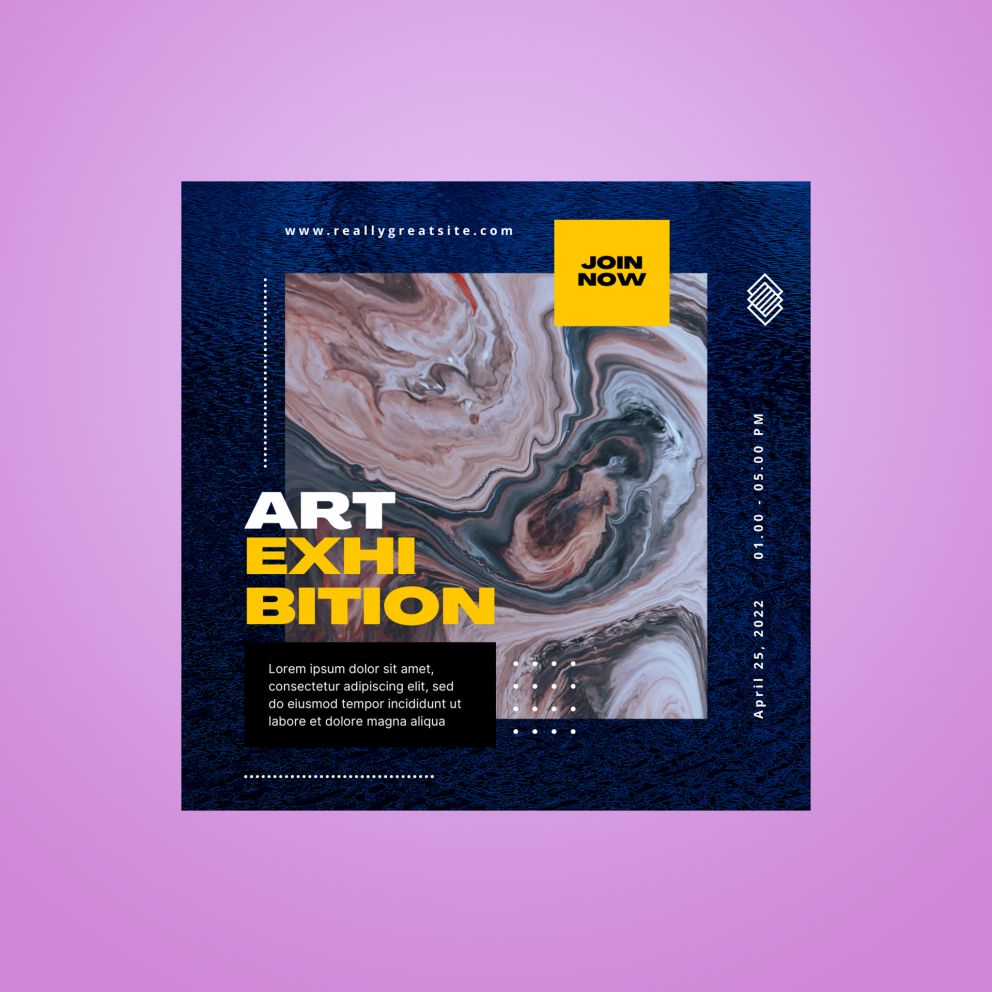 This template can work for brochures, but also posters if you print it in a larger size. Similar templates are available in more sizes and can serve as great inspiration for the marketing of your museum.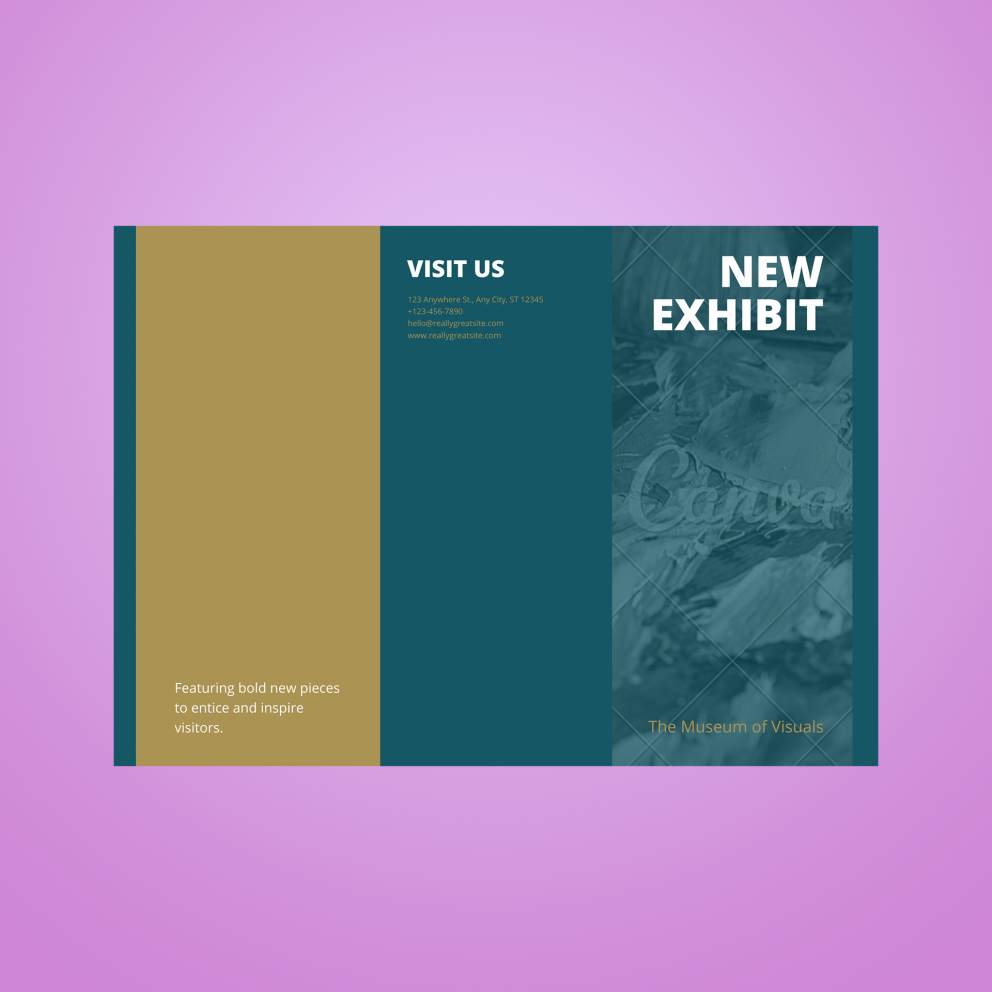 The neutral colors of this particular brochure design are a sign of class and can draw attention to any exhibit.
Museum brochures – free templates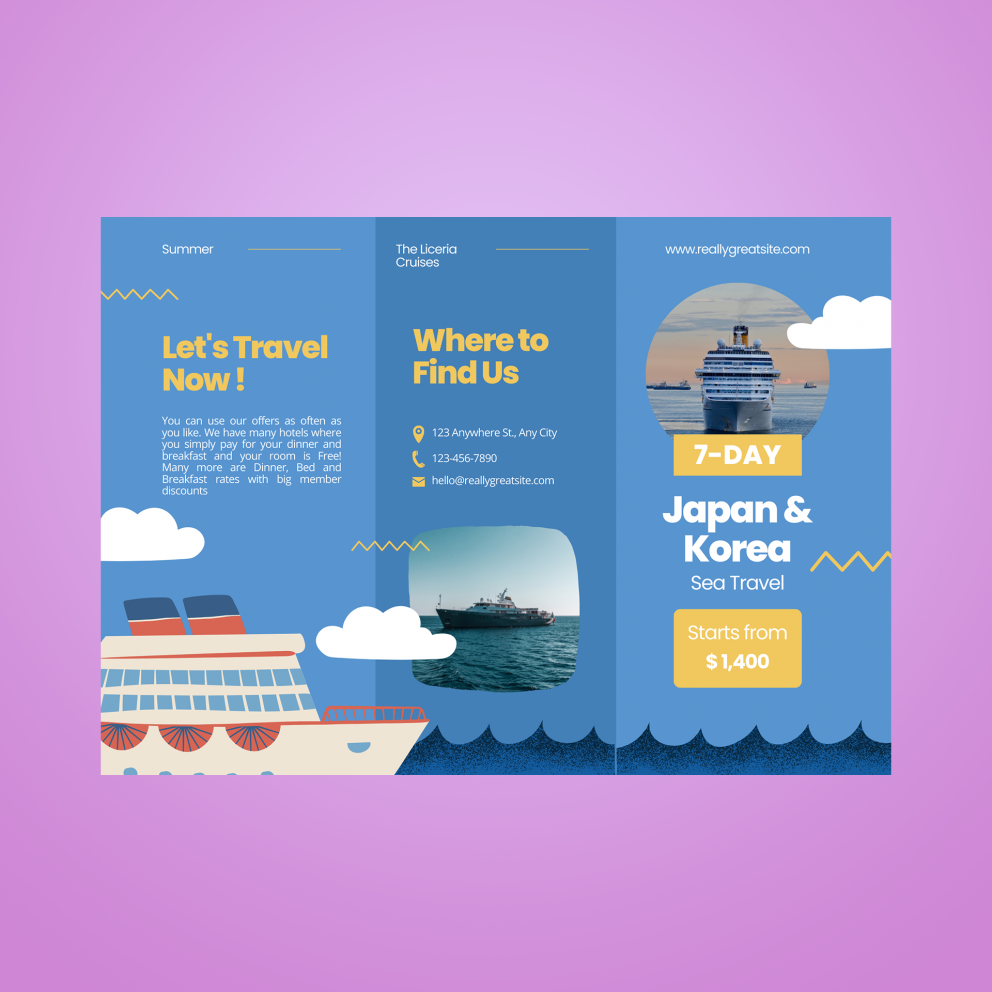 This free tri-fold brochure template focuses on sea travel, but if you're designing a brochure for a nautical museum, this might be perfect for your needs.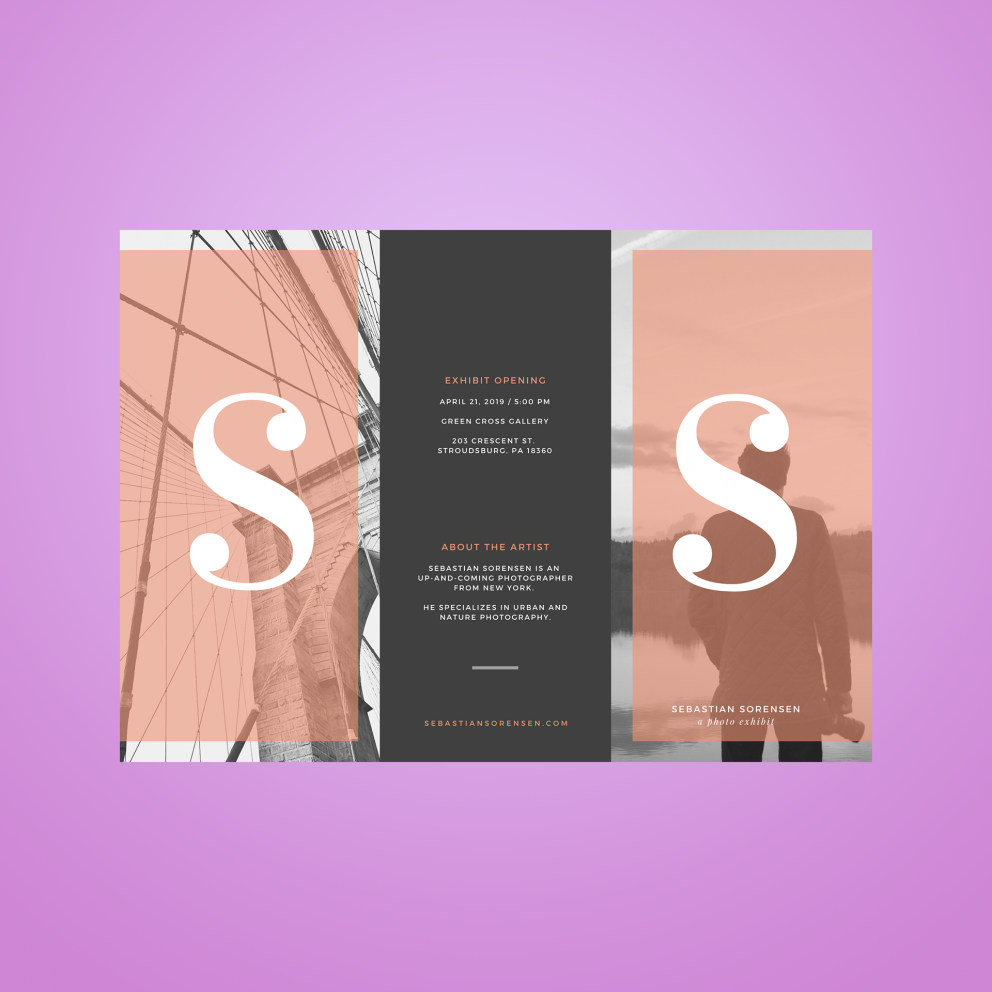 This simplistic brochure design is neutral and perfect for many companies – including museums. Replace the text and adjust the size of the fonts and you'll find that this template can serve as great inspiration for any institution.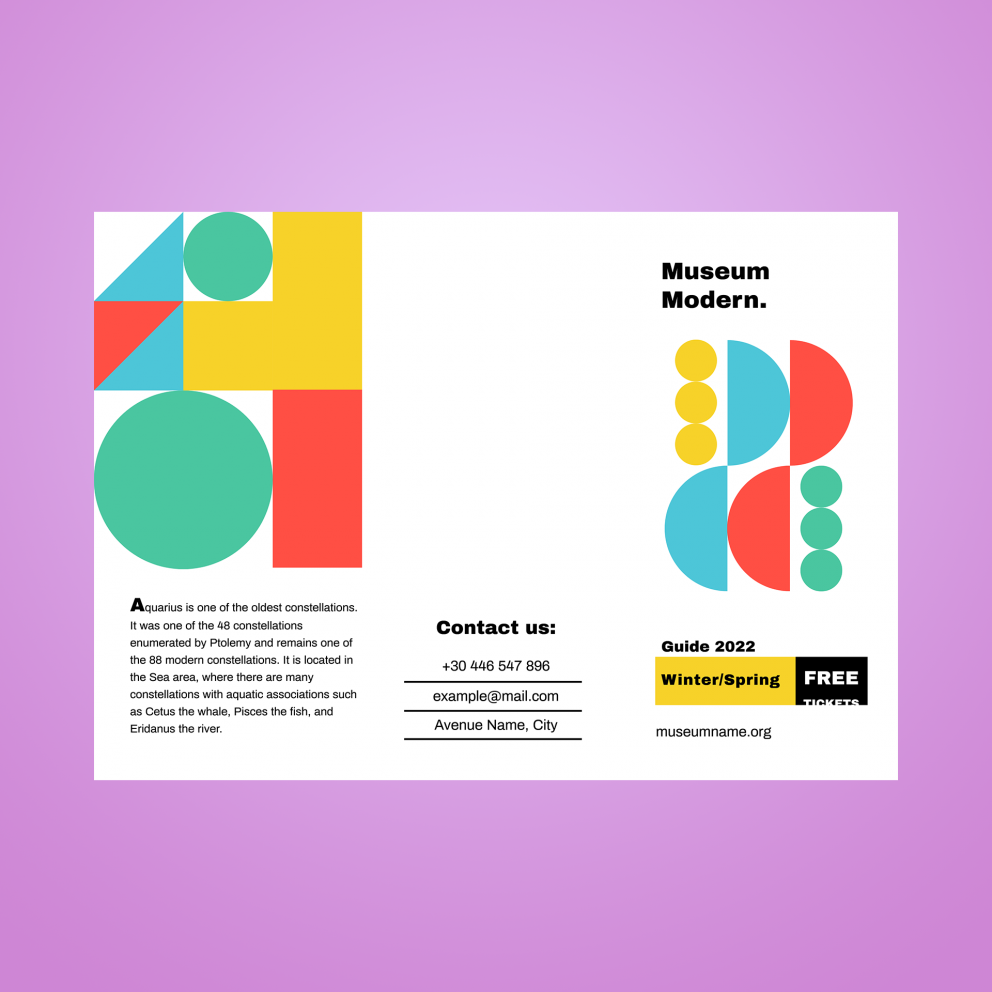 The geometric patterns of this simple brochure template draw the attention of any reader.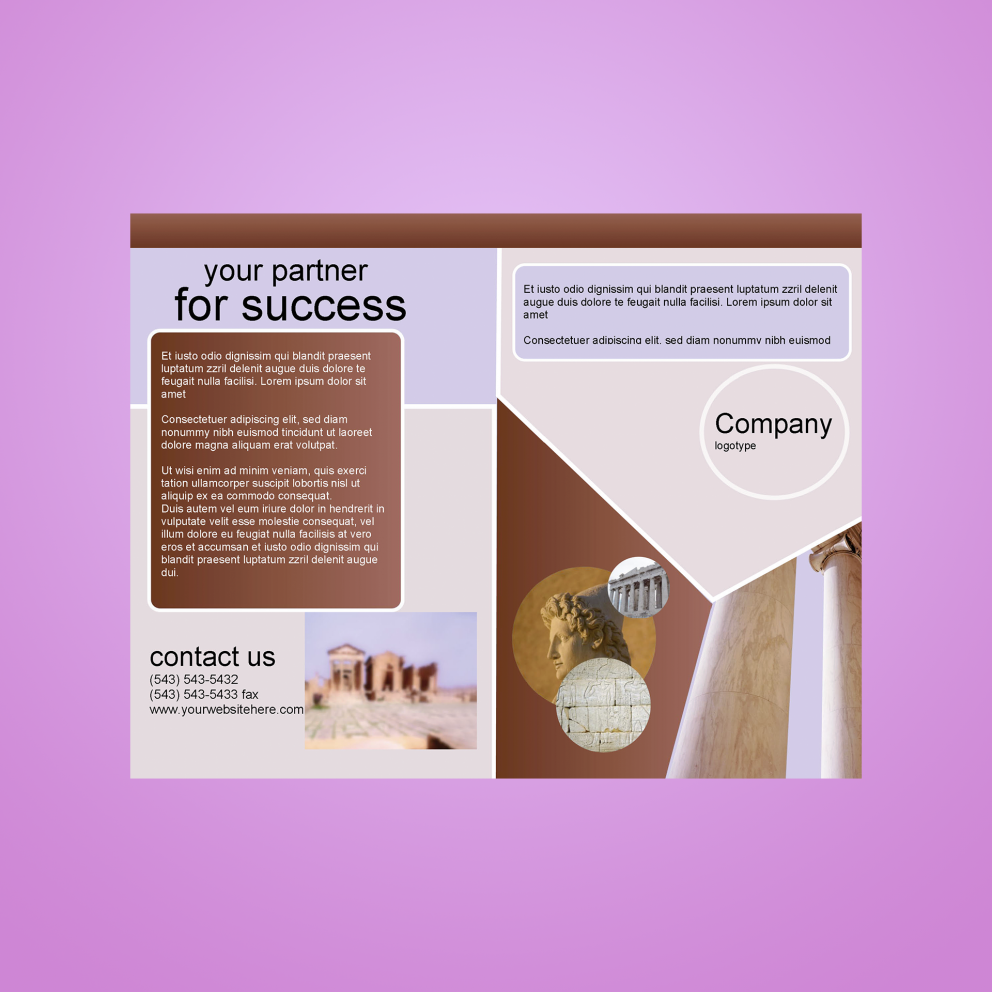 Ancient Greek brochure design and versatile layout let your guests explore your exhibits even after they leave your museum.
You may be also interested in:
Top 20 Eye-Catching Travel Brochure Templates
Top 10 Elegant Hotel Brochure Templates (Spa, Resort, and More)
How to Be a Successful Real Estate Agent in 2022