MENU
20 Professional Tri Fold Brochure Templates
When you have a lot to showcase in the world, the best way to communicate your content to your potential customers is through elegant brochures. Folded tri-fold brochures are one of the easiest ways to promote your business – whether as flyers given on the street or at a brochure stand at trade shows, or as additional online materials. They have a unique style that allows you to include all your key company information on just six pages!
To help your brochure designs stand out from the crowd, we have put together an amazing collection of templates. In this article, you will find great digital brochure templates that will allow you to effortlessly communicate with new and prospective clients. If you use an office package like Microsoft Word or some graphics editing software, you can choose the brochure style you like and customize it with your own information. You will also learn how to upgrade your marketing strategy and create a digital brochure that you can share as a direct link.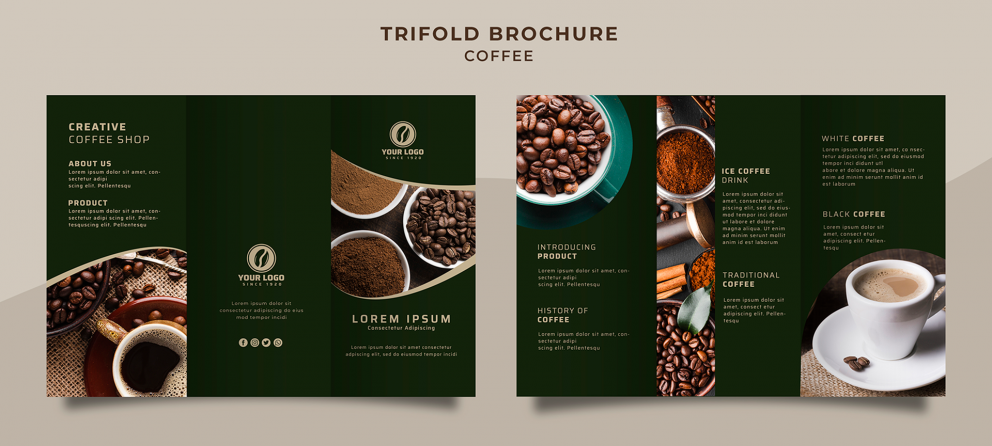 In the collection below, you will find attractive, innovative brochure layouts and samples, perfect for large companies, freelancers, and small businesses alike! Customize these brochure examples freely to underscore the visual interest and draw the attention of potential readers.
What is a tri-fold brochure?
Trifold brochures have numerous benefits for marketers and companies. They are used by a variety of businesses, including travel agencies, restaurants, real estate agencies, government agencies, manufacturers, and retailers. A well-designed brochure can help almost any business increase its popularity and recognizability.
What advantages do trifold brochures have? This brochure model is very convenient and folds easily, allowing recipients to easily carry it with them or keep it in their pocket or purse. They will be reminded of your offer when they return home. Brochure examples given below stand out and are very memorable.
The brochures form separate panels thanks to this kind of brochure design so that information can be organized and divided into sections so that recipients can easily analyze your offer. Unfolding a brochure is similar to solving a mystery or exploring a compelling story – and you can learn it from the templates below!
Six information panels are created by folding a trifold brochure twice over the center section. To make these panels, fold the right side of one sheet of the paper inward over the center section, then fold the left side inward, covering the right side. This way, you'll create a three-page booklet – as seen in the tri-fold brochure examples below!
How to create an amazing tri-fold brochure in 5 steps?
Tri-fold brochures are among the simplest marketing materials to create and design. They enable you to reach your target audience and make your brand memorable.
Tri-fold brochure design isn't hard. You can include your own photos or choose images from the collection and then decorate them with graphic elements, logos, and other embellishments to clearly and concisely present your offer. Choose your fonts and color scheme to emphasize the unique image of your company!
A brochure template is not always required to create a trifold brochure. You can easily use your preferred word processor, such as Microsoft Word or Libre Office Writer to do create a brochure from scratch:
1. Begin by creating a new blank document.
2. Select "Page Setup" and change the page size to A4 (or Letter in the United States) and orientation to Landscape.
3. Adjust the margins to be narrower.
4. Change the text to three columns in the layout tab.
5. You can easily add your own text and compelling images to the content.
It is simple to create a brochure in Word or Writer, but if you want, you can experiment with the many tri-fold brochure templates available on the Internet!
How to make an interactive brochure?
Publuu will allow you to share a brochure online so that it looks realistic. Digital brochures not only look great but will allow you to improve your marketing and SEO efforts. Best of all, publishing your brochure in Publuu is incredibly easy. Your PDFs will be available in the cloud and can be easily shared using a unique URL.
Publuu's brochure example
View more brochure examples
Since your new brochure is available online in PDF format, all your prospective customer needs is to open the link in a browser on their computer, tablet, or phone. They don't have to worry about huge download limits or virus infections.
Why post brochures online? You've probably used a template to make a brochure or used a design experience service like Canva (which has a brochure gallery as well). However, once you've printed it yourself or used professional services, you'll discover that the reach and distribution of physical brochures can be very limited. After all, each brochure represents a cost to your business.
Publishing your brochure online, using Publuu, means lower costs. It doesn't cost a penny to send a link to a brochure – and interesting content can be easily shared by your customers with a single click. Since each brochure on Publuu has its own URL, you can upload them to your social media – Publuu will automatically present the cover of your brochure so that your post will look great! You can also put your brochure embedded in the body of an email or web page!
Publuu offers so many possibilities – thanks to the hotspot function you can add a link to your website, social media profile, or link to your store. This is an ideal solution for small and large companies to showcase your brand assets.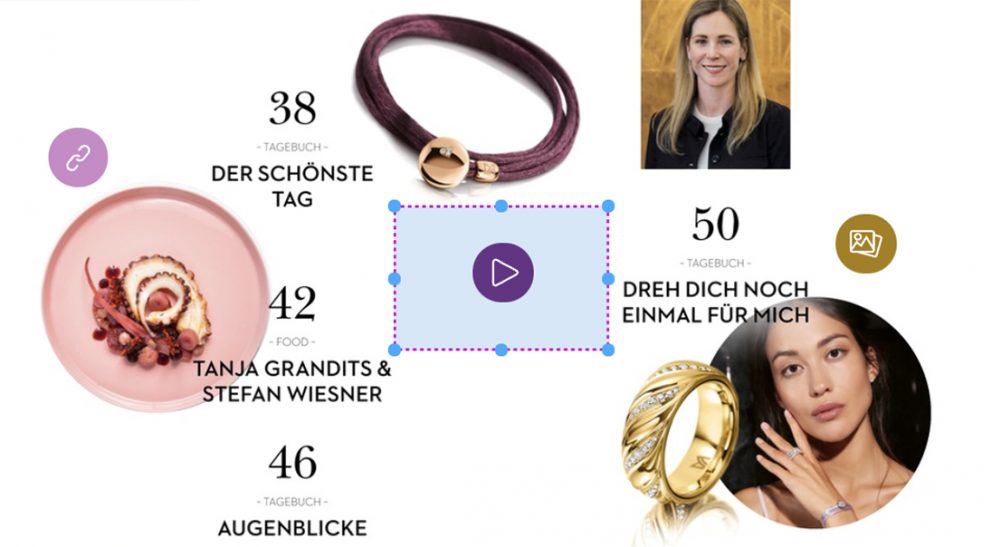 10 professionally designed brochure templates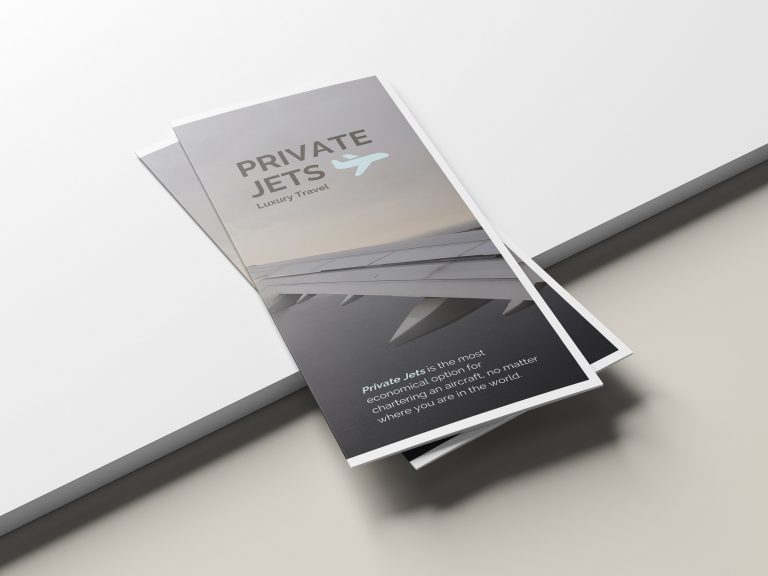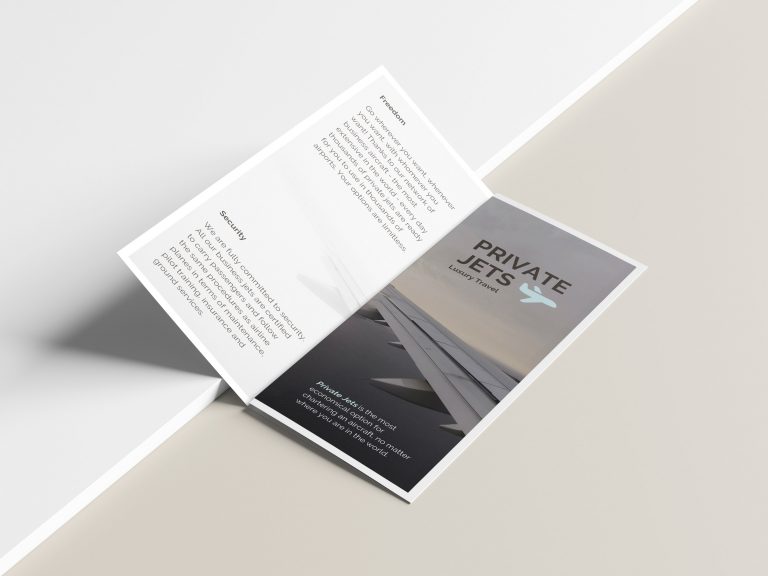 This simple tri-fold grey brochure template uses minimalistic, esthetic design to put emphasis on content.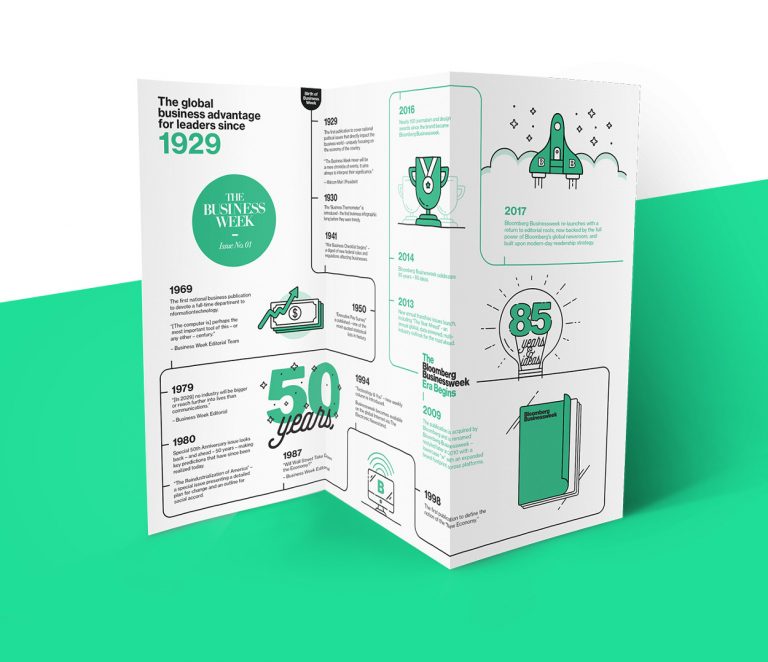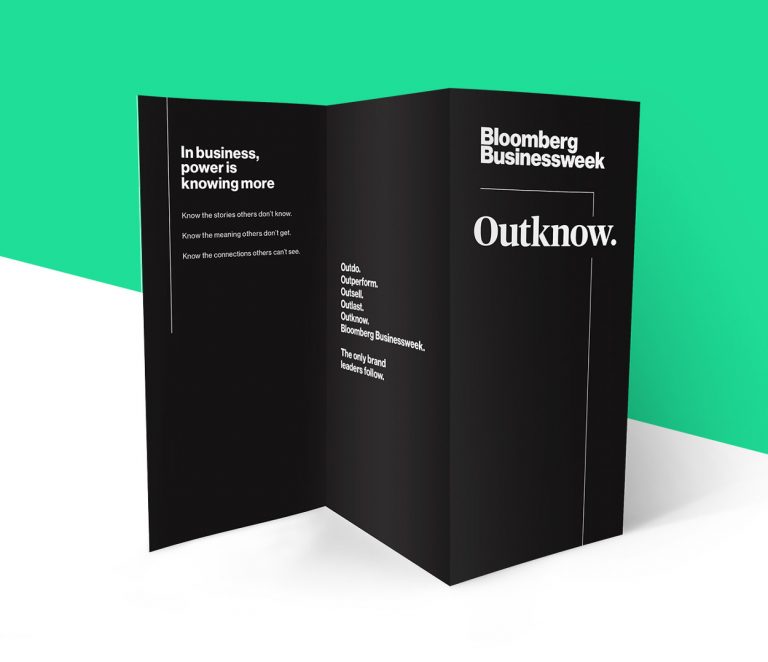 This cartoon tri-fold brochure template can be adjusted to your needs thanks to contrasting colors and simple icons showcasing beautiful design.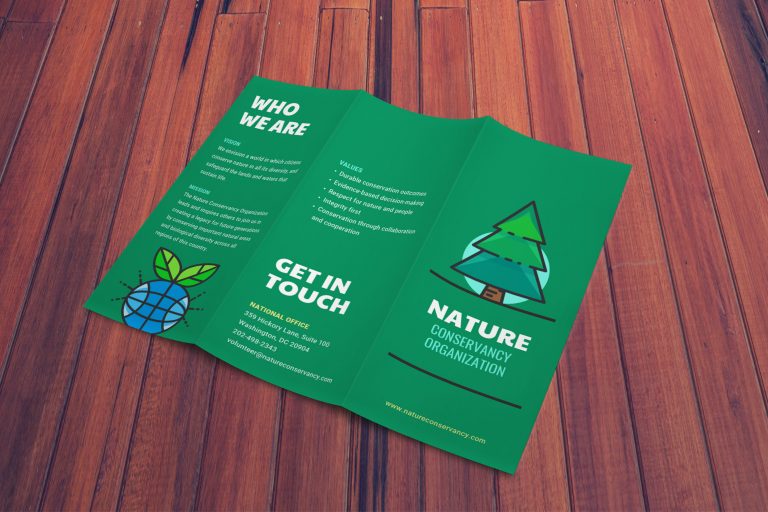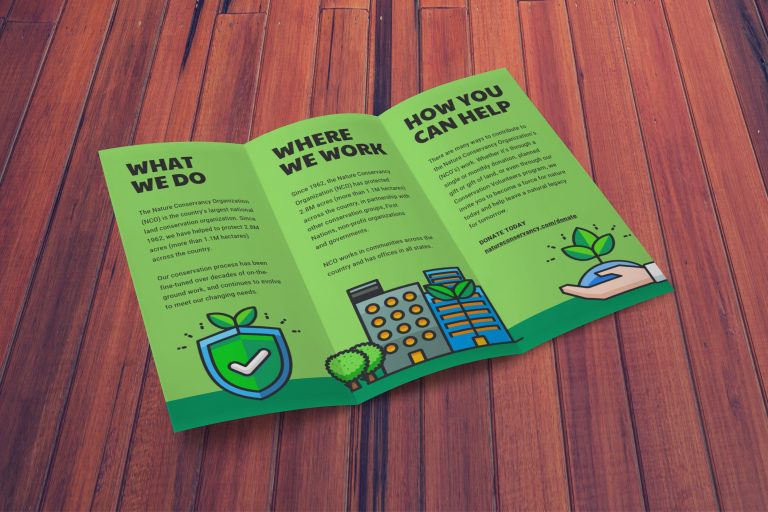 Many tri-fold brochure templates available online rely on icons and simple abstract graphics. Use your company logos to match this document!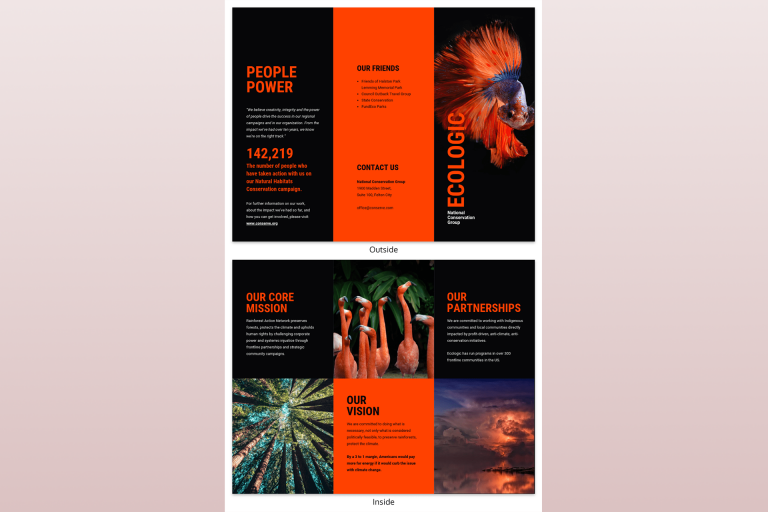 Professionally designed brochure templates like this one can really make the difference – the contrast between colors can present your project in totally new light.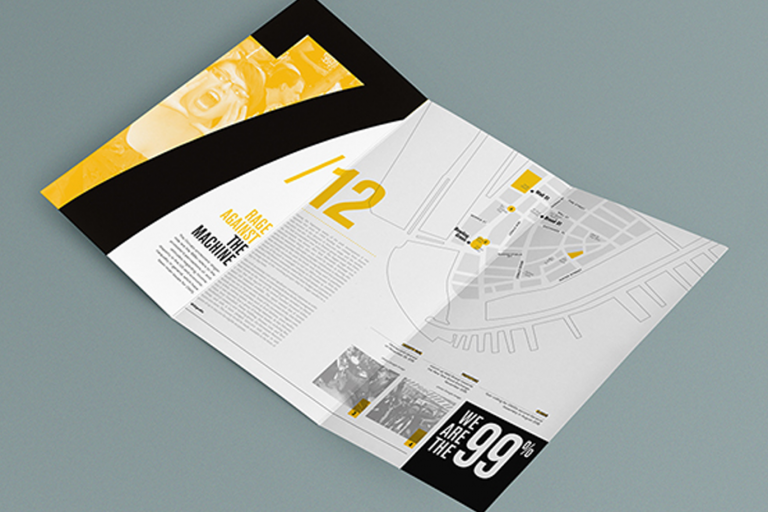 This style of trifold brochure template is very dynamic and relies both on asymmetric brochure design and contrast. It doesn't have to get political, but it gives the message!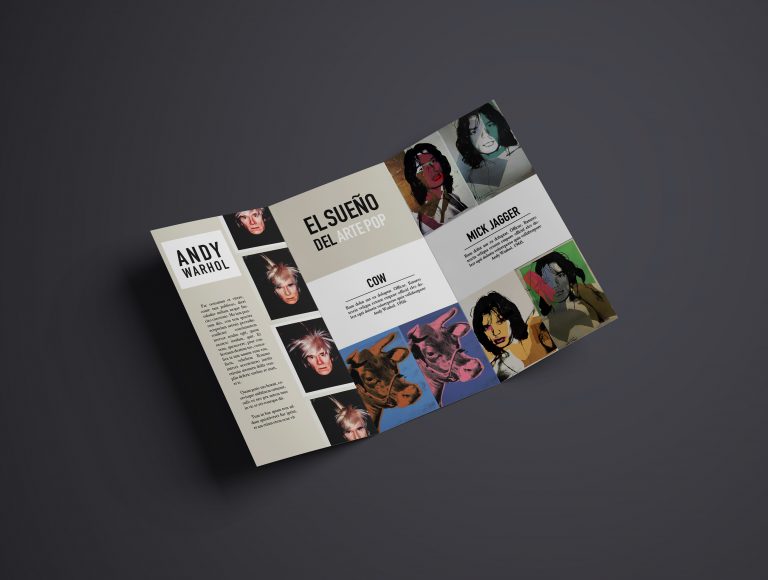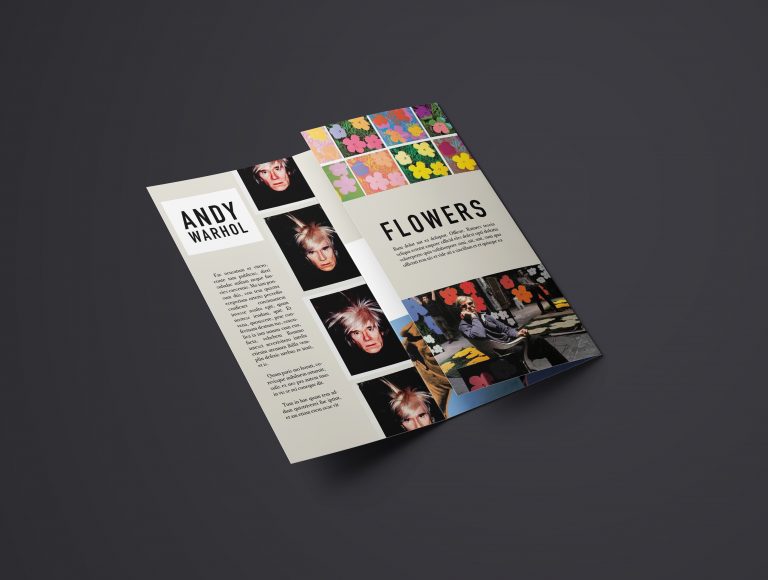 This tri-fold brochure template creates a beautiful, artistic effect, perfect for an art gallery, but also product catalog or designer services.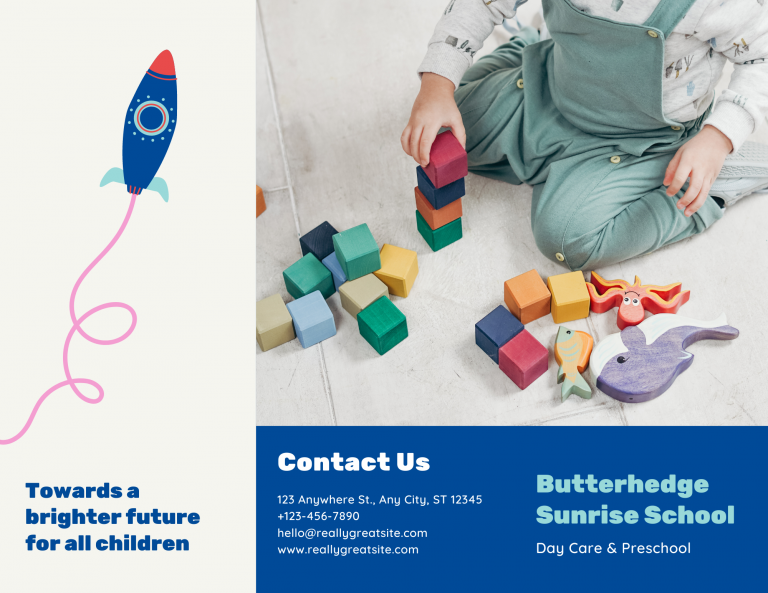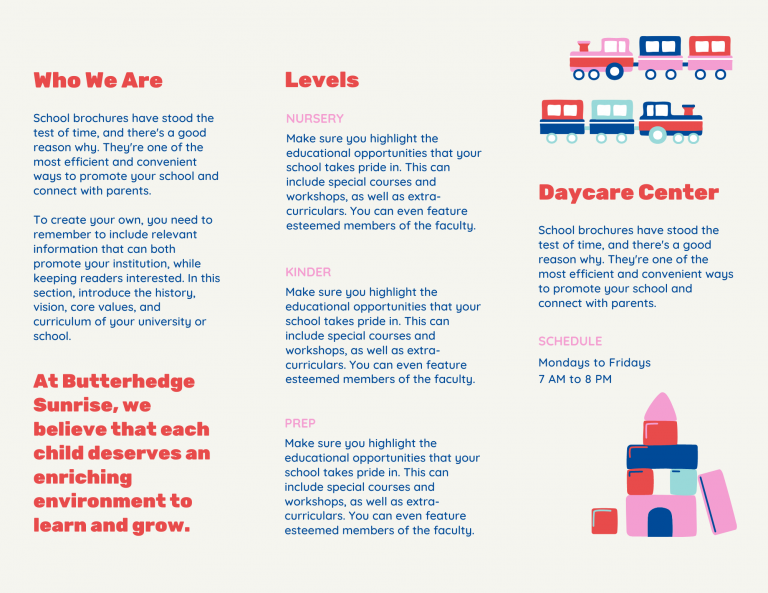 When creating a brochure for a pre-school, you can use this brochure template.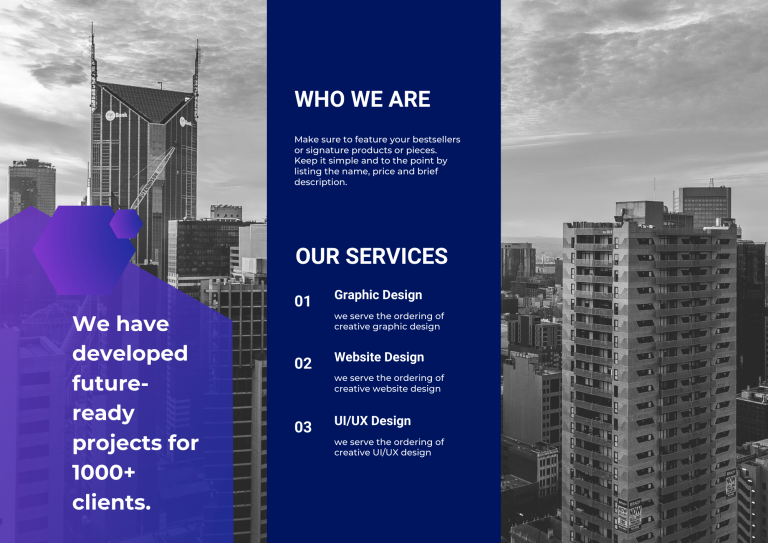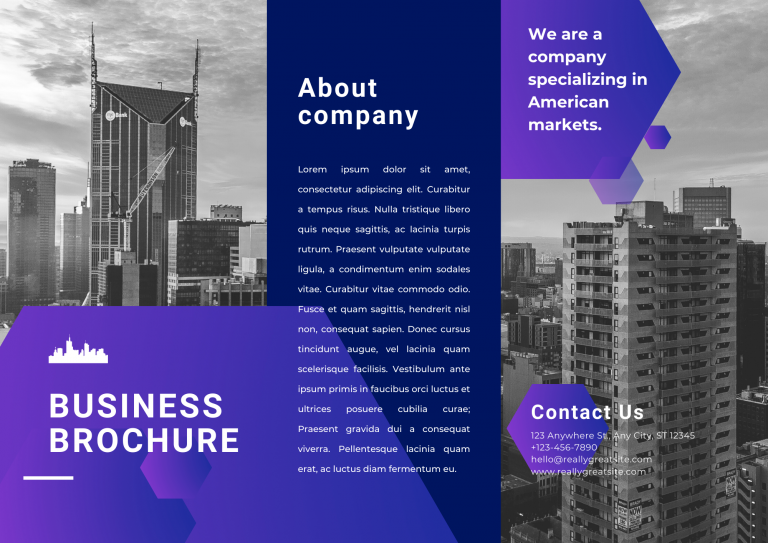 This tri-fold company brochure template can help you represent business statistics in a very dynamic way.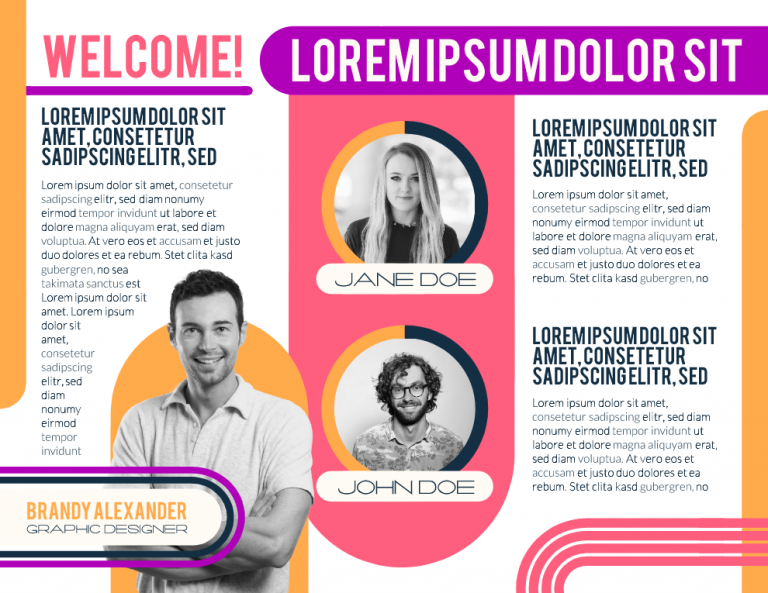 The colorful design and simple fonts of this tri fold brochure template makes it stand out from similar templates out there.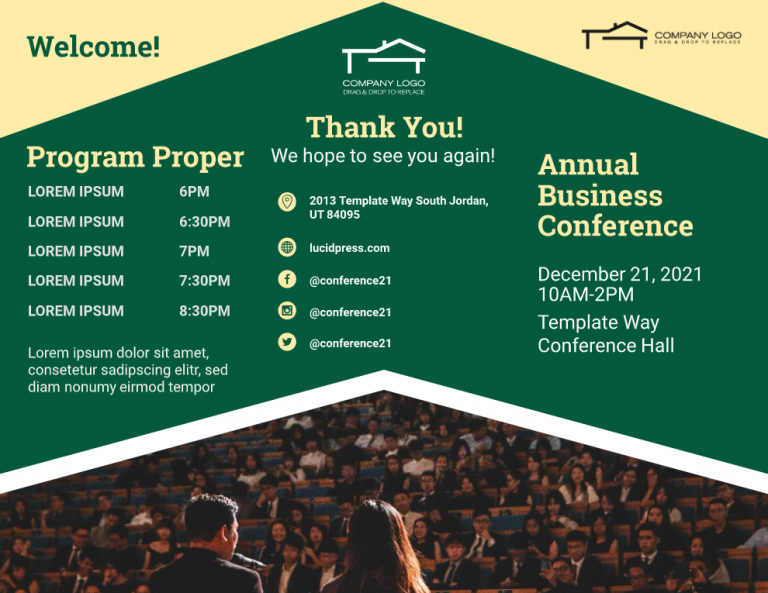 The simple design and triangular lines guide the reader to the important main points of this brochure.
10 free tri fold brochure templates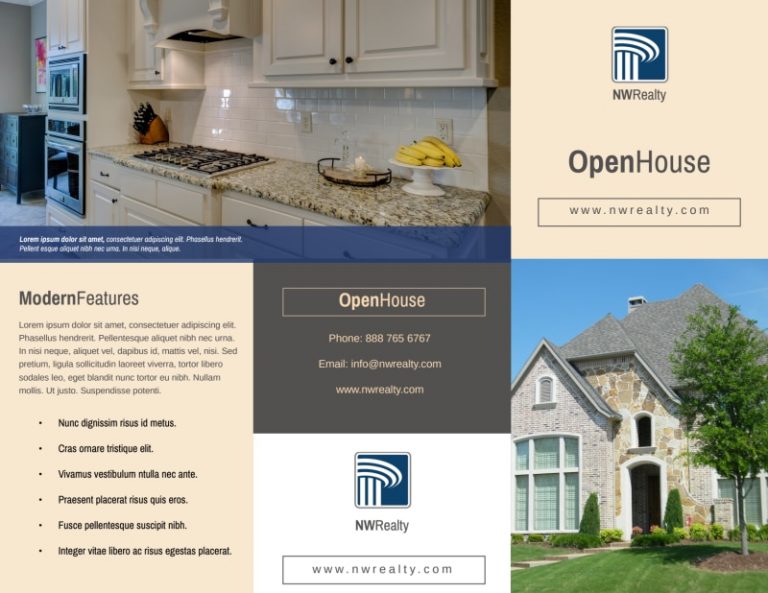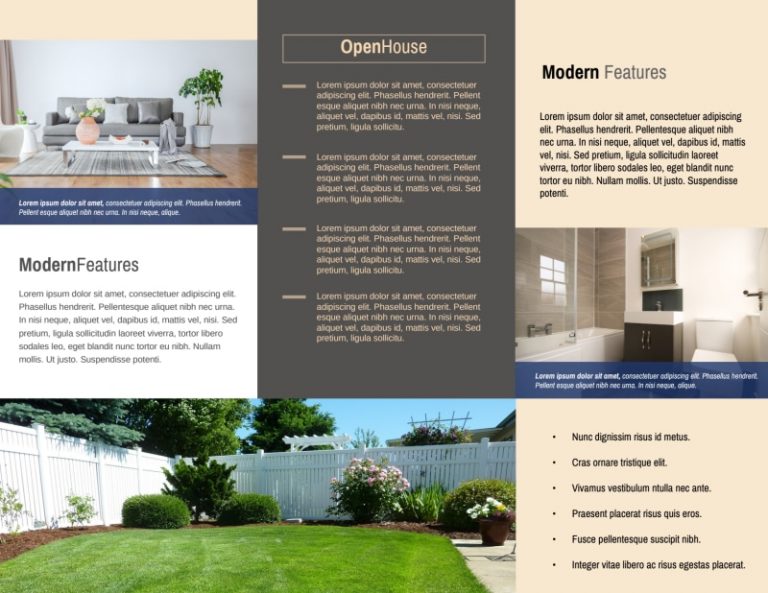 You can use this template to present a house or other visual product thanks to large photos.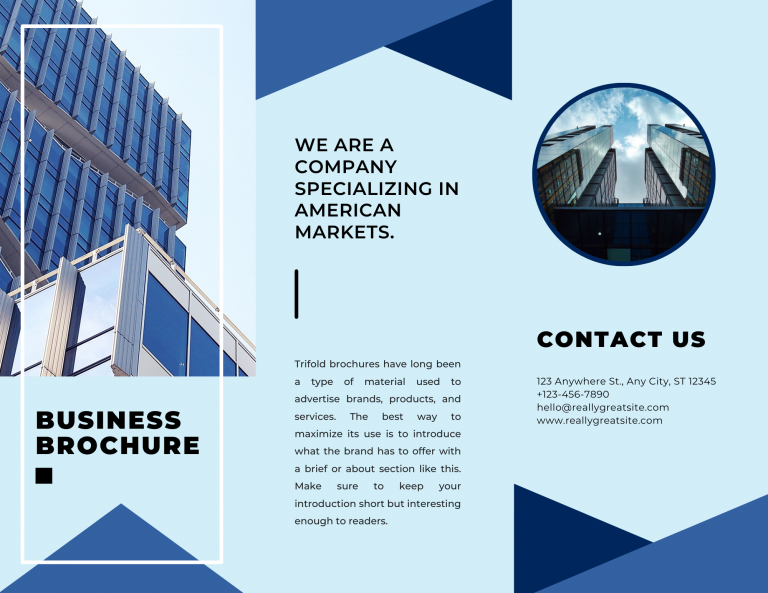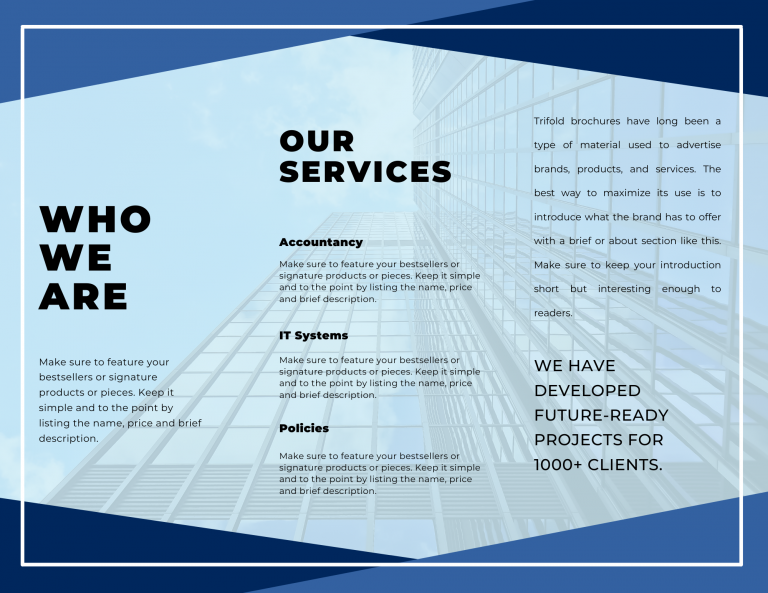 You can use these beautiful business tri fold brochure example to represent your company. The layout focuses on larger size of photos which let you represent the final product or your offer.
This creative brochure template lets you design a very modern business or product offer if you customize it with your own logo or text.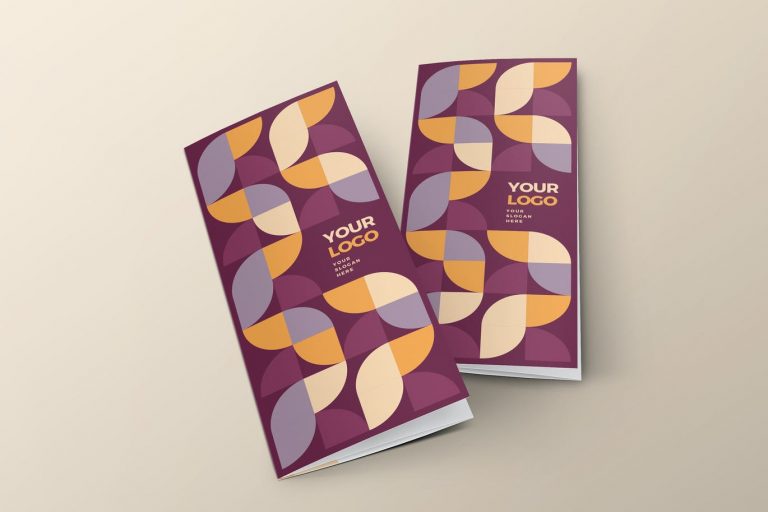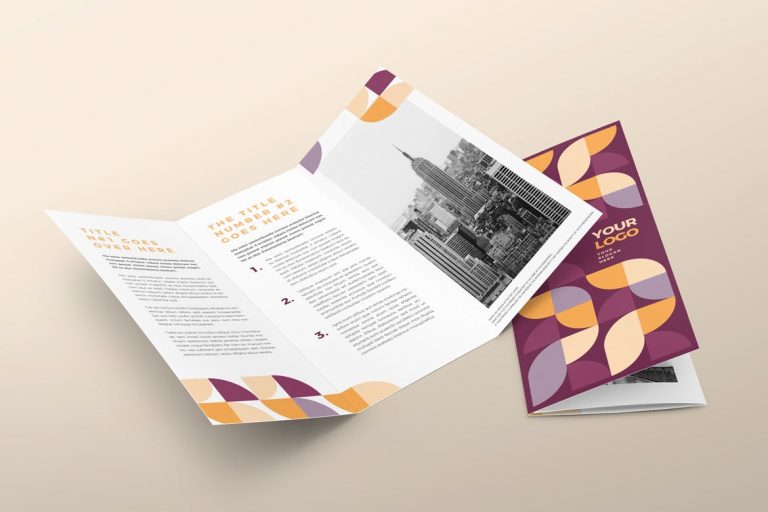 The cover of this tri fold brochure template uses attractive geometric patterns which will draw attention to your brand.
Canva tri fold brochure template examples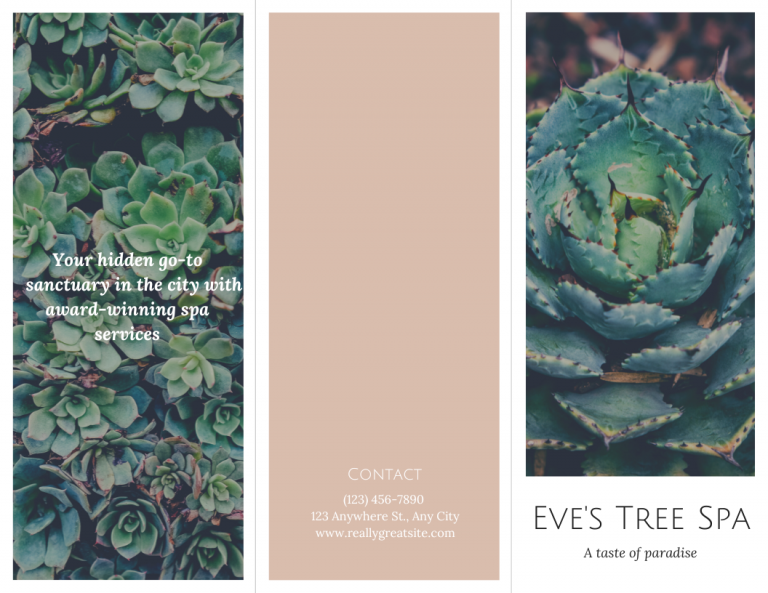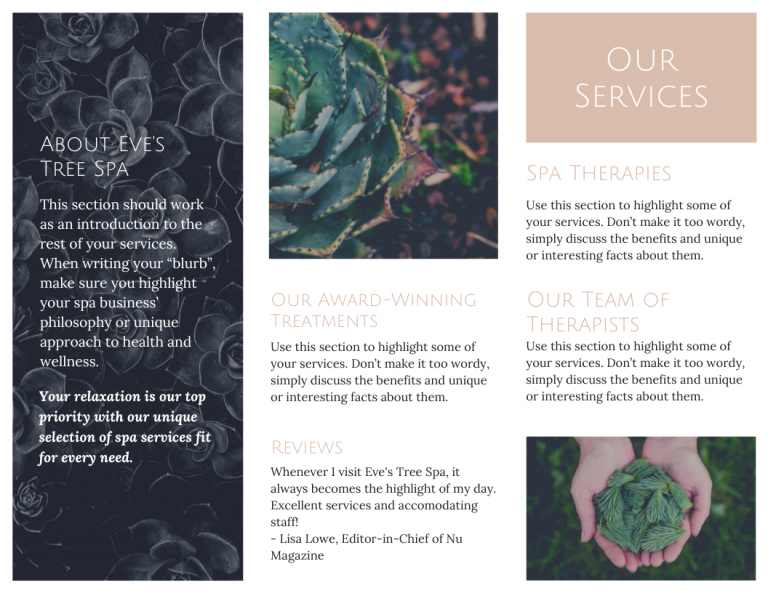 This beautiful brochure lets you showcase your brand and present soft, organic feel.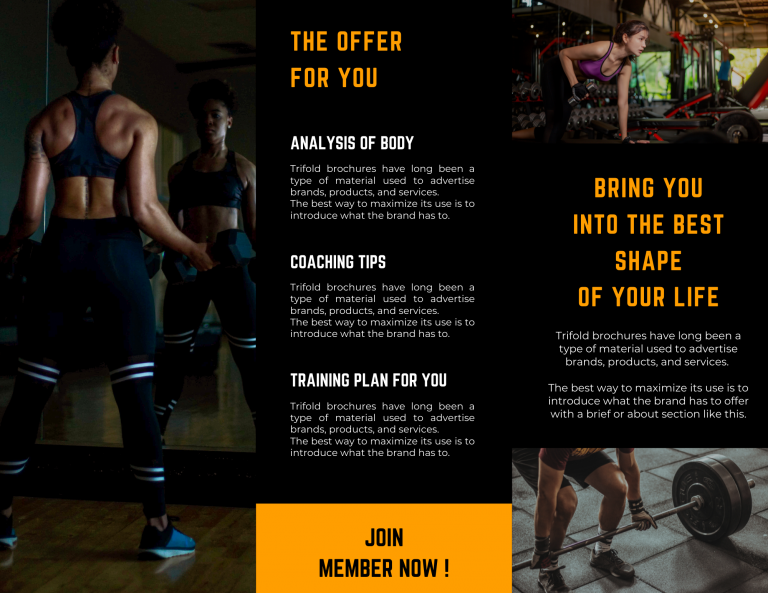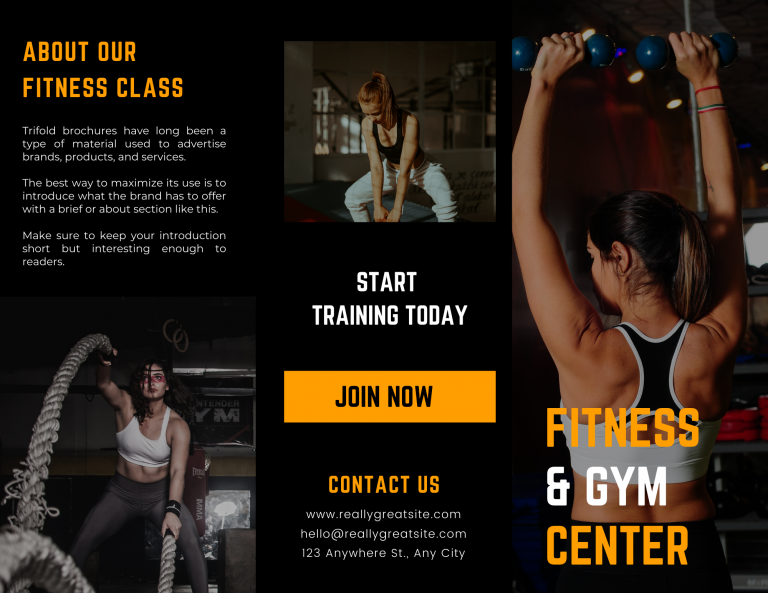 You can customize this tri-fold sport brochure template by selecting matching colors and changing the icons.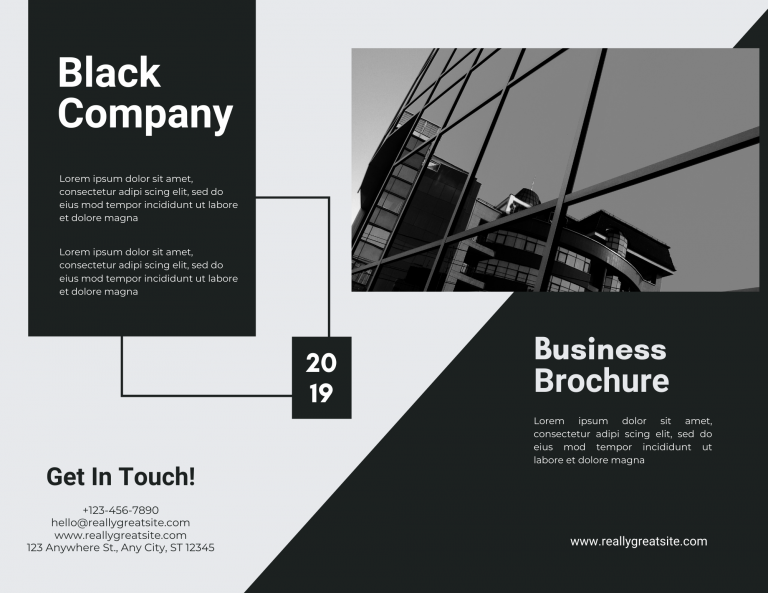 In Canva you can find many beautiful, minimalistic templates that will let you customize the design. Replace icons with your own images to improve the design.
Google Docs tri fold brochure template gallery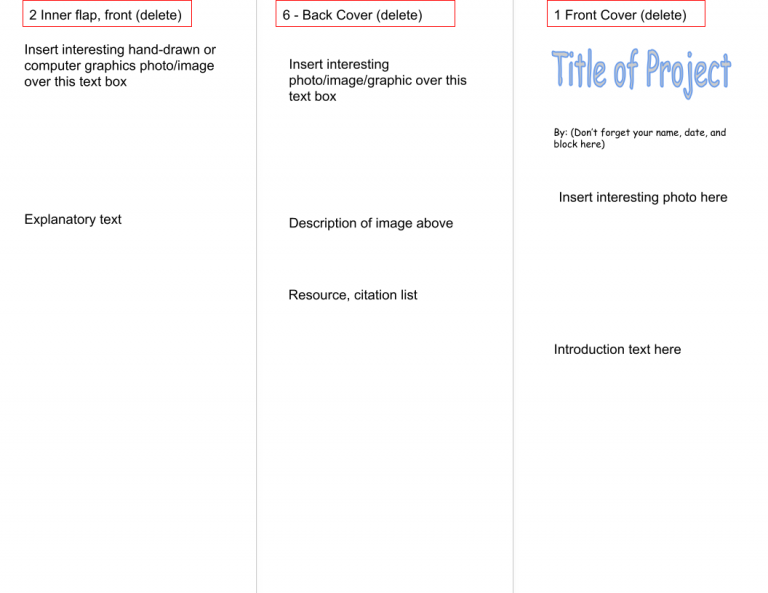 This is a "generic brochure template" you can use to customize top-down. Copy it to your own drive and customize it as needed.
This template design is simple to use, and you can use your own ideas to create exciting brochure examples.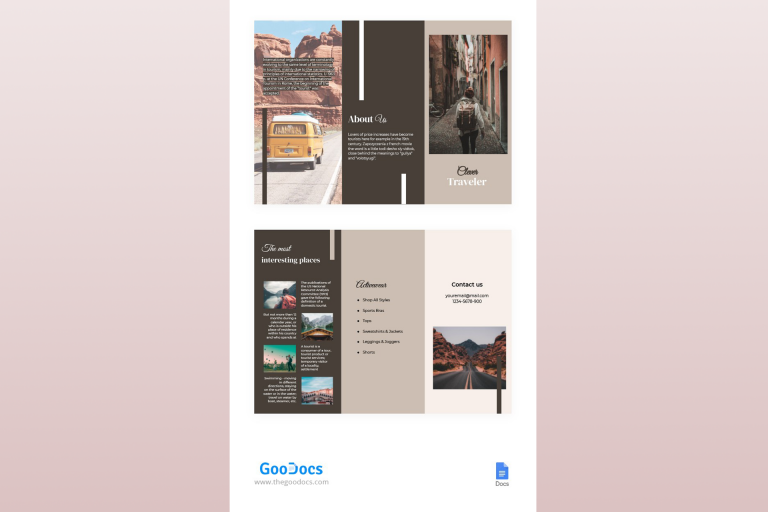 Travel businesses will make use of this template. You can create visually stunning designs thanks to clear color division and plenty of images.
You may be also interested in:

Top 10 Elegant Hotel Brochure Templates (Spa, Resort, and More)
The Best Booklet Maker Software Online
How to Make a Booklet?