MENU
The Best Online Brochure Maker in 2021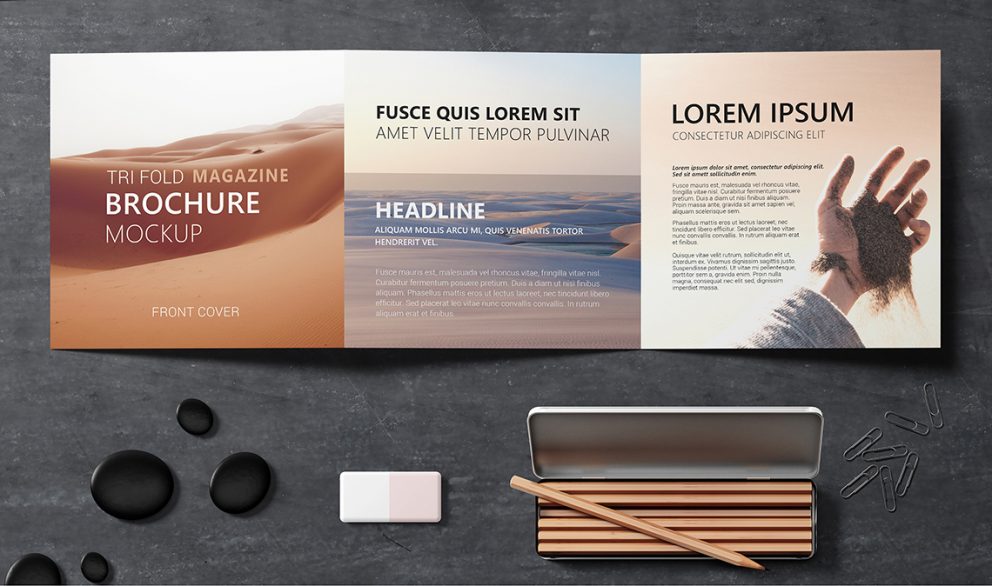 No matter what business you run, at some point you'll have to use brochures to advertise your business. Just like digital marketing, this method of marketing is also quite important and it can bring you your desired results. Especially for a brick and mortar business, brochures can work wonders.
You do need brochures but you are on a tight budget, what to do in such a situation? Instead of hiring a designer and paying him a lot of money, you can opt for another cost effective method and that is the use of online brochure makers. Yes, you read that right! Some of them are paid, but in our list you can also find free brochure maker.
You can use free brochure maker like Publuu.com if you want to save yourself some money. But if you want more advanced and extensive features there are paid ones too. To save you from the hassle of finding the one right brochure maker, today we are going to list down some of the best ones.
Take notes because you'll be needing them soon!
Top Best Online Brochure Makers
1. Publuu.com (highly recommended)
The very first and the best among the list is Publuu.com. It's one of the most talked about new platforms especially for the ease and convenience it brings when you want to change your typical pdf brochure into an interactive outstanding brochure.
Publuu's brochure example
Click full screen icon in the bottom right corner for a full screen mode
Thanks to publuu.com everyone can change regular PDF file into a very modern and interactive flipbook. All you have to do is to upload your PDF file to get started. Here are a few reasons that explain why you should use this one:
➔ You can start with the free version.
➔ You can share your brochure with as many clients as you want. Just generate a dedicated url (just within one click) with which you can send access to the brochure without the need to send an attachment. Thanks to this, you can send brochure via email and also publish the brochure on social media, on the website and wherever you want.
➔ Many option of customization.
➔ It offers the option of tracking the brochures to see if the client has viewed it or not.
Another great feature of Publuu.com is that you not only get to share and track the brochure you just sent to your client but you'll also be updated if the client comments on it. Also, Publuu tells how much time the prospect spent on what page of your brochure. Moreover, you can set a password for your brochure if it's confidential and you are worried about its protection. In a nutshell, these are some features that no other free or paid brochure maker will offer. Publuu.com is the choice of professionals who want outstanding brochures to wow their clients, but you can of course use it also as a menu maker, or to create any type of online document.
2. Canva
Even though Canva supports a limited number of file formats, you can still use this one to create some eye catching brochures for your clients. You'd need some good design skills to get started with this one and you might even have to practice a bit on Canva before you make one. The best thing about this brochure maker is that it offers different sizes of different brochure templates to fit your needs. When you want to design a brochure, you can add images in it using the Canva library where there are around 2 million free images for you to use.
3. Google Docs
Google has always been providing different tools for different purposes. The same is the case for those who want to create online brochures. With Google docs, you can choose any brochure templates you like and add the information you want t0. Moreover, with it, you can export your brochure to multiple popular formats which isn't the kind of feature other brochure makers offer. As far as the one downside of using Google docs for creating brochures is concerned, it just doesn't have any editing options. There are set template designs you can use but there's no option of customization.
4. Bannersnack Pamphlet Maker
If you want to make a brochure that your client really likes then use Bannersnack Pamphlet Maker. It's a good tool that allows you to create interesting projects in a short time. You can personalize your brochure by adding a logo of your brand or company. But other than this there aren't many editing options for you. For quick and easy templates you should definitely try this software and we assure you that you'll be happy with the results.
5. MyCreativeShop
If you want to make powerful and creative digital brochures then MyCreativeShop is the tool you need to try. Whether it's a tri-fold brochure or a fold brochure, you can create it all with this tool and it's quite impressive especially in terms of its interface. In simpler words, creating brochure with this tool is very easy and it will hardly take you a few minutes. The editing options are again a little limited but you do get some great and attractive brochure templates here.
6. Publitas
Looking for a basic brochure maker? Try Publitas and you won't regret your experience with this one. It's a very easy to use tool that comes with impressive templates and the best part about it is that anyone can use it.
Whether you are an Android user, an Iphone user or someone with a PC, you can access this site and get some great looking online brochures in no time. All you have to do is to upload your PDF file and your work will be done there.
7. Flipsnack
Want to make a brochure without any costs? If you need free brochure, try Flipsnack that doesn't just help make brochures but it also helps create simple flipbooks. You just upload your PDF file here and it will instantly convert it into a flipbook that you can then send to your clients. The reason why we are mentioning this name here today is that it's a very easy to use tool and it's interactive too. You'll definitely have fun working on Flipsnack and get some really good brochures for your brand.
Conclusion
If you are looking for a great brochure maker, try the ones we've mentioned above. All of these tools are one of a kind and most importantly, they offer the main features people often look for when creating brochures. However, when it comes to our best pick of the day, we'd suggest that you go for Publuu.com. It's the most efficient and effective one with the best features that you won't enjoy with other online brochure makers. It allows you to share, publish and even secure your brochure without any hassle. So without wasting any more time, try it right away and we can bet on the fact that you'll love working on it.
You may be also interested in: