MENU
16 Creative Summer Camp Brochures

Summer has arrived, and every kid knows that there's nothing worse than spending summer vacations in a stuffy big city or in a boring suburban wasteland. Summer camps are the perfect answer for long days out of school!
If you own a tourist agency, you probably have a summer camp offer already. After all, what kid doesn't enjoy the excitement of summer camp? Fun activities, new friends, no school, and the opportunity to relax by the fireside. The only problem is how to make your summer camps and other vacation offers available to the parents and kids. These days summer camps can be advertised online but you can also rely on a tried-and-true solution – summer camp flyers.
Printed brochures can be distributed in schools, youth clubs, and other places where the young people gather. However, a digital summer camp brochure can capture the attention of both kids and parents, and if done right, it will be used in the forthcoming season. In this article, we'll show how to create that perfect summer camp brochure using the online brochure maker, how to advertise your summer camps to children and their parents, and how to make use of summer camp flyer template examples.
Tips for creating a summer camp brochure
Start preparing your flyer by identifying your target audience. Visualizing the kids you are trying to reach is crucial to the success of all summer camps. You need to have a clearly defined audience – for example, if sailing is a crucial part of your camp, you know what kind of aesthetic your summer camp flyer should have. Add graphic elements to it and use a summer camp flyer with nautical colors like white or teal.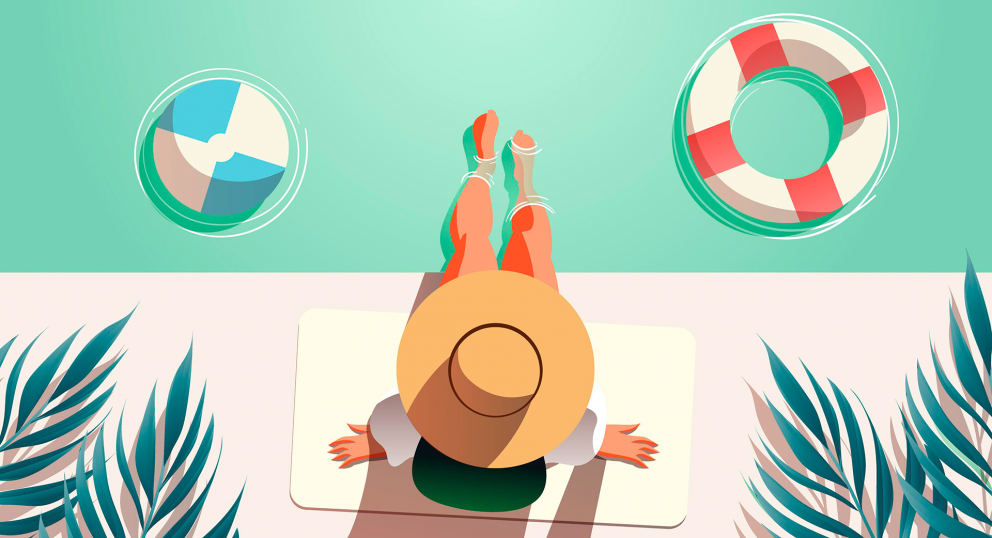 Even if your summer camp will be dealing only with the children, often the great design of summer camp flyers is all about convincing the parent. It is a good idea to imagine a camp that you would want your own children to attend. Then think about what would convince you to enroll your children. For example, a sailing camp should emphasize not only adventures on the lake, but also safety and group integration to convince adults.
Many summer camp flyers include a camp schedule, which includes all sorts of fun activities, dates of trips, daily schedules, etc. Parents will thus be able to quickly determine if your camp is right for their child, and the young camper himself will discover what interests him. It's worth being specific in your programs if you have good reasons.
Make the outstanding summer camp brochure with Publuu!
If you have created a summer camp leaflet using one of the templates, you can now easily publish it on Publuu.
Publuu lets you turn any PDF document into a beautiful digital brochure with a realistic page-turning effect. You can make your PDF brochure into an interactive publication viewable on any mobile device – and add links, image galleries and embedded videos to it, to show even more of what your summer camp brand has to offer.
Publuu's online brochure example
View more online brochure examples
Publuu lets you securely store your online brochures in the cloud, so you can maintain an archive of your vacation offer or present a gallery of satisfied campers to the parents or customers. It's a fantastic way to showcase your offer online.
Summer camp flyer templates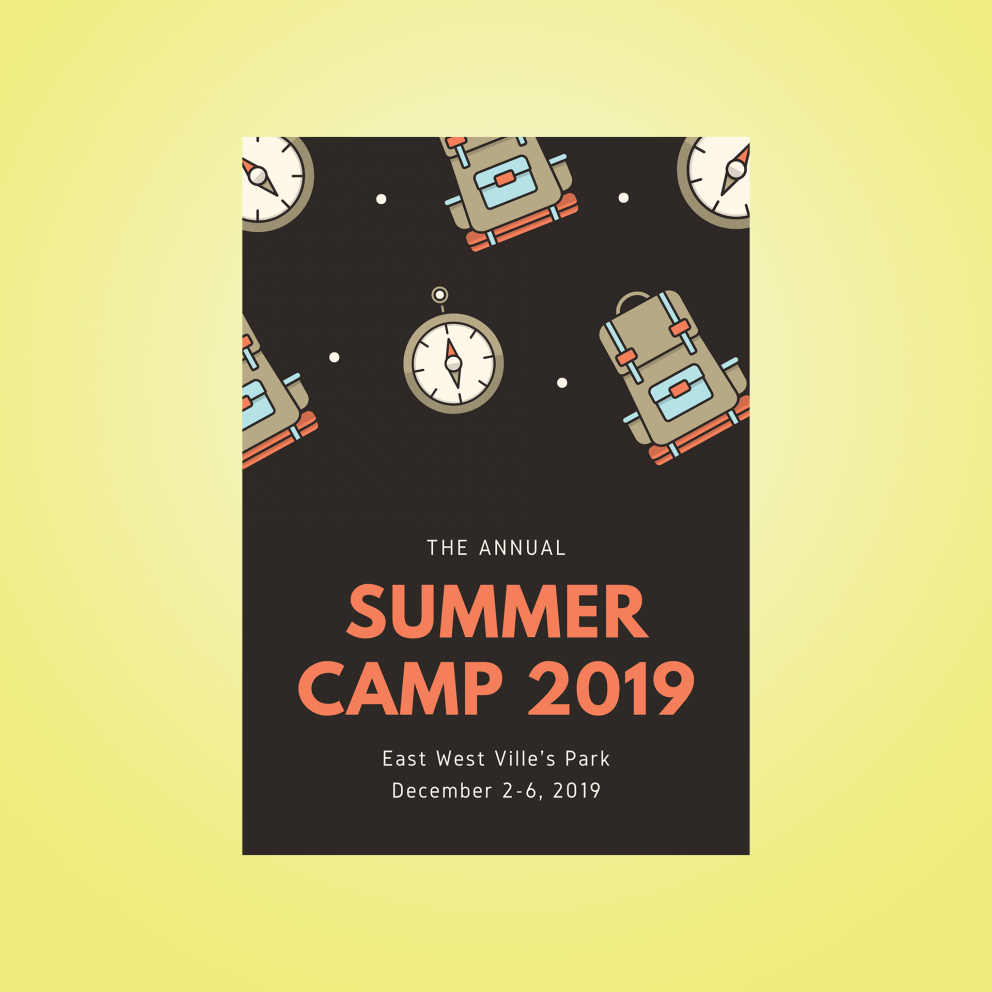 This colorful summer camp flyer template is perfect for any camp with fun, science-related activities.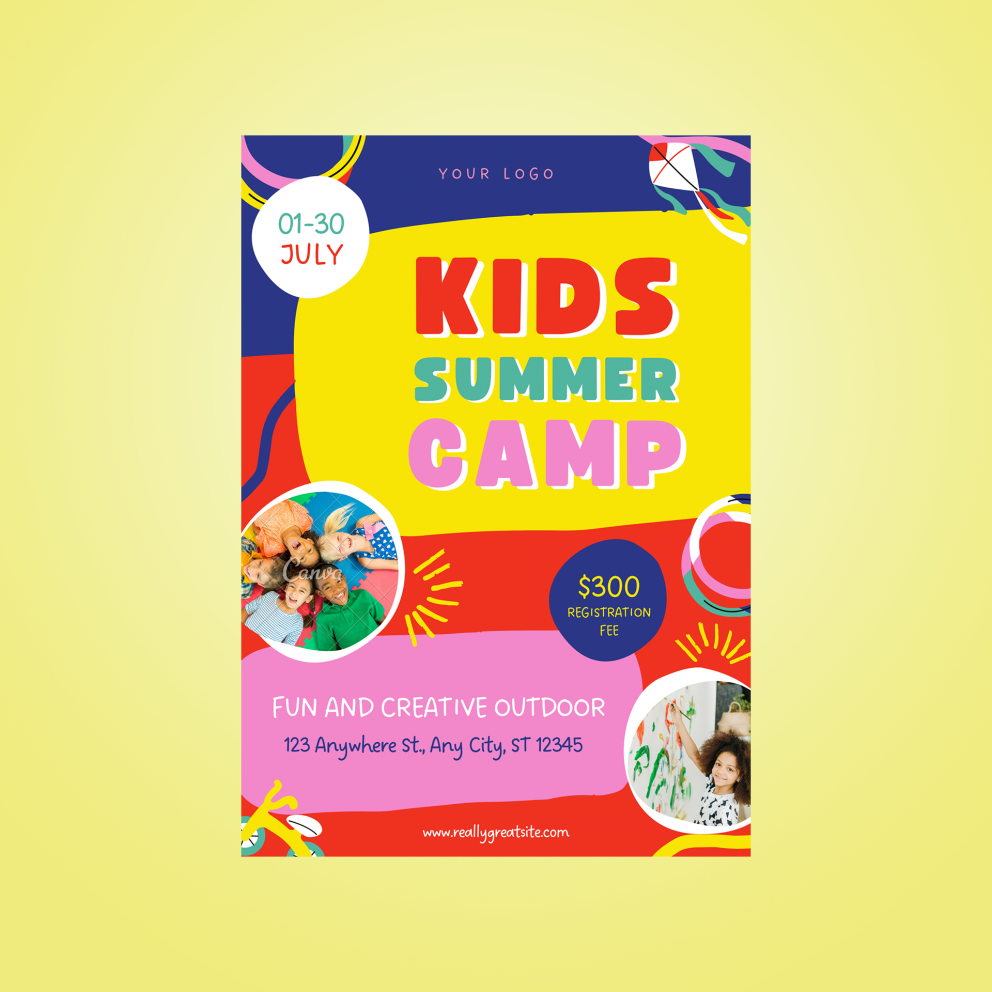 Vivid colors and the ability to customize it with your own images make this template perfect for many different kinds of summer camps.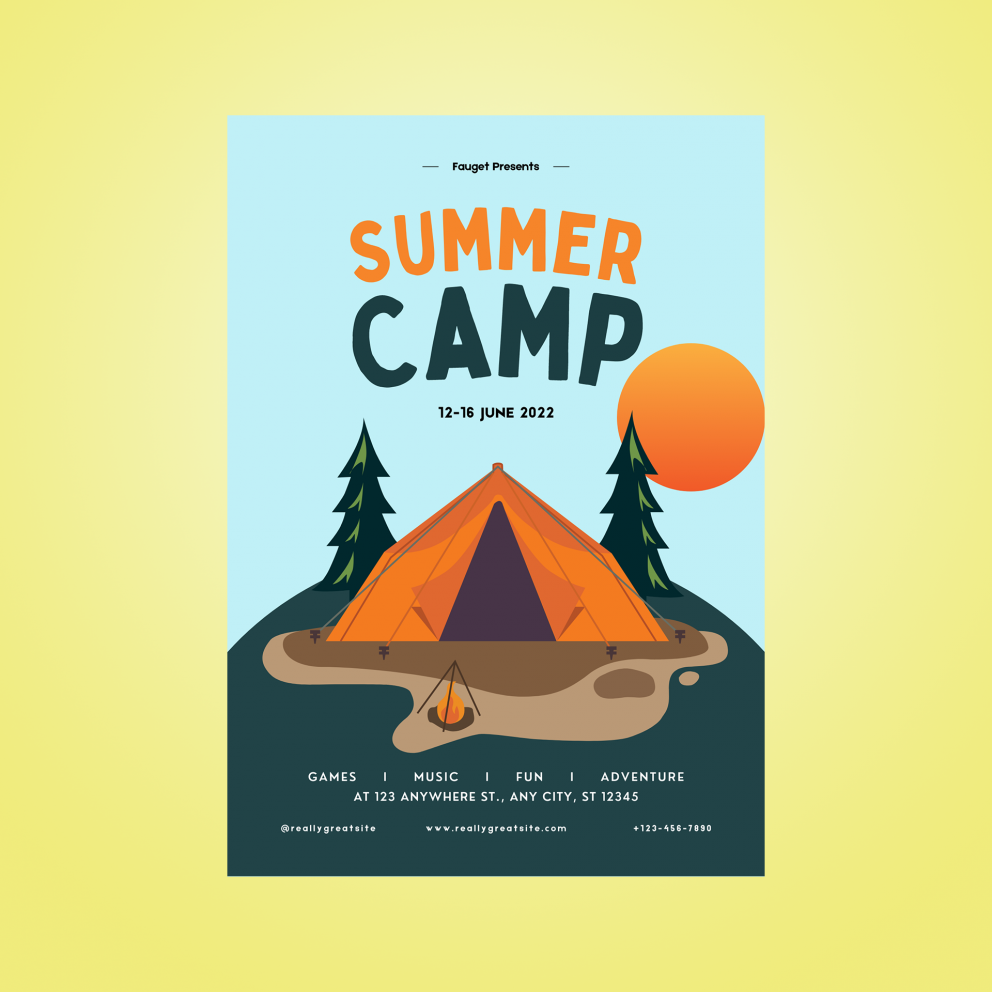 A colorful, fun picture of a tent is sure to convince many children of the amazing summer adventure your summer camp promises.


The warm, summery colors of this summer camp flyer let your offer stand out from the crowd.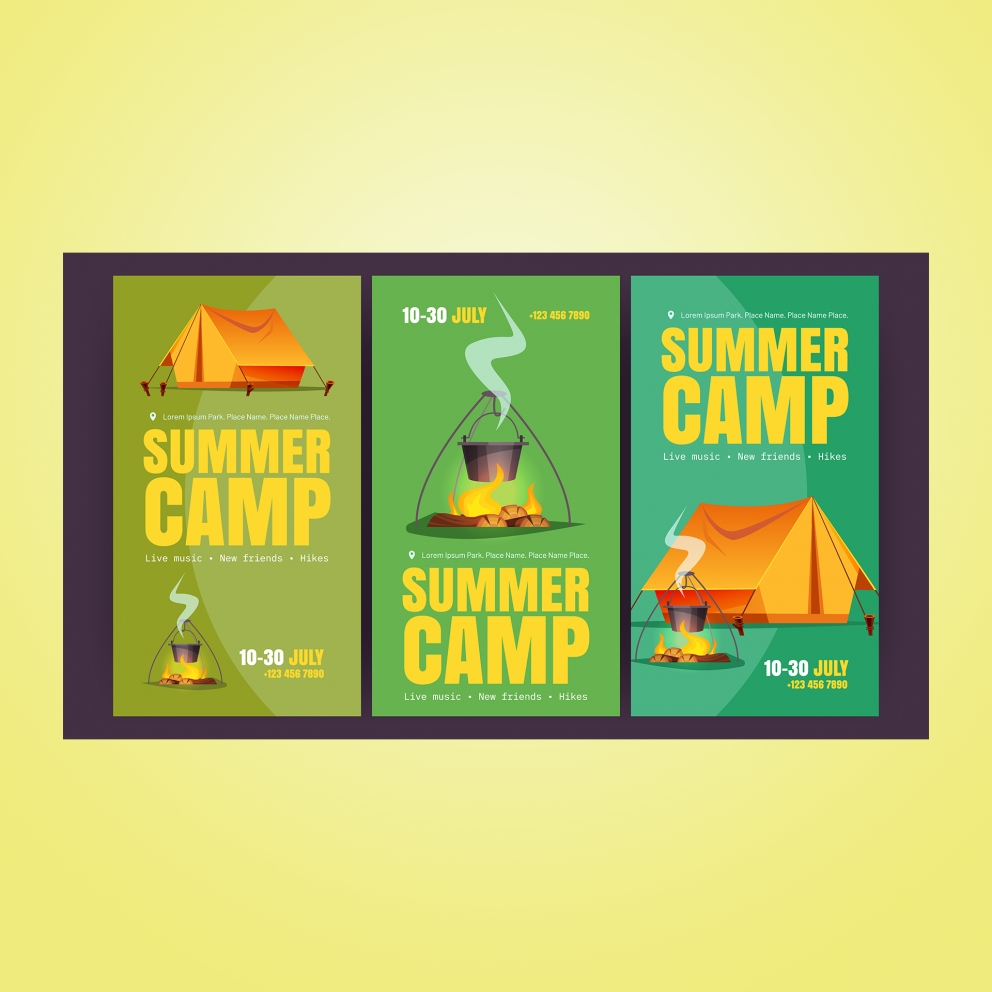 This colorful summer camp flyer can be easily printed as a tri-fold brochure for kids.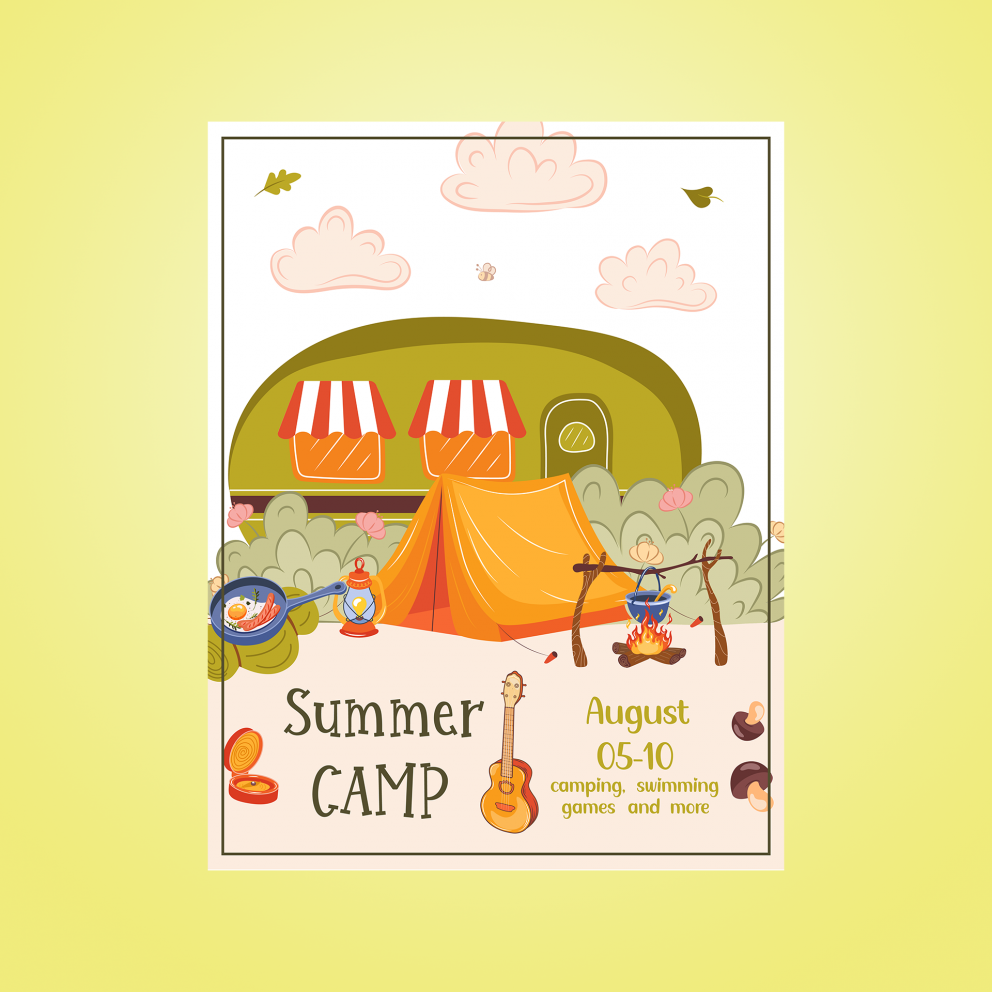 Fun, cartoon graphics of camping equipment are sure to make the readers interested in this summer camp flyer.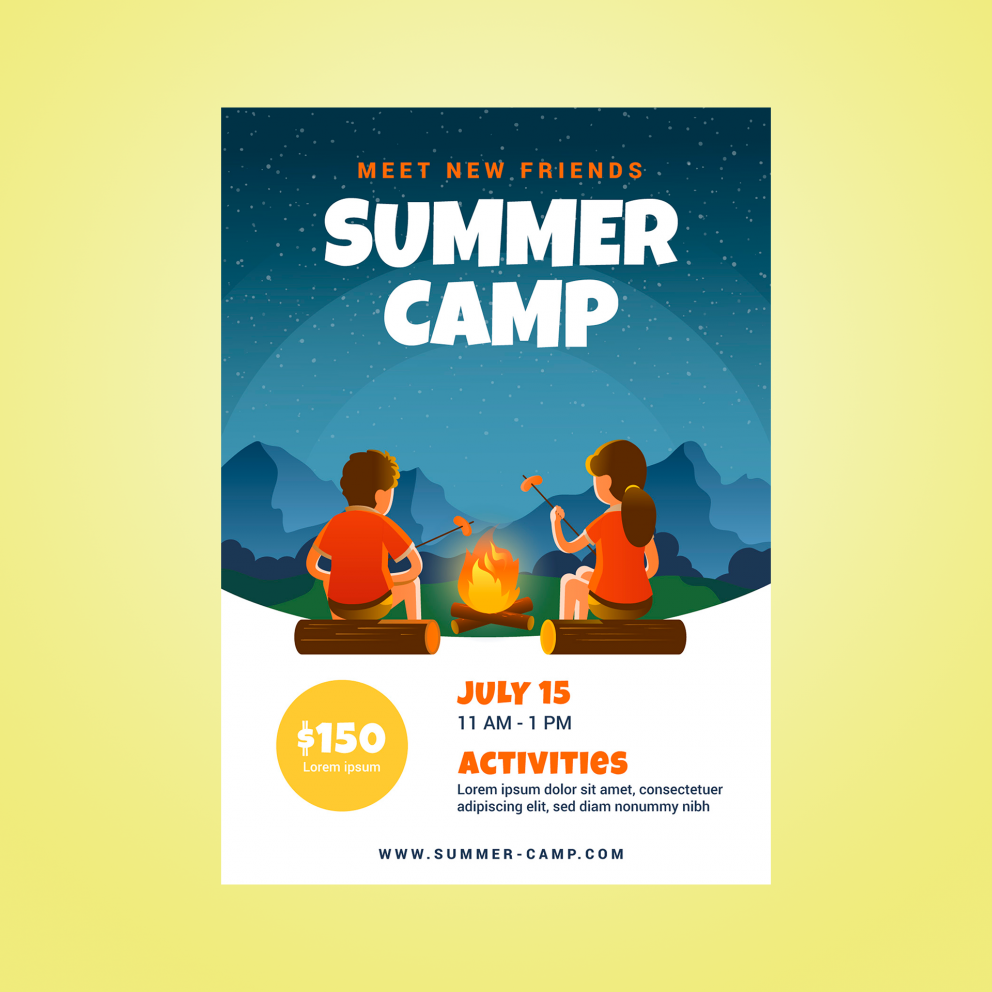 This cartoon summer camp theme puts emphasis on what kids can do on your camp – creating a nice, cozy atmosphere of a campfire.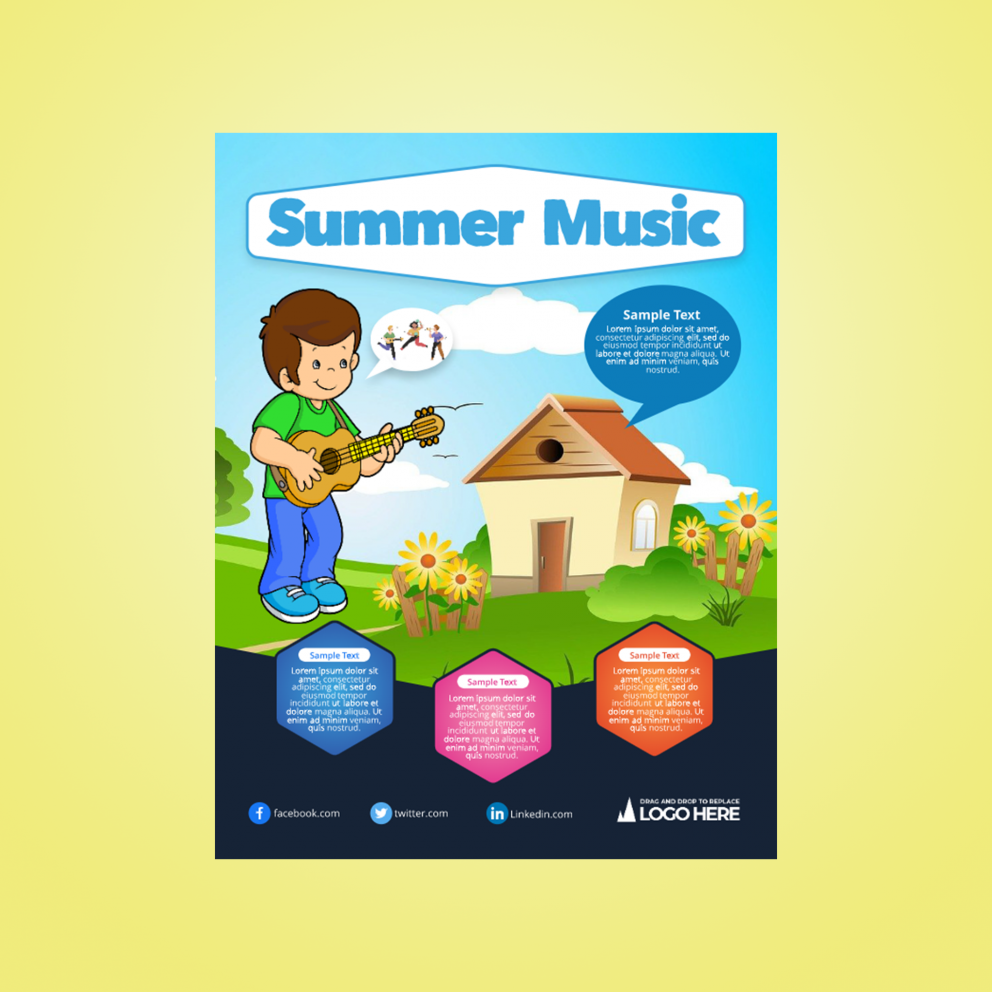 You can use this summer camp template to teach kids how to play guitar – which can be more interesting than any trip or adventure for music lovers!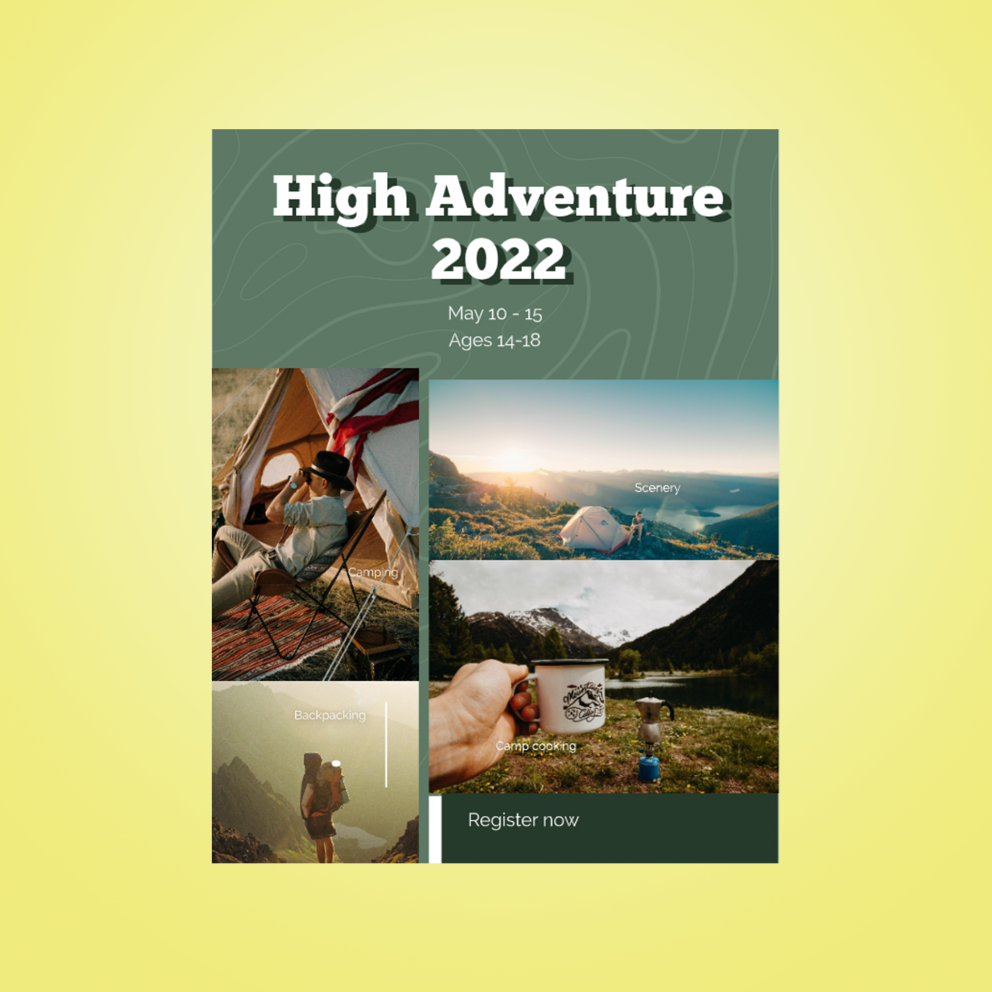 Many photographs and activities make this summer camp template stand out from the crowd – it's great for kids and adults alike.
Summer camp brochure free templates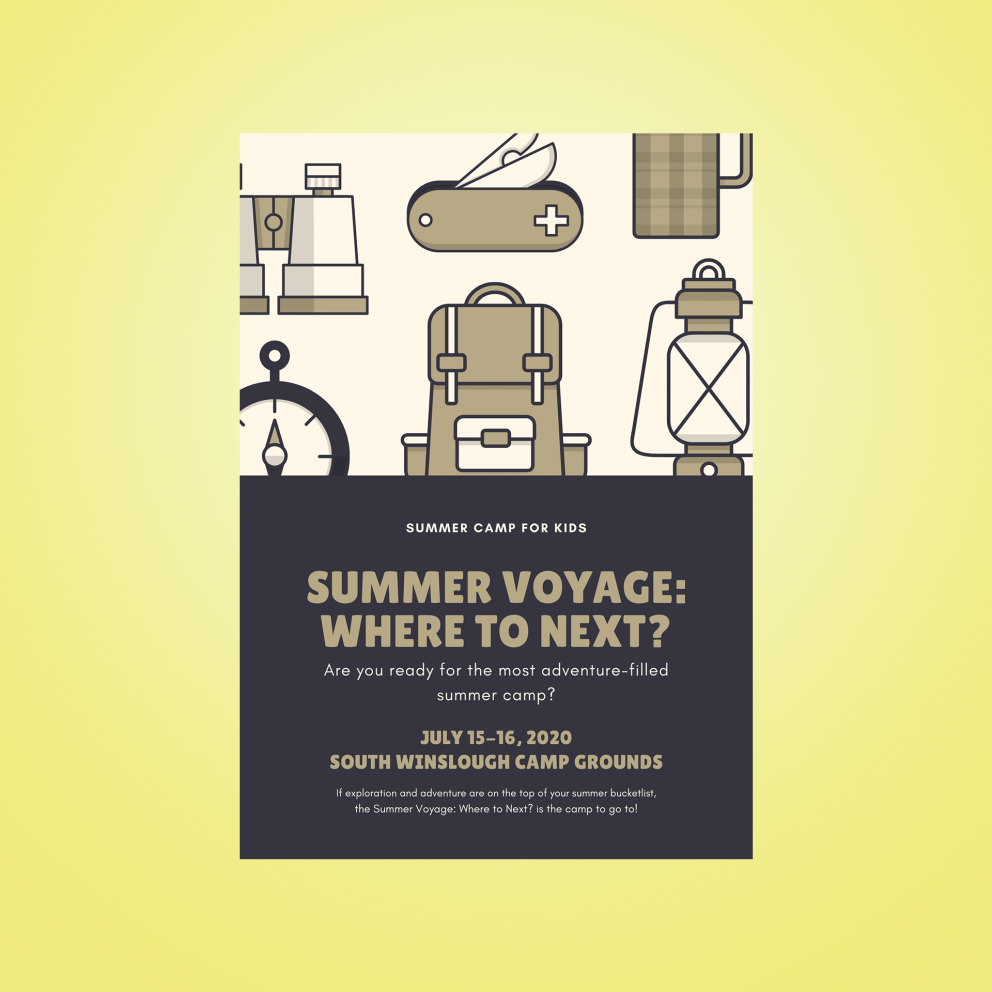 You can create many similar summer camp flyer templates using this idea – just change the icons with images your camp or camps focus on.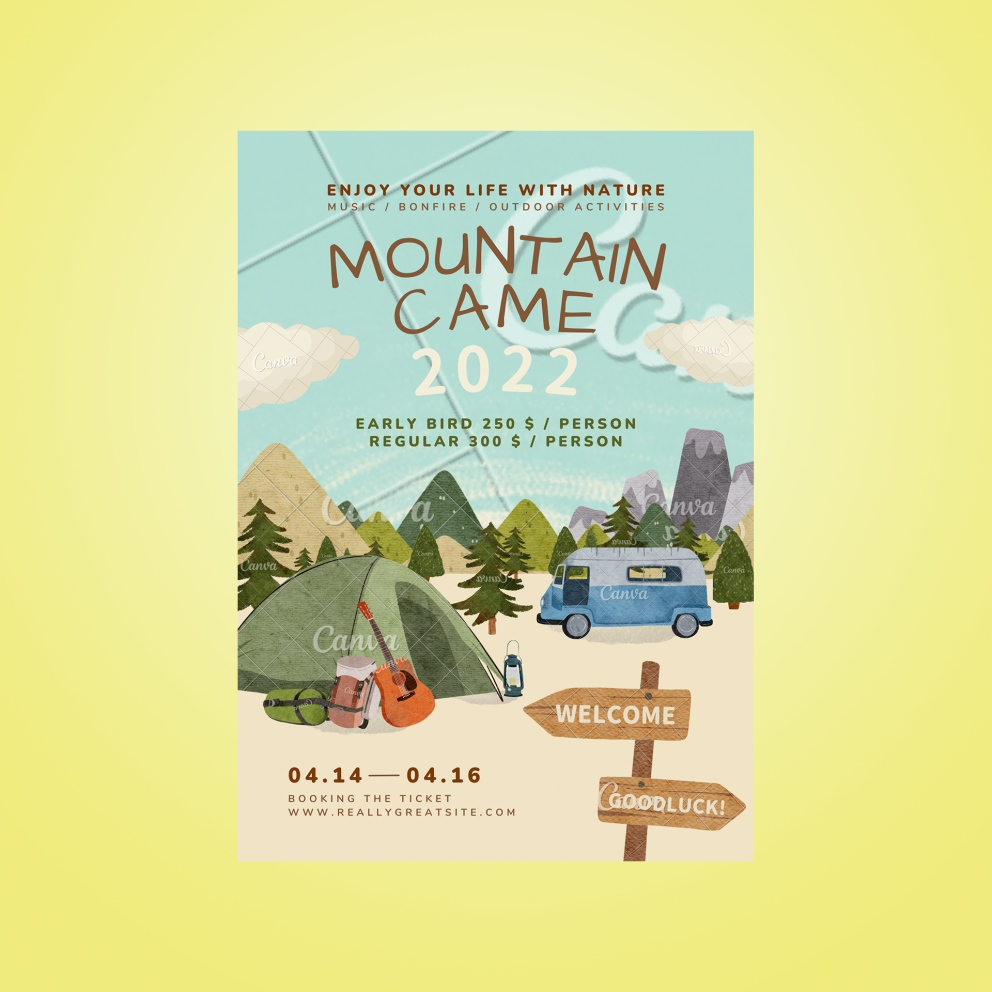 This simple summer camp flyer example can promise many exciting moments for your campers.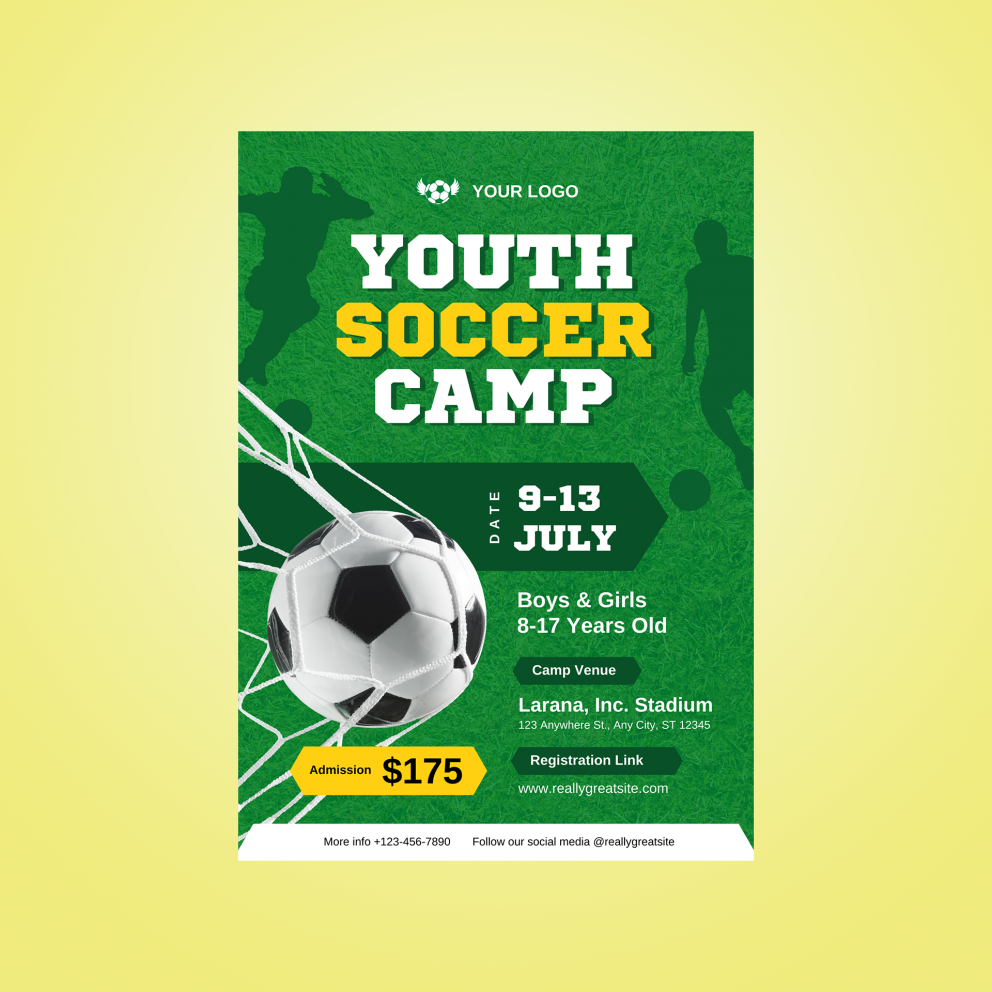 The great evocative picture of a football or soccer ball will certainly encourage many kids to play ball with their friends at your summer camp.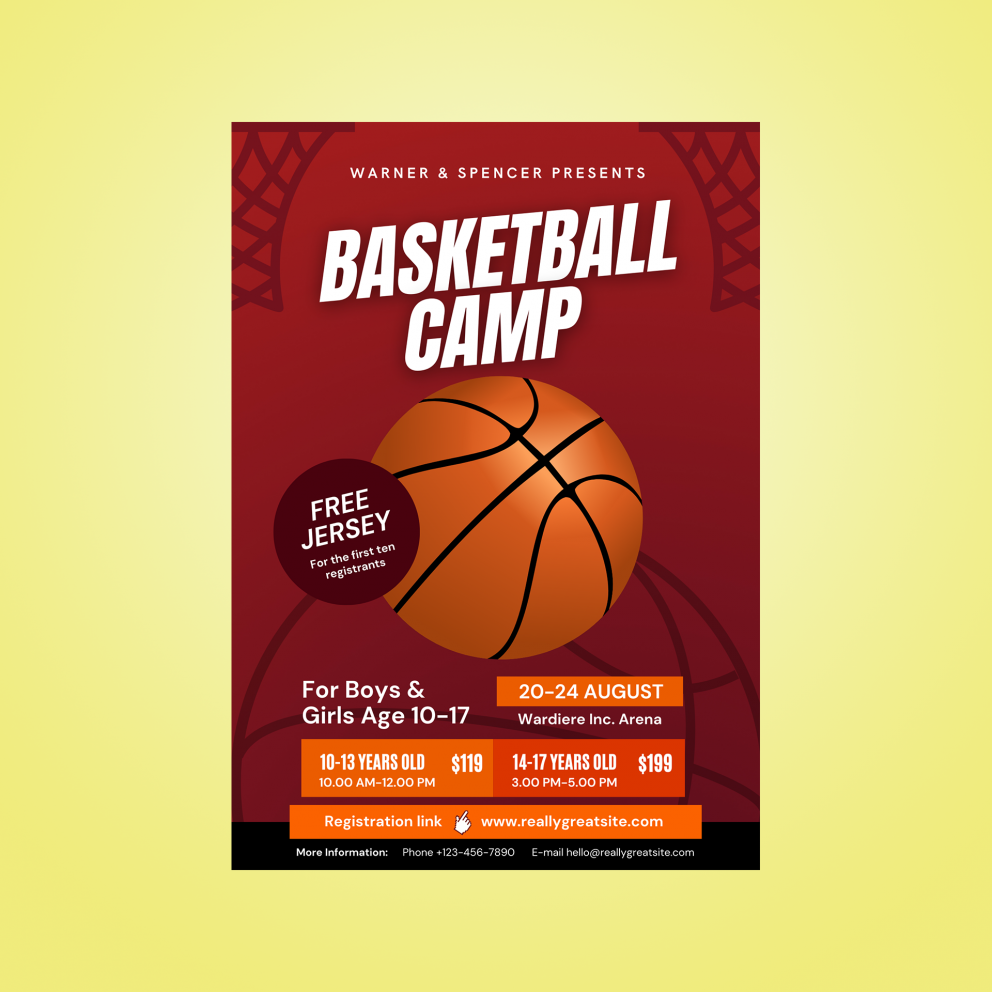 You can also use this free summer camp flyer template if you focus on basketball – kids definitely want to play and have fun at any camp!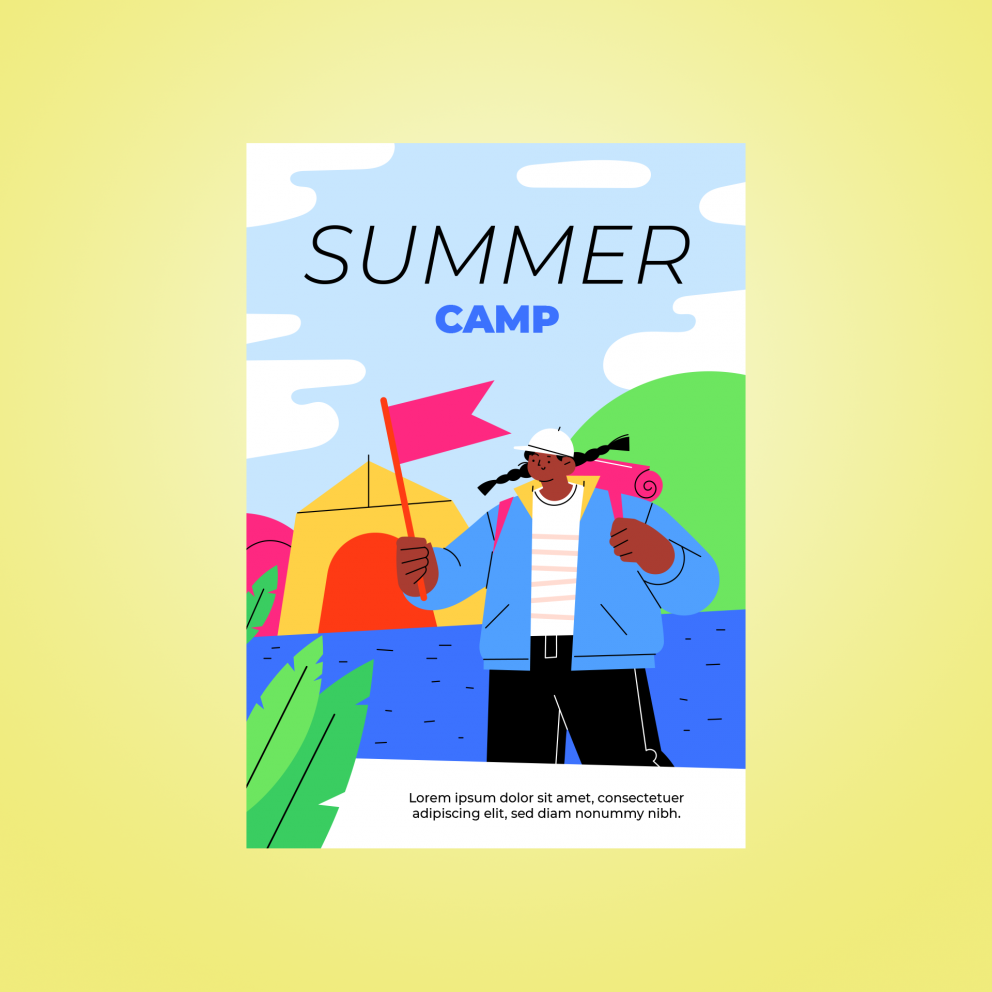 You can use this summer camp flyer for a variety of purposes – it promises many summer adventures and you can print your own content, like programs or info about accommodations on the back.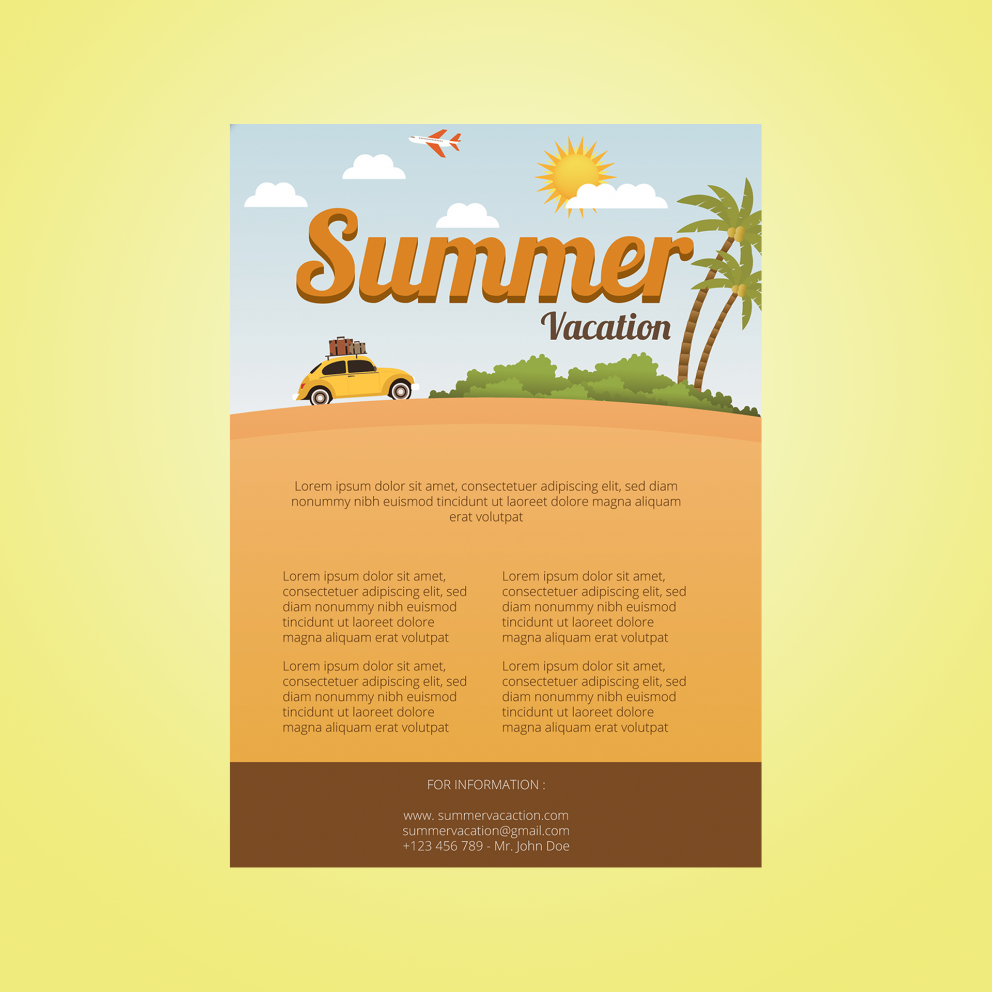 You can illustrate any summer vacation with this beautiful vector image.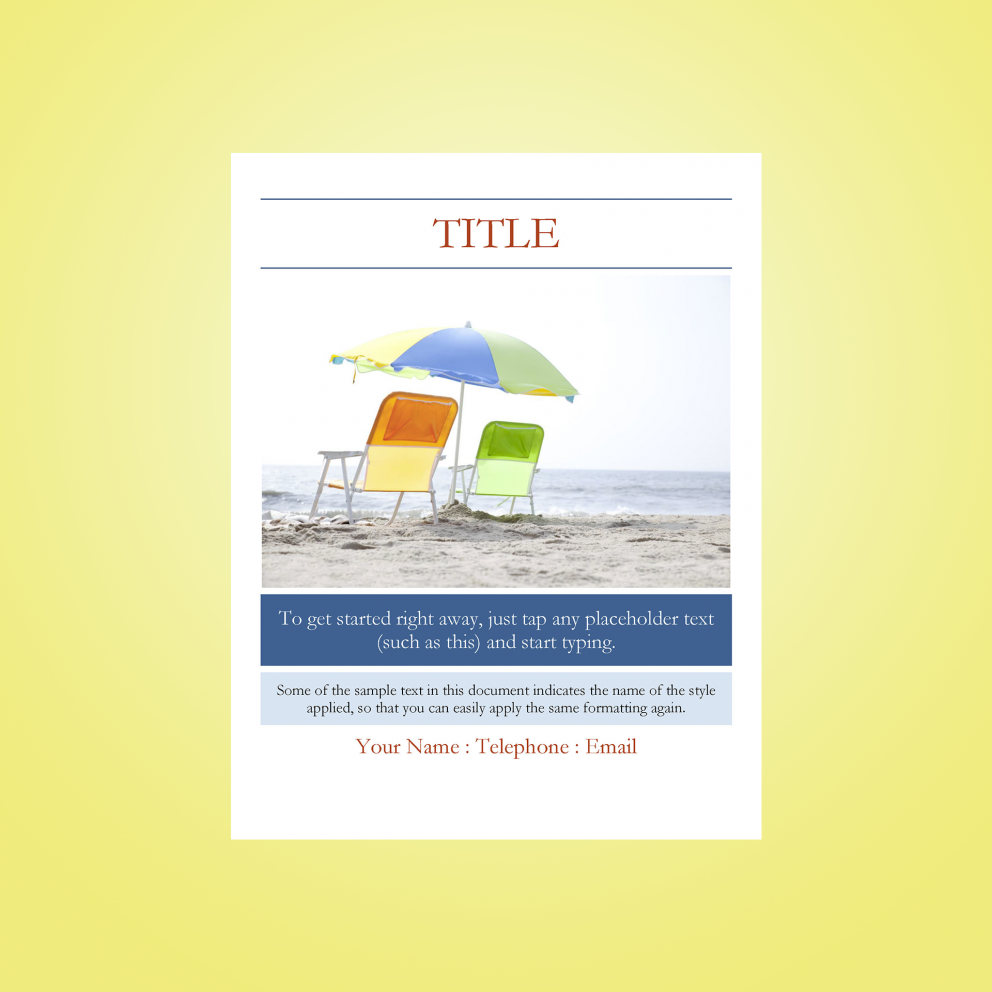 This simple template lets you advertise your summer camp for kids using simple program like MS Word or Office.
You may be also interested in:
Postcard Design – A Comprehensive Guide for Beginners
Top 8 Holiday Card Maker Software
Top 20 Eye-Catching Travel Brochure Templates