MENU
25 Elegant Certificate Templates
Whether you run a language school, consulting agency, or organize courses, you want your students to appreciate the completion of their training. It's not enough to just congratulate your graduates on their accomplishments.
To further reflect your company's image and reputation, incorporating online brochures into your marketing materials can be highly effective. The design of your certificates should convey the essence of your institution and serve as a no-cost promotional tool for your graduates.
It's crucial that marketing materials for educational institutions are developed with the end user in mind. The style and feel of the certificate templates you use should represent the message of your institution, university, webinar, or course.
In this article, we'll explain how to create certificates using various certificate templates available online, what's important when customizing your certificate template, and how to design an appealing, professional business document or brochure.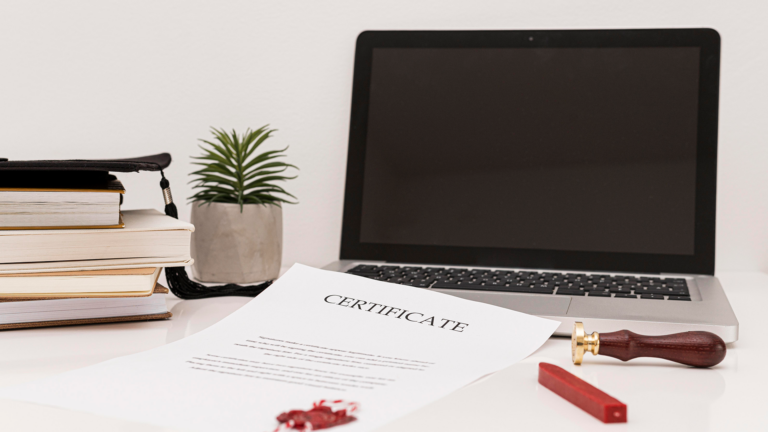 How to create a certificate?
The easiest way for a beginner to create a certificate is by using one of many free certificate templates available online. You don't need to have any design skills, just pick a template, customize it, download the file and print it.
If you use Microsoft Word or a similar program you can create a simple certificate yourself. To do so, set the orientation to horizontal.
Then, put the place for the name – a text box and a rectangle in the middle of the paper. Add any necessary details. Don't forget about your school logo or other brand details! For a gift certificate add something that's hard to forge, like a QR code you can scan to confirm the value of the certificate.
Add borders and decorations as a hallmark of appreciation – you can use certificate templates below as an inspiration, find decorative elements online, or create them yourself on your computer. Once you assemble your certificate template, it's ready for printing.
Certificate design – all you need to know
The purpose of every award or certificate in an educational institution is to leave a lasting impression. All aspects of the certificate design, from the major components to the smallest decorations, influence how the recipient perceives the certificate. Template galleries below can help you create a certificate, accomplishment, or diploma that will be memorable.
Remember that you are making something that the recipient will cherish and be pleased with. Great certificate design is comparable to an effective landing page or ad banner.
Consequently, the general look of a certificate is one of its most important elements. It will be displayed in your graduate office or shared online on social media like LinkedIn or Facebook.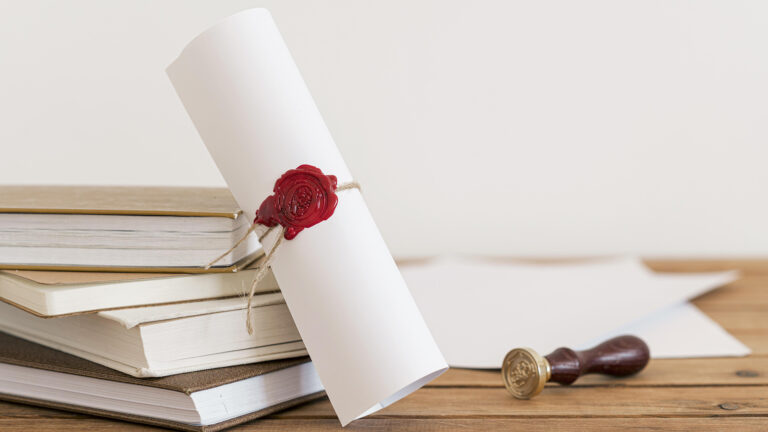 Good design is also important when dealing with a gift certificate. These days this type of reward can take the form of a gift card, but even a simple plastic card can be accompanied by a well-designed gift certificate – which will be even more appreciated if it's customized.
You can also reward students or workers with an appreciation certificate – template galleries below can show many customization options. An appreciation certificate can be also given by companies to trusted partners – it helps boost the reputation of smaller business owners. You can also give them for solving a specific task, to show that you understand their skills or participation in a specific project.
Publuu is the perfect solution if you want to publish your certificate online – and you can also enhance and enrich it easily. Publuu allows you to turn PDF files into interactive brochures that you can share on social media.
Thanks to Publuu your students can show off their certificate if you send it to them online, without downloading attachments or installing new apps. They can share it on Linked In or Facebook, or embed it on their site to impress their partners.
Professional certificate templates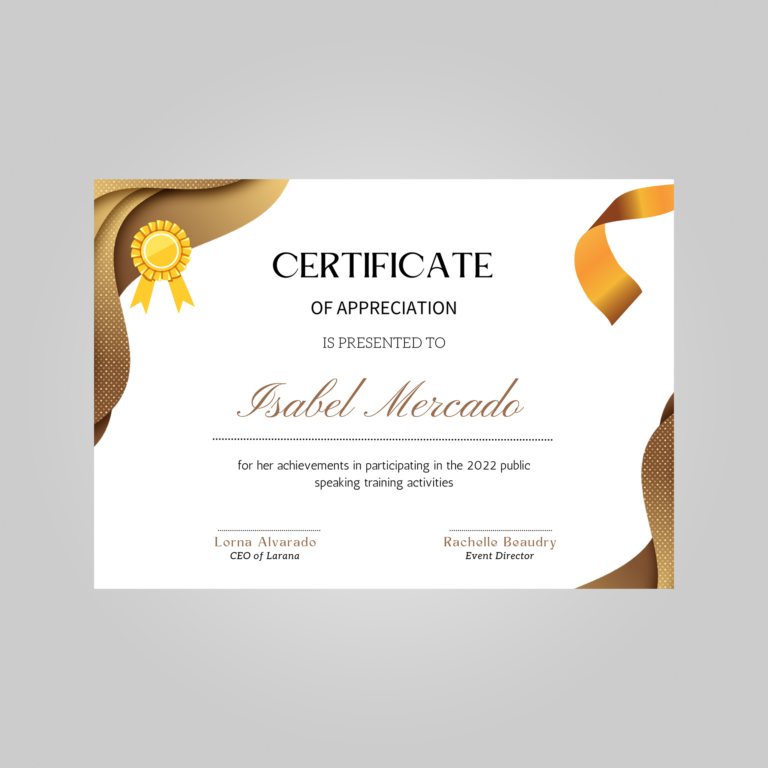 Golden details of this certificate template help you give off a more professional, elegant atmosphere.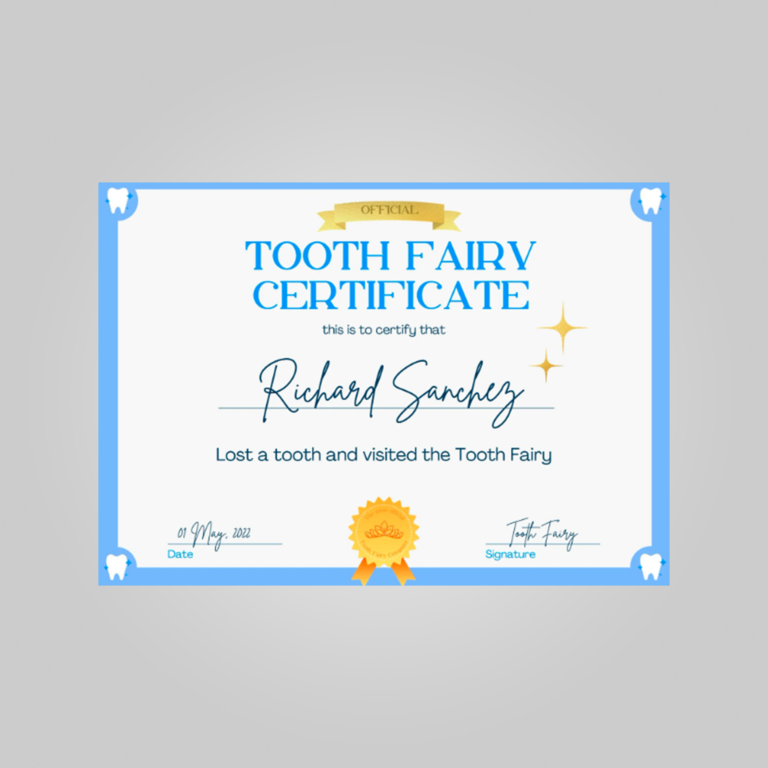 This certificate template is aimed at kids but you can customize it to work with any students.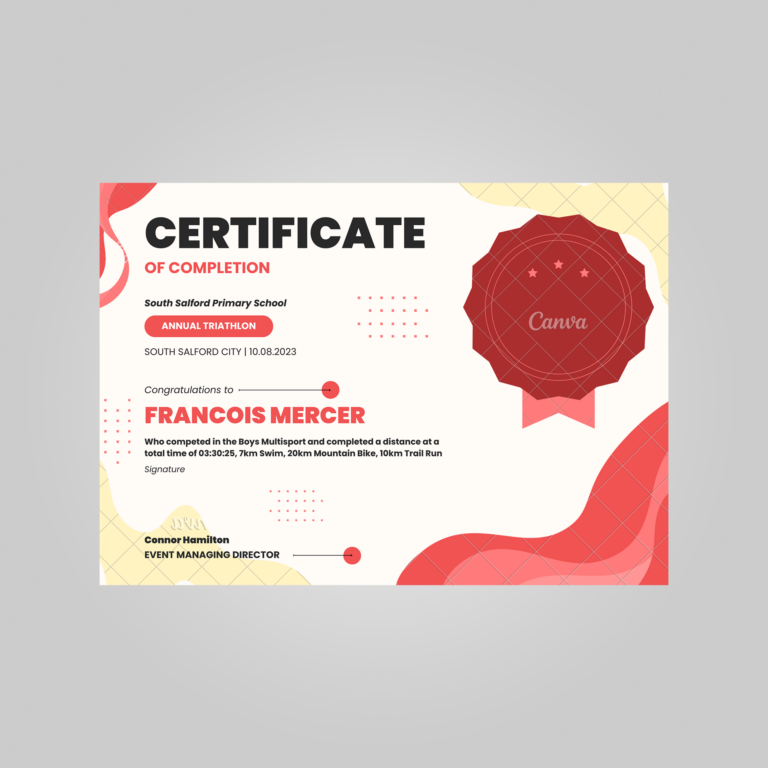 The large red ribbon on this certificate template draws the attention of the reader. It works great for your students or employees.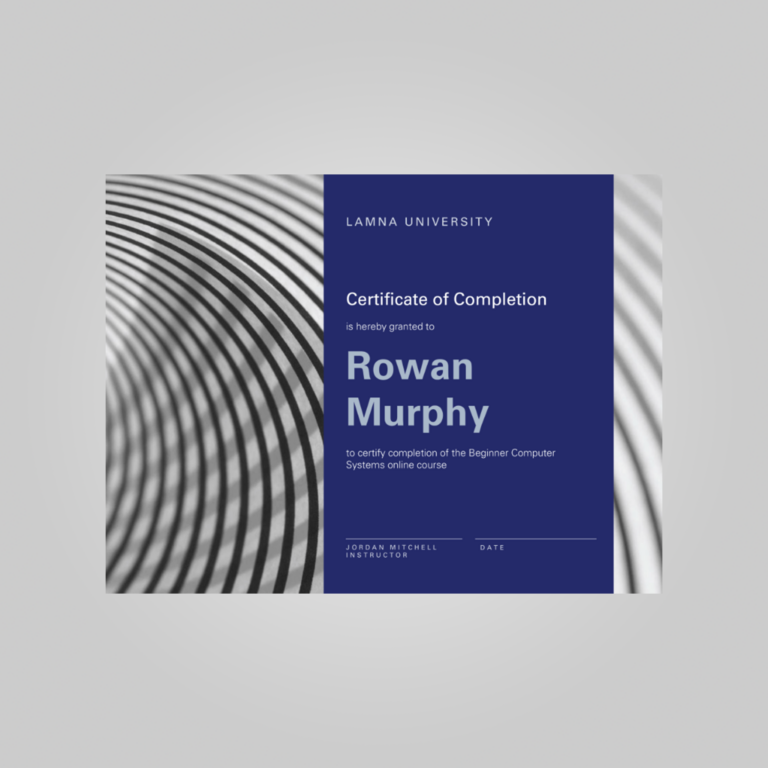 This modern certificate template can work in Powerpoint.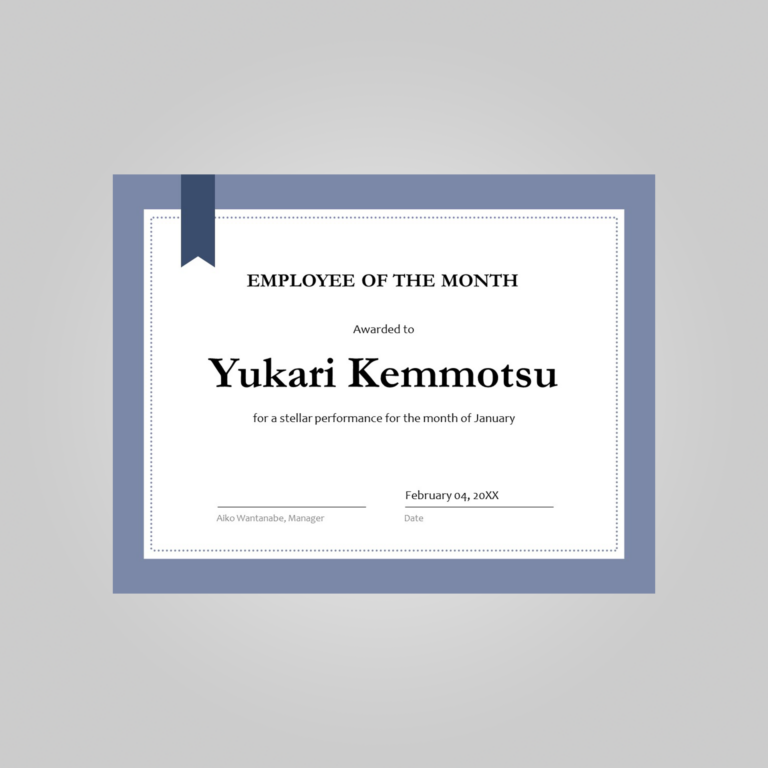 You can use this simple template to showcase an important employee.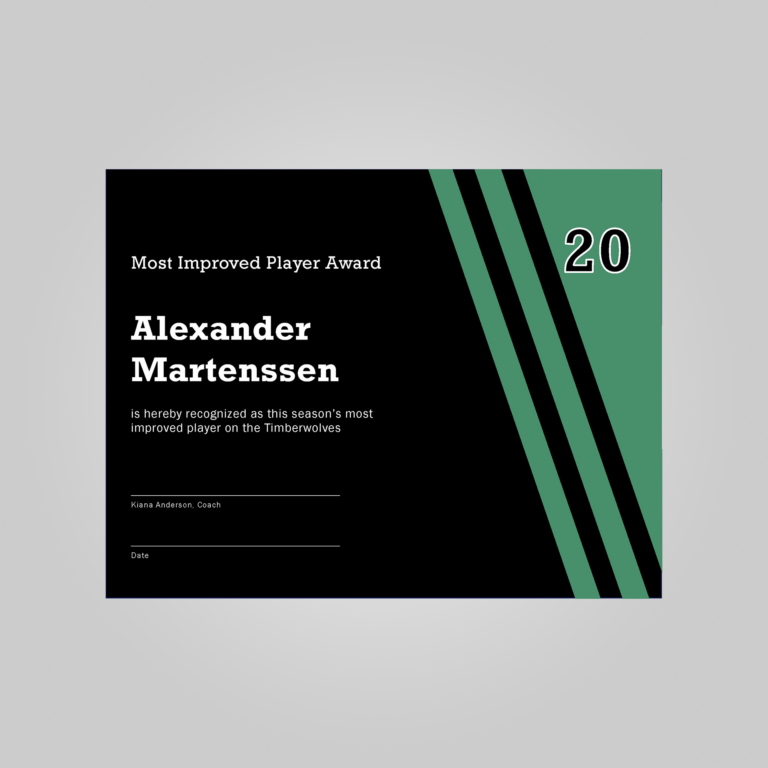 This template has been created for sports or work teams, so you can showcase a player or the best employee.
School certificate template gallery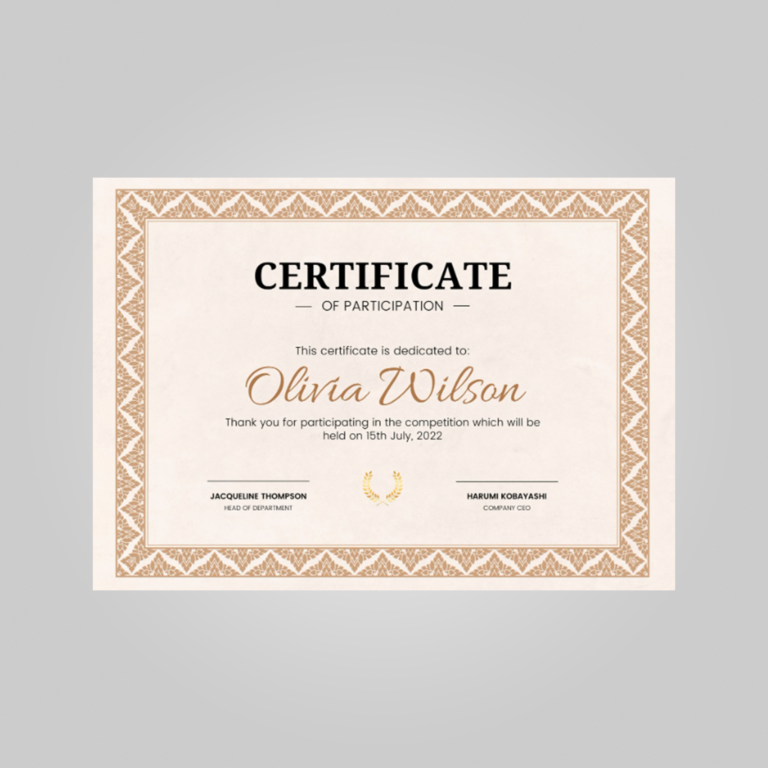 The elegant frame of this participation certificate template gives it a very formal vibe.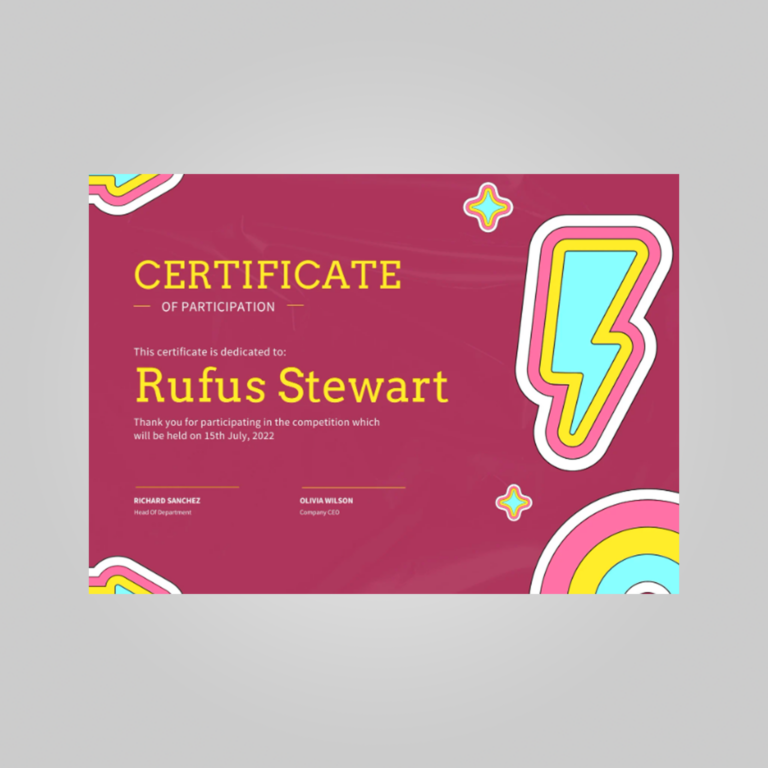 This energetic template will stand out from many others on the wall of your customer or student.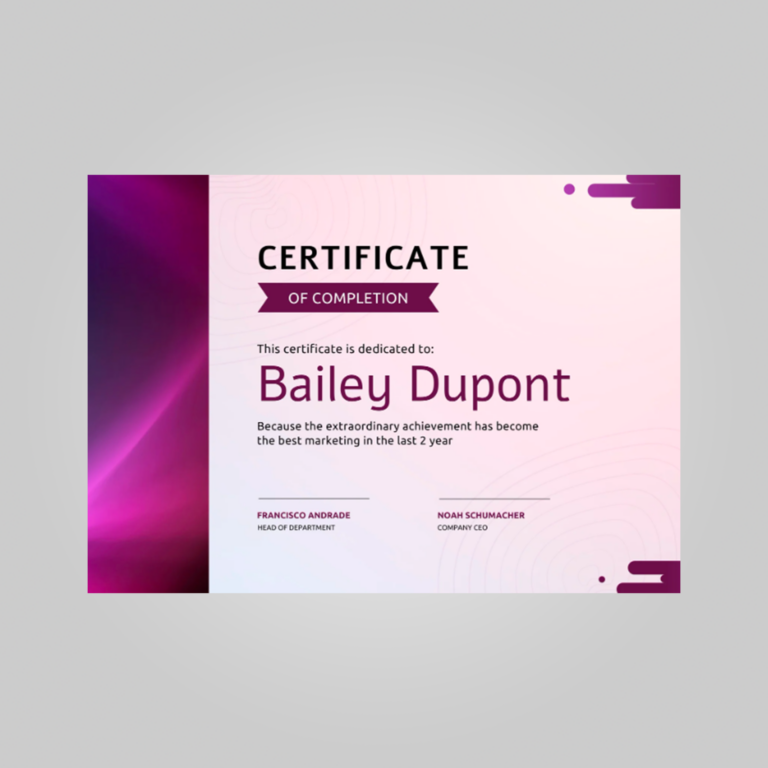 Purple visuals of this certificate template draw the attention of users and create a compelling document.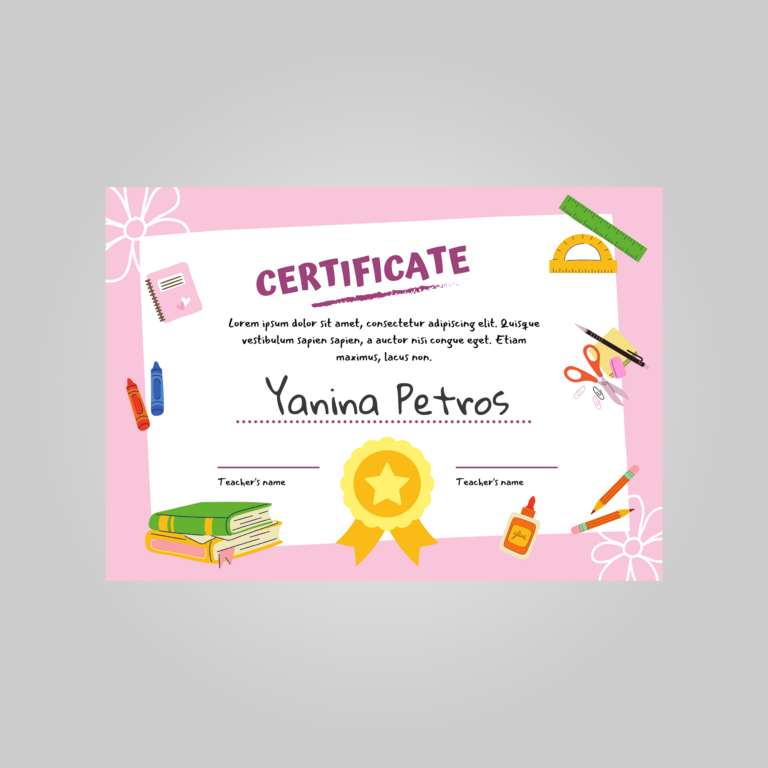 This colorful certificate template works for preschools or elementary schools.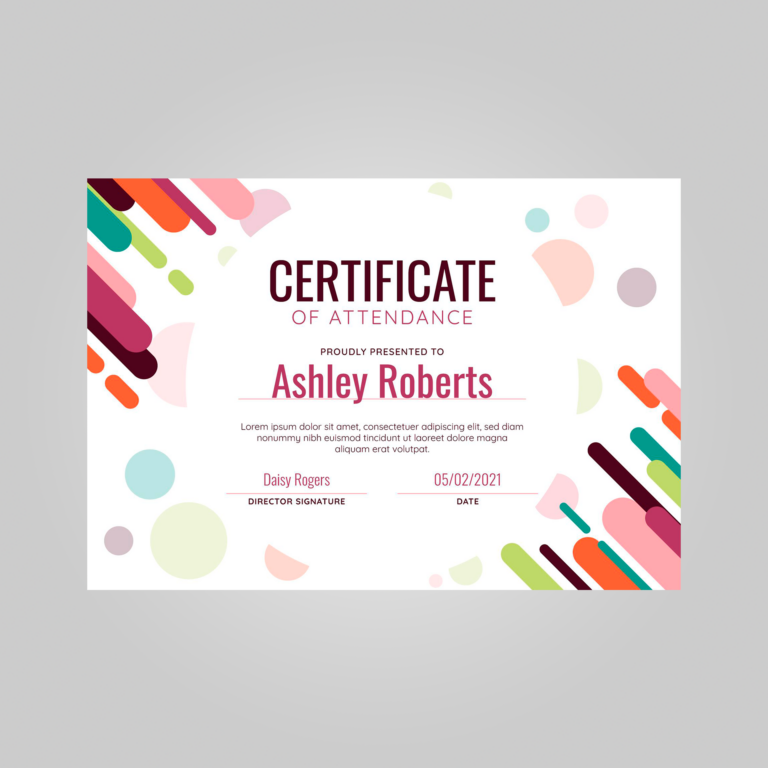 You can use this template to design fantastic graduation or attendance certificates, on any occasion.
Award certificate templates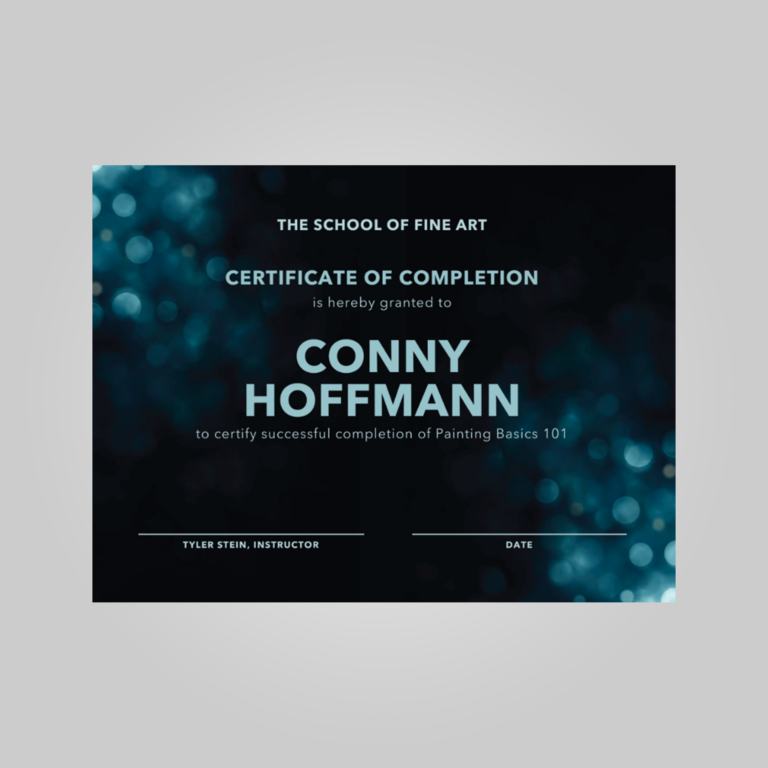 This elegant certificate template works well for any course or school and can be edited in Microsoft Word.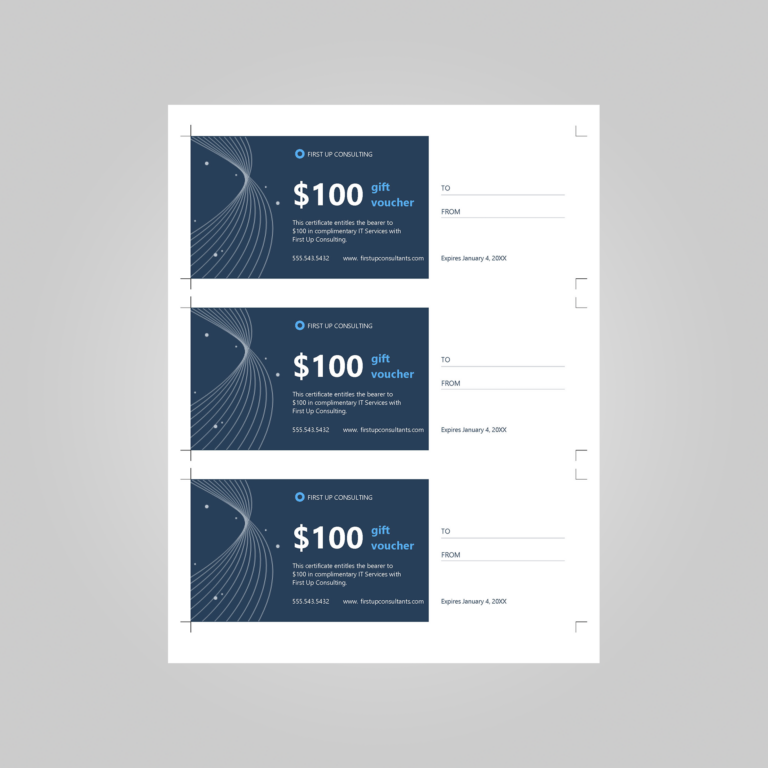 This technology gift certificate template can be easily used by any organization.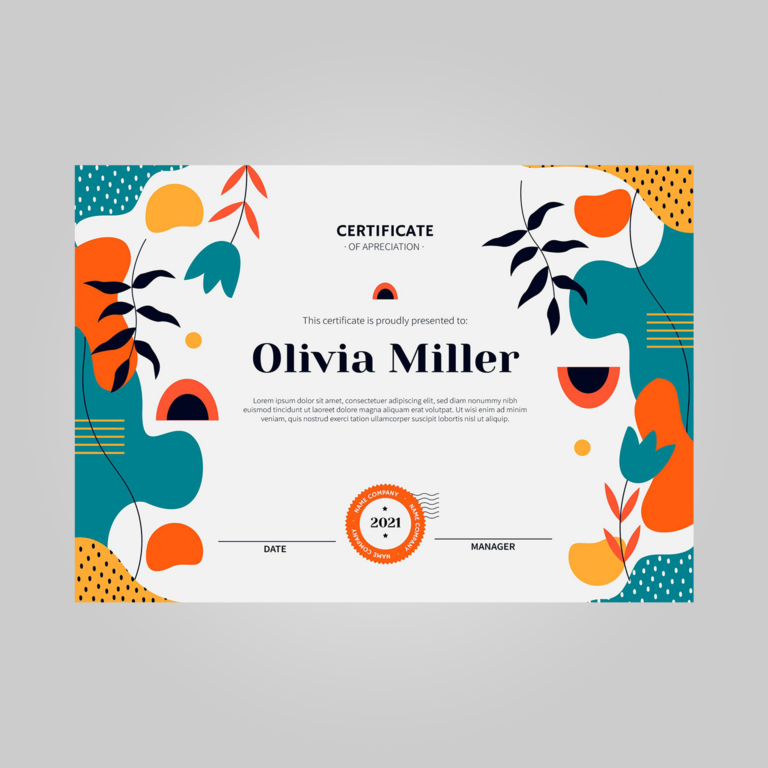 This colorful template is very friendly thanks to floral motifs – and you can print it using CMYK.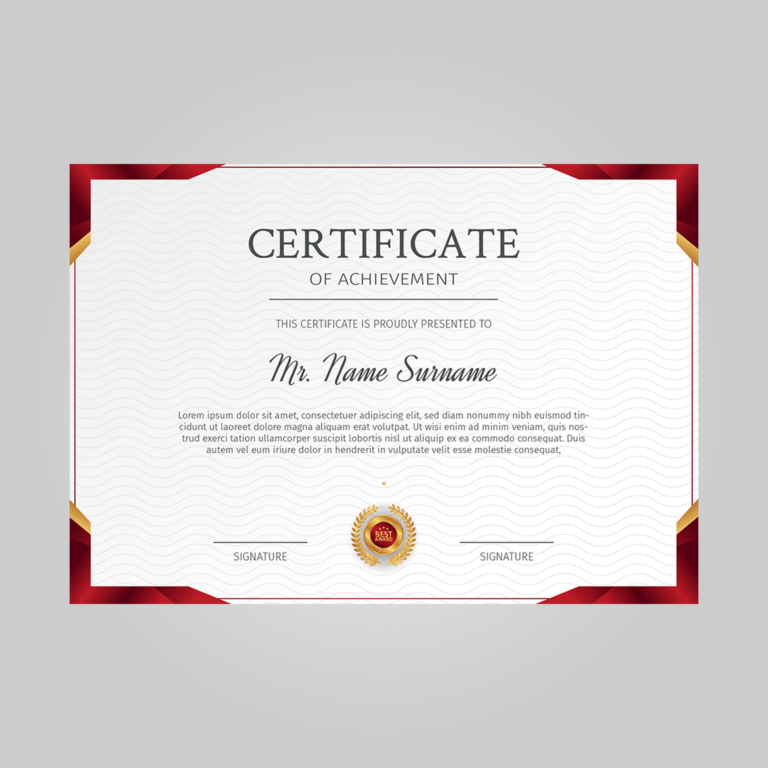 This very elegant certificate template will be sure to attract the attention of any organization.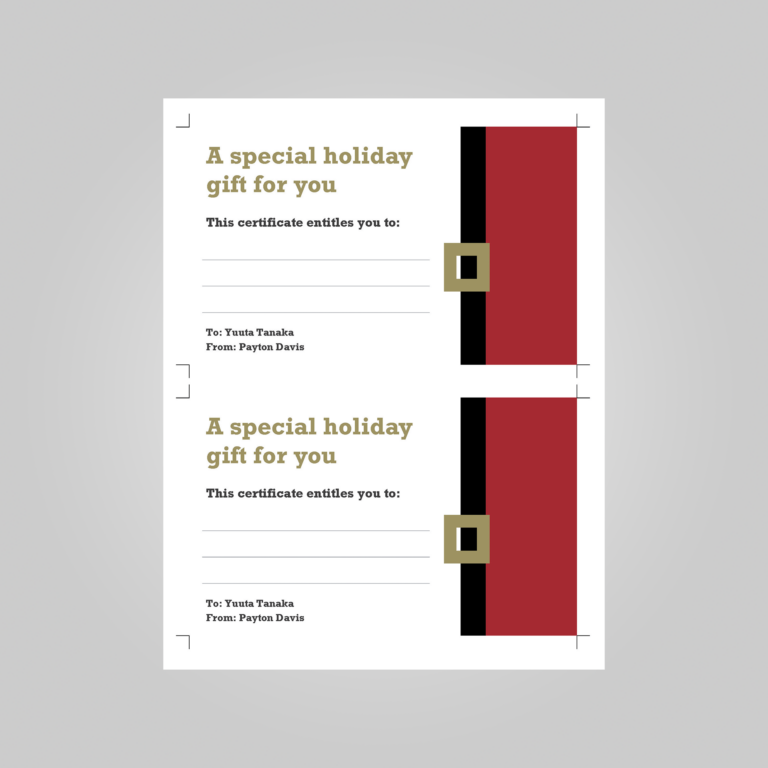 You can use this certificate template for Secret Santa rewards and award games in your office.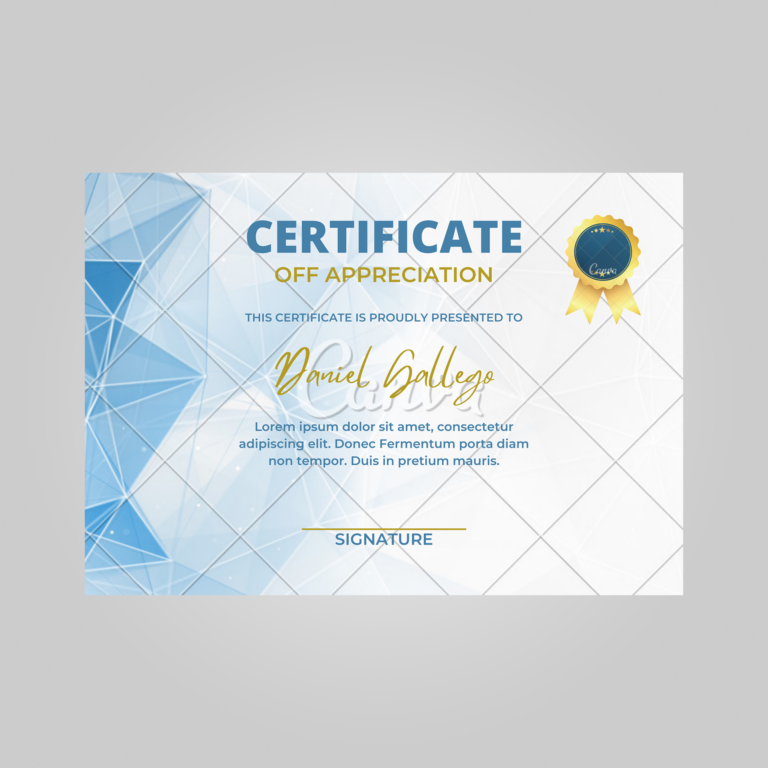 Neutral colors and place for a reward ribbon make this certificate template look very calm and balanced.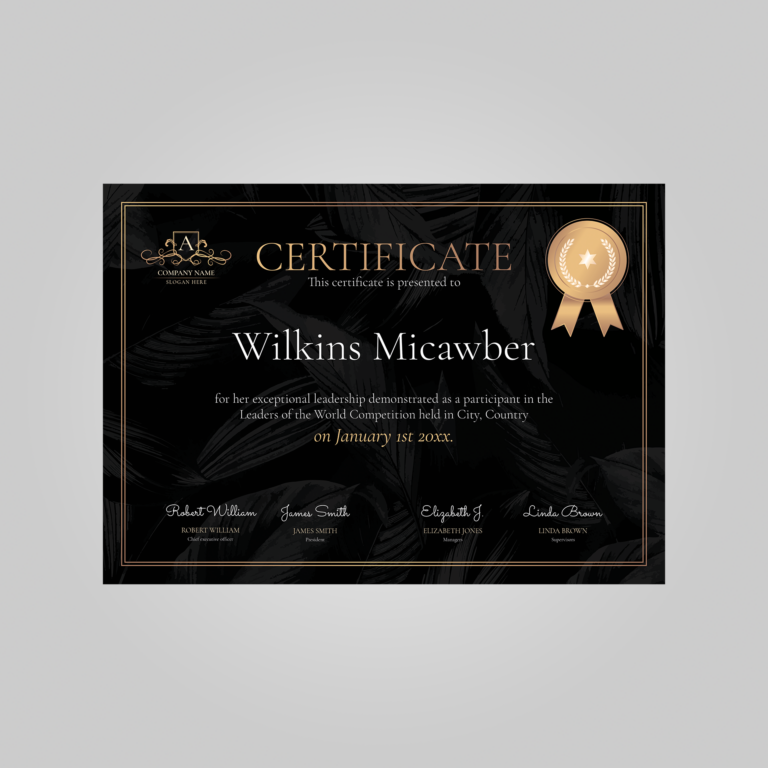 This dark template draws the attention of anyone – you can use your own logo to customize the layout.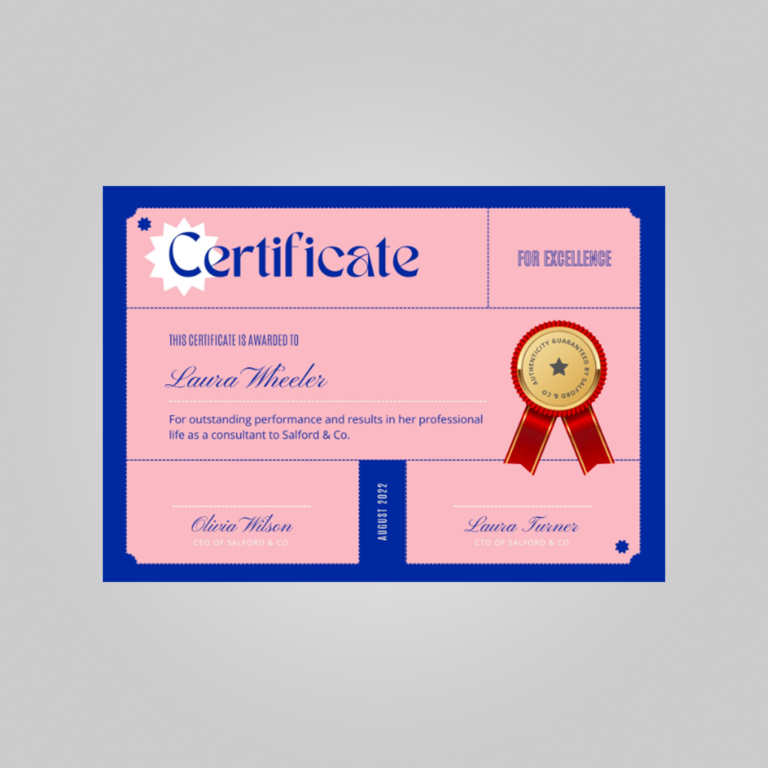 The pink and blue layout colors make this certificate templates seem as if it's addressed towards children, but in Canva you can edit the colors yourself.
Free certificate templates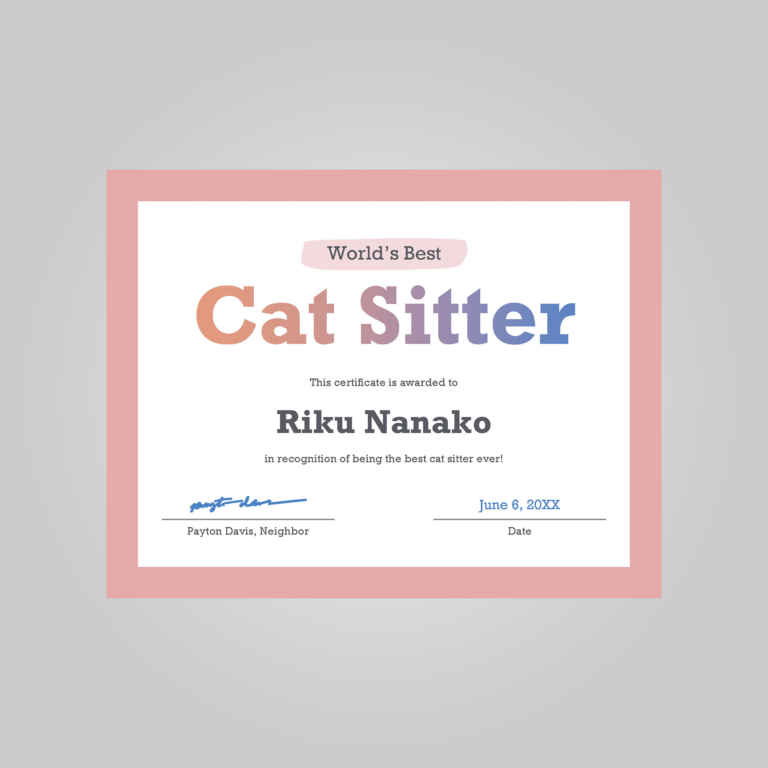 This simple certificate template works well with any event and can be used by people and companies.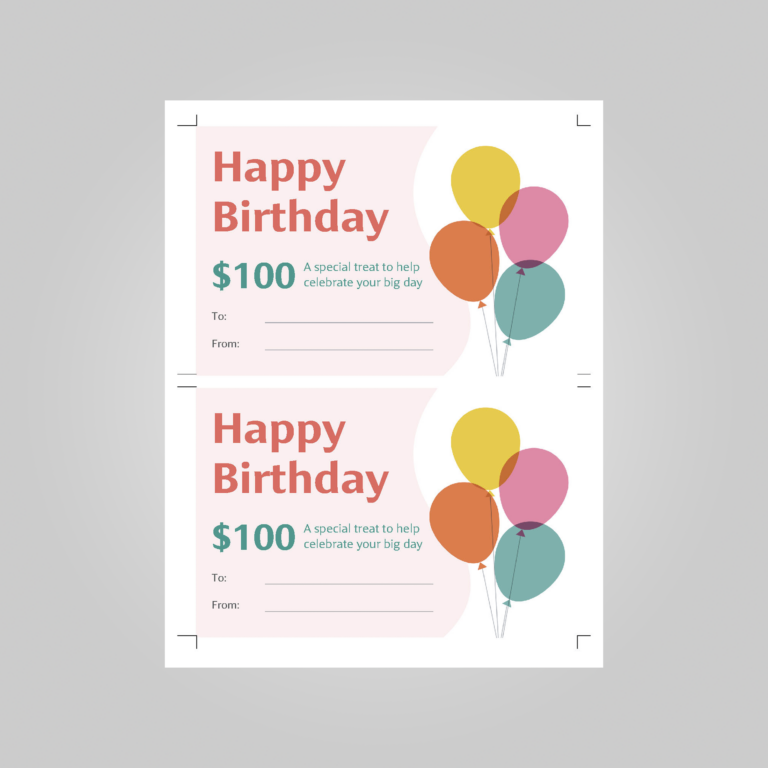 The balloon motif makes this certificate look friendly and positive.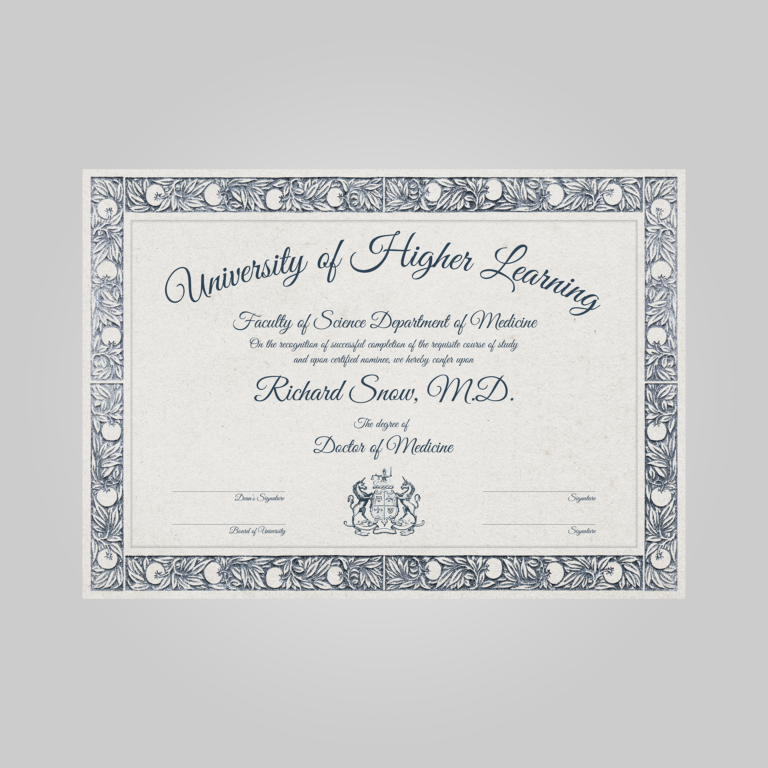 This exclusive certificate template is styled after a diploma – printing it on cardboard paper will make it look fantastic.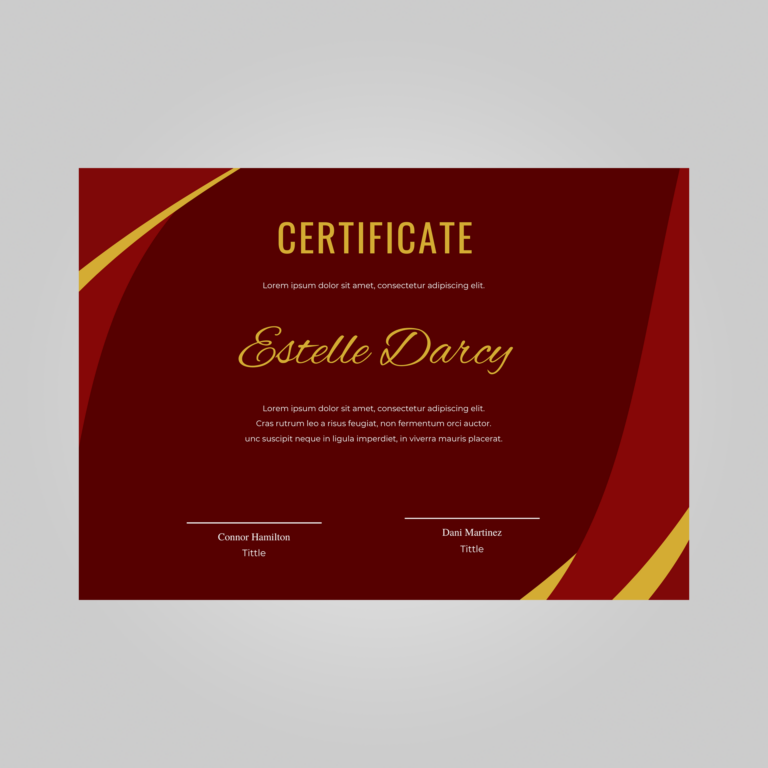 Certificates made using this free template will look very elegant.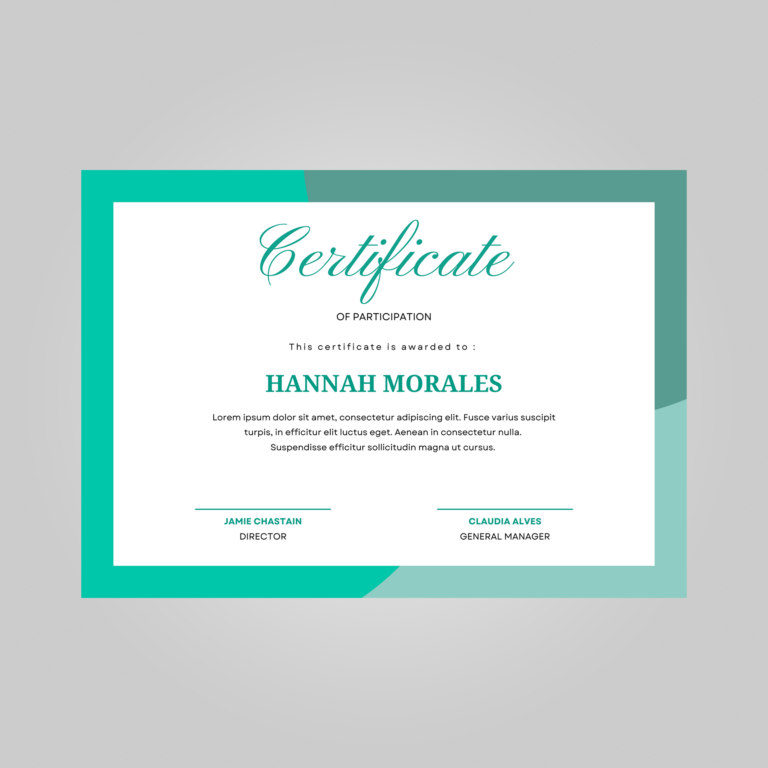 White and green colors of this certificate make it look perfect for medical or health-related courses.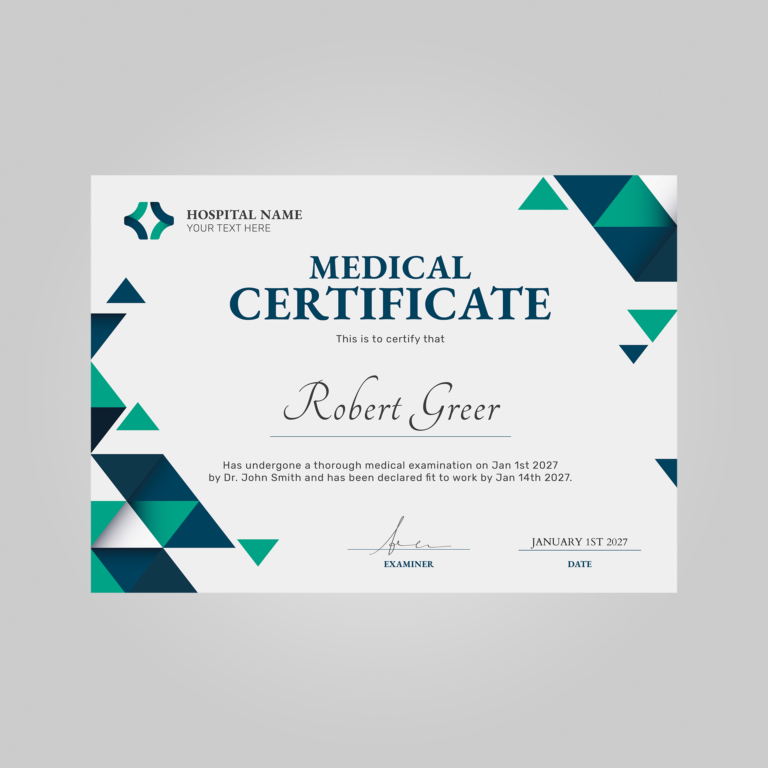 This elegant certificate is both modern and neutral thanks to the triangular motif.
You may be also interested in:
How to Design a Flyer in a Few Simple Steps
School Brochure Design – Helpful Tips and Awesome Templates
Brochure Design Tips and Tricks