MENU
What Is Epub? The Complete Guide
EPUB (Electronic Publication) is a popular open-standard file format for digital books, documents, and other publications. It is reflowable, which means that the content can adapt to different screen sizes, orientations, and resolutions automatically. This means that e-books using this file format can be read on a wide range of devices, including e-readers, smartphones, tablets, and computers.
EPUB files have the .epub extension and are essentially a collection of HTML, CSS, and media files (such as images, audio, or video) that are compressed using the ZIP format and bundled together in a single package. This structure facilitates navigation, allows for customizable styling, and supports embedded multimedia content.
Even though the ePUB file format sounds great, it's not the only book format you can display on your electronic devices. You can also try to use online book maker to create books with stunning visuals and interactive features, that are easily to share.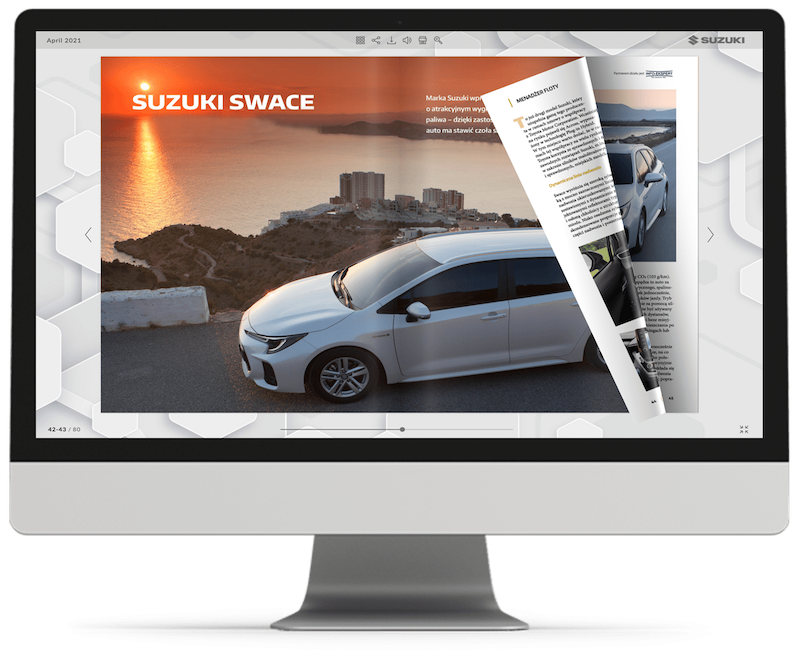 In the digital publishing industry, the EPUB file format is widely used to publish your ebooks, magazines, and other written content. Most dedicated e-reader devices, including Amazon Kindle, Barnes & Noble Nook, Kobo, and third-party Android devices, as well as various e-reading apps for smartphones, tablets, and computers, support it.
How can I open EPUB files?
If you're using ebook readers, most dedicated e-readers, except for older models of Amazon Kindle, natively support the EPUB format. You can transfer EPUB files to these devices via USB or by downloading them directly from an online bookstore.
If you want to open your EPUB file on a mobile device, most systems come with native support for EPUB file format. Apple Books and Google Play Books can easily open EPUB files. If you want to try out third-party apps, you can try a free ebook reader like Moon+ Reader or Aldiko.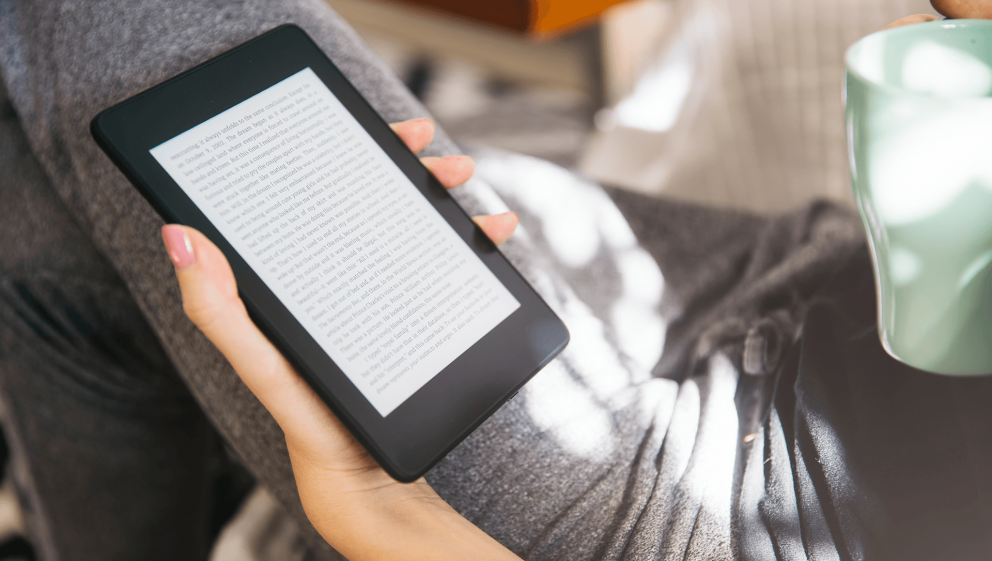 If you want to read EPUB files on a computer, you need to install a dedicated program. One great example is Calibre. It is a versatile and powerful e-book management software that supports EPUB files and can also convert between various e-book file formats. What's more, it is open-source, which means that it is absolutely free, and will be actively developed.
Another free EPUB reader that works for both Windows PC and Mac OS is Adobe Digital Editions. It can be used to download and purchase files in EPUB or PDF file formats and is also available for free. Other ebook readers for Windows and Mac OS include FBReader or Sumatra PDF.

What is an alternative format to ePub?
In the past, Kindle devices prioritized the use of their proprietary MOBI file format. However, there has been a recent shift as Kindle devices are now compatible with EPUB files. While MOBI and EPUB formats share many similarities, MOBI has limited support for interactive elements and multimedia content.
Other ebook file formats include AZW (Still used by Kindle), LIT, and FB2, but the most popular file format for e-books is PDF.
PDF, unlike MOBI or EPUB, is not reflowable – a PDF page should look the same, regardless of the device it's viewed on, and it is identical to the printed-out page. This makes this e-book file format great for previewing print files, granting it a fixed layout… but it makes these hard to open on mobile devices.
Fortunately, you can easily improve the reading experience on mobile devices and add interactive features. You can achieve this with Publuu's HTML5-enabled flipbooks like the one below:
Publuu's online ebook example
View more online book examples

PDF files retain a fixed layout, which can be difficult to navigate on small screens, but converting them to flipbook format makes them easier to view and read on a phone or tablet.
Compared to static PDFs, HTML5 flipbooks can also include interactive elements such as embedded audio, video, animations, and external links, providing a richer and more immersive reading experience.
With realistic page-turning animations, HTML5 flipbooks from Publuu can simulate the look and style of a physical book, making reading more engaging and enjoyable. You can even run your own digital newsstand using Publuu's flipbook system.
HTML5 flipbooks can also be easily shared and embedded via a web link or embedded on websites, blogs, and social media platforms, increasing their accessibility and reach. PDF files usually need to be downloaded before they can be displayed, but by converting to flipbook format, you can read your eBooks in the Publuu's cloud.
Which is better PDF or EPUB?
Both PDF and EPUB file format have their own advantages and disadvantages.
In general, PDFs have fixed layout. This means they maintain their original formatting and layout, regardless of the device or screen size. This makes PDFs ideal for content where precise formatting and design are crucial, such as technical documents, graphic-heavy books, such as comics, and academic papers.
These days, PDF is the standard digital publication format – it can be viewed in many internet browsers, and it's easy to convert various documents to PDF.
However, the EPUB file format is still popular, especially on e-ink devices, which are very energy efficient and don't emit light. Since EPUB is based on HTML files, it's still reflowable and easy to adjust to smaller screens. It's ideal if your content is text-based and needs to work better with mobile devices.

What is the disadvantage of EPUB?
There are some issues with such files: unlike PDF, EPUB is not good with content that relies on a complex layout. It poorly displays technical documents or graphic-heavy publications, like many magazines. For many publication types, it's better to use Publuu to publish business magazines – but many magazines on our list do have their EPUB versions too.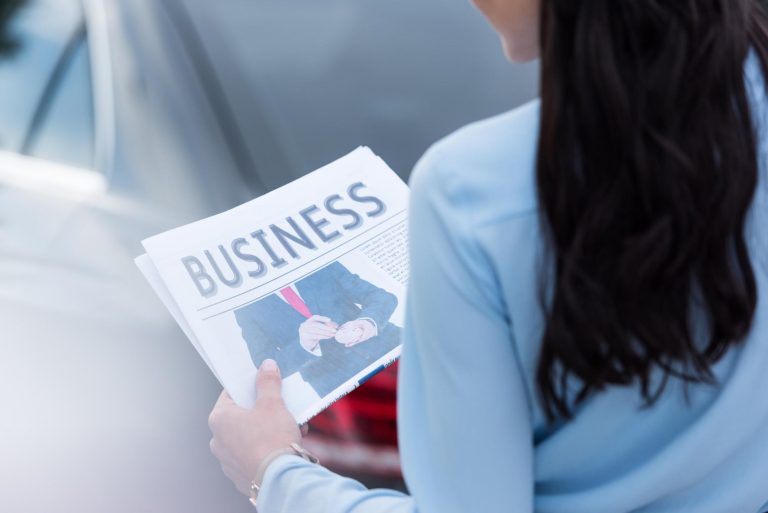 Is it worth converting PDF to EPUB?
If the e-book is mostly text, converting PDF to EPUB file format might allow you to read it on an e-reader. Opening epub files on a mobile device is simple and intuitive.
However, for something like a magazine, technical manual, or a comic book, you will lose a lot of content. In general, it's best to use converted novels or short stories, which do not use a lot of graphical elements.
Is there a way to convert PDFs to EPUB without losing the original formatting?
Converting PDF files to EPUB while preserving the original formatting can be challenging, as PDFs have a fixed layout, while EPUB files are reflowable and adapt to different screen sizes and devices.
It's probably best to use software like Calibre or Adobe Acrobat Pro to convert PDF into a Word document and then convert these files into ebooks, with an EPUB file extension.
​
Are EPUB files printable?
EPUB files are primarily designed for digital reading and are not optimized for printing. They have a reflowable layout, which means the content adapts to the screen size and resolution of the viewing device. This feature makes it difficult to maintain a consistent layout when printing an EPUB file.
You should use an app like Calibre and convert this file into something with a more legible layout to avoid facing a wall of text. Most EPUB files have embedded fonts which should make conversion easier!

Is it safe to download EPUB books?
In general, most ebook formats are safe for you to use. An epub file would rarely contain a virus or spyware – but it's good to take necessary precautions. Download ebooks from trusted sources, check for DRM (Digital rights management) to confirm the work's legality, and avoid unknown formats (for instance, check whether the zip file contains e-books and not unknown content).
Summary
The EPUB file format offers a versatile and reader-friendly solution for digital publishing, but it is not universal. Its seamless nature, support for multimedia and interactive content, and compatibility with a wide range of devices make it an attractive choice for publishers and readers alike.
However, it is important to bear in mind the format's limitations and challenges, such as inconsistent rendering and limited support for complex layouts. Therefore, you can complement the advantages of the EPUB format with, for example, flipbooks from Publuu. If you offer content that requires multimedia and graphics, and you want it to be viewed on mobile devices, Publuu is the best solution for displaying PDFs.

You can also be interested in:
How to become a better writer? The 101 Guide
Self-publishing – all you need to know