MENU
The Best Document Tracking Services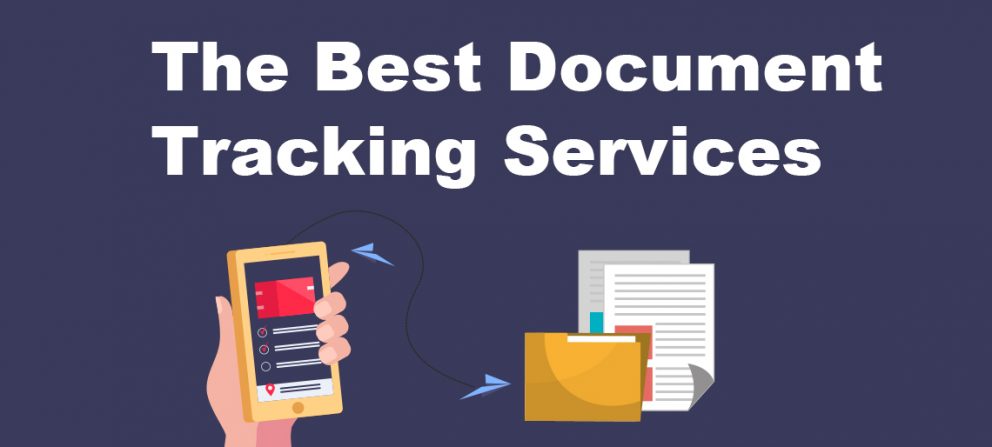 In the digital era, document management software with document tracking option has become an increasingly crucial component of every corporation. Instead of rows of file cabinets, document management systems produce an electronic archive that is accessible and editable by any user with the appropriate permissions.
Document management software enables you to easily arrange your digital documents and convert old paper records to digital format. Due to the abundance of alternatives on the market, we conducted extensive research to determine the best software for different sorts of organizations. We evaluated elements such as hosting possibilities, search capabilities, and scanning options while making our decisions. If your small company need a document tracking services, this article will assist you in selecting the best option.
What Is Document Management Software With Document Tracking Option?
Document management (DM) software includes many features and functions, some of them are vital to the efficient operation of a corporation. Numerous small to midsize companies (SMBs), including law firms, creative firms, and media and publishing organizations, want to go paperless and are seeking for the perfect solution to help them do so. Businesses create a significant amount of data regardless, so selecting a scalable and trustworthy data management solution is critical for optimizing and automating procedures.
For SMBs, an effective DM system may result in improved overall performance for a variety of reasons. The most fundamental purpose is to have a location for storing and organizing papers. A DM system may also manage version control, workflows, access restrictions, backup, data security and…track views of your documents. It serves as the foundation for storing, safeguarding, and exchanging a variety of corporate documents. Classification of data is another DM tool that may fundamentally alter how your business maps its operations. With so much power, it's unsurprising that global revenue projects for documen management (DM) and enterprise content management (ECM) systems are continually increasing.
The Best Document Tracking Services Softwares For 2021:
Publuu is a cloud-based platform for the modern company that enables produce, organize, and monitor all of their business documents in one location through Flipbook PDFs.
Publuu – one of the best PDF documents tracking system in real time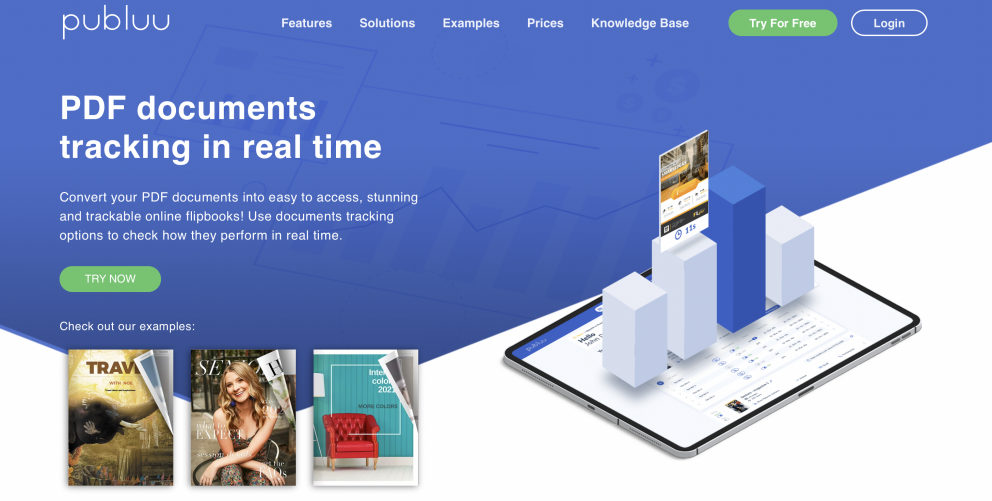 Flipbooks are an effective file format for online sharing of PDF documents. Flipbooks appear amazing on all types of displays, with great visual effects of turned pages and rustling paper noises. Additionally, they are a very convenient way to view a PDF file and share it with other users online.
Publuu is a user-friendly application that enables you to convert your PDF files with a single click. Additionally, you may change the file by adding hyperlinks, embedding picture galleries, or mp3 sounds, all of which will be accessible to your viewers when you share the papers. There is no extra software required — everything is handled entirely inside your browser. You may quickly distribute PDFs by creating a simple link or URL to your document on the Publuu website.
With publuu you can create sales brochures, employee training manuals, meeting notes, and proposals – in fact, any document used in the office. Make your papers more interactive by using YouTube videos, spreadsheets, SlideShares, audio files, GIFs, Dropbox files, site articles, and social network postings.
Additionally, you may password-protect your documents before to sharing them. This restricts access to it to those to whom you've supplied the password. You may change or deactivate your password at any time.
When you're ready to distribute your PDF flipbook, you may generate a trackable link. Once shared, your trackable link will offer you with information on how often it is visited and how much time is spent on it. Additionally, Publuu enables you to share multiple trackable links for each recipient or group you wish to track. This is one of the useful things which differentiates Publuu from other document tracking technologies on the market.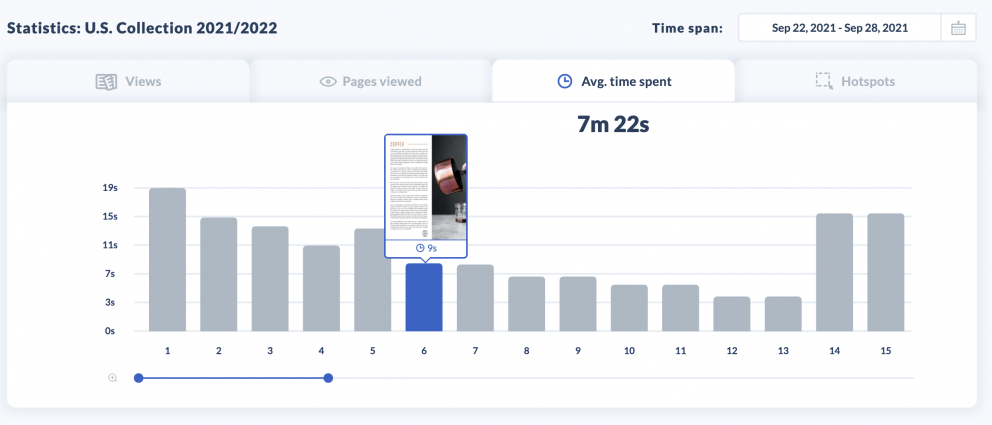 Critical feature is the ability to track the PDF documents you post online — you can see how many people saw your pdf, if they clicked on the tracked links to your documents, and which pages in your PDF files are most commonly seen.
What you can do with document tracking services provided by Publuu:
Checking number of views in selected timeframe.
Checking how many times each of your flipbook's pages was viewed.
Checking how much time vistors spend od each of your flibook's pages. In addition you can check avarage time for each page.
Checking avarage time spent on each page.
Rubex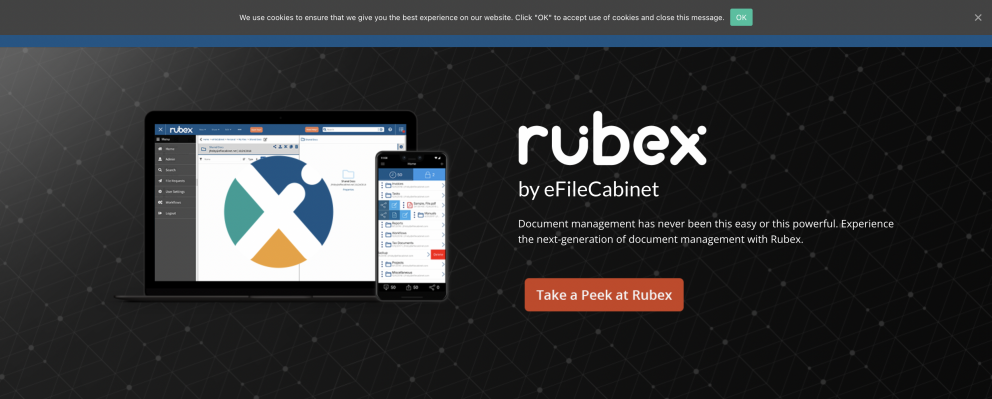 Rubex by eFileCabinet Online is a cloud-based solution that enables remote workers to join in from any computer with internet connection and access the same functionality as employees in the office. Indeed, Rubex by eFileCabinet was previously named the finest document management solution for firms with a remote staff. It has a powerful mobile application that grants access to all saved files. The system has a conventional cabinet-folder file organization and includes numerous methods for document retrieval. Rubex by eFileCabinet Online is offered in three different price plans, each with its own set of features and storage requirements.
SalesHandy

SalesHandy is a Sales Engagement Platform that includes capabilities like as email tracking, email scheduling, mail merge campaigns with automatic follow-up, link tracking, and detailed prospect engagement statistics. Along with email monitoring, SalesHanddy also supports document/email attachment tracking.
Real-time notifications when someone opens your document, the ability to track the precise location from which the prospect opened it, password protection, the ability to set expiration dates, and the ability to see which documents are performing the best all make SalesHandy an excellent tool for salespeople looking to craft their sales pitches and increase conversions.
Attach.io

Attach is another document tracking solution on the market, and it, too, is largely targeted at sales and marketing professionals. Attach enables you to learn how your clients engage with your material, enabling you to choose when to follow up and adjust your pitch for optimum effect.
Users may see in real time when any of their files are accessed, including PDFs, Word documents, and PowerPoint presentations. Useful metrics such as when an attachment is viewed, who opened it, which sites the receiver visited inside the attachment, which links they clicked, and so on.
Additionally, salespeople may be notified when their papers are not opened, allowing them to follow up with prospects and remind/nudge them to take action. Attach's new interface with Salesforce enables it to deliver interaction and information about your viewers straight to your Salesforce CRM.
Digify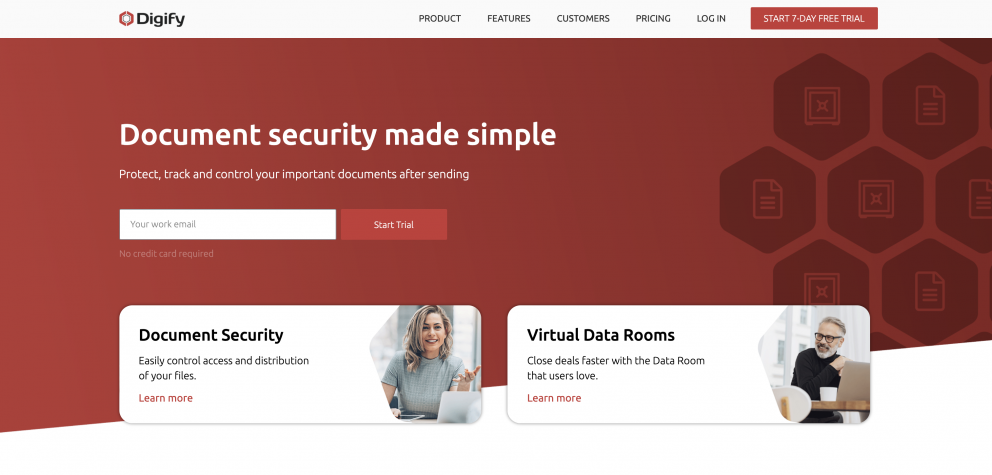 Digify is a cloud-based virtual data room solution that is suitable for enterprises of all sizes. The platform centrally manages data encryption, access control, rights management, dynamic watermarking, and document tracking. With document tracking option you can find out who's accessing your files and data rooms as well as the frequency, duration, and location of access. Iquite Important is that document tracking provided by digify works in real time.
Digify allows users to construct an endless number of data rooms for various projects, and receivers may access them through browsers without the need for a plugin. Owners of data rooms may assign invited individuals to co-owner, contributor, or viewer roles using role permissions. Additionally, owners may rearrange data according to an index and specify limits of access that act as a built-in NDA.
DocSend

DocSend is another document tracking software with document for every one who want to track documents. It's aimed particularly at sales and marketing organizations. DocSend offers salespeople with significant insights into the sales content they send and a complete picture of how prospects interact with their sales material. It's very compIt's very comprehensive document tracking software. Instant 'read' alerts and page-by-page statistics let you know when your sales presentation is accessed, shared, and where prospects spend the majority of their time. DocSend enables sales teams to have the appropriate discussion with the appropriate person at the appropriate time and to do business more effectively. DocSend's interesting feature is that it allows users to make changes to their documents even after they've been delivered. You may create passwords, disable access, amend download rights, and edit documents if necessary to correct typographical mistakes or other issues.
DTS – Document Tracking Services

Document Tracking Services (DTS) is a web-based program that enables small enterprises, public/private educational systems, and the real estate sector to generate, amend, and track documents. DTS is a web-based program fully removes the need for faxing papers; increases staff scheduling flexibility (customers may access from anywhere); and ensures complete responsibility for monitoring their documents/reports. DTS is developed in such a manner that it streamlines the time-consuming procedure that users confront when preparing a large number of papers that must be approved by many departments; regulatory boards, or agencies. It's provide great tracking service for everyone who looking for simple and secure solution.
Conclusion
Here is the list of the best document tracking services for 2021 and 2022, no doubt Publuu.com stands out among the rest as the best document tracking service, sharing documents in the form of PDF flipbooks.
You may be also interested in:
Tracking Your Flipbooks
How to send documents securely over the internet?
How to Embed a PDF in HTML?
How To Share a PDF as a Link?