MENU
How To Publish an Ebook?
In 2020 the book market changed for the worse – ebook publishing has, thanks to all the lockdowns and closing down the bookstores become a really influential branch of publishing. Not that many years ago, ebooks were a mystery, but today the world is open to publish anything you want to! With the rise of book maker online tools, producing and formatting your ebook has become more accessible than ever.
If you want to publish an ebook, whether the first tome of your epic fantasy novel series or a guide to your business, you can do it very easily these days. Read on if you want to learn more about ebook publishing! In this article, we will explain how can you self-publish your ebook, what is self-publishing, and what publishing platform you can use to create an ebook and present it to the world.
Why publish an eBook?

We live in a technological age of digital information and we have come a long way since the time the first book was created. Now, if you want to publish a book, you can do so with ease. Your ebook could be fiction, a comic book, or simply a how-to manual. Many companies publish eBooks to add value to their business, and you may want to share your ideas with the world as well. Self-publishing is simple, yet profitable endeavor.
Ebooks are simple to create and distribute. Self-publishing an ebook is something you can do yourself, but having an editor, even if it's a friend, is always a good idea. You no longer need to send your manuscript to a publisher and wait for the whole publishing process to end – just upload your ebook and it's ready to go. If you need to be professional when you publish your content, you probably need to work harder, but it isn't that difficult for a single person.
The process of publishing an ebook these days is simple, user-friendly, and often only takes a few hours of your time. Marketing your self-published ebook can be a real problem, though.
It is also completely free to publish an ebook. Amazon and the majority of its competitors require no financial investment from you. You can publish an ebook for free and even give it away for free if you want to.

If you want to make money off your ebook, you can hire an editor and get good graphics, especially for the cover – but you can also design them yourself.
You are not limited to a single region or country when publishing your ebook. You can reach billions of people if you publish your content in international languages like English, Spanish, or Chinese. You save money on distribution, and ebooks have a low carbon footprint because you don't have to distribute your content, and you don't have to use paper or chemicals to make ink.
Many people make money by selling ebooks. Writing a book can be difficult, but once you've written it, rewritten it, corrected errors, assembled it, and found illustrations… you can profit from it for years after you publish it. Ebook sales usually work as royalties, letting you earn money even as you sleep. You retain the right to create and can do so without interference.
Many bloggers, entrepreneurs, and online business owners promote themselves using ebooks. You can publish an ebook containing business advice for your industry and link it to your blog posts or website, allowing your good advice to promote your platform. Many businesses, for example, will provide a free ebook download in exchange for signing up for a marketing list.
Self-Publish with Publuu
You can self-publish your ebook using the beautiful flipbook format from Publuu. A flipbook is an innovative format of an e-book that resembles a real book with effect of flipped pages. You don't need any app or special software, just a web-browser to view Publuu-enhanced Ebooks.
With our user-friendly flip books, you can effortlessly turn your PDFs into fantastic flipbooks. You don't need to master any website, and just impress your visitors or prospects with a beautiful experience of smooth-turning pages and interactive features unavailable in print.
Publuu's ebook example
You can publish your ebooks in your virtual bookshelf for free and use the multimedia to link it to your blog.
Finally you can use Publuu's ebook tracking option to check how your ebooks perform in real time. It allows you to see how much time your readers have spent on each of your ebook pages and which was the most popular one.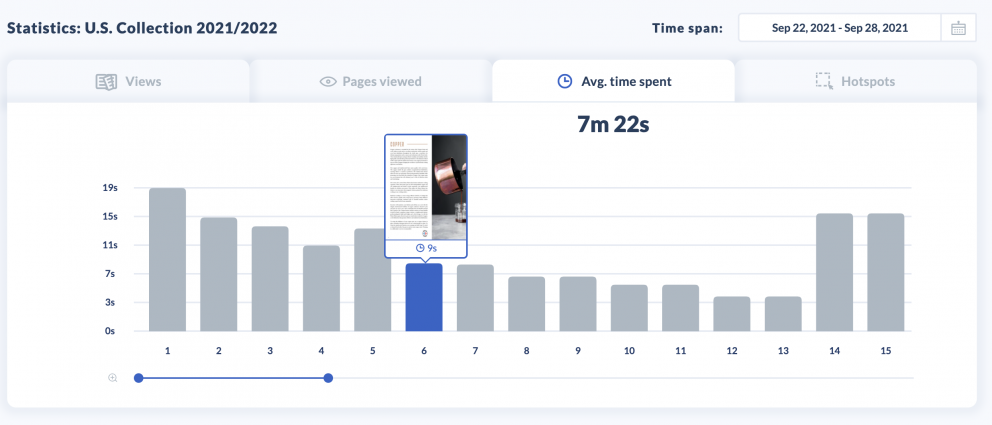 How to publish your ebook
Obviously, the first step in publishing your book is to write it. This might or might not be hard – writing a novel can take years, but if you are thinking of creating an ebook as a promotional tool, it can safely be a couple of pages long, especially if it contains useful practical advice. It needn't be expensive or contain a lot of graphics, but if you're sure that it's well-written you're golden!
Once your text is ready, find at least one person to take a look at it. This doesn't have to be a professional editor or proofreader, but it should be a person that can find and spot mistakes. You need an opinion of someone else, an independent person, if only to point out a thing you might have missed. If you already made some money from self-publishing, consider investing some of them into professional editors or spell-checkers.
Find art – you can commission it from an experienced (or novice) artist, use ready stock art, design it yourself or use public domain photos. The last option might look cheap but if you know a thing or two about using effects or image manipulation, you can transform the pre-made cover into a real beauty. Don't forget about the importance of fonts and decorative elements – they can make your cover really stand out! You can ask someone else to help you out if you're not comfortable with designing cover art.
You also need to work on the layout – if you want to publish your ebook in PDF rather than on Kindle Direct Publishing or using other e-book readers, you want to be competent using software like Microsoft Publisher or InDesign. Even beginners can try using Microsoft Word to create a good-looking ebooks, but once you start self-publishing professionally you could get a more professional ebook software.
Create a Sales Funnel when Self-Publishing
A sales funnel is a method of guiding potential consumers into the purchase your product and eventually converting them into paying customers. If you utilize the self-published ebooks to attract new consumers to your product, creating such a funnel like this will be child's play. A self-published ebook may be an excellent method to generate high-quality leads.

Your e-book should have a clear and precise advantage that is stated directly in the title, as well as a strong call to action at the end. A basic ebook funnel consists of two steps: a download page with a free download offer — and a thank you page with an offer to update the book to a more advanced, paid version.
People's e-mail addresses are the price they pay for your e-book. You may then send them notifications and newsletters once you have it. It should always be your objective to convert as many of these prospects as possible into actual clients. The more e-mails you have, the better for your prospective sales.
Remember to create a circle – your blog redirects to your e-book which in turn redirects to your social media or more blog posts… with your products being mentioned anyway. People who read your advice should have a ready place to come back to more! Ebook publishing can be a great, cheap way of generating enough leads for your company or brand.
Where can you publish your eBook?
Most authors rely on KDP Select program when they want to publish their eBook – but Amazon is not the only option out there. A lot of readers on the ebook market own a Kindle, but you might to attract other customers. We can present you with a small list of top ebook publishing platform websites for e-books but you can easily try them out yourself.
Smashwords
Smashwords is an aggregator. If you upload your ebook there, it will be published on Apple Books, Barnes and Noble, Kobo and many more different retailers and library networks. Smashwords can simplify the publishing process. It takes a small cut of your gains – but you can also sell your e-books through their store as well. It's a good option to "anything but Amazon" self-publishers.
Draft2Digital
This website is one of the best eBook aggregators. They also can help you with eBook publishing, distributing your content to multiple platforms like Amazon, Kobo, Apple Books etc. They also can help you in formatting – you can use their free tools to convert a manuscript to an e-book format. Draft2Digital, however, takes 10% of the retail price, which can negatively affect your income.
Amazon Kindle Direct Publishing
It's probably the best place to start if you want to self-publish an ebook. Amazon is the motherload of all e-books, and necessary if you want to reach users of Kindle. Many people, especially in the United States, don't even know that the different sources of ebooks exist!
Unlike the other platforms, your books must be converted to the .mobi ebook format – if you want to sell comics or graphic-heavy books, you can be limited by the lack of support for PDFs. In such a case you can rely on Comic Creator or programs like Kindle Unlimited – or self-publish your graphic novel using Publuu's innovative flipbook format.
Amazon offers 70% of royalties for mid-priced ebooks from a select group of countries – mostly English-speaking ones or the Western EU. Otherwise, your royalties will be lowered to 35% – which isn't that great of a deal. In short, you should use Amazon KDP or KDP Select if you want to publish an ebook and know how to market it. It's also a great option for those who want to use the funnel and distribute a free ebook or two.
Lulu
Lulu is also an eBook aggregator, and it will distribute your book to the major retailers – including Amazon. Lulu has also a good option if you want to publish an ebook in PDF form – it can print on demand. However, this option is limited only the the United States. Unlike many other competitors, they do not offer any software useful for laying the book out. However, Lulu is free to use and offers reasonable 45% of royalties.
Kobo and/or Barnes and Noble
These two retailers are Amazon's greatest competitor. They offer e-readers and ebook stores and are present in both USA and all over the world, and their Nook or series of Kobo devices can safely compete with Amazon's Kindle.
Both Kobo and Barnes and Noble are great option for publishing your ebook if you want to have decent royalties' option. They have less restriction on your profits than Kindle bookstore, and are reasonably popular. If you know your ebook will sell, publishing an eBook through these two major retailers is always a safe option.
Print on Demand
You can create ebooks – especially ones you write in PDF format to stop being e-books. Publishing an e-book as PDF can let you use it in Print-on-Demand websites and aggregators. You can use sites like Blurb or Bookbaby to for self-publishing an e-book… but they do not necessarily allow you to host it.
Using Publuu is a better option if you want to easily publish an eBook – you can let the customers print it out at home or in copy shop, and you don't have to worry about other companies getting the hold on your content.
Apple Books/Google Play
Both Android Devices and iPads and phones have Kindle app but you can also sell your ebook directly in these app stores. Apple Books is growing rapidly among its audience, and it accounts for 10% of the ebook sales worldwide. In fact, if you're a Mac user, publishing an ebook is a part of writing it – you can upload your files directly from a free Mac editor called Pages, and sell your book almost instantly… (although you still probably need an editor!). If you aren't a Mac fan, you can use Smashwords or Draft2Digital – these platforms can send your book to the Apple Book store as well.
And if you're an Android user, you must have spotted the book section on the Google Play store website. Anyone can publish an ebook in the google store – and Google offers 70% royalties for people from many countries. Ebook publishing using Google Play lets you reach an audience of over 2 billion Android users.
Self-publishing an ebook can be a great adventure if you want to publish the book for yourself or as a promotional tool for your company, or to generate better sales. Regardless whether you want to sell your book or generate publicity in social media or just want to learn how to create publicity, ebook publishing might be just the thing for you.
You may be also interested in:
The Best Tools for Ebook Creators
How to Create an Ebook With Publuu Ebook maker?
Top Book Cover Design Trends for 2022