MENU
How to Be a Successful Real Estate Agent in 2023

Nowadays, many people want to go into the real estate business, because of the high salaries in this industry. Fortunately for you, becoming a real estate agent or broker is a relatively simple process. In addition, using effective marketing tools such as real estate flyers can help you stand out and succeed in this competitive field.
Being your own boss, meeting new people, and helping others with one of the most important events in their lives are just some of the benefits that employees in the real estate industry enjoy. Of course, you have to work long hours and strive to become a successful real estate agent, but to many people, a lucrative career is worth this hard work. One key trait good agents share is persistence and determination.
At the beginning of a career in real estate, many people wonder when they will finally start making real money. It is hard to say because success depends on the individual agent and the market in which he or she operates. For example, requirements are different in the European Union and individual countries, in the United States of America and individual states, and in other countries around the world. In many cases, you have to be a licensed real estate agent or work for a specialized company, but there are countries in the world where you can work as a freelancer without the need to create your own real estate business.

If you want to know how to achieve success as a real estate agent in 2022, you've come to the right place. Many of your questions will be answered in this article – you will learn how to be a successful real estate agent, how to use new technologies in creating an amazing real estate brochure, how to establish connections with other agents, use the available training programs, and what skills are worth improving.
How to become a real estate agent in 6 steps?
Buying and selling real estate can be a difficult and time-consuming process, which is why many people turn to agents for advice.
As a result, a good agent must be knowledgeable about both housing laws and legal issues pertaining to mortgage financing. In some countries, the profession of a real estate agent is regulated, in others, there is a national registry – which means you need to prepare yourself to become a real estate professional. Here are the five steps you must take to become a new agent.
1. Check whether you meet the requirements
In most countries, anyone can become a real estate agent, regardless of their education or work experience. This includes both recent graduates as well as seasoned professionals. In the United States, generally, only a high school diploma is required. In most countries of the European Union, no real estate license is required. However, in some EU countries like Germany and Spain, a special course must be completed. Sometimes all it takes is simply registering a company – and presenting to the local authorities or national association that you have no criminal record. In many countries such as China and France, however, you must pass an exam.
2. Check if you need a license
In many countries, a real estate agent license is not necessary to work in this profession. Consult your local government and see whether you should obtain it. Maybe you just need to register your business or just register within a national registry. A state-issued license is necessary for real agents in the United States before they can represent clients in buying or selling property and get paid for it.
In France, however, a real estate agent must have a government-issued license. The strictest EU country is probably Germany, where a licensed real estate agent requires confirmation from the city.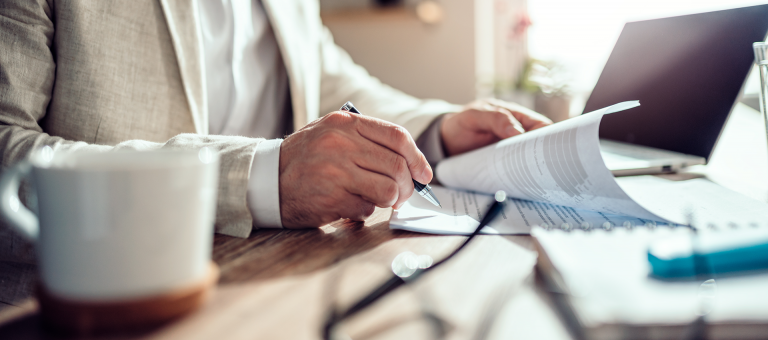 3. Take care of your education
Even if a course is not required, it is worth paying for professional training. Especially today, when there are many online courses, it is easy to pick up legal knowledge at your own pace and create your own schedule of learning. However, many real estate agents also recommend classroom courses and continuing education because they are helpful in building relationships and meeting new agents, which is very important in this business. Find a course that meets your requirements and fits your budget.
Most courses cover the basics of real estate trading and overall business practices. Some of the topics covered include non-discrimination and ethics in the business. In addition, you will learn about the rules and regulations in your country or state. As an agent, you need to know all about real estate law in your local market so that you negotiate with clients and finalize the transaction as easily as possible.
4. Pass an exam or join the registry
Finally, you are ready to sit for the exam required to earn your license. If you need a certificate of completion from a course or school, get it. Then register to take the exam with the local residential real estate board – these days, often you can do it online. You will be able to choose the exam location and time that is most convenient for you. The cost of the real estate exam varies – in the US it is about $100 (or even as low as $50, depending on the state). In Germany, the flat fee can be as much as 500 euros, and the license needs to be renewed periodically. There could be other costs, for instance, if you want an international license.
Even if an exam was not required, you sometimes have to register with a licensed real estate broker registry, especially in the UK or Austria. This might also carry some fees. Many countries can disenfranchise (remove from registry) insolvent agents, so it's worth being registered and having permission.
However, in countries such as Belgium and the Netherlands, an agent is primarily a consultant who works mainly for sellers and agencies rather than potential clients. In Italy, an agent works for both sellers and buyers. In places like this, real estate is less closely monitored because the main focus is on the brokers and companies.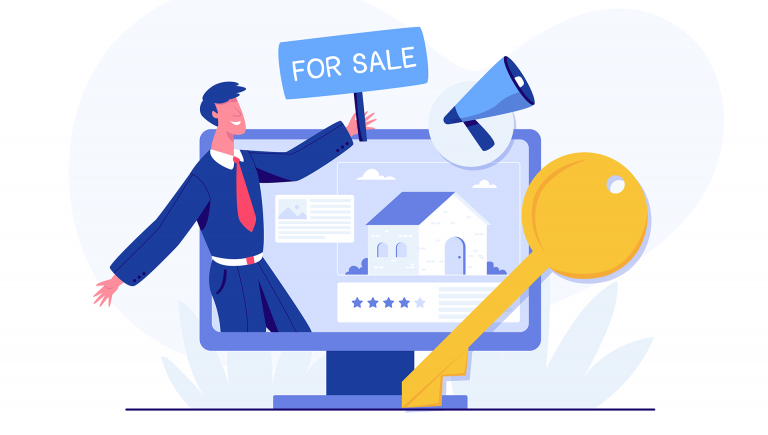 5. Gain experience
Did you pass the licensing exam? Congratulations! You are a professional real estate agent now! It's time to start gaining new leads and earning money. However, it's not always that easy. Some states in the U.S. and countries around the world require a period of apprenticeship, in which case it is a good idea to work with a brokerage company or seek open houses that accept agents in training.
In some countries, this is part of the course, but sometimes newer agents have to do it after passing the exam. Even in countries like Hungary or Bulgaria, where no exam or license is required, it is worthwhile to gain experience this way – working with other agents who might have more experience in real estate.
To get your real estate license confirmed, you need to work for a few months at a broker agency. It is important to remember that agents and brokers have completely different roles. As a result, brokers must have a broker's license in order to gain agents working for them.
Working for a broker agency will make you develop practical skills, including sales skills or lead generations. You can work for them for a period of time, earning experience, learning how to pool resources, building relationships, and developing in your chosen industry.
6. Use new technologies to enhance your business strategy
Real estate brochures often include descriptions of the actual properties you own, their high-resolution photos, floor plans, information about location, and contact information. This means they require a lot of graphics – which in turn means that these files can take years to upload. A standard real estate brochure is dozens of pages in PDF format. Large PDF files full of images take a long time to load and cannot be attached to an email due to their size. The attachments are inconvenient to read on mobile devices for your potential buyers.
The solution is an online brochure maker from Publuu. An online brochure is a way to present a PDF as an interactive document, with a beautiful, realistic 3D page-turning effect. Digital brochures have the advantage that instead of a PDF file, you simply provide a link to the brochure. Everything is stored on the Publuu server.
Publuu's real estate brochure example
View more online brochure examples
What's more, digital brochures are compatible with a wide range of devices – desktops, tablets, and smartphones – so your customers can access them anytime, without having to install additional apps or download large files to their phones. You can also use Publuu's online brochures as a great presentation tool – upload them to the cloud and you can access them from any device.
Brochures from Publuu can be embedded directly on your company website or in the body of an email, you can also link to them on social media. And unlike a classic PDF, they allow you to publish multimedia content. Property descriptions can be supplemented with galleries, videos, or mp3 files.
Thanks to analytical functions you know who has read your brochure and which people care most about which part of your content.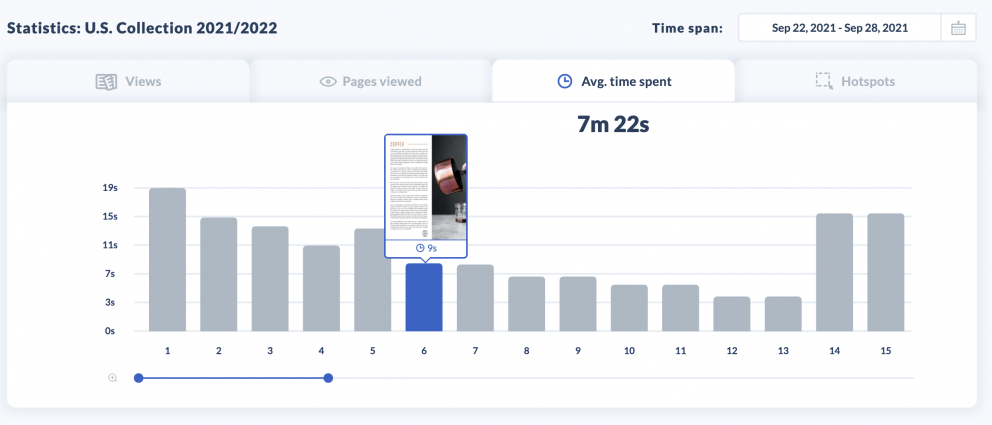 Additionally, Publuu digital brochures allow you to get contact information directly from your brochure as long as you include a lead generation form. All you have to do is ask the reader to contact you, and after some time, you'll reach out to them on your own terms!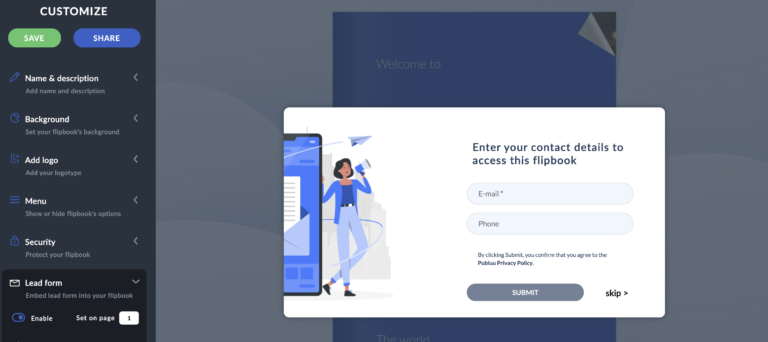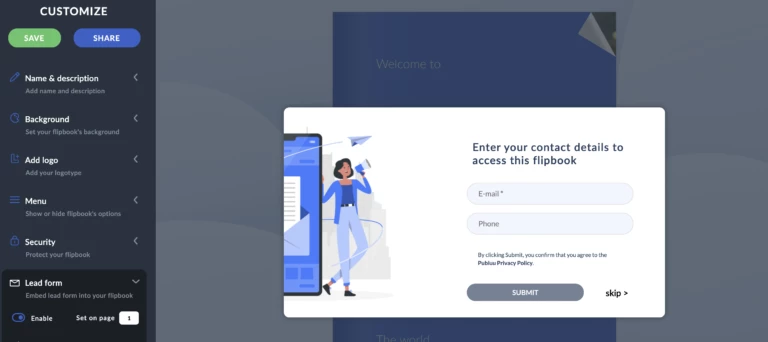 Real estate agents – a few tips for beginners
You may already have enough knowledge and experience, but it's not enough to be the best. Real estate agents frequently make the fatal mistake of underestimating their costs while overestimating their income. As a result, most realtors eventually fail.
The real estate industry has changed a lot in recent years – the rise of the Internet, pandemics, and changes in the wealth of young prospective clients have transformed the industry. That's why below we present advice to help you succeed. Learn these key takeaways – that will be helpful in any business!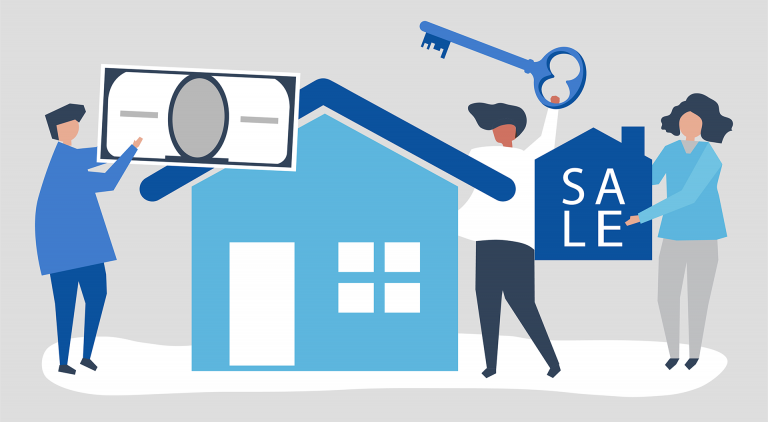 Remember that this business is not just about selling
A real estate agent can benefit from learning effective sales techniques and marketing strategies, but they are not obligated to use them all the time. You need to remember that other skills are worth taking care of – photography or the ability to create descriptions is very important. A real estate agent needs to know how to sell, buy, plan their business day, create graphics, and manage the expenses.
Think like a business person
In the vast majority of cases, a real estate agent is self-employed. Think of yourself as a small business rather than an employee if you want to succeed as a freelancer. It's often the case that once you've closed a sale this month, your focus wanes – you must always be selling, building contacts, and focusing on your long-term goals.
Your long-term success as a business owner depends on many factors, including a well-crafted business strategy. You need to know your prospective buyers and your market. Find out what makes you different from others and learn what past clients appreciate the most about you. Build your business by using the right tools and talents and developing yourself comprehensively.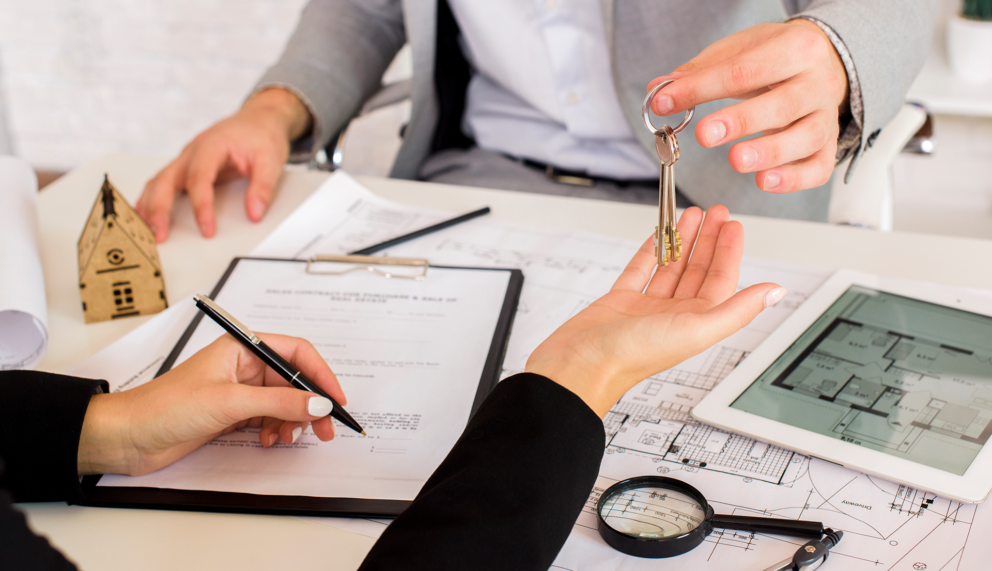 Save first and foremost
At the beginning of their career, many real estate salespeople are busy acquiring that first client or striving to close their first deal. Nonetheless, keep your expenses in check while pursuing those first goals! To start a real estate business, you may be tempted to spend everything – whether it's on yourself or the company.
Even before you set up your small business create a spreadsheet of your expenses, including both mandatory business expenses, such as rent, and optional expenses, such as coffee on the way to work. If you work freelance leave yourself a survival margin and a contingency allowance. If you manage to end the year at a profit, then you can celebrate – not before!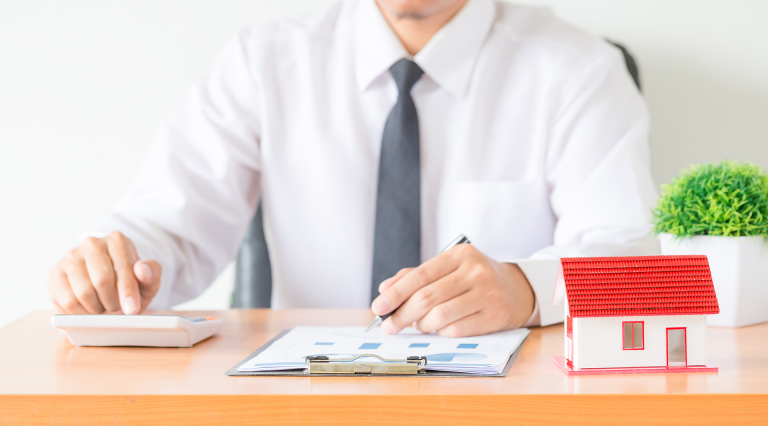 What makes a successful real estate agent?
Regardless of the requirements in your country and real estate market, to be a successful real estate agent you must strive to have unquestionable market knowledge, unparalleled training and courteous manners, and social skills as a salesperson and host. If you want to succeed as a real estate agent, you must constantly improve your business techniques, no matter how long you have been in the industry. Continuing education and development are very important factors in determining how effective you are as a broker or agent.
Thus, if you're just starting in real estate, it's probably hard to stand out from the crowd and attract new clients. Competition is fierce and most agents maintain an online presence, so a new way to publish brochures and other marketing materials online will be one of the steps to achieve success.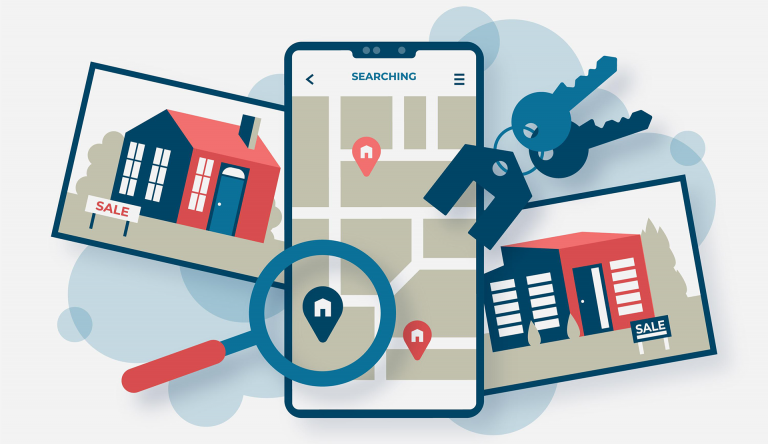 How to be a successful real estate agent in your first year?
Beginning agents face stiff competition and uncertain conditions. Many agents end their careers after two years! How do you avoid this? How to be a successful real estate agent and not get burned out?
Ignore failures
A freelancer needs to be tough. Especially in real estate, it can be very difficult and time-consuming to establish a reliable source of income in the beginning. Your success in real estate may depend on your ability to endure setbacks. Remember, you have to succeed – or go straight to Plan B.
Know your local area like the back of your hand
Today, regardless of the country, many people rely on real estate search engines and similar sites. But a good real estate agent has something the Internet doesn't: personal experience and understanding. Attend your broker's training sessions and take as many courses as possible, learn the details of your city, its history, and geography. All of this can affect the property value of the homes you will sell and will give you an edge that other agents simply don't have.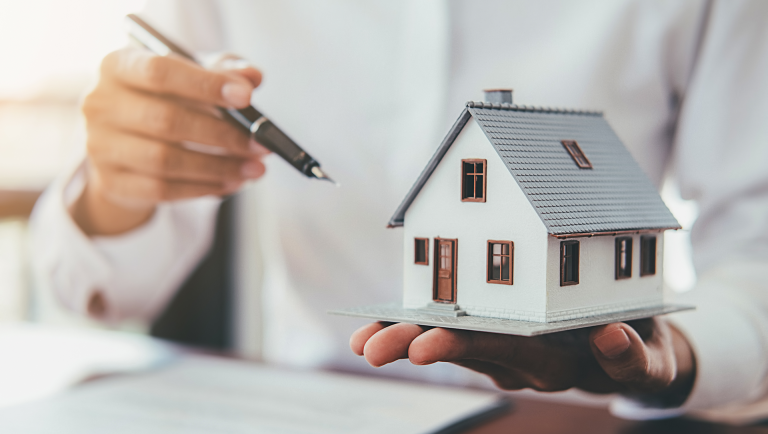 Build contacts
Create a network of people who can refer you. The most successful agents rely on word of mouth, not cold-calling random people! You need to create and maintain strong relationships with your clients – if commissions are more important to you than being an advisor, you won't have commissions! You must inspire trust – this will generate leads more efficiently than any marketing tool.
Take care of your own training
If you are starting, find a mentor or training program that works for you. In many countries, pre-licensing training doesn't cover much about soft skills like sales and customer relations. Cooperate with a brokerage firm to find opportunities for self-improvement.
Successful real estate agents – what does their daily schedule look like?
A real estate agent's work week can be very hectic. This is a profession for people who are well organized. You need to know when to take care of expenses, and when to take care of income, meetings, and other scheduled appointments. You also have to fight the temptation of workaholism and meet with loved ones and family. Being a successful realtor is all about using our time to the fullest!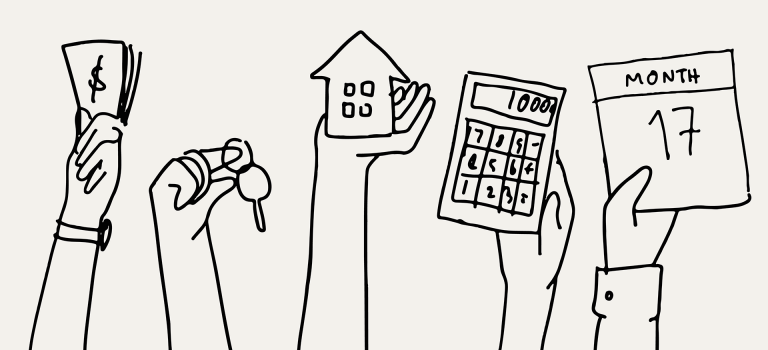 You have to get up in the morning
The most successful agents are those who get up early in the morning and start their day well. Depending on your needs, get up in the morning, sometimes even at five or six. Take care of exercise, breakfast, and family – so that you are ready to start your day. Today, many of the top producing agents work from home or combine home and office, so you don't always have to take care of your commute. The current trends do not excuse poor personal hygiene and attitude – especially if you're self-employed.
In the office from eight o'clock
Start your workday with simple social media activities – take care of marketing and media, update your blog or profile on Linked In. This brings results. Then take care of lead generation and prospecting – find new routes, talk to people about sales, answer emails, search sites like Zillow. Many people work best in the morning, take advantage of that time. Of course, you're free to set up your own hours – adjust them to your biorhythm.
Midday meeting
Many professionals advise using lunchtime for business meetings – invite someone to a restaurant or bar for a while. You might meet with another agent, a member of your business network, or a partner in a similar industry, such as a mortgage or insurance. It's a good time to relax and put your mind on track. You combine your valuable time with relaxation – and build relationships at the same time!
Work and contacts
The second half of the day is responding to leads generated. If you already have a contact that you made in the morning, you need to respond to that in the afternoon. Listing presentations, first meetings with prospective buyers, property tours, home showings, and contractor interviews should occupy your afternoons. The last hours of the workday should be used for finishing up loose ends – checking emails and clients, making phone calls, confirming appointments, and responding to comments. If you are marketing your company yourself, this is a good time to take care of advertising and promoting your business.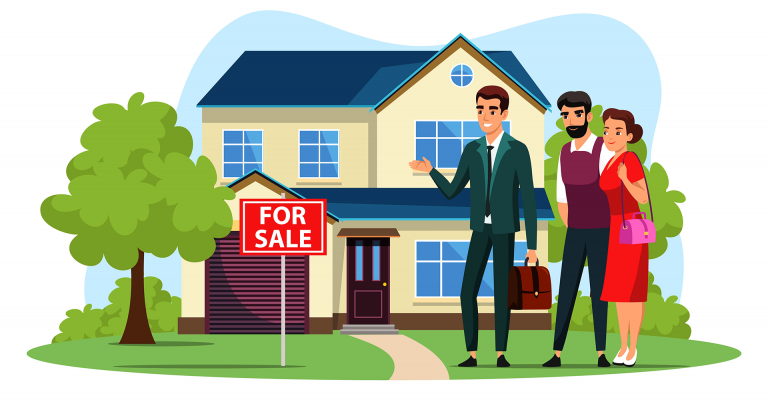 Rest
After 4 pm, it's a good idea to take a breather. However, you will almost certainly receive calls from contractors, clients, and vendors. Answer them politely, but remember – now is the time for you and your family. Even if it's a serious buyer, there are more important issues out there. You can't disrupt your work-life balance or your work and personal life will suffer. Schedule client meetings during business hours, never on weekends.
How to be a successful real estate agent – a summary
To be a great real estate agent, regardless of your nation or real estate market, you should develop your skills and market knowledge. You are not just a business person, but also a host and marketer.
If you're interested in becoming a real estate agent, you need to study for some time (depending on your country and state), pass the exam, and pay for the license. Many countries and states also require a period of apprenticeship where you will work with more experienced agents and brokers.
However, for many the success in this industry is self-employment: you determine your working hours and your commission, and you can grow and work at your own pace. However, beginners can look for mentors and working programs.
Once you have established your business and set up your working day, you can use digital brochures from Publuu to help promote your company!
You may be also interested in:
Real Estate Brochure Ideas
Real Estate Leads – How to generate them?
The Best Brochure Templates Websites