MENU
What is Digital Publishing? Short Guide.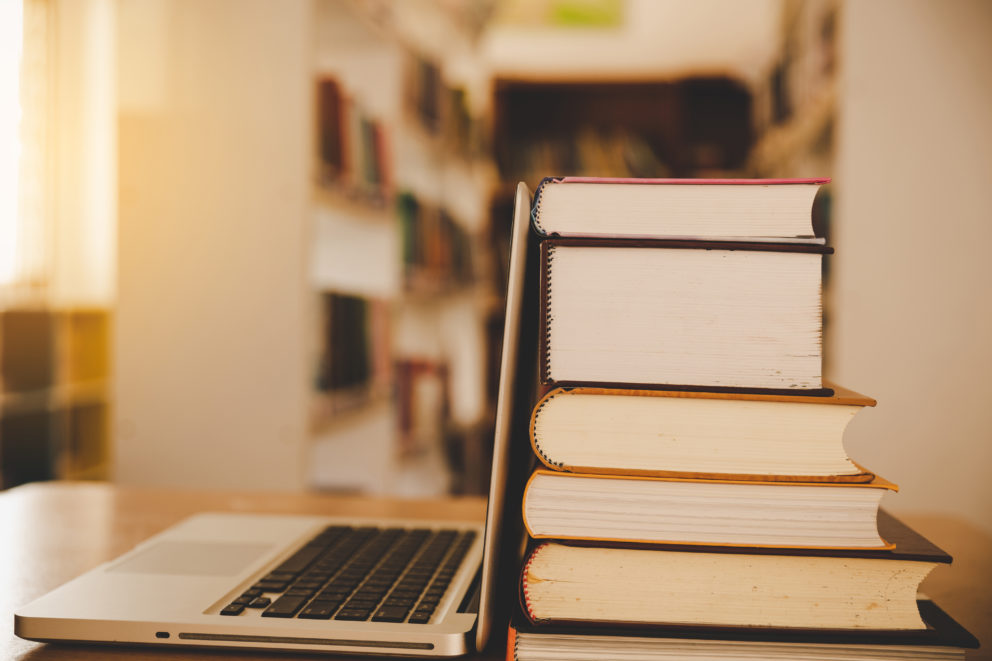 Printed media may be on its way out very soon. Nowadays, almost everyone has a cellphone in their pocket, and roughly half of these people read things from the screen. This is what digital publishing is all about. Although you may not think of it in this way, digital publishing is a method of sharing content that makes use of computer technology. It does not simply just refer to e-books or online magazines, though these are excellent examples, such as the one below created with Publuu magazine maker:
Publuu's online magazine example:
View more online magazine examples
Isn't it great? You don't have to be a famous commercial publisher to create your own digital magazine and share it online. Just click the MAKE YOUR OWN button above and check how easy and fast it is to make an interactive magazine with realistic page-flipping effect.
Continue reading to find out what digital publishing is and how to create digital content in the age of apps and mass media.
What is digital publishing?
In general, digital publishing refers to the distribution of any content via digital channels – involving computers. Of course, "computers" can also refer to other digital devices such as cellphones, Smart TVs, and e-book readers. It does not have to involve the digitalization of print media; it could refer to Google Play mobile apps, World Wide Web sites such as blogs or wikis, memes, or online videos on YouTube. Most of the time, however, it refers to publishing any traditional content online.
A digital publisher is a person or company who creates digital media and distributes it online, whether for profit, to promote a brand or cause, to educate, or simply to share knowledge with the rest of the world. If you have a blog or even a Twitter handle, this makes you automatically a digital publisher. In many countries, computer games are almost entirely sold online – and digital publishing of software became a global standard. In fact, the United States of America still has a lot of hobby stores and physical game stores because the Internet infrastructure there is so poor that many users find it cheaper to buy a DVD with the game rather than use a digital publishing platform like Steam. Sometimes, though, digital publishing is more common than you think.
Most of the time, we're referring to "digital publishers" as commercial publishers who create all sorts of social media content, e-books, digital magazines, online catalogs, apps with articles or other digital content. They can rely on Amazon's Kindle eReader and Kindle Direct Publishing self-publishing platform or similar equivalents in other countires. Games, books, and apps available on platforms such as Steam or Google Play, as well as MP3 files available on iTunes or the Apple Store, are other examples. Podcasts are also an important aspect of digital publishing, because audio information is a growing segment of content on-line.
Why switch to digital publishing?
Print media is being phased out in the 21st century, after a long history. Print publications have become increasingly thinner over the last decade, as the print advertising revenue has plummeted. A lot of traditional media has gone online… with varying degrees of success. Nonetheless, the e-book market is expanding, and the barrier of entry for digital publishing is significantly lower.
As new generations become accustomed to digital technology, electronic and digital publishing are rapidly replacing the traditional print media. Old school newspapers and print publishers do not provide the instant access to knowledge and information that younger generations have come to take for granted. Thanks to online publishing, people can easily access breaking news as it happens, research information instantly, and view visual media.
These days, visual and video media now dominate the online landscape. Many of the most successful digital publishers understand how to effectively present their creative content using visual aids and infographics. Many doomsayers announce to the world that "young people don't read," which is not entirely correct. They might not read books or online magazines, but they absorb information in a manner that appears to be much more efficient for them. The real issue is, of course, how digital publishers can teach them to differentiate between quality content and fake news or fiction. And even then, young people appear to be more technologically savvy and adept at analyzing news than older generations.
What is a digital publishing platform?
A digital publishing platform is a collection of technologies – like a website, service, or mobile app – that makes it easier to present content online. This digital content is usually text, books online, catalogues, or comics. These platforms allow you to deliver your high-quality content in a digital format that can be easily read on electronic devices such as a computer, tablet, or smartphone.
Publuu – your #1 stop for digital publishing
Publuu is a great example of a digital publishing platform that allows you to create interactive digital publications using the very popular flipbook format. It is quite easy to create a digital publication with Publuu. You can start by uploading a PDF file – it can be a presentation, an e-book, your business proposal, or any other digital publication. Publuu will automatically convert it into a beautiful HTML5 flipbook that you can view online without a mobile app.
With Publuu, you can share your digital content with the world and enjoy all the benefits of digital publishing. As we described above, you can also easily add multimedia content to your digital publication – content like additional image galleries, hyperlinks to external blog posts, videos on Youtube or Vimeo.
Like many other online publishing solutions, Publuu offers you a set of robust digital marketing tools – most notably a system for tracking your customers and a complete analytics package. With Publuu, you can learn who has accessed your content, how much time they spent reading it, and adjust your publications or other digital media accordingly. This can let you improve your content marketing and let you create ever better online content for your readers!
What's the difference between digital publishing platforms and content management systems?
A Content Management System is digital technology for distributing all sorts of content on a website. In a sense, a digital publishing platform can do just that – it lets you publish your media to a particular app or blog. These days, however, digital media are published online through a wide range of digital means. The simple website, that you found by using portals and search engines has been replaced by all sorts of digital distribution techniques, including APIs, mobile apps, podcasts, social media, and others.
A digital publishing platform typically offers a single main channel – like Flipbooks with Publuu, while a Content Management System presents content through a specific website. You usually need a CMS when running your own content, while digital publishing is something you can safely delegate.
How to make money off digital publishing?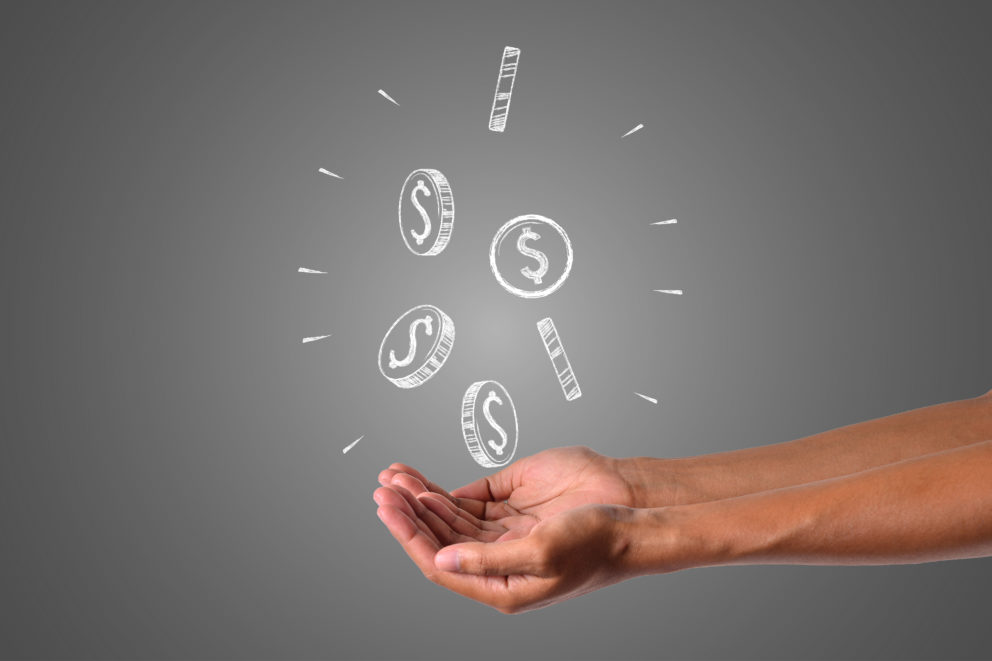 Of course, you can also be a non-commercial digital publisher and run a blog about your favorite 1990s prog rock bands or a podcast about old video games. That's awesome, and you'll probably have a lot of fun sharing your digital content with the world.
However, most commercial digital publishers want to make money from publishing their content. These publishers currently operate using the three main business models. The most important one is paying for content: E-books, digital magazine subscriptions, and memberships are all examples of this type of publishing model. You publish your digital media online, and treat it as a paid commodity – sometimes you can make a lot of content available for free and offer premium content to your Patreon supporters, for example. The subscription-based digital publishing model caters to users who value high-quality, exclusive content and are willing to pay a certain amount for it.
Of course, you do not have to sell your digital publications directly. Many people are switching to e-commerce and use other forms of publishing. It's hard to say whether running an online shop is digital publishing – in our eyes, it's digital marketing, and those are not the same thing. However, digital publishing and use of high-quality digital publishing platforms like Publuu can complement this type of content marketing. You can use Publuu to showcase online catalogues, manuals, or other digital media content.
A digital publishing platform could also be a great place to get your message out – even if your brand is something different. Digital publishing is a great way to distribute branded content related to your company and increase your visibility. You can produce digital magazines that let your friends speak out, support your brand and build a social media community around it. Digital media, including e-books and magazines online can also be a very useful tool to build a social media presence. If you can create content that will be shared independently of your main product, you are halfway there! This is especially important if you have multiple products or apps to sell under different brands. With a good digital publishing strategy, you can combine these ideas in perfect harmony.
What are other good digital publishing platforms?
Publuu ( recommended)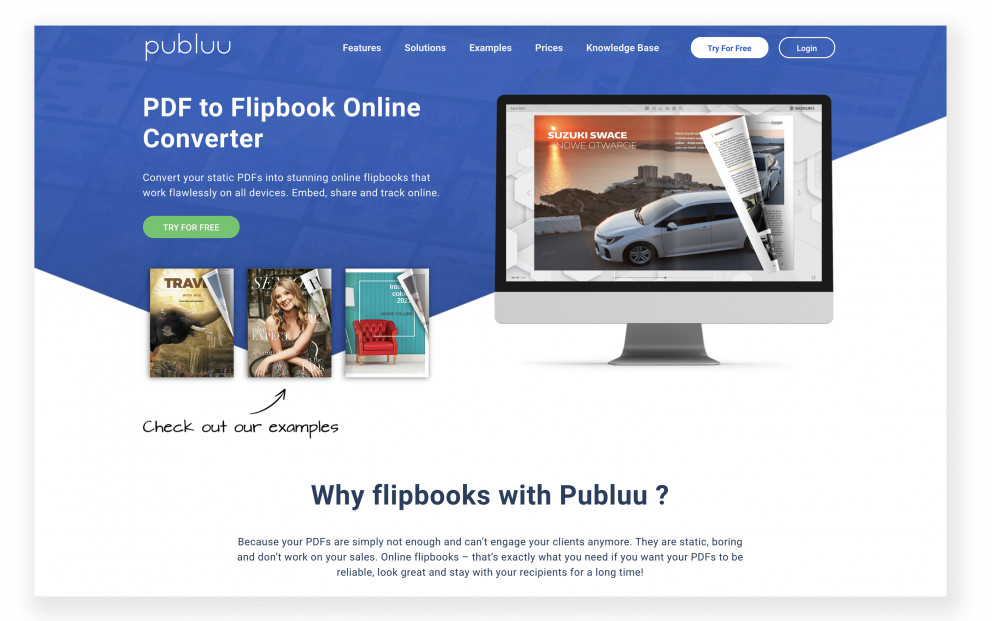 Publuu is not the only digital publishing platform on the market – but we can say it's one of the best in the flipbook category. Among other advantages, it can effortlessly convert any PDF into a beautiful HTML flipbook that can be published to social media with a single click. It has never been so easy to create digital books so easily.
But there are other e-publishing options besides e-books or magazines. You can use mobile apps to publish content and target a limited readership. Many publishers use content management systems to power their websites, but they also rely on additional digital publishing platforms. Here are a few of them.
Magloft
MagLoft is a company that develops apps based on digital magazines. This is a great option for anyone publishing digital magazines on a sinlge-edition basis. Their main target audience is publishers who share their content using weekly or monthly issues, similar to print media and regular magazines. If this is your business model and you want to provide digital content to a select group of people on a regular basis, MagLoft could be a good option. MagLoft offers a free indie package if you expect fewer than 200 readers, so it's a great place to start if you are new to digital publishing.
Zmags
Zmags also helps you create online content. It does not just create magazines, but falls somewhere between page creation and digital publishing. With Zmags, you have access to rich multimedia features and can embed videos, pop-up content, animations and so on in your websites. The most interesting feature is the two versions of the software, adressed for different user groups. That is, Zmags Creator is designed for retailers who want to provide content and makes it easier for you to create catalogs. Zmags Publicator helps in publishing interactive online magazines. However, the user interface seems to be a messy collection of strange codes and the application itself is very unintuitive. For a newcomer, e-publishing with this app could be a real ordeal! Zmags is a good choice if you want to create online catalogs in the fashion industry – and a bad choice for practically everything else.
Prezi
Prezi is a cloud-based presentation program that allows you to flawlessly present your digital content. Prezi offers two versions to its users: one for individuals, which offers free plans and displays, and one for business users and professional teams. Prezi can be used by anyone who wants to use digital publications by displaying professional and spectacular presentations online. Publishing digital presentations with Prezi makes them much more impressive than those produced by tools such as PowerPoint. Prezi also provides your sales and marketing departments with data obtained through its impressive analytics function.
Outgrow
Outgrow helps advertisers to capture the attention of their readers through interactive online marketing. You can use this digital publishing platform to create quizzes, calculators, reviews, suggestions, and surveys. They offer a variety of templates that are fully optimized for mobile phones, PCs, and tablets. The quizzes can be integrated, like Publuu flipbooks, into your ads, websites, and mobile apps. If you are looking to add interactive and fun content to your digital marketing strategy, check out Outgrow.
Anchor
Podcasts also count as digital media. Anchor's award-winning iOS, Android, and web apps make it easy for anyone to digitally publish their own podcast. You no longer have to record it your media in one app, describe it in another, and publish it in a third, separate website. When it comes to uploading podcast audio, sharing published content, and tracking listener data, Anchor is absolutely user-friendly. You can quickly use the various options and start recording. The interface of this software is so simple and easy to learn that you'll quickly master podcast publishing. Anchor is also completely free. As an added bonus, Anchor is owned by Spotify and you can easily use this digital publishing platform to distribute your podcast.
As you can see, digital publishing isn't easy. Luckily you have enough support from digital publishing platform to freely share your electronic content with the world, get you free message across, showcase your flipbooks and catalogs and gain more revenue from the paid content. Anyone who thinks of digital publishing has already made their first step!