MENU
How to Create an Outstanding Brand Style Guide

A brand style guide presents your brand's mission, vision, and values and helps you turn them into a finished project. It's a guide to how your brand can be presented and discussed.
With the right strategy and design, strong brand identity will eventually create an emotional connection with customers, giving them a sense of familiarity and trust. To achieve this, you need a good strategy, which you will include in your brand style guide.
This important business document contains everything you need to create a brand that is memorable and has a flexible, comfortable style. It exists to ensure brand consistency across the entire company. The brand style guide gives companies the ability to tell the entire brand story that will set them apart from other companies in their industry.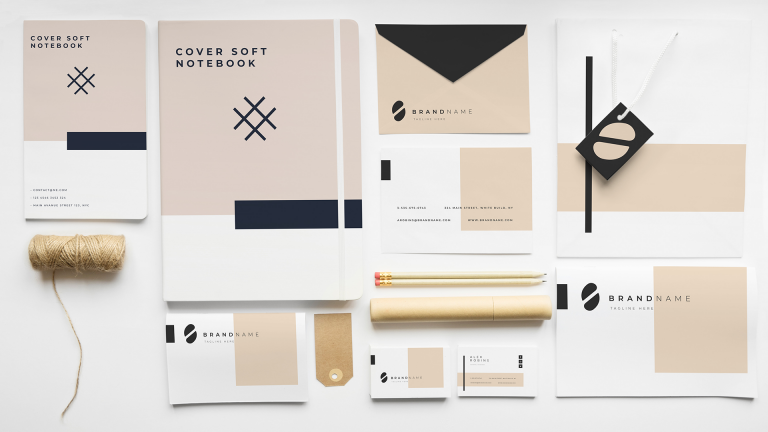 Gathering brand guidelines in one place, such as in an online flipbook, from logos and other design elements to fonts and copy and presentation style, will help your brand achieve a more consistent look and tone over time. With this essential guide, everyone will intuitively understand design, from color to fonts and icons. Once you establish these brand guidelines your creative workers will know how to present your identity and speak with the brand voice to your customers.
A brand style guide takes your brand's mission, vision, and values and creates a new, consistent design. So how do you create a style guide for your brand? You can find out in our article.
What is a brand style guide?
A brand style guide is a set of guidelines that accurately describe the specifics of your brand identity, including but not limited to font, color, logo, and appropriate illustrations. This ensures that every one of your employees and freelancers knows exactly how to present your brand to the world. All of your marketing efforts, from your blog posts and website to your workplace decor and vendor attire, should follow this brand guide.
A brand style guide is a set of rules that everyone who comes in contact with your brand's products should follow. You can call it a brand bible. It functions as a brand identity system to ensure consistent aesthetic choices and clear communication. With a brand style guide, all aspects of a company's products, services, and communications continue to reflect the same consistent vision and your brand personality.

Small business owners can get by without a brand style guide. However, when you need to employ customer service, marketing, design and sales teams, but want everything to look consistent, using a brand style book is a must. Larger companies must create a brand style guide to stay afloat!
By maintaining marketing continuity, you will build brand trust, which leads to brand loyalty. A well-composed brand style guide enables a unified brand personality, regardless of how the customer interacts with the brand.
A brand style guide is not a holy gospel. The guides can be adapted to new conditions or challenges. As the name implies these are brand style guides and they contain brand guidelines rather than a static set of rules that cannot be changed.
Publish your brand style guide with Publuu!
When you've created a brand style guide, take it a step further and publish it online with the digital publishing platform. Publuu is an excellent alternative for displaying your style guide to your employees and external partners.
Simply upload your PDF brand style guide, and it will be transformed into a dynamic flipbook with a genuine page flipping effect. You may also put interactive components like multimedia, links, or sound in your style guide and then share it online using a direct link.


Publuu's online flipbook example
View more online flipbook examples
The purpose of brand style guide
The most effective examples of a brand style guide are simply simple and understandable brand guidelines for the visual and written language used by all departments within the company and partners. Such a brand style guide will unify the presentation of your brand identity. Brand recognition can only be created through the unified concerted effort of all employees.
Without a style guide, even mundane tasks such as creating icons in an app or writing an ebook can turn into a nightmare of mismatched fonts, phrases, and other elements. This can be easily avoided by developing a brand style guide that includes your preferred brand colors, fonts, and other elements.
Brand identity can be seen as the character traits that make up your business and give it a good reputation. For example, you can offer legal advice to students and professionals – you either have to have two styles in your business or find a way to divide these two different target groups.
Inconsistency and lack of unified visual identity is a sure way to lose customers. An organization's ability to communicate consistently across all departments and media will be greatly enhanced if you create a brand style guide to which your workers or creative partners can always refer.
How to make a great-looking brand style guide?
The sizes of style guides range from a simple one-page brochure to a huge, detailed book. It's more than a guide you create on brand content. Regardless of the scope, a style guide should always define the brand's voice and visual forms.
Brand story guide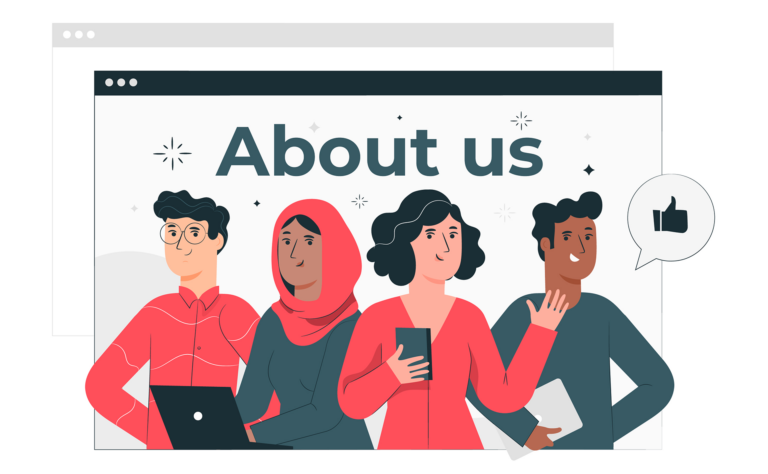 Start by creating a brand story. A brand story introduces your company to the rest of the world. A brief summary of the story will give people a glimpse into the heart and soul of your organization, allowing them to better understand how to represent your brand. A brand story description allows you to build an entire brand guide upon this foundation.
Logo guidelines
A logo is also very important. You may have already established the color of your logo, but do you know how it will look in different settings? You need to describe the requirements that will ensure your logo is used correctly. It also prevents mistakes such as stretching, modifying, thickening or re-aligning.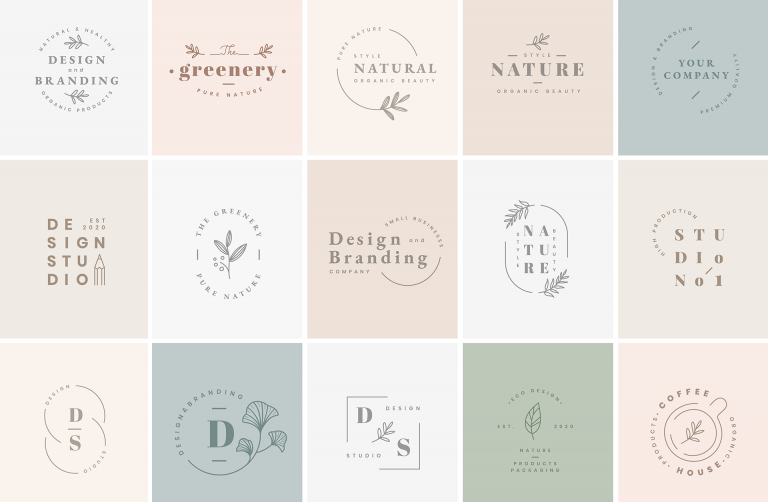 Present variations of your brand's logo, explain when to use each, and include graphic examples. Describe size and aspect ratio, colors and their RGB and Hex codes, color palette display variants (inverted, color, black and white), and when to use them. It is very important to demonstrate how you don't want your logo to be used.
Describe the brand colors
Developing a brand palette in your brand guidelines can help you achieve a consistent look and style. Most companies stick to four or fewer key colors and stay close to their emblem colors. For example, many companies choose a particular shade and keep their logo always in that color.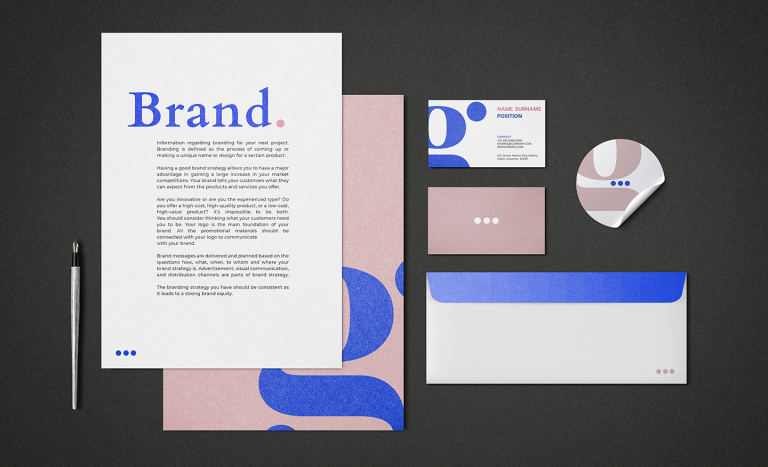 Choose one bright background color, one deeper text color for writing – which will be your primary brand color, one neutral color, and one that stands out. Brands like Microsoft and Spotify still rely on such combinations.
Describe your brand colors in your style guide. Include the information required to reproduce these colors exactly where your brand message appears, and give their Pantone, CMYK, RGB and HEX numbers in the color palette.
Fonts and typeface
Font selection is another important aspect of brand identity design. A brand style guide should describe whether one typeface family is enough, or whether you will need to establish multiple brand typefaces. A good rule of thumb is to use a font that differs from the one in your logo through contrast. As a rule of thumb, serif style is used for being more formal, while sans-serif works well for digital content. Both of these styles combine very well with each other, and you should contain these brand guidelines in your style guide.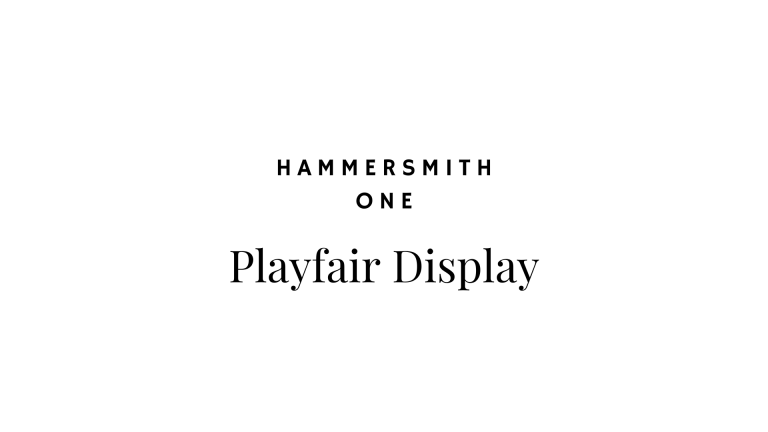 Outline the fonts you use, how they relate to your brand voice and your own style guide and what each is used for (headlines, content, captions, etc.). This is also where you should highlight issues like indentation or alignment. Remember that people don't just use the Latin alphabet either – Coca Cola, for example, also uses its distinctive typeface and company's branding in Russia or China, for example.
Graphics
When it comes to your business, you probably already know which images and graphics are appropriate for your brand. However, one sports brand may want to depict athletes and leaders, while another wants to put movement and action on the field. You need to describe this in your brand style guide.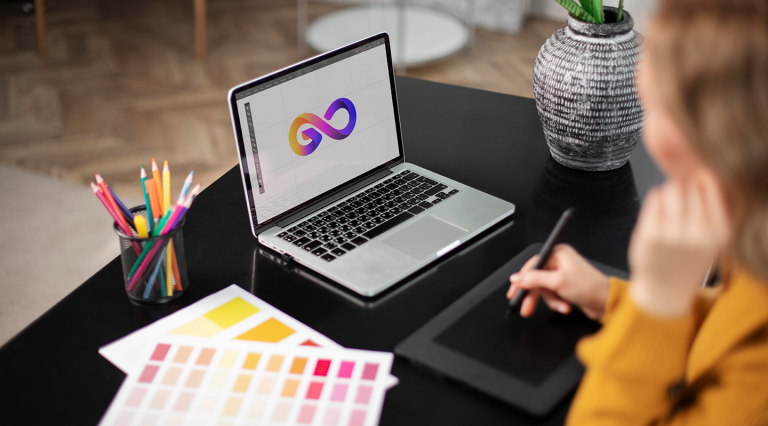 Present samples of visuals that have proven effective for your brand. Also, consider what your style is: realistic, abstract, cartoonish, and match it with other style elements. You can even create a mood board, showing other aspects of your brand in your style guide. Brand style guides might be prepared in different versions – one for your workers and another for your fans so that they could know what graphics to use on Facebook or Instagram.
Brand voice
Branding is not just about visual elements. The tone of your brand texts has a significant impact on how your audience perceives you. You can approach this in different ways, just as you do with photos. Some want a more casual approach, others like a reminder of history.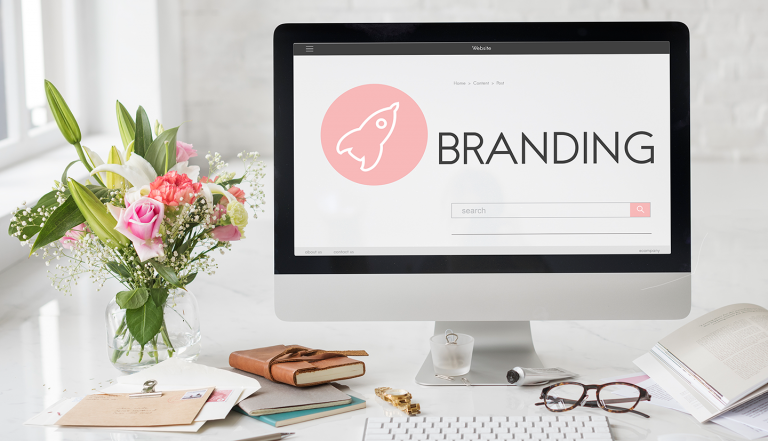 Sometimes the simplest solution is the best. Choose the styles you like and the styles you don't like to present your brand appropriately. Remember that a style guide is a tool for external workers as well, and publish it online using Publuu.
Brand style guide examples
Here are some brand style guides which can be considered some of the most memorable examples – you can model your brand guide after these brand guidelines.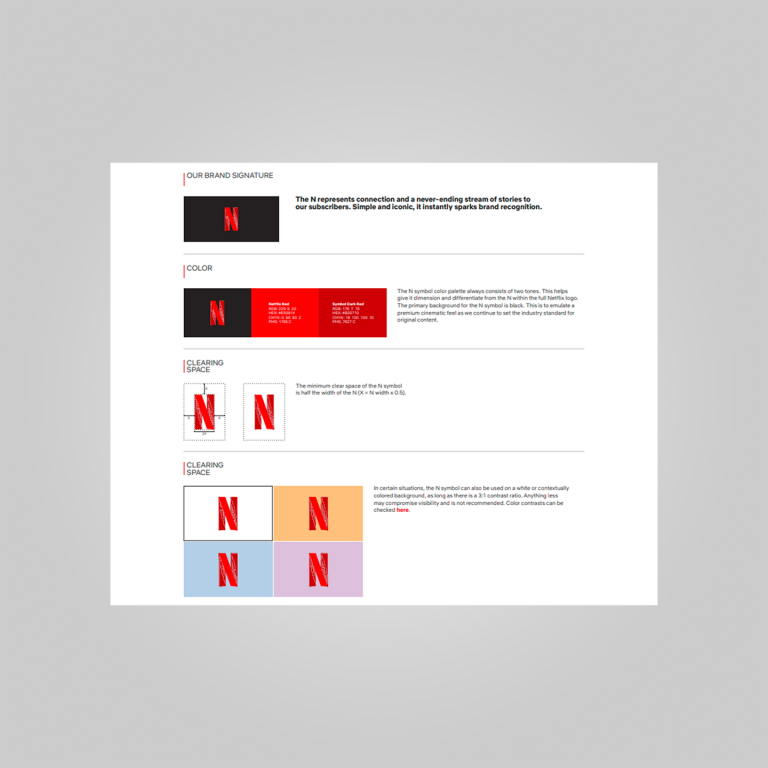 As you can see, Netflix' brand style guide contains directives on its fonts, how to use the logo and even the iconic Netflix sound. This style guide is also easy to find for all collaborators.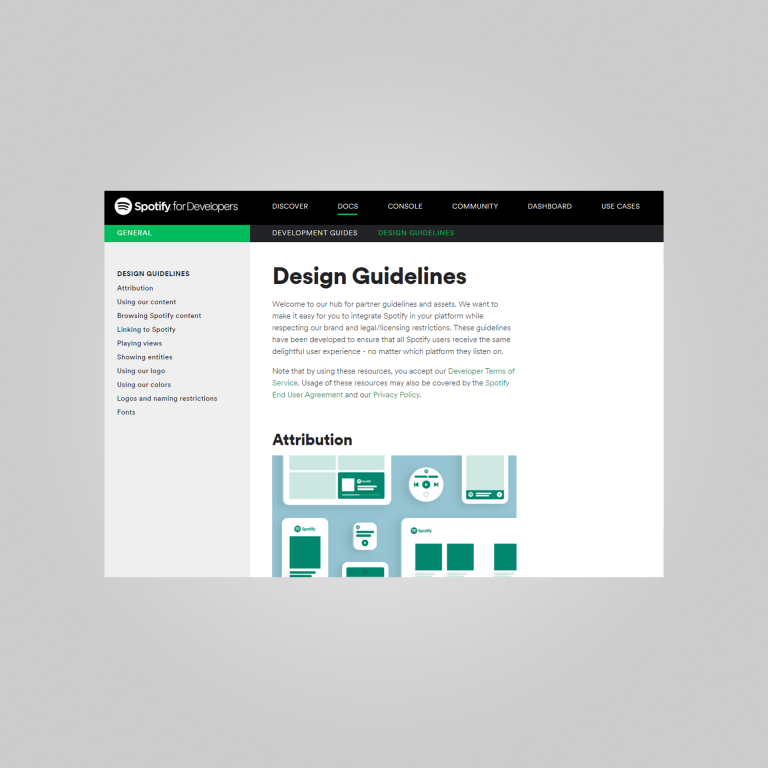 This Spotify style guide devotes a lot of attention to the color palette and the shape of the icons and other visual elements. They focus a lot on logo usage – which is important for such an iconic brand.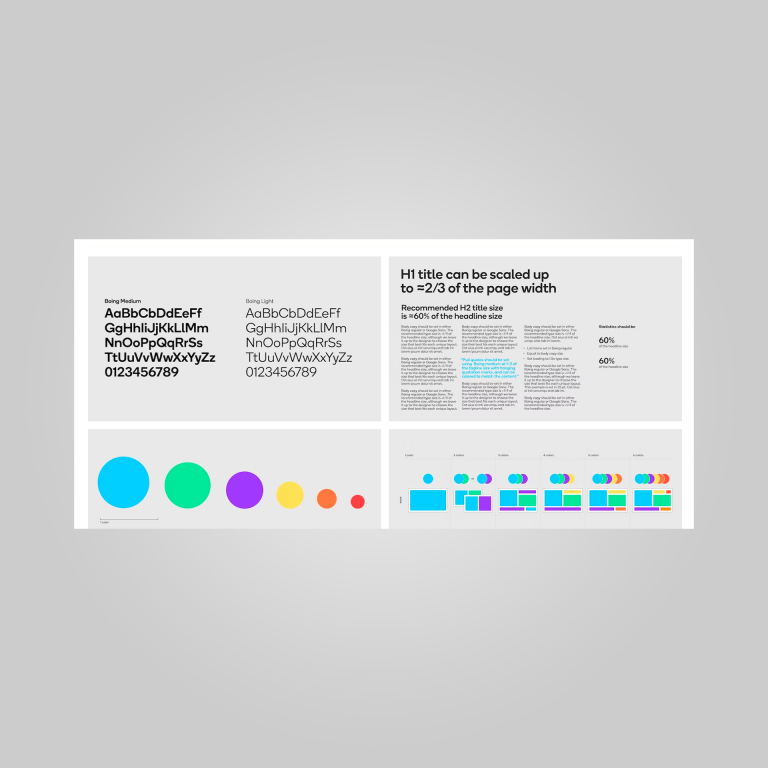 Waze has rebranded itself to be more user-friendly and the change of the brand values is visible in this brand style guide. Even though they are fairly serious, their brand guidelines are simple and cartoonish.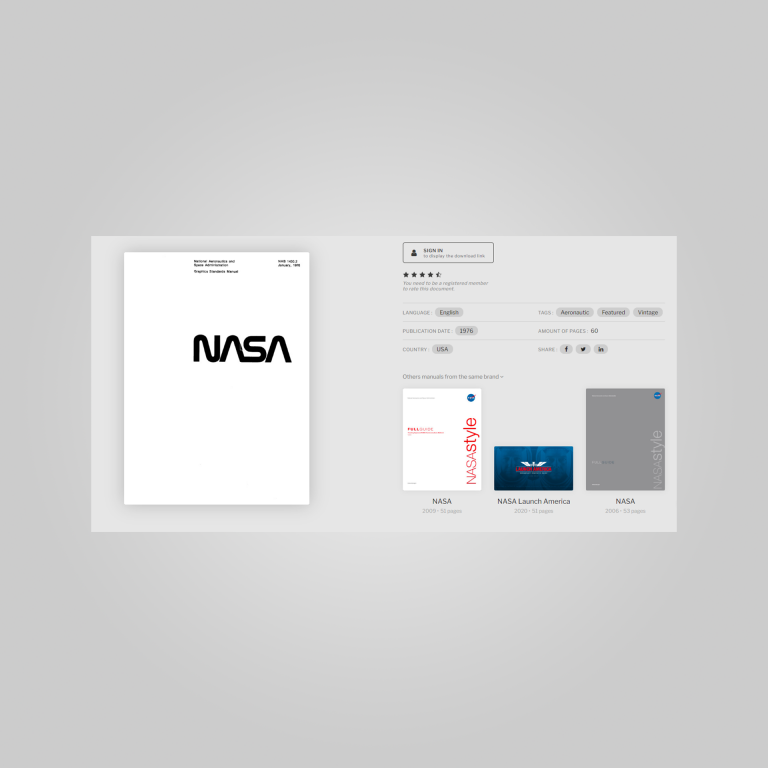 Not just companies can create a style guide – this brand guide comes from the US government agency – NASA. It might be tax-funded but it can't be denied that it's a globally recognized brand that has to pay attention to how it's seen. Brand values are especially important for a military project.
Brand style guide templates

This simple infographic template lets you create a brand guide on a single page!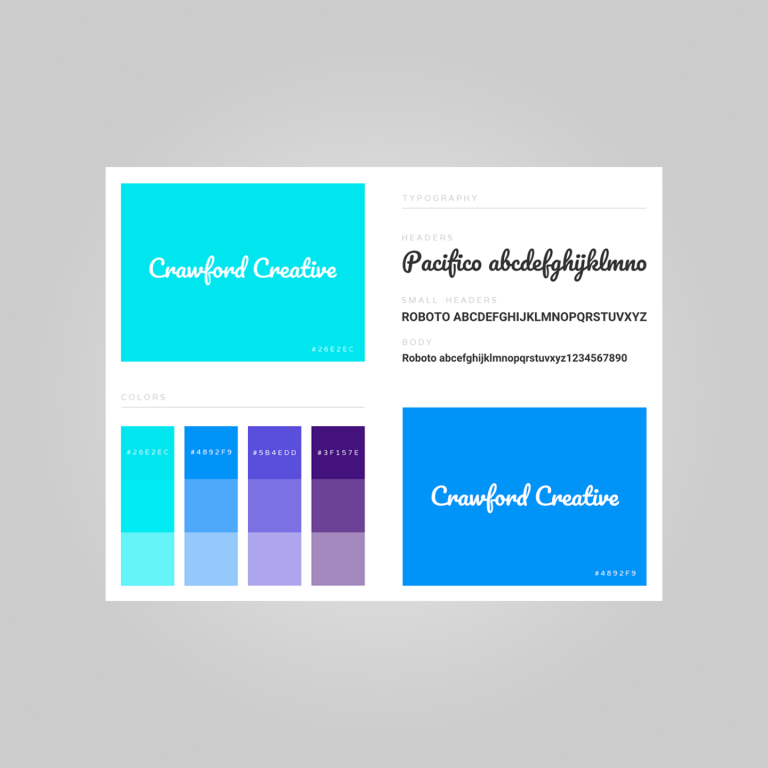 This palette template lets you quickly customize your style guide especially if you have access to custom fonts!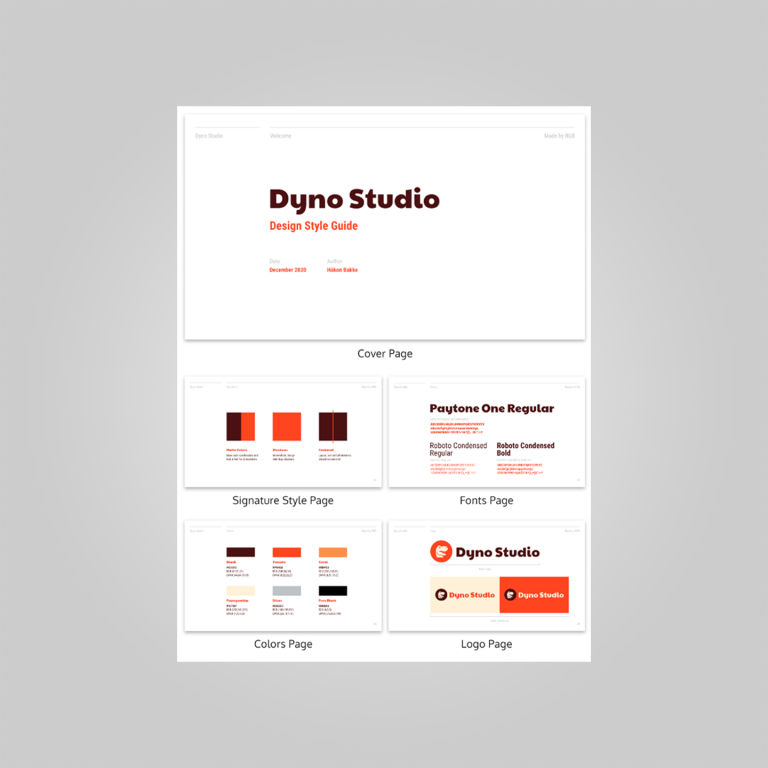 This template has space for your style guide but also other details you might need to present your brand elements.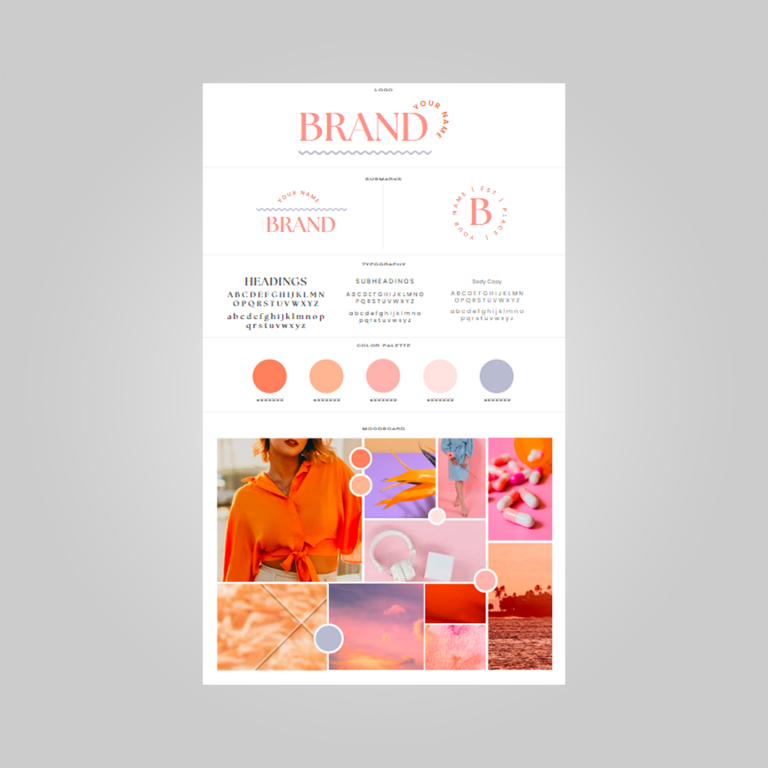 This elegant minimalistic brand style guide template works for larger and small companies alike.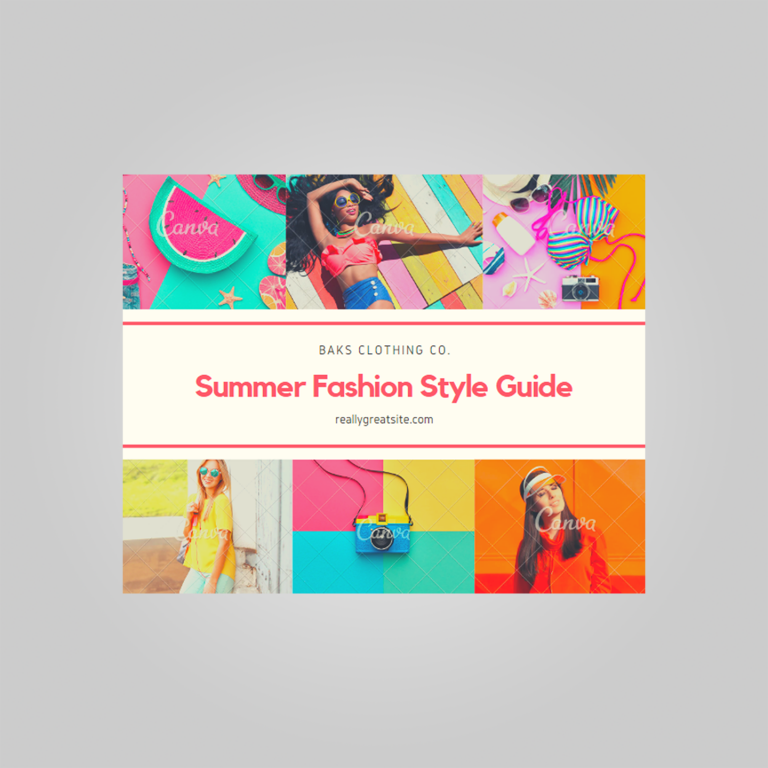 You can customize your offer by adding colorful elements to your designs.
You may be also interested in:
How to Come Up with a Brand Name? 9 Helpful Tips
12 Tips to Create a Powerful Lead Magnet
5 New Product Promotion Tactics