MENU
Digital Newsstand – All You Need To Know

If you are involved in publishing digital magazines, you probably are aware of how important it is in modern marketing to adapt your content and distribution platforms to the constantly changing needs of readers and the ongoing technological advancement. Recent years have completely changed the ways we purchase and browse magazines, and it is very likely that digital magazines will overtake the paper ones soon.
Your content marketing plan for your digital editions is incomplete until you have created a strategy for discovering the best distribution channels. Hosting online magazines as a mobile application, as a website to read on iPhone or iPad, or a digital e-book store needs not be your only approach. You need to consider a well-chosen access platform that will attract audience who are interested in your brand and will generate subscriptions.
Therefore, if you're selling access to your digital magazines and PDF publications, a virtual bookshelf is a good solution. It offers access to online newspapers and magazines whether on PC, iPad tablets, or some other mobile device. Having your own online platform will help you develop your online magazine.
In this article, we'll explain how does such a newsstand work, what's the difference between this service and an app, and what is the advantage of using an online bookshelf to distribute content to your readers.
What is a digital newsstand?
A digital newsstand or virtual bookshelf as it is sometimes known is a place where online newspapers, magazines, and digital ebooks can be downloaded or read online. It provides access to news or specialized magazines on your computer or other devices with a web browser installed.
Publuu's online newsstand examples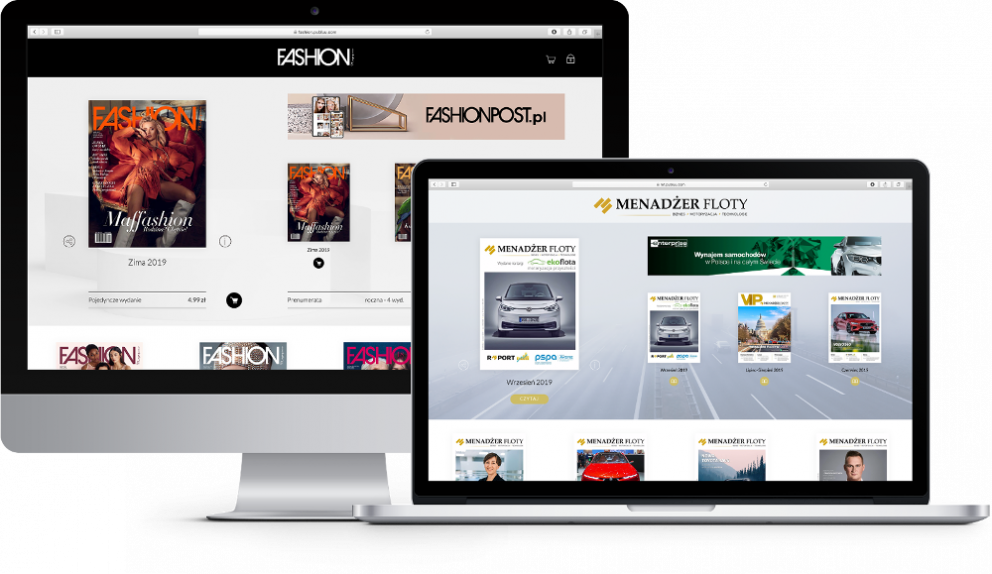 View more online newsstand examples

A virtual bookshelf can be an app or a website where your digital magazines, brochures or online catalogs are available – the access might be controlled by the publisher. Digital bookshelf can also offer an archive – complete or depending on your subscription, only the most recent issues.
Accessing content from digital newsstands is easy and convenient. You can view the magazine as a PDF in a browser such as Internet Explorer. If you have subscribed, you can access the latest issue or the entire digital archive. You can view the individual magazine after purchase or download it to your drive to read later. Most subscriptions offer the users unlimited access to the archive.


How to use a virtual bookshelf for your digital magazines
Many publishers sell their digital magazine in an app form or use a third-party provider like Kindle Newsstand. These are a great solution that can let you personalize your feed a given user can access and generate a subscription from that reader. However, an obvious choice is a digital newsstand.
This approach is perfect if you want to publish your content independently, without the need for a business partner. For example, if you want to sell subscriptions to your content via an app, as New York Times does, you are dependent on the Google or Apple app stores which can put you out of your business.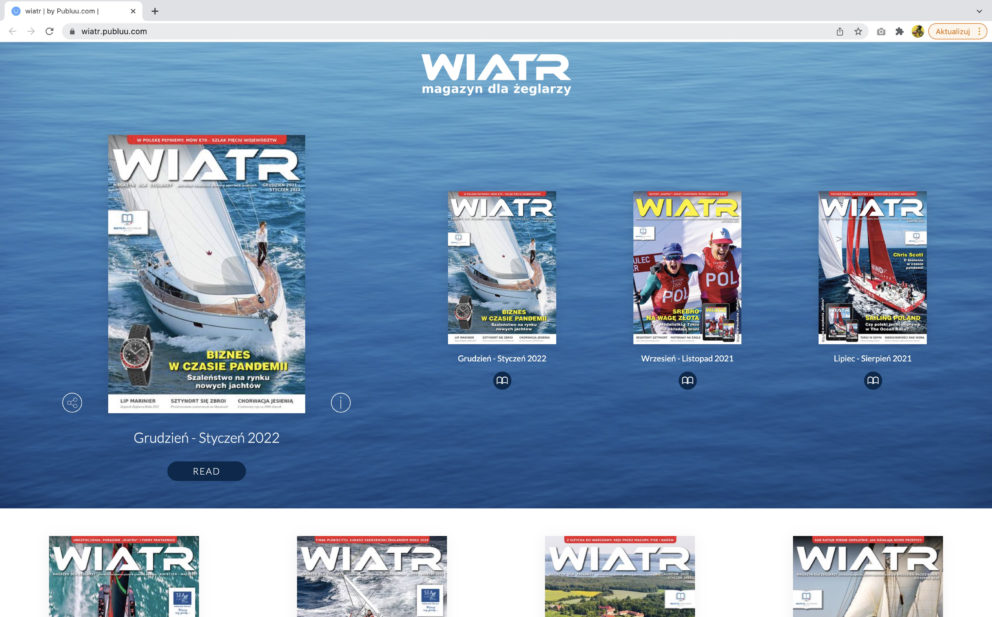 Having your own digital newsstand lets you ignore these regulations – and reduce the cut of Google, Apple, and Amazon. You are free to make your own decisions, and you can adjust your bookshelf to readers' needs.
Buy a paper magazine, get a digital magazine
A virtual bookshelf model is also ideal for the publishers of a digital magazine who also offer the paper version. With Publuu it's incredibly easy to convert PDF magazines to an online flipbook, so if you prepare your journals for printing in PDF format, you can also easily create the online version of it.
Many publishers also add a QR code – so that when the reader publishes the paper issue, they will be able to get the digital version for free. In this way, the reader can create a new account in your web store and will be able to see the content you have already created.
Creating a digital archive is easier than gathering all articles to use in an app form for publication. What's more, Publuu flipbooks provide the realistic effect of page-flipping, so that your digital issue will look like a realistic newspaper on any mobile device.
Online magazine – Publuu's realistic page flip effect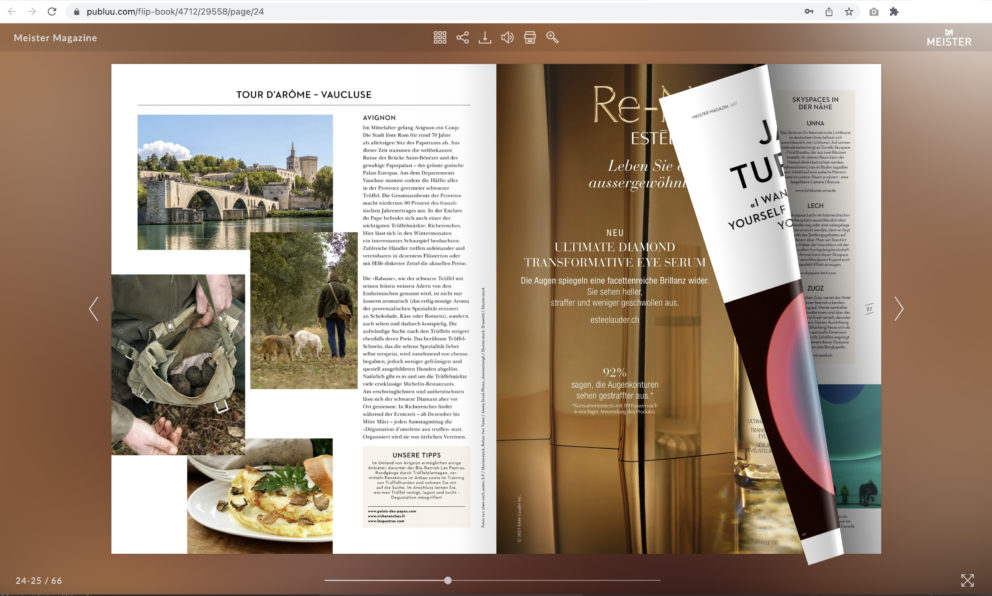 Thanks to the archive of past issues, your subscription users can also access newspapers that are no longer in print and might be hard to find offline.
Give your subscribers unlimited access to your content
Thanks to a digital bookshelf , you can easily offer access to your journals, magazines, or comics online. You can secure your content available only for example for your subscribers or Patreon supporters, giving them a link they can open on any device. Many writers can use this form of selling their content to their fan community.
Publuu allows you to generate flipbooks out of any PDF and embed them into your website, but a virtual bookshelf is a website by itself. Thanks to this function, it can contain more content. You can even add advertising space so that your users can learn more about your clients.
Creating a virtual bookshelf doesn't require any technical knowledge or experience. You don't have to know how to program or make websites, just upload the PDF files and we will create a site for you – and you can adjust page background, colors and other details.
Offline download and other Publuu features
Publuu digital flipbooks are also not just simply PDFs – they can allow you to embed interactive content inside your document. Even with a free 14 days free trial , you can add links, image galleries, videos, or mp3 music background to your publication. Every issue in your library has the potential to bring value to your publications.
Publuu also offers your customers the capability to download your publication and read it later on their iPhone or tablets.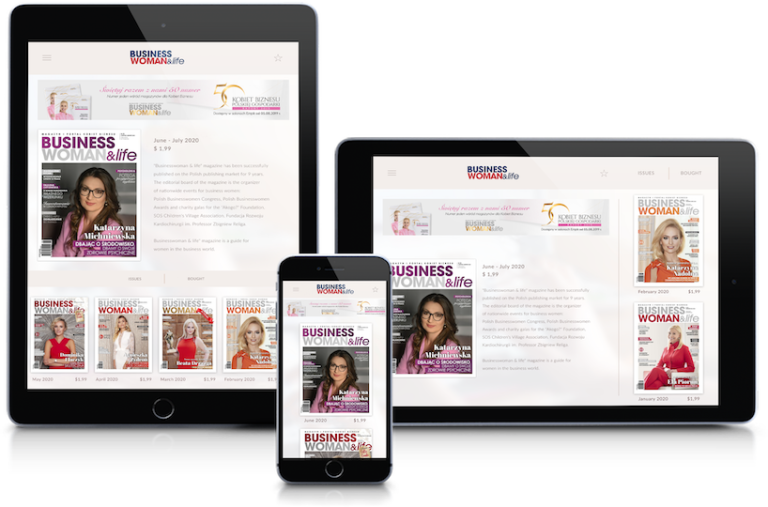 This means it combines the best features of an online app, paper magazines, and online websites. With Publuu you can tailor your eBooks to your audiences' needs.
What is a virtual bookshelf? A Summary
A virtual bookshelf is a place where newspapers, magazines, and other eBooks can be read online on a computer. Thanks to this type of newsstand, you can develop your own online magazine, saving money and time. This is a great option both for smaller publishers and larger companies. You don't have to be limited by other companies and still release your content digitally.
Publuu's virtual bookshelf let you transform issues of your mags into beautiful flipbooks and present them in a digital library. They are a great choice thanks to many functions and capabilities available only in this app.
You may be also interested in:

How To Create a Great Magazine Website?
5 Reasons to Start Using a Magazine Maker
How To Publish Digital Magazine?