MENU
Tips For a Good Company Presentation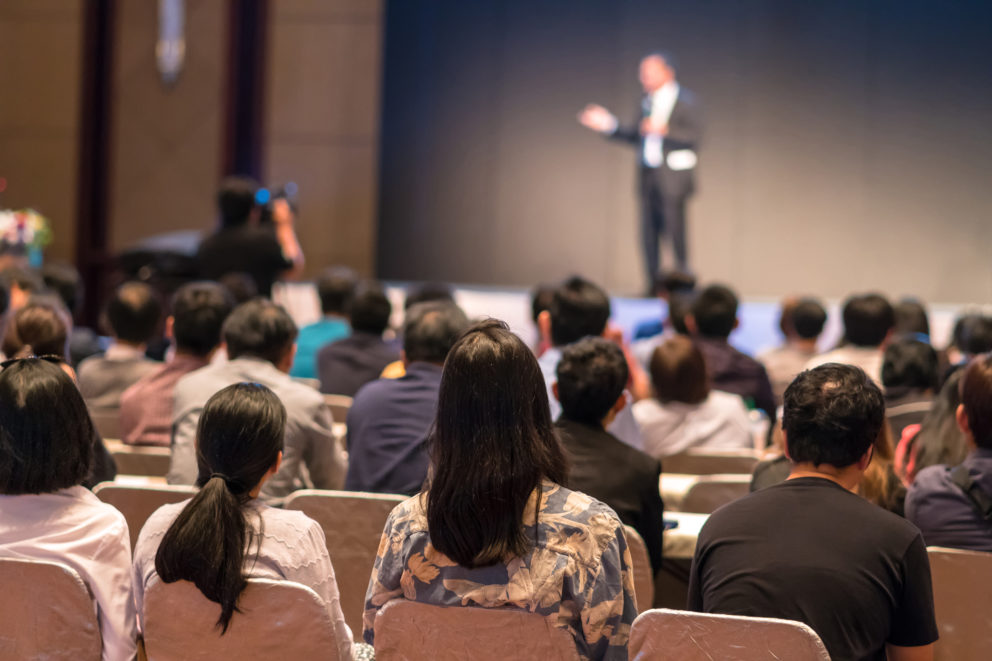 These days company presentations are increasingly often used by business people to communicate their message to the target audience. Using company presentation not only lets you convey your message, but also create powerful, iconic representation of your company. You can inform potential investors on your product or service, or just to convey important information about your company profile.
However, delivering an outstanding presentation is a skill by itself. Good presentation is more than showing slide after slide. If you want to develop this skill, and learn how to improve your business presentation methods, read on for some helpful suggestions to create and deliver fantastic company presentations for all sorts of purposes.
1. Start with preparation
Usually, if you are asked to deliver a company presentation on a specific topic, it is most likely because you yourself know it well. The best presentations are delivered by the people who have a thorough understanding of the subject matter and it's clear that they love the thing they're speaking about. You should know the best and the worst elements of your company profile, and know the corporate industry through and through.
If you're not an expert, you need to study the topic thoroughly before giving the presentation – you might get confused, and you will be asked questions by your clients. Even if you are not an expert on the topic, research it thoroughly and imagine yourself explaining it to the curious listeners.
Business presentations are usually delivered for a specific purpose – identify it and try to nudge your presentation and content towards it. If it's about presenting your company, identify its strong sides and don't neglect presenting weaknesses… and strategies to cope with them. Decide whether to advance new clients or keep old ones, and the content of your professional presentation will follow.
Organize your content to make it simple and easy to follow
The main goal of a company presentation is that the audience understands you and agrees with you. You might be tempted to overwhelm your potential clients with your company presentation using flashy slide shows and dramatic music – but this could make them harder to follow your train of thought. Make sure the content you're providing is organized logically and there's a clear flow from one point to another. You need to capture their attention, once they get lost they start looking at their cell phones.
Rely on visual aids like Publuu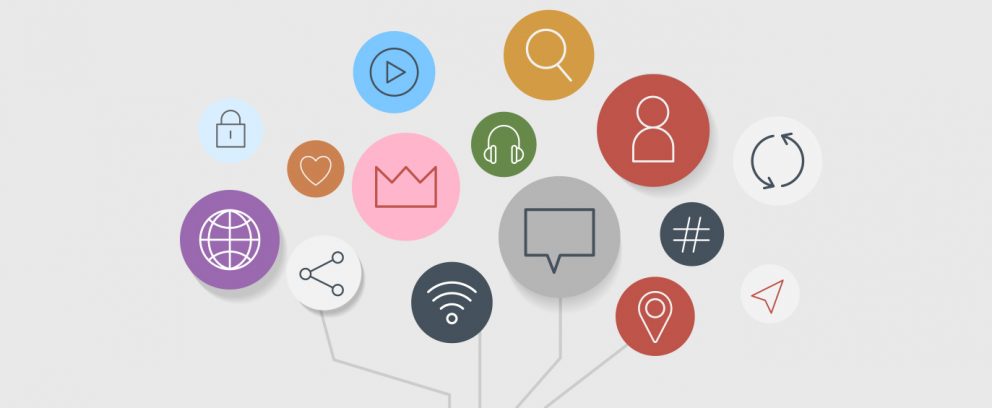 Some of the best presentations are a combination of a great speech and fantastic visual aid – it could be a flipbook, a slide show, or a film. This kind of delivery can allow you to supplement your spoken presentation with eye-catching elements like graphs, charts, pictures, and text. These aren't just entertaining – there are people who learn (and thus retain information) by hearing things and there are many people who learn best by reading or studying visually. Most humans base their input on sight – don't just recite numbers, use graphs to show them… and add visuals to attract attention.
One great tool you could use to improve the visual side of your company presentation are flipbooks from Publuu.
How to use flipbooks in a business presentation
Flipbooks are digital tools – documents that are specially created for online reading. You can create an online flipbook for your customers using any PDF – including ones you create in Microsoft PowerPoint. This grants them not only the ability to view online (you can run an online presentation or send the listeners the link to the presentation afterwards), but fantastic style and appearance, with the look and sound of flipped pages which will definitely attract the attention of your listeners.
Paper-based publications are on their way out. Flipbooks are replacing digital PDFs as the audiences expect better quality and more convenience in the terms of ease of use. Publuu flipbooks not only look smart and realistic, they also provide users with an incredible reading experience, and they grant you more interactivity than many PowerPoint slides. This is also important when delivering presentations for the government – many local government offices rely on free software like Libre Office which might display PP slides in an odd way. Instead, you can use flipbooks which rely on the common HTML5 used by virtually any modern web browser today and you don't have to download your presentation.
Publuu's company presentation example
You can add multi-media elements to your flipbooks, like sounds and movies, to engage the audience and stimulate participation. And if you want to stil use PowerPoint, remember that Publuu flipbooks can make a great supplement for any slide show. You can share your catalog and switch to it to make a point, or use Publuu flipbooks as handouts during the presentation. A professionally designed flipbook will undoubtedly attract the attention of your listeners.
2. Plan your company presentation well
Make a decision on what you want your potential customers to learn. When working on your corporate presentation must decide what you want your main take-away message to be. It's not just about introducing your company profile to your investors; you should make a clear major point that is supported by all of your other material. This is what you should focus on when opening PowerPoint and creating a new presentation. Decide whether you want to showcase your brand, present your team or declare success of a specific project.
When preparing the information, keep facts to a bare minimum. If you have a large amount of text on your hands, condense it to the most crucial parts. Instead of a dull graph showing how users of your company have risen over time, focus on a single statistic. For example, when creating your presentation, mention that your company is the fastest growing one in its niche or that you noted 500% growth. You will be delivering the same information to your audience, but in a more engaging and motivating manner. Business information needs to be simple and concise.
Present your company profile
Now that you've determined what material must be included, you can start planning the framework of your presentation. You should plan as much of your speech and slide shows as possible on paper. Outline not only your speech but also your slides, mult-media elements and consider how would you address your clients.
Introduce your company, your corporate vision, showcase your brand and the people that make it up. Focus on the services and products – you can use Publuu to showcase your company catalog if it's visually impressive. Remember that your potential audience will be interested in your added value – things that put you a cut above your competitors. Your company presentation must show why should they choose you – and "we offer lower prices and friendly atmosphere" might not be not a good solution of your problem.
3. Use the format of company presentation to the fullest
You should use Publuu presentations or PowerPoint slides to support and improve the quality of your presentations rather than display it independently. The easiest method to do this is to make certain that your slides do not just repeat what you are saying. Never just read from the slides. You want your PowerPoint presentations to include as little text as possible. Having to read material off screen will take your audience's attention away from what you're saying, even if just unintentionally. Businesspeople are very busy these days. This can harm your company – and distract potential investors from understanding your added value points. Good brand presentation is key, and it shouldn't overwhelm your audience. Keep your content to a minimal and offer information in an easy-to-read format.
Rather, rely on handouts. Handouts are usually booklets you can give out to your audience if you can't fit all of your material onto your slides. Publuu offers you a great way to digitize your handouts and share them online – which is doubly important in this age of online meetings and work from home. A flipbook handout can contain a section for each slide or segment of your presentation, more detailed explanation, perhaps a transcript of your speech. Here you may add shownotes or – especially in flipbook form – links to your company website when delivering a company presentation.
Make use of useful visuals. Graphics can make or break a truly interesting PowerPoint company presentation. Whether using Publuu, Prezi or any other PowerPoint alternatives, you might provide your clients with a different perspective on your company and its achievements. Charts and graphs, for example, can give information that you may find difficult to express using words. Remember not to overuse them, however – many business owners are jaded against unmarked graphs. As we mentioned above, include only information that contributes to your presentation and won't be just a distraction.
4. Plan and rehearse your business presentation

It is much more crucial to present your company presentation in an effective manner than to plan it yourself. Your narrative abilities must be effective. Think of your corporate presentation to be a tale with a beginning, middle, and finish. Then, invite a coworker or a friend who is unfamiliar with your company to listen to your summary. Tell them this tale in a pleasant, straightforward tone, as if you were telling it to someone in a pub. Ask them to recap it and explain what they learned about your company. It's fantastic if people form favorable impressions – especially if you want to use it the story for new clients.
While you're still working on your company- effective presentation, practice it in front of a coworker. Find a friend, coworker, or mentor you can rely on to provide constructive criticism. Rather than waiting until your company presentation is "completed," work on the delivery and work with your company colleagues on your draft when it is still in draft form. That way, they may give you advice not just on your delivery but also on the structure of your material. You can also deliver the speech to your family members or yourself in the mirror. Experiment with various tones – company presentation doesn't necessarily need to be spoken in a stiff, formal way. You can also practice gestures and react as if you were speaking to your audience. Present your slides once they're done to a related team – marketing team – if they enjoy it, you can consider it a success!
5. How to deliver the perfect company presentation
When delivering an important company presentation, it's perfectly acceptable to be anxious. You need to keep your stress under control. The calmer you appear, the more assured you will feel. Try to relax and tell yourself that what you're doing is perfectly ordinary – if you know what you're doing, you're the expert in your company. Don't think of what the audience can do to you – think of how well you know the industry. Show your personal enthusiasm for the subject to your audience and your energy will be contagious.
Introducing yourself on a company presentation
In a company presentation, introducing oneself entails more than simply mentioning your name. It's a chance for you to provide useful information about yourself, your company and interact with your audience. Begin by clearly mentioning your name. You can introduce your company as well, but this is supposed to be the heart of your company presentation. You also want the audience to remember your name, so don't slur or hurry through it. You can also use a good line to start – perhaps a quotation from an influential person or from a movie. This might pique your audience's interest in the subject. The name will be recognized by the audience, lending credibility to your company presentation.
The handouts you give out or send via e-mail (or place in a Publuu flipbook) will most likely include information on your fundamental credentials and position in your company. Consider what unique talents and experiences you have that would be of interest to your audience and introduce yourself using those. You can also include your job in your company, but it's generally best to focus on your own accomplishments and education. You can also refer your audience to the handout – perhaps you can put your detailed resume as a PDF and convert it on the Publuu.
Maintain connection with your audience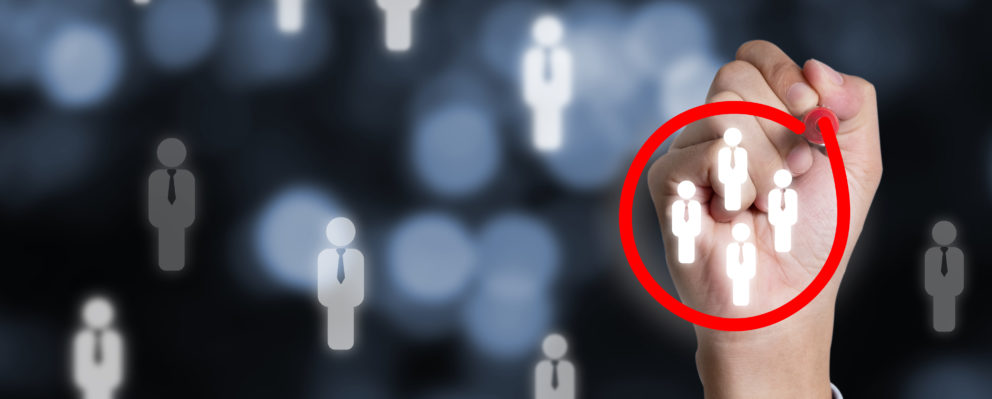 Throughout the entire company presentation, connect with your audience as you talk about benefits of your ideas. One of the simplest ways to do it is by asking questions. In this way you may encourage your audience to actively think about the topic you're presenting. This will help you engage your audience and focus on your company, brand and products you talk about. Make certain that the questions you ask stimulate either conversation or critical thinking. Don't ask "Does anyone have any questions?" – because then people will be polite and not say anything. Instead, try to imagine what are the most controversial aspects of your company and stoke discussion gently – ask them "Our strategy is bold, but do you understand why we're doing this?"
You don't have to be serious on a company presentation. You need to be "easy to listen" Don't be afraid to jokes and share amusing anecdotes. Try getting your audience to a point that appears to be serious, technical, or even hazardous, and then surprising them with a joke – this will help them focus on important moment. If your presentation has a lot of material, you might use amusing graphics. They will be very memorable, especially if you want to make a point. However, consider your audience – if you wouldn't make a joke at work, don't make it in front of the business investors.
A company presentation is a method to present all the relevant facts and ideas you want to transmit to your audience. As long as you follow these tips you will definitely achieve success. If you prepare well for your company presentation, consider the facts you know, create a beautiful slide show and maintain connection with your potential clients, your company presentation is sure to succeed.
You may be also interested in:
How to Sell Your Products Online?