MENU
Employee Training Manual – What Is It and How to Create It?

Every business owner dreams of hiring competent, educated employees – the more people you have, the more profits they generate for you and your company. But when your business grows, you risk reduced productivity, longer production times, higher operating expenses, and other problems. Any new employee will be less productive when they are hired, simply because they need training and basic orientation.
That's why a well-thought-out staff training strategy is the best strategy for reducing the impact of the skills gap on your company. Training is often difficult and time-consuming, – the effectiveness of your training efforts will depend largely on how well-organized your training manual is.
It is a well-designed and effective training manual that lets you quickly share information within your company and encourage all new employees to train and learn how to fit in.
From this article, you can learn everything you need to know to create effective training manuals for your company. You will learn how to prepare a training manual, find training manual templates online, and publish them using a digital booklet maker.
When you create training manuals, it's important that they are easy to read and available to every worker. That's why it's worth choosing Publuu to host your training manuals so that they are effective for your training program – as you will learn from our post.
Let's get ready to learn!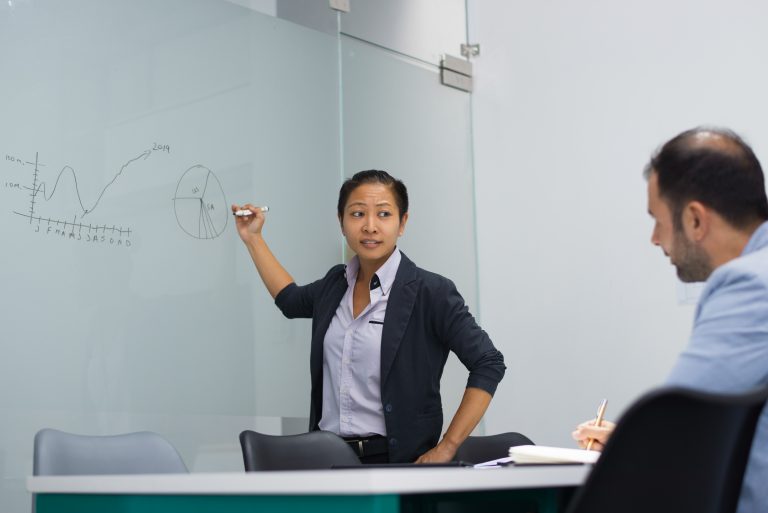 What is in a training manual?
What exactly is a manual? Well, everyone who went to school should know that it's a guide on a specific subject. And a training manual is used to instruct employees when performing new tasks – usually for the first time.
If a job, procedure, or task is done well, it is because of the detailed instructions in the training manual.
With a well-designed training manual, employees have access to instructions when performing basic tasks and procedures. Their own training manual also allows them to find their way around the company (thanks to the basic orientation process), and may even include a map or a gallery of important people in the company. With Publuu brochure maker you can ensure that every new worker can access your guidebook at any place and time.
In the case of companies working with specialized equipment, training manuals can often include a simplified guide on how to start the equipment and how to perform procedures. Training programs can also involve multiple training manuals for different devices, programs, or tasks.
To increase productivity and ensure that employees have the knowledge they need to do their jobs well, many companies develop comprehensive training manuals for employees. Here is a sample training manual created using one of the best online brochure makers:
Employee Manual Example
View more online manual examples
A training guide in addition to the basic manual may include detailed product descriptions and offerings. Especially if it is aimed at salespeople or customer service representatives, you can include descriptions of customers and how to contact them when you create a training manual. There are many training manual templates and patterns that can help you in designing the ultimate perfect guidebook for new hires.
Well-prepared manuals are very complex, but simple to understand. They explain ideas in simple terms, using appropriate images and analogies. A well-made training manual can be a reliable source for managers, employees, customers, and consumers.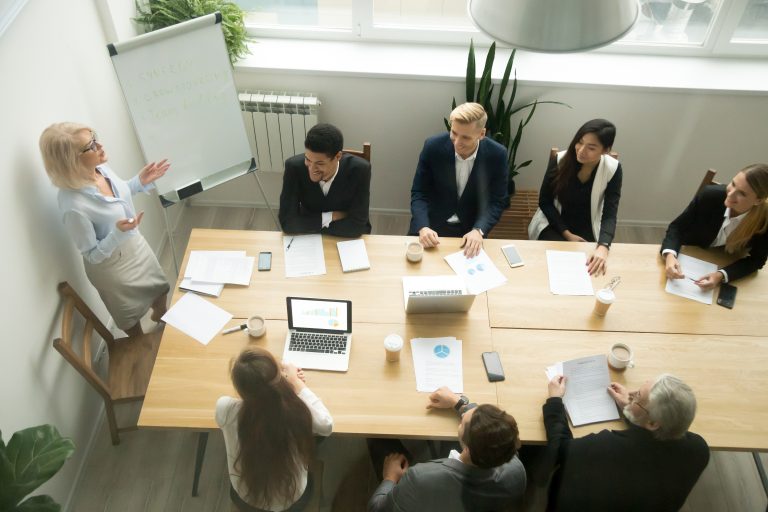 5 reasons why a training manual is important
Training manuals are invaluable tools for your company that will never go out of style. By giving your new employees a training manual, you will be able to completely change their experience.
First of all, it shortens the time it takes for new hires to adapt to your company. New employees can use the training manuals to quickly learn the necessary information, skills, and corporate culture of your company and become productive members of your team. Training manuals of large companies can even include dress codes, codes of conduct, maps, and sometimes even a description of the city around the headquarters to aid in commuting and relaxing.

A good training manual significantly boosts staff productivity. A new employee doesn't have to learn everything from scratch thanks to the training manual, creating a sense of belonging. Tests and good materials make it possible for even experienced employees to learn new skills. You can also send these manuals in a company newsletter — which also helps build team spirit.

New employees are dissatisfied and discouraged when they encounter problems at work, and they're often embarrassed to seek help, and conflicts often arise. To avoid slowing down the training program, your HR department should influence the training manuals. With a well-designed, effective training manual, an employee can identify answers and solve problems on his own. He also has good contact for the HR department in case of problems.

Reduced burden on staff. Training manuals must have a special section for frequently asked questions. Providing employees with ready-made solutions saves time – senior employees don't have to constantly answer the same questions, and new hires can solve their own problems using just their training manual. Thanks to Publuu interactive functions, your training manual can be easily navigated and use interactivity to boost the learning pace.

Fewer costly mistakes. Often, important activities can depend on the actions of new employees – a minor mistake in accounting, for example, can affect the company's cash flow. If you explain key procedures in a training manual, you will avoid serious but common mistakes.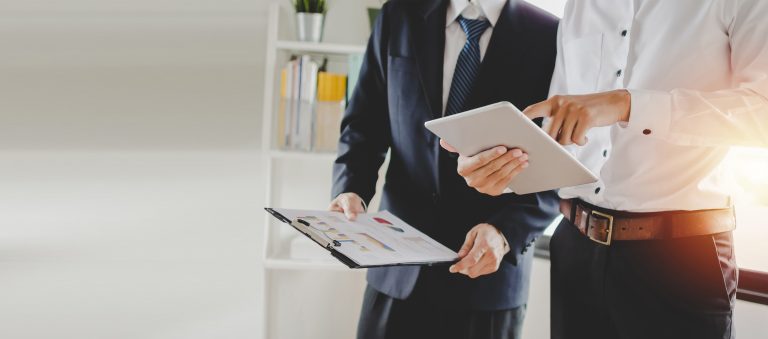 How to write a training manual?
To create a training manual, you need in-depth knowledge of the designated position yourself. You need to know exactly all the machines, software, and tasks of the employee.
However, you can never rely on your own memories to develop a training manual – it must contain up-to-date facts, and procedures and reflect the entire learning process.
Review the many procedures and important information your training manual will present to make sure you understand everything. Make a list of all the important information about the job, and then use it as a guide when making a training manual to make sure you've covered everything.
Remember that you are writing for a new hire who may not have had experiences exactly like yours. For example, this person may not know how to run the software you think is obvious or turn off complex machinery. Everything should be explained step by step from the perspective of a total layman. The tone should resemble many other business writing pieces – simple, easy to understand and to the point.
What should your training manual contain?
We have prepared a guide for creating e-books and other learning materials here. When you write a training manual, you can refer to our other guides as well or see examples of Publuu digital brochures online.
When you create a training manual, you should outline the flow of the training program. A good manual is organized and divided into chapters, subsections, and sections.
Remember to rely on visual and graphic materials – people are generally visual. Whenever you explain something to the reader using a visual method, it can help them understand more, and the same works when you create a training manual.
You don't want to overload your textbook with graphs, but, if possible, include pictures. With Publuu, in your training manual, you can include illustrations, diagrams, interactive videos, or presentational images of the tools or machines a new employee will be using.
Introduction
The introduction should be on the first pages of the training manual. In the first section, you should explain what the job is about, how the company works, what the employee's tasks depend on, and what he or she is expected to do in the designated position. When you create training manuals, you shouldn't neglect the feeling of being welcome in your company.
Position
Now that you've introduced your company to the readers, it's time to convey some of the general objectives of the training manuals.
Describe what the person is supposed to do specifically, what the typical workday looks like, whether he or she is supposed to create specifications or produce on the line, and what the main tasks of the worker will be.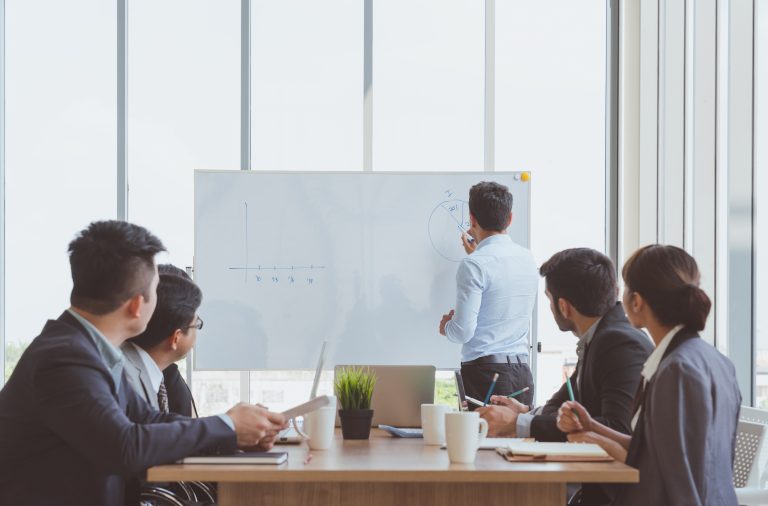 Detailed instructions
At this point, it is extremely important to get to the heart of the text – the instructions.
Clear instructions are always required to help readers understand the tasks they will perform during their work. Imagine yourself in the place of the worker – what he has to do. Imagine the day's work – turning on the computer, and operating the necessary programs. Describe each task step-by-step when creating a training manual.
Also, remember to include rare event procedures and health and safety procedures. In practice, an experienced employee may forget important issues that are second nature to him – but you need to include everything in the manual that will clarify any problems.
FAQs: frequently asked questions
New hires will almost certainly have questions. To avoid confusion and speed up the training process, include answers at the end of your training manual. When designing your manual, you can highlight such questions in boxes or by using a different color. Publuu also allows you to integrate your online training manuals with galleries or videos where you can answer additional questions.
Each chapter of your training manual should end with a summary of the material described in it. Try to highlight the most important facts that you think readers should learn from the chapter. A good way to engage the reader is to add a quiz so they can test themselves.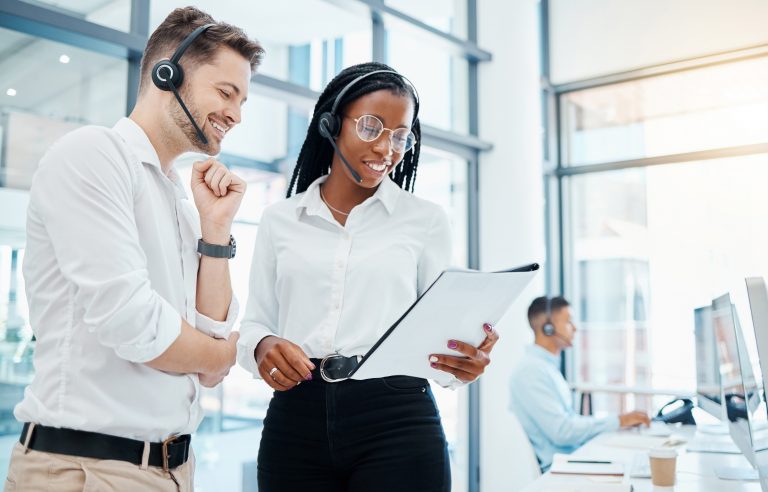 A truly excellent training manual shouldn't be a boring flood of information – you need to present it in a way that gets the point across. The interactive training manual is something that is crucial if you want to provide new employees with an engaging experience as they go through their first steps at your company.
You can make your training manuals interactive thanks to support for multiple media formats in Publuu. Publuu brochure maker allows you to convert PDF files into interactive flipbooks with a beautiful page-turning effect – which are easy to read on any device and make effective training manuals.
You can publish them to Publuu cloud so that all employees can read them on their phones, computers, or other smart devices without having to learn how to download and read the files online. What's more, flipbooks from Publuu can include interactive content such as videos, galleries, or audio files.
Publuu online brochures are very easy to share – you can embed your online training manual in the e-mail for the new hires, send it via social media, or link to them anywhere on the internet. They're viewable on any HTML5-compatible device.
With the help of Publuu's analytics tools, you will be able to determine the number of employees who have read the materials, or how long it takes them to read one page of your training manual.
Flipbooks made with Publuu are a great way to turn training manuals into digital training content, which makes it easier for employees to find important information.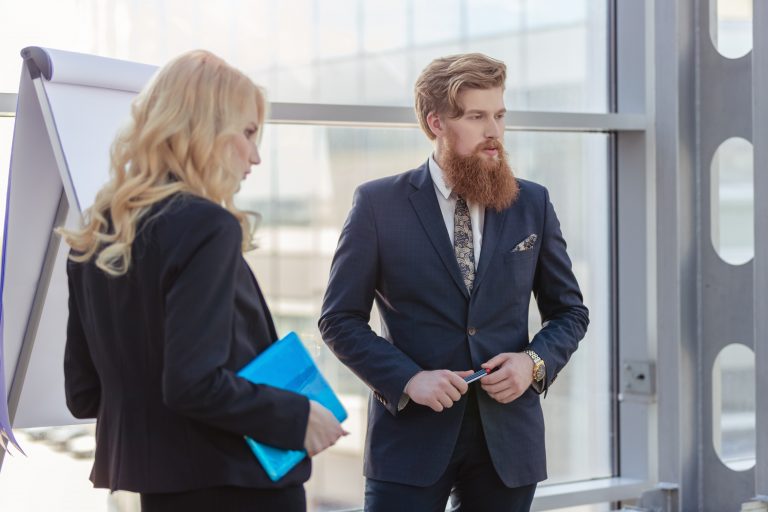 Training manual design tips
Branding is key
Many companies use a specific style of company logo, color scheme, or graphics. Apply the same basic elements of design to the training manual you are creating. Your audience will be able to feel a connection to your brand, with which they have recently become associated, if you maintain the same branding throughout the training manual.
Remember, though, that the training manual needs to be readable – if your brand uses a grungy, street-inspired style, that's great. But you still need to use a legible background and font.
Sometimes it's enough that the logo is present on every page, and that the cover color scheme matches the layout of your training materials. Stick to the designated branding rules, and everything will be fine.
Create interesting content
When developing step-by-step instructions, use different types of content. Different people absorb knowledge in different ways – some learn effectively by listening, while others need visual stimuli. Therefore, include many videos, photos, diagrams, and other types of graphics in your training manual.
The more content, the better – but remember to maintain a good balance between useful and interesting information. You can learn more about creating content in our guide to content marketing. The whole thing needs to be consistent, so it's a good idea to choose one training manual template when creating a PDF.
Even if you don't rely on corporate branding, make sure you use the same colors, fonts, and visual styles for all the elements you intend to include in your training manual. This will make the whole thing look consistent and realistic.
Combine text with media
Create PDFs that combine text and illustrations. Research confirms that such classic textbooks are the most appropriate match for both audience and content. If you need interactivity, you can use videos and galleries with Publuu, but a well-written training manual should explain everything on its own.
A training manual for people working with software can rely on screenshots explaining what the user is supposed to do – and Publuu allows you to add animations, GIFs, and videos to your digital brochures to further simplify the explanation of procedures.
Make the instructional guide simple and easy to read.
The most important design tip is to make sure your user manual is simple and easy to read. Even if you are writing for professionals, there is no point in relying on complicated diagrams and airtight language. As a rule, the manual is meant to be directed to people with no experience.
You can easily create training manuals using simple software like Canva or Microsoft Word. Publuu lets you make your simple training document still look stunning, thanks to the display of the Publuu digital brochures.
Be to the point
You are preparing a training manual so that the people who read it can effectively perform the activities and procedures associated with the new position. But there are cases when companies fill their manuals with excessive amounts of material, the vast majority of which is pointless. If you put an excessive amount of information in your manual, it will be difficult to understand, and your readers will not be able to focus on the most important material for them. You don't need to include every scenario or piece of information in your handbook – just the ones necessary to start new work.
Ease of editing
An already-created user manual can always change. Changes are made to procedures, new goods are introduced, and the features of existing ones are improved.
Therefore, it is possible that you may have to change the handbook to meet new standards. With Publuu, you can easily introduce new versions of the guide – without changing the URL leading to the page. You can also store older versions securely in the cloud if you find it necessary.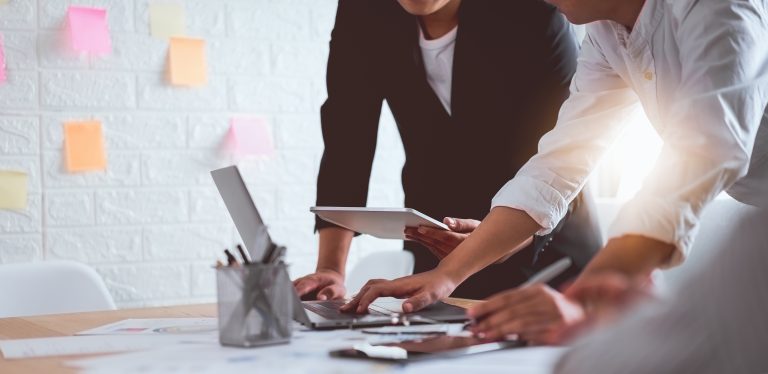 Free training manual template gallery
This training manual template can be used in Adobe Indesign to showcase the people and crucial tasks in your company.
This navy blue simple employee training manual template is simple and legible.
More friendly employee training manual templates can be found on Canva.com.
This flashy training manual template can be used by young start-up companies or tech-oriented positions.
This template can be used to design the pages of your manual – combine it with other training manual templates above!
This training manual template can be adjusted to match your company branding and color scheme!
In conclusion
Sooner or later your company might get enough workers to be forced to create a training manual to ensure that all new hires remain efficient and productive. You want to create training manuals that look great, are easy to read, and contain useful information, from orientation, through explanation of the task, to frequently asked questions.
Luckily, Publuu is here to help. Your training manual doesn't have to be a paper book, but you can convert it to a digital brochure that looks great on any mobile device. Thanks to our interactive features you can easily navigate them, send them on social media and browse them at any time and place.
With the help of Publuu and some know-how, you can easily create great training manuals for any new hire!
You may also be interested in:
Product Buyers Guide – All You Must Know About It
How to Create an Online Course?
How to Share Documents? A Quick Guide