MENU
How to Write a White Paper

Nowadays, white papers are considered a must-have part of marketing. It is often said that if you design them correctly, they will increase your authority, solve your customers' and stakeholders' problems, and attract potential customers like the best lead magnet.
But what exactly is a white paper and how do you design one that works well? A white paper is a form of marketing technique that can help your business grow. It's also a great marketing tool that will help you gather leads, increase your company's reputation and help you with your sales pitch.
From this blog post, you will learn what a white paper is, how to create one, how to design one, and how you can publish your white paper as a multimedia presentation.
What exactly is a white paper?
A white paper is an official report – sometimes a government one – that presents a company's message in an accessible but formal way and educates potential consumers on a designated topic. A white paper is a comprehensive study or guide on a specific topic and related issues. The essential white paper topic is usually related to the expertise of its mother company – digital marketing companies could create a white book on the modern techniques of optimization for search engines.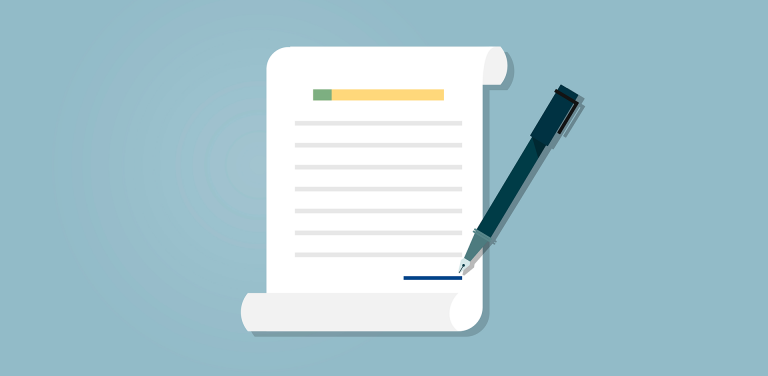 The purpose of a white paper is to enlighten and educate the reader. The issue discussed is presented to help the reader understand it, and the solutions presented in it are often examples created by experts. Usually, thanks to the in-depth presentation of important points, formal style, and attention to detail, it's addressed to B2B leaders or influential people. It can be treated as an executive summary for CEOs.
Thus, a white paper can be said to be a comprehensive study or guide on a specific topic and related key points that can assist in solving a specific problem. A white paper is formal in nature, rarely specialized but its purpose is to educate readers. It often contains credible references to scientific research and corroboration but is not itself a scientific publication. It's supposed to be easy to read, often using passive voice to ensure impartiality and detachment.
Who creates white papers?
Prior to the advent of the white paper in modern marketing, the majority of white papers were created by various governmental agencies across the world, non-governmental organizations (NGOs), think tanks, consulting firms, and so on.
However, the popularity of white papers has grown increasingly frequent in all kinds of sectors as a result of content marketing. In many ways, white papers are useful marketing tools due to their comprehensiveness and availability. Producing white papers may turn out to be very beneficial for any company that is involved in digital and content marketing. A well-designed white book can turn into a real lead magnet for professional, high-profile readers.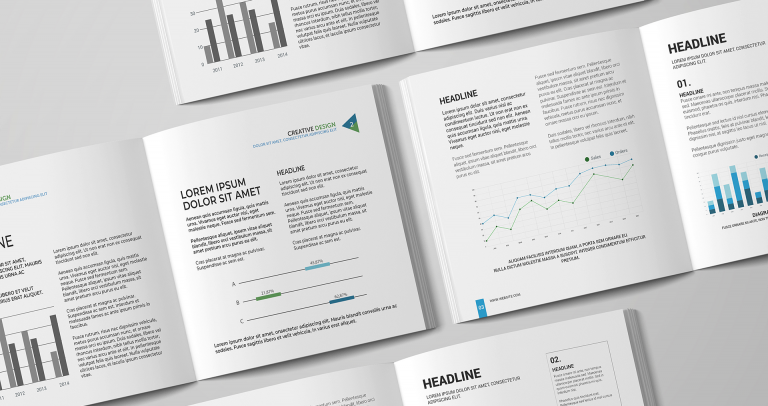 Of course, to create professional white papers that are acknowledged by the readers as comprehensive, reliable sources, you have to work hard. It's difficult enough to create a professional blog post, but if you see just one white paper example on the Internet, you'll see what we mean.
Publish your white paper with Publuu
Publuu is the best online white paper tool because it can quickly transform a PDF file into an attractive eBook with a page-flipping effect. Moreover, your white paper can become really interactive with Publuu presentation maker which allows you to add galleries, videos, or audio.
Publuu's white paper example
View more online flipbook examples
Once published, your white paper presentation will not only look aesthetically pleasing – you can share it with any reader. Many white paper recipients are business users; they often don't want to download large files to their phones. With the latest HTML5 technology, a white paper presentation can be viewed on any modern browser, whether on an Android device, or smart TV.
The strength of Publuu's technology is its ease of sharing. Simply send your readers a link to your multimedia presentation, or embed it in the body of an email or your own website. What's more, if you prepare a new version of your white paper because you did additional research, you don't need to generate a new link.
Using Publuu you also have access to statistics – you can see who is reading your white paper, at what times, and even which pages they are paying special attention to. With link tracking, you can make sure that the item is read by people who particularly care about the solutions you offer in your white paper.


Kinds of white papers
There are many kinds of white paper available on the market, depending on their purpose, their target audience, and the way they present their topic.
A technical white paper describes how a particular technology solves a particular problem. It focuses on a single product or technological method that forms the basis of the solution presented in it. It often includes illustrations, tables, and flowcharts.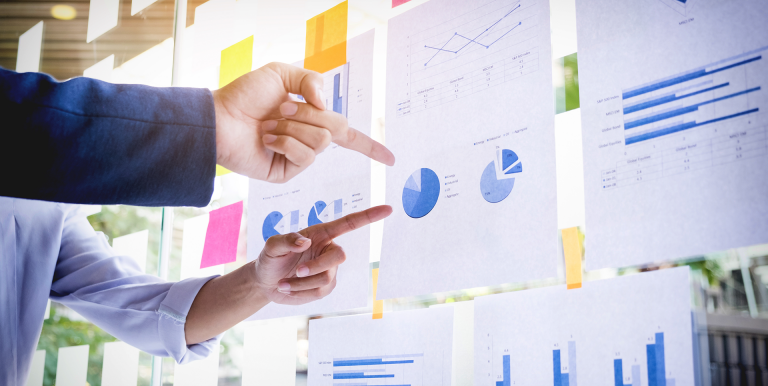 A business white paper is intended for non-technical readers. It presents the case for a particular product or technology. It attempts to make the reader's research process and purchase of particular software or hardware easier. It is often intended for small and medium-sized businesses.
The Product Comparative Analysis is a white paper for readers who already know what kind of product they want to buy, but have not yet chosen a specific supplier. Such white paper often presents a summary of different products, their specifications, and their features.
A white paper can also be in the form of a how-to guide. It presents an in-depth solution to a common problem in a particular industry. It is often a complex analysis, more so than a typical blog post. It is often in the form of an Ebook or multimedia presentation.
A white paper can also be aimed at management, describing innovative command methods and focusing on the executive summary of a specific solution's advantages and problems. It might often present new management approaches and problem-solving methods.
Regardless of the white paper format, the content of your white paper should reflect competence in the field. If you want to create a white paper, you need to know the topic like the back of your hand. Writing white papers isn't easy and requires more original research than an average blog post. Your audience is looking for information and will look for credible sources – companies and people that have in-depth knowledge of the subject matter.
Why to create white papers?
Establishing credibility with your readers is easier thanks to the respectability of white papers. For example, they show the reader that you're an expert in a given field. Thanks to your white paper, you'll be able to count on your prospective customers to return to you when they need expert knowledge in solving a problem in the future. Potential customers search for an informative explanation of important points, and your white book should provide this.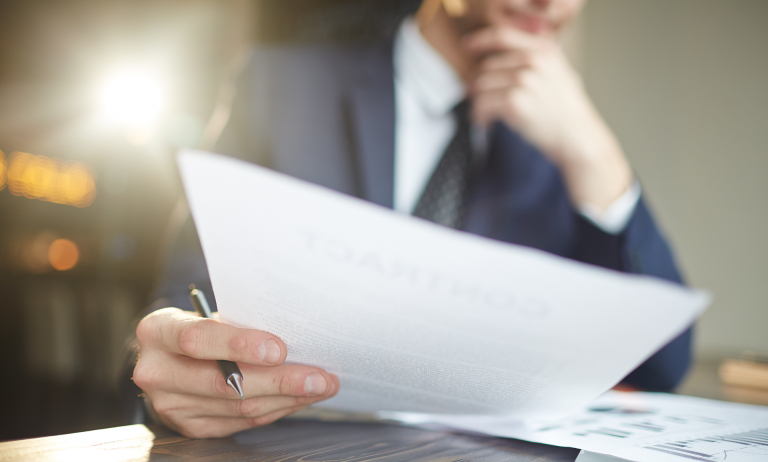 An organization's sales might also benefit from a customer's sense of power provided by the white paper. Experienced investors tend to read a white paper before making a major B2B purchase – for instance, computer systems or specialized equipment. Customers are more likely to buy from companies they know and trust and creating a comprehensive study in a white paper is a great way to do that.
Last but not least, white papers are a great way to get new business leads. A successful content marketing campaign may be aided greatly by the use of white papers. They represent specialist and trustworthy knowledge that can help greatly in marketing endeavors.
How to write a white paper?
If you are starting to create a white paper, start by choosing a theme. Look through samples and templates for inspiration. Find a white paper template that appeals to you, fits your brand, and customize its contents.
When writing white papers, think about what's missing from your industry. Discuss what content you would like to see. Do you think certain companies in your industry need to understand something? Or is there anything your team has done that other people can learn from? Look at the white paper examples available online and consider how well you compare to them.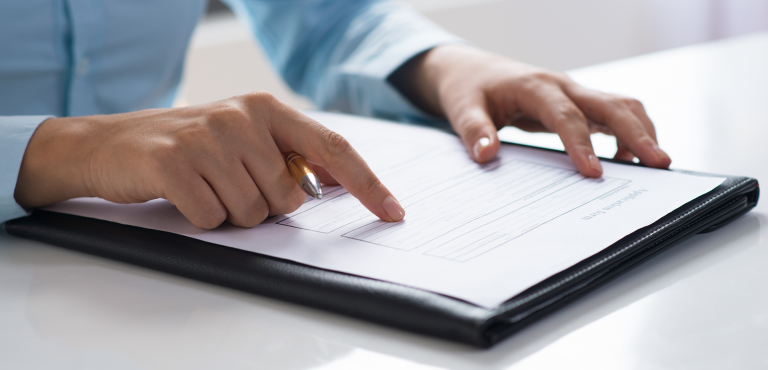 Choose a topic that you are familiar and comfortable with. It is important to have the right information and evidence to back up the data presented in a white paper format. In addition, you must choose a topic that will interest your audience. If your readers do not find your white book interesting or relevant, you are toiling aimlessly!
Do your research!
You can't create a white paper without research. Gather information from both internal and external sources. To make your material stand out, thoroughly discuss your topic. Books, encyclopedias, scientific research – to present your solutions as professional ones you'll need to dig deeper than just Wikipedia. You may have to conduct experiments or research yourself. Be sure to create a good bibliography for your white paper, preferably one that follows academic standards in your country.
It's also a good idea to check the media and online discussions about the topic. This will help you gain new knowledge and see your mistakes. In addition, you will be able to see any content holes in the first draft of your white paper that you can then fill in.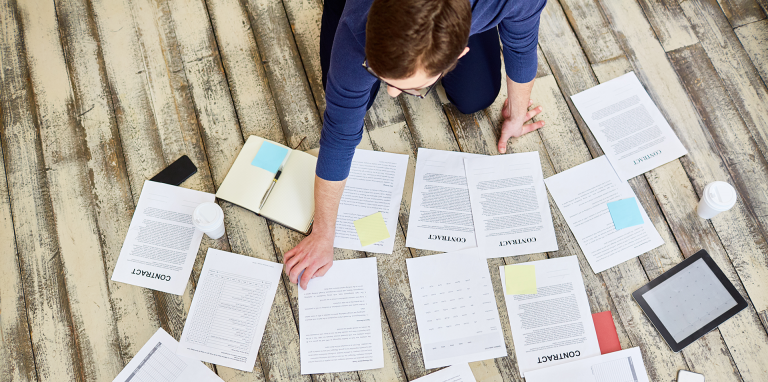 Professional Opinions
When writing a white paper, it is always a good idea to interview people who work in the field you are studying. Not only will you learn new things, but your white paper will be more prestigious because of the opinions of professionals. You can conduct the interview via email or during a conversation on Zoom – just remember to get permission to quote the expert.
Carefully check all of your sources, whether they have been published before or you conducted the interview. There are many online resources that can help you verify your research, including those used by journalists and opinion leaders.
Write a white paper
Once you have gathered all the necessary materials, you should learn how to write a white paper – start by creating an outline.
As with any scientific publication, you should create an outline – make a table of contents. Any scientific work should start by telling what you're going to say, saying it, and then summarizing what you've just said. Start with an abstract and an introduction, where you introduce your arguments, and finish with a conclusion. You can find many white paper templates that can help you present content in an efficient way.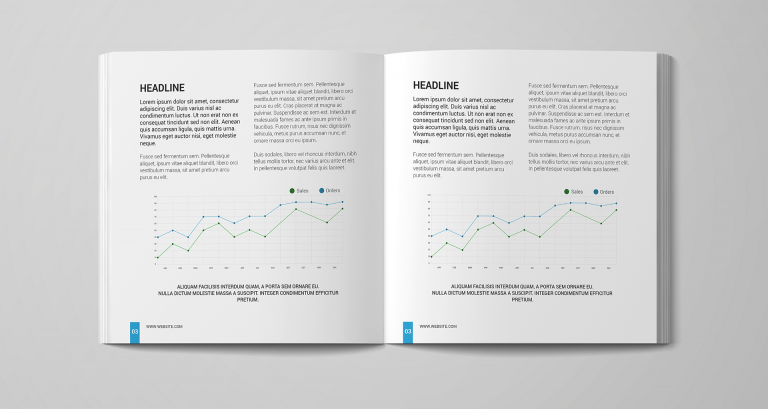 The abstract serves as a foundation for the rest of the document and you will present the gathered information and conclusions in the following chapters. Use a word processing program like Google Docs, Libre Writer, or Microsoft Word to draft an outline for your white paper. Use the styles provided in the document to make your white paper clear and viewable.
The standard document format used for white papers is typically PDF. White papers are more scientific endeavors presented in a formal fashion. While in the professional business publication clarity is important, you shouldn't overwhelm your readers with flashy designs. Use a simple white paper template instead – it's all about substance, not style.
White papers: tips to remember
White papers are typically written for business or government readers. However, as any content marketing institute could tell you, this specific audience also needs some encouragement to check your white papers out. For many such readers, your white paper cover page and a well-chosen title should matter a lot.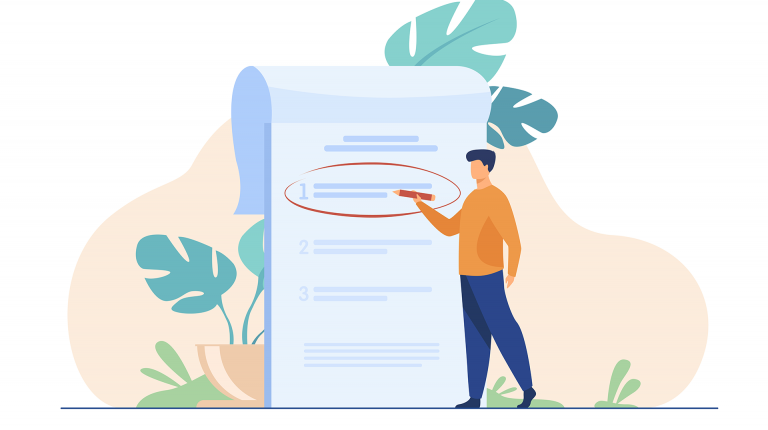 Avoid fluff words, but underline the possible results of your research and solutions. If you want to present a new piece of equipment, attract the readers with a picture of it on your white paper cover page. You can imply that this tool will solve the potential readers' problems, but a white paper is not an ad copy. When you write white papers, use appropriate language and formal tone both in content and the cover page.
How to design a white paper
Now you know how to write a white paper, but you should decide how to design one and how to present it to your target audience. As we've said above in this blog post, your readers are focused mostly on written content. This does not mean that you should neglect the layout.
White paper examples you find online can show you the importance of clean, efficient design. A white paper's cover page is often minimalistic, containing just a title or maybe just abstract graphics in a simple color scheme. Some industries, like tourism or fashion, might require a more decorative white paper cover – but that's usually a matter of the particular topic.
It's usually easy enough to pick one out of many white paper templates available online. These white paper examples have already a prepared, clear layout. All you have to do is paste the content and add your own images. Some companies might also want to match fonts – especially if they use brand fonts associated with their design.
As the name implies, white papers rely on a minimalistic background. They are printed on white paper pages and the splashes of color draw attention to important elements. The white paper template you find over the Internet will almost certainly have a similar layout.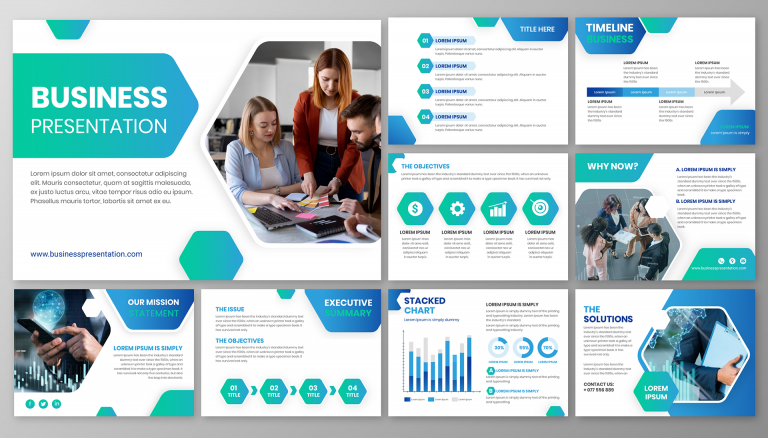 The white paper template might use one or two-column layout – it's best to use two columns if you're going to design your white paper using vertical page design, or three columns if you're using landscape design.
If you find that you often write white papers and publish them on your website (perhaps using Publuu presentations) you might want to create a white paper hub on your site. What is a white paper hub? It's just a section of your website – perhaps using technologies like Publuu virtual bookshelf – that's devoted to white papers and similar professional publications. You can display your white paper examples in one place that attracts market specialists. Such a hub can generate sales leads, especially if you provide your business readers with valuable content.
White paper design project tools
Many designers use software like InDesign to create white papers. However, office packages like Libre Office, Microsoft Word, or even Google Docs might also offer a white paper template. You can write a white paper in Word, and then format it using the template.
Another great tool to write white papers is Evernote. You can use it to create a bibliography and trace the sources you use when conducting external research. Microsoft users also recommend OneNote, which integrates with Word and Excel, which will help you mark key points and prepare data visualization. You shouldn't create the entire white paper in OneNote, but it's a great tool.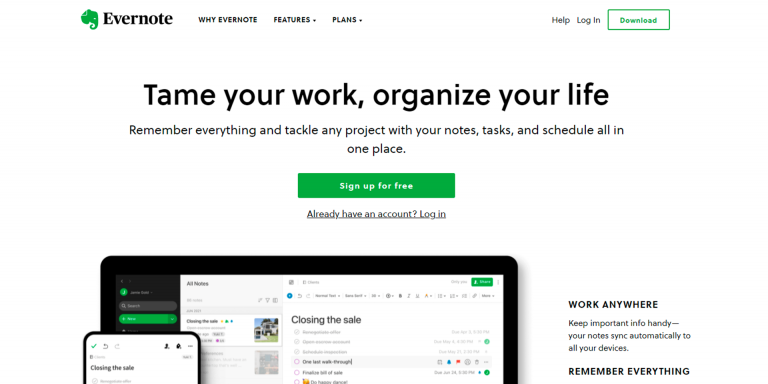 Many designers can also recommend Canva or Visme for their white papers. They can help you create an entire document in PDF format, and almost every white paper template you find on these sites will help you create quality publications. Their rich library of visuals will help your readers maintain visual interest, and it's easy to design elements that will help to navigate the contents of your white papers.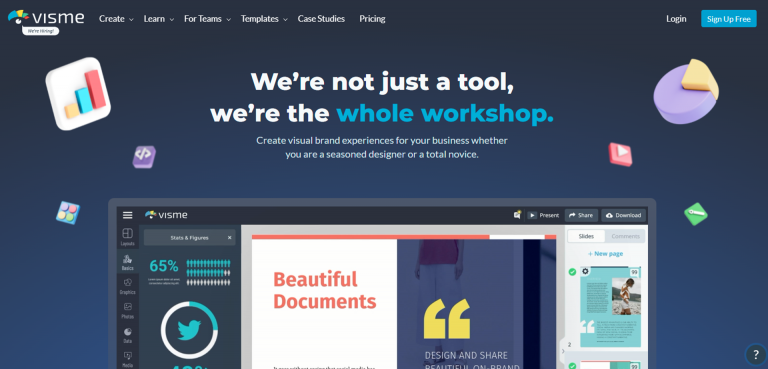 How to generate leads using white papers?
White papers are complex studies presenting multiple possible solutions. They showcase your company's expertise and so they're targeted toward business leaders. Since they are often sought by people looking for solutions and valuable insight this makes them a great tool for lead generation.

If you present a possible solution in your white book, this solution could be contacting a professional like yourself. While white books aren't just for self-promotion, they are great tools for generating leads – especially from high profile customers, like financial institutions.
With Publuu lead generation forms you can simply ask your readers to contact you while they're reading the white paper online – you can ask them to leave an e-mail address in return for access to the book. Usually, business users are more likely to contact you in return for valuable content.
White paper creation – a summary
Now you know how to write a white paper – use formal language, share your research findings, and design the layout clearly and efficiently. Publuu can help you in the design process – as can many online tools. So pick a white paper template and start writing!
You may be also interested in:

What is a White Paper?
The Best Free Interactive Presentation Software in 2021
The Best Online Presentation Tools in 2021