MENU
How to write an executive summary in 8 Easy Steps

When you're working with investors and seeking sources of funding, first impressions count above all else. In today's world, you have to convince very busy people to learn all about your business ideas – and you don't want them to be immediately discouraged.
These days businessmen, bankers or the management team can are very busy. Thanks to the Internet, they have access to virtually endless amounts of information. So how do you get your message across, and get people attracted just to your startup?
With the answer may come a well-designed executive summary. This is an abbreviated version of some other comprehensive document – you'll include a presentation or description of your company in three or four pages. Executive summaries are often included in presentations, business plans, or official reporting documents, but are also useful in other situations (such as press releases or business proposals). You can add an executive summary to nay long, comprehensive document.
The ability to prepare a nice, well-designed executive summary in addition to winning investors will also be useful for many employees. If you can explain your business plans to prospective investors, you can also explain them to new hires or salespeople.
Executive summaries are often used by startups and organizations to present their ideas and proposals. These short, concise texts are designed to convey the idea behind your company in the simplest way possible. Consider creating an effective executive summary with our proposal generator, where you can be certain that you have an extra advantage.
An executive summary contains the most important information about a successful concept, presentation, or business model. However, it takes talent and knowledge to write a good executive summary that will attract attention and get investor support. In this article, we will describe the eight steps of creating an executive summary, including what to include and what to avoid. You'll also find here an executive summary template gallery which you can use to create or be inspired by.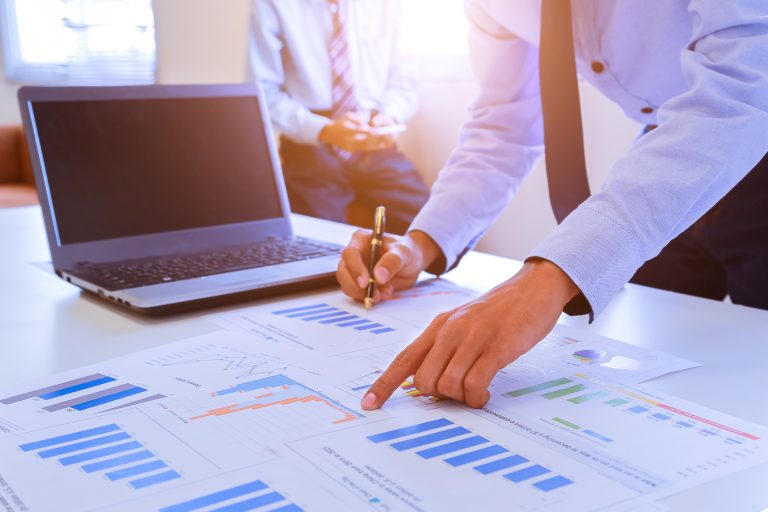 What is an executive summary?
An executive summary is a short, engaging digest of your company's strategy and values. The purpose of an executive summary is to entice investors to read the rest of your business plan, explain the added value offered by your products and services, and connect with you.
A well-crafted, strong executive summary is usually one to two pages in length and summarizes your company's goals and business plan in a way that grabs the reader's attention. It might condense your entire business plan into one sentence or two and present your crucial business idea to people unfamiliar with your industry.
This brief summary provides a general overview of the most important parts of your business plan (such as your company description, the goods and services it offers, your finances, and how you fit into the target market), which are discussed in more detail later in the full business plan. You can also include it in your presentation. Most professionals say to enclose executive summaries into every business plan, whether you submit to the local government, bank, or equity company.
Since this is a more or less standardized business document, executive summaries are also useful for summarizing official documents like white papers, reports, or statistical analyses. Executive summaries are also useful in project proposals and status reports. They provide an overall summary of project activities, key findings progress, setbacks, and future moves. Using Publuu it's easy to create a summary for your business proposal, white paper or research report and link to it everywhere online.
When you're looking for new partners, business loans, or want to start fundraising for your company, your executive summary will be an effective conduit for getting later investments. If you work in a corporation, you can create them for your superiors.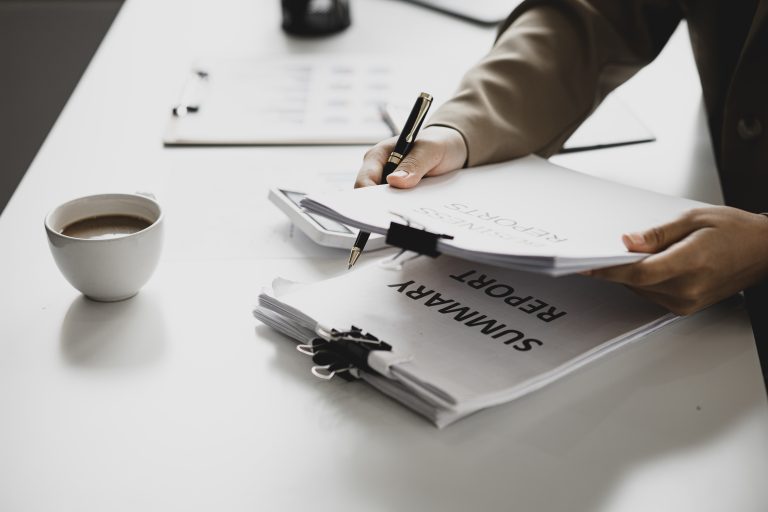 The best tool co create and publish an executive summary
When you create an executive summary, you want it to stand out. Publuu allows you to convert PDF documents into attractive, interactive executive summaries in just a few clicks. With a realistic page-turning effect, they will undoubtedly look astonishing and be readable on any device, from the smallest smartphone screen to a large-screen TV. The business proposal shown below is a perfect example of how one should look like, and it surely is a convincing way to show potential partners your executive summary.

Publuu's business proposal example
View more online business proposal examples
Readers can directly access your business plan and executive summary without having to download them first, thanks to Publuu cloud storage. This will come in very handy for the busy businessman who can read your entire executive summary on a tablet or a smartphone in just a couple of minutes. Hotspots make it easy to navigate through your executive summary and provide links to charts, critical information, or other parts of your business plan.
You can share business proposals via email, websites, or social media so that everyone has easy access to them. The intuitive HTML5 files we provide load instantly on any device and are easy to share and view. You can view them in your LinkedIn or Facebook feed and jump to a specific page with a single click!
What's more, sharing a critical document like an executive summary with potential investors is also easier, because now you know when your doceument is opened with tracking feature. You'll also know if that person has reviewed your content, helping you set yourself up optimally for a potential meeting. You can be notified by e-mail or check what pages and sections of your executive summary draw the most readers. You can see how many times your executive summary has been viewed, how long people have spent reading it, and which pages and sections are most popular. This information can help you to improve your executive summary and make it even more effective at communicating your business plan.
In addition to the features already mentioned, Publuu also offers the ability to add custom branding to your flipbooks. You can add your company's logo and colors to make sure that your executive summary reflects your brand identity. This will help to make a lasting impression on potential investors or customers.
Publuu is an easy-to-use, affordable, and reliable platform that can help you to take your executive summary to the next level. With its interactive flipbooks, cloud storage, hotspots, sharing options, tracking feature, branding, and analytics, it's an ideal tool for anyone looking to present their business plan in an engaging and professional way.
How to write an executive summary?
The best practice for entrepreneurs is to compose an executive summary only after preparing a proposal, business plan, presentation, or report. In the executive summary, you will include a summary of the main project proposal or the idea your company offers and what assistance you will need in its implementation. When you write an executive summary, there are a couple of things you should keep in mind.
The beginning: how do you start an executive summary?
Your executive summary should briefly describe the key points of your document. Go through it again and think about what should stay in the user's mind. The main goal of your executive summary is to get people to read the rest of what you have written. It basically repeats the major points you should contain in your business plans. Your main audience are the decision-makers who should be able to understand your company, the uniqueness of its products, and why it's worth investing in.
If you're writing a report summary, you can write something like "these specific data point to these conclusions." The typical reader won't make an important decision based on the executive summary alone (although… we've all had that kind of boss), but it would be useful for them to know what's in the report even before they start reading it. You can always reach for the guide on how to how to start a presentation.
Table of contents
Although the executive summary needs to be short, you should include a table of contents at the beginning of the document. It will make it easier for him to navigate (especially if you use Publuu hotspots), and help the reader easily find what he's looking for, whether he's just browsing or wants to come back to it later.
Description of your company
In this section, provide a brief summary of your company's history, financial information, experience and credentials. Include a statement of purpose and what you've already accomplished. Share the successes you've had as a group and the next goals you've set. Explain why you care about the funding and that you will invest the money in a good way.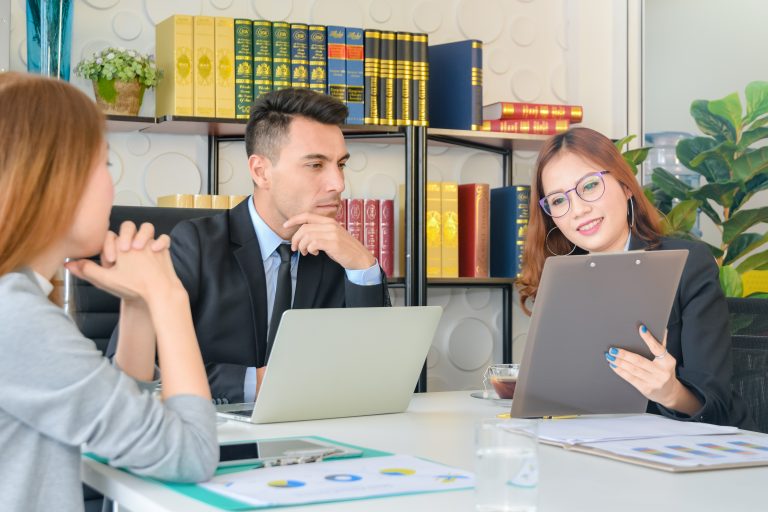 Flagship product
Explain in the executive summary what makes the difference between other companies and yours. Try to answer the question why an executive summary reader should invest in you. The best way to do this is in the form of a catchy slogan: for example, "we increase productivity by 300%" – something that sounds like the customer won't believe what the slogan says, and you will explain your entire strategy in the proper business plan.
Strategy
Briefly and factually describe your entire strategy – how you will benefit from the grant: whether you will increase employment, production, or improve the quality of your services using the grant money. This section must contain enough detail for the reader to understand why the return on investment will pay off for them.
Application
In most cases, the appeal of a small business is really a request for money. This further emphasizes the need to present a compelling case up front. Since most requests won't be granted on the basis of the executive summary alone, it's a good idea to highlight the outline of the request – how much you're asking for, what budgeting looks like, who is offering collateral, and so on. A curious investor will read the entire document or give it to their project managers.
Correct the mistakes
Although it's not a chapter, you should spend a lot of time checking the summary for errors. Check for grammatical and spelling errors. But this is perhaps most important, show the summary to someone to give their opinion of it. It's also a good idea to pick someone completely unrelated to your industry – because that way they will understand what you want to convey in your executive summary.
Choose a good template
Below you will find a gallery of executive summary templates that you can prepare in a program like Canva or InDesign. Remember to make your document look great in Publuu – you can use the various executive summary examples and templates to establish your own corporate branding. This way your documents will be well recognized.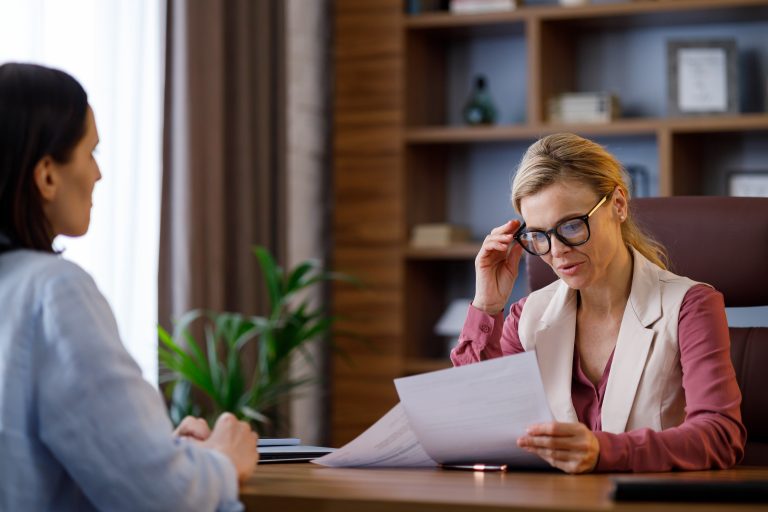 What should be included in an executive summary of a business plan?
The executive summary is where you get to the heart of your business strategy; so include elements such as:
Your company branding – showing your style and attitude. Are you family-oriented, an ambitious startup or a respectable law firm?
Your company's goals and objectives – what you want to achieve. You can state here your company's mission statement and what you will achieve if you succeed in your business plan.
Personnel and consultants – you should also describe known professionals and their achievements – including your own.
Relevant statistics: Your business plan and its executive summary should include an analysis of the market: its demographics, saturation and the presence of competitors. You can outline it in one paragraph in the executive summary.
How to write an executive summary for a business plan
When writing an executive summary, always keep your target audience in mind and write for them. To get started, think about whether a specialist in your field or someone more interested in finance will be reading the text. You need to use language and terminology appropriate to your target audience – especially if you think that this project proposal will be read by someone not knowing a lot about technologies.
As you know, people will read things that are useful to them. So if you want to attract and keep your audience's attention, you need to do research to find out who they are and what they want to learn. Sometimes you can simply look on LinkedIn to see who is handling the requests and think about how to reach that particular person. As a rule, however, it's a good idea to avoid slang terms, buzzwords, and specialized words.
Try to keep paragraphs short and use clear, concise language appropriate for your target audience. This will not only make your text more readable but also get the attention it deserves. Remember that you have at your disposal tools like ordered lists and bold font which will guide the reader's attention. For more information, try to learn how to write formaly in business writing.
There are no rigid rules for the length of an executive summary. However, the basic rule is to keep it as short as possible. After all, your audience has limited time and wants to get to the point as quickly as possible. So, try to reduce the executive summary to no more than two paragraphs. It depends on what you're summarizing – if you're using statistics, you can include a line or two in the summary.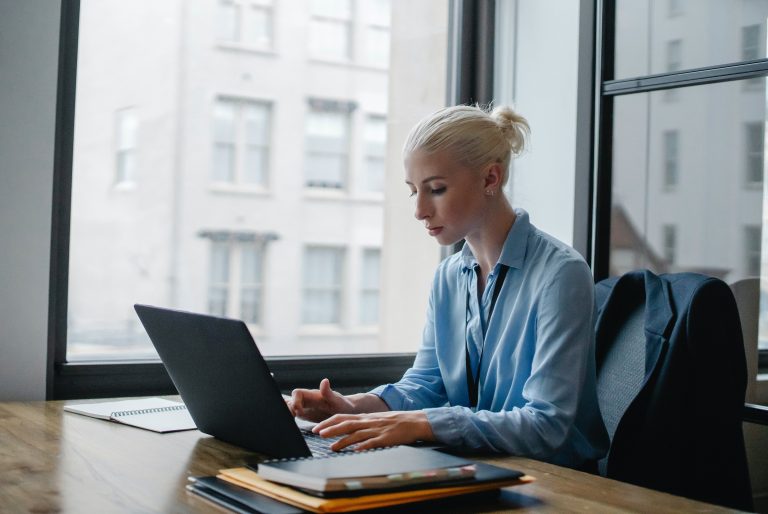 Executive summary of a business plan – examples
This business proposal below can serve as a great introduction to your company – note how it uses the executive summary template to divide the short content into sections. It's easy to navigate and the illustrations and examples are very easy to read.

Publuu's business proposal example
View more online business proposal examples
This business presentation is short, concise and to the point. This business proposal presentation uses hyperlinks and multimedia capabilities of Publuu to further showcase the unique points which wouldn't be possible with a traditional printed business summary, as shown below:

Publuu's executive summary example
View more online executive summary examples
Executive summary template gallery


This free executive summary template looks prominent and respectable.
You can use this executive summary template to sum everything up in just a couple of pages.



Using a dark color scheme for an executive summary template can really make a difference for you and your prospective readers.


This elegant executive summary template uses bright white and off-white colors and dark spots to great effects.



Alternatively, this bright red summary template can really work well with Publuu business proposal maker!



You might also be interested in:
What is a Business Proposal?
How to Present a Business Proposal?
Top Business Proposal Template Websites