MENU
How to Make an Online Book in 12 Steps
In this day and age, everyone wants to write a book and share their knowledge and stories with the world. With the rise of digital publishing, making and selling your own ebook online has never been easier. Now you can publish your book using ebook creator within seconds. Whether you are a professional writer, or you are using an AI writer to create your content, now you can share your thoughts and your own book with the world.
Creating an online book can be a great way to reach a wider audience. You can be a designer who wants to share their ideas with the world or an owner of a company who wants to use their ebook online to showcase your know-how, products, and services. There are many reasons for ebook creation for everyone in the business.
In this article, you can follow the step-by-step process of making an online book. We will cover everything from choosing the right platform, ebook format, or an online ebook creator, to publishing and promoting your book—so that you can turn your writing dream into a reality.
12 steps to create an ebook!
Choose where and how you want to publish your book. Maybe you want to share the PDF with your site's readers, maybe you want to publish your ebook online using a service like Google Drive. Many people also choose services like lulu, Barnes & Noble's Nook Press, or Amazon's Kindle Direct Publishing.

Consider whether you want your book to be available only as a pdf or an epub. Maybe you also want it to be available as print-on-demand. In that case, it's a good idea to create a PDF – you may want to professionally make an online book using the online ebook creator to see that a finished ebook can look like the one below.


Publuu's online ebook example

View more online ebook examples

MAKE YOUR OWN



Sign up for an account with Publuu, Amazon, or another service. These have prepared many examples and tutorials for you on how to create a PDF and upload it to our site – other services usually do the same.

Write and prepare a book. Here it is difficult to help you: you need to know what to write and how! If you want to work on your ebook content, it's best to plan ahead and do the research.

Give the book to an editor and proofread it – even if you can't afford a professional ebook editor, find a knowledgeable person, like a teacher or a friend with a degree. At the very least use spell-checker software to create a professional-looking ebook without serious errors.

If you are inexperienced, you can create a PDF in a program like Microsoft Word or Libre Office; more advanced creators can use programs like InDesign, MS Publisher, or the free Scribus.

Prepare the ebook cover: if you don't have access to an illustrator, use your own images or free stock images, photos, or maybe even AI-created illustrations. Sometimes your ebook template might have some examples of the ebook cover – everything depends on your ebook maker software.

Make sure your book looks the way you want it to. You can create a realistic preview of your printed ebook, and you can easily update new versions of your interactive ebooks.

Decide how much you want to earn from book sales, taking into account your production costs and desired profit margin. If you want to create an ebook and make it available for free, you may want potential readers to pay for them by sharing their contact information with you using a lead form feature.

Place your book for sale or publish it using an online ebook creator. Publuu allows you to password-protect your files, and you can share them with people who have paid for access or, for example, support you on Patreon.

Advertise your book online, in emails, and on social media. The more people see your professional ebook, the better!

Read and check reviews of your book and make any necessary changes to increase its success. Publuu lets you easily update your ebooks if you decide to self-publish.

How to create an ebook from PDF online?
If you've already written and published your book, you may still feel limited by the PDF format. PDF is not a particularly convenient format for creating digital books. On its own, PDF can be a large volume, and sometimes you have to download it to a your storage drive. That's why it makes sense to use multimedia flipbooks.
A flipbook is a web-based, interactive PDF with a realistic page-turning effect that can be viewed in a browser. By converting your PDF to flipbook format, you can share it with everyone. You can convert a PDF file into a flipbook in seconds.
What's more, you can add multimedia content like videos, images, and audio files to it. With the ease of adding links, make it easy to navigate or integrate one e-book with others. You can embed it in an email, or website, share it on social media and even sell it.
Online ebook creator allows you to create and publish content on the web – and it's one of the best apps for creating e-books.

Best eBook creator apps:

Publuu
As shown below, Publuu lets you create stunning eBooks in flipbook format. Thanks to this powerful tool, you can publish your books online, and showcase them to the world – and you have two weeks of the free trial period in which you can use the features as a true professional would do.

Publuu's online ebook example
View more online ebook examples

Calibre
Calibre is a free and open-source ebook management software that lets you create an ebook, and convert it to any of the popular ebook formats. You can convert epub to mobi or doc to epub. Additionally, it helps you read and edit your own ebook collection. Another open-source alternative is Sigil, which lets you create an ebook in the ePub format.

Google Docs
You can use Google Docs to write and format your ebook, then export it using various formats. Once you have some experience with layout software, you can create PDF documents using only Google's word processor – you can save your document in an eBook format using an option like "save as mobi".
Scrivener
This is a powerful writing tool that offers a free trial version. It is designed to help you organize and structure your writing, and also has a built-in professional ebook compiler.

Canva
Canva is a graphic design software that has a wide range of ebook templates and tools to create e-book covers, infographics, and other design elements. Thanks to its massive ebook template gallery, you can easily create stunning ebooks. It's a bit harder than making an ebook in Google docs, but it's a solid graphic design or ebook creation tool that's free to use.

How to make a book online for students?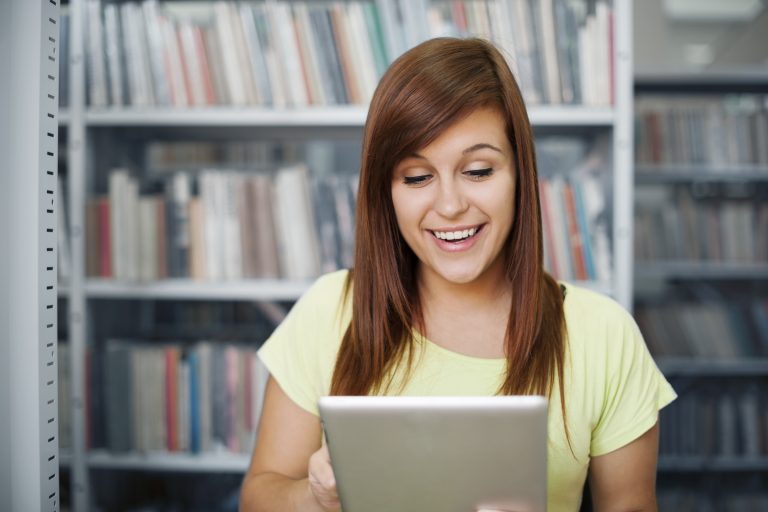 Students who have mastered a topic can demonstrate that mastery by writing an ebook on that topic. Creating an ebook is a great project for students. You can create a term paper, book report, or your own study aid. And if you are a teacher, you can prepare interesting information for your students using interactive ebooks with teaching aids like videos or image galleries.
Before creating an ebook, learn as much as you can about your chosen topic by doing research. Reach out to authoritative books, articles, and websites. Take notes so that you are sure the topic will interest you and your readers as a finished ebook.
Then you need to break the data you've collected into manageable chunks, such as chapters or sections. Use headings, subheadings, and lists to help you organize your text.
Make use of the data and present it in an attractive way in your own ebook. Include visual effects, such as your own images, photos, and videos; Publuu allows you to add interactive elements, like galleries and hyperlinks to the finished ebook.
Check and fix typos, grammatical errors, and punctuation in your ebook, preferably by hiring a professional proofreader. If your book is to serve students, it needs to be professional and well-prepared.

How to create an ebook in Canva?
To start creating your ebook, first, open the Canva website and log in to your account. Once you're logged in, you can search for "ebook" in the menu bar at the top of the page. This will bring up a gallery of free ebook templates that you can use as a starting point for your ebook design. The templates come in a variety of designs and layouts, so you're sure to find one that inspires you.
When you've selected a template, you can begin customizing it to suit your needs. You can change the colors, fonts, and images to match your own brand identity or personal style. Canva has a wide range of ebook formats and design elements, such as graphics, illustrations, and images that you can use to make your ebook more engaging and eye-catching. You can also combine features from multiple templates to create a unique look for your ebook.
Once you've finished designing your ebook, you can download it in PDF format. This is the most commonly used format for ebooks and it's compatible with most e-readers and devices. To download your ebook in PDF format, simply click on the download button and select PDF from the options.
It's worth mentioning that Canva is a graphic design software that is not specialized for creating eBooks and might have some limitations in terms of formatting and functionality but still can be useful for creating the cover and some design elements for your ebook.

Ebook template gallery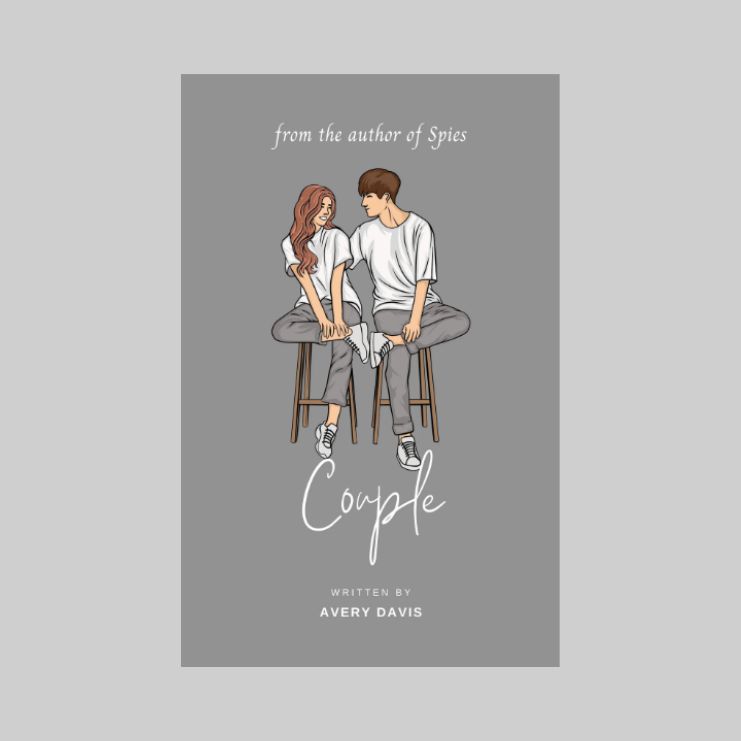 You can use simple ebook templates like this one to cover a wide range of subjects, from romance to lifestyle tips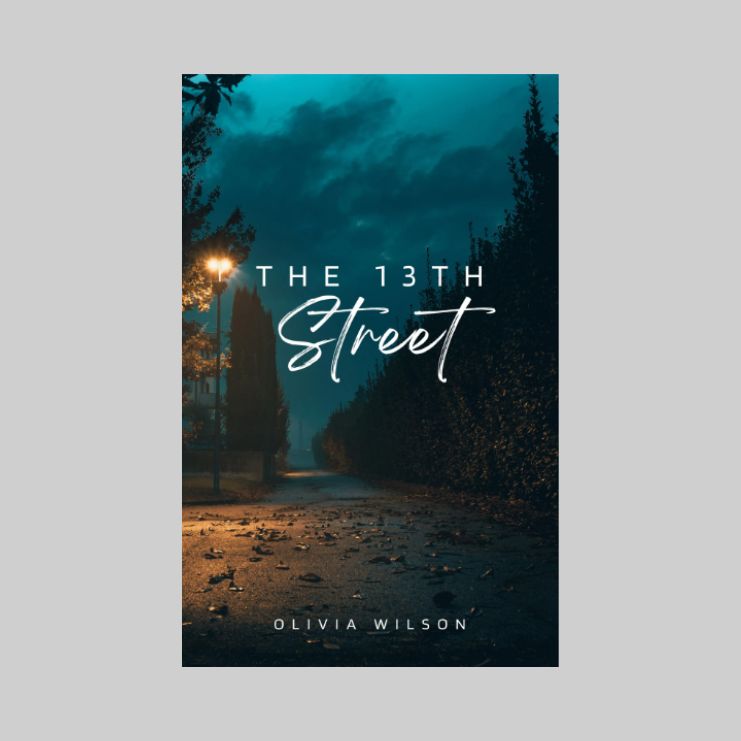 Using moody, dark photographs on the cover of your free ebook definitely attracts attention.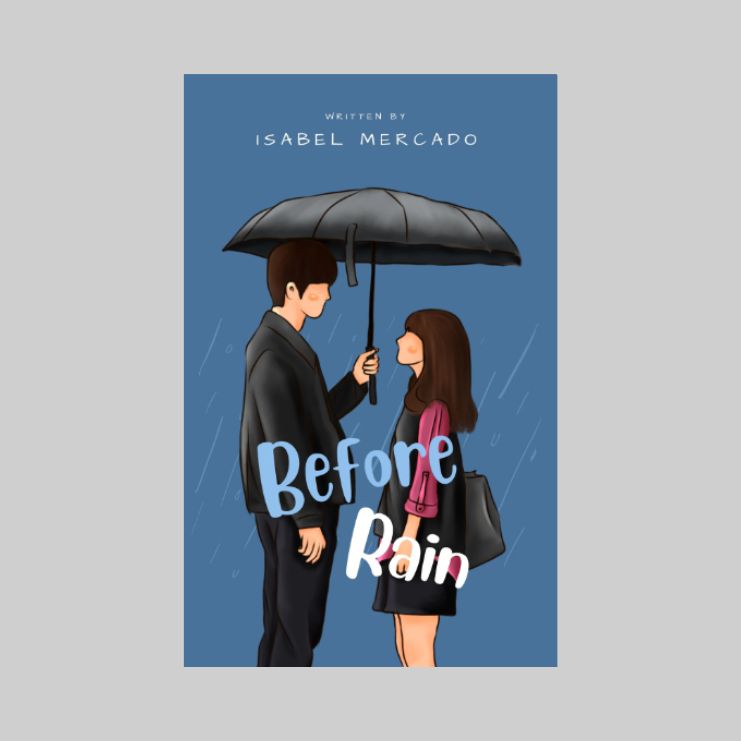 Ebook templates inspired by manga and anime work best when dealing with young target audience.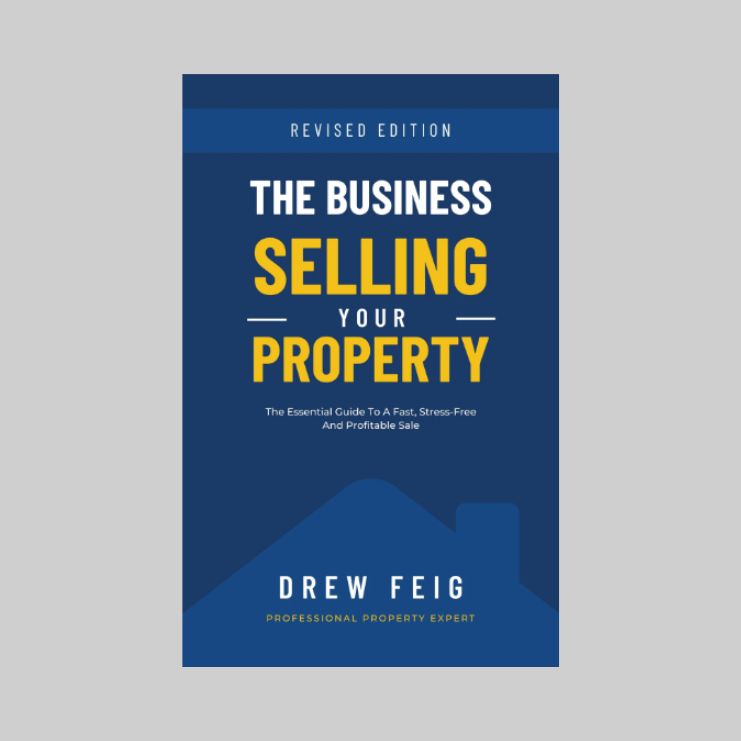 You can use simple, geometric-pattern-inspired free ebook templates like this one to showcase your content.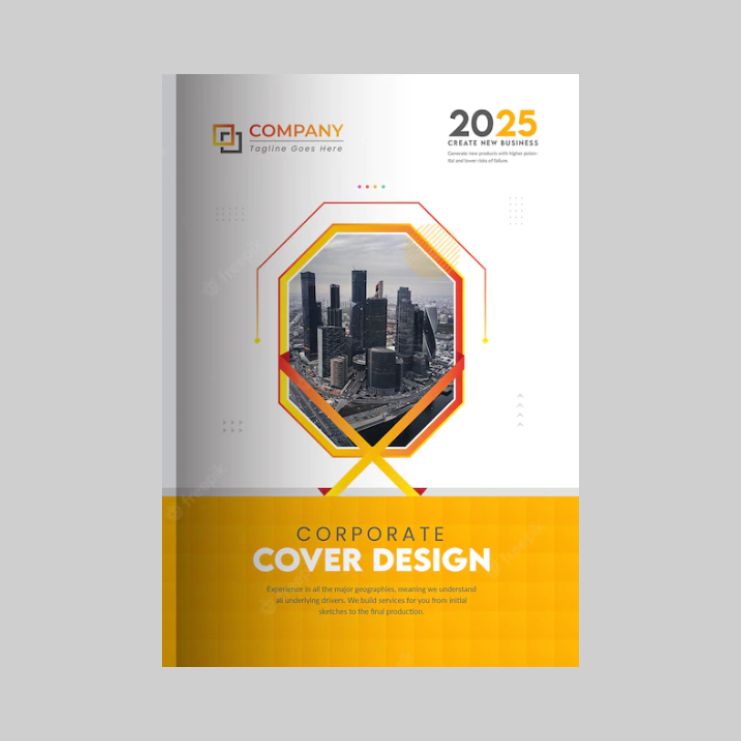 This simple corporate template can used with an ebook creator like Affinity Designer or InDesign.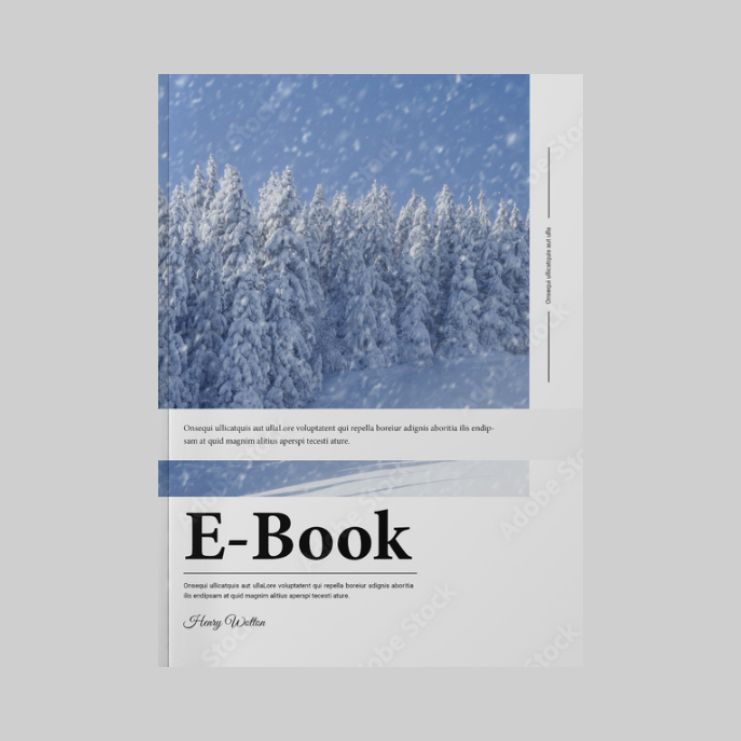 Use ebook templates like this one to create a professional looking ebook design.

Summary
You now have the knowledge necessary to create and write an ebook, or online book. You can choose the best platform or service for publishing your book, determine its format, and create its cover with ease if you adhere to the aforementioned rules.
Once it is finished, you can publish your book and offer it for purchase or distribution. Make sure to spread the word about the book, which should include online and social media promotion, as well as reading and responding to reviews. Using online flipbooks from Publuu, you can quickly and easily showcase your fantastic ebooks.
You may be also interested in:
How to Create an Ebook with Publuu Ebook Maker
A Short Guide to Ebook Design Basics
Top Book Cover Design Trends