MENU
How to Design a Flyer in a Few Simple Steps

Flyers are tried and true method of drawing attention to your business, providing people with basic information and a call to action to look out for your company on their own. Even in the age of digital marketing campaign initiatives and online publishing, flyer design is still important.
If you want to create a flyer design for your own business that will draw the interest of your target audience or an event flyer that will make guests line up in front of your door, we have prepared some tips on how to create a flyer or a brochure using an online brochure maker, a collection of professionally designed templates and a guide to the entire design process. After reading this article you'll be able to create your own flyer for any opportunity.
How to create an outstanding flyer in 7 steps
Designing business flyers for your company is a great strategy. These materials don't cost a lot to make and it's easy to produce. Anyone can design elements of a perfect flyer, without the need of hiring a graphic designer. All you have to do is just find simple software and think about the flyer designs you want to create!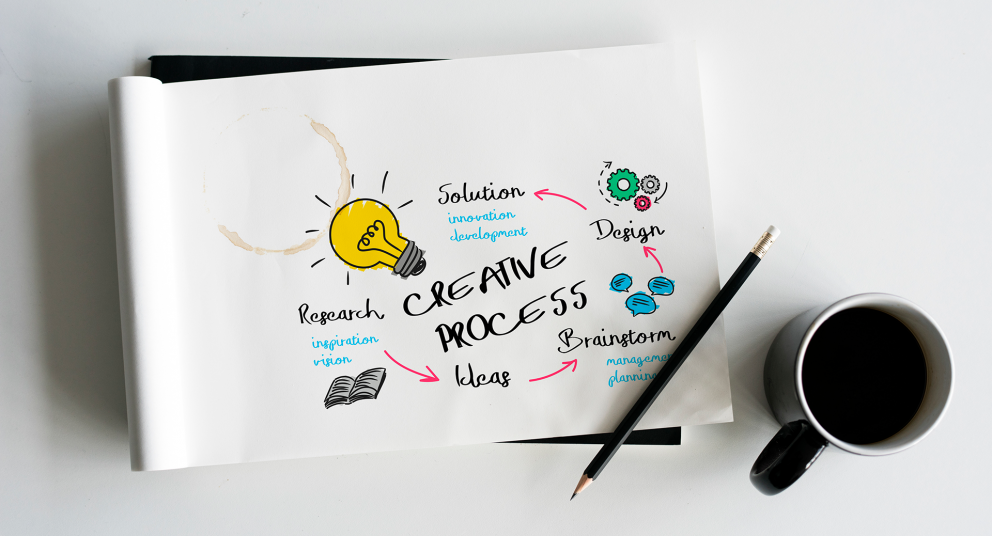 Step 1 – Work on your content
The content of your promotional flyer is precisely your marketing message that will reach your target audience. This means that you should include as much information as possible while ensuring that the content of your flyer is simple and concise. Due to the size of a typical flyer template, you are limited in the number of words you can write; usually, it's less than 500 words.
To make the information in your business flyer easier to understand, you can break it down into bullet lists and subsections. This way you will get your audience's attention and give the reader answers to specific questions that may come to mind. Tell them what you offer, how they can contact you, how they can find you and what advantages you have over your competitors. Add your social media handles to let them find you easily.
Step 2 – Craft an attention-grabbing headline
Your headline shows what you want to say. Whatever its content, make sure it is in a large, clear font and contrasts with the background of your flyer template. Graphic designers know that it is the headline that conveys the content to readers through the most prominent and extensive text on the leaflet page.
You need to use a large font, bright colors, or something else to make sure the title is the first thing readers see when they look at your leaflet. Take care that the flyer template uses contrasting colors to create eye-catching flyers.
Step 3 – Work on your visuals
Good graphics ensure that the reader knows who the message is coming from, regardless of what is written on the actual business flyers.
To make sure people remember your company and its services make sure your brand colors and other elements are memorable and stand out when creating flyers. Include your company logo, slogan, and URL on your business or event flyer.
Many companies use a specific font for their brand, brand colors, iconic models, or other design elements, like mascots. Select also a well-matched background image that sums up everything about your perfect flyer.
You can use stock images or your own photos since it really depends on the industry. Professional designer tips recommend also using vector graphics, like cartoons or drawings. It all depends on your brand, the type of your company, and the people you are trying to reach.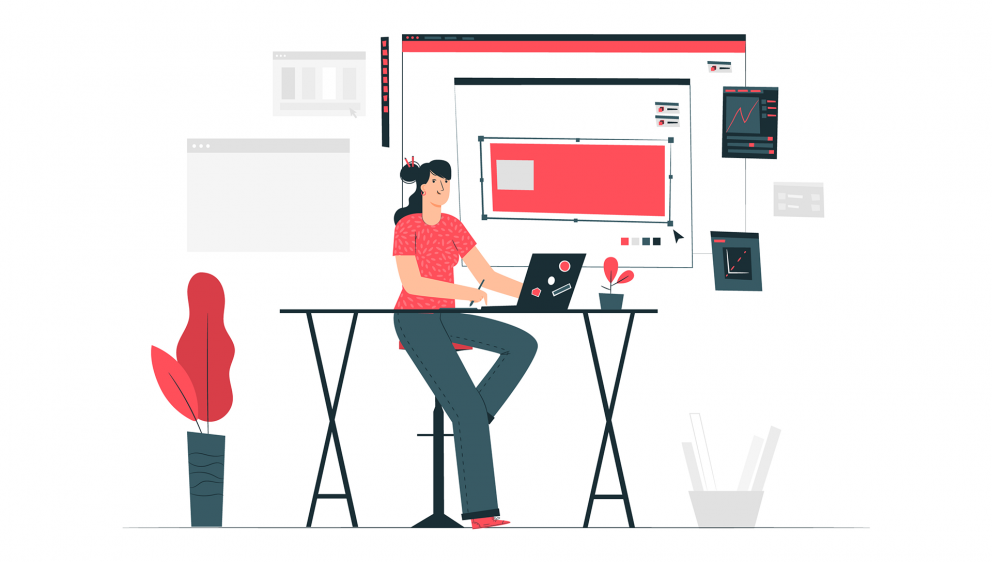 Step 4 – Pick a good flyer template
By this point, you or your content marketing manager have a clear and effective flyer copy text. Now it's time to put it together using a good flyer design idea. There are many professional flyer templates available online. If you're not a specialist in design elements, it's probably best to create marketing materials using templates prepared earlier.
Pre-generated graphic design still allows you to create beautiful flyers by adding your own images, and brand fonts that take care of negative space. Designing concept gallery is far more efficient than starting out with a blank canvas. Flyers tend to be quite similar anyway – and the important thing is that a well-designed flyer gives the one key message about your brand – your mission statement.
Step 5 – Use Publuu to publish your brochure
Do you want to present your well-designed brochures? You need to look no further. When it comes to designing stunning brochures, eBooks, promotional materials, and a myriad of other things, Publuu is your answer to all your design needs. You can easily create your flyers by turning them into a digital PDF document with Publuu.
Using an interactive online brochure is a great idea for your business. It can reach millions of people if you share it on your social media – and Publuu, unlike other flyer-sharing services, generates a cover image automatically. Anyone with a link has access to your brochure on any device – and you can use robust analytics service to learn who reads your brochures and what aspects of them draw their attention.
Publuu's online brochure example
View more online brochure examples
Presenting your PDFs in a way that is both up-to-date and professional will definitely help you stand out from the crowd. The digital brochures created with Publuu always have a clean and contemporary appearance, drawing the attention that your content should receive. With Publuu's online brochures you can make quick changes to them, share them easily, and monitor how well they perform online all in one place.
When the readers page through them, Publuu's brochures make a distinctive sound and give off realistic shadows and reflections. This makes your brochure design look as if it was really printed. All it takes is registering to take Publuu's brochures' many wonderful features to the test.
Step 6 – Use a good design program
Flyer design needs at least some good software to let syou work on revolutionary flyer designs. Pick a program with the largest free flyer template gallery – like Canva or, if you're more experienced with flyer design, Adobe InDesign.
There are many programs to edit and print flyers on the market. Pick versatile software, that will let you work on many different elements and types of flyers. If you start with event flyer design, it's not unlikely you might move off to design a flyer for your wares. Don't buy a new graphic design tool each time when you want to create unique flyers – read up on the versatility of a tool you find user-friendly.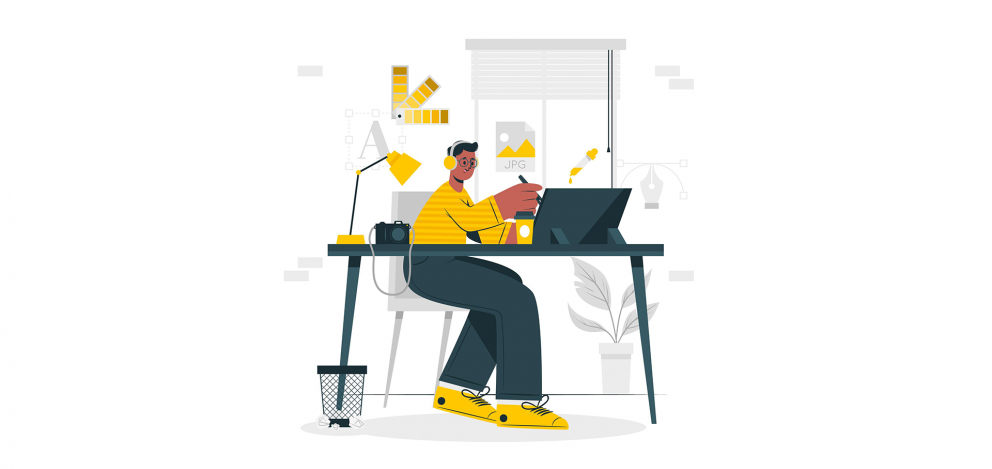 Step 7 – End with a clear call to action
A call to action is the cornerstone of any marketing message. Take a moment to think about the most important part of your leaflet. Invite customers into the shop, persuade them to buy, invite them to the opening – they won't know what to do if you don't tell them. End the paragraph with a call to action.
Always end your text with a call to action for those reading it. This can be the last words of the paragraph, but also, for example, a sticker that says buy now. It can also be a discount incentive – -15% with the presentation of this leaflet.
Flyer design tips
Your flyer design should stick to a consistent look. For the main headlines, stick to the same typeface and color scheme. When it comes to text, don't be afraid to use different fonts and colors, and use a consistent color palette. The flyer example gallery we show below can present great, well-thought color schemes.
Organize all elements linked together into a single coherent whole. Link columns together, use equal spacing between paragraphs, and don't break up words with graphic elements. Use the blank white space to create a non-overwhelming visual feel and the visual hierarchy of natural headers and fonts.
Your texts should be short and sweet. This is especially true for smaller leaflet size types, such as A6, and A5, which have limited space. Two sides of a flyer are usually enough to make your flyer grab people's attention, though.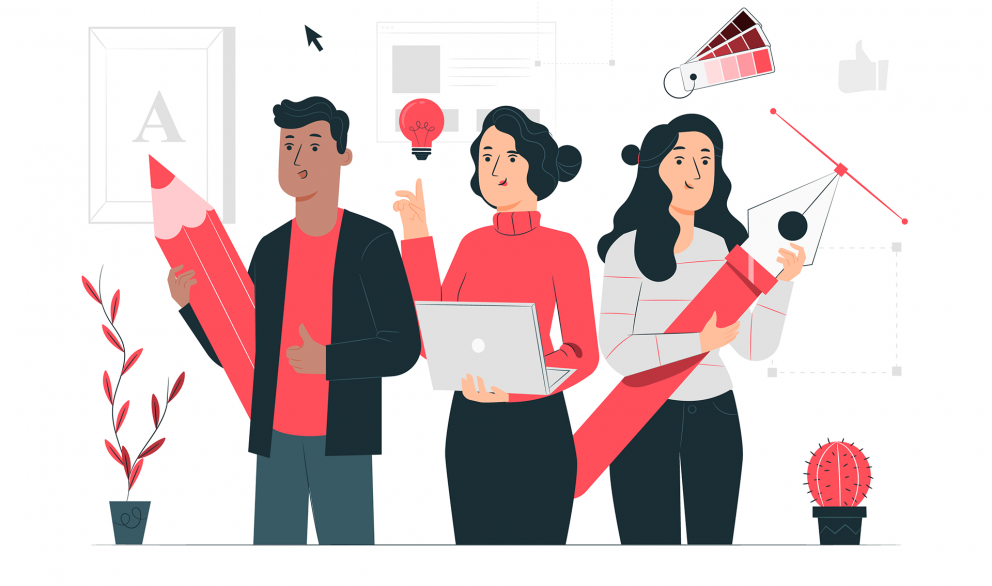 Nevertheless, don't be afraid to be unconventional with your flyer design, and try out new solutions and ideas. Think about what your readers expect and provide them with information in the opposite way. Of course, stick to the main design tips we provide above – match the official style to the business flyer, for example.
Remember, however, that the most effective way to distribute content is to put the most important information on the first page and more detailed information on the second. Include your company name and contact details, like your social media handle or website address, on one side of the leaflet.
The best flyer maker apps
There are many flyer design apps you can use to create the perfect flyer design you need. Some might be perfect for smaller companies – especially if they are useable for free. The paid solutions have more capabilities, but even a beginner can create an eye-catching design with the simplest flyer templates.
Adobe Illustrator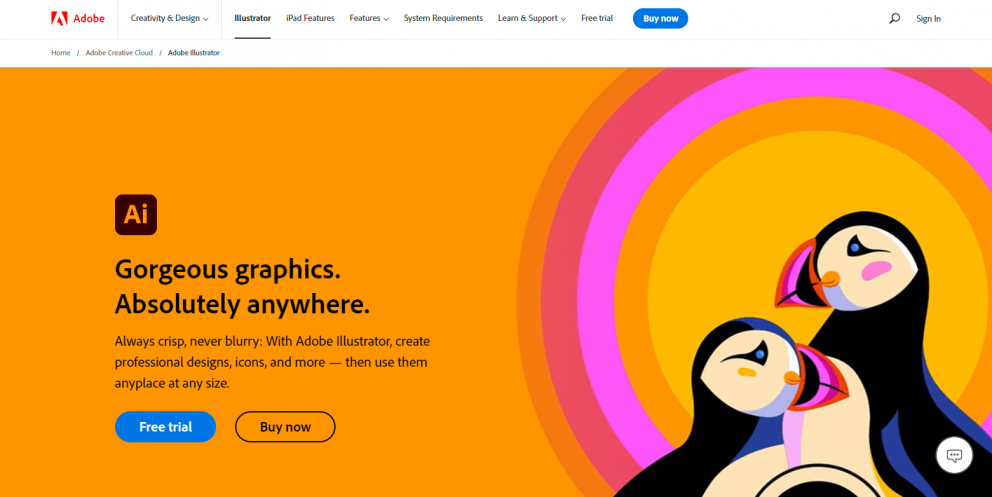 Adobe Illustrator allows users to draw elaborated illustrations and organize all their works with this official Adobe program. You can use Illustrator Draw with mobile devices as well – it offers many of the basic functionalities of the program. It offers layers and many different styles of pens. You can easily edit your leaflets and export the files in many different file formats. Adobe Photoshop and InDesign also allow you to customize your documents and use various different style templates.
Canva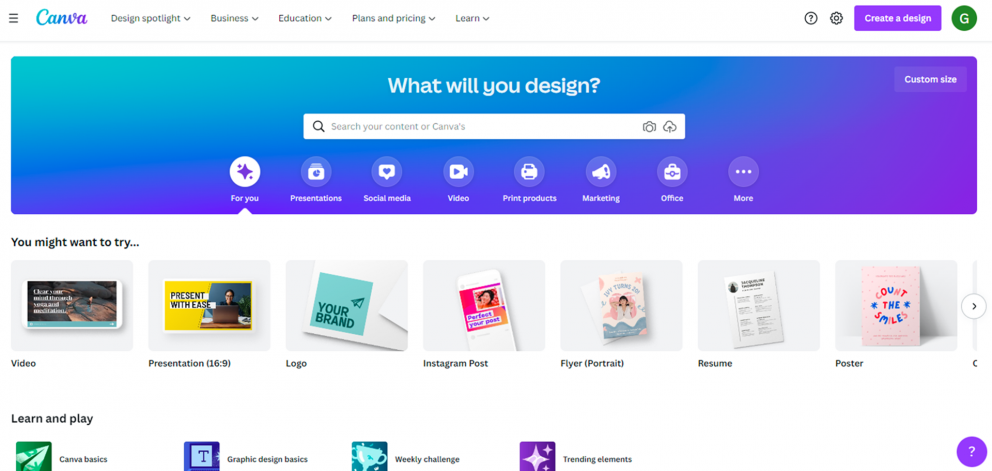 This free graphic design package allows you to easily create polished designs by choosing from a variety of images, and graphic elements. The numerous features make preparing flyers incredibly easy, and the graphic elements and templates will allow you to create flyers simply by dragging and dropping elements into place.
Visme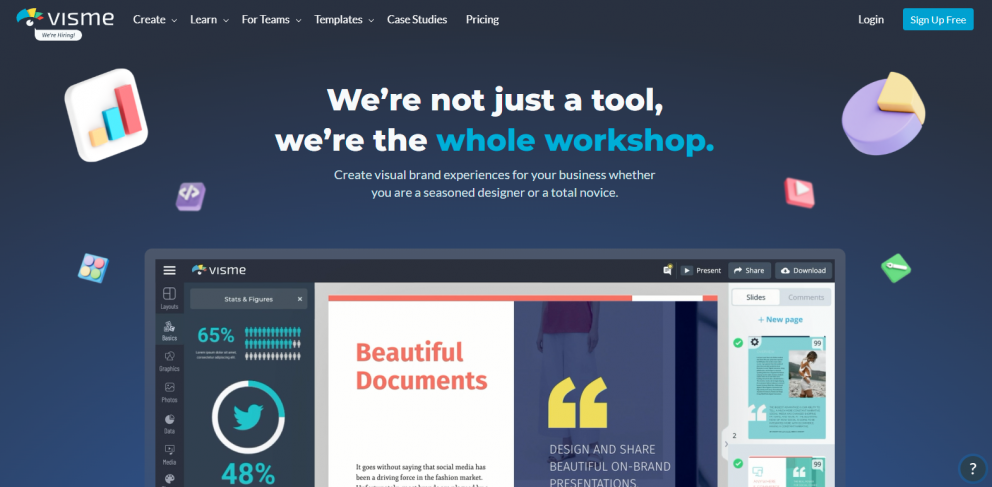 This package contains everything you need to create colorful flyers for events, celebrations, promotions, and more. A rich design element library allows you to create a wide variety of designs using a huge collection of ready-made, modern templates. Like Canva, it offers a basic free package and additional capabilities.
MS Word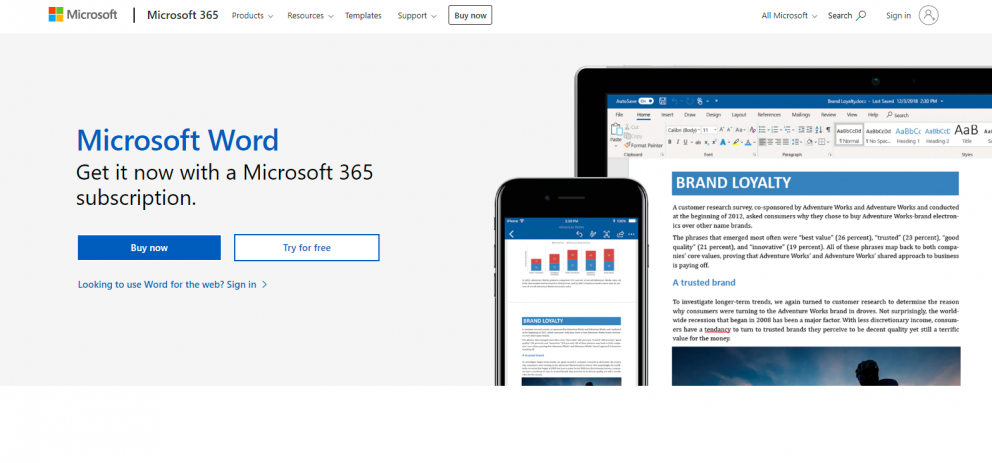 For many business users, Microsoft Word is just a word processor. However, the new editions of this program can be used to create fantastic flyers, thanks to its extensive library of templates and graphic materials. Many people are probably already familiar with MS Word and operate the program intuitively.
Publuu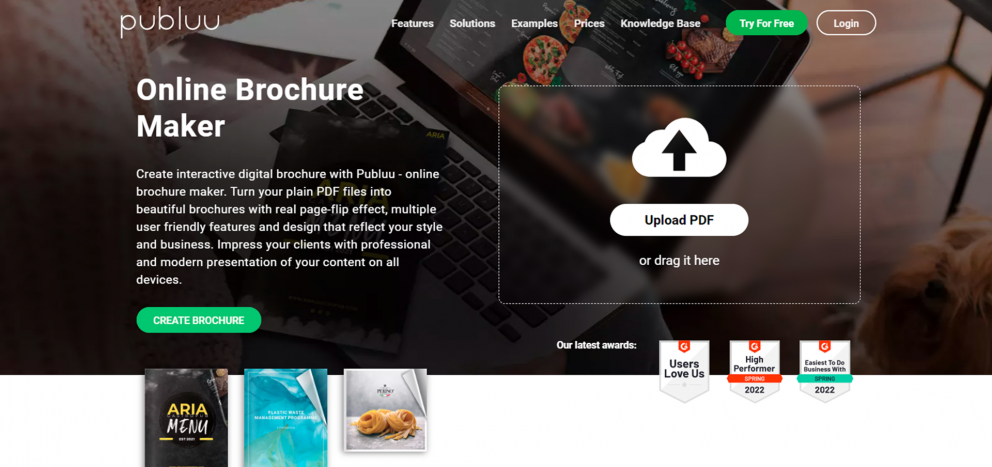 You can turn PDF flyers into page-turning brochures with Publuu. What's more, the add hotspot function allows you to add a link to your website or your social media to any of your brochures, allowing online readers to purchase your goods with a single click – plus many other additional features.
How to design flyers for free?
There are many free software opportunities available if you want to make a flyer at home. You can use the free programs described above, or create your perfect flyer using the free or open-source software:
How to design a flyer in Word?
Programs you're familiar with make flyer design very simple.
To create a flyer in Word, create an A5 or half-letter document, and set margins to narrow.
Remember to use white space – choose a high-resolution image for the background, and leave plenty of space for your text and for the text to breathe.
Use a bold font for the headers and a contrasting font to your main text – to place it anywhere, use the 'text box' function. Remember to make the text stand out from the image – if it melds with the image, change the color of the text box.
Remembering the flyer-maker tips above, add the contact information to the other side of the image. Print flyers two-sided to use the flyer size to the fullest.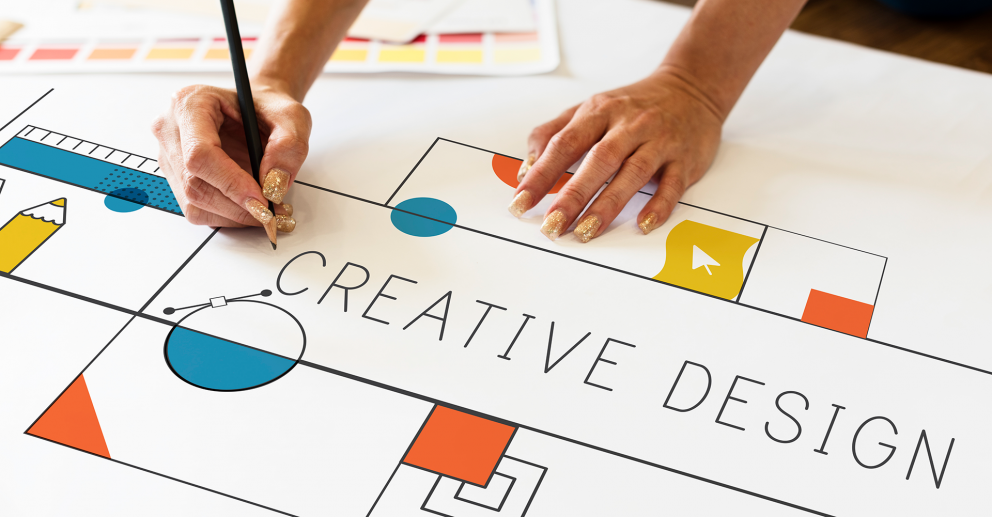 How to create a flyer in Canva?
Flyer design in Canva is even easier, thanks to the large flyer template library of this program. If you're a beginner, just search for a flyer example you like, by typing appropriate keywords into the search bar.
Pick the flyer template from the gallery, and start editing. You can change the content of the text boxes, add the content of most flyers, and upload your own images. Canva lets you save the files online and download them in various formats. This flyer maker software can help you download one flyer in PDF format to convert it to Publuu brochure, and another as a PNG.
Professional flyer templates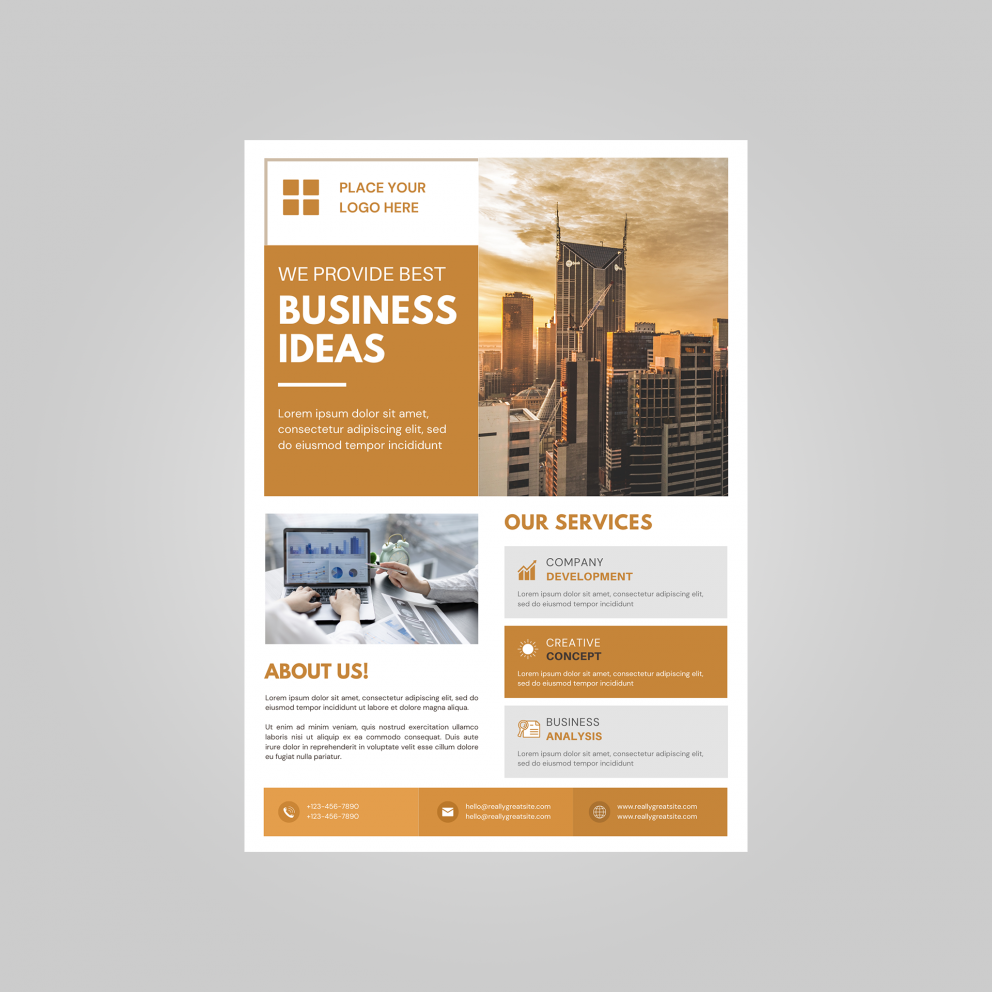 This corporate flyer template won't overwhelm your customers with colors and still looks very informative.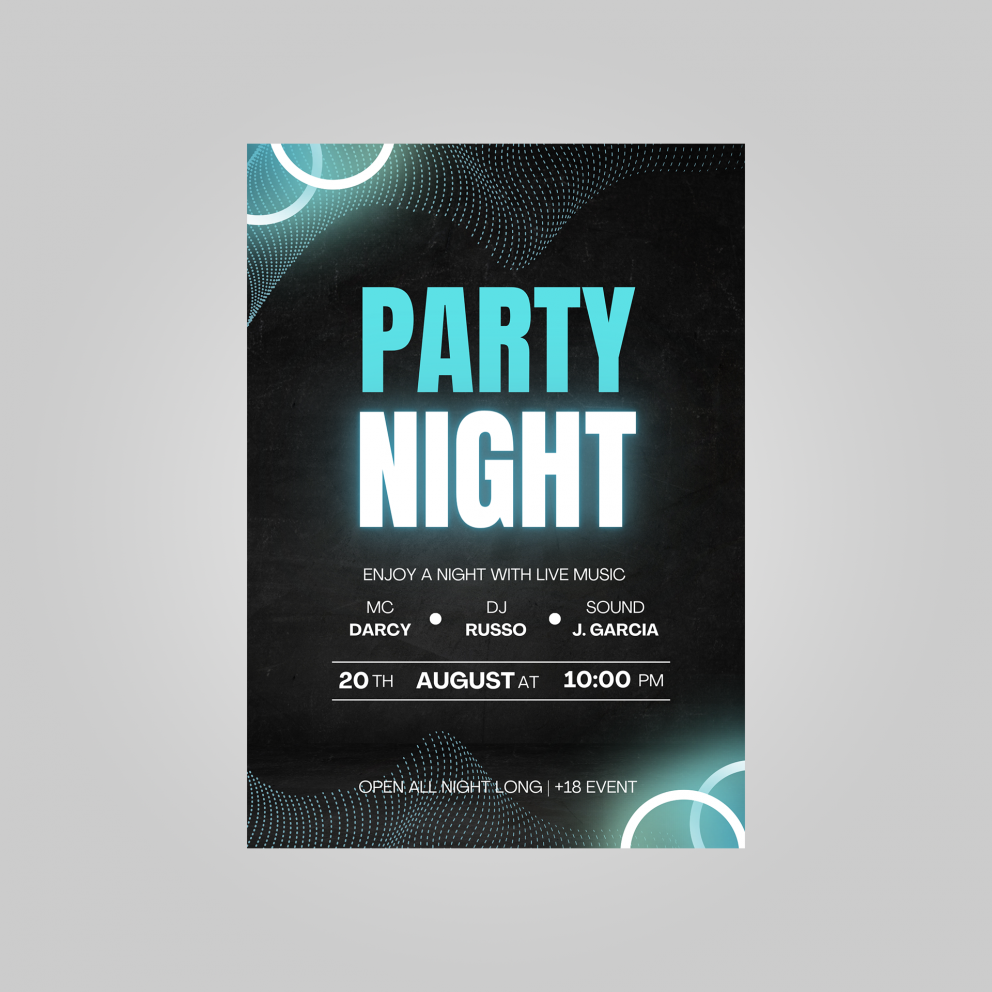 This versatile flyer design attracts attention due to the amazing neon effect.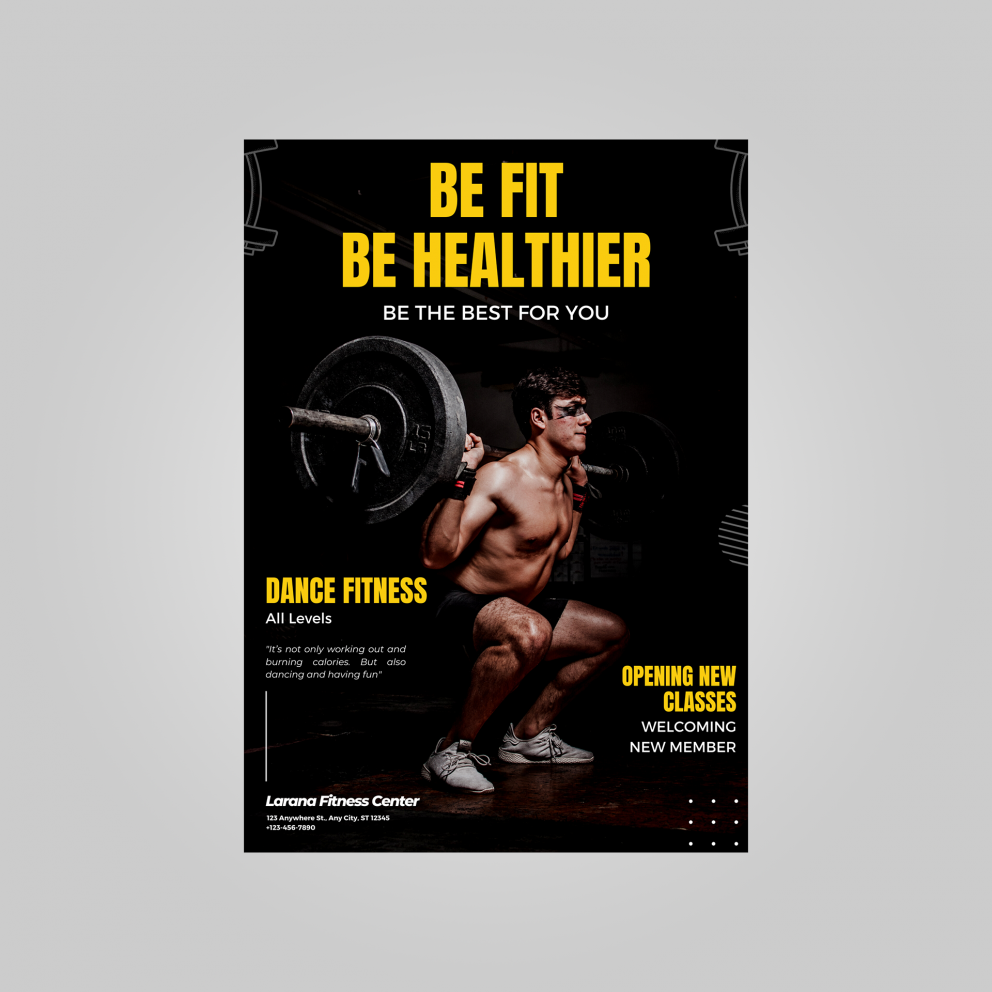 One central image of this flyer template attracts the attention of viewers.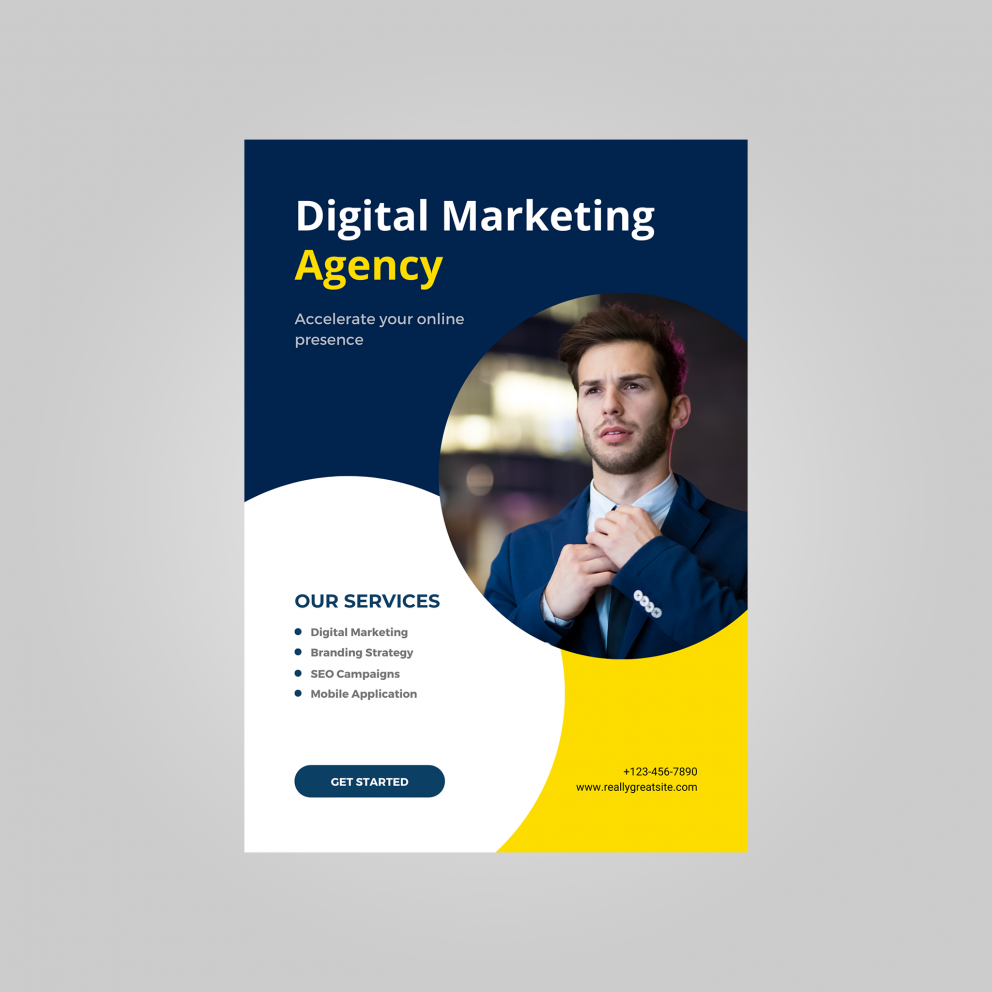 The central image of this flyer design is a natural focus point – replace it with your own picture!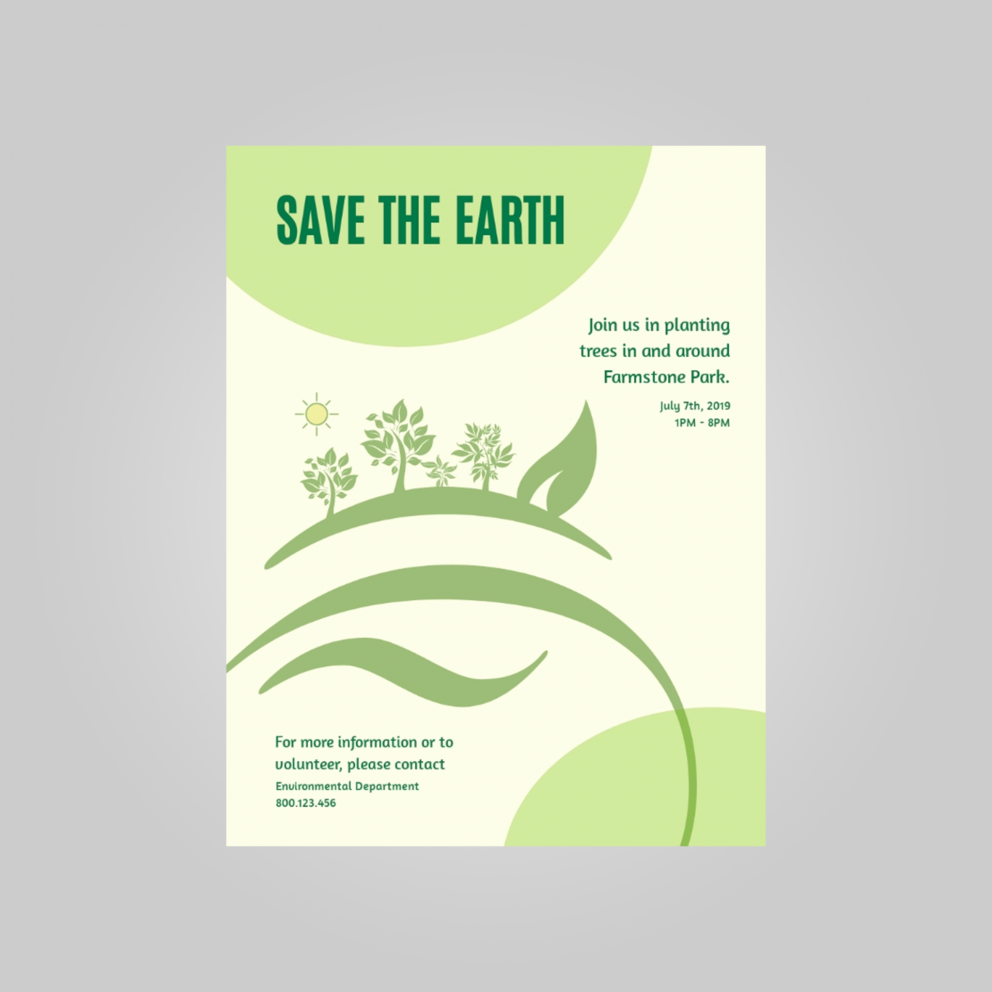 This template showcases simple flyer design you can use to market an event or a socially conscious action.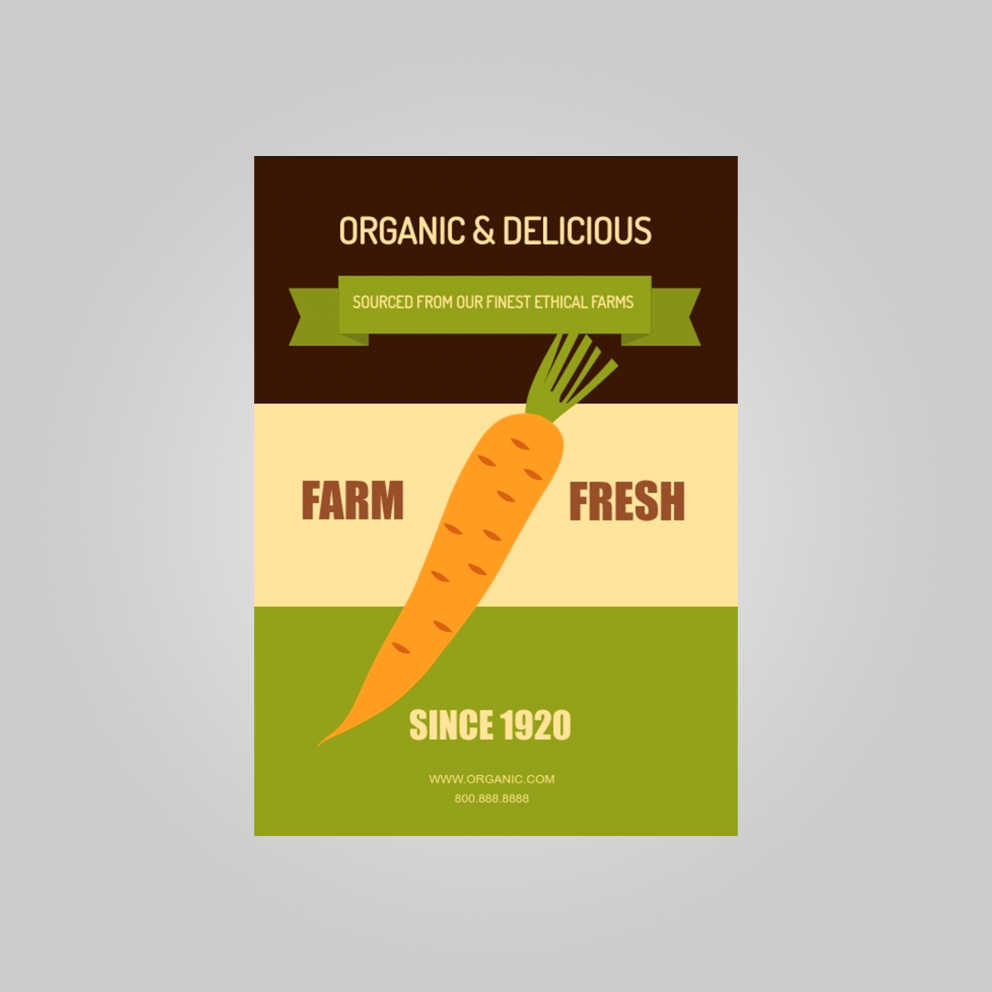 This colorful flyer template lets you start a marketing campaign for healthy, organic food.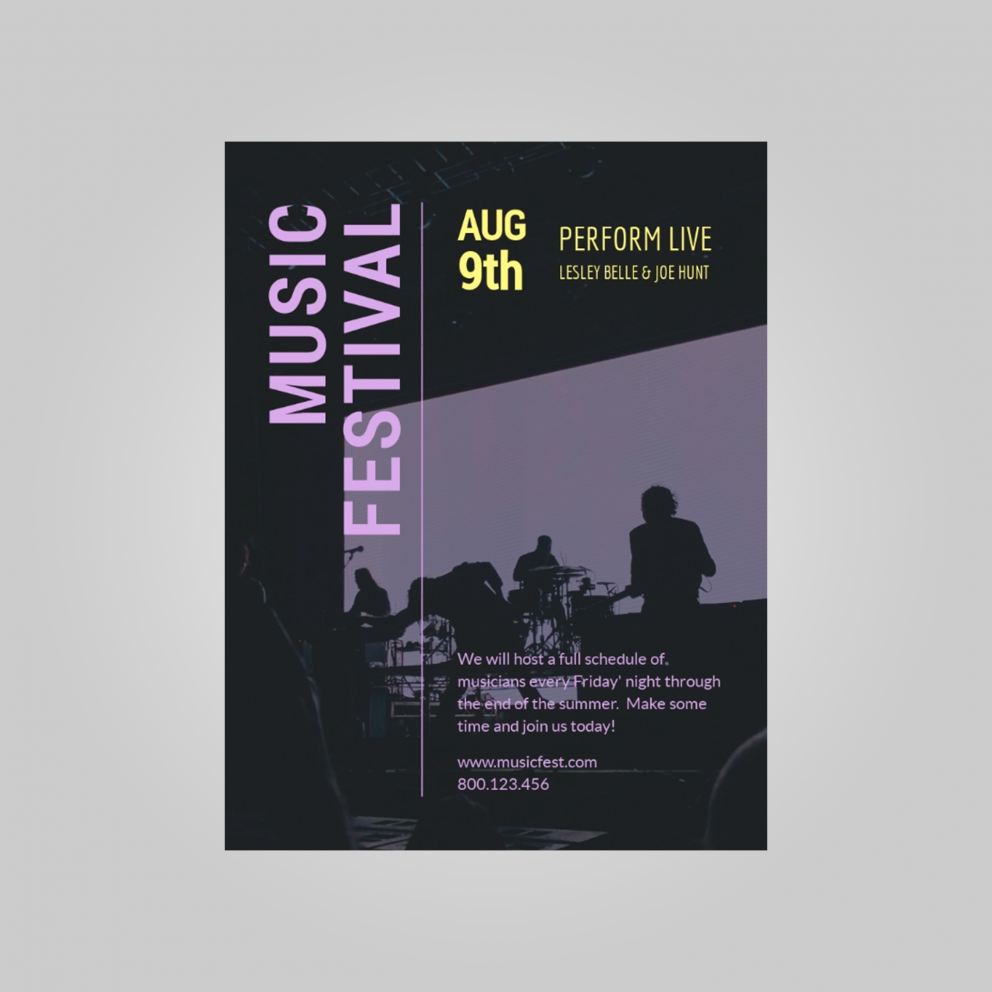 Contrasting colors of this flyer template make the final design very memorable.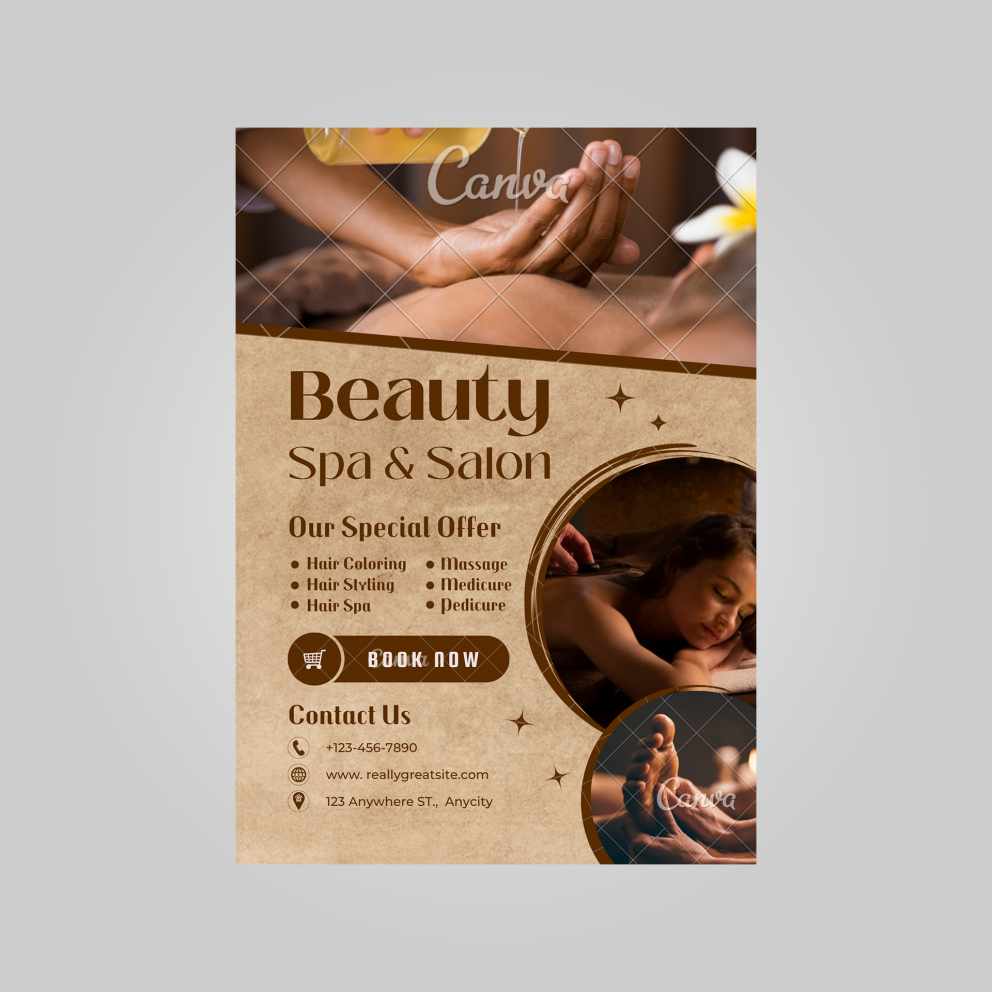 This lovely flyer template uses two colors and circles to great effect. You can use it to make a flyer for any business, not just spa!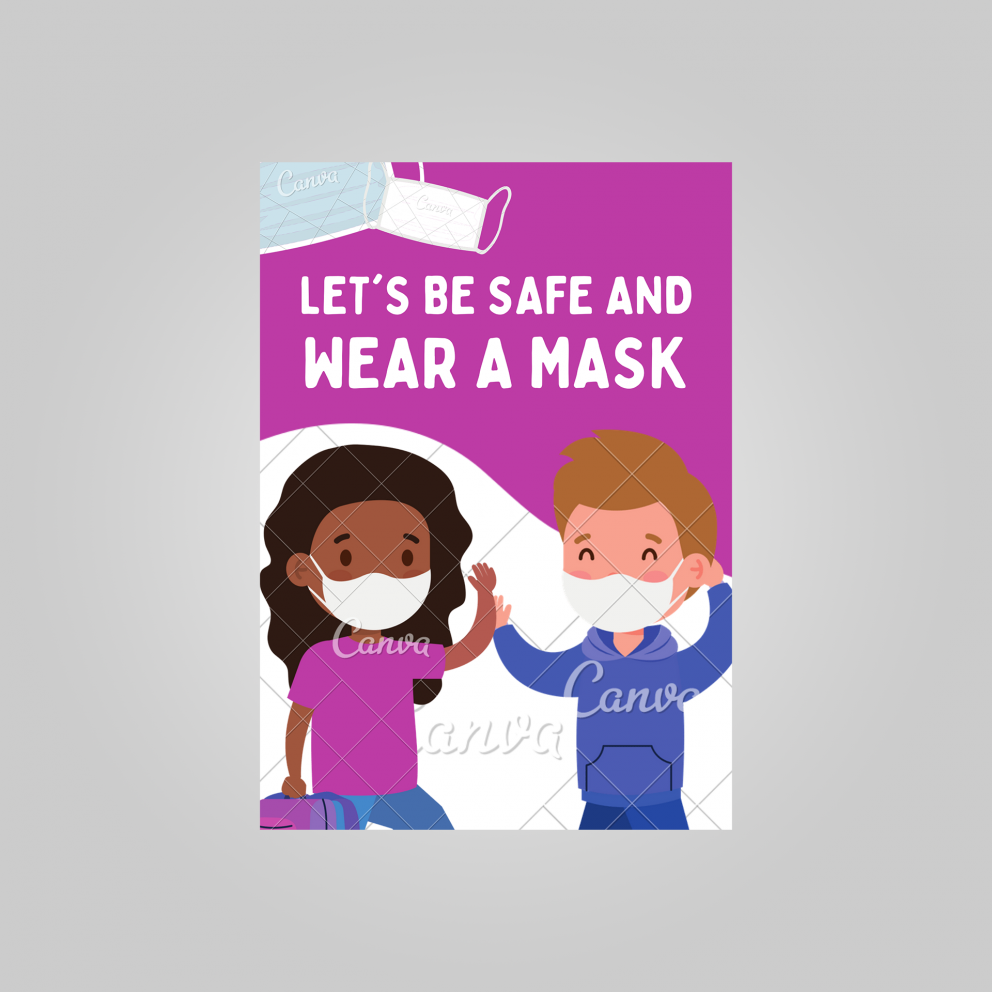 The cartoon graphics of this flyer make it stand out from the crowd.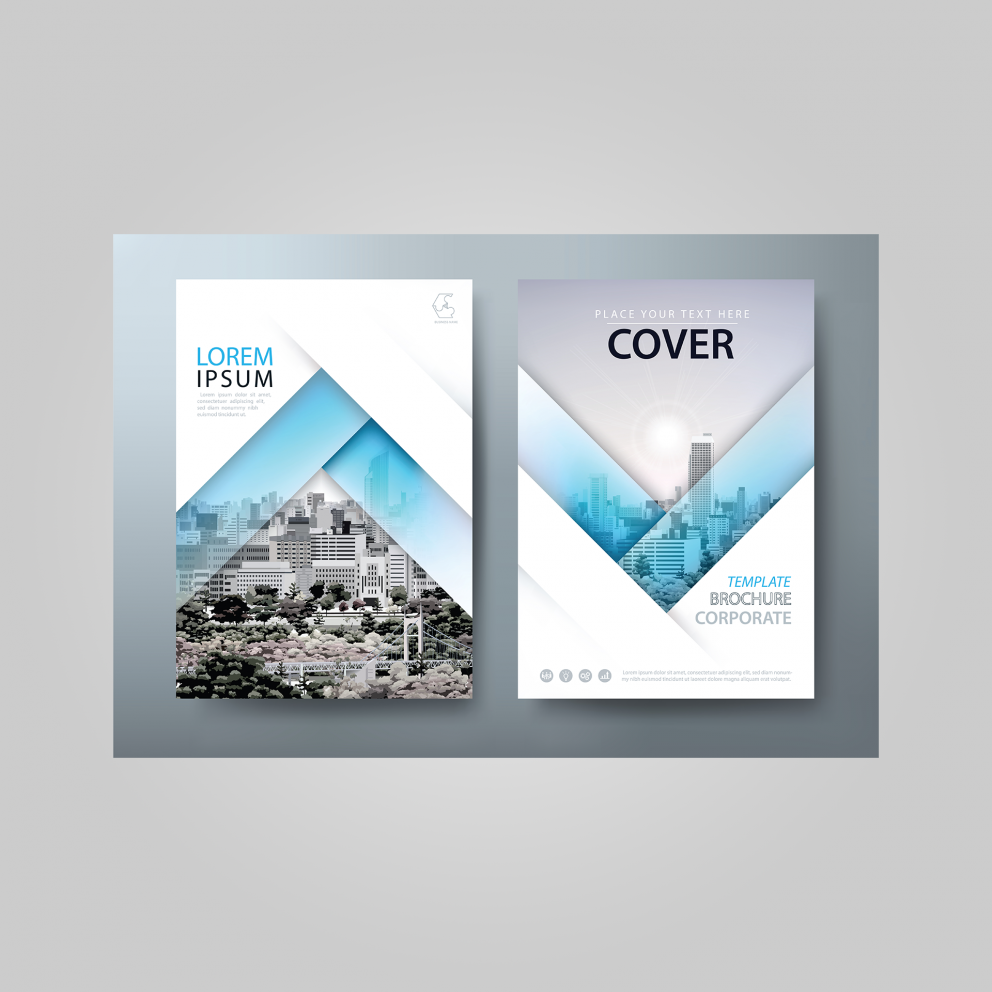 This lovely graphic design will help you stand out, whether in advertising or in tech industry.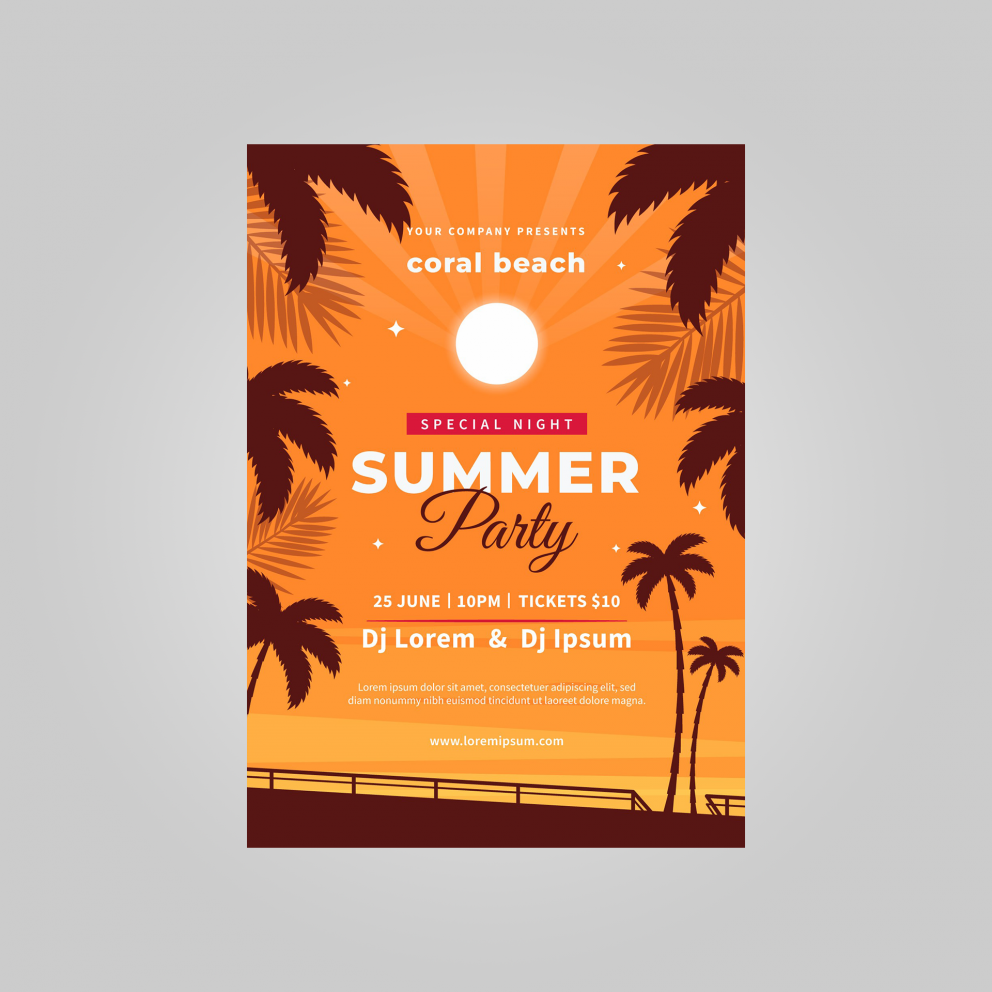 Simple palm trees give this flyer design an amazing, summery vibe.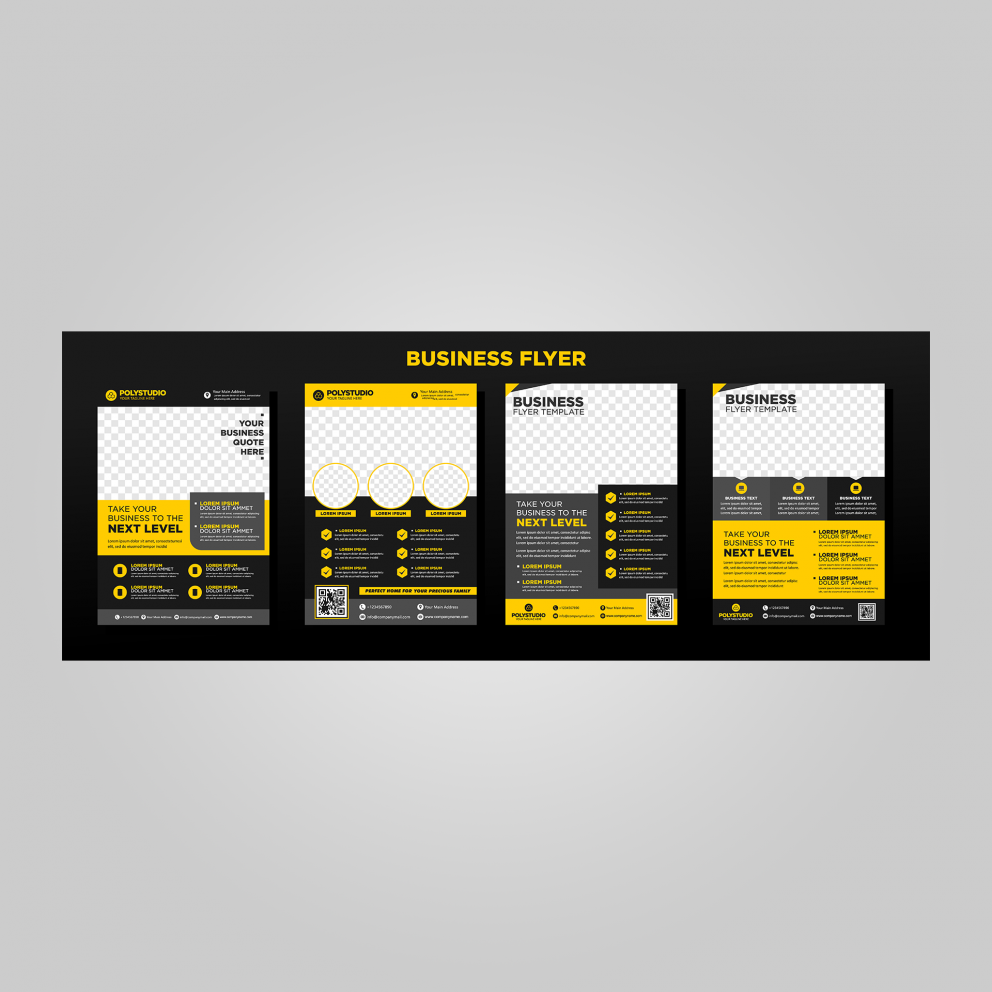 This professional set of business flyer templates will help your company to be visible.
Conclusion
Brochures are one of the best ways to market your company, and their creation is still crucial in the era of digital marketing. They're simple enough to create, and you can use any flyer-maker app to make them quickly and efficiently.
You can use many templates available on the market, and then use Publuu brochures to embed them in your site, e-mail, or place them on your social media. We can make your flyer look even better on screen than in reality!
You may be also interested in:
What is a Booklet?
Top 10 Elegant Hotel Brochure Templates (Spa, Resort, and More)
Pamphlet vs Brochure Differences