MENU
The Best Booklet Maker Software Online

Flyers and brochures are popular marketing tools for many companies – when they're designed properly, they can help you attract new customers.
High quality booklets don't require professional designers; you can do it yourself, using the software you may already have access to. Creating brochures usually requires the use of specialized software like Adobe InDesign, Photoshop, and Illustrator. A good booklet maker software should be able to use free booklet templates, use master pages, add design elements and make the whole design process faster.
However, using these professional programs necessitates a certain amount of practice and education. You can create booklets yourself, saving a lot of money, time, and effort by using online booklet makers. Making and publishing a brochure has never been easier.
You'll find the best booklet design software in this article, which will help you make a lasting impression on your prospective customers!
The best online booklet maker programs!
Drawtify Designer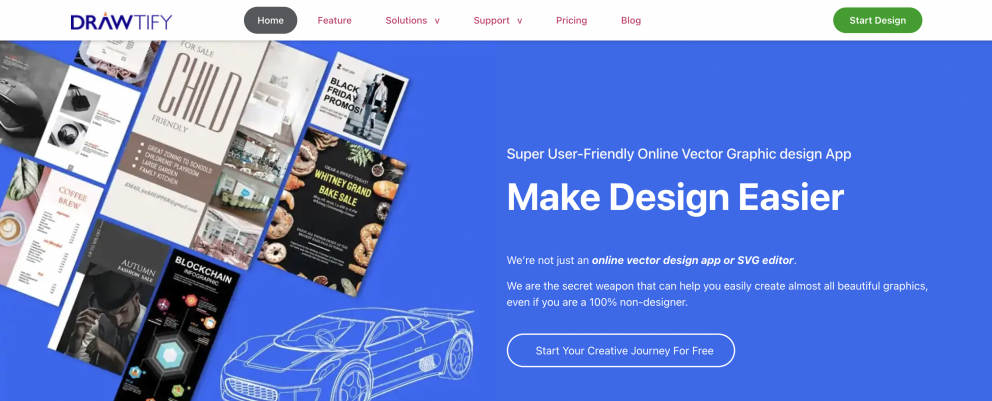 Drawtify Designer is an excellent choice for those who need a good-quality online booklet maker. It is an excellent graphic design tool that works on Windows, Mac, and the web thanks to the HTML5 interface. This software includes tools for vector graphics, layout, photo editing, and typography. It's a simple free booklet maker online that nevertheless offers many professional templates.
Another significant advantage of Drawtify is the ability to use plug-ins to create barcodes or charts. You also have free access to stock photos and vector templates. Many features, particularly the vector graphics editor, are free – you can also gain access to many free booklet templates in the template gallery.
Publuu – publish your booklets online
Publuu – booklet maker is also a great tool for creating booklets. You can use our flipbooks to transform a simple, plain PDF you have created in a word processor into an interactive booklet with a fantastic page-flipping effect.


Publuu's online booklet example
View more online flipbook examples
Publuu makes it simple to turn PDF files into HTML5 booklets that you can embed on your own website or share on social media. Any of the programs described in this article can help you create your own booklet, and Publuu will allow you to publish it in the cloud… but you can add other design elements. You can create a pamphlet in a booklet creator like Canva, then add multimedia like image galleries or videos. Publuu also lets you embed links thanks to the hotspot function like on the screen below.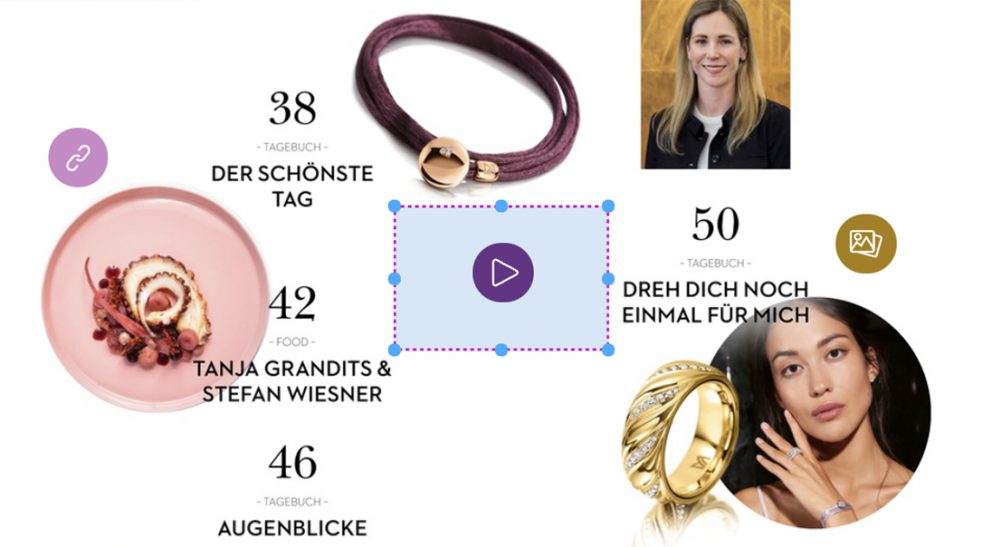 Publuu's great advantage is also its advanced analytics tools for tracking user data. You'll learn how many people saw your brochure and whether the indicated users could read your booklet – this is a fantastic feature for marketing and branding professionals.
Publuu's statistics panel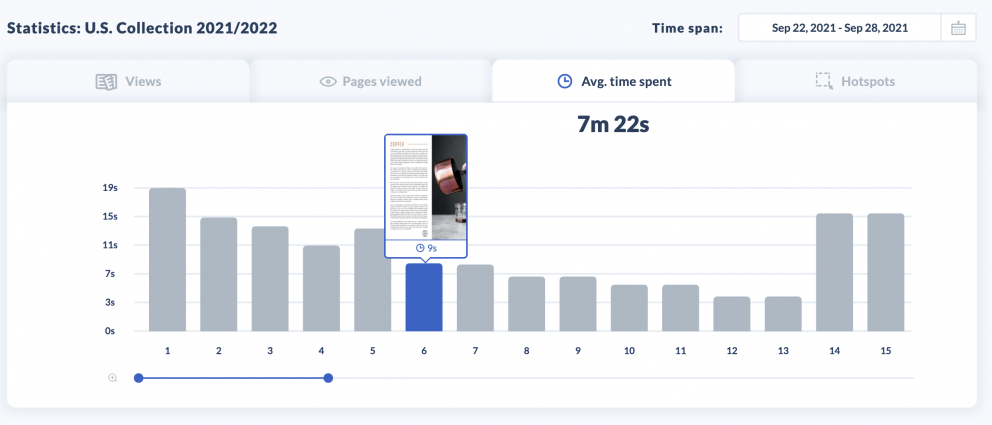 VistaCreate
You can create great booklets using VistaCreate's simple design platform. This online booklet maker, formerly known as Crello is a user-friendly graphic design platform that lets you create a variety of visual content. They have a variety of booklet templates, letting you quickly create a pamphlet or brochure for your company. You can add your photos, logos, and fonts or use their rich library of graphics.

Vista Create is very simple to use, which is quite important for people with little design experience. You can quickly remove the background or add your text or fonts. It has a rich library of images and several useful features, and the paid pro version grants you access to an even larger gallery of pictures and booklet templates.



Lucidpress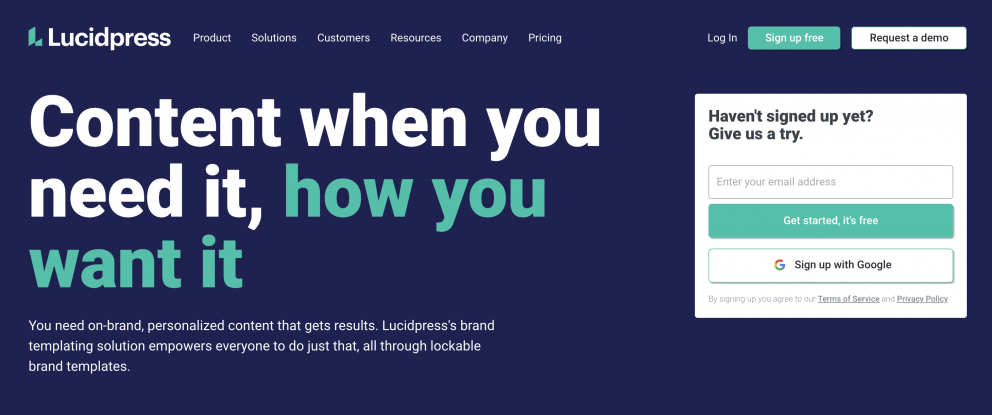 Lucidpress is a design platform that allows you to create marketing material. It can also serve as a free booklet maker, with a wide variety of templates and images to try out. Lucidpress has an intuitive drag and drop editor, that lets you create your content without problems.
Booklet design in Lucidpress is also an easy task thanks to team collaboration tools and rich font and effect library. It also works with professional InDesign templates – they can be imported into the Lucidpress editor.



Canva – simple and free booklet templates!

Canva is geared towards social media graphics, presentations, and posters – but you can also use it to create an online booklet. There are many templates you can choose from, and laying out your booklet will be simple enough. Thanks to the rich template library, Canva lets you design and customize a multi-page booklet.
The interface is very intuitive, and it's simple to use the wide variety of templates to design your own booklets from scratch. You don't have to start with a blank canvas when designing a booklet – even the free version of Canva comes with a rich library of fonts, logos, or fantastic images.
How to create booklets? A summary
You don't have to be a professional designer to create quality booklets. Whether for print or publishing your digital brochures online, you can do it yourself. You can find great booklet maker software online which will help you gain more customers and unleash your inner creativity. Publuu and other simple digital platforms let you quickly create a variety of promotional materials. Many of these programs come with a rich library of images and fonts, so even a beginner can start creating their booklet using a template gallery!
You may be also interested in:
The Best Flipbook Animation Software
Brochure Design Tips and Tricks
Real Estate Brochure Ideas