MENU
Professional Booklet Design – Tips and Tools

If you want to make your booklet stand out from the sea of similar brochures, you need to work hard on your booklet design concepts and ideas.
There are many booklet templates available online to inspire your designs, but to create a truly outstanding brochure, you have to use a booklet maker, your own creativity and experience.
Luckily for you, in this article, we offer you a few free tips to help you design and create your own remarkable booklets online.
Decide what you want to achieve
Even the most seasoned designers need to know what is the purpose of the quality booklet they're working on. You need to have set yourself a clear goal for your design projects and not just put a booklet together according to a random template.
If you ask your client or manager why they need a brochure or a booklet, you'll get a clear answer if they also have clear purposes in their minds. The ultimate purpose of your booklet determines its visuals in a lot of complex project designs – creating a church bulletin will probably differ from a user manual. The customer also can have different expectations about your booklet than the readers and end-users.
Perhaps all you need to create is an updated version of a marketing leaflet, or maybe your customer needs a booklet to present their new product. Either way, ask the customer to send you a short brief that details the design. Based on this description, you will be able to create an excellent booklet, using one of many free booklet templates available on the Internet.
Use Publuu for your booklet design!
With Publuu – flipbook maker, you can create perfect digital booklets using the flipbook format. Choose one of the numerous booklet templates available online, edit it in your tool of choice, save it as a PDF and upload it to the Publuu – it will convert it into a flipbook format with a realistic page-turning effect.
An online booklet can be viewed just as easily on a mobile device as on a computer desktop. You can browse the booklet and flip through pages by touching them. You can zoom in or out and read the content intuitively as if it was a print booklet. Creating flipbooks in Publuu is simple, whether you're editing a marketing brochure or an online magazine.
Publuu's booklet example
View more online booklet examples
You can customize the background image color that matches your booklet, choose a logo of your brand, pick background music, decide how the pages are displayed – all of these elements make your booklets present well online. Whether you publish a digital magazine or a booklet for products, you can begin displaying it online with Publuu.
Unlike print booklets, digital ones can include video, music, or interactive galleries to engage your audience. Hyperlinks will allow the reader to navigate to the appropriate page of the booklet, places on your website, or jump to some other website. You can add them to the table of contents, your own photos, or other layout elements – depending on the booklet template you're using.
Thanks to the HTML5 technology, you can host brochures, magazines or online catalogs on Publuu, embed them on your own site, or send them via email and social media. This versatility in creating booklets and using them for your business or brand lets you present fantastic content for your audience.
Find fonts in various booklet templates
When deciding to choose the typeface for your advertising booklet, look at the examples available online. Most free booklet templates available on the Internet use only two or three fonts – to provide a sleek, modern look for the entire design. Your project should also rely on consistency and style.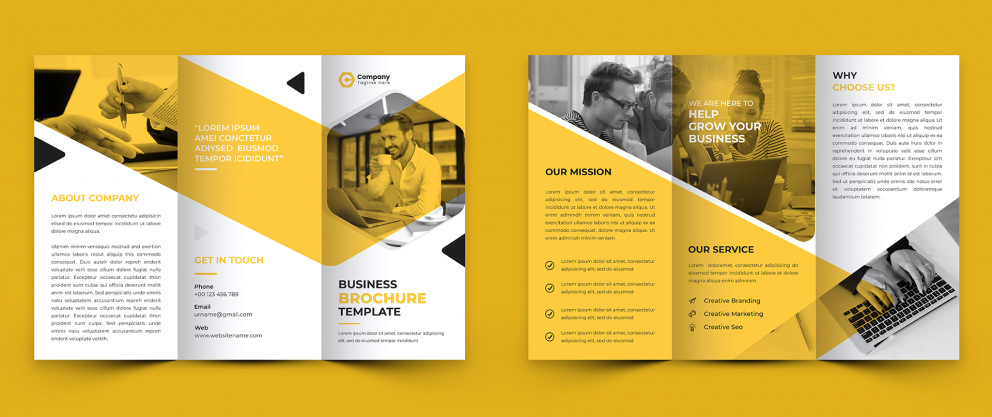 Use a single font style for the main body of text, and apply a contrasting typeface for elements like headers or quotes. Usually, if you use a serif typeface for the main text, you should use sans-serif fonts for the headers, but that's a generic layout rule. It might or might not work for you, depending on your theme or imagery. Sans-serif fonts look better on a computer screen, while serif fonts look better in print.
Look at the paper
If you're going to publish your booklet design using paper pages, look at the kinds of paper that are available to you and your company. Can you afford glossy paper or maybe your customers would prefer a lighter, one-time booklet?
If you live in the US, are you going to print your booklet using the letter or half-letter format, will this be a tri-fold brochure design? Most other countries use the ISO formats like A4 – and it's simple to print these on your office printer. Consider also designs and details that can't be found in the booklet templates. One example is binding – will you use ring bindings or stitching? These all can influence your designs.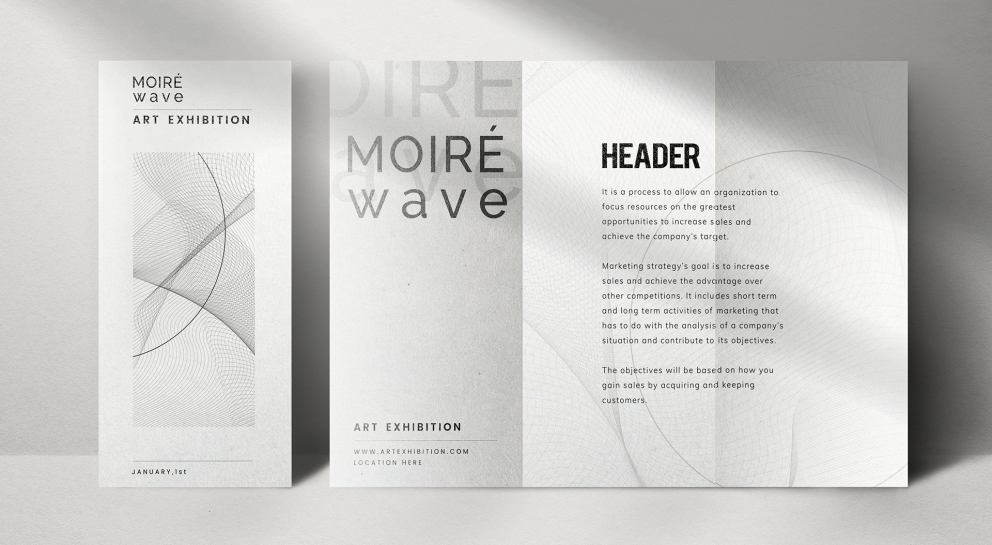 Use different layouts and free booklet templates
There are many websites that can offer you useful booklet template examples to create your own brochure. Canva offers great booklet ideas, and it's easy to convert these to PDF format to later export these files to the Publuu flipbook format.
If you know how to use Adobe software, you can design pages using layout software like InDesign, InCopy or Photoshop. But even a smaller business can use a booklet template that relies on simple word processors like Microsoft Word or Google Docs. These are versatile programs that can create many effective projects.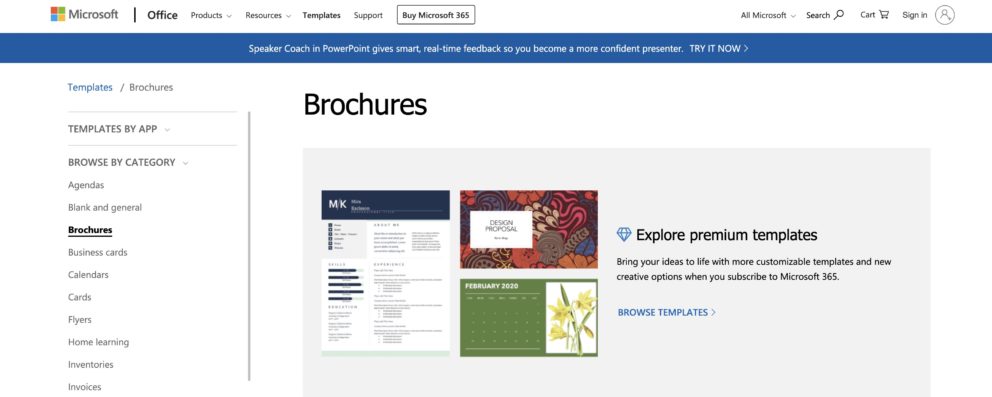 Source: Microsoft
Don't be afraid to experiment
Many designers would say that staying consistent is good – and they're right. If you find layout solutions that work for you and your brand, you can use them in your booklet template – keeping your booklet design ideas consistent with a single business makes you stick to brand identity. Placing corporate logos in a specific place creates a cohesive, attractive appearance.
However, a brochure or a booklet is something not permanent – after a couple of days, you can work on another project and check how well will it be received. With Publuu you can create many versions of a single booklet project and see which one will work best for you and your brand.
Use quality photos
Depending on your industry and brand, you might want to use your own images or rely on stock photographs. Avoid free stock images – they are often encountered in many places online. They are a sign of a low budget: your booklet will look cheap if you use them in your template. If you want to use your booklet to advertise your own products, designing the brochure will be simple – just use images of your own brand. If you are creating a welcome book, you might consider taking pictures of your rental neighborhood on your own.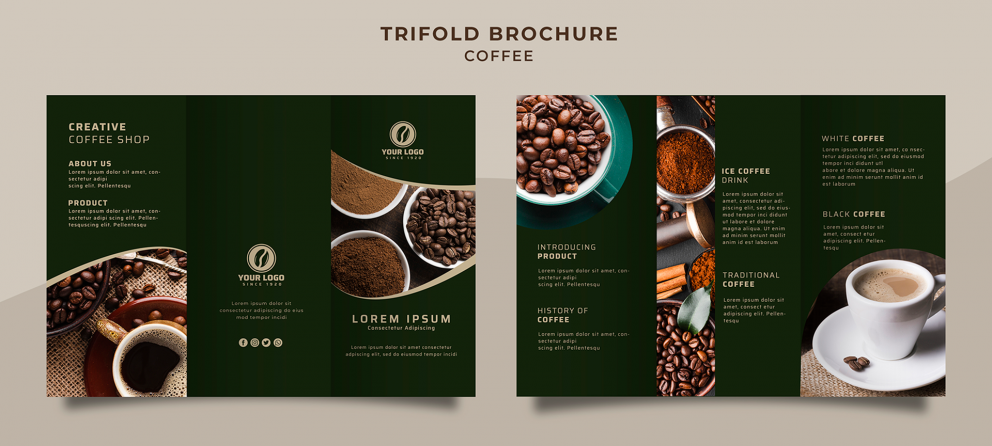 Of course, especially if you sell services, some stock images might have a place in your booklet. Many specialists would advise you to change the colors and illustrations in your template. Not only do you adjust them to your brand or logos, but you avoid letting people recognize the booklet as premade, especially if the template is free to download. Make the template your own, and editing will be a breeze.
Booklet design tips – a summary
There are several ways to make your booklet stand out from the crowd – one of many ideas is to publish your booklet as a flipbook using Publuu.
The reader can browse your content, enjoy image galleries or read your booklet using any device. Thanks to hotspot functionality, readers can quickly jump to any part of the flipbook or other websites. Anyone can use fully editable booklet templates with layout software to create great-looking PDF files and then upload them to Publuu!
You may be also interested in: