MENU

Now, I know what you're thinking. "Aren't they the same thing anyway?" Brochures and pamphlets are very similar and these words are often used interchangeably. The main difference between pamphlets and brochures is the scope of information contained in each, as well as their basic purposes.
In this article, you'll learn what are the differences between pamphlets and brochures, how to use these marketing materials, and how best to showcase them online.
Pamphlets – single page material
A pamphlet is best explained as "rhymes with 'leaflet'" – it's a small, unbound leaflet and has less information as compared to a brochure. It's usually a single-page advertising material on a single subject, and its main goal is to explain some point to the target audience. They usually rather inform than sell.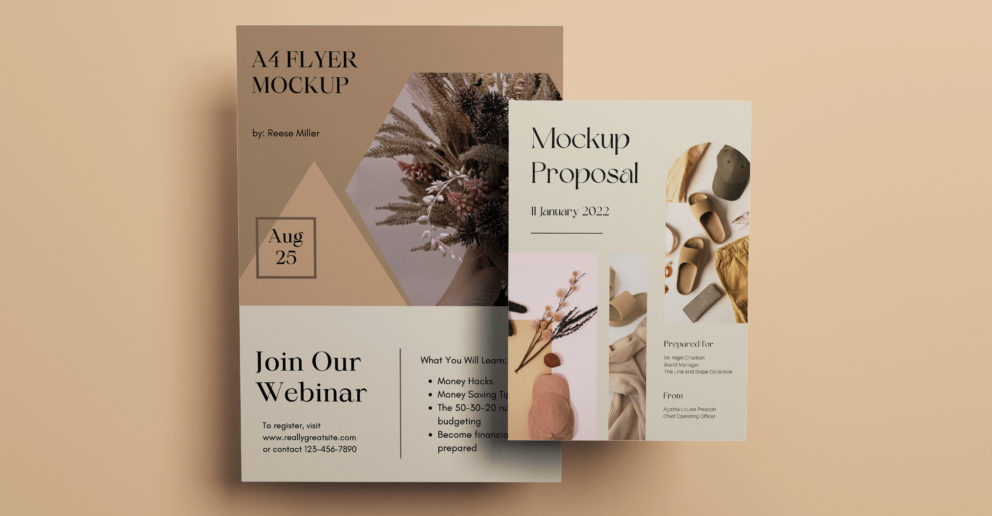 If you're a business owner, you might use pamphlets to inform about the opening of a new store, new offers, individual ideas – for instance a travel agency might have a set of pamphlets for each hotel it cooperates with. Pamphlets are more commonly used for advertising local events, whether civic or cultural ones or to educate the reader about a particular single subject – like political campaigns or other advertisements tied to local events.
In the wild, you can encounter pamphlets being given away. At an expo, you can see them displayed in the special racks. Brochures are heavier and usually available upon request – or sent to the customers to spread brand awareness.
Brochure – multiple pages
A brochure can take the form of a pamphlet, but in general, a brochure is used to advertise a company's products and services. It could be any non-periodical printed publication, as long as it contains promotional materials for your company.

It can be a small booklet with a hard cover and more pages, but it can also take a form of a leaflet – a trifold brochure can be very similar to the pamphlet. A pamphlet can also be folded, gaining more than one page, but a brochure can have more than four pages.
It can be a booklet 0 the key difference is that it is mostly advertising, not information.
Pamphlet vs Brochure: What's the difference?
Technically, a pamphlet could be a form of a brochure, but not every brochure is a pamphlet. You could say that any paper-printed promotional material could be a brochure.
While a brochure is usually thought of as a bound, multi-page booklet, you could fold it into a four-page or tri-fold brochure style. That's why we use the word pamphlet and brochures interchangeably. In this case, the real difference between brochures and pamphlets is content. Brochures are mostly a marketing tool, while pamphlets are supposed to be informational material.
If your single-sheet leaflet is about the opening of a new store, it could be both a pamphlet and brochure – if it's about some new products, it could be called a marketing brochure.
How to display pamphlets and brochures?

Pamphlets are typically lighter and printed on one or both sides. Many companies choose to display them on a rack near the entrance or give them out as leaflets on streets and expos. Since pamphlets are often created by NGOs to spread awareness about some detailed particular topic, they can be printed in a cheap way on a home or office printer. As a result, pamphlets are there to be read once – one of the distinct differences is that a pamphlet is created to be used for a single specific purpose.
A brochure is usually a nicer-looking booklet. Even if it is released on one sheet of paper, it's usually higher-quality, glossy paper. Many brochures with several pages are displayed like books or magazines – on special shelves, to be seen. Since they are created for marketing purposes, the main task of your brochures is to be read. Many multi-paged brochures are designed and printed so that the reader will return to them thanks to the great layout and illustrations.
Publuu – the best way to display promotional material?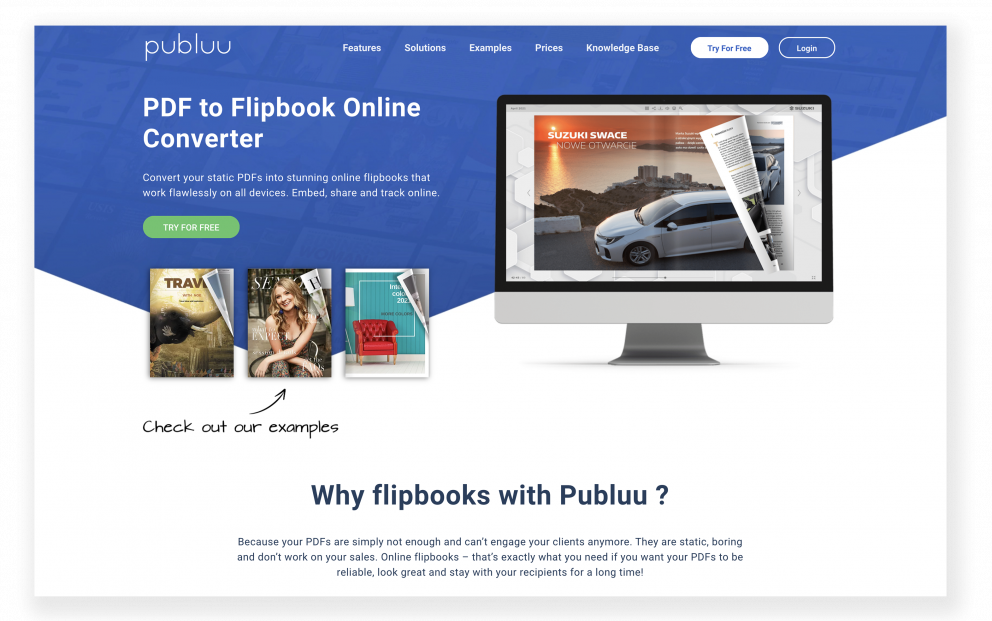 Publuu.com is an excellent alternative for displaying brochures and pamphlets due to the ease with which it converts PDFs to the fantastic digital flipbook format. Publuu enables you to present your marketing materials as if they were held in the reader's hands.
Anyone may transform an ordinary PDF file into a very modern and interactive flipbook with publuu.com. Your brochure or online catalog will appear to be a physical book but online – and, like a pamphlet, you can distribute it to an endless number of consumers.
Publuu's strength is its ability to mix paper pamphlets and illustrated brochures. Imagine that you're on a trade show or expo – you hand out a pamphlet on just one subject: detailed information on your company's history and achievements. However, you can place a QR code that directs the reader to a stunningly illustrated catalog or description of your individual products. This is feasible using Publuu's flipbooks.
Publuu's pamphlet example
View more online flipbook examples
This service offers you fantastic flexibility – you can run an archive of your pamphlets, showing the previous single paper leaflets you have produced or printed. You can eliminate paper totally, instead of linking to your brochures on social media.
You are free to distribute the booklet to as many customers as you wish. Simply create a dedicated URL – it allows you to access the brochure without attaching it to the e-mail or message. This way, you can send the brochure or pamphlet by email and also publish it on social media, your website, and elsewhere. Brochures can be opened and viewed on practically any mobile device.
Additionally, you cannot guarantee your beautiful hardcover print brochures will not be used as a cup coaster when your customers take them on a business expo. You want your company catalog to be read. With Publuu this doesn't have to be a problem. Not only can you share and track the brochure you just sent to a customer with Publuu, but you'll also receive notifications when the customer opens it. Additionally, Publuu informs you of the amount of time a potential consumer spent on whatever page of your brochure.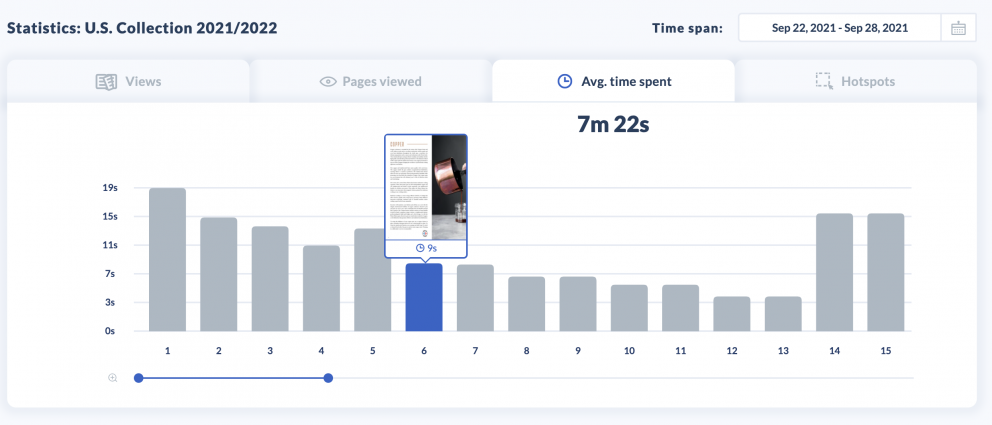 What's more, you can invite the customer to take advantage of your offer instantly – via lead-generating tools or hot spot hyperlinks to your business. With Publuu, you can bring your brochures and pamphlets into the twenty-first century!
Brochures and pamphlets – A summary
Though we often use these two words interchangeably, there are some main differences between these two print product types. A pamphlet is usually a leaflet – limited to a single subject, usually made of a single sheet of paper, often used to give out information for non-commercial use – for instance, to describe a specific event. A brochure is a booklet, but you can print it on a single folded sheet – it can be commercially minded and feature products or services on its pages. However, regardless of different shapes or how many pages your marketing papers have – you can use Publuu to display and utilize them!
You may be also interested in: