MENU
The Best Online Presentation Tools in 2021
Why would I need a presentation software?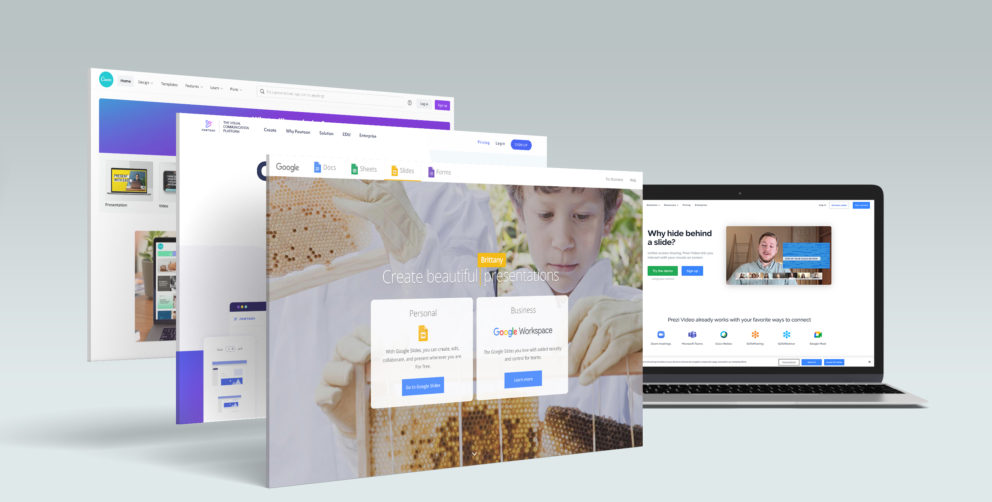 Presentation is a skill that separates designers from copywriters.
Some even say that it separates men from boys.
Either way, we all know that it's something that can be learned. But, if you want to present your ideas the right way, you will need the right tools.
Choosing the right tool can be overwhelming. Especially if you don't know what features are best for your particular needs. Presentations are by their very nature very visual. If you choose a software that is capable of creating a presentation online, it will work well for your business and your clients.
Online presentations are the "one-stop shop" for many small business owners, as they strive to succeed in the ever changing online world.
They are everywhere and they are used by everyone: from executives to start up owners.
Luckily, we live in 2021 and creating the best online presentation has never been easier. Thanks to modern presentation software, you can create one for free and share it with your colleagues.
Also, anyone can create an online presentation – there's no need for any advanced programs or expensive design features. For example: Slideshare added Canva templates for creating mind maps. In a meantime, Microsoft Teams and Google Slides are offering free templates. Extra features are nice, but nothing beats the presentation software built for one purpose.
That is why today we'll talk about online presentation tools for digital marketing. Over the past year, we've come across a surprising number of good tools and we would like to show you some of our favorites.
Publuu

This relatively new presentation software is already taking the world by storm.
Publuu's mission is simple: it is to make you awesome at presenting.
Whether you're looking for a tool to quickly create an online presentation, or want to convert your existing slides to PDF, Publuu got you covered.
How does it work?
Publuu is a flipbook generator, which means that all you need to do is to upload your content and let the software do the rest. Just like the real flipbook, you will enjoy visually pleasing presentation with no effort whatsoever.
Publuu's company presentation example
But wait! There's more!
How would you know if your presentation is actually GOOD? Unless you're giving it in person, there's no way to tell if your audience is engaged. That's why Publuu included PDF tracking. It's a feature that tells you how well your presentation is doing: if it's engaging, popular and more!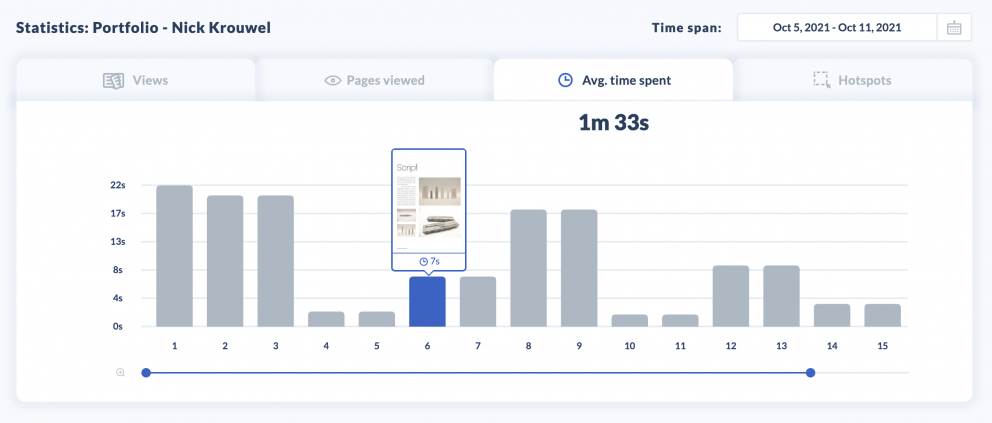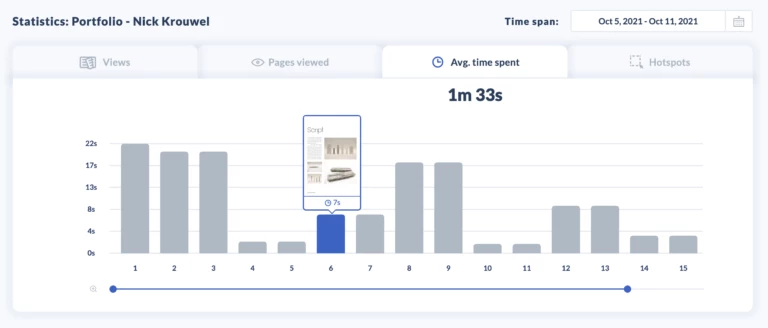 Can you name at least one other presentation software that can do all that?
If your answer is "no" then you should try Publuu for free.
Do you agree with our list?
Or maybe you know of a presentation software that we didn't mention?
Let us know in the comments below.
Powtoon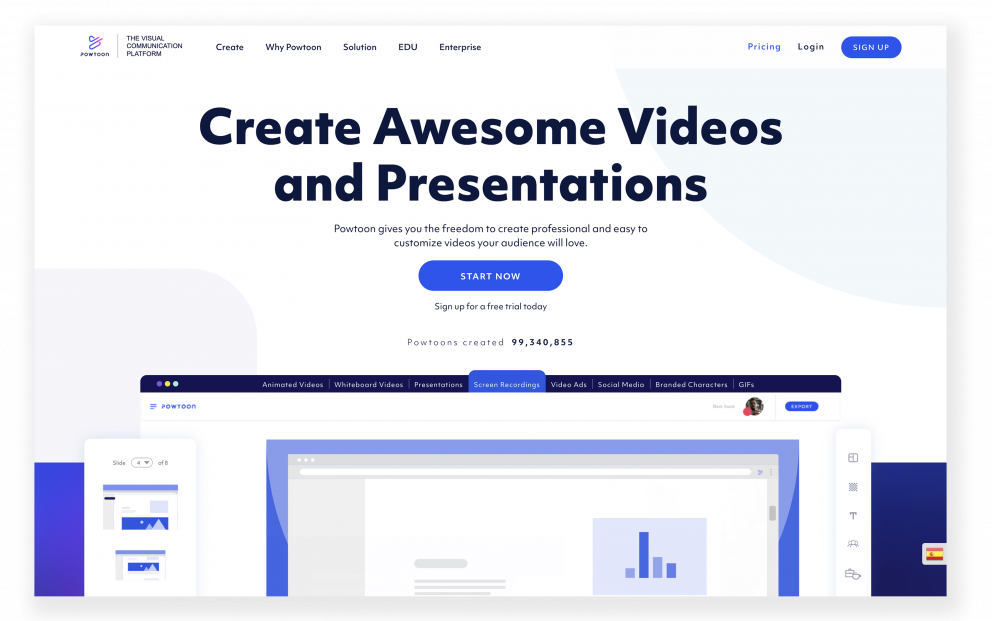 Powtoon is a powerful, yet simple online presentation software. It allows you to create animated presentations using a variety of ready-made cartoons.
Why cartoons?
Because regular presentations are boring and with Powtoon, you can make them fun.
With Powtoon you can create short, professional-looking videos. No more boring sales presentations or repetitive explainer videos. You don't need any design or animation experience. With Powtoon you can create: animated presentations, infographics and e-learning courses.
Again, you don't need any design or animation skills.
PowToon is an online presentation software that is free for personal use. But, if you want to use it as a business, you need to pay for one of the subscription plans.
Canva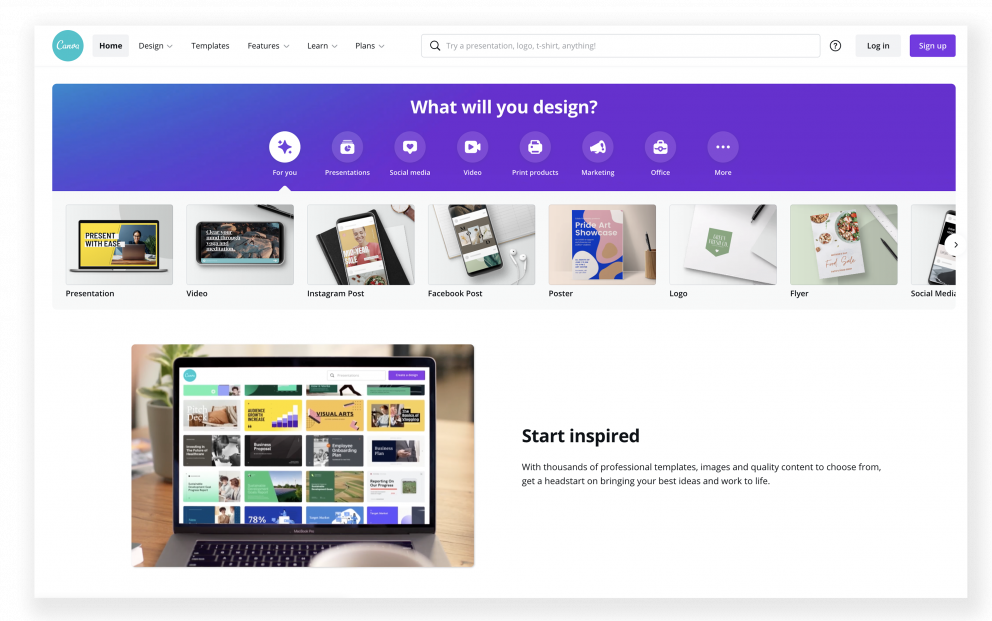 If ever you worked in digital marketing then you must have come across Canva.
But did you know, that you can use Canva to create online presentations that will impress your boss and make your colleagues jealous?
Even if you are already using tools like Microsoft PowerPoint, Keynote or Google Slides, you should consider switching to Canva. The reason is, that it allows you to create online presentations within minutes and with no design skills required.
The benefits of this solution are exactly what you would hope to see in one of the best online presentation software: hundreds of free layouts, searchable image library and online sharing. Also, Canva is famous for being very easy to use.
However, it is not really suitable for complex designs or presentations. It's much more suitable for beginners and/or amateurs who do not have any experience with designing presentations.
Also, as of August 2021, it is still impossible to import slides from Canva to Microsoft PowerPoint.
Design Wizard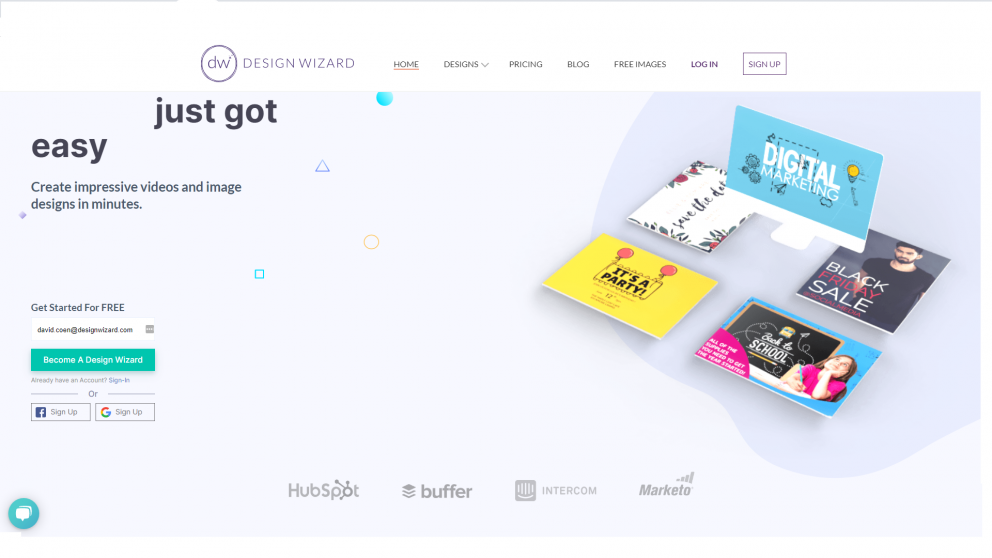 If you're looking for excellent alternatives for creating great presentations, then look no further than Design Wizard.
Even though this is strictly not a presentation maker – it gives you everything you need to make your presentation stand out.
You can create impressive videos and image designs in minutes with this easy-to-use graphic design software. The free features allow you to resize your designs, upload your fonts, photos and logos and create custom color palettes.
Its library holds over 1 million premium images and thousands of high-quality videos, illustrations and graphics. Every video and image has also been licensed for commercial use.
The Pro plan, starting at $9.99 per month, gives you 60 image design downloads, image uploads, font uploads, free previews and 1GB storage. The Business plan, starting at $49.99 per month, gives you unlimited standard video downloads, 1 premium video, unlimited image design downloads, video uploads, add text and images to video and 10GB storage".
Prezi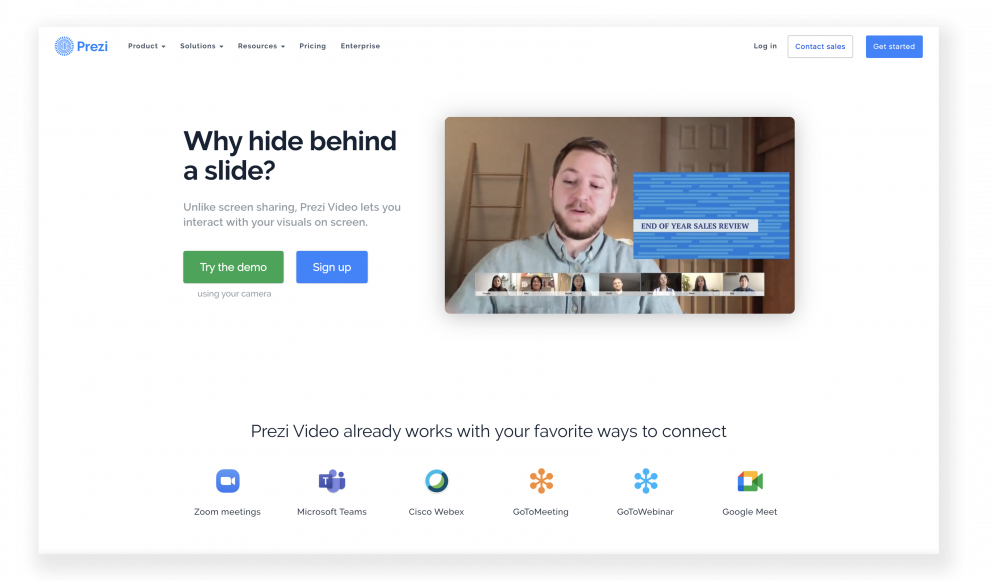 Prezi is one of the easiest online presentation tools on the market. It allows you to create interactive presentations and use them on any device. It's built for both desktop and mobile users so that your audience can view your idea from anywhere – as long as you have access to the internet connection.
This software took the world of online presentation software by storm and was featured in Forbes and Time Magazine for its record-setting $200 million funding round. Prezi's unique technology allows for stunning, cinematic experiences, and offers more features than PowerPoint.
Prezi is an online presentation tool that enables its users to create zoomable and navigable presentations with a focus on the big picture. With intuitive drag-and-drop interface it's a perfect presentation software for beginner users.
The only downside to Prezi is that while it's relatively easy to use, it takes a while to learn the basic features.
Google Slides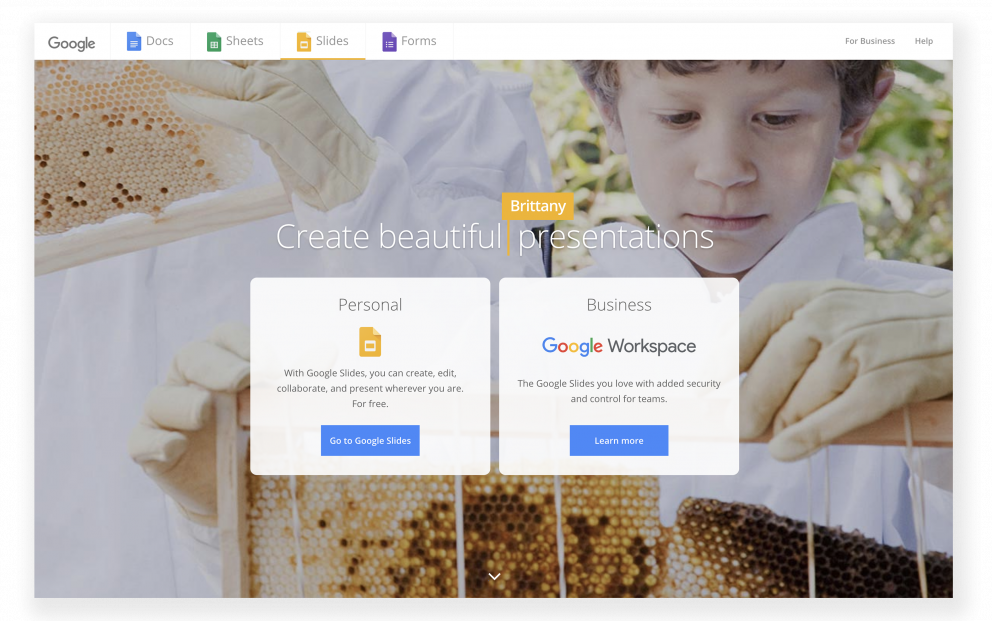 For any teacher starting out, presentation software such as PowerPoint or Google Slides can be a bit intimidating. However, if you've taken any online course in digital marketing, or attended a professional development conference, there's a good chance you're already familiar with these online presentation tools.
So don't worry – making online presentations doesn't have to be difficult, especially when you have the right software. Google Slides gives you the power to create stunning slideshows without need for an entire team of designers.
Benefits? It's cloud based and customizable – but only to a certain degree. Also it's free – as long as you have a Google account (which is free anyway). You don't need to download anything extra to your computer, and you don't need any additional browser extension.
It's all there, easy to use, and compatible with every web browser, whether it's on desktop or mobile devices.
The downside?
The selection of free templates is somewhat limited. You can, with a little bit of work, download additional ones, but it only adds time that you could be otherwise spend on perfecting your online presentation.
You might also be interested in:
The Best Free Interactive Presentations softwares in 2021
The Best Software for Teachers
20 creative presentation ideas to inspire your next slide show