MENU
Real Estate Social Media Posts – The Best Ideas & Examples

If you run a real estate company, you probably already have your own profile on Facebook and LinkedIn. And that's a very good thing. A great way to build personal relationships with your clientele is to use social media. If you don't interact with your clients in this way, you will miss out on opportunities to make excellent deals and gain recommendations.
According to surveys, about 50% of agents said that social media was their main source of quality leads, and 77% used social media to promote their businesses online. After all, everyone today has a Facebook profile, including potential homeowners. It's often a more effective method of promotion than, for example, TV ads.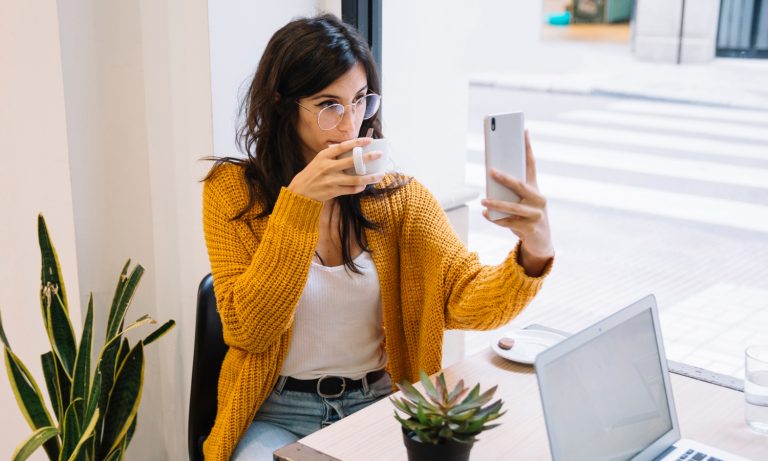 But most real estate brokers don't know how to use social media wisely. They continually post ads without providing anything of value in return. Instead of interacting with potential buyers and sellers, agents post boring links to properties or to other agencies. How can you expect people to get to know, like and trust you if all you do is post boring, impersonal status updates on social media?
Using social media to connect with current and former customers and promoting your brand with a brochure created with an online real estate flyer maker is a great way to grow your business. That's why we've got a ton of new ideas for real estate-related social media posts for you to market your agency online effectively.
Why to become a real estate content creator?
To become a successful real estate agent you should engage in creating valuable content – by doing so, you will improve your relationships with potential clients, raise awareness of your brand and increase the number of hits to your website.
With the help of social media content marketing strategies, your company can attract more valuable leads, increase your brand credibility and provide innovative answers to your client's most pressing problems.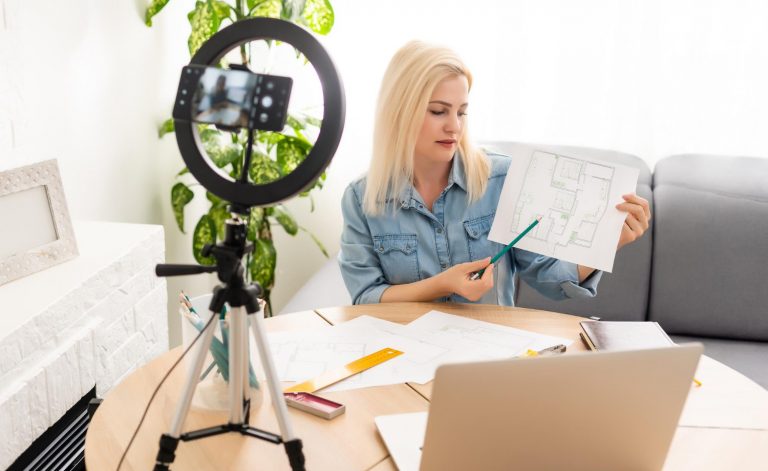 Simply put, a social media content marketing plan is essential because buying a home is generally a significant decision, so clients carefully check every page – and every social media profile as well.
This means that your real estate social media posts must rely on demonstrating your knowledge of the property and establishing a reputation as someone to go to in the future – someone who knows the city, the properties, and the people. Once you've made such a reputation, clients will come right to you when they need real estate services.
Social media post ideas for real estate agents
You can use the Publuu platform to create stunning online brochures to promote real estate. Real estate agents can use HTML5 technology to present engaging content.
With brochures from Publuu, customers can digitally search and find homes if you present the listings as an online PDF. You can show property descriptions, high-resolution images, virtual tours, or neighborhood information as an interactive real estate brochure with a page-turning effect.
Publuu's online brochure example
View more online brochure examples
Publuu allows real estate companies to embed property brochure galleries, and links to pages with detailed descriptions in PDFs to provide viewers with complete information. With digital brochures from Publuu, you can increase brand awareness by adding logos, colors, and photos or even background music to PDFs. A well-crafted brochure will allow you to go beyond traditional sales strategies and make a greater impact on your customers. And thanks to Publuu analytics, you will know who is reading your content and at what times!
What's more, Publuu's online brochures are cloud-safe storage. The best thing about them is that you can embed them in social media, where the preview of your brochure will be displayed automatically, like in the example below: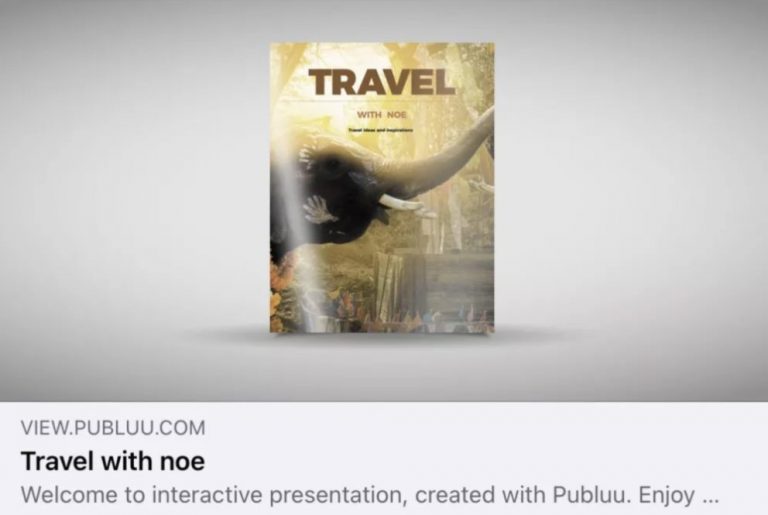 2. Show a satisfied customer
Did the house sell? Why not brag about it? Show a satisfied client, and your agent with a commission, and add interesting stories. It's also a good idea to add some details about your clients, the contract, or their new home in the last post to make it stand out.
Remember not to include the client's exact address and name for privacy reasons. Add some interesting detail ("Adam was tempted by the historic charm of the neighborhood and the big tree in front of the house") to have something to talk about with your readers. Don't forget to tag the lender, the homeowners association all the other people who helped in the transaction.
3. Provide a virtual tour of your houses
In the world we now live in, COVID-19, virtual home showings have evolved to the point where they are no longer a luxury, but a necessity.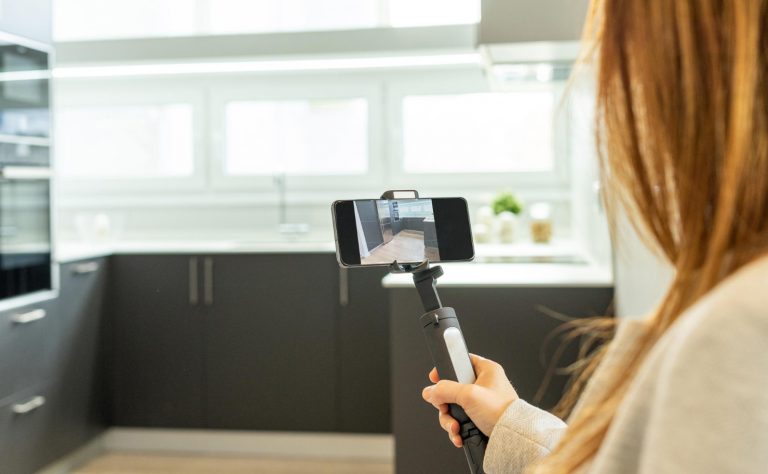 Have you recently held a successful open house event that was conducted virtually? Share it on all your social media platforms. You can include a recorded tour of the facility or share a video summarizing the event that just took place.
You don't have to limit yourself to one house, either. You can take a bike or car ride around the area you are operating in, or take a video from a drone.
4. Introduce interesting events in the area
As an agent, you need to be well informed – you need to be well aware of what's happening in your city. Your reputation as a local expert and an informed member of the community will be enhanced if you share information about upcoming community events. Promote local events – whether you want to take part yourself or just think it's useful to invite people to.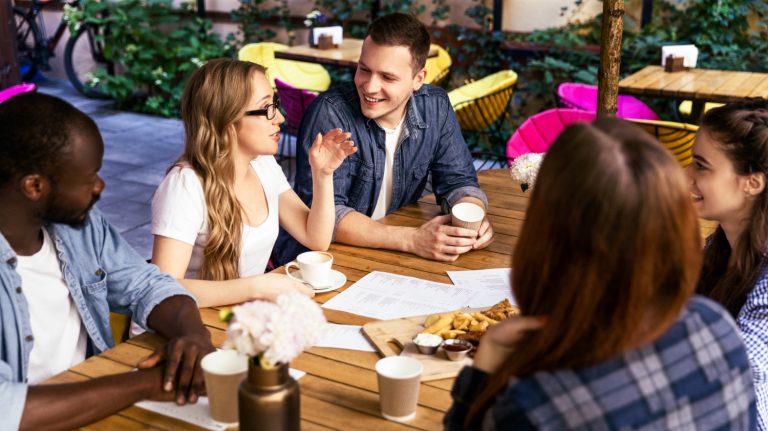 In general, it's a good idea to attend these types of events – not only do you promote your company in the real world and in social media, but you also have a great opportunity to make new friends.
5. Introduce your employees!
Do you have employees who play an integral role in the success of your team? Introducing them on social media is an ideal way to help people in your immediate area get to know each other. You can pick an established real estate agent or a new team member – and show him to your community.
Describe the function of the employee in the context of your team – it doesn't have to be someone like a real estate agent. Ask the person to say something about why they like working in real estate or on your team and why they chose this particular career. Add a photo and something interesting about the employee.
6. Add inspirational quotes or real estate memes
Many people post inspirational quotes on Facebook or Pinterest. Why don't you tap into this trend? Prepare a beautiful image with your own logo and branding, and add an inspirational quote to it. preferably related to your company and real estate style. However, avoid putting too much text on the graphic and don't overdo sending quotes.
Memes related to real estate social media posts are also a great idea if you want to go viral. You must have seen many about housing or unrealistic expectations. Change a couple of key details and convert your social media post into a meme!
7. Information about the housing market
Many people want to learn about the real estate market. To show your real estate expertise, prove that you are knowledgeable about what is going on in the real estate industry in your area. You can post interesting industry posts and provide clients with some real estate advice.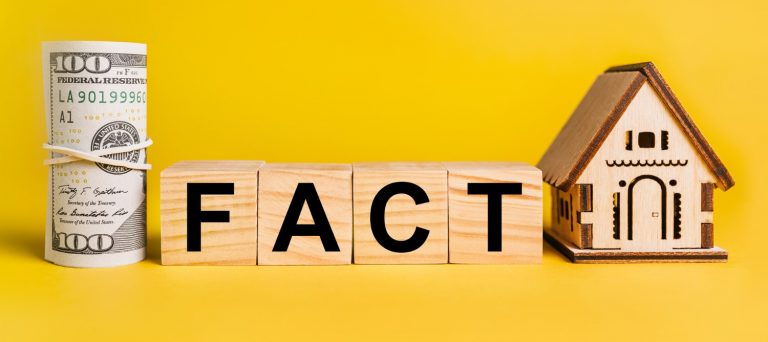 However, it is also very easy to make such posts uninteresting and difficult for people to understand. To prevent this, you should explain to people why these statistics are important to them. Avoid specialized terms and industry jargon you might overuse but is difficult for most people to understand, and don't overwhelm them with text! Start with something interesting – and end on a strong note.
8. Describe one or two local businesses in the area
If you're a real estate agent who wants to showcase your skills, it's a good idea to contact the owners of local businesses and introduce them in one of your posts. You can include a brief summary of the services they provide, perhaps even a short interview with the owner, as well as the address and hours of operation of the company.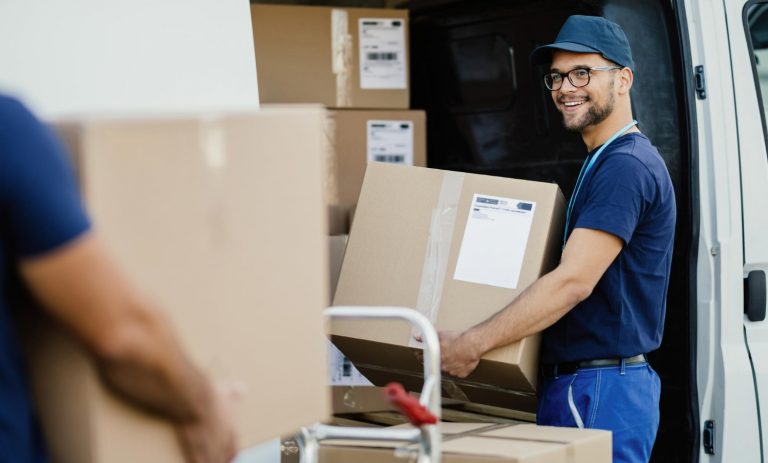 Ideally, some of these local businesses should offer services or products useful to your customers: renovations, furniture, moving. Give them discounts and arrange contacts. Another interesting idea is services that might interest people who have just arrived in your city: doctors, dentists, pubs or places to hang out.
9. Interview local celebrities
If you want to showcase the history of your community, show an interesting person. A celebrity, a local business owner, TV anchor, a famous veteran or just a very old local. These people have amazing stories to tell about the local community, and also show that you know people worth knowing!
10. Portray your activity
As a real estate business, you need to be a part of the local life. Show the community service you do: have you participated in charity auctions? Gave away free stuff for the needy? Don't be shy and showcase your presence! People love to learn about what's going on in the local area and showing how you're active and what's going on around the town is always useful!
A given real estate agency can have only so many social media accounts, and you might not be able to manage all of them at once.
Remember that a 24-hour day is not made of rubber and you have a limited amount of time you can devote to administering these accounts. If you only have time for one channel, devote all your efforts to that channel and ignore the others until you have enough time or staff to give the other media the attention they deserve.
We suggest focusing on the following social media channels in the following order:
Facebook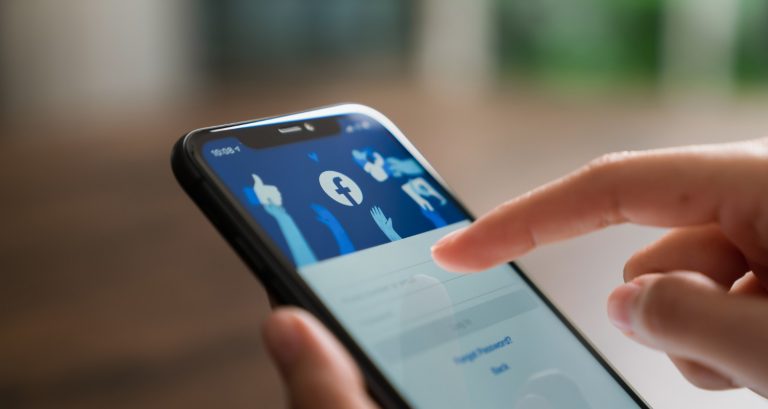 Facebook is an essential marketing tool for real estate marketers. Virtually everyone uses Facebook, and it's easy to reach your target audience in terms of age, wealth, and location.
In addition to being a place where your audience can gather, Facebook's commercial features are ideal for real estate agencies. You can schedule events, respond to inquiries immediately and integrate your page with this portal.
Instagram
Stylish real estate images are some of the most popular types of posts on Instagram. The platform is increasingly becoming a "primary" rather than a "secondary" social channel for premium real estate companies – everyone is passionate about living in exclusive homes.
But that's not the only advantage of Instagram. Features like Instagram Stories will make it easier for you to hit your target audience – quick presentations of interesting places and people can easily go viral.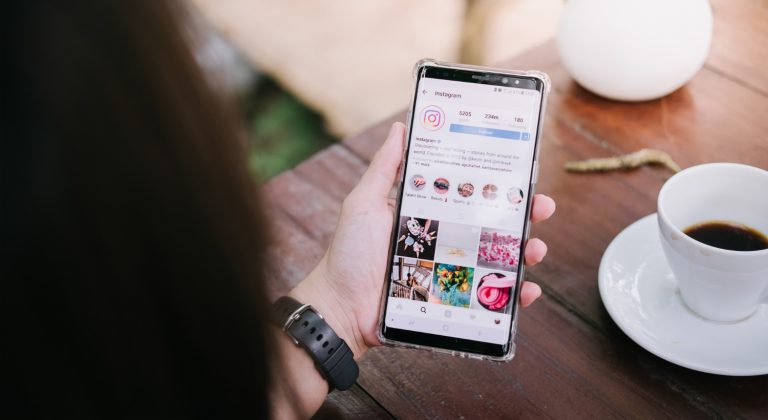 What's more, contests on Instagram are successful and can lead to new customers. A message about contests can attract the attention of potential customers even outside your area.
TikTok
This is a relatively new medium for most users, but real estate agents are getting creative, offering tours of homes or showing videos from a drone.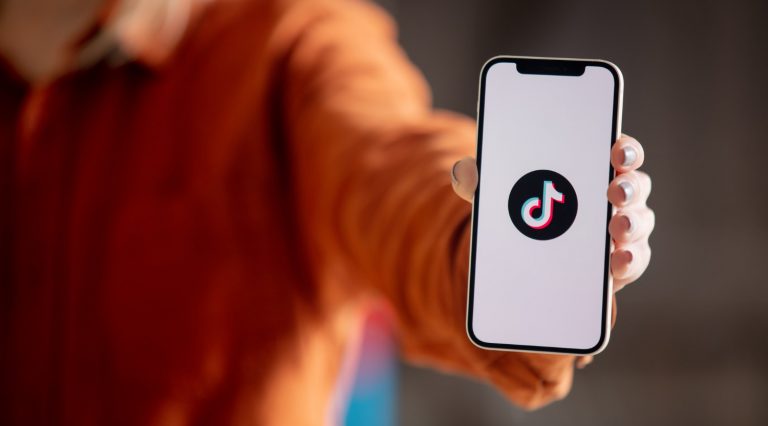 One of the biggest advantages of real estate social media posts is the ability to promote interesting stories to connect with clients – meet clients, talk, show something interesting! TikTok exists for that!
Twitter
Even though it's more of a medium for text, with Twitter you can still reach different audiences, offer content and interact with potential customers. Sometimes one quick photo on Twitter can do more than a long Facebook post!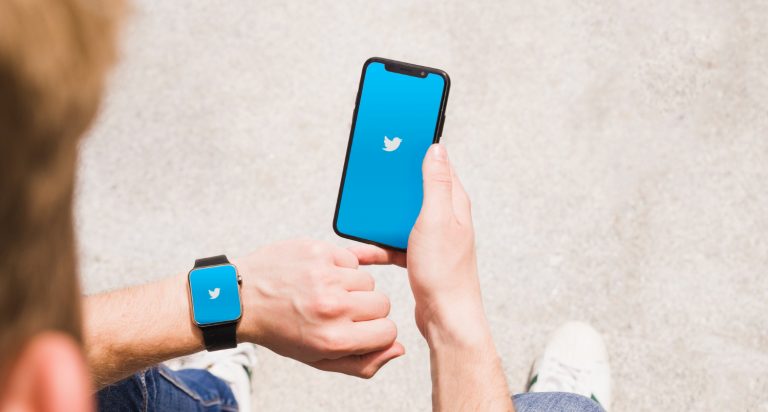 Twitter's strength is its responsiveness. If you're preparing an important event or news about the community or your company, share it on Twitter. It may be of interest to your audience from all over the area.
LinkedIn
LinkedIn is not the best place to find clients in the real estate market, as it is mainly aimed at companies. However, it's a great place to network with other real estate agents and showcase your business expertise – which is the point if you want to present yourself as a thought leader.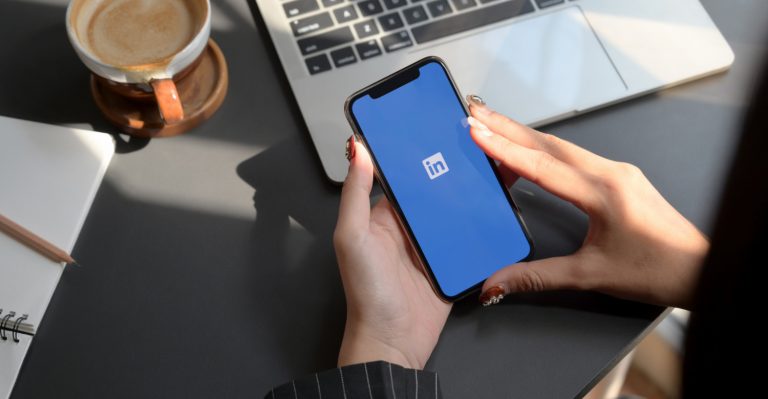 Also, keep in mind that keeping track of new companies in your area helps you determine which parts of town are growing and may need additional office space. Pay attention to helpful news like that. Be present on LinkedIn also simply to be visible and provide others with an easy way to contact you.
Real estate agent posts examples
Here are a couple of real estate social media news and posts you can use to be inspired for your social media marketing needs!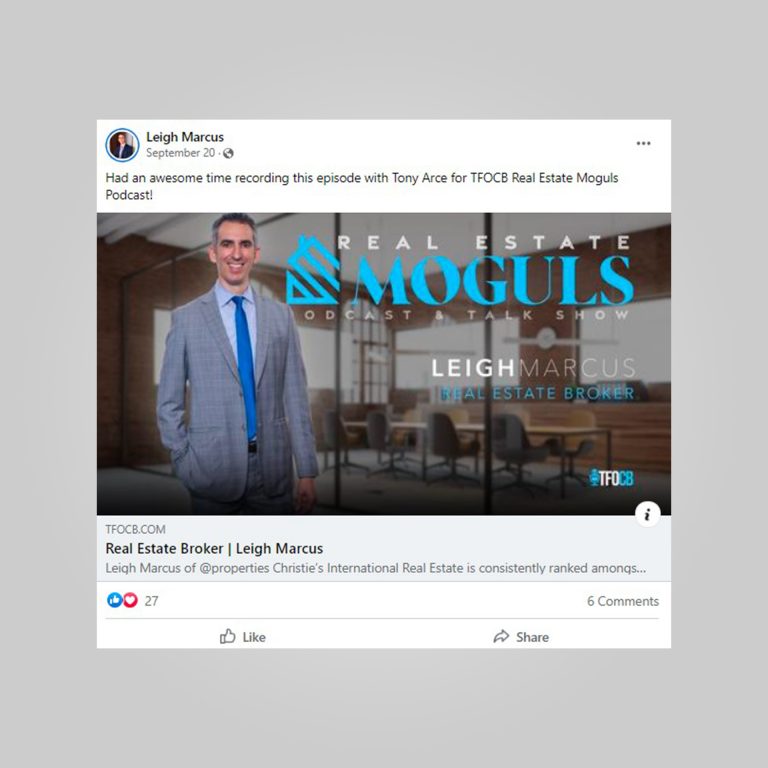 This post by an experienced realtor shows that you can integrate your social media efforts – if you appear on a podcast, be sure to mention it on your Facebook and Linked in profile and market your real estate talk points.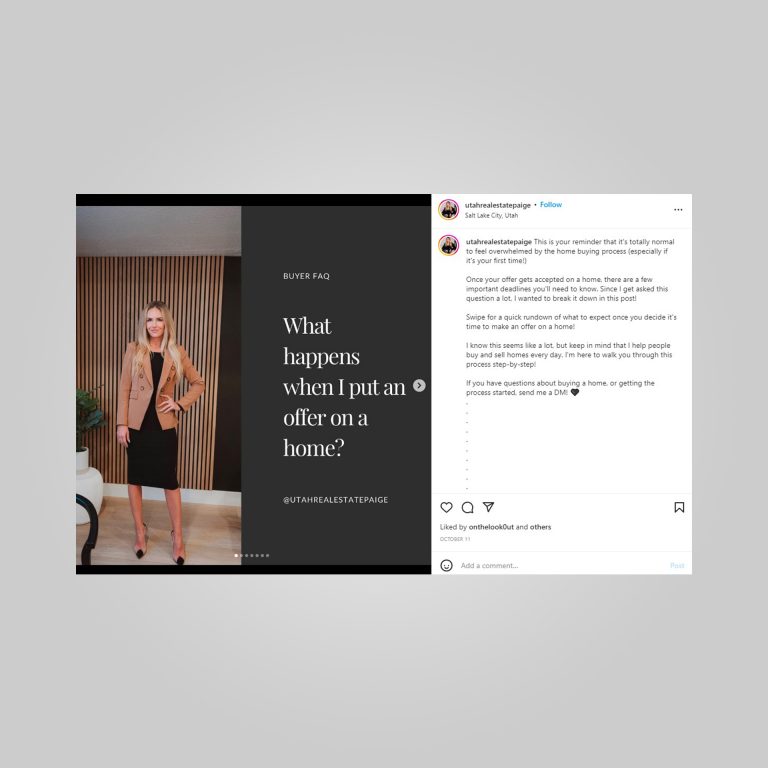 This Instagram post looks professional and is a great guide by itself, showing that Paige is an expert.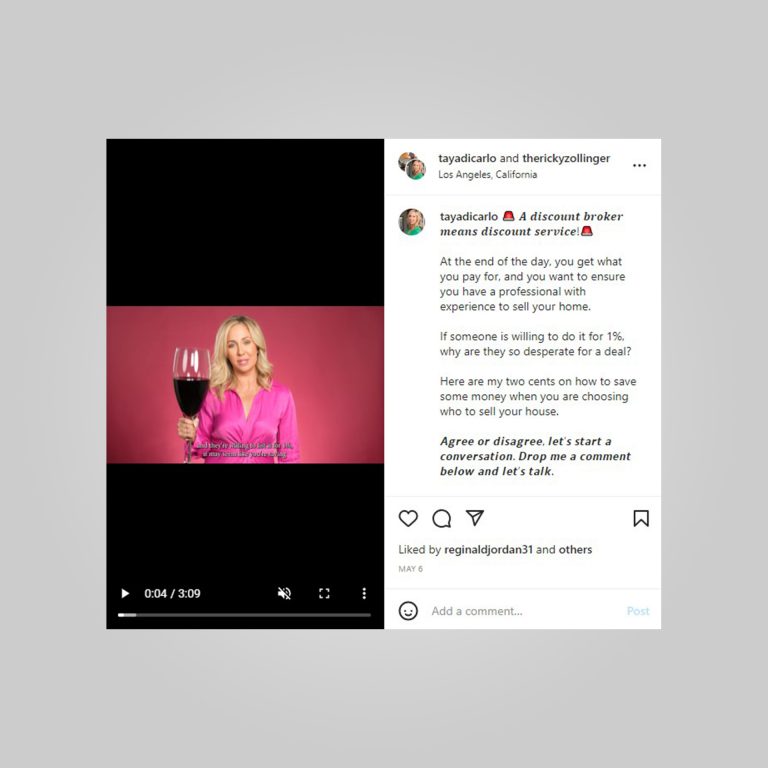 This real estate social media video is amusing on its own and makes a great point for anyone knowing the real estate industry in and out.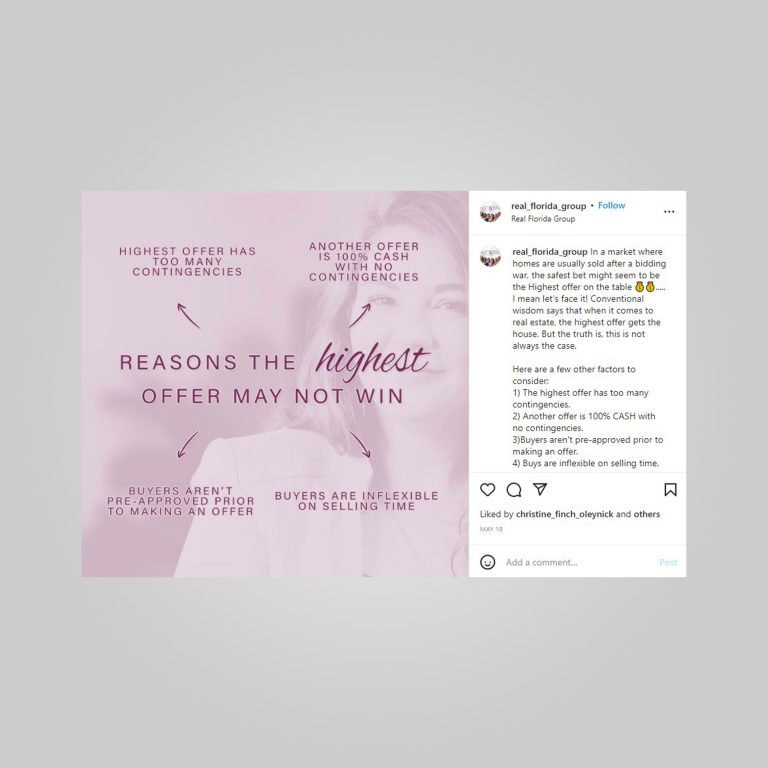 Quizzes and memes also have their place in real estate social media marketing! Surprise experienced agents with stumpers and useful real estate tips.
Real estate posts for Instagram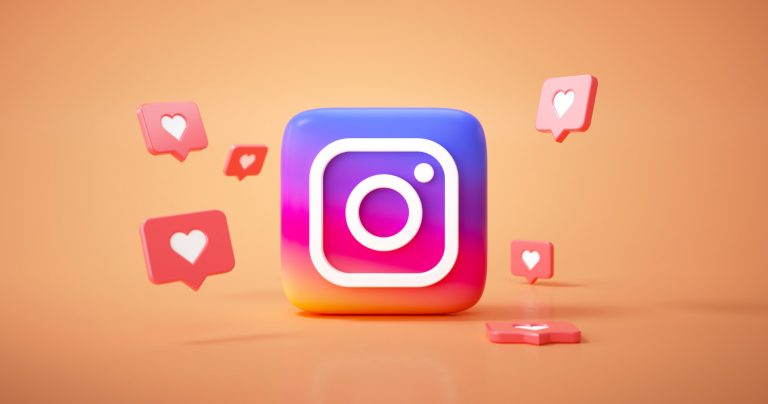 Instagram is unusual if you're thinking of real estate social media posting. Since it's image-focused, you don't have as much options to create text contents and you can't rely on external links. Here are a couple of suggestions for Instagram real estate content!
If done correctly, "New Listing" posts generate buzz around the property and drive interested prospects your way. Put up some new listings and photos of the houses, and watch as people click and comment.

Post updates on property prices, the number of properties sold, the average price per unit sold to establish you as an authority people can rely on.

Brag about sales and new connections. Present your success story in a way that communicates the value you bring as the ideal individual or agency for the daily needs of your customer.

Put up some photos of your house: videos, your own photos of the interior. House tours allow your prospects to explore every area of the property and provide you with highly qualified leads since possible home buyers have a good sense of what the house will look like.

Run Q&A, maintain a conversational tone, talk about your company, and show what's going on behind the scenes. This interaction can take your social media to an entirely new level.

Holiday wishes and seasonal posts. Whether it's a national holiday or a community event, show that you want to maintain a friendly relationship with home buyers and send them holiday messages on your social media profile.
Freepik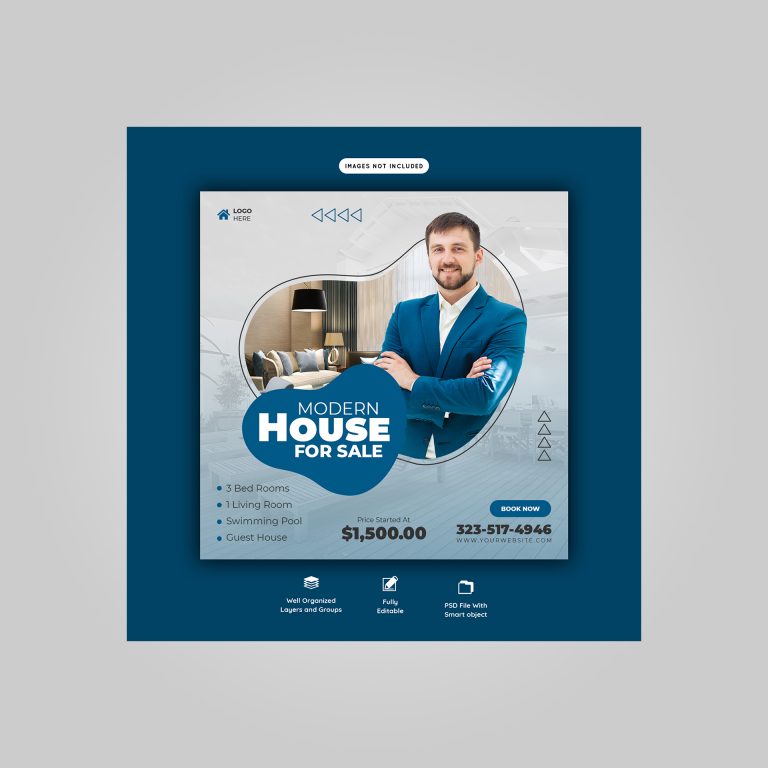 You can find many free resources on Freepik – this modern template can be used to promote your company in real estate social media ads or promoted posts.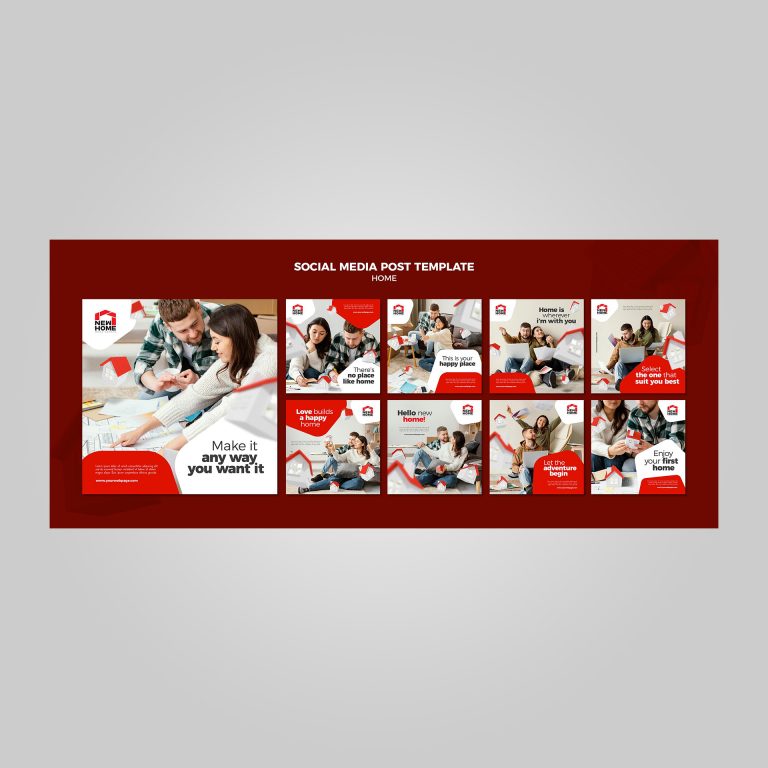 This premium collection of illustrations and posts can be customized to suit your company or personal brand.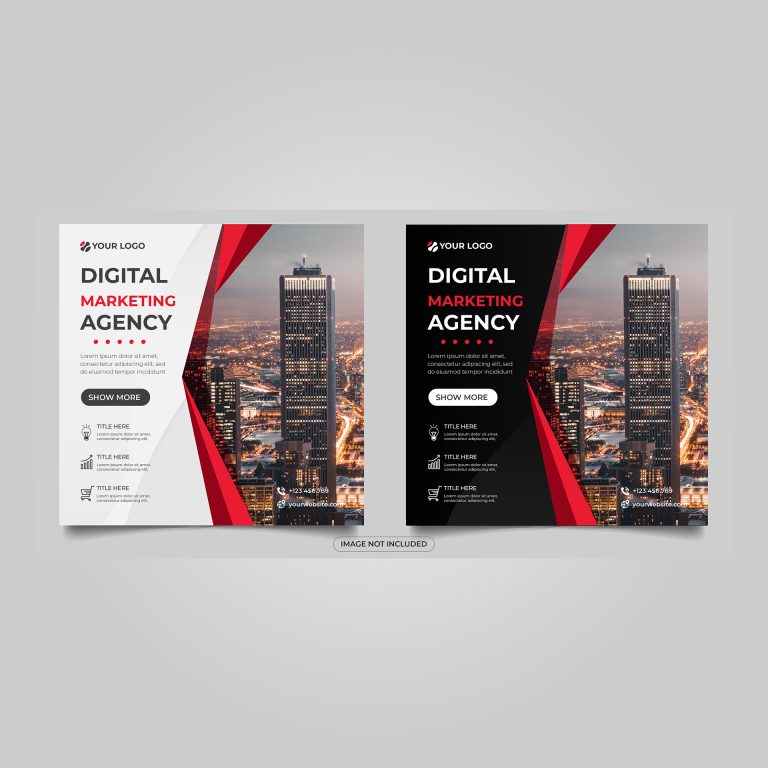 You can use this template as a leaflet, a poster or as a social media banner.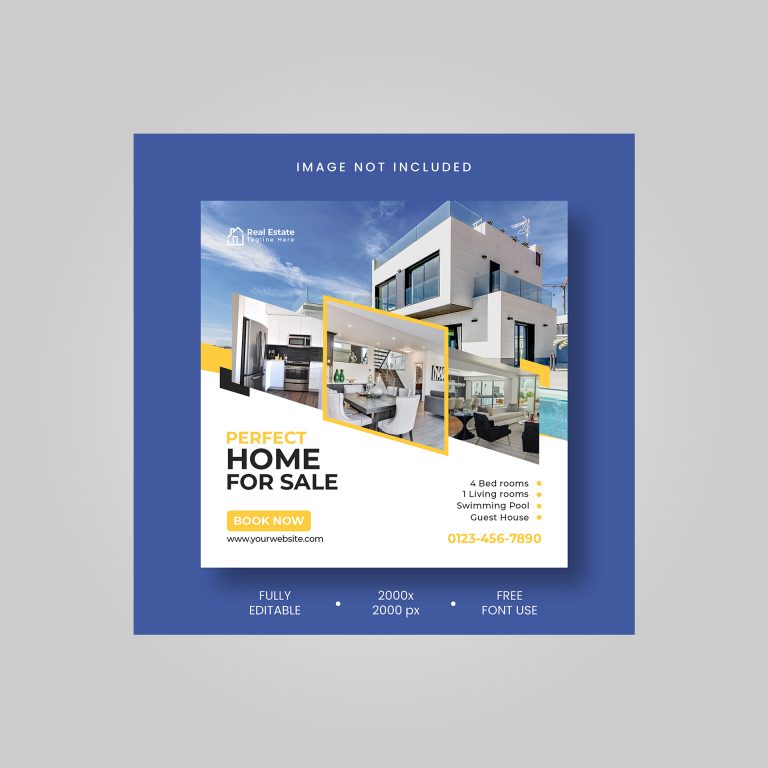 Adding illustrations and high-quality photo materials can help change this template into something that reflects your ideas.
Canva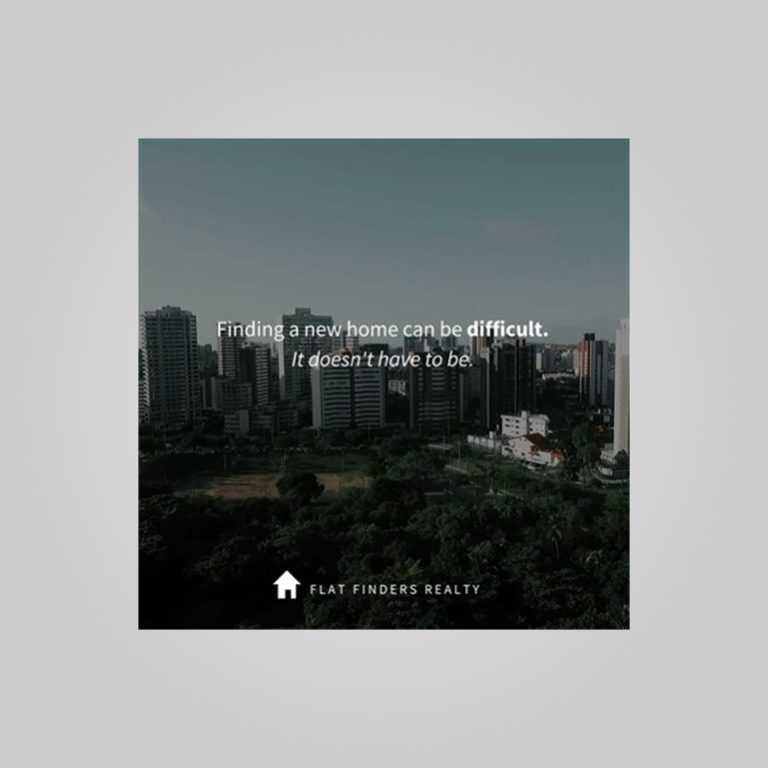 Canva also offers many free resources like this animated Instagram template that will draw attention to your real estate social media profile!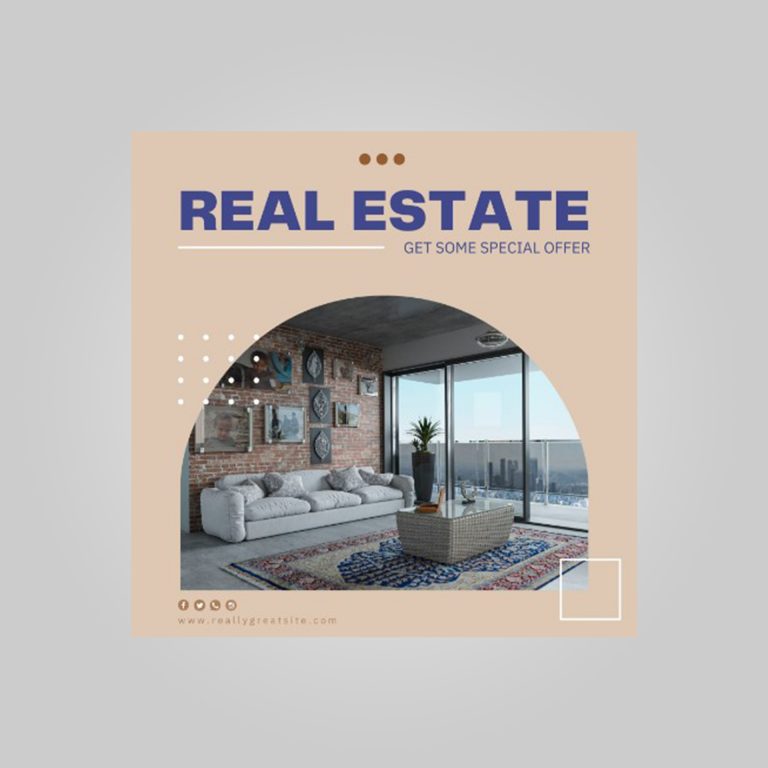 This elegant template can be used to illustrate a closing post or showcase a hot new property.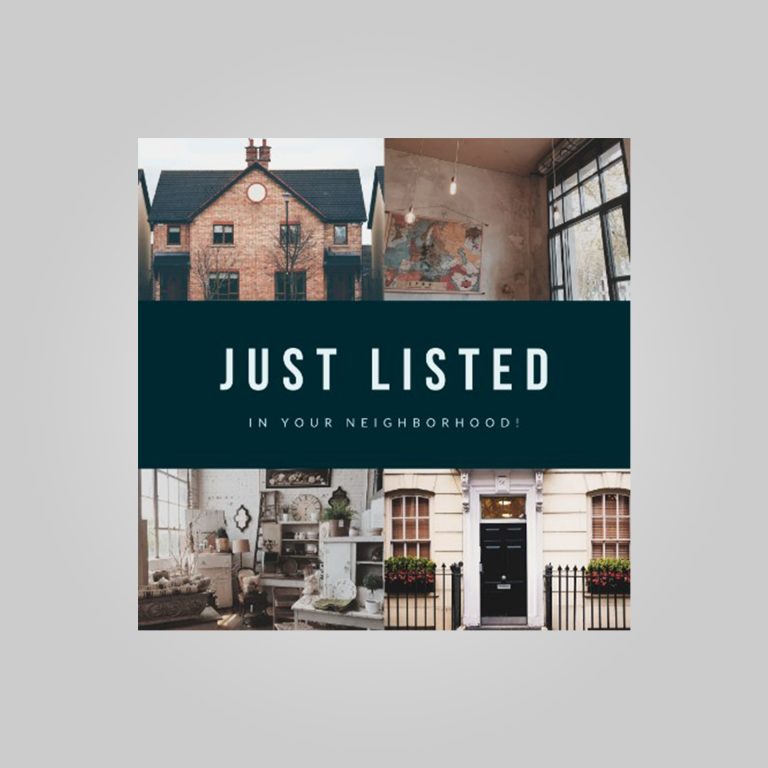 This classy template can be used to advertise new listings and exciting new events or properties in your area.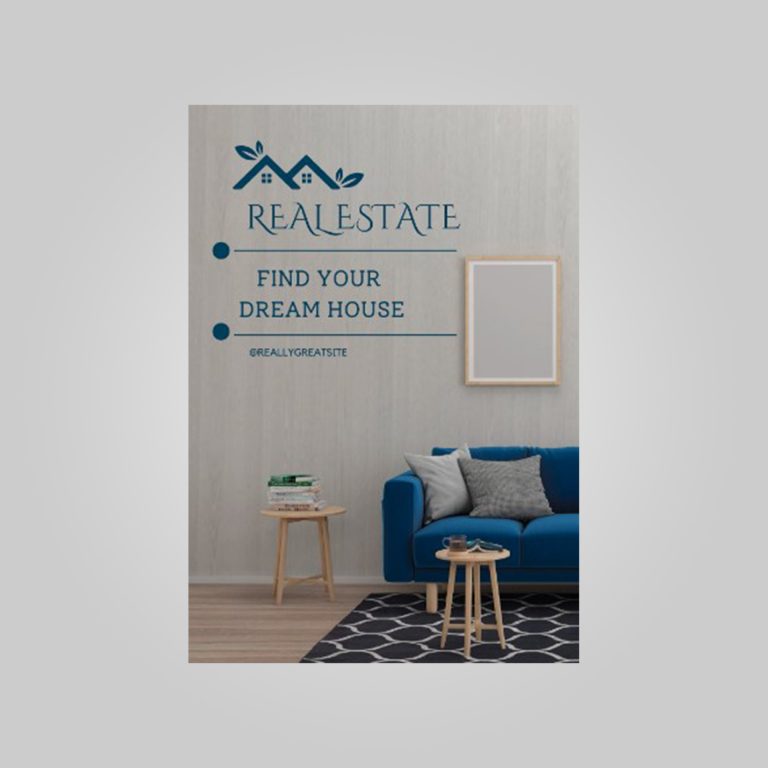 This poster can draw attention to a post, showcase your agency or present an interesting property.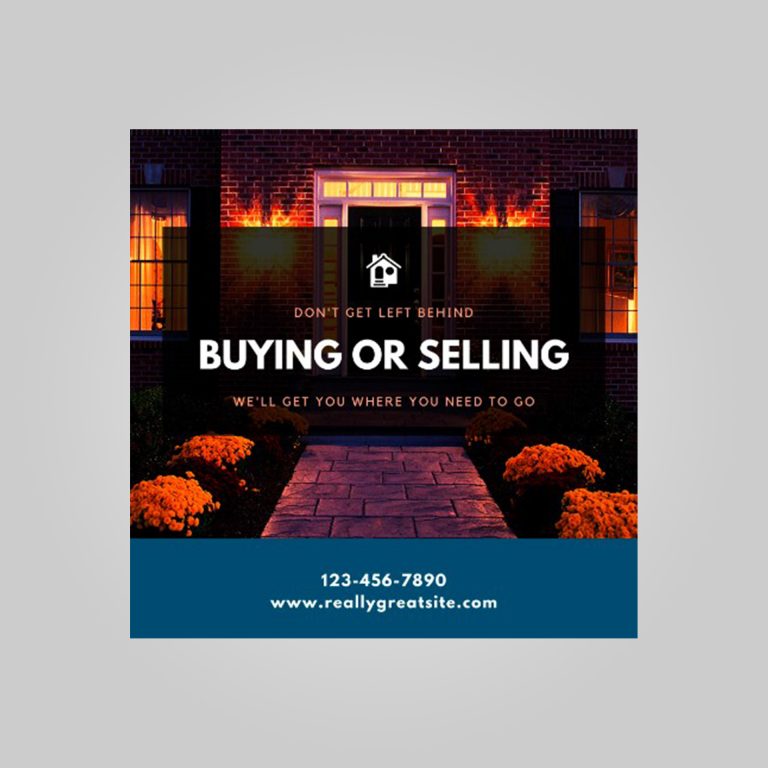 The blue line in this real estate social media template draws the attention of the viewer to the contact information.
Conclusion
The social media post templates above will help you create a modern real estate marketing ideas for your agency. In this industry it is very important to create your brand, and one of the most important advantages of social media is that they not only increase brand awareness, but also make it easy for you to network.
You can use social media to showcase homes for sale, communicate with current and potential clients and make new friends. Don't rely solely on social media, but it is important especially for a small business.
There are several social media channels to choose from when advertising your business, but you should focus on Facebook, Instagram, TikTok and Twitter. The social media market has changed dramatically over the years, and increasingly people are mainly using Facebook or Instagram to get local information.
You may be also interested in:
How to Design a Flyer in a Few Simple Steps
The Best Facebook Post Maker Software in 2022
How to Make a Brochure in InDesign – A Short Guide