MENU
PDF or Flipbook ? What Is Better?

Part 1


How many PDFs do you open per week? How many of them do you consider attractive, hassle-free and enjoyable to view?
This is exactly the reason why flipbooks (also known as FlipHTML5s) were created: so that you can transform your static PDFs into stunning, colorful and interactive files your readers will love!
Today, FlipHTML5s challenge PDFs. Let's take a closer look at both formats to see which of them will ultimately win this final clash!
HTML5 Flipbook vs. PDF
ROUND 1
Colorless PDFs in a colorful world vs. HTML5 flipbooks for the senses




PDFs are just ordinary, often plain files that simply convey their content. Nowadays, when interactivity is more important than ever, when the audience has less and less time and patience, and when the competition is enormous, everyone who creates online presentations, e-catalogues or online magazines should focus mainly on making the experience of viewing them extraordinary. We perceive the world with all our senses, and the virtual reality can replicate these experiences in a very convincing manner!
What is it that you value most in printed catalogs and books? Is it their quality or vivid colors? Or maybe it's that lovely rustle of pages you hear when you flip through them? These are exactly the things that all documents we share online with our readers, clients and students should have. And that's exactly what PDFs can never give you. But you can easily achieve it by converting your PDFs to HTML5 flipbooks!
What's more, your flipbooks can be enhanced by interactive elements such as photos or audio and video files. Online presentations, e-catalogues, e-magazines or business proposals prepared this way will always look sleek and professional.
See an example below. You can check more flipbook examples here.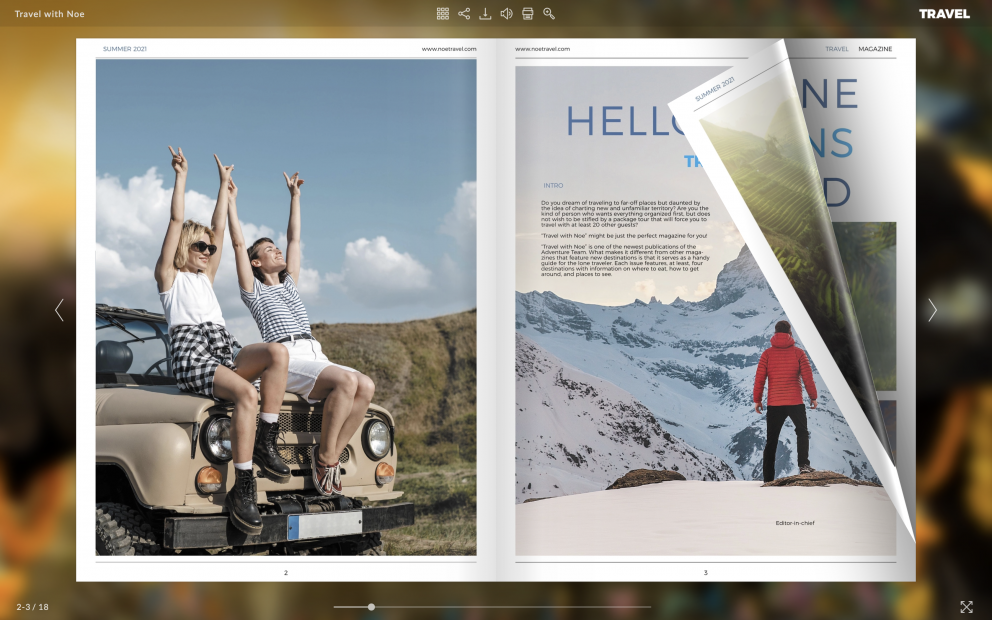 PDF – HTML5 flipbook 0:1
ROUND 2
Tedious downloading heavy PDFs versus the freedom of viewing flipbooks online


PDFs don't make our lives easy. It's tricky to control how they will display on your clients' devices – you never know whether they will look as you want them to. What's worse, to open a PDF we must first download it. Depending on its size, this may take a while. And it will certainly eat up some valuable disk space. Let's not even start on the issue around sending heavy PDFs by email…
Online flipbooks, on the other hand, are like colorful butterflies. You don't need to download them, they work smoothly on all smartphones, tablets, laptops and computers. Once created, they will always keep the same look. You just click the link and view their content. It's really that easy.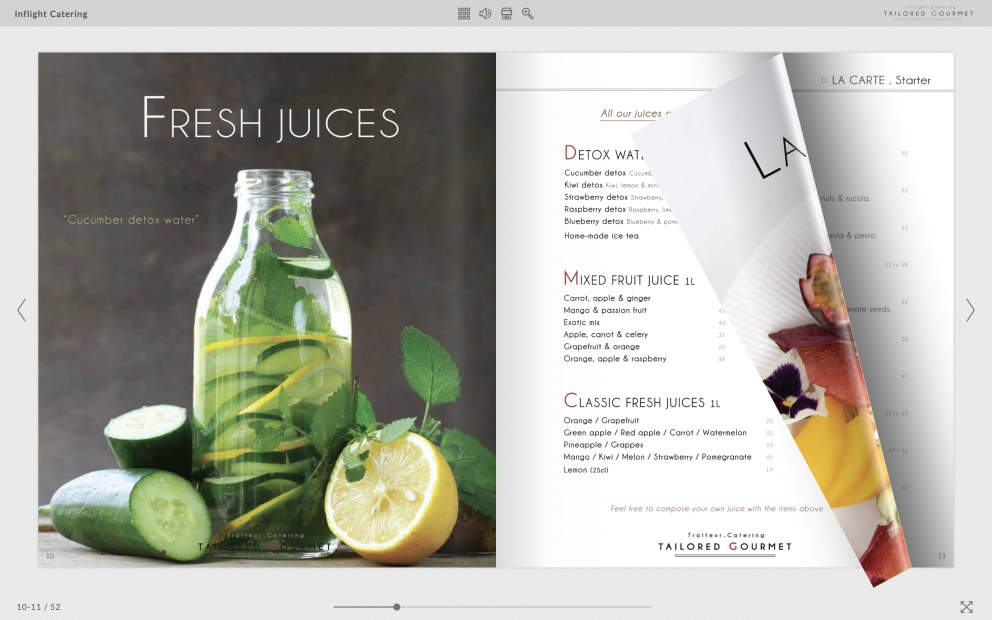 What's more, HTML5 is a format that is great for sharing. It's an extremely social way to publish your content! You can share it on social media, you can send it by email, you can embed it on your website or add to the footer of your email. If you want your clients to view a particular page of your FlipHTML5, you can send them a direct link to that very page. An ordinary PDF cannot even dream of such functions.
PDF – HTML5 flipbook 0:2
ROUND 3
No option of tracking PDFs versus the ability to check the effectiveness of an online flipbook.
When you send a PDF, you can only hope that your recipients will open it, read it or spend some time viewing it. But we all know that time equals money – it's not that easy to convince someone to give it to you!
When you send a flipbook, you can track whether it was opened, how long did your recipients spend on viewing its content and which links did they click. That's a lot of info, which can be used to your advantage: you can analyze it and make the product better, so that next time it's more effective in convincing your clients to interact with it!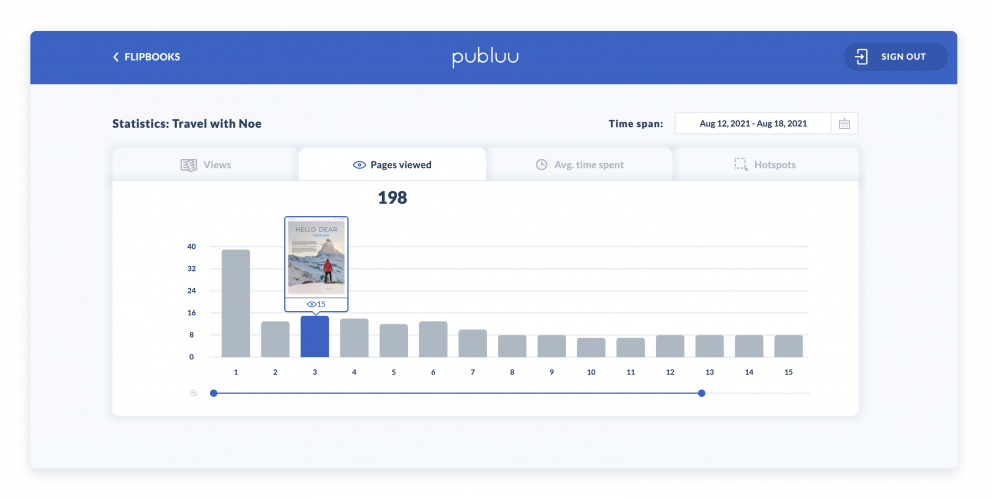 PDF – HTML5 flipbook 0:3
PDF to HTML5 Flipbook Online Conversion – That's really easy!
There are no doubts: the best thing you can do with your PDFs is to convert them to HTML5 online flipbooks. Check out Publuu, our online flipbook maker, and see how easy it is to create interactive PDFs so that they will instantly become smart and simply stunning. And the winner will always be you and your business!
You may be also interested in

How to Create an Interactive PDF With Just a Few Clicks?