MENU
Best Company Newsletter Ideas in 2022

We've all heard how difficult it is to capture the attention of your employee newsletter readers. You might think that it's almost impossible to achieve – and it's completely understandable. Look at the employee newsletters from the perspective of an ordinary worker in your business. Why would you care about company events or waste time reading spammy e-mail? If it's something important, you'll hear it when you come to work anyway. And even if you're working remotely, you have access to other ways of employee communications. As a result, your company newsletters are never opened.
So, how do you make sure that your company newsletter will be opened and read? Well, all it takes to boost employee engagement is to create the content they want to read! The employee newsletter shouldn't be boring and repetitive! It should bring the team members together, present the company news in an efficient manner, and help new employees find their place in your business.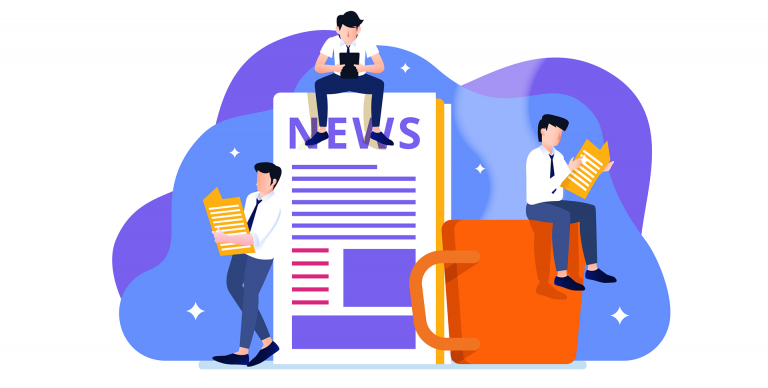 In this article, you will find fun employee newsletter ideas that will help you increase employee engagement and make the publication read fluently. Thanks to these content ideas, your internal newsletter might become a trusted source of information and entertainment for your employees.
Publuu is a fantastic website that can turn a simple PDF file into a company newsletter. Simply by embedding it in your work-related email, you can easily create an engaging employee newsletter that can be shared with your coworkers and colleagues. Publuu enhances the reading experience by using realistic page-turning effects, sound, and visually appealing backgrounds.
Publuu's company newsletter example
View more company newsletter examples
In addition to text and images, Publuu uses multimedia features (like video, links, and images) so that your employee newsletters are not limited to words. You won't get this with a regular email or PDF!
Thanks to Publuu's revolutionary hotspot functionality, you will be able to use all your employee newsletter ideas – linking to other issues or interesting content online. What's more, the newsletter from Publuu is mobile-friendly and compatible with devices like iPads, iPhones, Android smartphones and tablets. You can easily read it on any device, from cell phones to smart TVs.
What's more, with Publuu you have access to analytics allowing you to easily measure time spent reading newsletters. Thanks to the tracking links, you can see who opens your employee newsletters and even what pages are being read the most in your document.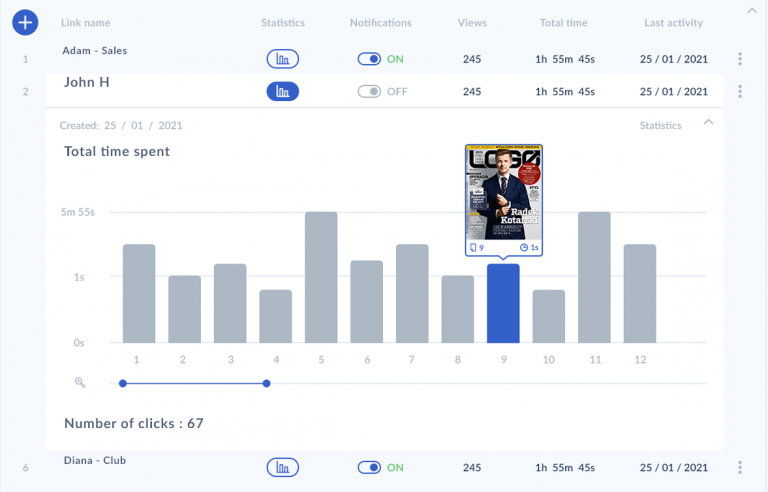 Publuu stores your newsletters in a highly secure cloud database, so it's easy to add new issues and archive old ones. Newsletters from Publuu can be easily shared, whether by email or on social media platforms like Facebook, Twitter, and LinkedIn, as well as on intranet platforms like Slack and Trello.
If you have any engaging employee newsletter ideas, there is no better tool to check them out than Publuu! Just create a PDF and convert it to a realistic company newsletter with Publuu. This revolutionary format will certainly encourage employees to read your newsletters!
One reason employee newsletters aren't widely read is their poor visual representation. Look at the best examples of a company newsletter online – they all seem to rely heavily on visual designs.

One important aspect of a good employee newsletter is data visualization. You can demonstrate an increase in sales by your sales team or the professional development of your company using graphs and charts – and if you know how to create infographics, each issue of your monthly employee newsletter could contain such a design. They are recognizable and it's easy to design them using online software – and you can add them to your newsletter created with Publuu!
Use pics and memes to illustrate upcoming events!
When creating a company newsletter, you can unleash your inner reporter. Illustrate important company news with photographs – if you have new hires, show their pictures, and if there are any upcoming events in your company, illustrate them with a presentation.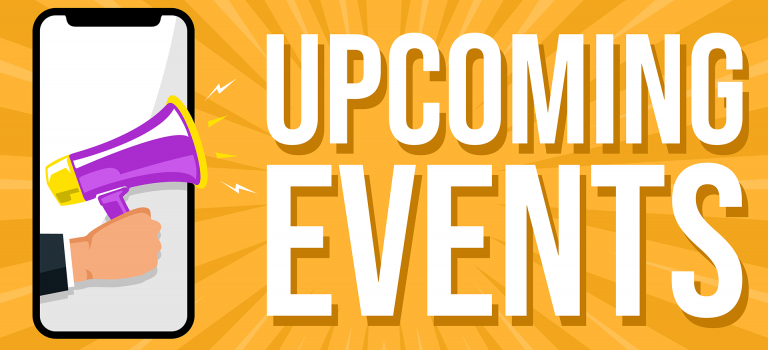 You can even spice up your employee newsletter using memes – adding text is very simple in a graphic design program like paint.net. Of course, you need to match them to the target audience.
Keep your employees engaged using in-jokes and emojis. Spice up your employee newsletter using emoticons – especially the younger team members are used to this way of communicating.
The contents of your employee newsletter depend on your company, your workers, and the purpose of the newsletter itself. Depending on your business, there are some newsletter ideas you could consider, and some you could shelf for a while.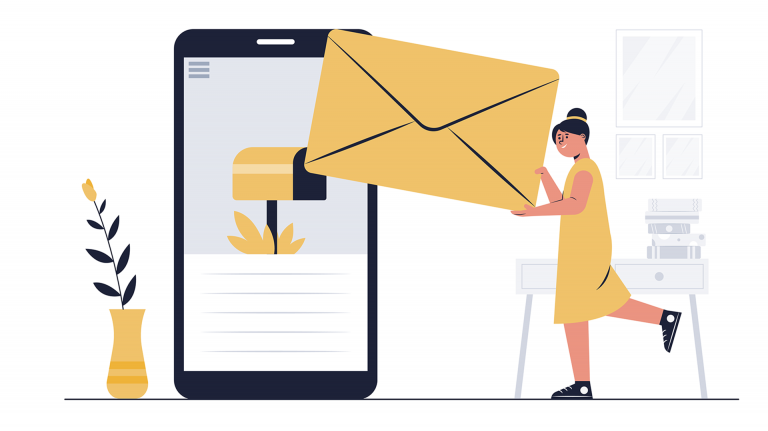 Many company newsletter ideas include internal job openings. In some companies, already hired employees and team members can have priority over new hires. You could mention internal job postings in the newsletter – so that your colleagues can develop their skills and learn about new job openings first.
News and milestones
Information about recent events, milestones, retirements, and industry news also have their place in employee newsletters. You want to keep your employees up to date since many of them will be interested in industry news and new technologies. Think outside the box as well. For instance, your engineers might appreciate a mention of new software, but try to explain what does it mean to your customer service team. How can various employees make use of your new system?
Future also counts as news – be sure to mention upcoming events, like huge layoffs, changes that will affect the entire company, and similar things that might happen soon. These are crucial for many of your team members and might be the main reason people subscribe to the internal employee newsletter at all!
Apart from dry business news or job postings you need to add some human touch that will encourage engagement and make your readers actually want to read it. Think like a journalist, not as someone who writes a business letter. What makes traditional magazines interesting to you?
An employee newsletter might introduce some news on your workers – you can introduce team members, interview them for fun. This will also help you to know them better and gain some crucial employee feedback from them!
Employee spotlights – features where you introduce or interview an interesting team member, are a great way to showcase what's your company culture and attitude – and present interesting people your colleagues know. You don't only have to interview your workers – talk with your business partners, suppliers and customers. There are plenty of content ideas out there.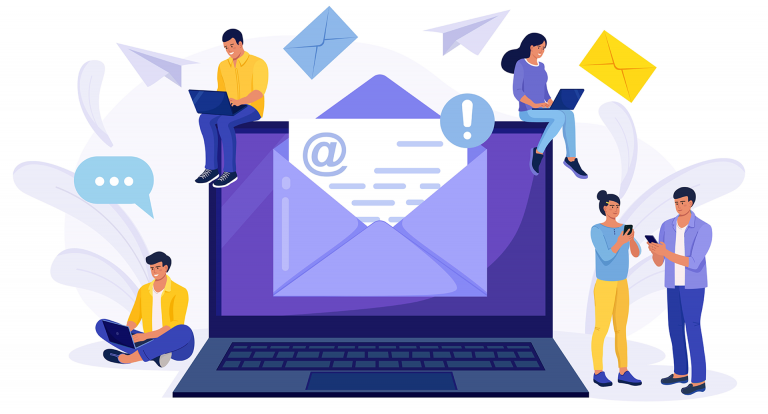 Add some unexpected content, like jokes, customer stories, funny videos, or even an advice column related to your industry. These elements make you want to wait for the next issue of the weekly employee newsletter!
Another great modern format you should consider when working on your internal newsletter is the listicle. People like "Top 10" lists, numbers, and introducing points in a clever, easy-to-digest format. You could use them to communicate effectively major events (Top 4 Company Milestones, for example) or present the facts relevant to your workers.
Employ multimedia
Remember that an employee newsletter doesn't have to be in the form of an e-mail. Publuu already offers you the possibility of using beautiful interactive PDFs, but that's not the only option. If you have the skills and equipment, you can present your internal communication in the form of a podcast or a video. Publuu lets you create an engaging newsletter thanks to embedding multimedia content in PDFs.
A lot of people enjoy listening to important news while commuting or resting their eyes. A non-traditional employee newsletter could reach these workers, especially if you know your target audience. You could still run employee spotlight interviews, for example – and feel like a professional interviewer when talking to that team member. Inviting employees to your podcast builds team spirit!
Rewards and awards
Yes, reading an employee newsletter can sometimes feel like a chore. But to keep your people on their toes, you can try to hook them in. Some companies promise discounts to these employees who subscribe to their monthly newsletter, while others allow them other benefits.
This method also works well when you ask for employee feedback. For instance, you can give your workers access to applications if they fill in a survey on your employee newsletter. Don't overdo it, though – these methods can be costly!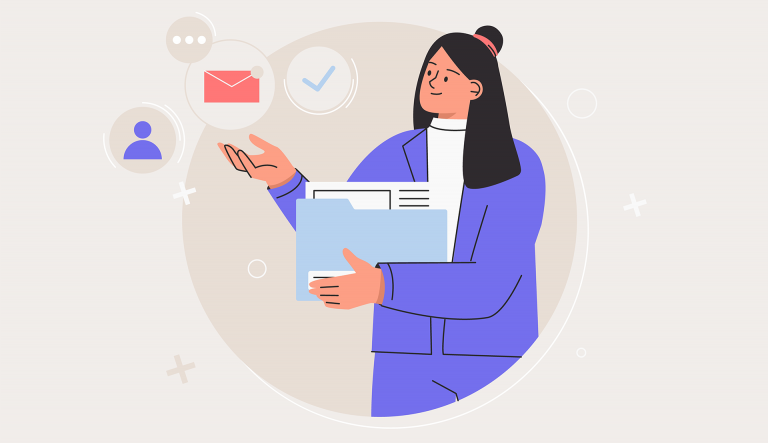 Employee newsletters are often ineffective – and that's because they're boring and predictable. Good newsletters should unite the team, effectively communicate corporate news and convey the corporate culture.
Publuu can help you with this – by converting a PDF file into an awesome digital company newsletter with a page-turning effect. You can easily add links and multimedia content to your newsletters to help you present important content.
A good newsletter should keep your employees knowledgeable – and with Publuu, you will create an excellent newsletter that will make your readers want to read your content more than once.
You may be also interested in:
What is a Company Newsletter?
10 Creative Newsletter Ideas for Your Business
Email Newsletter Templates