MENU
21 Best Content Marketing Tools For Every Business

Professional marketers know how difficult it can be to generate leads, more traffic, and revenue for your business. Unfortunately, good content marketing is hard work and requires not just talented crew, but tools and equipment.
We all know that content is king in today's marketing. But what comes next? What does this rule mean for your business? You may find a lot of people working on content creation, but they might not know how to plan and create interesting posts or videos online. The truth is not all marketing teams are able to effectively create and deliver quality content. Many companies rely solely on blogging or sending out newsletters with offers. Their content marketers usually work on simple posts and web pages.
Professional content marketing specialists should know how to transform their ideas into interesting content that's designed to attract, interest, and connect with customers. Customer acquisition is as important as retaining existing buyers in content marketing.
In reality, content marketing encompasses all aspects of marketing communications, from copywriting and other forms of content creation, content planning, research, writing, to SEO (search engine optimization) and publishing the content as a blog post or on social media.
In this article, we will present to you some of the best content marketing tools and applications necessary to generate content for your readers, improve your search engine results, conduct market research, or plan the entire process of creating content! Many of these tools are free or offer a free trial period – which is very important for small start-ups.
What are the most useful content marketing tools?
There are many varieties of content marketing tools: ones for SEO, writers, marketing tools for video creators, tools for publishing your content in a creative way… We have chosen to divide them into distinct categories and choose the best content marketing tools in each category. Below you'll find content marketing tools for copywriters, publishers, managing projects, and those who are presenting their content on social media.
Content marketing tools for writers and creators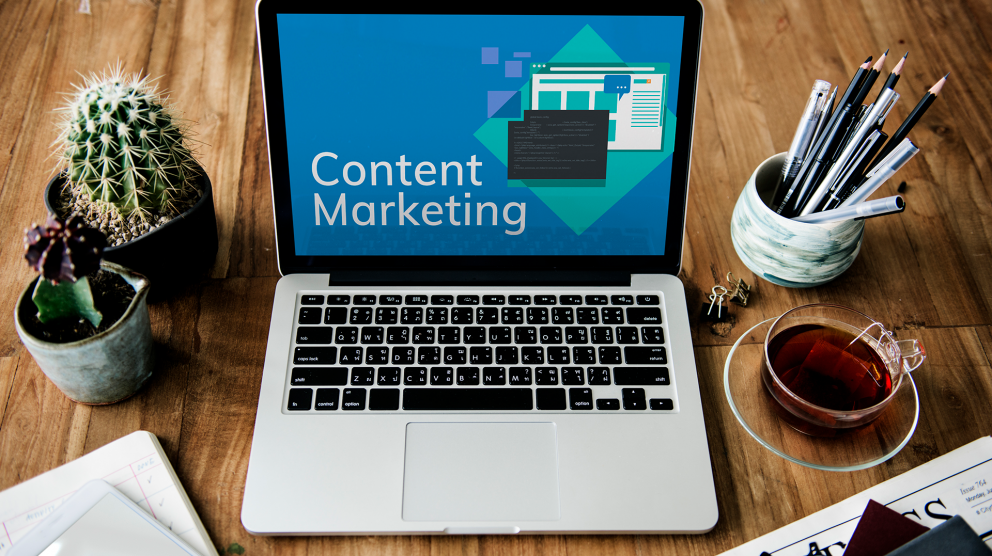 Google Docs
Google Docs is a full-fledged word processor that's completely free and available in your browser. While it doesn't have robust features of more complex editors, like Libre Office, it's nonetheless a great tool for writing on the go. Most content marketers appreciate the fact that this content marketing tool lets them cooperate over a project, using comments and online edits. Google Docs integrates with other tools, like the well-known project management tool Trello or Slack.
Grammarly
Grammarly is a spell-checker that also offers grammar and style advice. Many marketing teams use it as a supplementary automated editor when drafting blog articles and other posts online. If you end up writing content in English (especially as a non-native speaker) then Grammarly is one of the best content marketing tools you can find. The basic plan is free, and you can add it to your browser using a Google Chrome extension. It also integrates well with Google Docs.
Wordtune
Wordtune is an excellent tool for copywriters and content creation specialists. It can rephrase sentences in your Google Docs, providing stylistic or grammatically correct suggestions in a pop-up bubble. You can also get notifications when a sentence is too long, and the tool can provide you with synonyms for overused phrases. It's also a great tool if you're not a native speaker of English. However, this is not a free tool – but it offers a free trial.
Affinity Serif software
When you want to create more impressive PDFs, you shouldn't rely on Google Docs. The content you want to publish as a PDF or a beautiful landing page requires tools to create images, documents, or icons. The standard for desktop publishing content and design is Adobe, but Affinity is a great alternative. While it doesn't offer all the tools found in Photoshop or InDesign, it is a one-time purchase – you don't have to pay monthly for Creative Cloud. You can also find free tools that can replace elements of Affinity: Inkscape, Scribus, and GIMP.
Best content marketing tool for publishing
PDF materials are increasingly being used by content marketers since they allow you to present your products and services in a beautiful, attractive way. You can use digital catalogs, magazines, newsletters, or use this format to publish other types of relevant content in your marketing.
However, not everyone is able to seamlessly access your content – using the marketing content in PDF format can be problematic sometimes. This is why we recommend Publuu – the best platform for distributing content as a PDF. Thanks to Publuu, you will be able to publish your content in a beautiful, realistic flipbook format, with a page-turning effect.
Publuu's flipbook example
View more online flipbook examples
Publuu is a platform for publishing content – and one of the best content tools for publishers and driving customer engagement out there. Thanks to Publuu's presentation of your eBooks, you can easily share your content using innovative flipbooks and post them online. You can create content, sell your flipbooks as eBooks or digital magazines, publish them on your website, in your email newsletter, or link to them from social media – Publuu is one of the most versatile content marketing tools.
With a realistic page-turning effect, your PDF will provide customers with a completely immersive eBook experience, that will be standing out from a sea of regular PDFs. Your digital information won't seem out of place on your website or unrelated to your brand if you use an interactive flipbook to display it – Publuu can allow you to personalize the background to match the content to your brand.
What's more, Publuu's content integrates perfectly with purchases. You can use the innovative hotspot technology to plan an interactive product catalog. Anyone browsing the catalog can immediately go to the store and add the product to their cart – thanks to engaging content in the product description.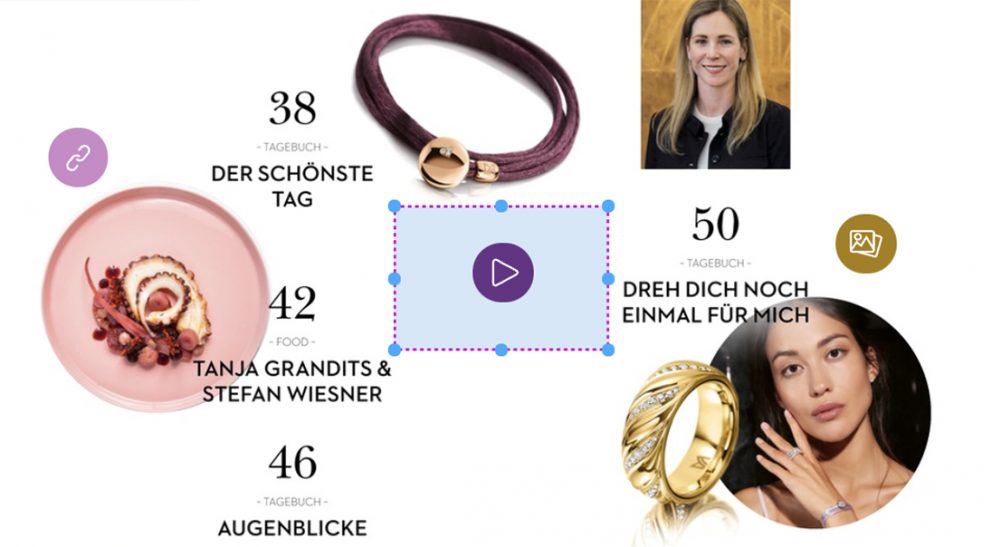 Rich analytics features also allow you to see what content is being most read, by whom, and at what times. You can even see which pages of your interactive PDF are the most popular. Publuu's suite of analytics tools was created to help you get the most out of your digital marketing content. With flipbooks from Publuu, you will increase your brand recognition and spread the word about your services and products – it simply is a must-have tool for everyone!
Pick your best project management tool for content marketers


Airtable
Airtable is a fantastic project management tool. It allows you to create dedicated apps and assign tags to various tasks. It's great when you want to assign writers to specific jobs, manage your blog articles, or track marketing campaigns. It allows you to adjust the interface to the needs of your content marketing department and is a fantastic, versatile tool for working in groups.
Basecamp
This online project management software Basecamp makes it simple to organize people, assign new tasks to them, and track the progress of your team members. Like many other marketing tools on this list, it's invaluable for content marketing purposes. It can organize your workflow, store documents, and mark progress with your tasks.
Trello
Trello is one of the most popular tools for project management used by content marketers. This app allows you to keep track of all of your projects in one location, and it's flexible enough to expand with your requirements as they change. This app works based on the kanban system, treating each task as an object. It integrates well with other tools, like Slack or Google Analytics.
Slack
Slack is a great tool for collaboration and communication. It's essentially an online chat where you can collaborate with other people and workers from all over the world – using multiple channels to help you manage your marketing strategy. It integrates well with apps like Google Docs or Dropbox, as well as other content marketing tools on our list!
Content management tools for your company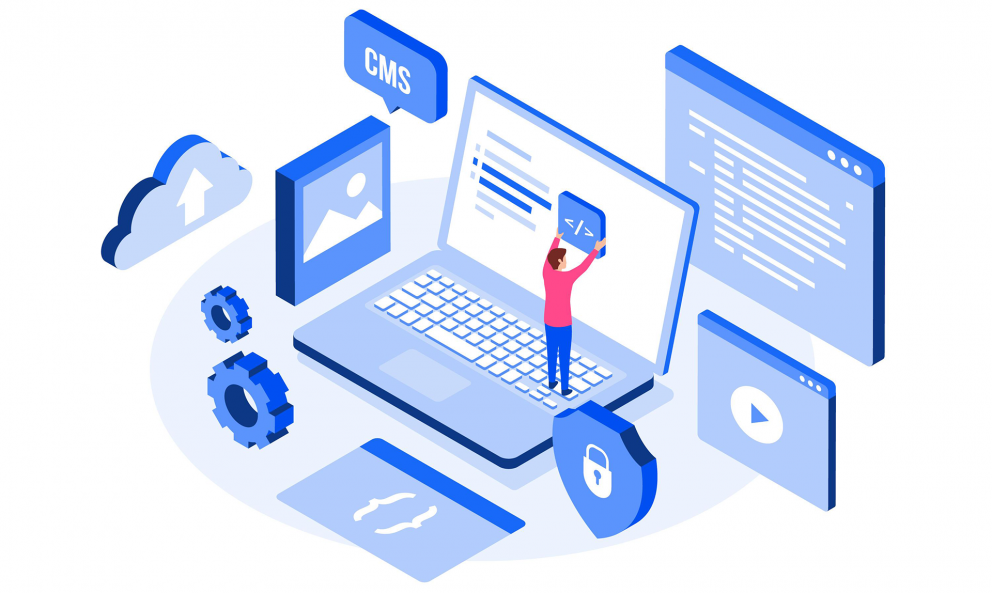 Hubspot
Hubspot is a comprehensive suite of assorted content marketing tools – but many people use it as a CMS. It allows you to centralize your content around the hub, thanks to easy access to a variety of content marketing tools. It provides you with resources that help you create content, optimize it, and distribute it to your target customers. It also comes with a package of analytics tools that help you analyze your marketing strategy and improve your inbound marketing. Thanks to its analytics you can easily optimize content and improve your SEO.
WordPress
WordPress is a content management system that powers around 75% of the World Wide Web – from beautiful landing pages to personal blogs. Pages of text you're reading every day were probably created using this website-building engine. While many people see it only as a platform, there are many WordPress plugin solutions that will help you improve your marketing strategies and boost your content marketing or even content analytics. You can host your site and customize it using free tools available online. Since WordPress is Open Source, it's one of the best free content marketing tools available to any company.
Shopify
Shopify is these days a de facto standard for e-commerce. If you need a content marketing tool for your online store, Shopify offers not just a CMS management package, but a comprehensive set of great content optimization tools. Thanks to Shopify you can design and create great landing pages and products sites, integrate the store with various plugins or marketing newsletters.
SEO tools for your content marketing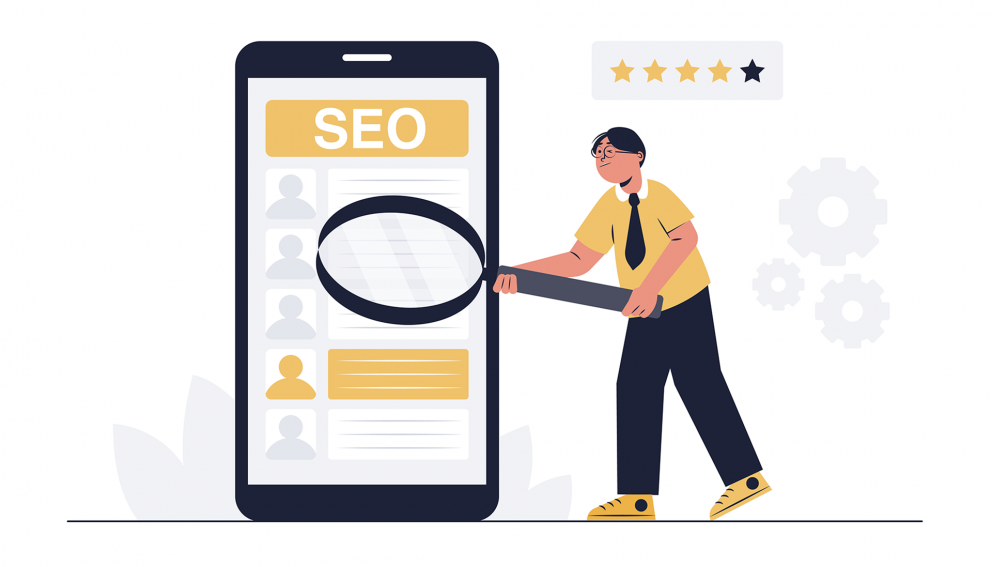 Ahrefs
Ahrefs is one of the most popular analysis and keyword research tools. This tool is mostly used to analyze backlinks linking to a chosen website and how the web pages are linked together. This means that this content marketing tool helps you with your competitor research – you can learn how the other companies position themselves on the Internet. It also helps you in planning inbound marketing or tracking site metrics. In fact, Ahrefs is a complete package for your content marketing tools – it rates your page quality, shows the structure of your link background and content. If you understand how Google Analytics works, you'll easily master the Ahrefs tool package!
Google Keyword Tool
Keyword research becomes a breeze with this Google-backed content marketing tool. It can generate keywords based on the selected topic, website, or relevant words. You can base your search engine optimization on these content ideas generated by the free tools from Google – Keyword Tool that is usually used in connection with tools like Google Search Console or Google Analytics.
Semrush
Semrush is also a robust package of assorted content marketing tools – which can help you in keyword research and analyzing website traffic and inbound marketing on your company site or store. It can help you plan your SEO strategy, research important topics, and test your content. It can generate a brief that will help you create quality content – and once you complete your draft, you can audit it instantly. Semrush is integrated with Google Analytics and Google Search Console, so it relies on organic search data when improving your content.
Keyworddit
Keyworddit is a powerful keyword research tool. It analyses Reddit, a popular internet forum, to gather the most popular keywords used by the Redditors. This means your content marketing team can gain keywords people are actually discussing online, and use them to develop better content strategies. Thanks to SEO tools like this, you can get on-topic ideas and build your content marketing strategy around them.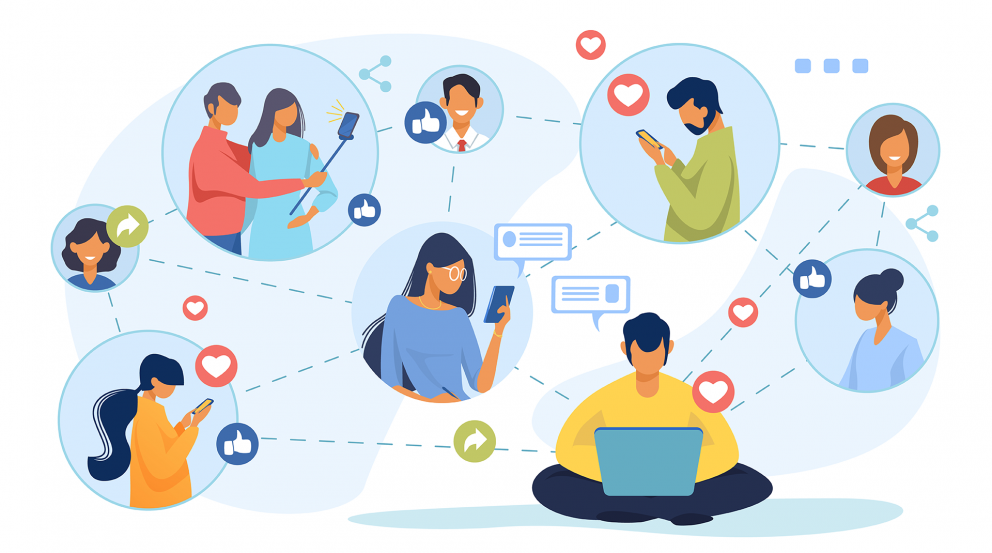 Hootsuite
This social media tool package lets you easily schedule posts across multiple social networks (like Facebook and Twitter). With Hootsuite, you can also easily keep track of customer conversations, break down social media content and analyze the data from social media analytics. For many content marketing specialists, Hootsuite is primarily the tool that helps you publish your content during the most effective times of day and night.
Influitive
Influitive is a suite of social media marketing tools that empowers organizations to build relationships with their customers. If your content strategy relies on cooperation with bloggers or Instagrammers, Influitive is a fantastic tool for you! Thanks to a set of gamified tasks, people who share your content are rewarded with achievements, that you can reward with real-life benefits. Your partners can complete challenges to create reviews and referrals on social media. It turns to be a fan of your brand into a game where you can win!
Buzz Sumo
Buzzsumo is one of the more popular content marketing tools worldwide. It absorbs data from sites like Facebook, Reddit, Twitter, and Pinterest to provide you with analytics of selected keywords. It's the world's largest collection of social media data, indexing billions of articles every day. If you know how to use Google Analytics, you'll know how to use this tool.
Stock images and resources for digital marketing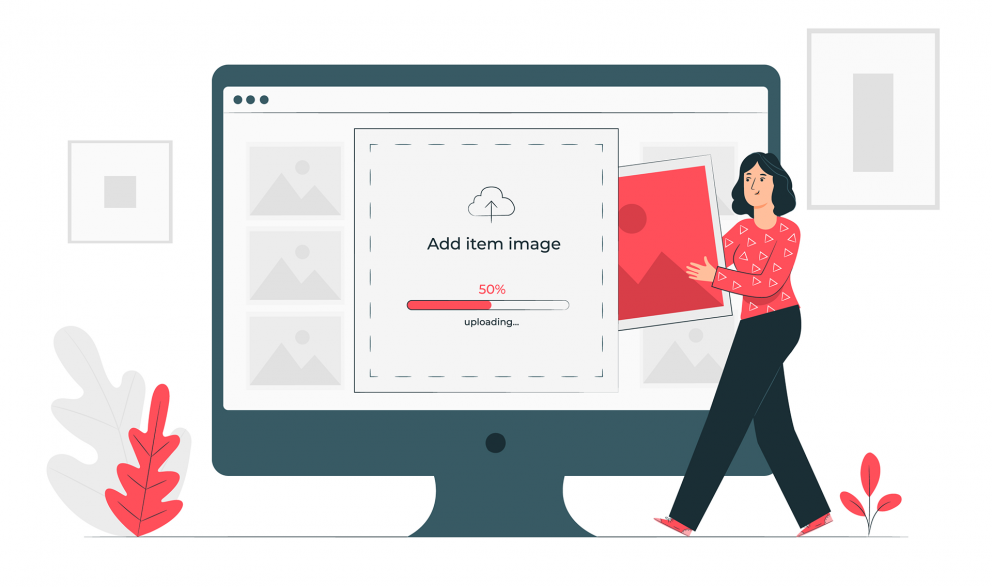 Pexels
Content marketers need beautiful images to illustrate their products or articles – Pexels is a gallery of free pictures and photos you can use to illustrate your content. Marketing tools like this often require a subscription or an account: Pexels is completely free! Other free stock photo sites to consider include Unsplash and Pixabay. The latter also provides royalty-free music, which is useful if your content marketing strategy includes video.
Freepik
Why do we recommend Freepik over other stock sites, like Shutterstock and Adobe Stock? Well, as the name implies, it offers a lot of free images, and content marketing specialists from smaller companies could use them, provided that they credit the author. Freepik's main strengths are the inbuilt image editor, rich library of vector art and decorative elements, as well as affordable price.
Canva
Canva is a great alternative for small startup content marketers. It offers a library of stock images and effects and is a great graphic designer tool available on any modern browser. This is the favorite tool of many small business content marketers for creating infographics, PDFs, or simple designs. Many decide that it's worth spending money on the premium plan, but the free version is entirely usable as well!
Top content marketing tools – a summary
This list of digital marketing tools is by no means complete – professional content marketers use much more different, useful tools to create engaging content. However, even our favorite tools won't replace creativity, passion, and a well-thought-out content strategy.
To create good content, you need more than just software, you need some experience and a good team of content marketers. We hope that you'll find such an expert or become one! In the meantime, recommend these tools to your fellow coworkers and enjoy learning how to use them!
You may be also interested in:

Complete Guide to Digital Marketing
What is Content Marketing?
Marketing Materials For Your Business