MENU
Chapbook – a Complete Guide on How to Make & Publish It
If you're a creative writer, especially a poet, or just interested in writing poetry, you might want to know how to make a chapbook. A chapbook is a small booklet of poetry or other short subjects, but there's more to that topic.
Creating a chapbook can help you grow your readership, promote yourself, and develop your creativity. Using a book maker can simplify the process of turning your poetic expressions into a beautifully formatted ebook online.
In this guide, we'll explain what exactly a chapbook is, why poets or emerging writers might want to publish one, and how you can start your adventure with self-publishing poetry and sharing it online. So let's get ready!
What is a chapbook?
These small booklets are short collections of literary works, typically poetry. Chapbooks are sometimes referred to as "pamphlets" in British English, but sometimes they might have a thick, cardboard cover. A typical poetry chapbook has about 20 – 50 pages and is often in pocket-size format.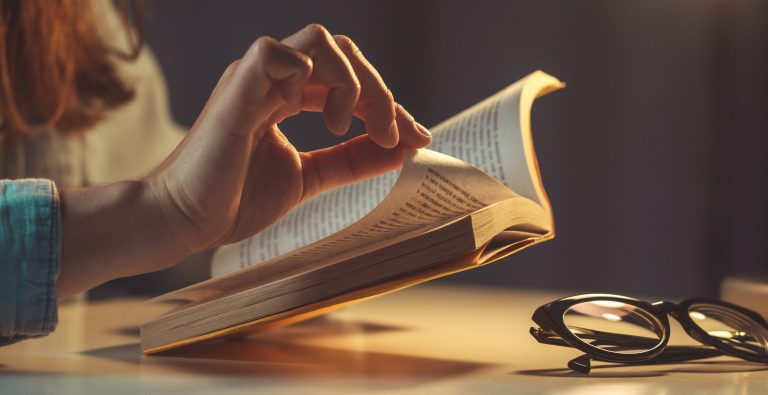 Chapbook format
Since poems can vary a lot in length, there is no single established format for a poetry chapbook. There could be a poem on every page, interlaced with illustrations, a couple of longer works, or a book could even consist of a long poem. Chapbooks can also collect short stories, flash fiction (short forms with a word limit), fairytales, or even religious tracts, but we will focus on poetry.
Chapbooks are typically bound with staples and have a soft, cardboard cover. You can make them yourself; typically they count about 40 pages, which is 10 pieces of A4 paper folded in half.
Many poets treat this book form as their "writing portfolio" of poetry. They can present it to literary magazines, give it away on open mic nights, or show their poems to publishing houses.
How to make a chapbook?
Creating a chapbook isn't hard, whether you write in Punjabi, Swedish, or English. Word, Libre Writer, or Adobe InDesign have everything you need for creating and publishing a small booklet of poetry. Just design your chapbook, write poems on every page, place illustrations, and you're ready to go.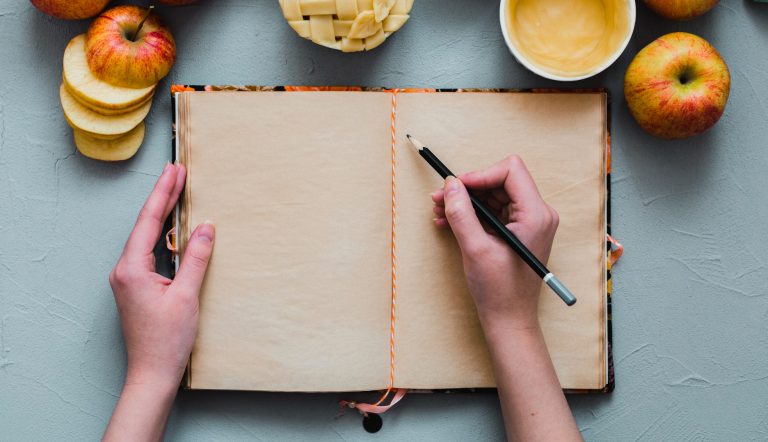 However, keep the formatting in mind when printing your booklet on your home printer. For a forty-page booklet, the first page to be printed contains pages 40, 1, — and 39 and 2 on the opposite sides, for example. Many printing apps can already help you print these pages in the correct order – choose "Booklet formatting." Or you can export your chapbooks to PDF format and bypass paper entirely, by publishing them on Publuu.
Remember that your chapbook also needs a cover. If you decide to print your own self-published chapbook at home, use some thicker cardboard to ensure that the entire booklet does not fall apart. Use a great, imaginative photo that reflects the story you're trying to tell with your booklet – for example if you're writing for children, don't put ambiguous, disturbing images there.
How to publish modern chapbooks online with Publuu
Publishing poetry these days is not an easy task; if you decide to self-publish your works, you might waste a lot of time trying to find a printer for your chapbook. Luckily, Publuu is here to help.
If you want to show your poetry, short stories, or fairy tales to your readers, the Internet is your best bet. With Publuu, you can make your chapbook as a PDF and then turn it into a beautiful ebook with a cool page-flipping effect.
Publuu's chapbook example
View more online chapbook examples
You can embed it on your website, to give young readers of poetry a feeling of interacting with a real life book of poems. But Publuu can do more than just publish poetry online!
For that poetry slam feeling, you can add background music or customize the background of your ebook online, so you can get your reader in the mood. Publuu allows you to embed videos and multimedia content into your PDF, offering your poetry new, amazing capabilities. You can even create a small book of poems and add videos of you reading them. You can also add links to your social media — and after all, what is poetry without contact with the readers?
Many writers create chapbooks to promote their fiction and send their portfolio to the publisher. Thanks to Publuu analytics, you will be able to see if your chapbooks are opened and when and who reads them.
Poetry chapbooks origins
Many early printed books were the so-called "broadside ballads," simple books with poetry, penny histories, fortune-telling recipes, or simple readers. In fact, this was how the German tale of "Little Red Riding Hood" arrived in England and America.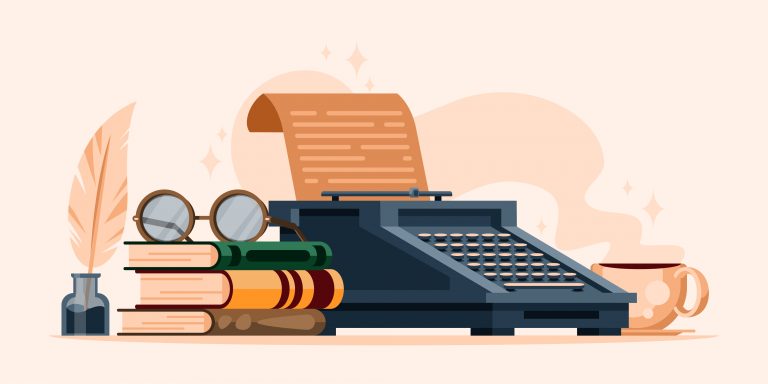 Even in rural England, where few people could read, the owner could ask a traveler to read aloud or sing a ballad. Often they were printed on a single sheet; the other side was blank. For two centuries, this was the predecessor of today's chapbooks.
A chapbook is easy to design at home, so it's not surprising that this was the favorite form of many Beat poets; for instance, Allen Ginsberg's famous poem Howl was published as a chapbook. However, many companies publishing poetry also reach for the chapbook format; you can find chapbooks from Oxford University Press or the British Library.
Poetry chapbook examples
Many famous poets, like Allen Ginsberg, used the chapbook format to create their own poem collections. Ginsberg wasn't the only one: T.S. Eliot published each Quartet as individual pamphlets before collecting them in a single book called The Four Quartets.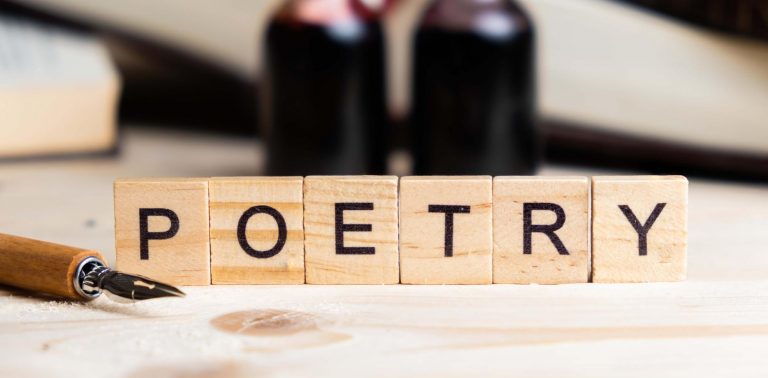 The African American poet Langston Hughes published his controversial poems in a chapbook, and most chapbooks were in fact associated with counterculture and subversive fiction.
5 chapbook publishers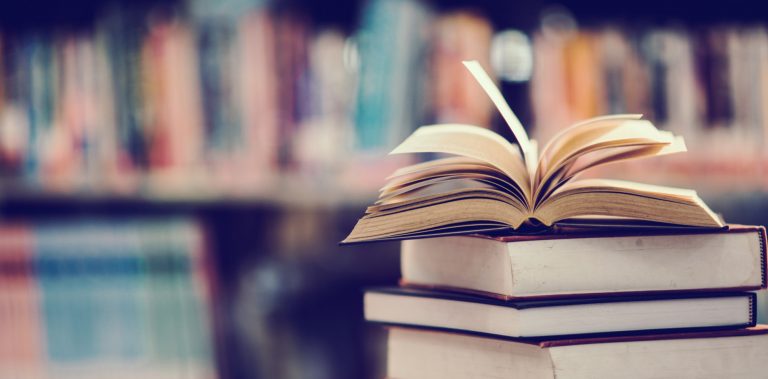 It's fairly easy to create your own chapbook yourself, but working with small presses can help you achieve more professional effects. These are 5 publishing companies that publish chapbooks. Keep in mind that these are independent chapbook publishers, so they have very limited capability to release and sell all the manuscripts they receive.
Cuneiform Press is a small independent publishing press operating in Austin, Texas. However, they do not accept unsolicited manuscripts.

Dancing Girl Press produces chapbooks and visual art books. Depending on the time of the year, they might be open to submissions.

Noemi Press's goal is to promote emerging writers and artists. They sometimes organize competitions for aspiring poets.

Octopus Books produces only four poetry collections per year – but each April they hold a reading period.

Omnidawn often hosts contests for poets and writers – check their website for details. They have a little higher budget to publish poetry and literature.
Summary
Chapbooks are small collections of poems, usually about 40-pages long, containing poetry or other types of creative writing. They can be published independently and sold or given away for free. You can even publish your ebooks online thanks to Publuu.
We hope that this guide on chapbooks helped you to discover the passion for writing poems and designing your own booklets. Be sure to share your emotions and verses with the world using Publuu ebooks!
You may be also interested in:
How to Write a Children's Book in 13 Easy Steps
How to Make a Recipe Book? A Complete Guide
Online Yearbooks – A Quick Guide