MENU
How To Write A Business Proposal?
Writing a quality business proposal is the key to success in every business, as it can increase the chances of getting more clients. However, even if you offer the best possible service, your words and form still matter the most. Luckily you don't have to worry about the last one anymore – once your business proposal is ready, you can easily convert it into a stunning presentation with our proposal builder.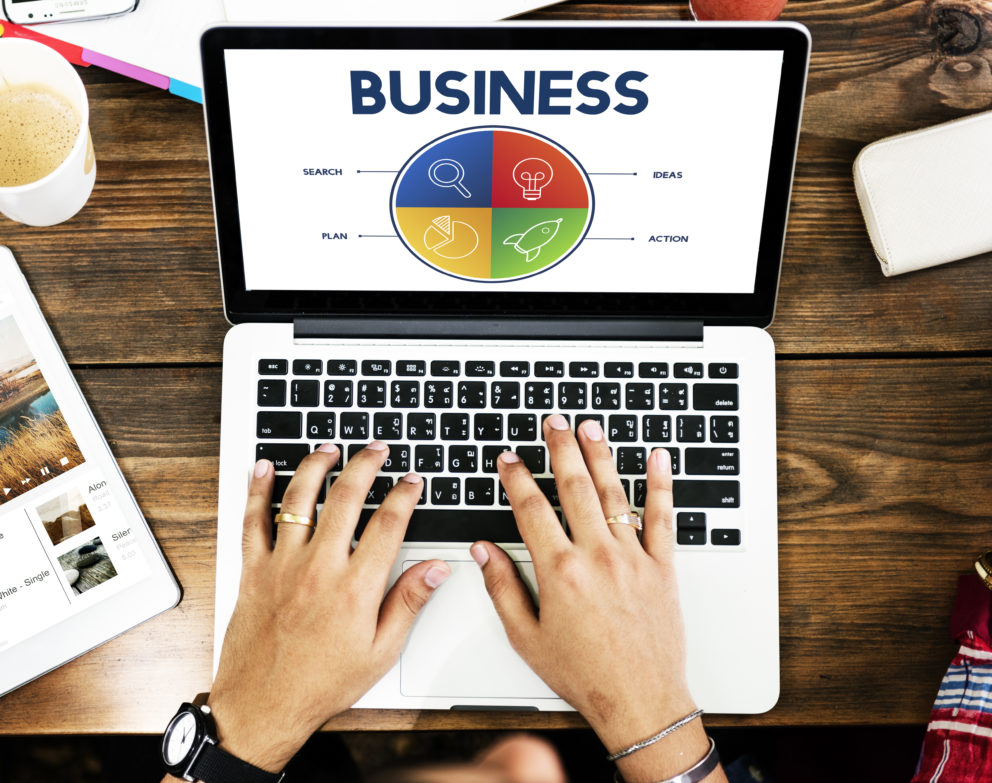 How Do You Start A Business Proposal?
Before writing a business proposal, it's important that you first make an outline of all the important things that you'll be mentioning in the proposal. One of the biggest mistakes you'll ever make is that you simply start without a proper plan or an outline. This way, your chances of missing the main context will increase and your proposal might not deliver you or your prospect the expected results. Moreover, using a call to action in your proposal is another important thing you need to keep in mind. This way, your prospect will easily be able to contact you if he or she is interested in your offer. To make the proposal more effective and attention grabbing, using incorporating a video or including different relevant visuals and data is another great tip that can work wonders for you.
What Is The Format Of A Business Proposal?
Title Page
Your business proposal is supposed to start with a title page just like any proposal. The title page should have your name, the name of your company, the name of the person you are submitting the proposal to and of course, the date of the submission.
Table Of Contents
The second page of your business proposal should be the "table of contents page". This one is specifically important if your proposal is quite long. Moreover, if it's a PDF file that you have to forward, make sure to include links in it to each section so that the other person can easily get to the specific areas of the proposal without any hassle. You can easily do it with Publuu by adding interactive hotspots on any page of your business proposal.
Executive Summary
Write an extraordinary executive summary that introduces your proposal in the best possible way. The summary matters the most because that's what most clients read when they want an overview of your proposal. Write something that sells your business, products or the services that you offer.
Problem Statement Or Issue At Hand
After the executive summary, talk about the problem that the client is facing or think of the problem they are going through. You have to present your service or product to your client in a way that looks like the solution to their problem. Just first try and understand why they want the service or product that they are looking for. Here, you have to build a strong case in order to draw your client's attention towards your proposal.
Propose A Solution
Once you mention the problem statement and show your client that you do understand the trouble they're going through, that's when you propose to them a solution. The solution of course is your product or service. You just have to make them believe that your service or product is what can get them out of that particular problem without any hassle.
Include Pricing Options
Pricing is the point where things can become a little tricky for you as of course you don't want to over or under price your product. So this part clearly requires most of the research. If you like you can even present your prospect with different pricing options that can easily fit their budget.
Terms And Conditions
The next part of your proposal will be the one with all the terms and conditions. If your prospect is reading this page, then this clearly means that he or she is interested in your business proposal. So you have to be clear about the terms and conditions without sounding too authoritative. Also, make sure to clear the terms and conditions with your own legal team before you forward them to the prospect and include them in your proposal.
How To Create a Professional-Looking Business Proposal With Publuu.com?
Using Publuu.com is going to be your best decision ever as it can help you make your proposal look as professional as it should be. One of the best things about using Publuu is that it's quite easy and your chances of getting your proposal accepted increase just because it looks really professional and even has a flip effect that can really impress your prospects. You can check some examples here.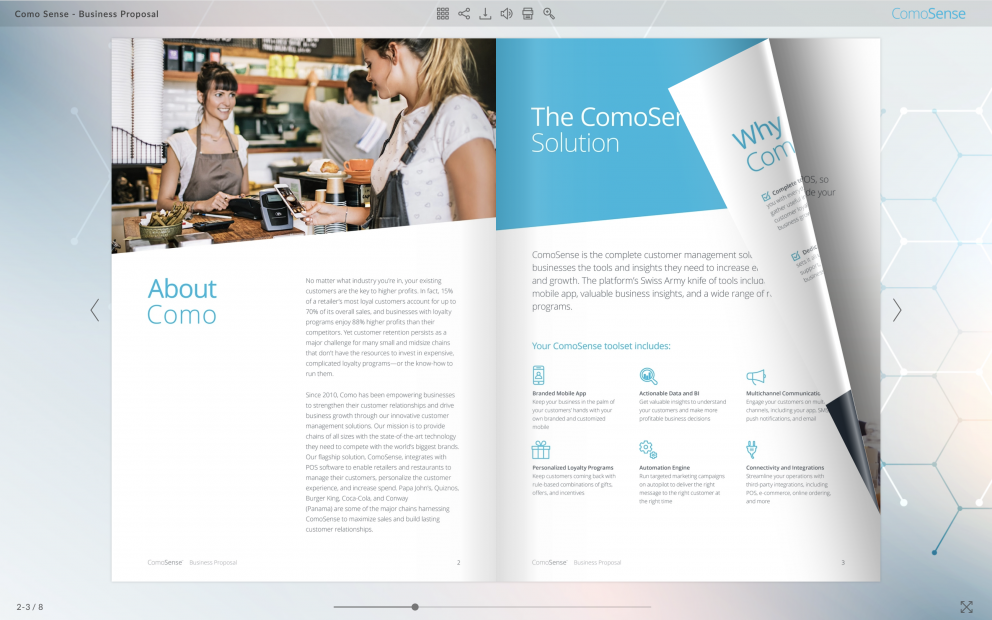 The four step procedure to use Publuu for a professional business proposal is:

Sign In And Convert
All you have to do here is to just sign in and create your Publuu account and then upload your business proposal's PDF file. When you click on "convert", the software will instantly convert that file into a professional looking business proposal.

Add Hotspots And Customize
Customize your proposal. You can add your logo, title or change the color of its background. Add some animated hotspots with extra photos, links or videos, to make it more engaging and stand out from your competitors.

Share You Proposal
Using a direct link, you can share your business proposal with as many clients as you want. It's just a one click process and it can save you quite a lot of time too.

Track Performance
One of the best things about using Publuu is that you can easily track your proposal, check if someone has opened it and check if someone hasn't opened it. Moreover, you can check how much time a client has spent on each page of your proposal and what are their views on it.
Overall Verdict
For your business proposal to be a success, we'd suggest you use Publuu.com right away. It's one of the best sites where you can easily convert your proposal into a professional and impressive proposal that can easily get you the attention of your prospects.
You may be also interested in What is a Business Proposal? A Simple Guide for Your Business