MENU
A Short Guide to Ebook Design Basics!
Is this your first eBook project? If so, you'll need some marketing know-how to get the potential audiences to buy it and read it. A reliable online book maker can be the first step in ensuring the quality and design of your content. In today's digital world, eBooks are increasingly being used as a content marketing tool; for example, they can be used to share business ideas with your reader base. If you want to make an eBook, you'll need to pay attention to the graphic design rules. The key to attracting potential readers is a well-designed, professional-looking eBook.
In traditional bookstores, many customers make their decisions based on the traditional book's cover, even though the old saying says not to do so. Attractive ebook design, beautiful illustrations, and well-chosen fonts can all influence the potential reader. Your content's credibility and trustworthiness are conveyed through its layout. In this article, you'll find some helpful hints on how to create a good-looking e-book.
Start with an ebook cover
Customers look at the cover of pdf ebooks when they browse them on sites like Amazon. Your ebook cover should also draw the reader's attention with illustrations, color, and a clear title. Many free ebook templates use sample cover design elements you can build on.
The illustration should depict the book's content in a way that piques the reader's interest. A cookbook has food, an economics guide has money on the cover… but make sure to surprise, amuse, and capture the reader's attention. If you have the option to use a custom picture or your own images, take advantage of it!
Fonts on the covers
Typography is another important consideration in cover design. First and foremost, select an easy-to-read font – imagine if your client reads the title alone! This makes a terrible first impression. Any graphic designer knows how to match fonts – but in general, the rule is: sans serif font styles are less formal; serif fonts are more official.
This does not, however, imply that you must stick to standard print fonts. You can add different effects, such as 3D or shadows, to make it look more consistent. Include the author's name and any additional text on the cover, but don't go overboard with the subtitles. They should both use a legible font, but not the same one.
Publishing the book with Publuu
You can self-publish your ebook online if you choose the flipbook format provided by Publuu. Flipbook is a great, innovative eBook format that resembles a real book with the effect of flipped pages, like in traditional books. In addition to your fantastic ebook design, you can make your great eBook stand out from the sea of others thanks to the beautiful design and customization options provided by Publuu.
Publuu's ebook example
View more online flipbook examples
To browse eBooks enhanced by Publuu, you only need a web browser — no other application or special software. You can easily present your eye-catching cover to others on your Facebook posts, other social media, or on your website.
Simply by uploading your file to Publuu, you can easily convert your PDF files into fantastic ebook. You don't have to be a professional design master to impress your potential customers with a beautiful experience of smooth page turning and interactive features not available in the printed version. In addition to beautiful design, Publuu allows you to create links or upload galleries and videos for your eBook.
Many site owners offer eBooks as an incentive to subscribe. With Publuu's lead collection feature, you can easily ask users for their information, generate leads, and build a mailing list. And robust analytics will let you know who has opened your PDF or how long they've been reading it.
The body of text
Maintain as much clarity as possible in the page layout.
It is critical to think about how your customers will read and use your eBook. Consider whether it will be read like a novel – in one breath, from beginning to end; or like a step-by-step guide – certain sections will need to be revisited repeatedly, or maybe even like a magazine – certain pages will be skimmed over by certain groups.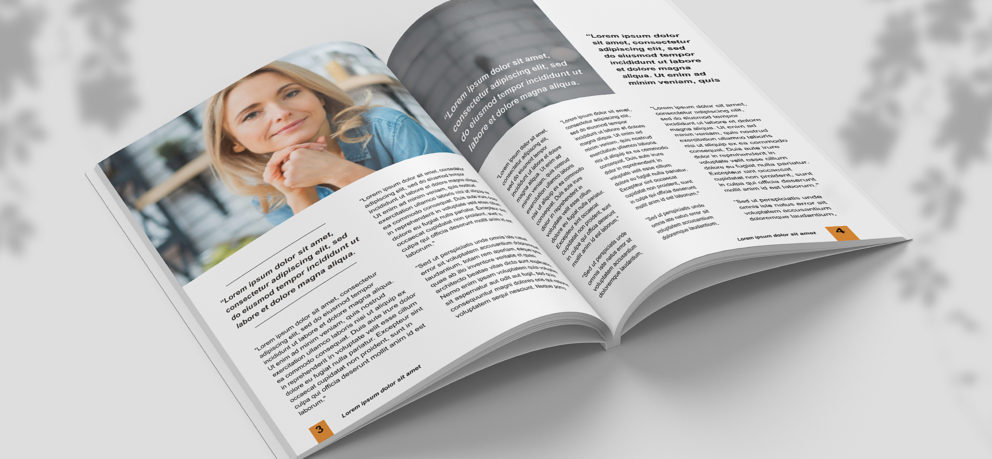 Source: Freepik
This is a critical part of the design because it allows you to organize your material, ensure that it contains all of the key information, and ensure that it does not bore the reader. The layout of the key elements will determine the composition of your eBook.
Layout and style
Choose a bright color palette and large text if you want to present your eBook on Publuu – many people access e-books on mobile devices, so don't make it difficult for them. A well-thought-out layout allows you to include visual elements that highlight or draw attention to a specific topic. Use frames, brand colors, bullet points, and icons to draw attention to the most important information.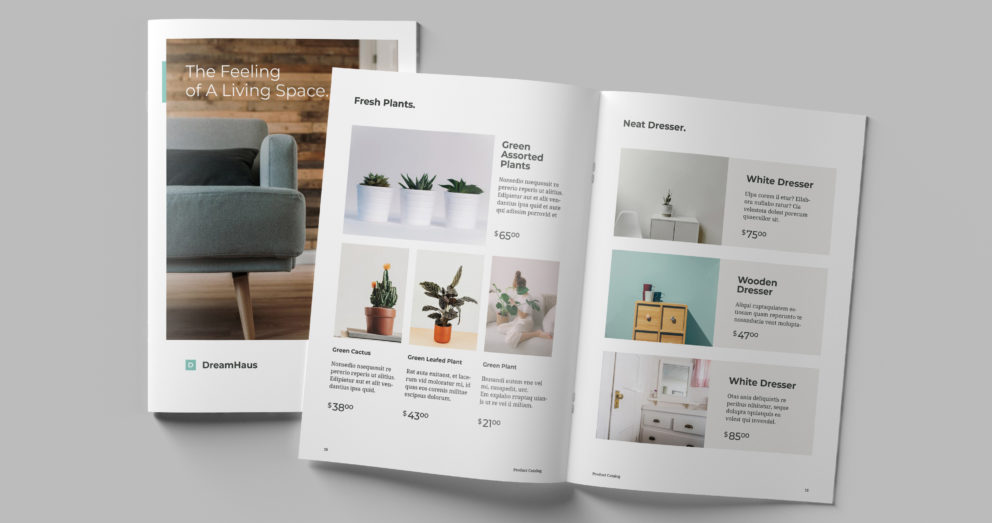 Consider whether your E-book should be horizontal or vertical. Many traditional books and magazines are vertically-formatted. However, reading texts horizontally from a tablet or computer screen is often more comfortable, especially if they contain a lot of graphics. When you create an ebook to be read specifically online, it's worth picking an ebook template that will reflect this.
When selecting a font, keep the typeface simple and readable in mind. Ornamental fonts should only be used as decorative elements, like page numbers. If you use a serif font for the body of the text, the titles should be sans-serif – or vice versa.
Choosing the correct ebook templates
Many publishing tools, like Microsoft Word or Publisher, or Adobe Creative Cloud, also offer many ebook templates you can use to design your own ebooks. If you're new to book layout, this is a great option if you want to create an eBook.

Most of the templates in these galleries are easy to customize. You can add your brand logo, add your own photos to the cover, use your company icons to illustrate them – and your PDF or EPUB will be ready in no time. To use an eBook template, you do not have to buy an expensive program – many are compatible with free software like Libre Writer or online apps like Canva. They require just the right amount of work to make them your own.
Choose your company's color palette
When designing eBooks, it is crucial to use the right color combinations. As long as the color scheme matches the content, an appealing color palette can make sections of any e-book stand out. It's important to think about your color scheme.
Only a few colors are needed to ensure beautiful, eye-catching designs. Additional colors can make any design appear cluttered. Your e-book should be designed with the same color scheme as your brand. This ensures consistency across all of your brand materials.
For example, if you're releasing games aimed at teenagers, a vibrant color palette may overwhelm the e-book, but using a few bright colors as accents will create a great effect. Add screenshots of your games rather than use more vivid colors.
The color of text
To make your eBook as readable as possible, the text color should contrast strongly with the background color. Images should not be placed beneath the text; the light background is more than enough. The text must be readable even from a greater distance. Black letters on a white background look great. Headings can be in a contrasting color.
Colors can also be used to draw attention to specific parts of the e-book, such as page numbers, quotes, headlines, and calls to action. Such distinctions are certain to pique the reader's interest.
Ebook design elements – a summary
An eBook, like any long form content, requires some know-how on content marketing and design to create. If you want to create an ebook of your own, it's not hard, especially if you have an ebook template or two you can use.
Remember to follow simple rules, like using a clear color scheme, not overwhelming the reader, and using matched fonts in your EPUB or PDF. The most important thing when writing an eBook is always the work you put into it… and you can share the result of this work using Publuu.
You may be also interested in:
The Best Tools for Ebook Creators
How To Convert PDF To Ebook?
Digital publishing trends to look out for in 2022