MENU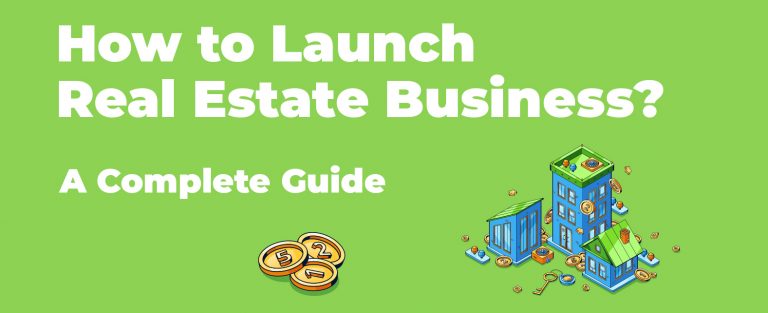 Real estate seems like a great investment – the very word "property" indicates that you only need to own something to make money. And if you launch real estate companies or brands, you can easily make money from real estate without owning any land or house, working as a broker, sales-person, house flipper, or agent.
A real estate company is a company that works in the property business. It can buy, sell, manage, and invest in buildings, residential and business premises, and undeveloped land. Some agencies handle everything, while others specialize in buying and selling houses. Others still broker real estate, advising clients on real estate investments and helping them through the buying process.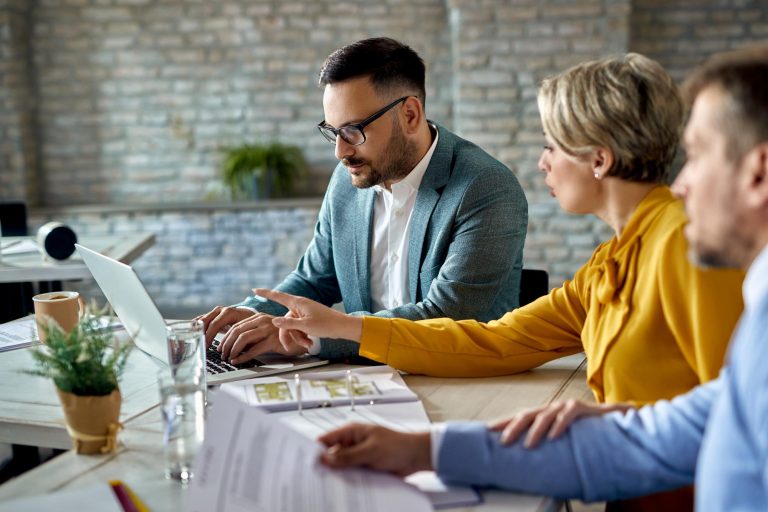 However, it's not as simple as renting out an office and putting up signs, because starting a real estate business takes a lot of work. Depending on your country or U.S. state, you'll need the proper certifications and licenses, which can take some time to obtain. That's why it's no surprise that three out of four real estate businesses fail within the first five years.
You also need to take care of advertising and marketing: without ads, real estate flyers online and offline, or interactive brochures your agency won't generate leads and gain a reputation in the local area.
In this article, you will find tips on how to build your own real estate business, find clients, learn more about the real estate market, and how to invest in your company.

Is the real estate business profitable?
You may be asking yourself: is the real estate business profitable? The answer is yes. Real estate is a great industry to work in because people will always need houses and places to work. No matter what, agents will always be useful. If you have the necessary skills, experience, and knowledge of how to run a successful business, you can try your hand at it. Working as a real estate agent requires excellent interpersonal skills, knack for sales, lots of hard work and market knowledge. With market knowledge also comes the knowledge on how to advertise yoursels as a real estate agent. Physical flyers or brochures are still used today, but if you really want to stand out from the crowd you should definitely try to create real estate flyer with online flyer maker. With such easy-to-access flyers as the one below, your customers will be within your reach.

Publuu's real estate flyer example
View more real estate flyer examples

Real estate agents receive a commission, usually as a percentage of the sale price of the house – which can be a very good amount. The exact distribution of this commission depends on how the agency operates: companies that mediate between seller and buyer keep the commission. However, in many countries, there are also separate companies that buy properties and separate companies that resell them – in which case they share the commission.
This means that a real estate agent's salary depends on the market in which he works. If you sell a house worth $1 million and work on it for two months, this means that a 5% commission will provide you with $25,000 a month – and you can work on multiple houses at once. Of course, houses are only that expensive in some places in the United States – but the cost of living is sometimes much less. Remember, too, that you incur expenses in addition to commissions.


Real estate business model examples
Most people, when they say "real estate business," mean agencies that buy and sell real estate. But a career as an agent is not your only option if you want to launch real estate companies or businesses.
The house flipping model is becoming increasingly popular, especially since it doesn't require deep market knowledge. Such a business model involves buying dilapidated properties, repairing and upgrading them to create that dream home for your customer, and then reselling them at a profit. While house flipping doesn't provide a steady cash flow, it can provide significant one-time profits, especially if you are familiar with construction and repairs yourself, or have a good relationship with a reliable renovation team.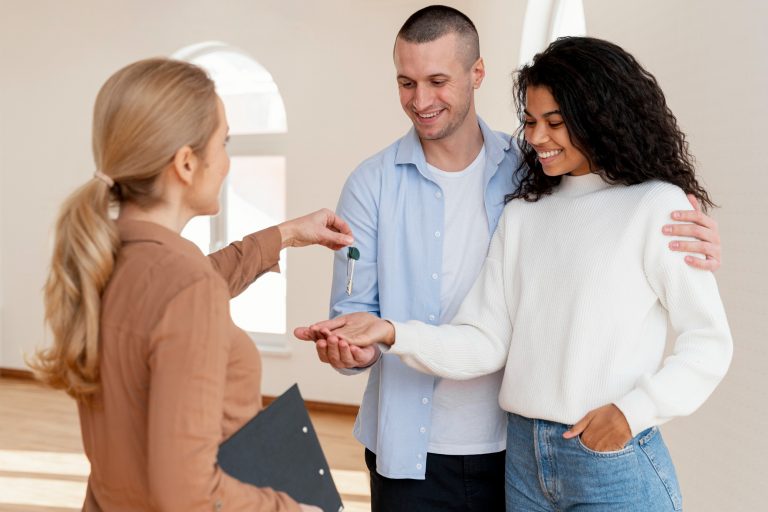 You don't have to own property to make money from real estate. Instead of a resale commission, you can also manage the property on someone else's behalf – taking care of maintenance and repairs, as well as collecting rent and maintaining a good relationship with tenants. While many property owners hire superintendents, they might as well outsource this to an outside company with experience in customer service. It's also a good option if you want to work with companies that have taken over properties but don't specialize in owning them themselves – such as banks that have taken over the property.
Real estate syndicators raise money from many investors to buy large commercial properties. In this way, they can create office spaces or industrial parks. They can mediate between sophisticated investors and large organizations like banks. This is a very profitable job, but it requires experience, marketing know-how, and a close-knit team.

What are the steps to launch real estate companies?

Make a financial plan
The real estate industry is expensive. People invest their life savings into their ideal homes. If you want to trade in real estate, you must have a lot of money, perhaps several times the typical cost of real estate in your area. However, if you want to focus on selling or being the middleman, you should have some financial security but you don't have to worry about the costs of properties.

Get a real estate license
First and foremost, you will need an agent's license. Every state in the U.S. or even a city in other countries has its own rules and regulations, so check them out. We have included many guides of this type in our blog.
Often, you'll need to take a course that addresses the relevant regulations—in the United States, both state and federal. Then you must pass the state real estate licensing exam. After passing the exam, you must apply for a license with your state real estate commission. If there are filing fees, you must include them. You must also have no criminal record, as a rule.
Agents mostly work for a real estate broker. Can you work exclusively for yourself? Yes, but you will need a real estate broker's license – and that also costs money.

Take care of marketing and prepare a Publuu flyer
To ensure that your agency stands out from others, you must take care of your visual identity. Good advertising and marketing must show off your company's best and most important qualities.
You can succesfully launch real estate marketing campaign with digital real estate flyer maker. With this intuitive tool, you can create beautiful and elegant flyers that are easy to share online and convert your real estate flyers into pleasently looking online flipbooks. You will showcase your real estate offerings thanks to the right advertising. A well-designed advertising flyer can present one house or apartment, and it is easy to customize it to present the details as shown in the example below:

Publuu's real estate flyer example



View more real estate flyer examples

MAKE YOUR OWN
Your brand was strong and memorable enough for people to remember your properties. With a good brochure, your real estate company will be visible – and our brochures are indexed by Google, so you'll be visible online.
By publishing your real estate leaflets in our specially designed servers, you will gain security and visibility by sharing them on social media. Share them in emails and on your website to reach as many people as possible who are looking for their dream homes.

Make deals
Most of your post-establishment work involves attracting and nurturing potential clients. You need to reach them, whether through flyers or directly, to convince them to buy and persuade them to make a deal. So, you need to work with marketing companies, banks providing loans, insurance companies, and even schools or doctors in the area. Making a deal and signing a contract generates profit for you and your employees.

How much does it cost to start a real estate business?
It's hard to say how much money you need to start a real estate business.
You'll need to cover the cost of setting up the business, perhaps renting out an office and buying equipment like a laptop, website, and office supplies.
In addition to that, it's also worth having prepared some money for marketing – like digital real estate flyer creator, online advertising, or posts on Zillow.
It's worth having some collateral – if you're starting out, it's worth having for example 10% of the cost of a typical house, but it's not necessary, especially if you work for a real estate broker.

How to start real estate business with no money?
A common misconception is that starting a real estate business requires a lot of money. However, this is not the case. We advise that you have financial security, but to start a real estate business, you can get financing from other sources. You can start from scratch because, in the real estate business, the most important thing is to have the right attitude and education.
There is always the possibility of obtaining financing. It is possible to get a business loan to finance your real estate venture. You can form a partnership with another investor, friend, or family member who is willing and able to finance your initial transactions. Many investors use other people's money by managing funds.

Final thoughts
Now you already know that starting a real estate business requires intensive training, a lot of effort and time. You often have to work de facto seven days a week, as some clients will want immediate answers to their questions. However, high earnings, the chance to help people, and cooperation can make your real estate business flourish.


You may be also interested in:
15 Most Impressive Real Estate Flyer Templates
Real Estate Leads- How To Generate Them?
Real Estate Social Media Posts- The Best Ideas & Examples