MENU
15 Most Impressive Real Estate Flyer Templates

Despite the dominance of digital and mobile technologies in the marketing industry, real estate flyers are still useful for promoting your real estate agency. With a flyer maker, you can turn your flyers into a real lead-generation machine thanks to good design, interesting real estate flyer templates, out-of-the-box thinking, and effective online publishing.
Many real estate flyers are now commonplace marketing tools. They display a sample property or two, and provide their price and address, a few photos, and contact information for the real estate agent. This type of design can provide basic information to potential buyers, but real estate flyers can be used in a variety of other ways.
Below, we'll give you some tips on you how to make great real estate marketing flyers and provide a list of real estate flyer templates you can use to create memorable original brochures.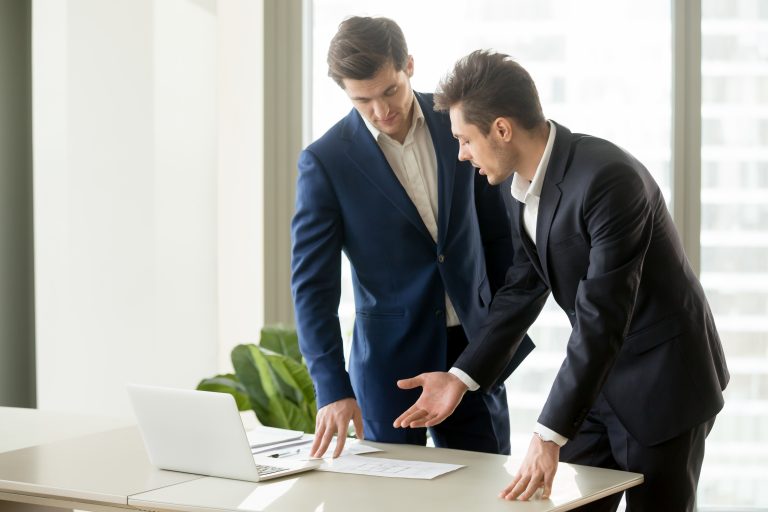 Best real estate flyer templates
The best real estate flyers must pique the reader's interest. Don't overload potential clients with information; instead, pique their interest and include a call to action on your real estate flyer. Prices should not be included in your brochure; that is not the purpose of a marketing flyer. Instead, include a call to action on the flyer, such as "Contact us for detailed price and property information." You will obtain more leads this way since you will already have contact with the customer. When you use real estate flyer maker to publish your flyer online, you will be able to ask the reader for an email or phone number within your flyer itself! Have a look at the example od such a lead form below, that was made with Publuu.


When creating your own brochures and selecting a real estate flyer template, keep in mind that the house presented in your brochure is unlikely to interest a potential customer. It may be too expensive, in an inconvenient location, or too small, so the real estate flyer should not sell a specific house. Instead, it should pique the reader's interest and compel them to contact your real estate agency. Inform them that you have additional properties available – this can always be included in your call to action. Remember, simply providing your agency's URL isn't enough; encourage them to actively contact you so you can maintain the relationship.
Don't limit yourself to just houses. Hold events, organize meetings, or support the local community. Open houses are a great way to meet new property hunters and introduce new property listing to the community. Your real estate flyer can promote not only homes, but also events, people, or important dates – anything that will help you convey your message and attract new buyers. You can read more about our recommended marketing strategies here.
Remember that photos are as important as text. Good images let your real estate flyers tell a story. Complete your chosen real estate flyer template using high-quality photos taken by a professional photographer. Keep in mind that the flyer template should complement the photo and the atmosphere of your real estate agency or properties sold. Colors that are very vivid may appeal to families with children, but they are not appropriate for professional real estate or properties.
Publish a flyer online. Today's buyers are quite sophisticated, and most will search for their future homes online – so put your real estate flyer where they can find it! Don't simply upload a JPEG file or other graphic version of your flyer, as search engines like Google, Yahoo and Bing won't be able to read the text and index it. Instead, use Publuu to create your flyer. You can even put a QR code on your paper flyer that redirects to other flyers and brochures you have saved on Publuu.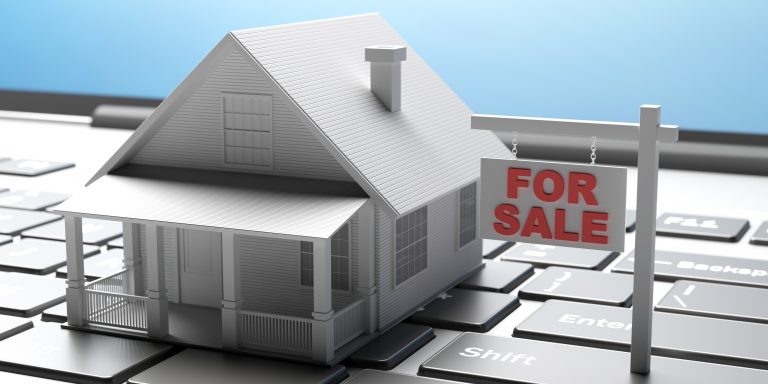 Make your own real estate flyer with Publuu
Publuu converts PDF real estate flyers into online brochures. They are saved in a beautiful flipbook format, with a realistic page-turning effect that is sure to draw the attention of potential buyers. Your real estate marketing flyer will stand out from the crowd!
Publuu online brochures are simple to share online and it's easy to publish them on your website or in your real estate newsletter. It's also a great way to display data on your real estate website or blog, or on the social media profiles of your real estate agents.
You can add details after importing PDF files into our online application. Publuu allows you to customize the brochure with details like backgrounds and hyperlinks – with a single click, you can contact the real estate agent from the brochure. You can also use the built-in analytics system to track the number of views and shares on your real estate flyer. If you want to get the message out on your hot properties, choose Publuu!
Publuu's real estate flyer example
View more real estate flyer examples
Printable Canva real estate templates
Below we present a collection of real estate flyers. Templates in this collection can be edited in Canva or other graphic design programs – you can even create quite an effective flyer in MS Word to interest your potential buyers. Canva is a great tool to create flyers, thanks to its ease of use and rich collection of templates, but you can also use other flyer maker software.
This luxurious real estate flyer template uses a tan color palette that can give your property a respectable, well-known atmosphere.
This colorful blue modern real estate agent flyer is perfect for promoting yourself and your real estate business at major events.
You can easily customize this real estate flyer template – just add pictures of your own property you want to promote, and invite the people for an open house meeting.
You can use flashy free real estate templates like this one to promote the most valuable properties you have access to.
Nice contrasting shades give this elegant template a very modern and subdued look.
Real estate flyer template Word
You can customize this real estate flyer design in widely available software, like MS Word or Libre Office Writer.
You can easily customize this flyer template using programs like GIMP, Photoshop or InDesign.
This template can be used to create foldable four-page real estate flyers.
This vector-art inspired real estate flyer template is proof that to interest home shoppers you don't need realistic photos.
This cityscape real estate flyer will draw the attention of anyone looking for a flat in a big city!
Real estate flyer templates free to download
The vivid colors and geometric shapes of this free real estate flyer template make it more modern and engaging.
The elegant colors of this flyer make it very professional and neutral in tone. Add your own beautiful photos of the interior to completely change it.
This fashionable flyer can underscore how well you understand the office space provided.
This modern flyer template can be especially memorable if you match the color palette to your brand identity and logo.
The geometric motives in this flyer can help your buyers focus on the relevant information and the general vibe of the property.
You may also be interested in:
The Most Efficient Real Estate Marketing Ideas That Work in 2022
Real Estate Social Media Posts – The Best Ideas & Examples
How to Be a Successful Real Estate Agent in 2022