MENU
Flipbook Creation Software: The Ultimate Guide

More and more people these days are choosing to use flipbooks, which resemble traditional publications but have many more useful features. They do not incur any publishing, distribution, or storage costs. Digital publications like this can be easily distributed through various social media platforms, websites, or embedded in work e-mail.
You don't have to be an experienced designer to create a flipbook – all flipbook software you need is just access to the Publuu flipbook maker. With the plethora of free and commercial programs available today to create eBooks and convert them to Publuu flipbooks, anyone can quickly create engaging digital materials and display them in an online flipbook format.
Introduction to Flipbook Creation
A FlipBook is simply an animated ebook with a great, page-flip effect. Thanks to flipbook software like Publuu, you can flip through the pages of your online magazines just as you would with real ones.
If you convert your PDF files to flipbook files, you can easily create gorgeous animations that replicate the feeling of a real book or magazine. Because a flip-book is intended to be read online, it is usually more interesting than traditional static PDF pages, mostly thanks to its aesthetically pleasing design and multimedia content.
To create flipbook eBooks online, you can start with a conventional PDF document and then convert it using Publuu. You should also learn how to make your flip-book more "interactive", thanks to access to data that cannot be used with paper. Flipping-book software lets you add content like music and hyperlinks.
What is a Flipbook?
What are flipbooks? A flipbook is a way to present PDF eBooks – it's a high-quality, professional magazine or product online catalog-style format. Simply by clicking the corners or edges of the flipbook PDF, users can "flip" the pages of a booklet, and they will see an animation of the flipped pages while hearing a realistic sound.
Unlike many eBooks, flipbooks are presented in full color and often contain multimedia content. Publuu flipbooks work with HTML-5 and are compatible with all mobile devices, for example. They look realistic, are very aesthetically pleasing, and help your PDF stand out from the crowd.


Publuu's flipbook example
View more online flipbook examples
To create flipbooks using Publuu you don't need any flipbook software – it's as simple as falling off a log. All the features you need can be found on our webpage – to create a flipbook, you can use our online tools – we've given you also a set of other features, like a set of data tools similar to Google analytics.
Flipbooks allow you to publish content in a unique, beautiful way. They are a fantastic resource for people such as students, authors, educators who create online courses, publishers of online magazines, companies product catalogs and online brochures. All it takes to convert a pdf file is just two clicks – and then our flip-book software will take care of the rest!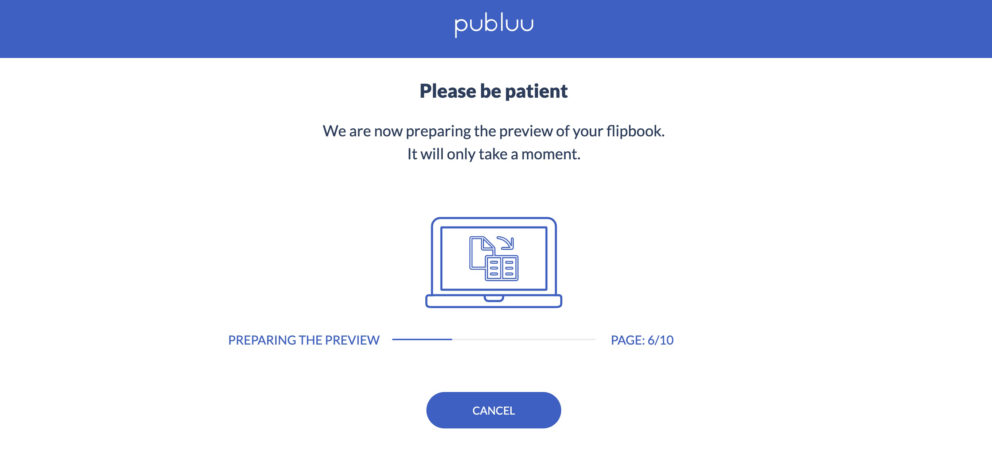 The Amazing Benefits of an Interactive Digital Flipbook!
In Publuu, you can easily create flipbooks by uploading a PDF file and waiting for us to convert it into an interactive eBook with a 3D page-flipping effect.
Using an interactive PDF to reach your audience is a great idea. Thanks to our user-friendly software you can transform a boring PDF into an interactive e-book, allowing readers to turn pages, click links, view pictures and Vimeo videos, and listen to audio.
Example of video file and photo gallery embedded to the flipbook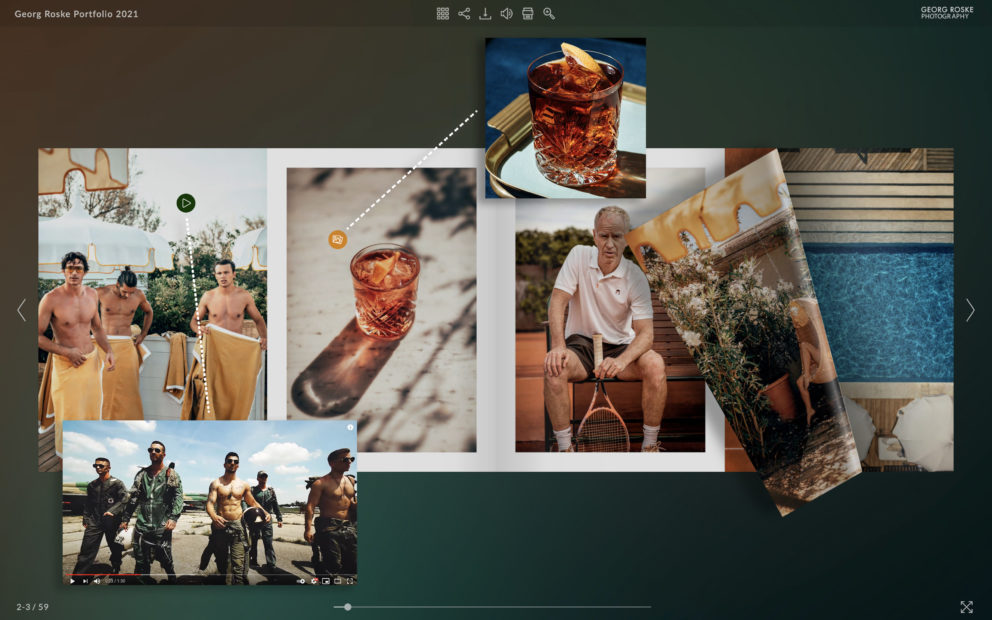 It's very simple to create professional-looking eBooks and share flipbooks online. A single click allows you to instantly distribute your flipbook to your readers. After you're finished designing and uploading, you can simply copy and paste the flip-book URL to share with your friends, clients, or coworkers!
When you share your flipbook on social media, people will be able to view a thumbnail of the cover page, which will pique their interest right away. They don't have to download any flipbook app – instead, they can read your online flipbook using their web browser.
Digital flipbooks are not only simple to use but also a lot of fun to create! Making a multi-page magazine does not necessitate significant knowledge of Adobe InDesign; you can accomplish it with tools such as Microsoft Word.
Publuu flipbooks also allow you to include galleries, interactivity, and even background music. While the reader flicks through the pages of your magazine, soothing instrumental music can play in the background.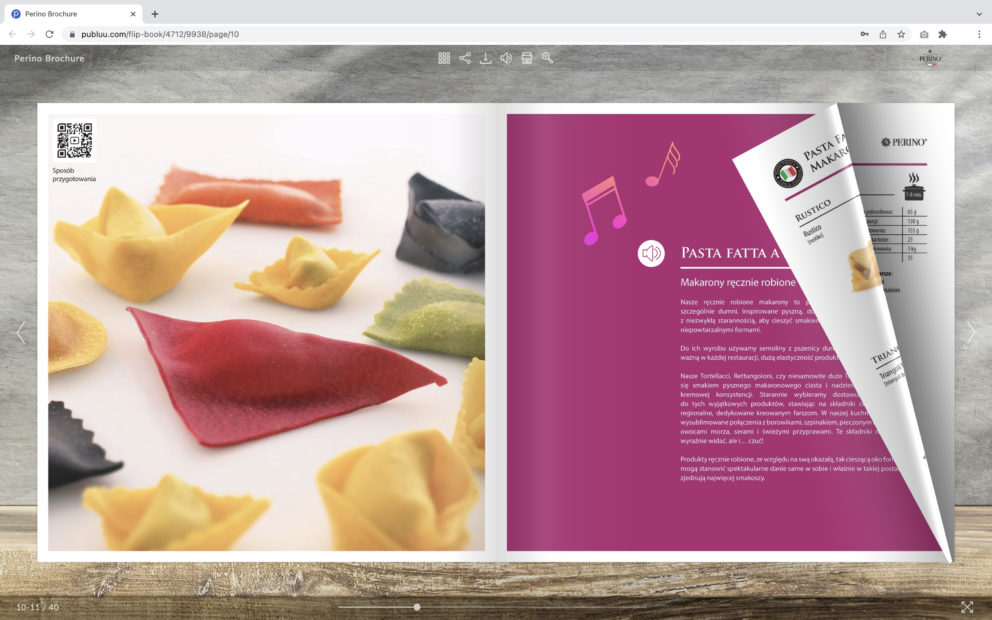 Furthermore, the Publuu flipbook maker allows you to include links within your booklet that will help your readers to quickly navigate to the desired section. It is possible, for example, to add hotspots to flipbook's table of contents so that readers who click on the title of an article will be directed to a specific page.
Interactive Digital Flipbooks vs. Ebooks & Pamphlets!
Classic ebooks can create some problems on mobile devices since they often have to be opened in a different app and are difficult to see on tiny displays. This is one of the reasons PDFs are seen as problematic in the online environment – in some programs, you cannot return to the page you were on after closing the PDF. This is why more and more people prefer to convert PDF eBooks to the flip-book format.
If you use marketing materials saved as PDFs instead of embedding your content in your website, this might harm your SEO rating. Many ebook formats like EPUB or MOBI do not display in browsers, and your users will need a special program simply to view them.
Flipbooks from Publuu do not have this problem. When you convert your PDF using our flipbook software, then your flip-book will be automatically displayed online in HTML5. Our flipbook creator makes your content easy to navigate and easily embeddable whether on your website, in the body of an email sent to your target audience – and you can easily link to it on social media.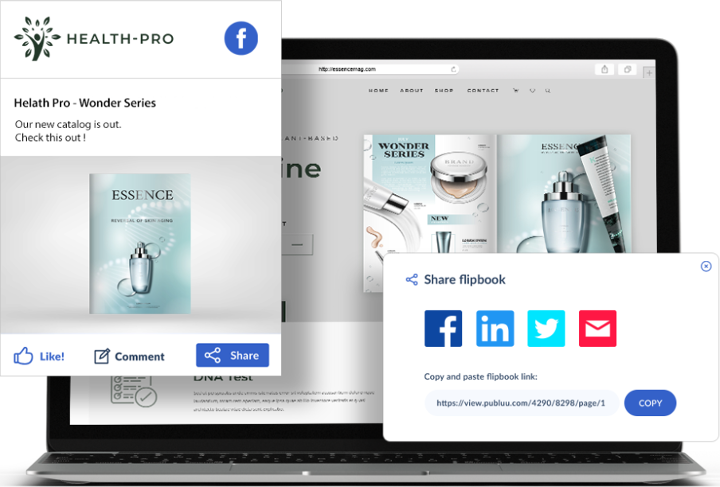 Furthermore, Publuu flipbooks look great on tiny screens since they allow you to easily turn the pages, no matter what device you're using. Since you will be using these booklets to display material online, our flipbook maker lets you add video and other useful interactive effects to your flip-book.
A flipbook may display a variety of interactive elements to your readers, such as movies and music, but when it comes to interaction, the most important thing a flipbook provides to the reader is control. The reader is already familiar with how to read a simple booklet, but they can now zoom, turn pages, and digest the material more quickly and effectively.
In addition, a flipbook is also more visually appealing than a traditional ebook. Nothing can beat the feeling of flipping through a book, regardless of the gadget you read it on. The user sees animations and hears the sound of pages flipping as they navigate through the content. No matter what changes, flip-books just feel like real books, and flipping pages simply feels good.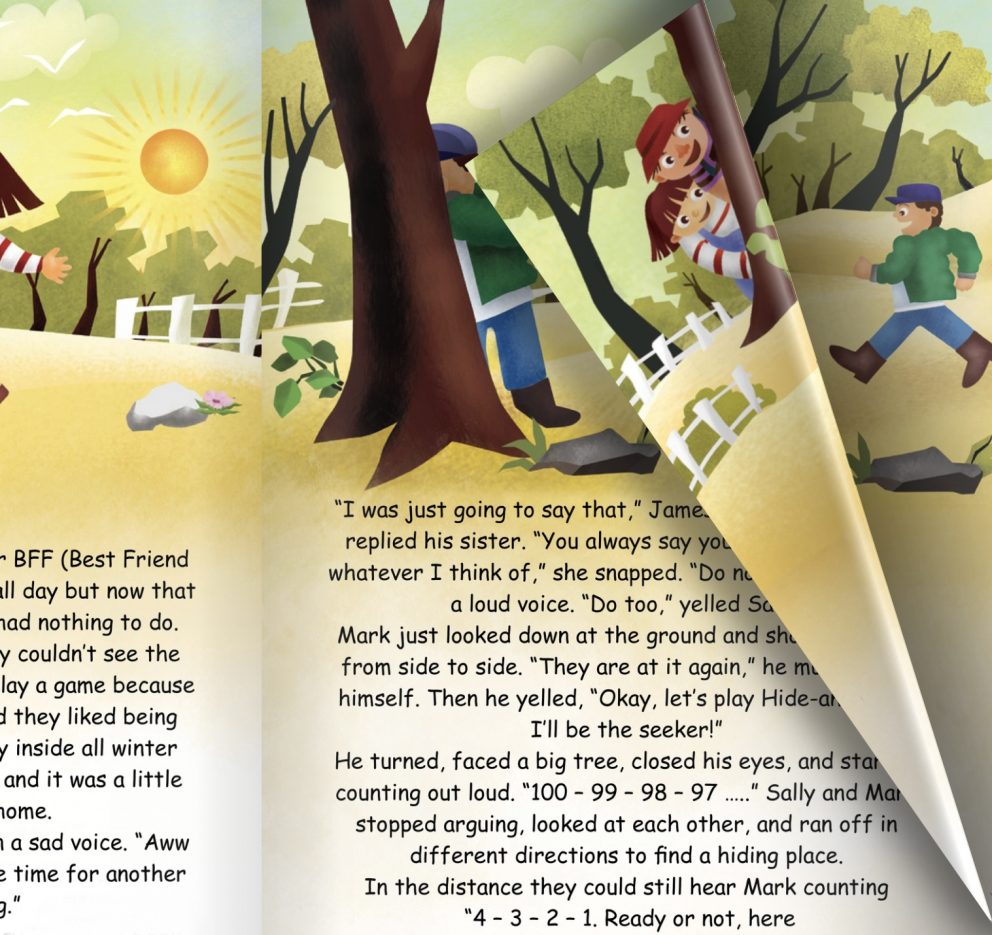 If your firm creates a lot of PDF documents, Publuu flipbooks might be a fun way to liven up the process of accessing your marketing materials online. A static PDF may appear differently on various devices, but an online flipbook will appear uniformly on all of them – without the need for any flipbook app.
Benefits of Using Professional Flipbook Creation Programs!
Anyone can create flipbooks – you don't need to install any flipbook software to do so. You simply can upload your PDF to our flipbook converter, and we'll take care of the rest. Using our free plan – 2 weeks to try out our web-based service which lets you freely experiment with flipbook format. What are the benefits switching to digital publishing can bring you?
Publuu flipbook software works with documents, converting their text to HTML files to create flipbook PDFs – this function works especially well with Google analytics. Integration of SEO and beautiful flip-books allows you to create amazing projects that increase the number of visitors to your website.
If you publish digital magazines, Publuu can help you showcase the new releases and the back issues to a wider audience. Thanks to customizable backgrounds and music you can create a beautiful, recognizable style that will tie your flipbook content together to ensure a consistent appearance.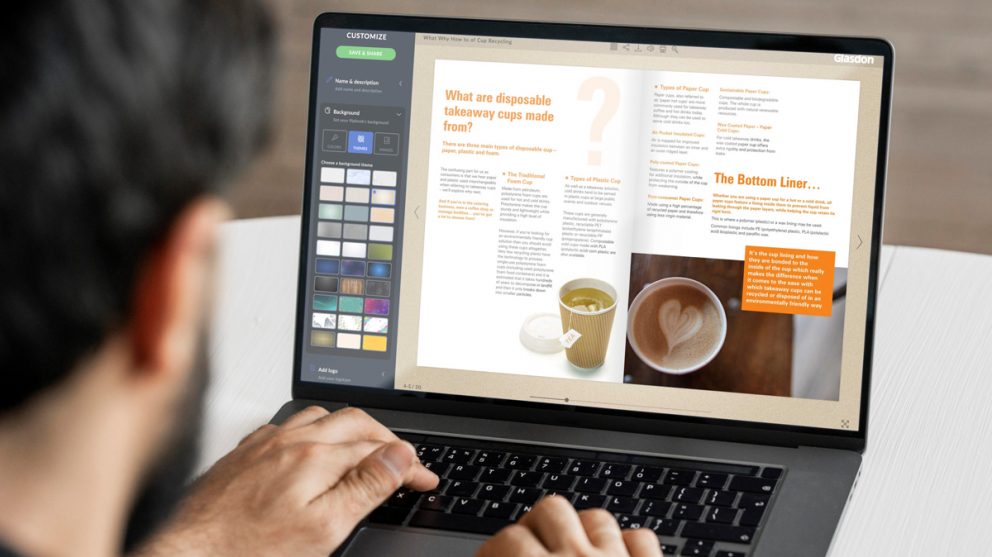 You can easily publish your digital publications using a custom domain – collecting flipbook PDF issues at a single place. Customers using Publuu's pro version can upload an unlimited number of back issues, letting your viewers enjoy a collection of the back issues of the magazine.
Our flipbook software lets you also link to places within the flipbook itself, to other page-flipping books using our flipbook software, and to the outside content – you can even create interactive elements like page galleries or embed YouTube videos into your pop-up elements. This versatility is the hallmark of the best flipbook software available!
One of the most important features, available in the free version (trial version) and in paid services, is password protection for your documents. Thanks to this feature, you can limit access to your flipbook to your paying readers, like Kickstarter or Patreon supporters, and restrict easy sharing of your cutting-edge e-book tothe people who deserve to read it.
Conclusion: Put an Interactive Digital Flipbook into Action Today!
Thanks to unique flipbook animation and the best flipbook software online services, like the web-based Publuu flipbook maker, you can transform your PDF into a fantastic flipbook with a unique page-flipping effect.
But this does not mean only beautiful appearance. HTML-5 flipbooks can help you with your SEO, drive more customers to your website or custom domain, or even replace leaflets and pamphlets. thanks to the ease of adding hotspot links or multimedia content like YouTube video files. You can transform a PDF into a fantastic booklet accessible both on large screens and on handheld devices.
Try out our free version – or if you're interested, switch to paid services to see how easy it is to create and share amazing flipbooks!
You may be also interested in:
How to Improve Your PDF Files
The Best Flipbook Ideas
The Best Flipbook Animation Software