MENU
10 stunning mood board examples that inspire

Mood board is a unique form of art. It can be created from the materials that you are already in a possession of and you can create something great out of them. They can be an expression of yourself, your interests or a guide to rely on for an upcoming project. There are many use cases for them.
If you'd like to take a step further, you can use inspiring mood board examples by creating an interactive presentation, so your mood boards can feel more alive and deliver a message more effectively, like the one below.
Digital mood board example
View more digital mood board examples

But what is a mood board and why would you need one? Mood board is an arrangement of images, photos and other elements that are usually gathered together basing on the same or similar color schemes. They are usually used before starting projects or to simply have some inspiration in the upcoming task or event, so anyone can find the use case that will suit them best. Mood boards can be created either physically or digitally. Now to get a better understanding of mood boards, let's go through some of the examples below.

Mood board examples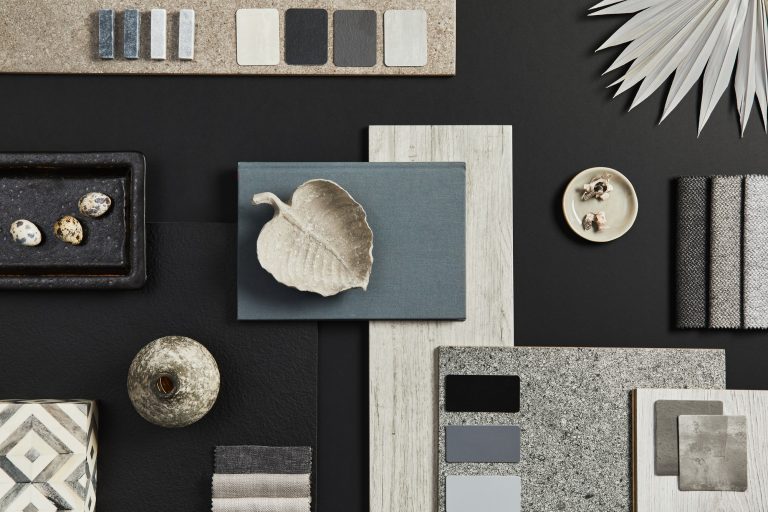 This mood board example represents an interesting composition of physical objects that could be potentially used for an interior design in the restricted color scheme.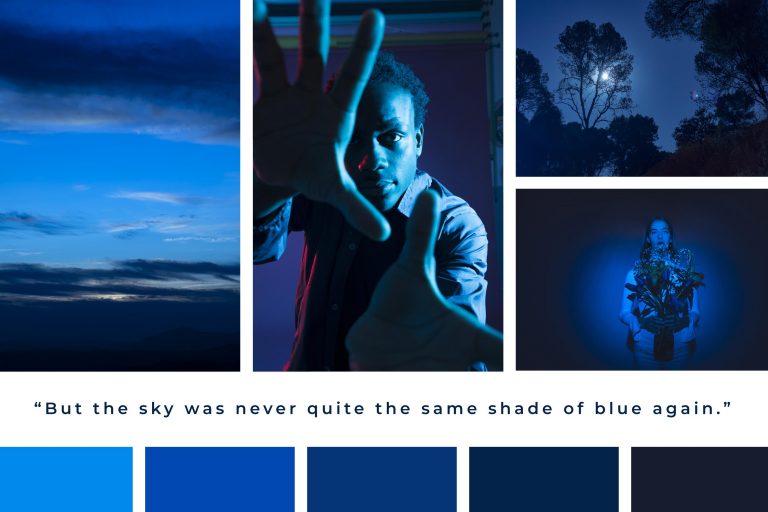 The blue-focused mood board represents pitcures that could be used as an inspiration for others. It could also be perceived as an author's expression in the artistic form. This board can be used as an inspiration or an idea for your creative presentation in your next slideshow.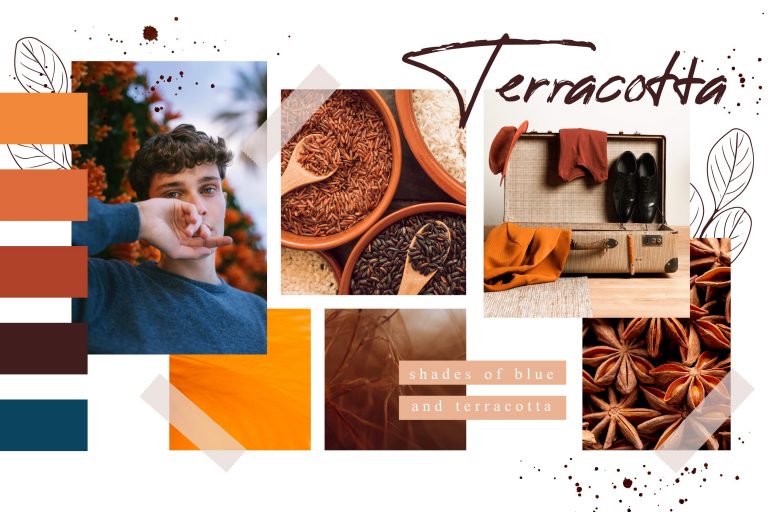 Terracotta mood board can be viewed as a color scheme associated with autumn. It gathers all the comforting colors as well as the other ones like blue which may seem to stand out from the rest. It can be used for inspiration when it comes to organizing your wardrobe for the upcoming season or as a form of guide when it comes to color pallete that you should use for decor.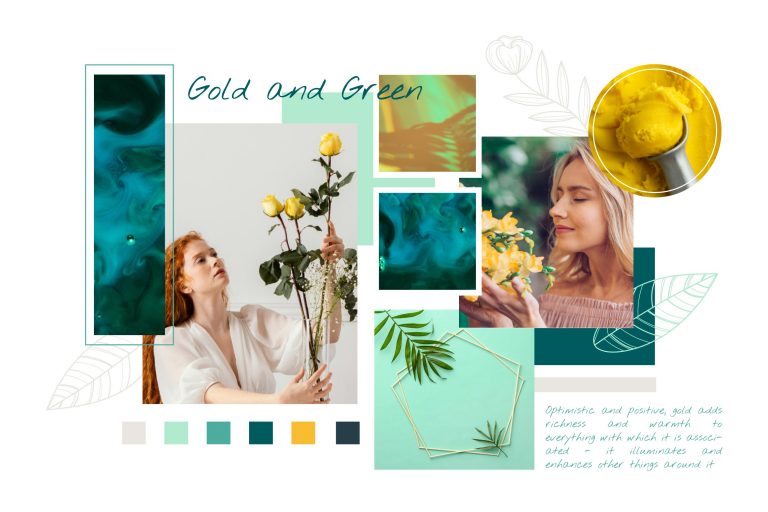 The following mood board shows of the color combination of gold and green, so as the different shades of it. The visitor is also welcomed with short note of gold color's impact on the surroundings. There are plenty of adaptation cases when it comes to the color schemes, depending on the viewer's needs.
Besides adding the necessary elements into your mood board, you can try taking a step further and add interactive elements like photos and videos to really make your boards stand out from the crowd.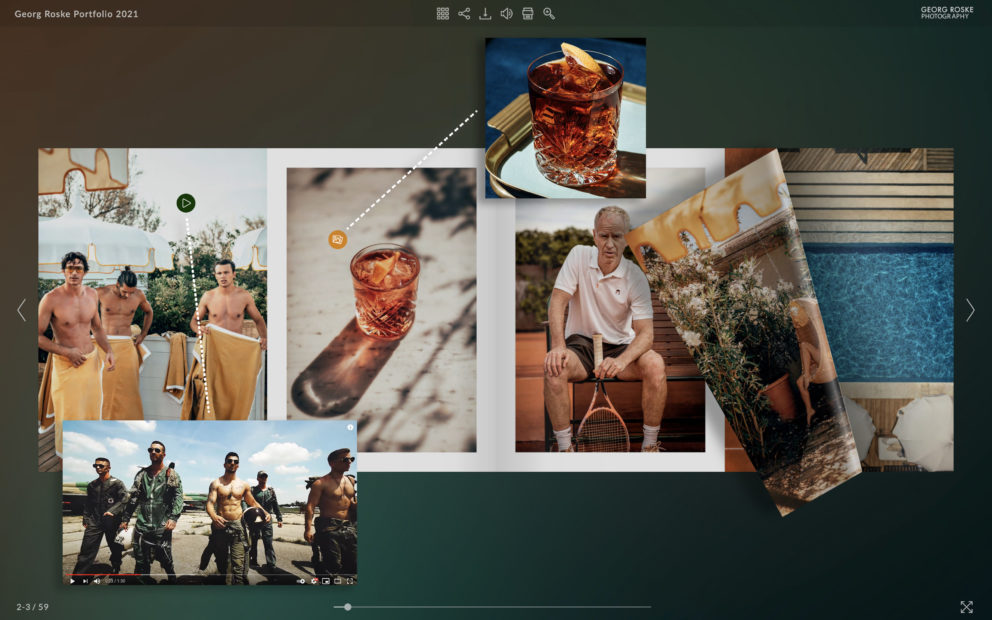 Embedding pictures or videos would be a great solution since they could still blend in the color scheme and give out more information at the same time.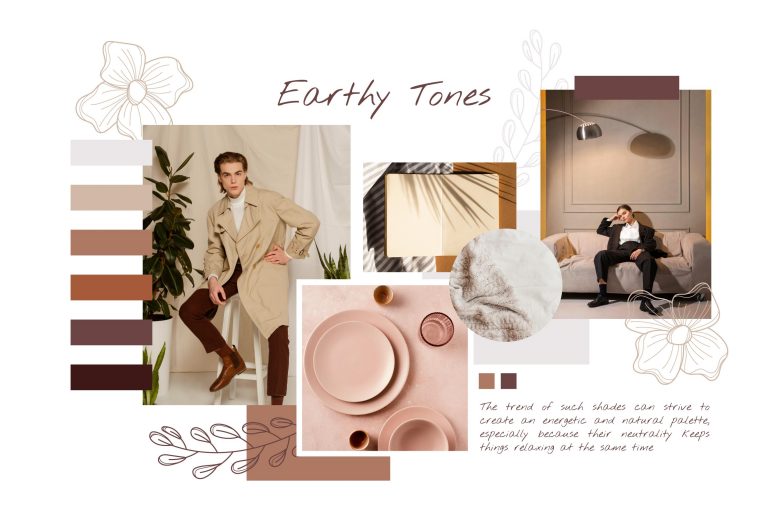 Earthy tones, or shades of brown are perceived as comforting colors, as the ones associated with autumn season. This mood board can be used as an inspiration for styling the outfit or it could be also used for the pitch deck to other teammates in a form of a guide lines in a fashion project.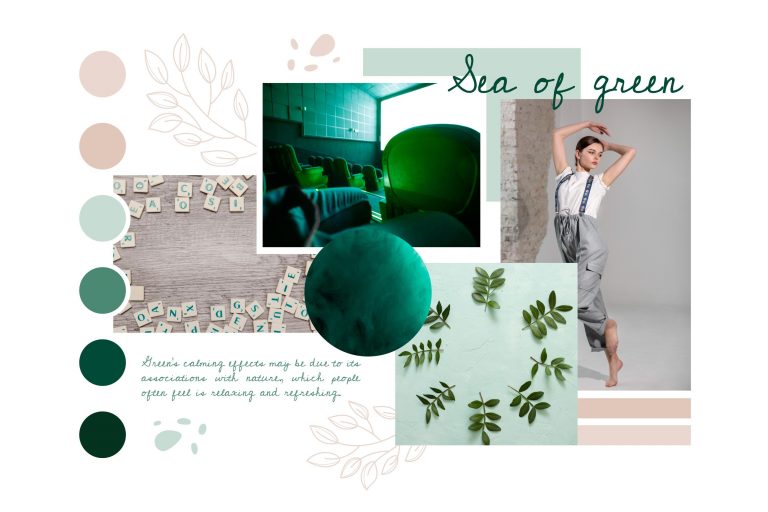 If you are looking for a calming colors to use in your daily life, you definitely have to check this mood board. It gathers color scheme, pictures and a short note on the impact of the main theme.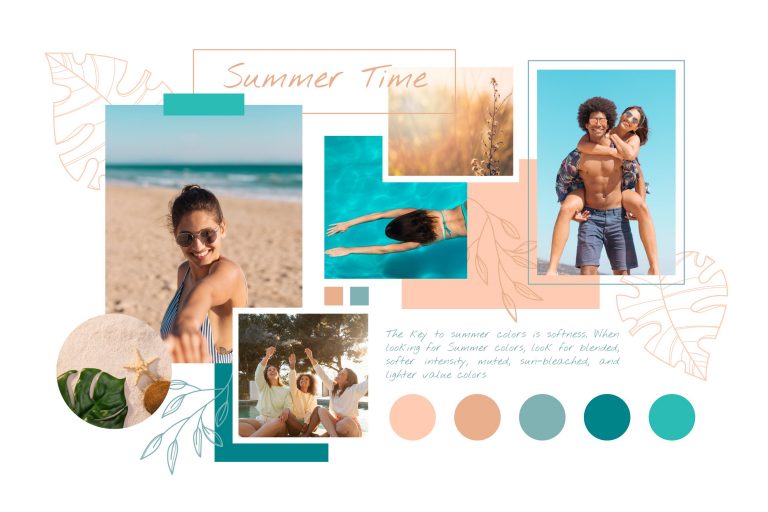 Summer is the time of joy and adventures. While thinking of this season, we may pair some colors with it. It isn't any different here. The mood board can serve you as a personal reminder of how to style your clothing od other designs like your own mood board, for example.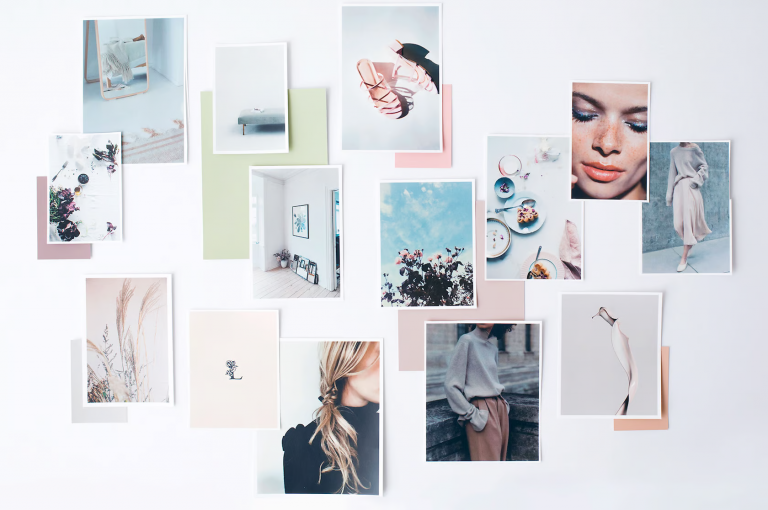 This collage altough is not strictly a mood board, we can see that the colors are consistent with each other. It looks great as a design project and can be very inspiring for onlookers in terms of styling, whether their outfits or interior.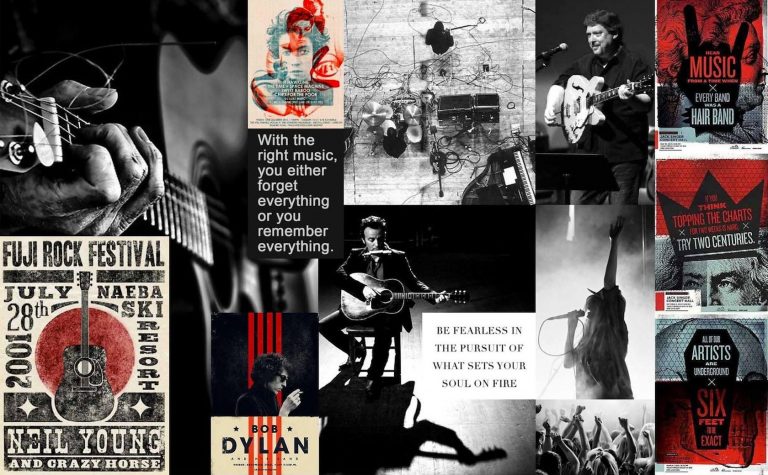 If you are working on a project, you should remember that your mood board should relate directly to the subject of your creative project and the entire creative process. The example above is dedicated to darker, more toned color scheme that is dedicated to other form of art which is music.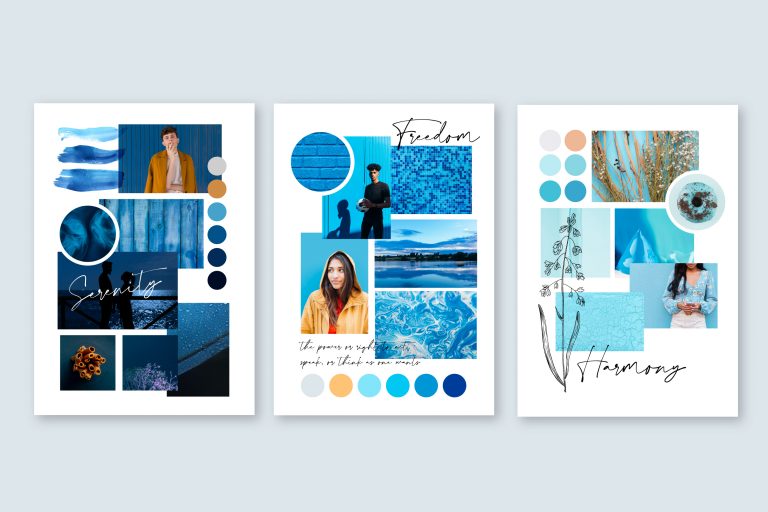 The following mood board like this one is a perfect example of what it should consist of in its content. The colors, photos, images and text style are creating a unitary composition which can be very eye-pleasing for the visitors, and perhaps inspiring to further work on their own projects.

Summary
Mood boards are quite a unique project that you can easily take advantage of. The use cases are very universal and they can be used literally to anything that you would like to start working on. They are also a great way to showcase your work or inspire others by using your creative skills and the materials you are in a possesion of.

You may be also interested in:
Top Tips To Prepare Virtual Presentation
PowerPoint Alternatives