MENU
How to Improve Your PDF Files

The PDF format is a very popular file format for creating eBooks, making online catalogs, and all sorts of content. In this article, you'll learn how PDF files work, how to convert them, and how to make your PDF more exciting for your readers.
Four ways to improve your PDF files
To reduce the size of your PDF file, use Adobe Acrobat
With your PDF opened in Adobe Acrobat, choose Save As Other… > Reduced Size PDF (a dialog box will appear allowing you to use fewer complex functionalities in your PDF file). With this feature, you may deactivate more current features, simplifying the PDF document.
You may also use Adobe Acrobat's PDF Optimizer tool (in the same menu) to check how much drive space is used by various sections of the PDF document and minimize it, for example, by replacing photos with lower-resolution images or with curves. Objects in your PDF may be simply removed, compressed, and adjusted.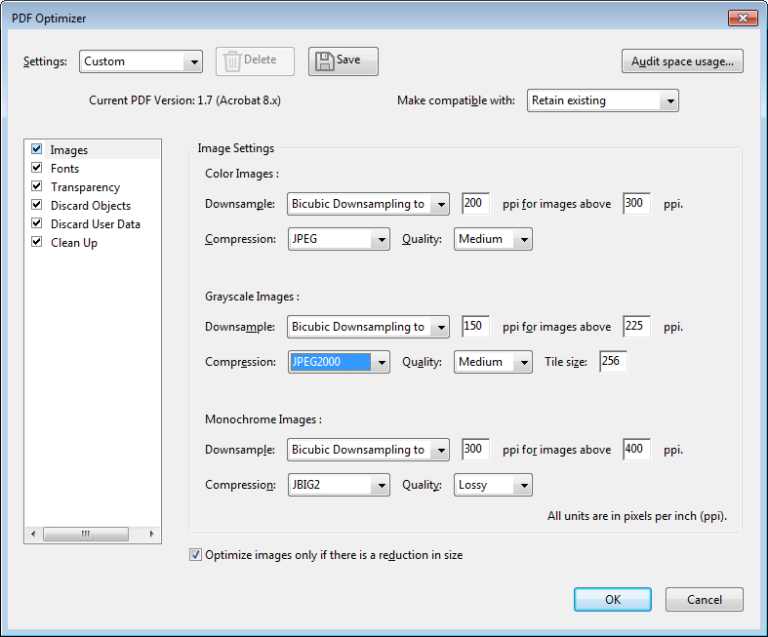 Another essential thing to keep in mind is accessibility. For example, adding alt text to your photographs will assist many readers who are blind or visually impaired.
If your PDF is based on scanned documents, it's possible that the pages of the document are saved as images. You can use OCR software like ABBYY FineReader or Adobe Acrobat to transform your images into text and reduce file size. Remember to check the OCR-ed text to avoid any confusion.
Use Publuu (recommended)
To publish and distribute information in PDF form, Publuu has created the flipbook format. You can improve your PDF documents by turning them into interactive eBooks with a realistic page-turning effect.
Publuu's flipbook example
View more online flipbook examples
Interactive flipbooks can also include elements like clickable links, animations, and movies that will help you keep your readers engaged and interested in the content you have to offer. You're more likely to make a sale if your customers are interested in your content. You can use these PDF documents to drive sales and readers to your website. You can even embed your PDF into your website so it can be easily accessed by your visitors, like an example above.
This format can be opened by any reader, without installing Adobe Acrobat Reader or other external software. It is possible to read Publuu Flipbooks on both desktops and smartphones, as long as these devices have reasonably modern web browsers.
With Publuu – online flipbook maker , it's a breeze to turn any PDF file into a modern flipbook. In only a few minutes, you can use Publuu to make your PDF files easier to read and more enjoyable to work with. You can quickly and easily make beautiful flipbooks to share with your friends and followers, or to read your eBooks or even Microsoft Word documents on your computer or mobile device.
Use iLovePDF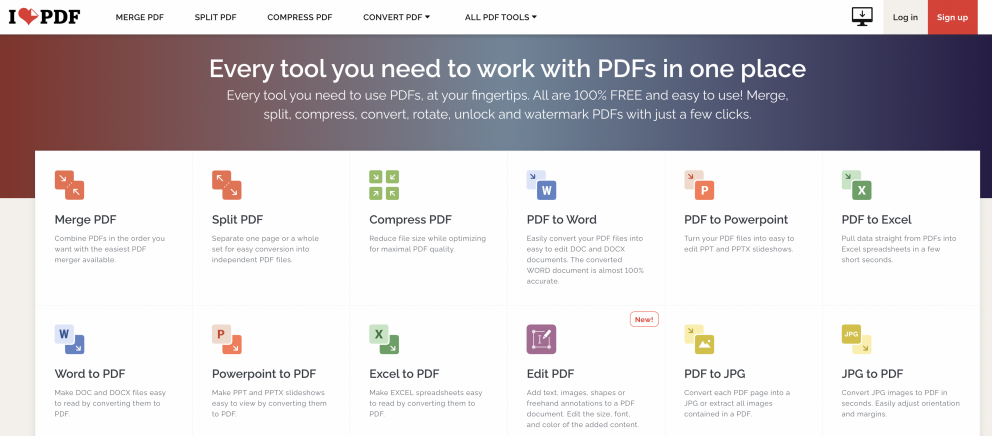 The website ilovePDF has a great collection of online tools for improving and editing PDFs. You can use this tool to merge, split, compress, or convert other file formats to the PDF standard. Create a couple of smaller PDFs in Canva, merge them with IlovePDF, and then upload your completed file to Publuu!
Use Canva to quickly customize PDF files

Canva is an online graphic design editor that offers many functions and PDF tools. You can import and edit your PDF files into Canva for free, create PDFs, or convert them into flipbook – with Publuu plugin
Canva can work as a simple PDF editor that works well with most web browsers. You can create documents for free and easily open PDFs in the PDF editor. You can also export the documents in other file types – change them into PNG infographics, for example.
What is the Portable Document Format?
The Portable Document Format (PDF) is a popular format for storing content. You can publish and open files in PDF format regardless of the software, hardware, or operating systems used by those reading the document. You can include interactive buttons, hyperlinks, embedded fonts, and videos in your PDF document.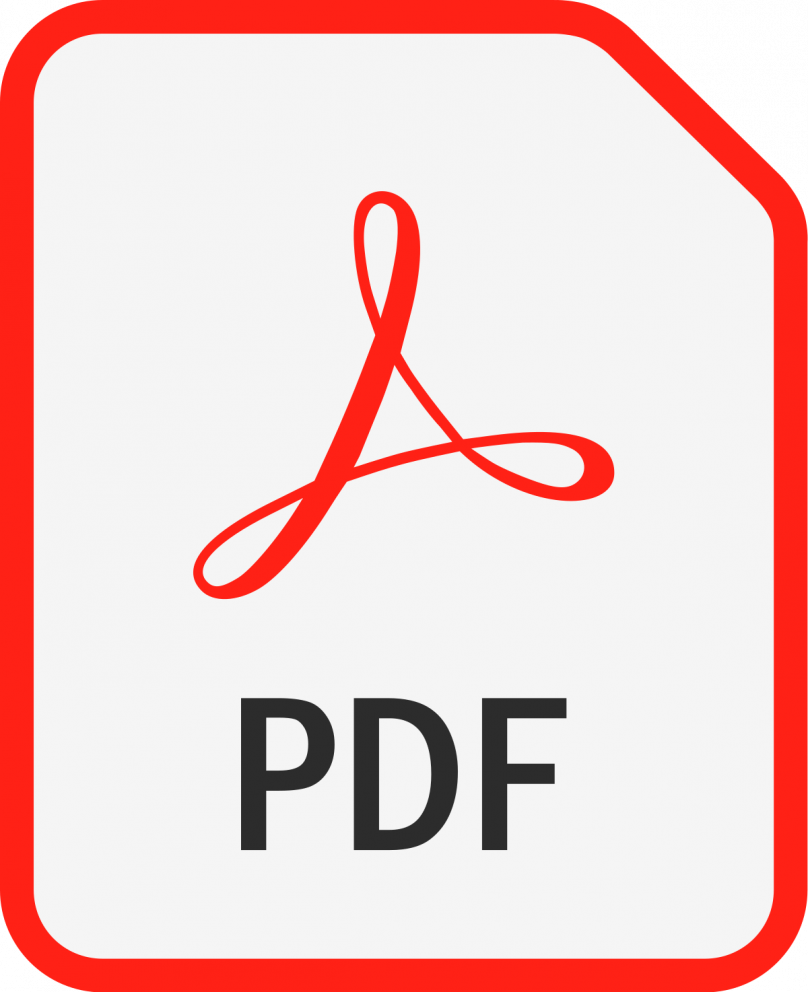 It does not matter what device you open the PDF file on, because the PDF format does not depend on the software you used to create it, the operating system, or the hardware you are using. With documents like Word, a user may not have the right font, or their program may display vector graphics differently; – PDF eliminates these problems.
The PDF file format is used for a wide variety of documents, including product manuals, e-books, posters, resumes, job applications, scanned documents, and brochures. E-books are usually saved in text format, but comic books or books containing lots of graphics will look better as PDF documents.
How to create a PDF file?
Almost any type of file, including Word documents and web pages, can be converted to PDF using a variety of methods. Windows or macOS systems allow for a "print to PDF file" option, and such an option also exists in many office suites. It's usually easy to convert PDF files using available tools.
People who are less experienced in design can easily create PDFs using programs like Google Drive, MS Word, or Libre Writer. You can simply choose to "save as PDF file format" when creating Microsoft Word documents. There are also more complicated PDF tools like InDesign, Quark Xpress, or Affinity Publisher that allow you to create your own e-books.
For example, if you are preparing something for professional printing, Adobe Acrobat DC is a very popular PDF creator if you want more control over the look of your PDFs. You can open these with any software, not just Adobe Reader.
How to edit and convert PDF files?

It takes a specialized program to edit a PDF file once it has been created. Adobe Acrobat is the most popular PDF editing program, but PhantomPDF and Nitro Pro are also popular PDF editors. Simple PDFs can be edited in Microsoft Word, but there may be some issues if they contain a lot of graphics.
Online PDF tools like iLovePDF, PDFescape, DocHub, and PDF Buddy make it simple to fill out documents like resume templates or driver's license applications, for example. You can use this software to add photos, text (including captions), links, and other elements, and then download them as a PDF file to your computer.
To change the content of a PDF file, you can use editors such as Microsoft Word to convert it to another format. When you convert a PDF file, it no longer exists as a PDF file and is instead saved in another format, such as docx, so you won't use Adobe Acrobat to edit it.
You can also use an online pdf converter, such as Zamzar. To convert PDF files, you do not need to install any software on your computer. You have to send a file to the site and it will convert it to the other file format you need. It's stored on the servers, so don't send files containing sensitive information to such PDF tools.
How to improve your PDFs? A summary
You don't have to use Adobe Acrobat to optimize your PDF file! There are fantastic tools out there like Publuu that can allow you to create interactive eBook, making an online brochure or even your own digital portfolio with a page-turning effect. You can also use other tools, offering the ability to work as online PDF editor on any operating system.
We're sure your improved PDF documents will look stunning as online flipbooks!
You may be also interested in:

How To Reduce PDF File Size?
The Best Document Tracking Services
How to Create an Interactive PDF With Just a Few Clicks