MENU

Why Marketing Materials are Essential for Your Company?
Marketing materials are essential for any company. They are the first point of contact with your customers and they can make or break your business. They can be anything from a website to a brochure.
The marketing material you decide upon is the first impression that people have of your company and it needs to be perfect. It needs to contain all the information that you want potential clients to know about you, such as what products or services you offer, what makes your company different from others, and how they can contact you. On the other hand, it needs to provide insight into your clients' behaviors and generate sales.
In short, marketing materials are an asset, that is why they are also referred to as marketing collateral.
The main purpose of marketing collateral is to communicate the value of a company's product or service and to persuade customers to buy.
Effective Marketing Materials
Marketing Materials Best Suited For Your Business
There are two main types of marketing materials that we will cover in this guide: print marketing materials and online/digital marketing materials. These two types have their own advantages and disadvantages that should be considered before choosing which one is right for your business.
Marketing materials are a crucial part of any marketing campaign. They are an effective way to capture new customers with eye-catching visuals and inform your existing customers about new products, special deals, events or trade shows. They are also a crucial selling tool for your business.
Considering the wide array of custom marketing materials available for your branding style, you need to be careful because not all marketing materials may be effective for every brand. You need to take into consideration what type of brand and business you are and what type of potential customer you are trying to reach before deciding on the best type of marketing materials for your business.
Printed Marketing Materials

Print marketing is still a relevant and important form of branding. It offers a more interactive experience with the customer and can be used to establish credibility in the marketplace.
Not counting physical mail and business cards, print marketing encompasses anything from catalogs, flyers, brochures and presentation folders to outdoor signs and banners.
This is because printed materials are also able to deliver information in a way that is not possible on digital channels. Printed materials can be easily handed out, left behind or even framed by customers for their own use, which can help build brand awareness and loyalty.
Printed materials also offer an excellent opportunity to create emotional connections with prospects and customers through their physicality, such as their size, shape, weight and texture.
Digital Marketing Materials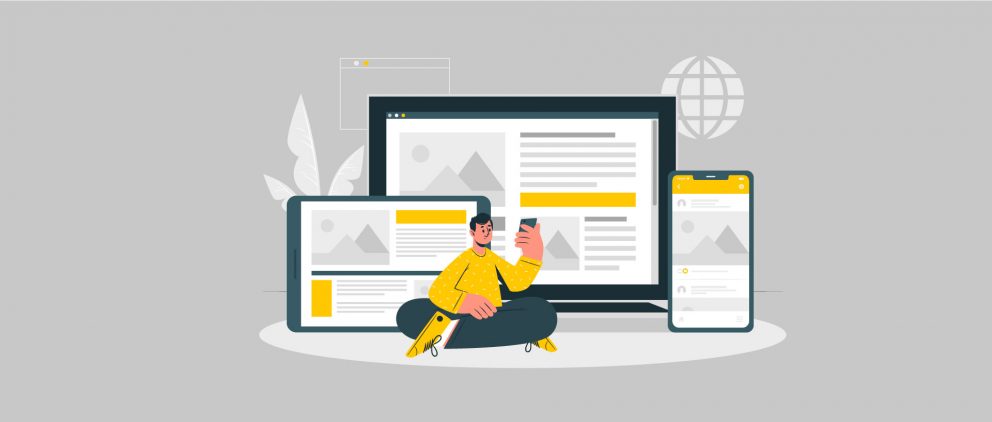 Digital marketing materials are used to create a brand's online presence. They are the first thing that potential customers see when they visit a company's website. These materials can be in the form of blog posts, social media posts, emails, newsletters, portfolios, brochures and online catalogs.
Digital marketing assets also include websites, social media accounts and online stores but these are much more complex in nature and are outside the scope of this article.
More sophisticated custom marketing materials like e-books and flipbooks are digital marketing assets that are becoming very popular in 2022.
The advantage of a custom marketing material like a flipbook by Publuu is its versatility in presenting online ads. You can create anything from a simple brochure to an e-book with innovative features like embedded video, audio and image galleries, making it a very flexible platform for adapting your print materials to digital. Publuu flip books have many additional features that provide the publisher with call-to-action forms and data analytics. Flipbooks are social media compatible meaning broader exposure and easy distribution of your latest product catalog or portfolio.
Publuu's portfolio example
View more online flipping book examples
Digital marketing materials such as this help companies improve their search engine ranking by expanding their reach and capabilities.
Step Two. Marketing Materials: Features and Design
Marketing materials are a vital part of any company. To be successful in the digital marketing business, it is important to have the right tools. We need to know which features are most important for us and how they will help us with our marketing strategies.
Effective marketing materials in 2022 should include useful features like compatibility with social media platforms, use multimedia, contain links, forms and analytics metrics that will provide you with valuable business information.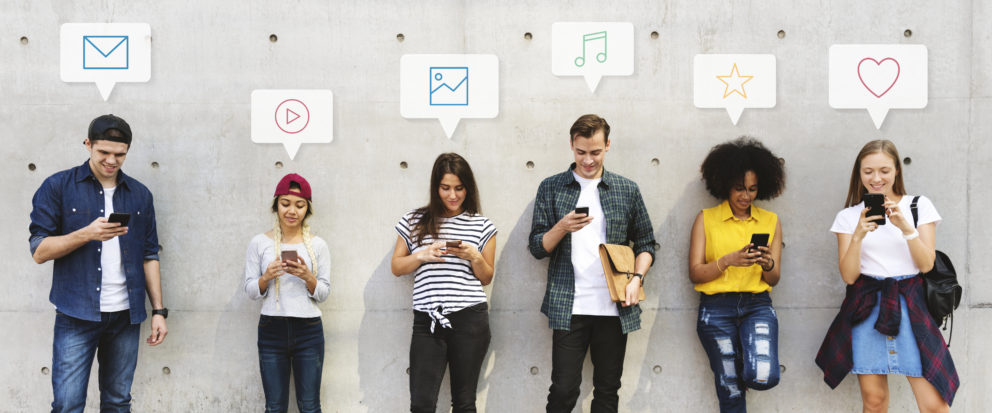 Let's take mail as an example of print marketing materials that have gone out of fashion, but how so?
Mail is the granddaddy of effective marketing materials. Once upon a time, they were gilded in gold foil to win a lucrative client but, gold foil can get pretty expensive pretty quickly.
Designing that custom letterhead for your mailing lists is great but you will need to consider additional printed marketing materials which can turn out to be costly. Especially if you want to include more detailed information like presentation folders when reaching out to interested parties. Add to that; a business card, greeting cards, door hangers or any other physical item and it can end up costing your business a fortune.
Direct mail can also be limiting because you can't embed images, audio or video. Nor can you embed links to your site or social media content. For something like that, an online flipping book is a much better option where you can do all of those things and even track which clients on your contact list have opened your brochure, using built-in analytics.
These are the types of features that make marketing materials important in 2022.
Step Three. Put it all together: Create, Curate and Publish
This step is where you put your strategy, content and design elements together in order to create a finished product. You can choose from a variety of different templates, such as blog posts, brochures, company newsletters, and more but you need to consider your overall marketing strategy and not lose sight of the big picture. Ask yourself what you want to get out of your marketing collateral. Do you just need a nice business card and call it a day or do you need a more sophisticated approach to achieve your sales targets?
Remember: Your marketing material should capture potential clients, connect with existing clients and drive sales.
A quick word on presentation here – The design should be simple and easy to read. The background should also be eye-catching and not too distracting from the main content. There are many different elements that go into designing these materials but they all need to work together in order for it to be successful.
The best marketing material design ideas are the ones that are not only visually appealing but also have a clear and concise message. They should be simple, clever, and effective yet professional. They should be a vehicle for your branding across various platforms. In short:
– More use of images and videos
– More use of white space
– Less text on the page
– More use of color
Conclusion
Whether you decide to focus on print marketing with beautifully designed business cards and brochures or go 100% digital, it is important that the brand's story is told in all of your marketing materials. On the other hand, do your research thoroughly and decide on which marketing materials best suit your brand and your marketing strategy.
Putting it all together and coming up with effective marketing materials is not easy for any business. That is why marketing professionals are sought after and why many small businesses struggle to break out. If you are a small business on a budget, focus on the basics like your brand colors, logo and your brand's story as inspiration, then see which marketing materials will best help you reach potential customers.
You may be also interested in:
The Best Online Marketing Tools in 2021
How to Gain More Clients in 2022 For My Online Business?
Creative Low Cost Marketing Ideas For Your Business