MENU
What is Content Marketing?

As Internet development continues to grow, there are new opportunities for companies in different industries to reach out to more customers. They can now advertise their products and services on websites that have high traffic rates and reach out to potential customers with ease. It can be done due to a successful content marketing program.
In the past few years, content marketing has become an increasingly popular strategy for businesses of all shapes and sizes. Content marketing, like its name suggests, is a marketing strategy aimed at creating and distributing valuable content to attract, acquire, and engage a clearly defined target audience. It has been around for decades and has been proven to help businesses grow their revenue. Content marketing is not just about creating content though, it's also about how you use it and the impact it has on your audience.
What are the examples of content marketing? How to create consistent content? What exactly are content marketing techniques? What are the benefits of content marketing strategies? In this article, you'll find the answers to these and many other questions connected with content marketing.
What do we mean by content?
The definition of content is very broad and includes many different types of media. The term "content" refers to anything that can be delivered online or in print that provides value to the end-user. This includes blog posts, eBooks, webinars, online magazines, and more. It is the fuel for any digital marketing campaign.
One of the most popular types of content these days are blogs posts because they are easy to read and understand for the majority of Internet users. People want to get a gist of what the writer is trying to say and are often willing to give up their attention span for that purpose.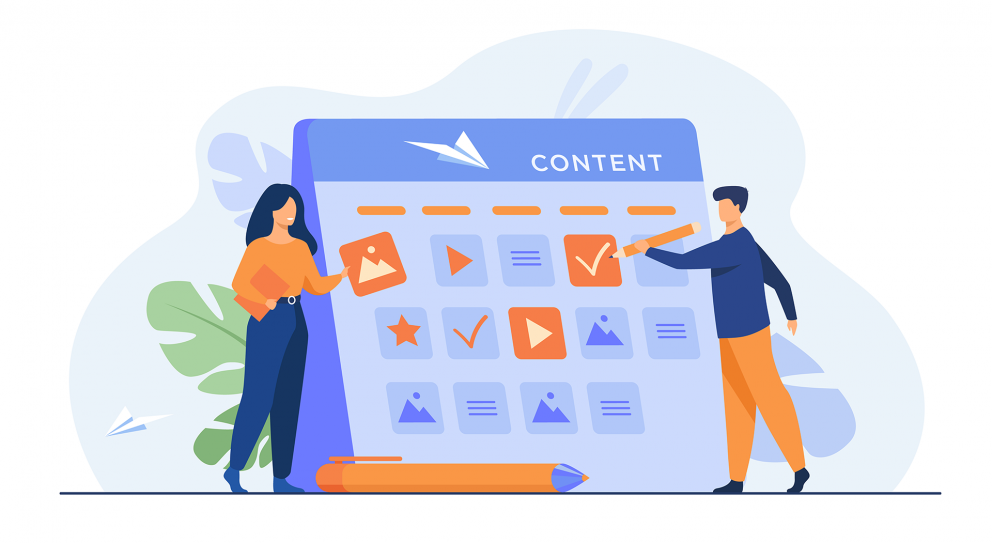 Social media is a relatively new phenomenon in the digital marketing world, but it has quickly come to be one of the most popular online channels to implement content marketing strategy. Not only is it by far the largest channel for content publishing on the Internet, but it is also a primary way that consumers receive their news and information. This makes social media one of the most valuable tools at the online marketing retailer's disposal.
The social media strategy is an essential part of any company's marketing strategy. It can help them stay ahead of their competitors in the market. The most popular online destinations are Facebook, Twitter, Instagram, and YouTube. Social media are generally used to increase brand awareness, engage with their target audience, generate leads, and more. As such, many content marketers have quickly started to leverage social media in their content marketing efforts.
Social media is a great way to engage with your customers, but it also has its limitations. A social media strategy should be created based on the strengths and weaknesses of each platform so that you can maximize your exposure without getting lost in the noise.
Publuu – an amazing way to present your content
If you think seriously about building brand awareness with something your competitors are not aware of, you should definitely try Publuu.
You have created high-quality content as a PDF file on your own? That sounds great! But if you still need something more, something that will stand you out from the crowd, Publuu will, by all means, add a piece of uniqueness to your content marketing efforts.
Publuu allows you to publish content in a beautiful, realistic (and unique) flipbook format. While using Publuu, you'll be able to create a page-turning experience for your potential customers.
With Publuu's flipbook maker you can create and present your content amazingly. Thanks to its HTML5 compatibility and ability to reach and host files on various domains, it can greatly help your content marketing strategy. Using Publuu you will be able to create interactive flipbooks that are optimized for every device.
Publuu makes it easy to create your own digital products, such as online catalogs, digital magazines, or brochures. It provides a variety of features to meet everyone's needs. You can quickly customize the look of your flipbook, add interactive elements, and brand it with your logo. It helps you quickly publish and track your digital flipbook's performance while providing a customizable and interactive reading experience.
Publuu's flipbook example
View more online flipbook examples
To increase engagement and give your customers what they want, you can show additional content in an animated hotspot. Adding additional videos, audio files, or photo galleries can make your document more interesting and interactive.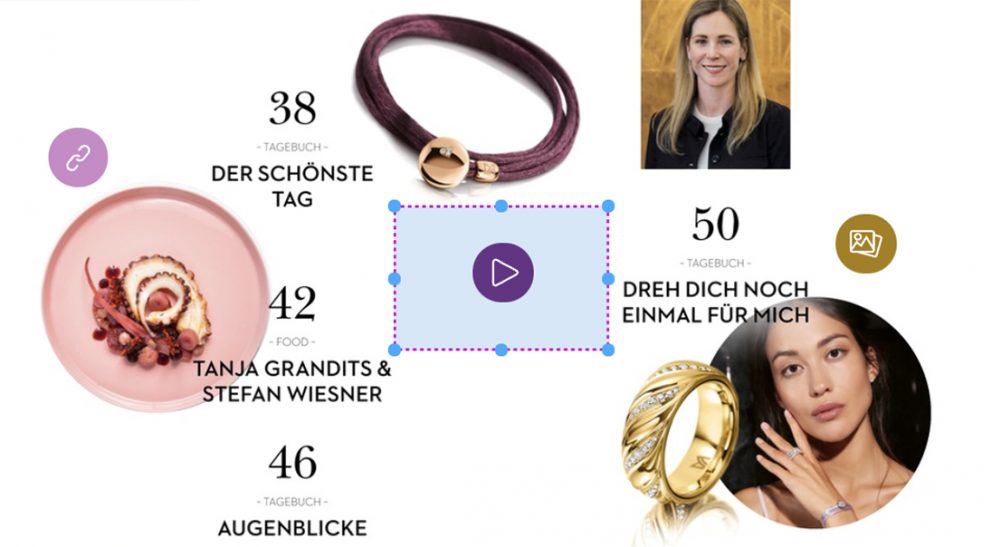 If you're looking for a flexible content marketing tool that can be used in many different ways, Publuu is the best one for you.
What are the 4 basic types of content?
It's worth mentioning that there are four content categories – attraction, authority, affinity, and action – and they often overlap with one another. For example, you might use an article as a piece of attraction content and then use it as affinity content when linking to your company's services. In this paragraph, we will be discussing what are the four types of content and how these types of content differ from each other and how they can help you grow your business.
Attraction content
Content seems to be useless if people don't read it – content with the goal of attracting readers to your site is the foundation for any content strategy. Creating content for blogs is all about drawing in the reader and giving them a good enough reason to share it. You want people to read your blog post and make comments on it so that they are visiting your website and turning it into customers.
Authority content
Authority content is more than just flashy ads and videos. It positions your business as the authority on a given topic, which means they will be turning to you for any information they need on that topic.
One important aspect of creating authoritative content is to show evidence of your authority rather than just stating that you are an expert. For example, to say "I am an expert on the topic of bankruptcy" is not a good way to present your expertise. Rather, you should provide a list of publications or products that back up your claims.
Authority content can take many forms. List posts, FAQs (the short for Frequently Asked Questions), and problem-solving content would all be great examples of authority content.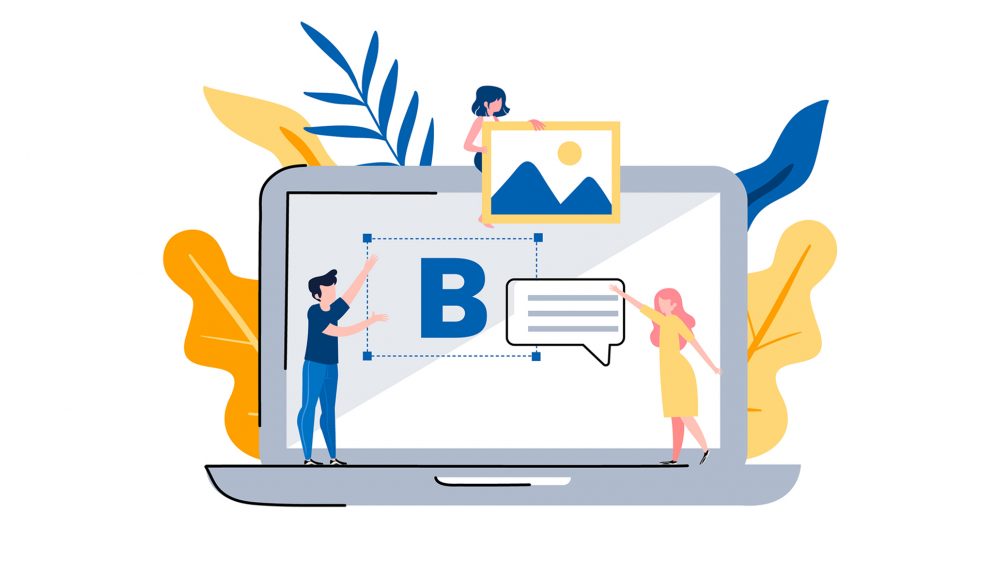 Affinity content
Affinity content lets your audience know that you believe in the same values they do or share their beliefs. This makes customers more happy and willing to buy from you because they feel as if there is a connection.
This type of content marketing can be beneficial for businesses because it creates an emotional connection between the customer and the company, which in turn builds trust and loyalty. It can also be used by individuals as a way to get their message out there and connect with people who are interested in what they have to say.
Action Content
Action content is a type of content that is used to drive profitable customer action. It can be used in marketing, sales, and PR campaigns. A video, infographics, blog post, or a landing page – these are examples of action content.
Action content is often shared on social media because it's fast, visual, and captivating. It's the best way to engage a target audience and turn them into customers. For example, Twitter is the perfect platform for short, bite-sized pieces of action content.
Content marketing – basic definition
Content marketing is the process of creating and distributing valuable content to attract and engage a clearly defined audience – with the objective of driving profitable customer action. This type of marketing uses various types of media channels – social media, video, email, and many more.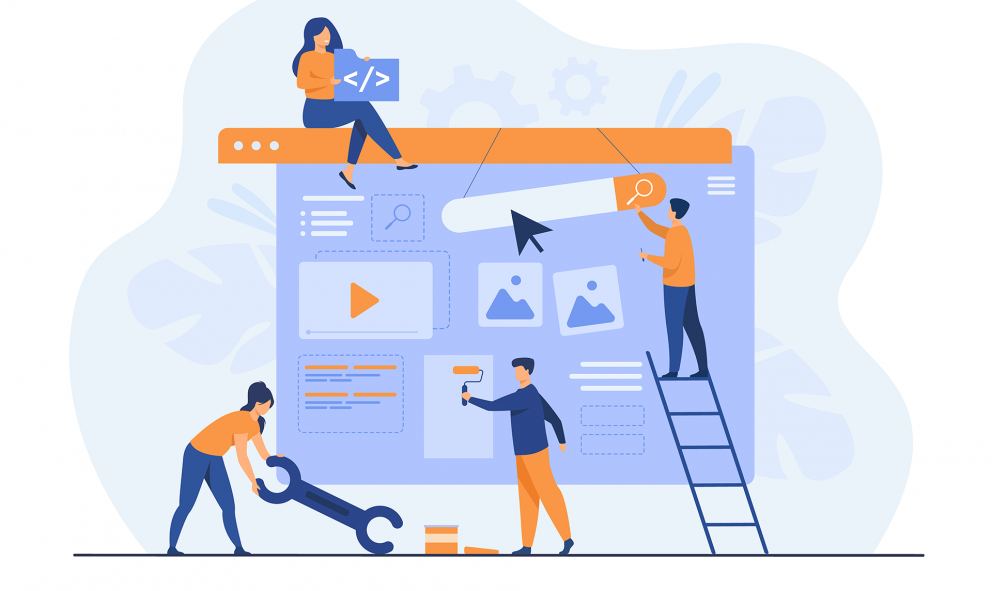 The three main types of content marketing are:
Content Marketing Strategy – content marketing strategy includes the content creation process, the creation of a brand voice, the development of a brand personality, and the way in which the company will use its voice to reach its target market. A content marketing campaign helps businesses increase traffic to their website by reaching out to customers directly. This type of marketing also helps businesses to build brand awareness through different types of content on different media channels.
Content Marketing Campaign – a campaign is an organized effort that uses content to promote or sell products or services. It can be as extensive as creating an entire website or as simple as writing a blog post once every week for six months. There are three types of content marketing campaigns. The first type is the traditional content marketing campaign which is typically done by an individual or a small team of people. The second type is the collaborative campaign which is done by a team of people who work together on the same project. The third type is the automated campaign which uses tools to generate and distribute content for their audience.
Social Media Marketing Campaign – a social media campaign is any type of effort made by an organization on social media platforms such as Facebook, Twitter, and Instagram to promote its brand.
Thus, content marketing may be used to educate new customers about a product or service, to build trust with them, or to encourage them to purchase the product or service.
It's not that difficult to get started with content marketing. There are three main steps:
Define your goals

Create your plan

Execute the plan
The first step is the most important one because it helps you figure out what you want to achieve by doing content marketing in the first place. The second step is about creating a plan for how you will execute your goals. The third step is about executing your plan according to the timeline you set for yourself.
Content marketing – how did it start?
Just as it may seem as if content marketing strategies are becoming more popular, they've been around for quite some time now. Content Marketing Institute, an online resource that's dedicated to providing the latest and greatest information on content marketing, reported that a 2016 study of the top 50 B2B marketers found that content marketing did not become a mainstream strategy until 2010.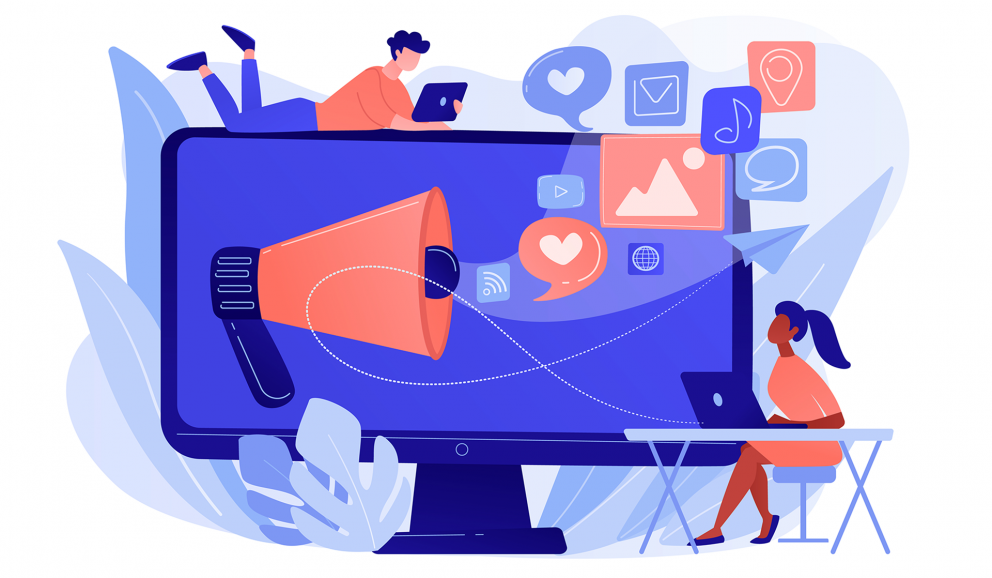 What's changed? It just seems as if more people are starting to utilize content marketing strategies, but without much research into why this is, it's hard to say. One of the theories is that this increase in usage comes from a larger potential audience. As the Internet has become more interconnected and the market has become more saturated, companies have had to find new ways of distinguishing themselves from their competitors. Content marketing has been shown to be one way for them to do so.
Another possible reason is the prevalence of social media. With the rise of social media like Facebook, Twitter, and Instagram, a company can now directly interact with its target audience. It's now easier than ever for an organization to find new revenue sources because they're able to reach so many people.
What is a content marketing strategy?
A great way to make your content marketing more effective is through the use of a well-planned, documented strategy. Content marketing strategy is about continual optimization and innovation. The goal of a digital content marketing strategy is to keep developing and deploying new strategies until your client audience reaches peak engagement.
The most important part of a content marketing strategy is understanding your target audience. It's important that you know who you're talking to because this will help you develop engaging content that they will find valuable.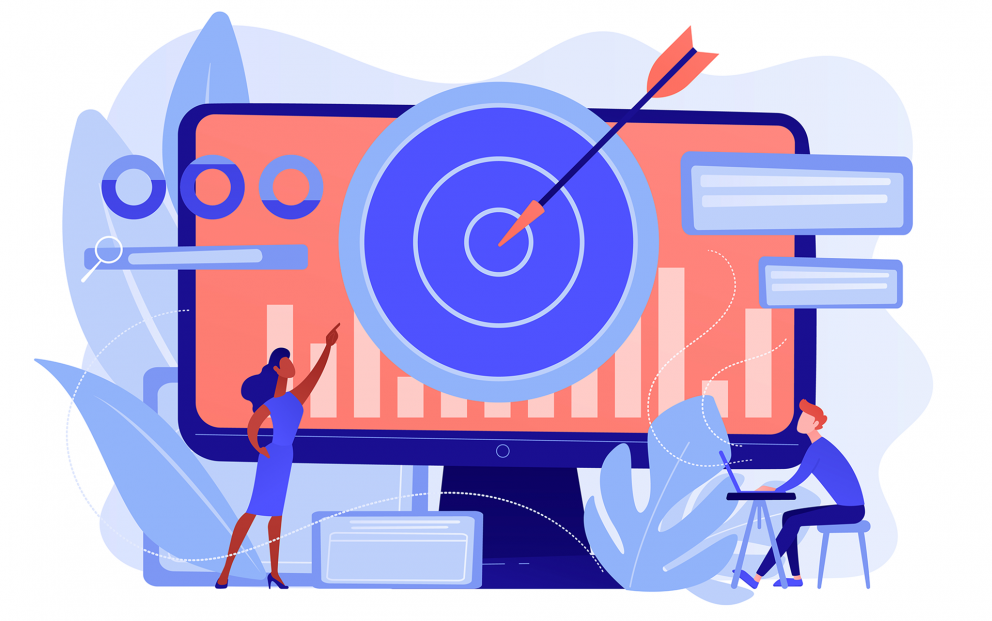 In order to create a successful content marketing strategy, it is important for marketers to be able to balance three major content marketing components in their strategy: trustworthiness, authority, and credibility – which is called the content marketing triangle.
If you're unsure about what a successful content marketing strategy should be, follow these steps:
1. Define your own audience: who is your target customer, what type of content do they like?
2. Identify how you will reach them (social media strategy, SEO, content marketing).
3. Develop a content marketing strategy to reach your target audience with the content they want and how you will do this.
4. Develop content for your strategy, create an editorial calendar, and track progress.
5. Monitor and measure your content marketing strategy to see how well it is performing and make changes if necessary.
6. Repeat steps 3 through 6 as necessary.
New entrepreneurs might be tempted to put off content strategy because it can be expensive, but it's a worthwhile business investment. Building trust and succeeding in a long time requires strong, high-quality content. Creating a strong brand is the foundation for success. With a solid structure, consumers can become advocates and your company can more easily achieve growth.
What are the benefits of a content marketing strategy?
The first benefit of content marketing is that it increases brand awareness by making your company more visible online. When people search for information about your company they are likely to find your website or blog, which will generate more traffic for you.
Secondly, content marketing can help increase customer loyalty by providing them with valuable information about your company. They will be more likely to trust your brand as they are convinced that you're a reliable source of information.
The third benefit of content marketing is that it allows you to develop relationships with potential and current customers. You can offer them exclusive discounts and bonuses in order to increase their trust in your brand, making them feel like they are getting the best deal possible. In essence, content marketing is an effective way of building customer loyalty as well as generating revenue. Content marketing can help you establish a strong presence online and develop relationships with your customers, which will help boost your growth exponentially.
Online content marketing – a few examples
Almost everything you see on the Internet can be considered as content. Content marketing activities use social media, blogs, and other forms of engaging content to create awareness, attract interest, and drive traffic to a company's website. The most common content types used in content marketing are blogs, infographics, visual content, white papers, and webinars.
Another type of content marketing is an eBook that can be downloaded as an electronic file onto a reader's computer or mobile device for reading at any time.
It is believed that high-quality video content is the future of marketing. Video marketing has become an essential part of any company's marketing strategy because it provides a new way for companies to do business with their customers. It is the most popular form of content on social media platforms. Facebook, Twitter, and Snapchat all have a video feature that allows users to upload their own videos.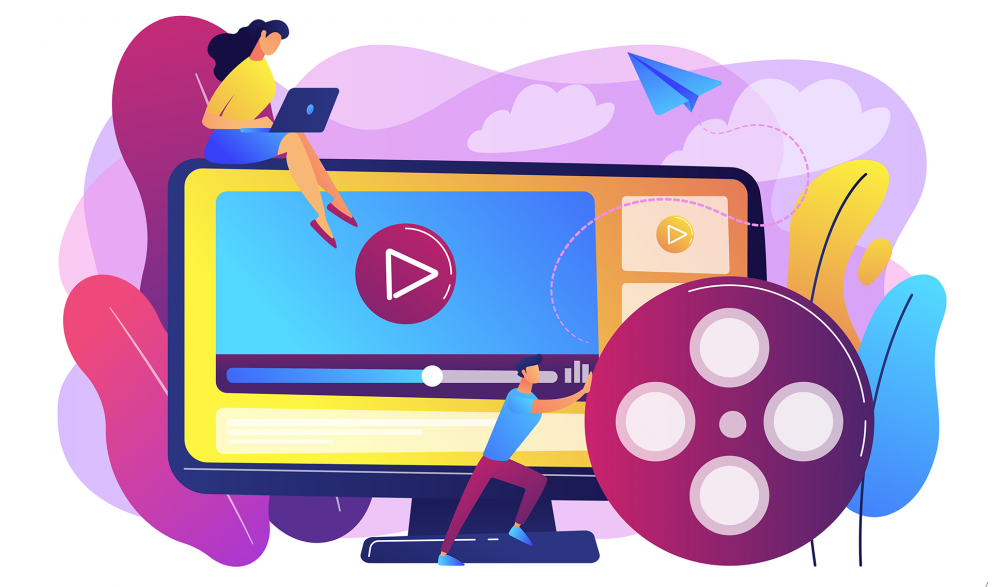 It's important for companies to invest in video content because it can help them build relationships with their customers and increase online sales by making it easy for potential customers to see what they have to offer.
The use cases for video content marketing are endless, from entertainment to education, and even training purposes. There are a number of tools available for creating video content, but not all tools are created equal. Some tools make it easy to create high-quality videos without any previous experience in video production while others require some serious skill and expertise in order to produce an acceptable finished product.
Content marketing and SEO
The Internet has become an integral part of our lives, and with this has come a huge variety of information. The problem with such a large selection is that sometimes it's difficult to find the content you're looking for. But there is hope! By using search engine optimization, or SEO for short, you can get your website to appear at the top of search results pages when people look for your type of content.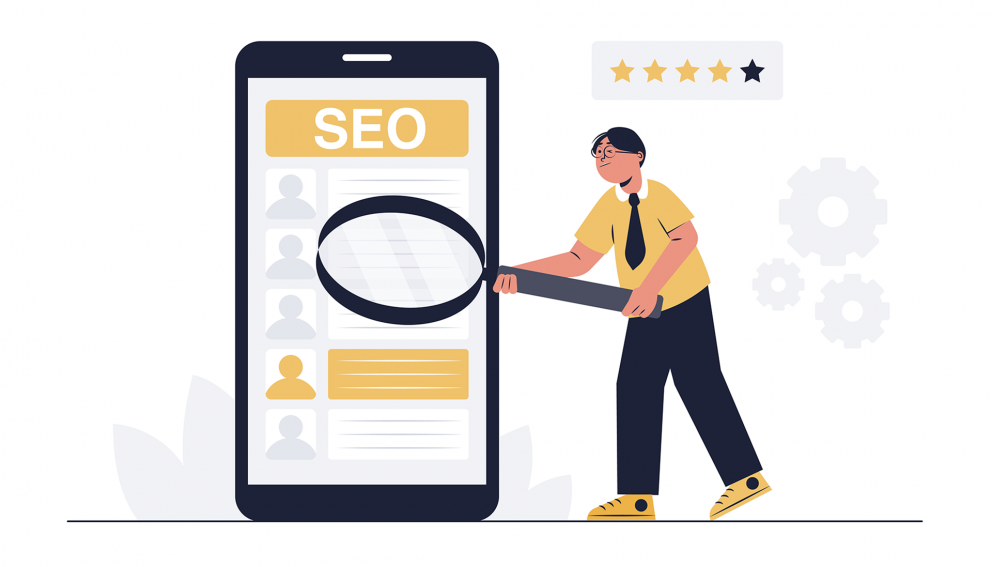 SEO is a marketing strategy that uses search engine optimization to help a website rank higher on the search engine results page. The goal of SEO is to create content that attracts the attention of web crawlers, which then index the pages and rank them accordingly.
The higher ranked on search engines, the more traffic it will receive. SEO is the most important aspect of digital marketing because, without SEO, businesses cannot be found online.
Understanding how to use keywords for SEO purposes is the essence of optimization. It's necessary to do the relevant research and find words that naturally fit in with your content so that they rank higher in the search engine results pages (SERPs). However, it's important to do this responsibly by following the guidelines for content keywords. For example, if you are a florist, your keyword might be "flowers in the city."
If you're only focusing on SEO, you're making a mistake. What we need is content that's well optimized for search engines and human readers. To maintain your SEO, it's important to keep content fresh, unique, and creative. This strategy has a lot of benefits and it can be especially useful for users who will want something both new and high quality.
Content marketing – conclusion
We all know that the success of an online business depends largely on the content it generates. Content marketing strategy is a big part of developing a brand, whether you're launching your first company or have been in business for decades. Before you can build trust with your customers and take advantage of growth opportunities, you need to create content that's impactful but also search engine friendly.
You may be also interested in:

How To Publish an Ebook?
10 Creative Newsletter Ideas for Your Business
How to Make Electronic Catalog? Step by Step.